After taking the week off last week, it's nice to once again be behind the helm for the new games post. It's a busy week, as it basically is every week in the App Store, but for some reason it feels like a more eclectic selection of games in this week's batch compared to usual. And seriously, how often do we get TWO Chess games in a single week? So check out all the new games in the list below and let us know which ones you'll be downloading this week!
---
Brask Fast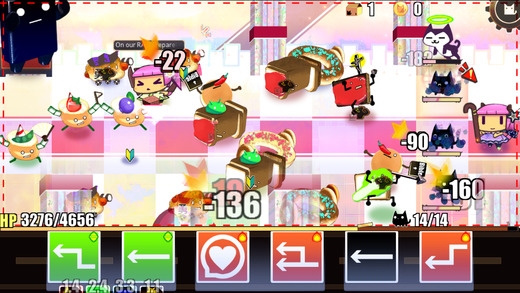 iTunes Description
Hi there, I am Sugar, so you see my message here, which means the trouble comes again, ya, trouble always around me.

The heroes left and playing in other world now, but my cell phone rang again. Listen to me, I didn't forget anything, yet the phone call was really looking for me.

It was Cola's message, said they missed out the description on the game publish page, so they ask me to write one for them.
Forum Thread: Brask Fast (by Ho Yuen Chan)
---
COPY.THAT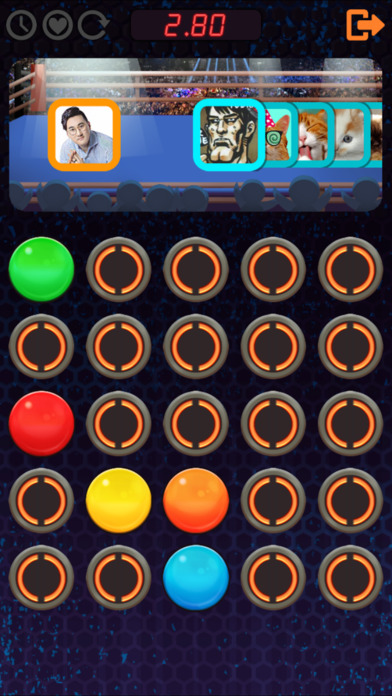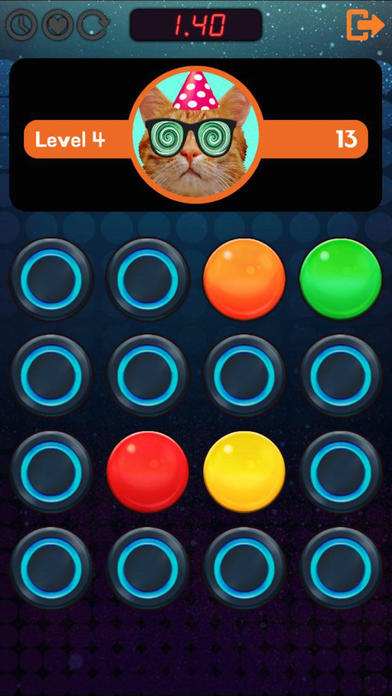 iTunes Description
So simple and addictive!

Simply copy moves at each turn
and you get IQ as a score!

It's so simple, anyone can play (even moms and dads)
Forum Thread: COPY.THAT – Super Easy and Addictive Fun (by LuckyJuly Inc)
---
Counter Assault Forces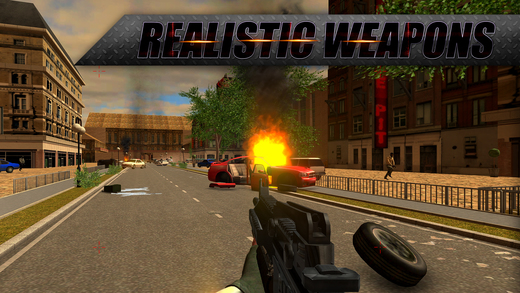 iTunes Description
Counter Assault Forces lets you experience the real shooting adrenaline with its stunning graphics, easy controls, realistic weapons and awesome locations!
Play this great FPS game: strike your enemies, protect the hostages and unlock new guns!
Become the best soldier in the world, Get Counter Assault Forces Now!
Forum Thread: Counter Assault Forces (by Alexandru Marusac)
---
Crap! I'm Broke: Out of Pocket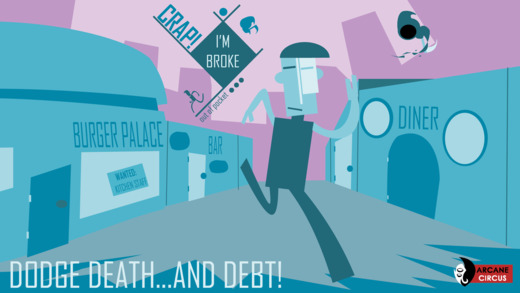 iTunes Description
Set in a Cubist-style world, Crap! I'm Broke: Out of Pocket is a hectic life management game. Do mini-game style jobs (like scrubbing dishes and flip burgers) to avoid eviction and keep starvation at bay. Dodge death… and debt!

– Enjoy a Cubist-inspired game world and a jazzy soundtrack by underground musician Kimono.
– Pursue a variety of careers as dishwasher, human statue, bouncer … and many more!
– Play fun mini-game jobs — and do whatever it takes to pay those bills.
– Use your newfound disposable income to buy items, unlock perks, and earn new jobs — spending as wisely or as recklessly as you see fit.
– Save spare time between levels and unlock micro-games.
– Choose and accomplish New Year's resolutions and collect lifetime memories.
– Be a Good Samaritan and reap rewards — or misbehave and be met with bad luck — with an in-game karma system.
– Buy items at the in-game webshop that may grant you perks and access to new areas.
Forum Thread: Crap! I'm Broke: Out of Pocket (by Arcane Circus)
---
Cubic – Shape Matching Puzzle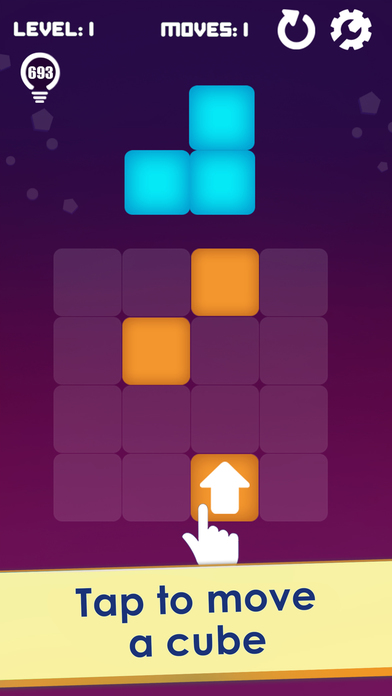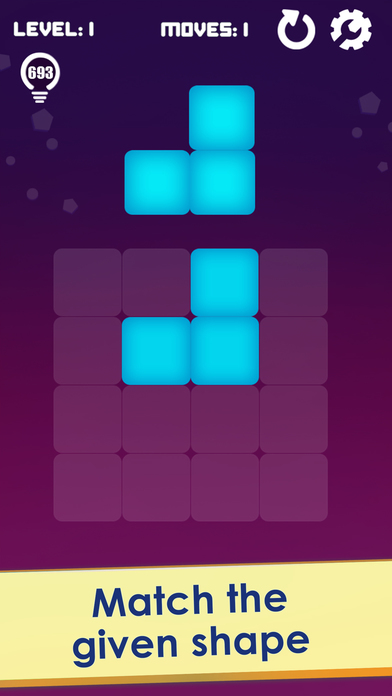 iTunes Description
Super simple and addictive: Move the blocks to create the unique shapes required by each level.

Start off with basic shapes and graduate onto more and more complex ones!

Challenging and fun gameplay.

Hundreds of levels to enjoy! More will be coming soon!

Completely FREE to play! Let the fun begin!
Forum Thread: Cubic – Shape Matching Puzzle (by Eligame)
---
Deck of Cards – Multiplayer Playing Cards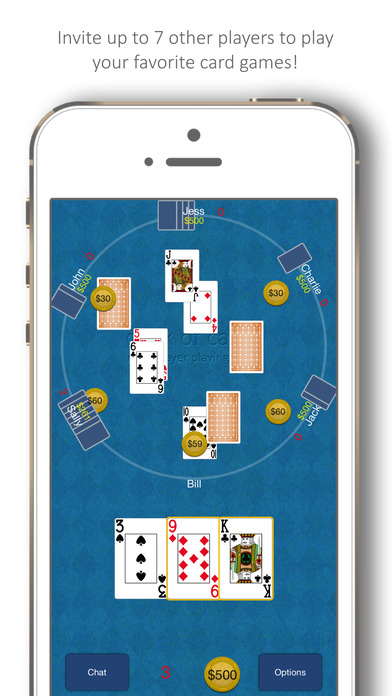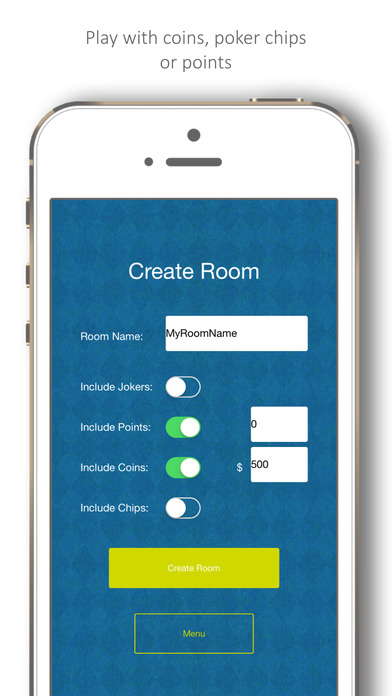 iTunes Description
Decks of Cards is the convenient pack of cards on your iPhone or iPad. There is no set rules for this game – it is an app to replace a physical deck of cards. Play your favorite card games with your friends anywhere with up to 8 players. Deck of Cards is available on all major platforms.

* Use chips or coins in the game
* Allows for point scoring
* Compatible with most phones and tablets (combined play)
* Easy to pick up and play
* Up to 8 players can join a room
* Deck of 52 cards with option of using Jokers
* View history of each game
* Chat in the game with a history of chat
* Auto-dealing
Forum Thread: Deck of Cards – Multiplayer Playing Cards (By chun lim)
---
Ding Dong Delivery
iTunes Description
The paperboy is all grown up and has graduated to delivering hot slices of pizza around town. Take control of a huge variety of vehicles, from tanks to boats and all in between. Dodge traffic and deliver as much food as you possibly can!

FEATURES
◉ Ride around town delivering food to all of the hungry citizens
◉ Collect over 25 vehicles, ranging from tanks, boats, police cruisers and many more!
◉ Drive through towns, army camps, farms and urban cities
◉ Dodge traffic, neighborhood pets, and starving zombies
◉ Compete for the high-score on Game Center leaderboards
Forum Thread: Ding Dong Delivery (By Appsolute Games)
---
Dustoff Heli Rescue 2
iTunes Description
Take off with your rescue helicopter, be the hero chopper pilot, and save the life of the wounded soldiers in the battlefield. Fight against tanks and trucks firing their weapons at you and transport the friendly army back to their base. In Dustoff Heli Rescue 2 you can:

Save hostages being held in Prisoner of War camps.
Combat in military attacks in the desert, forests, mines, swamps and fjords.
Build radio towers and bridges.
Protect the friendly truck and VIP convoy before the enemies can reach and demolish them!
Find and transport the stolen trucks and cargo and take them back to the HQ!
Fight against the extreme weather conditions and fly in dust storm, heavy rain and snow blizzard.
Upgrade your weaponry, install various gun, missile and rocket weapons to protect the friendly soldiers.
Forum Thread: Dustoff Heli Rescue 2 (By Invictus)
---
ENO Story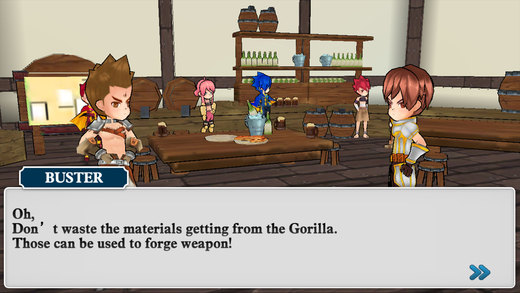 iTunes Description
Eno Story is an fantasy stand-alone 3D RPG game including instant playing, character progression and weapons. The game happens in the Eno Mainland. After monsters' mutation, the player will play as the hero Cavan. He fights against the monster with his partners and finds out the secret behind.

Game Features
● Colorful
● 3D mode
● Special effects in skills
● Fighting experience
● Diversified weapons
● 70+ game levels
Forum Thread: ENO Story (by ZHENCHUAN ZHANG)
---
Flappy Golf 2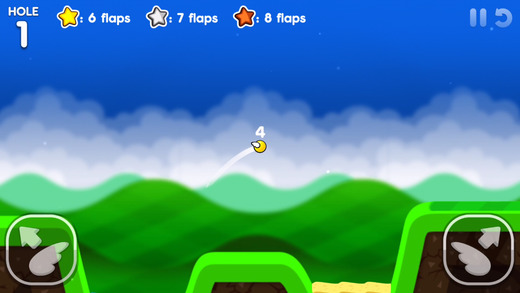 iTunes Description
The sequel to the insanely addicting Flappy Golf is here! Featuring the courses of Super Stickman Golf 3.

Play our famous Race Mode either online against your friends or locally for some serious fun! Or flap your way to the hole in as few flaps as possible to earn all the Gold Stars. Can you get them all and unlock Super Star Mode?

Features:
– Online and Local Multiplayer
– 29 Courses with More Coming!
– Simple flap controls
Forum Thread: Flappy Golf 2 (By Noodlecake Studios)
---
Francesco's Fly Frenzy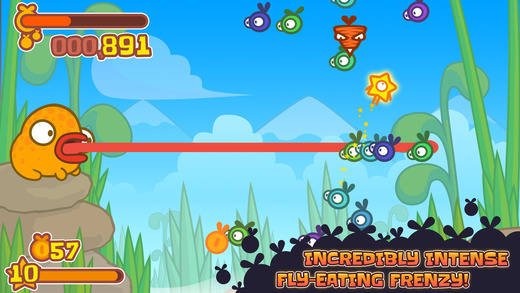 iTunes Description
Eat flies, level up and have a froggin' good time!

– Frantic fly eating gameplay featuring split second decision-making
– Beautiful fly-definition graphics and animations
– Choose from a wide array of unique hats to style up Francesco
– Level up to unlock a variety of boosting bonuses
– Beat your friends on the global leaderboard and earn over 25 achievements
– Share videos of your coolest moves via Everyplay
– Save your progress with cloud save
– No forced ads!
Forum Thread: Francesco's Fly Frenzy (by Newtronium)
---
Guardian Soul : Legion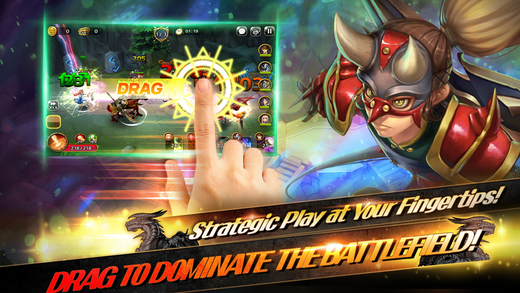 iTunes Description
◆ True Experience Battle System ◆
– Player takes control of 6 Guardians and engages in each battle.
◆ Growth System ◆
– Unlimited hero growth system with features including evolution, upgrade, mastery, skill, synergy, enchant, and other enhancements.
◆ World Story & Stage ◆
– Vast portray of Guardian World through 12 chapters of story mode and over 10 sub-contents.
◆ Network Battle ◆
– Cooperative 5 player Boss Raid and real-time network battle through 1:1 PvP Line Battle.
◆ Guild Battle ◆
– Looting system that allows player to steal high grade resources produced by the opponent player through Guild Battles that are held 2 times every week.
Forum Thread: Guardian Soul : Legion (by MOBIRIX)
---
Gymnastick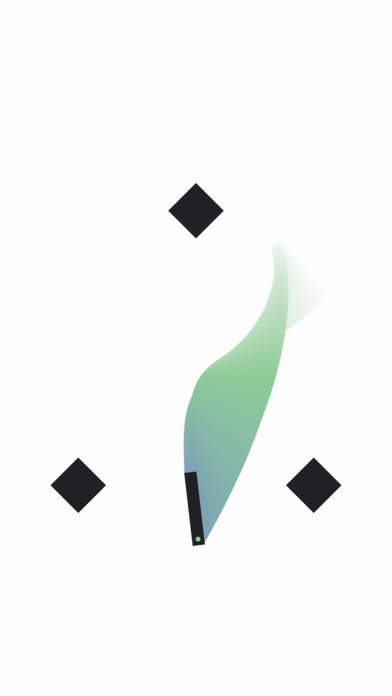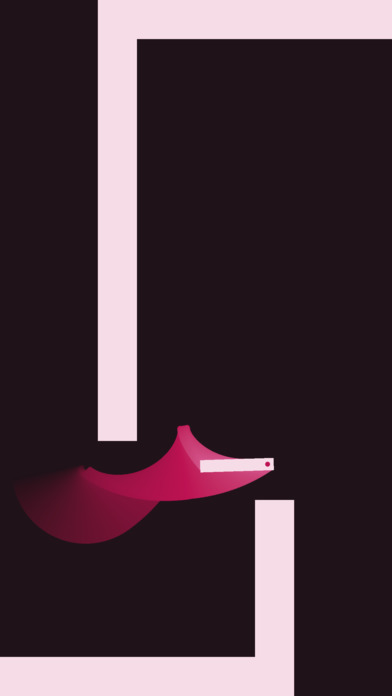 iTunes Description
A FALLING STICK SIMULATOR
Can you swing & flip your way through 50 levels using only two buttons?

HOW TO PLAY?
You control a stick that falls from the sky. Using only gravity and your ability pin either end in place, you have to guide it safely through the challenges. Good luck.
Forum Thread: Gymnastick (by Juuso Salonen)
---
Hit The Pillar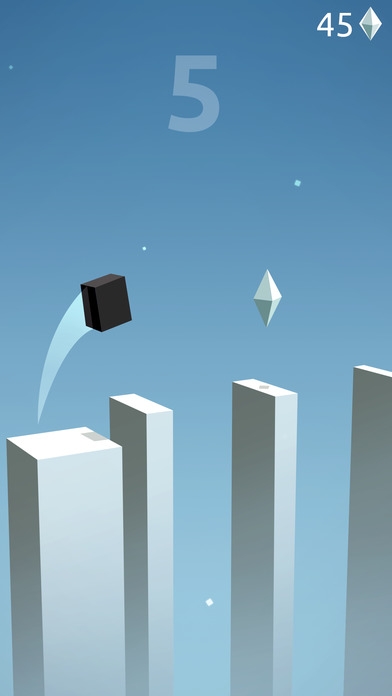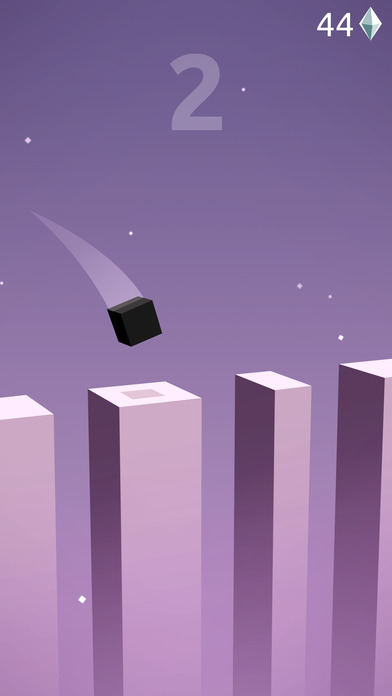 iTunes Description
Hit the pillars and score as many points as possible! How far can you go?

◉ Simple and fun one tap controls.
◉ Compete for the best score in the world.
Forum Thread: Hit The Pillar (by Smilerush)
---
Infamous Machine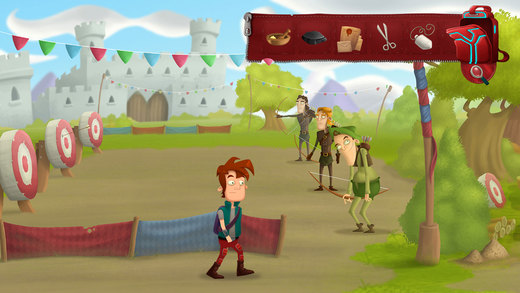 iTunes Description
Kelvin and the Infamous Machine is a hilarious point-and-click adventure in which you stumble irresponsibly through history to help legendary geniuses complete their masterworks!

Kelvin is the well-meaning research assistant of Dr. Edwin Lupin, an outstanding but tacky physicist who goes completely nuts when his life's work, a shower-shaped time machine, is ridiculed by the scientific community. Bent on leaving his mark, Lupin launches himself into the past to prevent history's greatest geniuses from completing their defining works, so HE can complete them instead.

Now the very fabric of time is beginning to unravel, and it's up to Kelvin and his fellow research assistant Lise to repair it. Point and click your way through three wacky, gorgeously drawn chapters to help Ludwig van Beethoven, Isaac Newton, and Leonardo da Vinci achieve their destined greatness!
Forum Thread: Infamous Machine (by Blyts)
---
Iron Snout+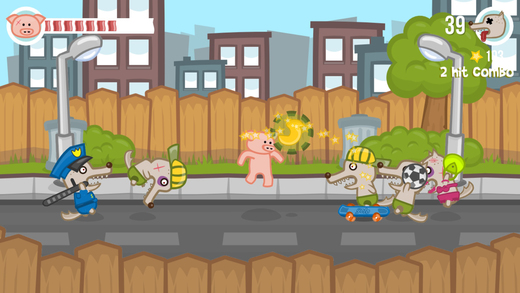 iTunes Description
Iron Snout is a fast, colorful and brutal fighting game in which you will be helping a piglet fight for its life against hordes of wolves. Fight to save the bacon!

* engage in fast-paced and bacon-flavored combat
* use movie-like combo moves to fight hilarious (but dangerous) enemies
* use enemy body parts and weapons to aid your battle
* go crazy with hyper-responsive controls
* unlock tons of achievements
* battle your friends and enemies in multiple leaderboards
Forum Thread: Iron Snout+ (by Aurimas Garuolis)
---
Leap Bomber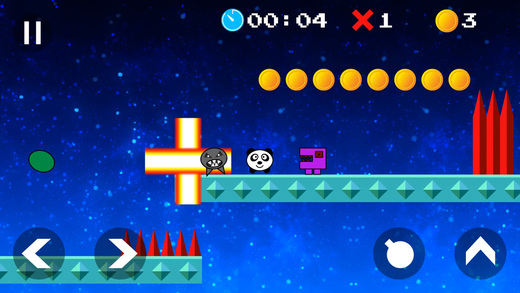 iTunes Description
Leap Bomber is a platformer adventure game with very challenging gameplay. Leap, bomb and pass your way through various kinds of monsters, obstacles, traps and triggers!

Game Features:
– Unique gameplay with easy control!
– More and more challenging levels: Test your skills to the limit!
– Everyplay: Record your game's best performances, and share them to YouTube, Facebook and Twitter!
– Game Center: Challenge your friend's high scores on leaderboards!
– iCloud: Sync your data between your iOS devices automatically!
Forum Thread: Leap Bomber (by Honglin Chen)
---
Magic League – Halloween Edition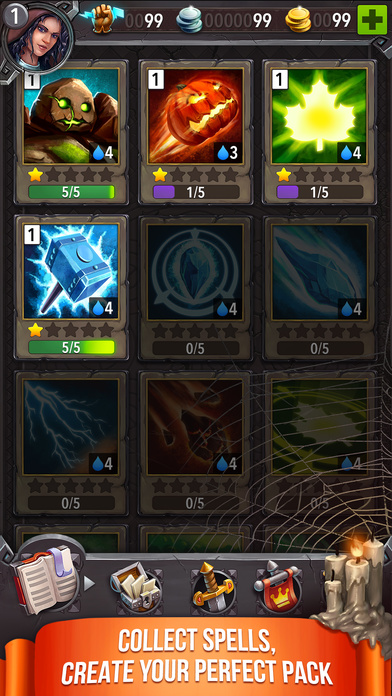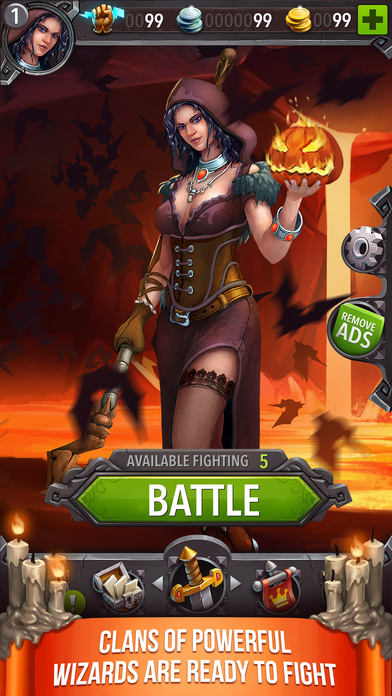 iTunes Description
* HALLOWEEN is coming! To honor this holiday we give MOUNTAINS OF GOLD to every new player! *
** Only in October you can get rivers of gold while playing this card strategy – hurry up and take your prize! **
*** Don't miss this unique chance to start the MAGIC FIGHT in the Halloween style! ***

Take part in the real-time breathtaking fightings with other players. Halloween edition of the game – October SUPER PRIZE and the great collection of spells including the unique FIRE PUMPKIN! Collect and upgrade the spells to grasp the whole great might of the magic and become the best of the best!
Forum Thread: Magic League – Halloween Edition (by Akadem GmbH)
---
The Man from Hmmbridge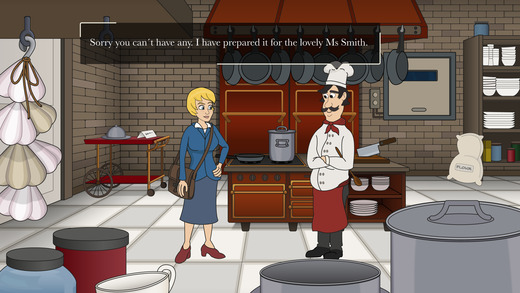 iTunes Description
Principal Hmmingway has disappeared from Hmmbridge University! It is now up to Hum, a ordinary secretary, to find out what has happened to him. But soon she finds herself entangled with spies and arms dealers. The Man from Hmmbridge is a retro styled point and click adventure, that contain about 2 hours of gameplay (without using the walkthrough). Get ready for a brain-teasing problem-solving adventure.

Features:
* A twisting and humorous story
* 2 hours of gameplay
* Retro cartoonish 2D graphics
* Lots of problem-solving
* In-game walkthrough
Forum Thread: The Man from Hmmbridge (by Peeking Peacock HB)
---
Moveless Chess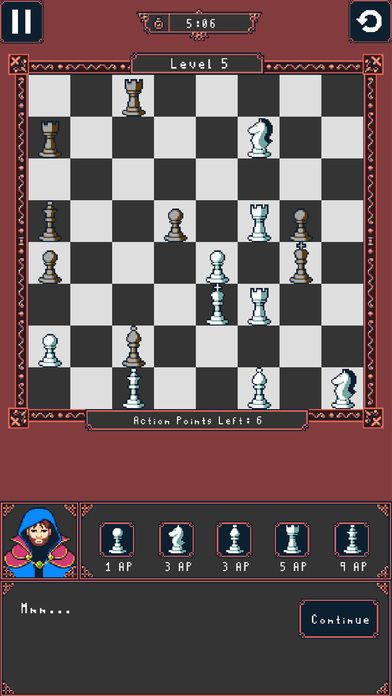 iTunes Description
//MOVELESS CHESS
Play chess without moving your pieces! Moveless Chess is an innovative chess game developed by Beavl. Your objective is to checkmate the black king without moving your pieces. But how then? By transforming your pieces into new ones. Every transformation costs Action Points (APs) and every level has a limited amount of APs. So use them wisely!

//INITIAL RELEASE!
* Unique gameplay with amazing retro feel.
* A clever set of rules to cheat AI.
* 64 levels to solve.
* OST by amazing TranceCyberian.
* Pixels, pixels and more pixels by talented pixel artist Aikalen.
* One IAP to remove both timer and ads
* We'll be updating it with new levels every week or so!
Forum Thread: Moveless Chess (by Beavl Games)
---
Mushroom Wars 2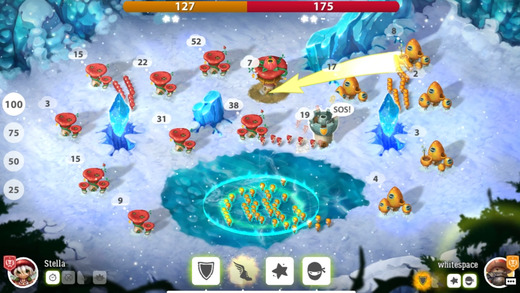 iTunes Description
In Mushroom Wars 2, tribes of feisty mushrooms face off in short, action-packed real-time strategy battles. Step into the shoes of a fearless Mushroom Commander, choose a hero to lead your army, take control of the battlefield in a variety of multiplayer modes or challenging single-player campaigns.

Mushroom Wars 2 takes advantage of the Apple iOS 10 possibilities, including invites of friends into the game through iMessage, animated Mushroom Wars 2 stickers, ReplayKit-enabled live streaming. The version adapted specifically for tvOS supports gamepads.
Forum Thread: Mushroom Wars 2 (By Zillion Whales)
---
Really Bad Chess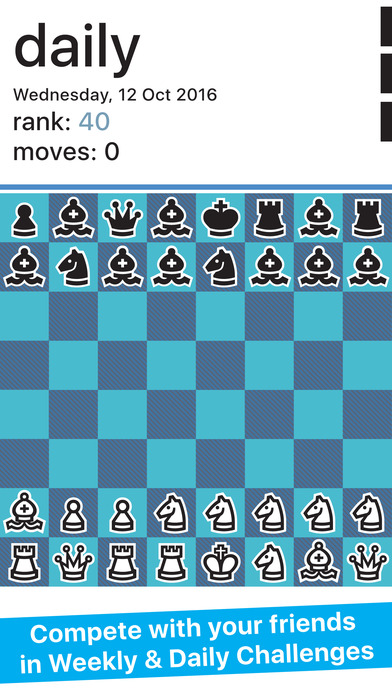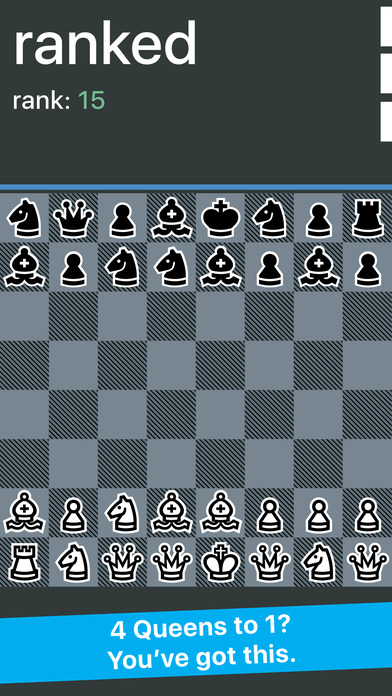 iTunes Description
Really Bad Chess is just like chess, but with totally random pieces. Try 8 Knights, 4 Bishops, and 3 pawns — why not?

Whether you play chess daily, or quit just after learning the rules, this small twist will open the door to an entire new world of chess.
Forum Thread: Really Bad Chess (by Zach Gage)
---
Red7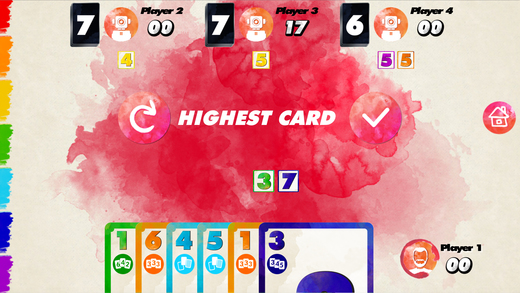 iTunes Description
Red7: The Official Digital Version of A Cult Card Game

Don't follow the rules. Change them!

In Red7, there are no second places. You're the best or you lose. You win your round or it's game over, but it's not a game of chance. If you can't meet the winning criteria, you can change the rules and force your opponents to obey it. This simple twist makes Red7 as unpredictable and exciting as an action game, while preserving its deeply tactical essence.
Forum Thread: Red7 (by SilverBullet Games)
---
The Secret Elevator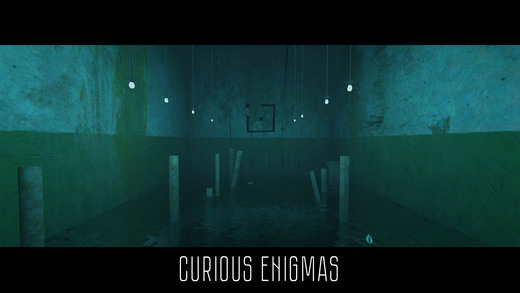 iTunes Description
When he opens his eyes the door is going to close behind him. The world is going to change. Again.

The Secret Elevator is a psychological and mystery puzzle thriller, where you will embark on a fascinating journey through various puzzles and challenges.

Look through the eyes of the protagonist and use intuitive controls to unravel each enigma while being immersed in a haunting soundtrack and environment which leaves you in a state of suspense and anticipation.

Unlock the meaning behind each puzzle, object and challenge.
Discover what is hidden behind that small door…
Forum Thread: The Secret Elevator (by Danil Malinov)
---
Space Merchants: Arena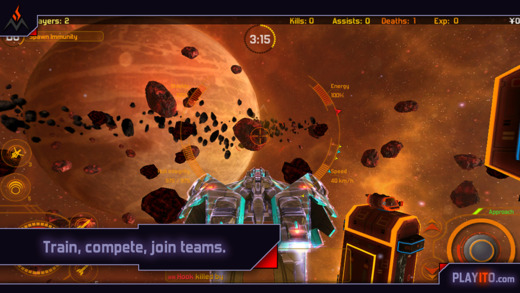 iTunes Description
The year is 2510. Time of exploration and colonisation of new planets, bringing chance for new life for many people.

Humanity entered the second half of the millennium with hope to end long-lasting conflict between federal Army of Seven Stars and pirates of Black Flags fraction. In the last decades both sides suffered terrible losses in mutual fights and now the Black Flags members are scattered in the outer parts of the galaxy.

We will yet lose many lives, colonies and planets before the war will be over. Join the heroes of Army of Seven Stars and become a respected legend among your peers.
Forum Thread: Space Merchants: Arena (by Playito)
---
Twisty Board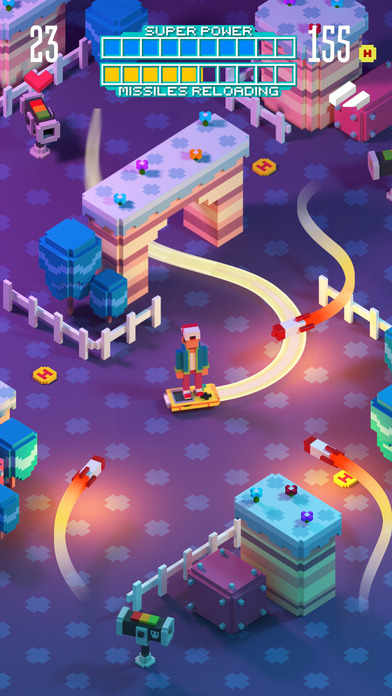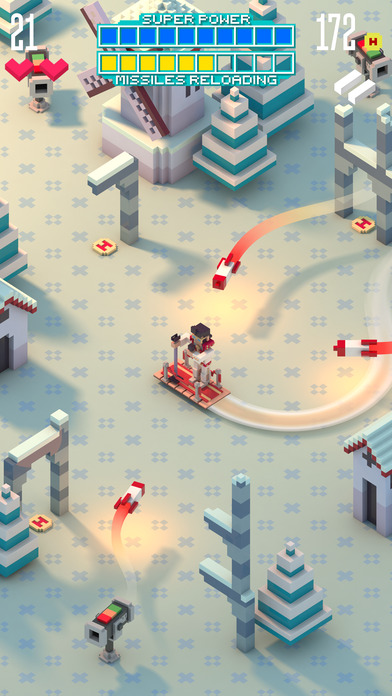 iTunes Description
The Chase is on! Twisty Board is a fun action packed game. Tap left and right to escape from missiles and to avoid obstacles.

Features:
*over 30 fun characters.
*5 colorful unique worlds.
*super power-up
Forum Thread: Twisty Board (By GalacticThumb)
---
Underworld: Blood Wars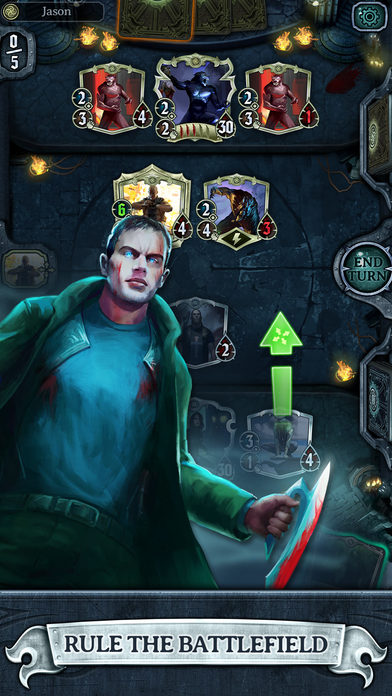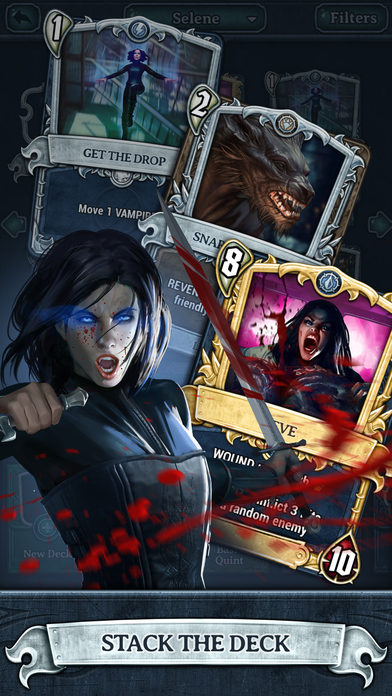 iTunes Description
Load your guns, sharpen your claws, and build your deck – because there's a war to fight in the new Underworld card game! Based on the latest instalments of the popular Underworld film franchise, will your Champions be Lycan, Vampire, or both?

Battle in real-time as your Champion, and those loyal to them, traverse multiple Battle Zones, attacking nearby opponents with brutal close and long range strikes. Prepare to get bloody, as only the last Champion standing can take the spoils of war and earn reward packs to marshal their forces. Collect over 250 unique cards inspired by Underworld: Awakening and Underworld: Blood Wars!
Forum Thread: Underworld: Blood Wars (by Ludia)
---
Warpspeed VR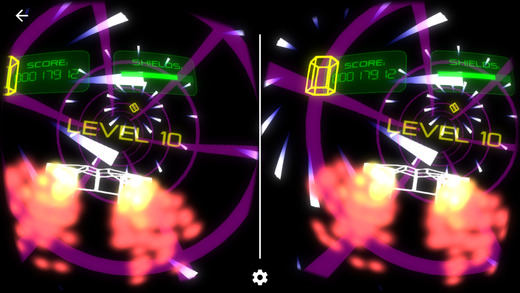 iTunes Description
Put on your headset and fly at insane speeds through tunnels packed with lasers, blasters and weird anomalies… Mind control your spacecraft: just look where you want to fly and zip, you're heading in that direction!

Features:
– Endless tunnel with 13 different enemies.
– Playable with or without headset.
– Compatible with both stereoscopic and upcoming monoscopic headsets (like the Expanse viewer).
– Gamecenter integration in VR menu.
– 3 difficulty levels.
Forum Thread: Warpspeed VR (by borderlineinteractive)
---
We Are Heroes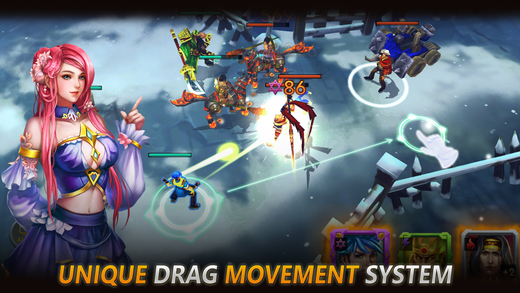 iTunes Description
When I was a child, I wanted to become Thor to fight with Lu Bu. What were your heroes?
Everyone has his own hero but what if you could prove yours is the best of the best? Your imagination comes to life in We Are Heroes, the next-gen RPG + Strategy game for mobile devices!

Build your dream team into an EPIC squad by recruiting Superheroes and compete against millions of players worldwide.
Forum Thread: We Are Heroes (By JOY Entertainment)
---