It's turned out to be a "banner" week of new iOS releases. You see what I did there? Because the iOS version of Banner Saga 2 dropped earlier today, I used the word banner in the opening. Yuk yuk. Not just that, though, but the latest entry in one of my all-time favorite series, Pumped BMX, has arrived as has the latest from Sky Gamblers developer Atypical Games, a tank-battling and customizing game called Infinite Tanks. I've got more new games on my plate than I can handle even before all these new releases this week, so I should probably stop yapping and get to some playing. Let us know which games you'll be picking up this week in the comments below!
---
A book of choices: RPG Module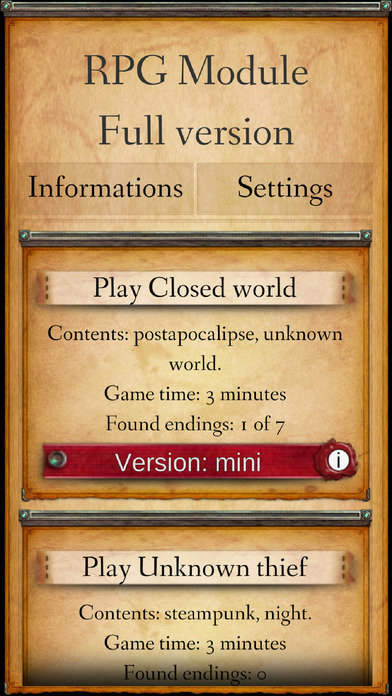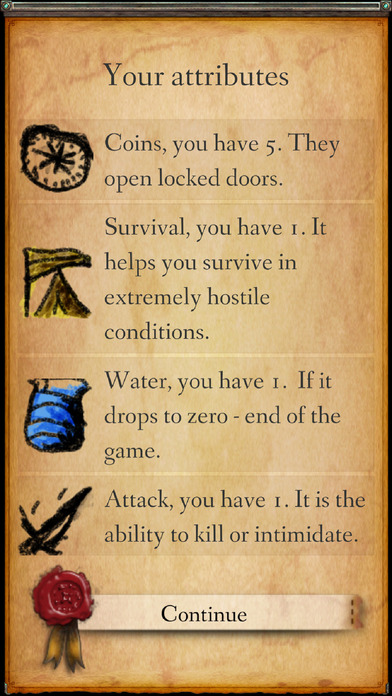 iTunes Description
This is a gamebook with several adventures. Your hero has attributes and can make meaningful choices. You will die in those adventures, a lot.

Starting point of one of the adventures:
"You sit in a bar. Your good, chemically altered mood starts to wear off. You try to pay for yet another opium drip. Error. Insufficient funds on your debit cards. All of them. Weird.
– Run out of the bar to avoid payment.
– [Credits > 0] Pay for the opium with change from your pocket and leave the bar.
– Promise to clean dishes to pay for your last hit of drugs."
Forum Thread: A book of choices: Rpg Module (by Krzysztof Bobnis)
---
Agatha Christie: ABC Murders
iTunes Description
Your weapon is your knowledge. Your wits will be put to the ultimate test!

The ABC Murders is an adventure and investigation game adapted from the classic Agatha Christie novel. The player embodies the famous Hercule Poirot in a 3rd person perspective adventure game packed with mysteries. Once again, the private detective will find himself up against a mysterious opponent who goes by the name of ""ABC"". Your intelligence will never have been so challenged!

You will have to explore many crime scenes in various cities set in beautiful surroundings across the United Kingdom. Leave no stone unturned when it comes to cross examinations and deadly puzzles!

Observe, question and explore everything possible in order to make the smartest deductions and understand the murderer's plans!
Forum Thread: Agatha Christie – The ABC Murders (FULL) (By Microids)
---
Age of Heroes: Conquest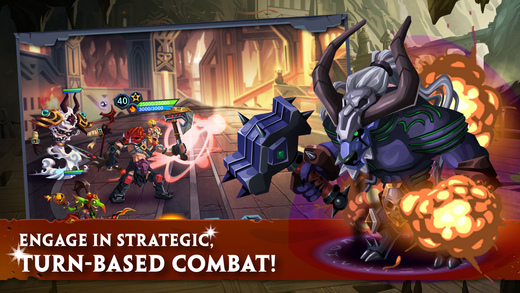 iTunes Description
Can you bring order to a kingdom in turmoil?

In Age of Heroes: Conquest you'll lead a team of Heroes against legions of enemies, hulking beasts and legendary monsters in strategic turn based combat. Challenging gameplay meets epic adventure in this RPG battler from the creators of Dawn of the Dragons and Curio Quest.

BATTLE fearsome foes: man and beast to bring peace to a kingdom on fire!
COLLECT and combine teams of mythic Heroes to overcome any enemy!
EXPLORE a rich, ever-expanding new world, unlock treasures and mysteries, and defeat mighty bosses!
UPGRADE your Heroes with unique weapons and abilities to gain the advantage against the enemy!

Are you the champion we seek…?
Forum Thread: Age of Heroes: Conquest (by 5th Planet Games Inc)
---
Banner Saga 2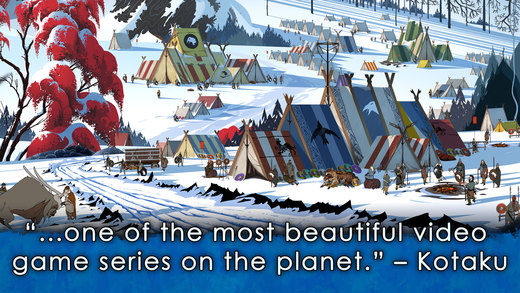 iTunes Description
The epic award winning story-based role-playing game continues its emotional journey across a breaking world.

Lead your Viking clans across hostile country on the brink of collapse. Make bold leadership decisions, manage resources wisely and strike skillfully in battle to survive another day in the harsh wild.

Experience the epic story that took the indie gaming world by storm in Banner Saga 2!
Forum Thread: Banner Saga 2 (by Stoic)
---
Boom Puzzle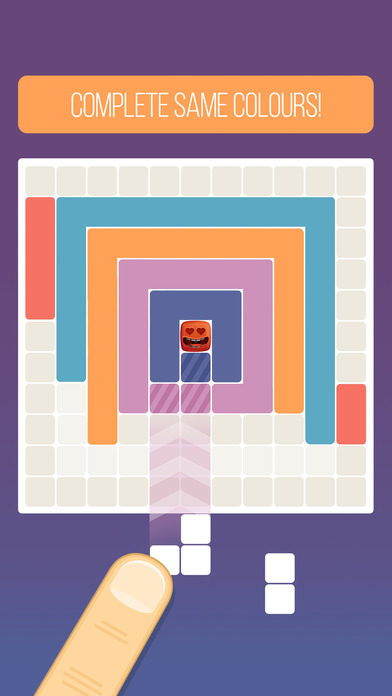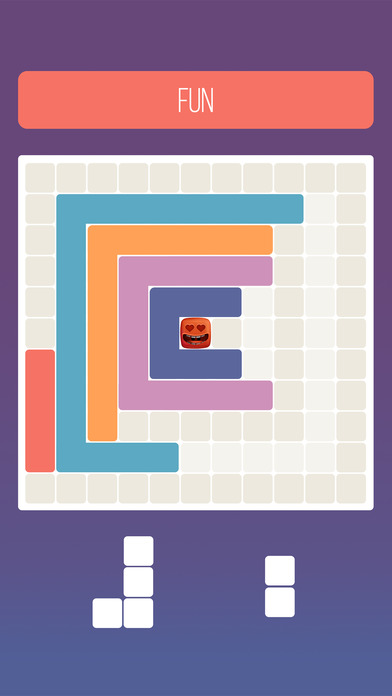 iTunes Description
Try to make square lines framing the cute boom cube, and drag puzzle parts. When you complete a square, it will blow up and give you points. Don't forget to rotate the puzzle screen by tapping the buttons, or you can easily swipe the board. The bigger the square lines are, the more points you will earn. You can make combos by destroying blocks more than one at the same time. Boom cube can become happy, angry, sad, surprised, bored according to how you play the game or where you put the blocks.

Show your friends who is smarter on score board. Be ready to have fun with this simple and addictive brick puzzle game "Boom Puzzle". If you are looking for an original, minimalistic and strategical gameplay, then this is for you.
Forum Thread: BOOM PUZZLE (By ATOMGAMES)
---
Castle Kingdom – the Restoration of Silverspire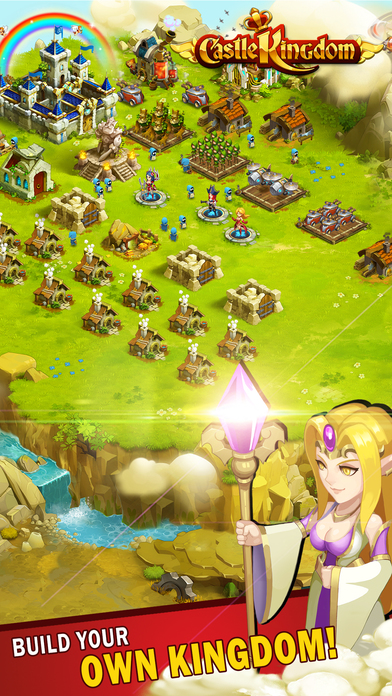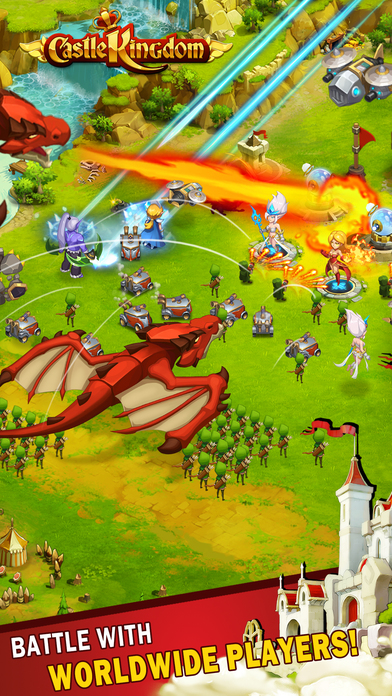 iTunes Description
Welcome to Castle Kingdom, the fantasy strategy game that puts legendary heroes and spells at your fingertips. Get ready to the restoration of your kingdom!
Summon heroes, form alliances, build your army and prepare for epic battles!Together with WORLDWIDE PLAYERS, attack enemy bases to win spoils of war.
Forum Thread: Castle Kingdom – the Restoration of Silverspire (by UQ)
---
Chippee Bubble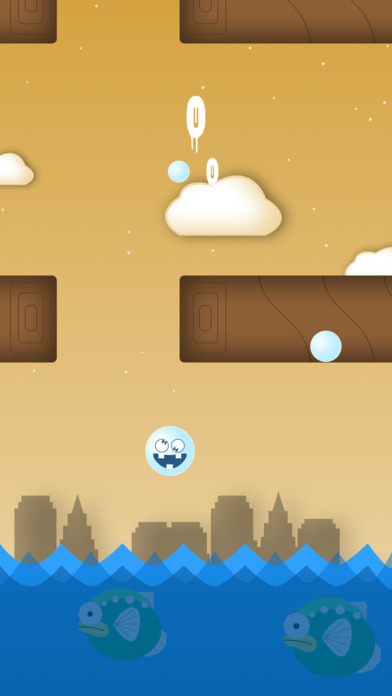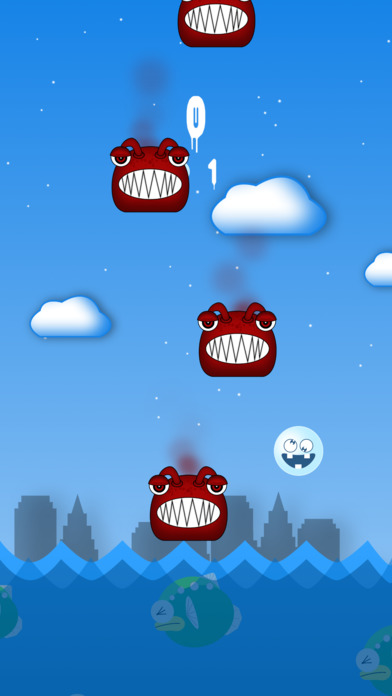 iTunes Description
This is a mini game. With three game play.
You just need press and hold to move the bubble faster.
Avoid the obstacles to make the bubble exists longer and get more scores.
Good Luck.
Forum Thread: Chippee Bubble (by Minh Phan)
---
Concrete Jungle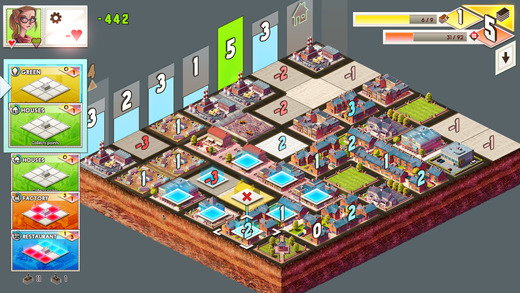 iTunes Description
A follow up to the puzzle hit 'MegaCity'! Concrete Jungle is a new take on the city building genre that swaps micro-management for a more strategic and puzzle-orientated style of city planning.

You have a deck of selected cards which you can use to place buildings. Each building will affect it's surroundings in different ways. The aim of the game is to clear city blocks by gathering the required number of points from your residents, giving more room to build. As the city grows, bigger and better new buildings can be added to your deck!

As you get opportunities to hone and refine your deck, residents will demand more from you. You'll find yourself inadvertently creating zoning puzzles- playing against your own past planning decisions.

Alternatively engage in competitive city planning against challenging AI or local players. Take it in turns to place buildings in the same city and battle over the affection of your citizens!
Forum Thread: Concrete Jungle (by ColePowered)
---
CrimeStory – In the Restaurant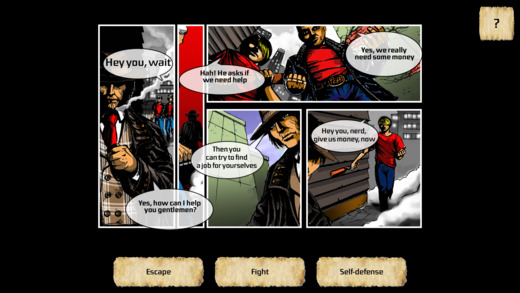 iTunes Description
All the restaurants we go to. Quiet music, friendly atmosphere, delicious food. But the inner life of the restaurant is hidden from prying eyes. What's going on in the kitchen? Whether employees are satisfied with the chief? Robbed chief. Who is the culprit? Read it.
Forum Thread: CrimeStory – In the restaurant (by Petrosoft)
---
CubeGun:Sandbox Battle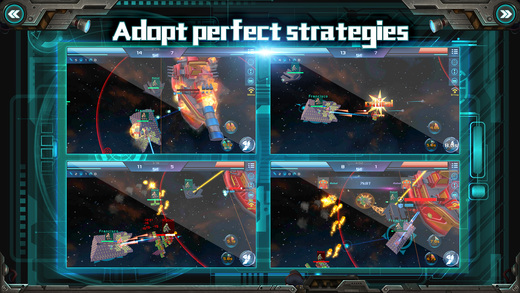 iTunes Description
My cubegun is the first sandbox MOBA game in the world. Players can DIY their cubeguns and assemble amazing weapons in the world with high freedom. Fight with other players in this star war using strategies and captains. Experience the pleasure of free creation and crushing enemies.
Forum Thread: CubeGun:Sandbox Battle (by wei tao)
---
The Dark Matter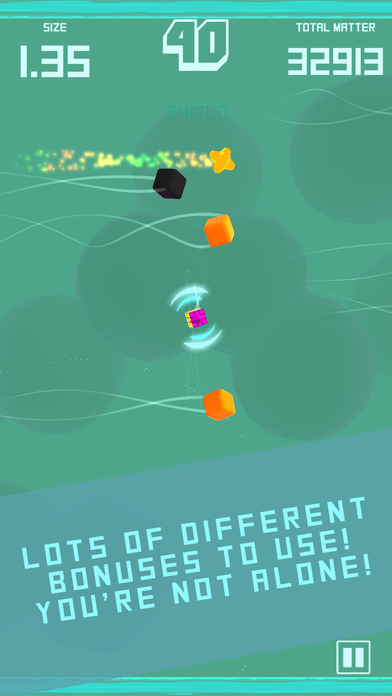 iTunes Description
Dark Matter is devouring the universe, will you survive?

The Dark Matter is the most intense arcade game in store, is a total lowpoly BLAST! Make your way into it's micro universe, avoiding the Dark Matter, catching the good matter and the gazilion of amazing bonuses. Constant updates with new enemies, levels, characters and bonuses for an endless longevity!
Inpired by originals coin-up games with amazing visuals and audio, The Dark Matter ensures unlimited fun and challenge!

Easy to play, hard to master!
Forum Thread: The Dark Matter (by Leven Games)
---
Disaster Will Strike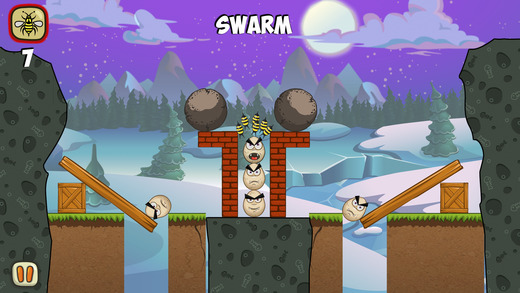 iTunes Description
Are you ready to epic battle?! Create natural disasters to smash terrified little eggs!

The hit online puzzle game that enjoyed OVER 350 MILLION PLAYS has been revamped and re-engineered for the App Store, bigger and better than ever before!

You'll need some egg-cellent skills to win this epic egg battle.

Disaster Will Strike is a creative physics game in which you use natural disasters to solve puzzles. Unleash earthquakes, hurricanes, landslides, comets, and swarms of bees to destroy structures and eliminate the dinosaur eggs.
Forum Thread: Disaster Will Strike (by Qaibo Games)
---
Don't Flush Me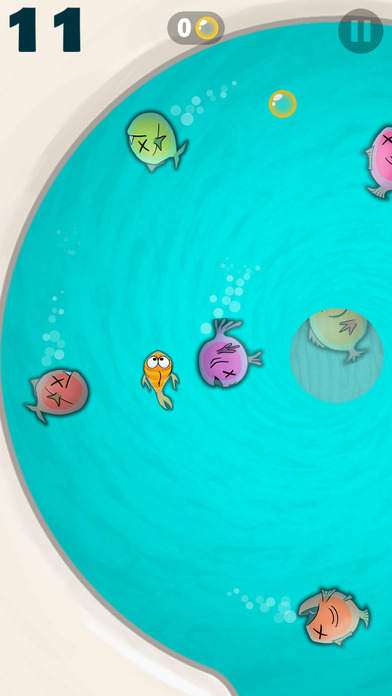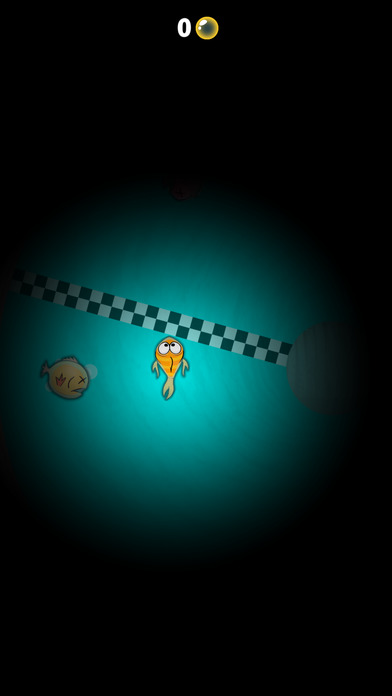 iTunes Description
It was just another day in the tank — nothing fishy about it. Then, out of the blue, you were dumped in the toilet! Now you must frantically swim for your life and avoid being flushed away in this swirling adventure.

How to play?
Tap to swim outward and avoid hitting the other fish.
Forum Thread: Don't Flush Me (by Gnarcade)
---
Exiled Kingdoms RPG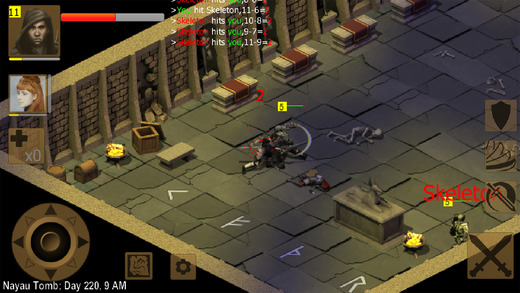 iTunes Description
Exiled Kingdoms is a single player Action-RPG that allows you to roam freely through a unique world. It is an isometric game, inspired by some of the best role-playing games from the past decades; it brings back the old spirit of the classics in many ways: a challenging environment, choices with consequences, and a solid game system, with different paths to develop your character.

Explore the world: no one will point you to the best hidden secrets. Talk to hundreds of different characters, each with unique dialogues, and solve dozens of quests. Customize your character with dozens of skills and hundreds of different items. Overcome all kind of monsters and antagonists, choosing carefully the weapons or powers for each encounter. And return to the classical dungeon crawl, with traps and secret doors, and death awaiting the unwary adventurer behind every corner.
Forum Thread: Exiled Kingdoms RPG (By David Ballestrino)
---
Flip The Bottle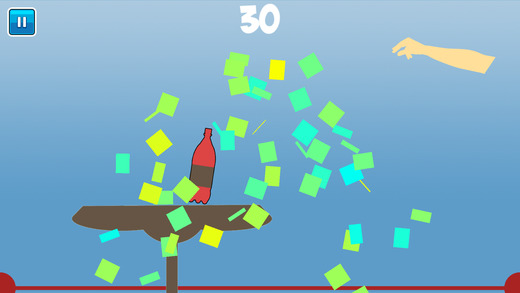 iTunes Description
It's time to flip some water bottles!
Welcome to the new water bottle flip challenge 2k16.
How many bottles can you flip in a row?!?

[How to play?]
> Just Tap at the right time and release bottle from your hand.
> Table is your target.
> Compare your high score in the world leaderboard!
> Unlock all 4 bottles
Forum Thread: Flip The Bottle (by Rostislav Kaloc)
---
Frost – Survival Card Game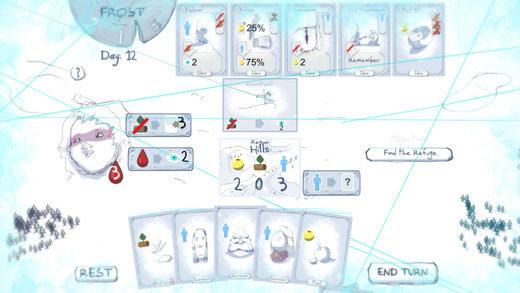 iTunes Description
On a world where a giant and lethal storm restlessly moves around the globe, people learned to survive in this cold, harsh and hostile environment. They are searching for the Refuge, a place where the Frost would never go.

Inspired by deckbuilding games like Dominion, Ascension and the like, Frost is solo survival card game that puts you in charge of a group of people looking for the Refuge. Resources, weapons, ideas, dangers and regions are represented by cards, use them wisely!
Forum Thread: Frost (Survival card game by Jerome Bodin)
---
Fusion Masters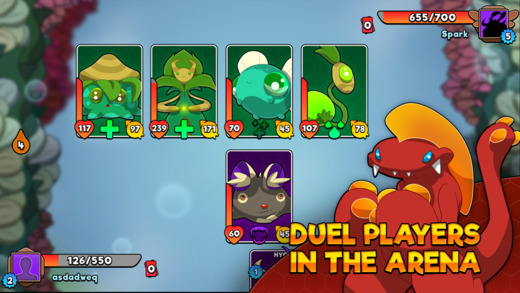 iTunes Description
Fusion Masters is a cartoon fantasy card game where you create a customizable team of elemental monsters from a varied collection of cards!

Construct the ultimate deck with dozens of collectable monster cards, each with different playstyles! Battle strategically against a challenging exploration mode and defeat the most powerful masters and their monsters!

Hatch monster eggs and receive brand new monsters! Train and fuse them together to create various and more powerful cards!

Duel players around the world for huge prizes and rewards! Do you have what it takes to become the best Fusion Master and reach the top of the Arena highscores?
Forum Thread: Fusion Masters (by WIP Games)
---
GUNTAI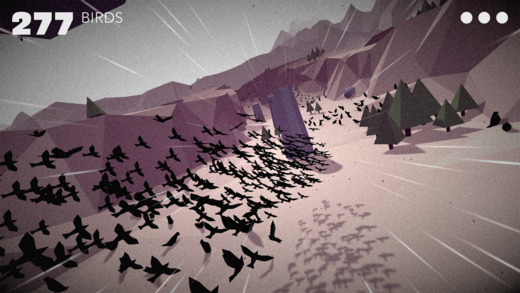 iTunes Description
An exhilarating experience of driving a massive swarming body!

In a world where "individuality" is destroyed, the only surviving life form are GUNTAI: the swarming body.
Storming through cycles of death and resurgence, GUNTAI speeds forward on the vast wastelands.
Forum Thread: GUNTAI (by tha ltd.)
---
HeadlessD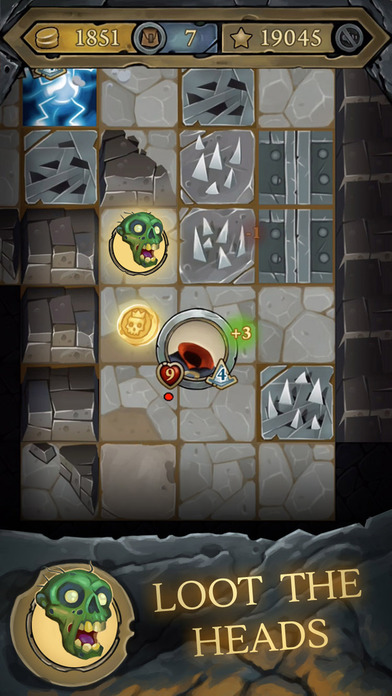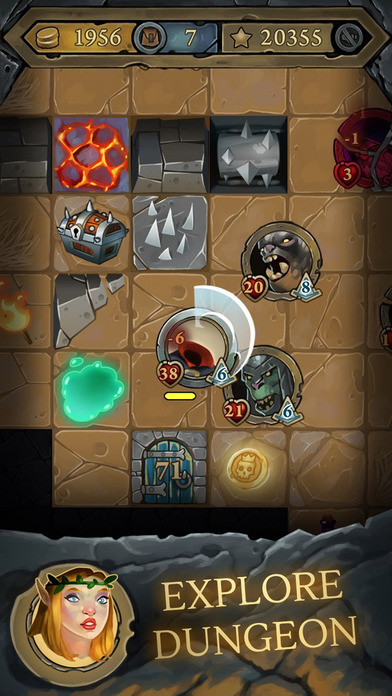 iTunes Description
HeadlessD is hand-painted dungeon crawler with intuitive touch controls and NO in-app purchases.

Explore randomly generated dungeon with secret traps and great treasures. Collet gold, chests, potions, fight hordes of monsters and loot the heads! Each head gives you an unique skill as well as some weakness. Find the perfect head for your liking!

This game is done by an artist who likes to play beautiful board games with simple core game mechanics like the games you used to play as a kid.
Forum Thread: HeadlessD By (Paul Guzenko)
---
Infinite Tanks
iTunes Description
Infinite Tanks features exactly what the name suggests – huge content – never ending lines of modern combat vehicles, huge environments with realistic weather, online multiplayer and countless single player missions and drills.

Infinite Tanks also upgrades the tank sim genre by giving players the ability to design and upgrade their own impenetrable vehicles, allowing them to truly step into the driver's seat. The game features an innovative card-driven building system, which allows players to mix, match and trade individual tank parts, including engines, bodies, tracks, turrets, mines, mortars, upgrades and obviously guns, to create an incredibly diverse array of powerful and versatile vehicles.

Infinite Tanks is pushing the boundaries with modern graphics and exceptionally deep gameplay.
Forum Thread: Infinite Tanks (By Atypical Games)
---
Just 10!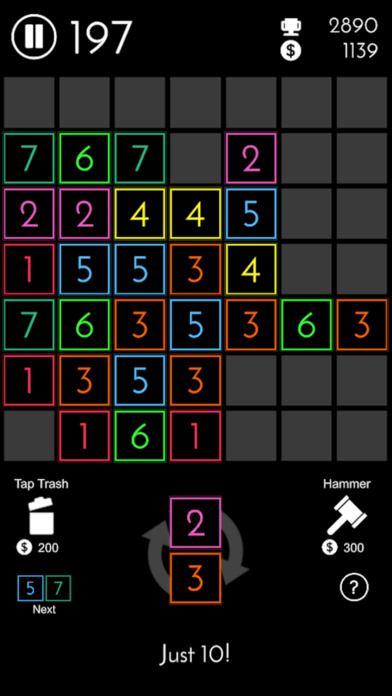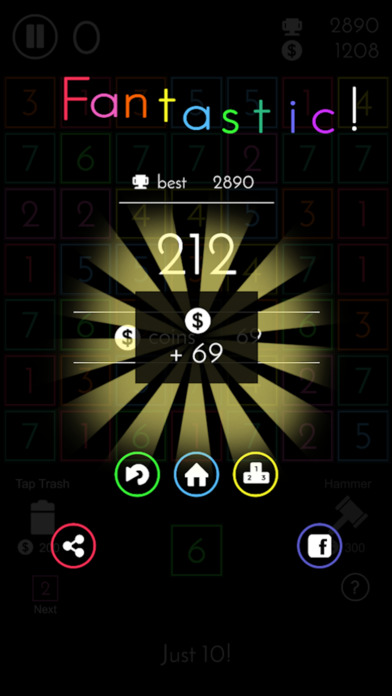 iTunes Description
Just 10! is a block puzzle game.

Just Make 10!
Just Make hight scores!
Just fun with 'Just 10!'

Try challenging high scores on the leaderboards!
Share your score to your friends!
Forum Thread: Just 10!(by Jongdeok Son)
---
Monster Mania: Brave PvE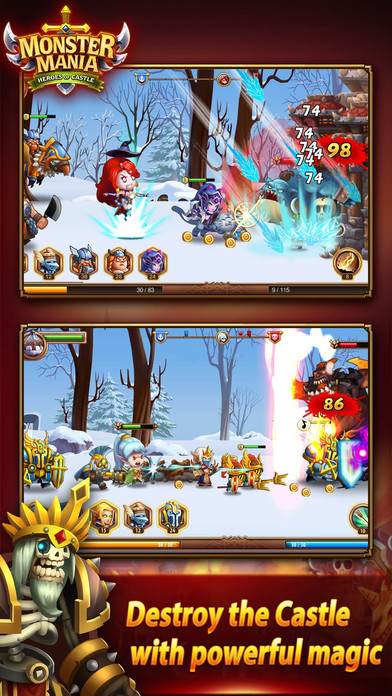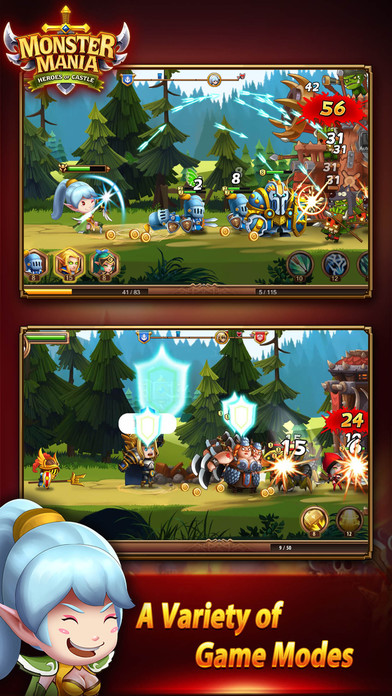 iTunes Description
Be a hero and lead your troops to defend your castle and destroy all enemies! Monster Mania: Brave PvE Edition is an epic online game that meshes the best elements of Action, Real-time Strategy (RTS), Tower Defense, Role-Play Game (RPG), and Card Collection.

Get ready for an epic journey in a fantasy world of magic and swords where the hero must lead humans and join forces with elves to fight against hordes of orcs, goblins, evil wizards, monsters, and other nasty enemies to ultimately win the war and establish peace.
Forum Thread: Monster Mania: Brave PvE (by Toccata Technologies Inc.)
---
Mort's Minions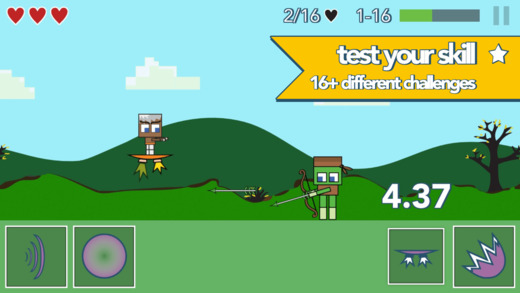 iTunes Description
Feeling retro?? Remember those games where you jump on your enemy's head?? Enter Mort's Minions, an indie adventure game with a retro vibe! It's very simple to play with tons of levels.

In Mort's Minions, you are a hero of your people, trying to discover why the minions are attacking your people. Jump, dodge, slash, and cast your way to victory by defeating minions and uncovering clues to their mysterious behavior.
Forum Thread: Mort's Minions: A Retro RPG Adventure (by Base11 Studios)
---
My Majesty
iTunes Description
Welcome to the throne, Your Majesty!

The humble subjects perform your every command! Just don't forget to at least occasionally consult with the Inquisition, or else those ungodly learned ones will walk all over you!
Is it still not time to start a new crusade? The army is awaiting orders to march.
Do not praise the nobility too much, and for that matter, nobody. And by the way…you are the sovereign, it's your decision how to rule!
Forum Thread: My Majesty (by Tigrido)
---
numDance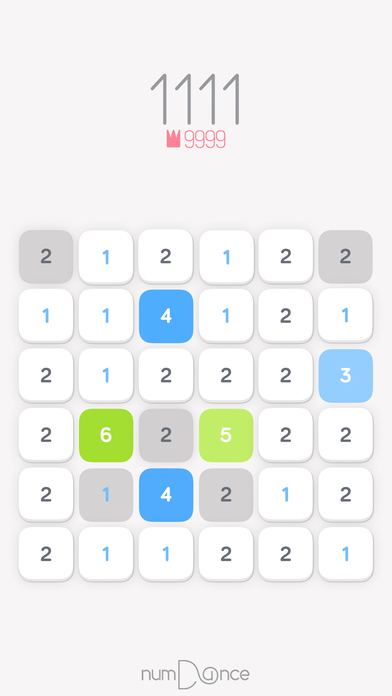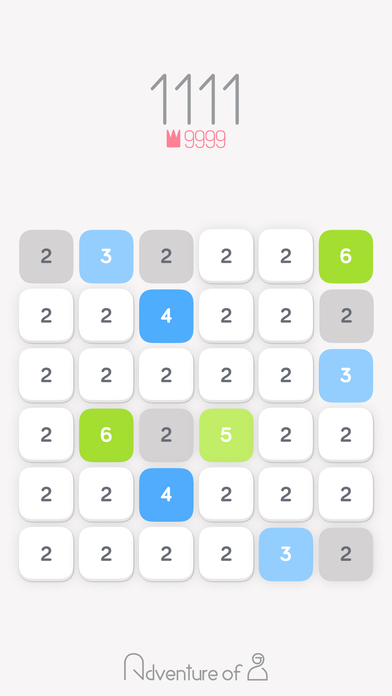 iTunes Description
Have you ever seen the number dance?

numDance is an innovative puzzle that will redefine the way you play with numbers.

In numDance, you will need to find a strategy to achieve the highest score possible & achieve the best number possible.

Be careful and think twice every move! Let's make the numbers dance your way to awesomeness!

numDance features 2 game modes: numDance & Advenure of 2. The great thing is that you can play game modes at the same time!!
Forum Thread: numDance (by Pine Entertainment)
---
One More Bounce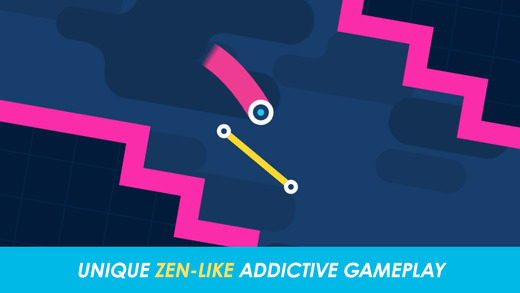 iTunes Description
Simply draw a line to bounce your way to victory in this unique zen-like game. From the creators of One More Line, One More Jump and Thumb Drift.

Features:
– 100+ hand crafted levels (new levels added every month)
– Daily endless mode : One new level every day!
– Customize your character with unlockable themes and avatars
– Original music soundtrack by Big Giant Circles
Forum Thread: One More Bounce (by SMG Studio)
---
Onwards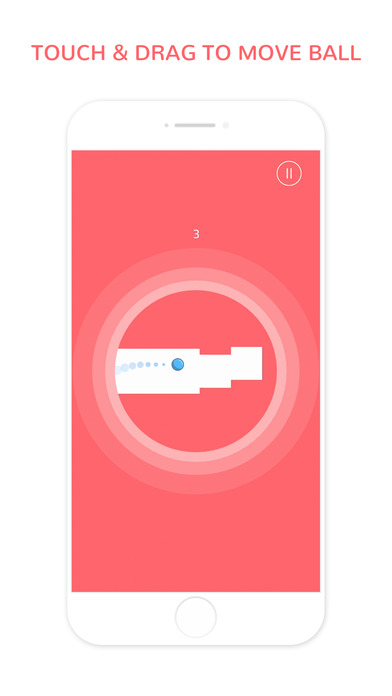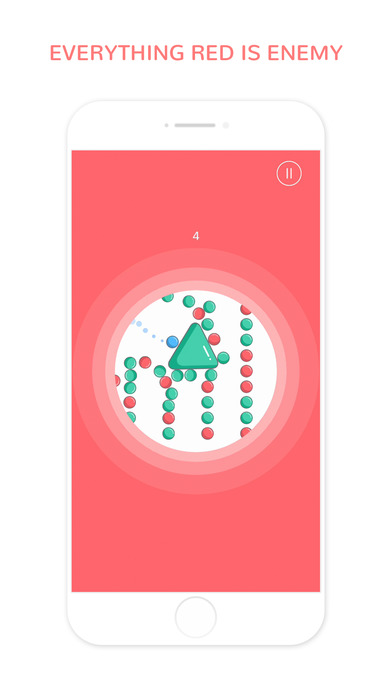 iTunes Description
How far can you get?
Move the ball up/down and avoid touching the obstacles.

Features:
• One-Touch control scheme.
• Endless Arcade Game.
• Minimalistic art.
• Challenge your friends around you and through Game Center.
Forum Thread: Onwards (by OUTLINE®)
---
Paperback: The Game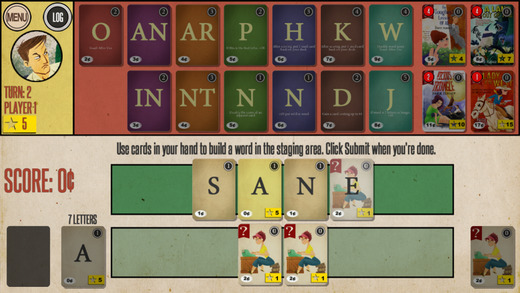 iTunes Description
You are an author trying to finish kitschy paperback novels. Complete Westerns, Science Fiction, Romance or even a Crime Noir. Live the dream — and maybe pay the bills.

Word-building meets deck-building in the unique game Paperback. Players start with a deck of letter cards and wild cards. This is like their own bag of 'scrabble' tiles. With each hand of cards you make a word and score it. This score is how much money you have to purchase more cards for your deck. Collect cool letters with abilities, such as drawing more cards or double word score. Buy Novel cards to gain 'fame' points to win the game!
Forum Thread: Paperback: The Game (by Fowers Games)
---
PewDiePie's Tuber Simulator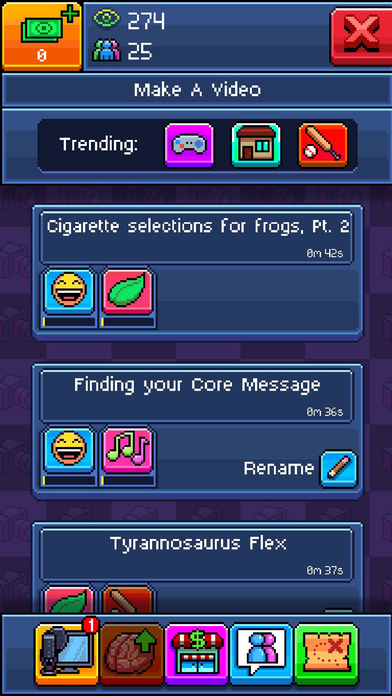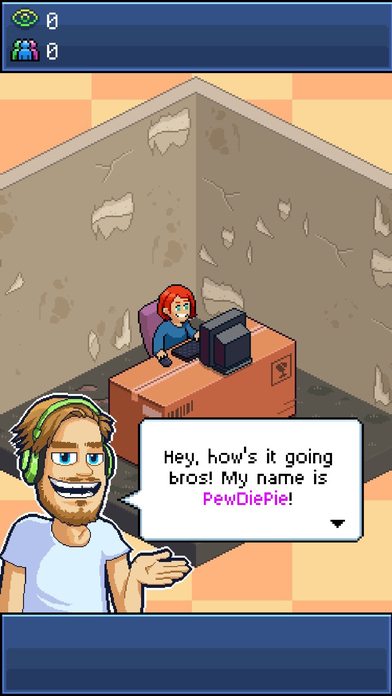 iTunes Description
Follow in the footsteps of one of the biggest internet stars, PewDiePie, by creating your very own pocket Tuber in PewDiePie's Tuber Simulator! Will you become the biggest, baddest Tuber ever in no time and kick PewDiePie out of his own throne?

Find out in this 2.5D isometric retro styled game!
Forum Thread: PewDiePie's Tuber Simulator (By Outerminds)
---
Piczle Lines Jr. Red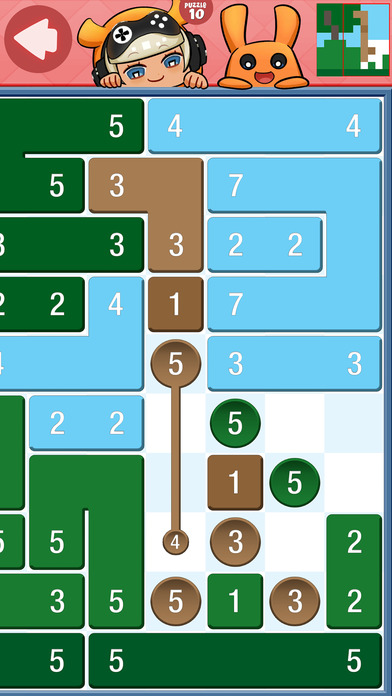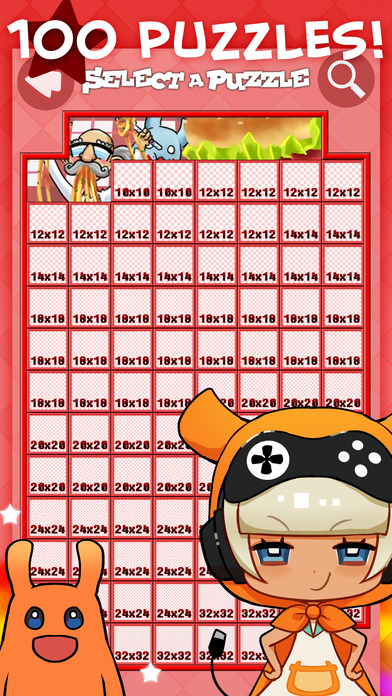 iTunes Description
Piczle Lines Jr. is a child-safe incarnation of the popular and classic Piczle Lines logic-puzzle game. 100 colourful logic-puzzles for everybody age 5 to 555!

– NO internet connection required to play!
– NO log-in required or requested!
– NO advertisements!
– NO in-app purchases!
– "CHILD-PROOF" options menu!
– INOFFENSIVE puzzle solutions, safe for children!
Forum Thread: Piczle Lines Jr. Red (by Score Studios)
---
Pocket Rush
iTunes Description
Race in a completely new way!
Explore different continents and conquer all the tracks in this funny and engaging speed challenge.

Master your speed control in the curves and stay on the road to not give other racers an inch of asphalt.

Challenge your friends and other racers to face each other directly, and join tournaments to become a Legend of the leaderboards!
Forum Thread: Pocket Rush (by redBit games)
---
Pumped BMX 3
iTunes Description
The final instalment of the smash hit #1 rated BMX game is here!

Following on from the insane success of Pumped BMX 2, Pumped 3 is back with more riders, more bikes, more stunts, more levels and more challenges!

ABOUT THE GAME
Ride through sets of jumps pulling off crazy stunts in order to complete challenges and beat high scores. Combine 24 awesome BMX tricks with flips, spins and grinds to rack up huge high scores, or just relax and flow through the levels – it's up to you!
Forum Thread: Pumped BMX 3 (By Yeah Us!)
---
ROTO RPG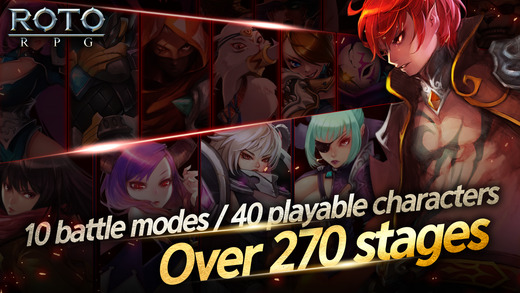 iTunes Description
Make your own best Masters Combination for 3:3 Masters League !!!

* Breathtaking Siege Battle Mode For 2 Hours Everyday
* 10 battle modes / 40 playable characters / Over 270 stages
* Players from More Than 30 countries
* Featuring Voice Actors From Popular Japanese Anime
* HD Graphic with dynamic animations RPG
Forum Thread: ROTO RPG (by SOFTBIGBANG)
---
Shoot and Run: Western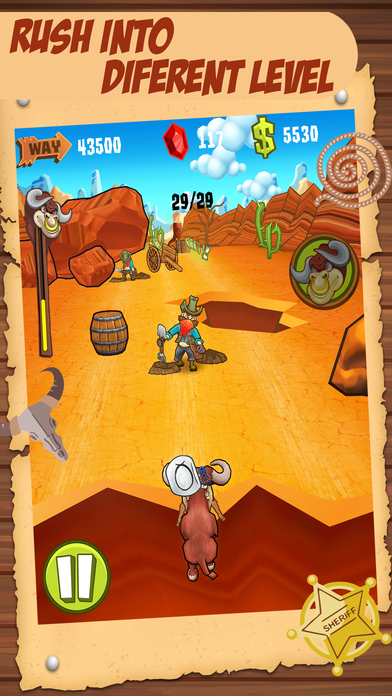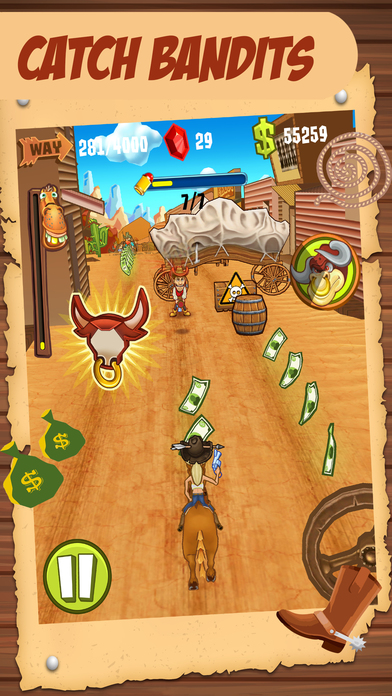 iTunes Description
Shoot & Run: Western – this is an adventured action runner, where you as a sherif are about to go on an exciting Wild West adventure. Obstacle race, skirmishes, jumps, tackles and it's only a small part of challenges which you will have to overcome in order to get to the most wanted criminals.
Forum Thread: Shoot and Run: Western (by Elementals Studio)
---
Tiny Miners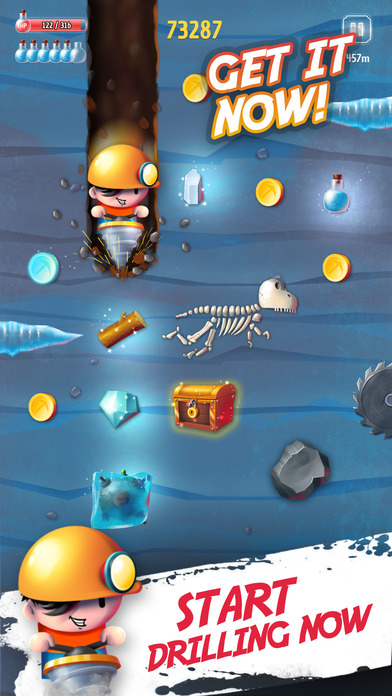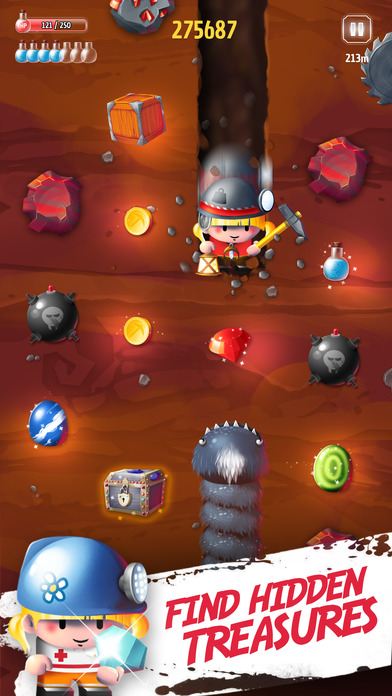 iTunes Description
Dig deep, and drill your way to adventure! Tiny Miners are here to fill your phone with treasure (and dirt – lots and lots of dirt).

Tiny Miners is a game of survival, crafting, and fast-paced action. Send your tiny miner deep into the bowels of the Earth. Steer left and right to avoid obstacles. Gather up ingredients, and then turn those ingredients into tools you can use to dig even deeper!

Tiny Miners is the latest game from About Fun, creators of Apple's Best of 2013 featured Mega Dead Pixel.
Forum Thread: Tiny Miners (By About Fun)
---
Zip Zap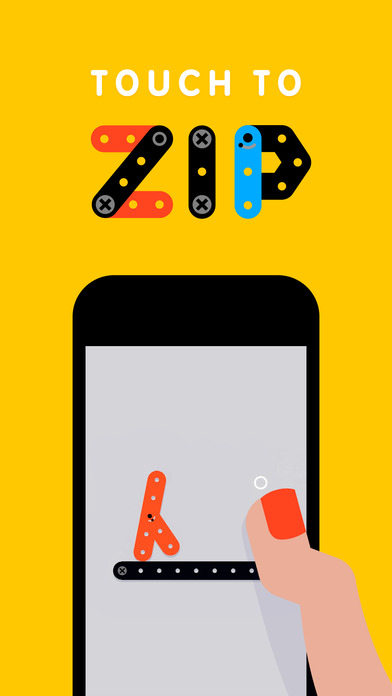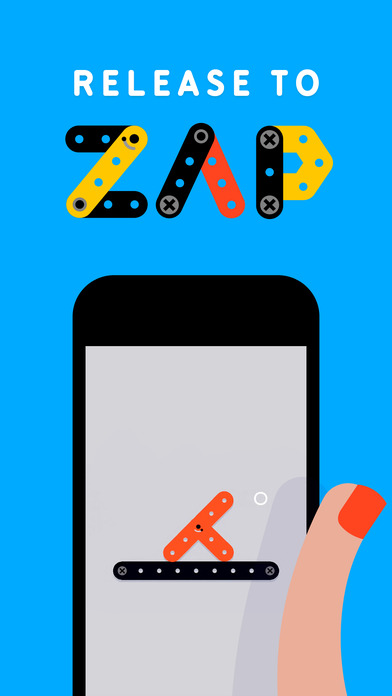 iTunes Description
Touch to contract.
Release to let go.
Bring the clumsy mechanical beings home.

· · ·
over 100 levels
no ads
no in-app-purchases
Forum Thread: Zip–Zap (by Philipp Stollenmayer)
---
Zombies iO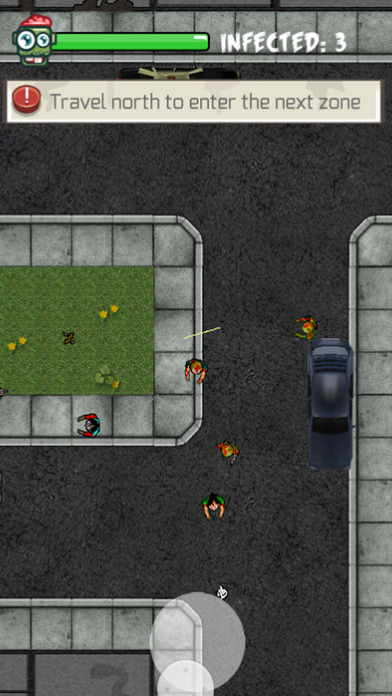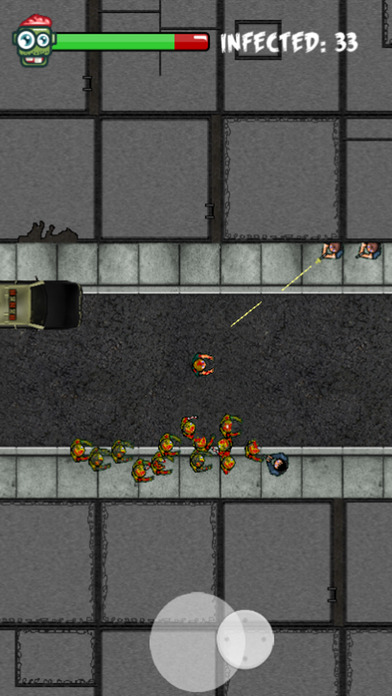 iTunes Description
This is not your typical zombie game. You are the zombie, build an army of undead allies and reign havoc on the city. The city realistically reacts to the outbreak as it would in real life. Civilians will call the police on you and military units will be dispatched.
Forum Thread: Zombies iO (by Jon colibaba)
---
1xP1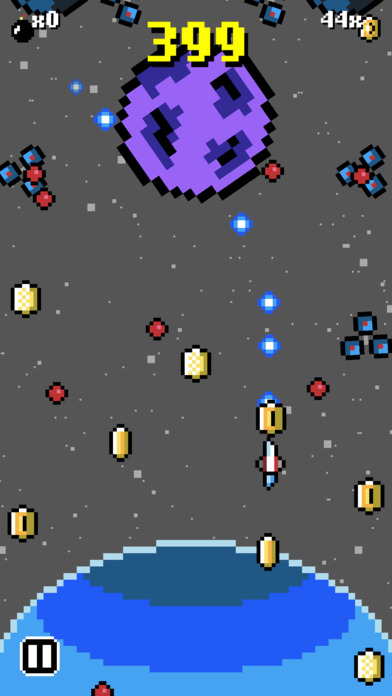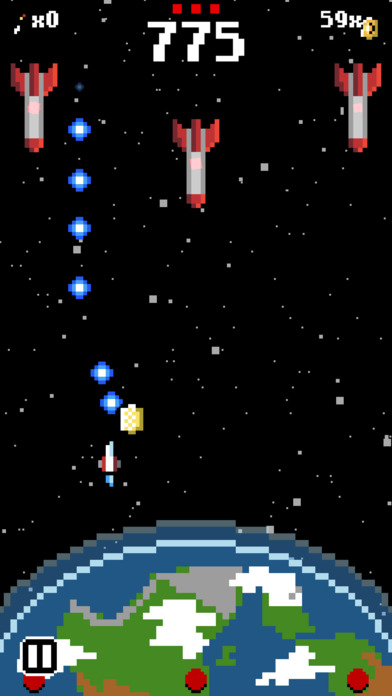 iTunes Description
It's shooting time! Take control of the 1xP1 advanced fighter and save the universe or something. 1xP1 features 10 levels, power-ups, bosses, and explosive pixel action.

Features:
– Explosive, 1-touch shooting action
– 10 action-packed levels
– Power-ups
– Double-tap or 3D touch to detonate a bomb
– Boss fights
– Chiptune soundtrack that will be stuck in your head long after playing
– 1xP1 is a prequel to one of my other games…
Forum Thread: 1xP1 (by Stephen Ceresia)
---
20 Seconds – Word Game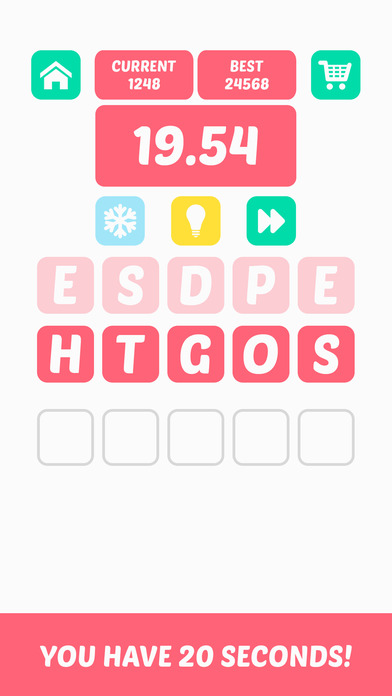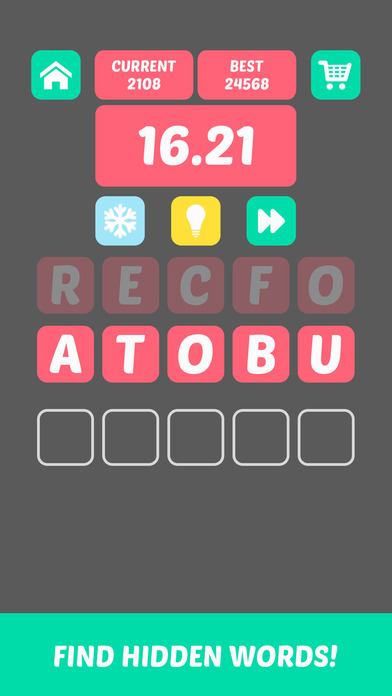 iTunes Description
20 seconds is a word game that you need to play in a hurry.

TIPS:
– Find words faster, gain more points
– You will earn 10 gold for every correct word
– Daily reward gives you 100 gold
– You can stop the time for that word with time freezer. Use carefully!
– Pass feature does not break your combo count
– Turn on dark mode to read easier at night
Forum Thread: 20 Seconds – Word Game (by Alper Iskender)
---