Fresh off its debut of Cinderella last month, Gameloft's Disney Magic Kingdoms (Free) updated this morning with new characters, quests, and attractions. This time, however, the characters are out of one of their live action series.
Will Turner, Elizabeth Swann and Captain Jack Sparrow of Pirates of the Caribbean fame have hit the game with new items to collect and unlock two of the characters (Captain Jack is a premium currency character). Joining them are several new attractions including Tortuga Tavern and The Kraken. Pirates themed decorations and a new parade float also enter the mix.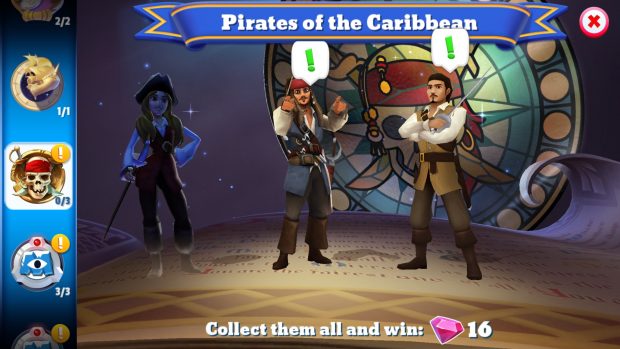 For a relatively simple freemium city builder, I've had a blast with Disney Magic Kingdoms and I'm excited that the latest update shows that they're willing to move beyond traditional Disney and Pixar films in terms of characters for the game. Here's hoping  for maybe Captain Barbossa in a future update!