Ahhhhhhhhhh it's Wednesday, and this week a whole load of new games have been shoveled on to the App Store. No sign of Jade Empire yet (as of the time I finished writing this, anyway) but I'm not giving up hope. If nothing else, I just want to get Shaun's review out of our drafts folder before I accidentally publish it or something. Anyway, there might be other surprises tonight or the rest of the week, so as always keep your eyes glued to our forums for the most up to the second game release information.
---
A Midsummer Night's Choice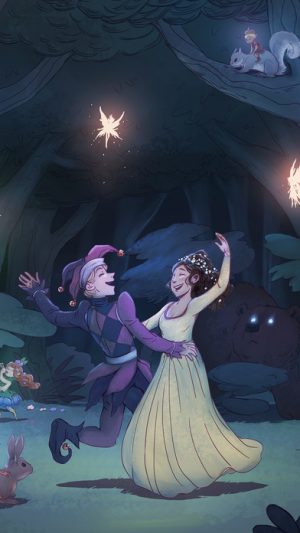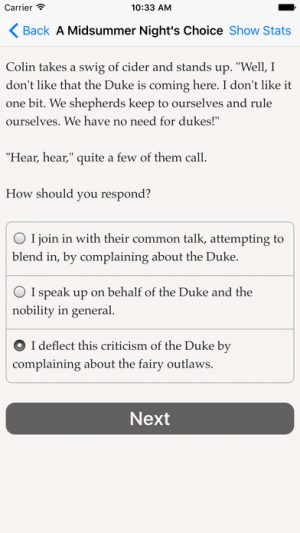 iTunes Description
In this Shakespearean comedy adventure, can forbidden love conquer adorable fairy outlaws?

"A Midsummer Night's Choice" is a 190,000-word interactive fantasy novel by Kreg Segall, where your choices control the story. It's entirely text-based–without graphics or sound effects–and fueled by the vast, unstoppable power of your imagination.
Forum Thread: A Midsummer Night's Choice (by Choice of Games)
---
A New Life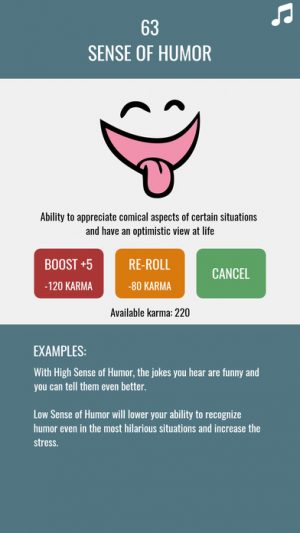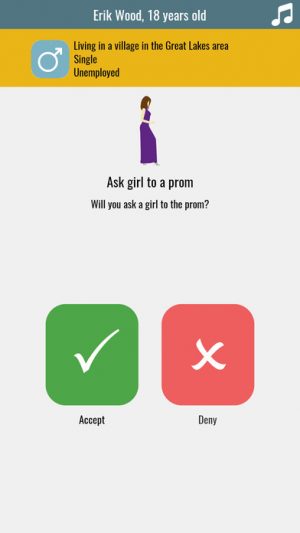 iTunes Description
A New Life is a role playing real-life simulation of an entire human life.

Unforeseen game that allows equal fun for hard core RPG-ers and casual players
Forum Thread: A New Life (by Bigosaur)
---
BLUK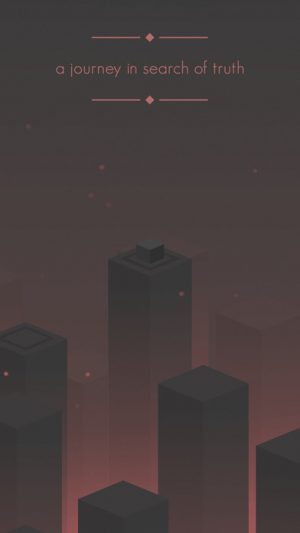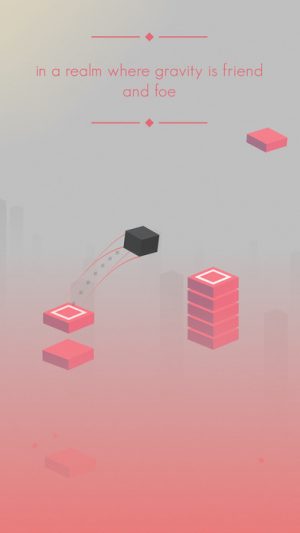 iTunes Description
As a block with unique abilities, you set off on a magical journey to uncover the origins of a mysterious darkness that is disrupting the harmony of the realms.
Forum Thread: BLUK (by Deepak Madathil)
---
Bobblehead College Football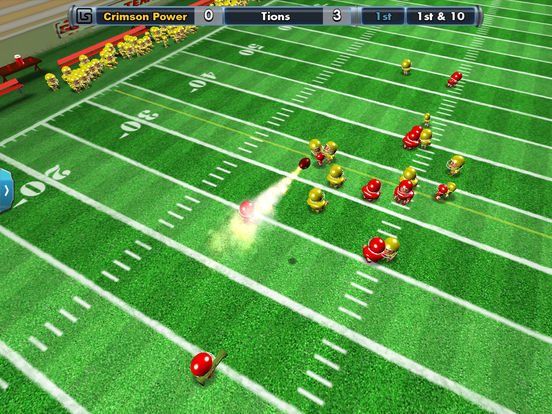 iTunes Description
Bobblehead College Football is the #1 college football game on iOS. Build a college campus, recruit your team of promising young bobbleheads and take them into battle against other players in head-to-head or AI-controlled matches. Carefully manage your campus resources and hone your football strategy to reach the top of the leaderboard. Can you become the next Bobblehead Champion?!
Forum Thread: Bobblehead College Football (By Longshot Games)
---
Bounty Stars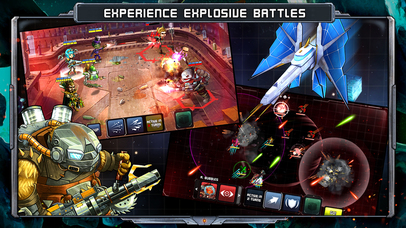 iTunes Description
Explore the depths of the galaxy's colorful underbelly and join a comical world of scheming bounty hunters in this action-packed Adventure RPG – where no hunt is ever the same!
Forum Thread: Bounty Stars (by DeNA Corp)
---
CHASERS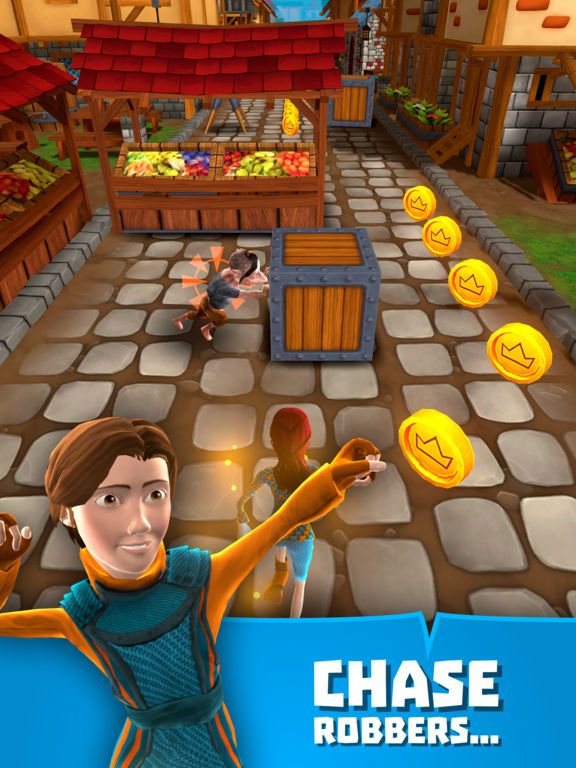 iTunes Description
It's time to become the one who chases! Dodge obstacles, cast powerful spells and knock out robbers and giants to get back stolen coins in CHASERS, a brand new fantasy-themed endless runner full of magic and a pinch of humor!
Forum Thread: CHASERS (by gameDNA)
---
Circuroid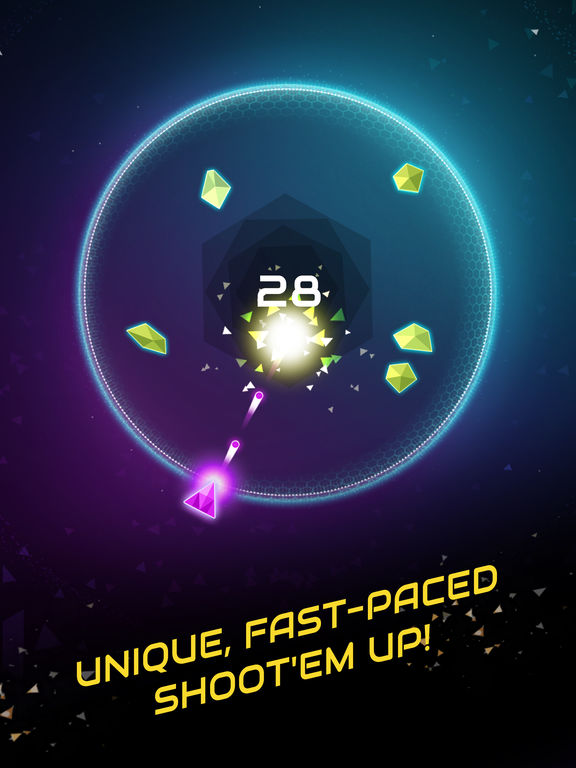 iTunes Description
Circuroid is an unique fast-paced arcade shooter where you must defend the circular perimeter from endless of incoming asteroids.

Circuroid features an intuitive control where you can precisely control your spaceship to shoot at the direction that you are pointing.
Forum Thread: Circuroid (by Big Frost Games)
---
Classic Jump – Original Jumping Game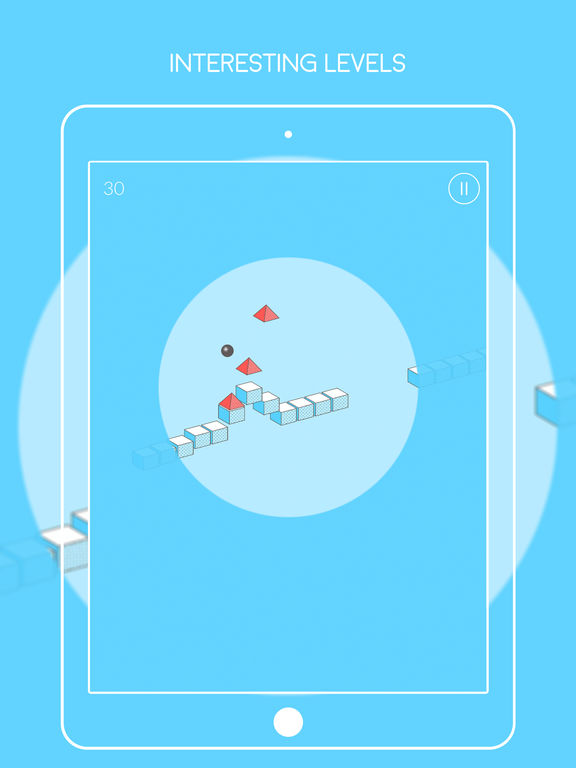 iTunes Description
Wait for the right moment then tap on the screen to jump.
Easy to Play but Hard to get HighScore.
How far can you get? Enjoy the challenge!
Forum Thread: Classic Jump – Original Jumping Game (by OUTLINE)
---
Dead Arena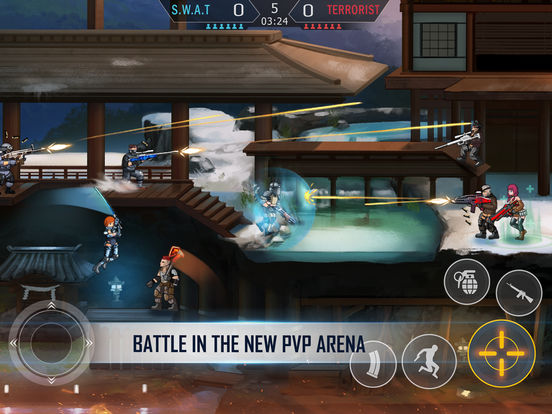 iTunes Description
You love online shooting games ?

You still wanna playing shooting games when you are outside and have no any PC ?

You wanna challenge your friends and other people from over the world ?

Dead Arena: Strike Sniper is your best choice !
Forum Thread: Dead Arena (By VTC Mobile)
---
Dungeons & Aliens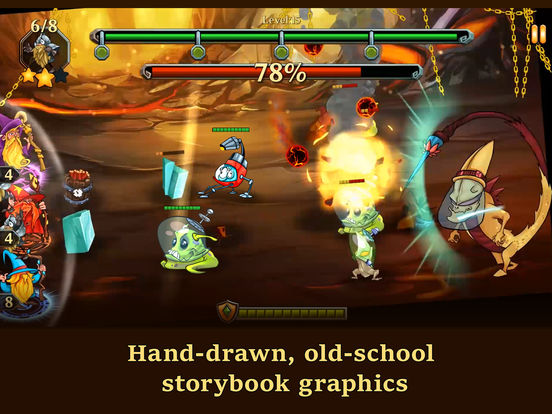 iTunes Description
Did you ever wonder what would happen if a classic tolkienesque fantasy world was attacked by pulp-science fiction monsters from outer space? Now you can find out! Dungeons&Aliens is a free to play mobile action game with space mutants, brave dwarves, and awesome magic. It combines swipe&slash controls (proven effective on both aliens and fruit) and simple tower defense (as easy as placing vegetation to stop the undead). All this makes up for one fun and colorful adventure!
Forum Thread: Dungeons & Aliens (by Kool2Play)
---
ENYO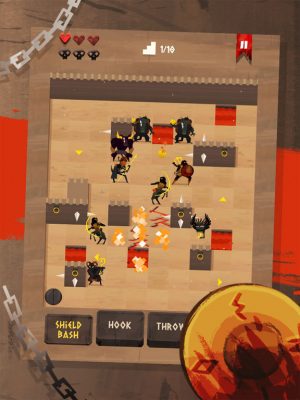 iTunes Description
ENYO is a tactical roguelike about hook & shield combat.

Grab your hook & shield and descent as Enyo, the greek goddess of war, into an ever changing labyrinth to recover 3 legendary artifacts.
Forum Thread: ENYO (By Arnold Rauers)
---
F-Bomb Skate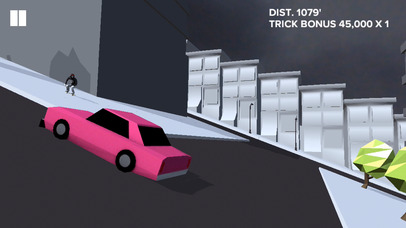 iTunes Description
Light the streets on fire and bomb the biggest hill in town. Point your board toward destiny and leave the world behind. The only way out is to get down.
Forum Thread: F-Bomb Skate (By Fireflower)
---
FinalShot – FPS
iTunes Description
Final Shot is the hottest FPS of the year!

Enjoy Multiplayer battles with tons of weapons and easy-to-use controls!
Change the tides of war and make the Final Shot!
Forum Thread: FinalShot – FPS (by Netmarble Games Corp.)
---
FINAL TAPTASY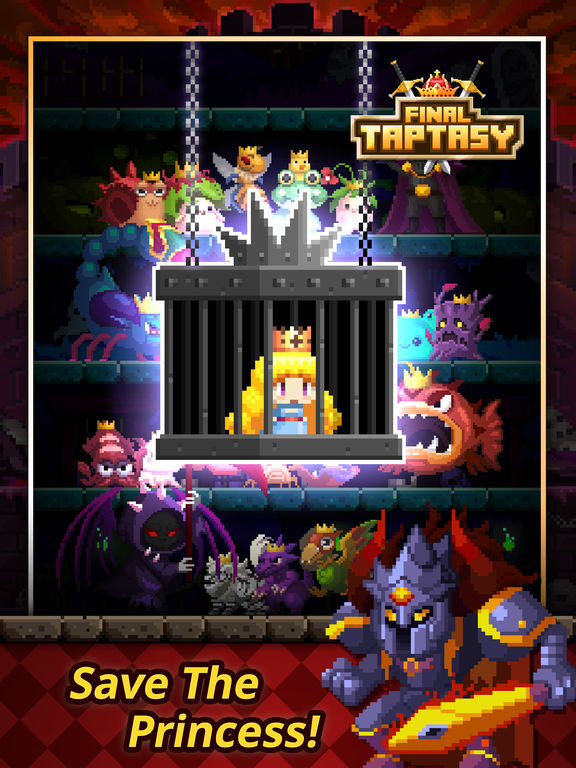 iTunes Description
Another day, another "save the princess" mission.
Please let this be the last time!
Go forth again warriors, in the adventure of FINAL TAPTASY!
Forum Thread: FINAL TAPTASY (by NANOO COMPANY)
---
Go Go Fast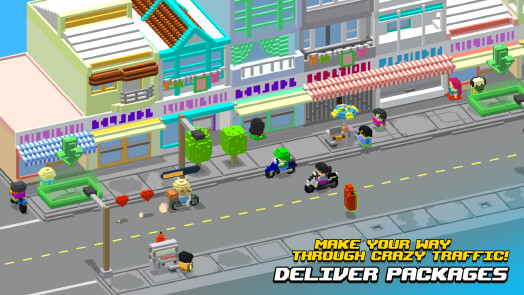 iTunes Description
Put your reflexes to the test as you make deliveries, pick up passengers, save lives, play as a goat, and so much more in this quirky endless runner!
Forum Thread: Go Go Fast (Umbrella + Daniel Truong)
---
He Likes The Darkness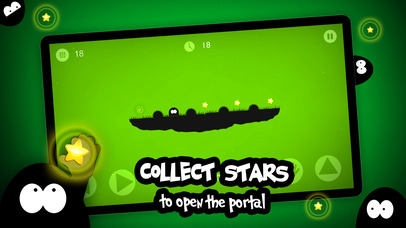 iTunes Description
Jump on the platform, don't touch on enemies!
Go to the top, become the leader of the world ranking!
Forum Thread: He Likes The Darkness FREE (By TakeNewGames)
---
He-Man Tappers of Grayskull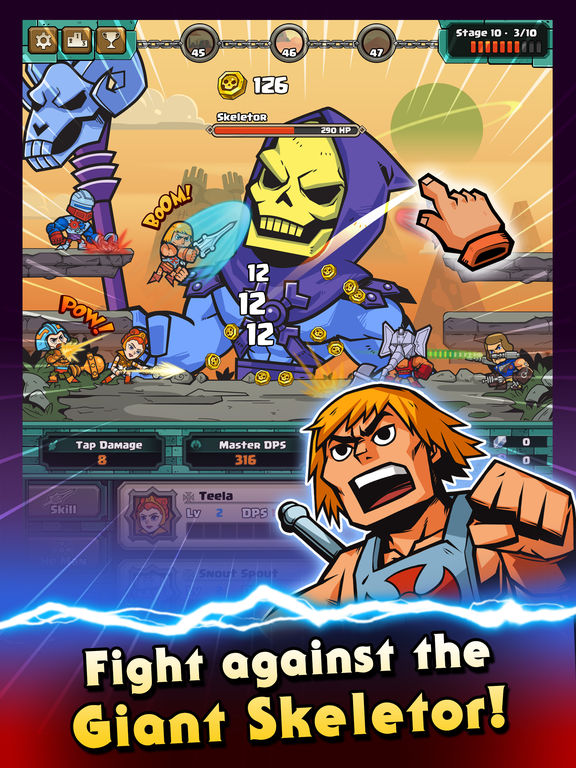 iTunes Description
Brace yourself for He-Man's most enthralling adventure yet! Fight alongside He-Man and the Masters of the Universe in this glorious tapper adventure RPG!

Darkness looms over Eternia. The evil Skeletor has unearthed an ancient sorcerous stone that allows him to turn anyone, including himself, into giants. Using vile magicks, Skeletor enlarged each and every member of his nefarious force to GARGANTUAN proportions. It's up to you, He-Man, to put a stop to this unspeakable evil!
Forum Thread: He-Man Tappers of Grayskull (by Animoca Brands)
---
Heroes of Wow – Stop the Demon Invasion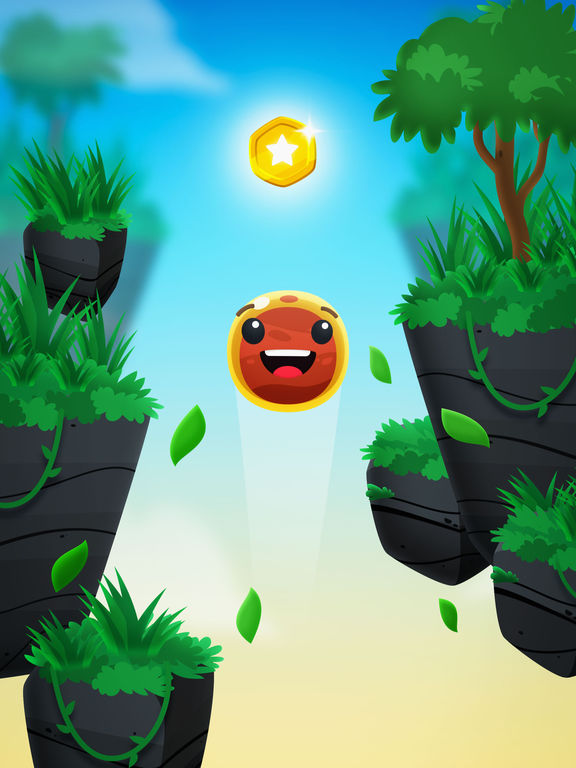 iTunes Description
Download Heroes of Wow and help Flyps saving the magic!

Join Flyps and his little bouncy friends on the amazing adventure through a legendary world on a quest to save the Wow Islands from invading demons.
Forum Thread: Heroes of Wow – Stop the Demon Invasion (by appers)
---
I, Viking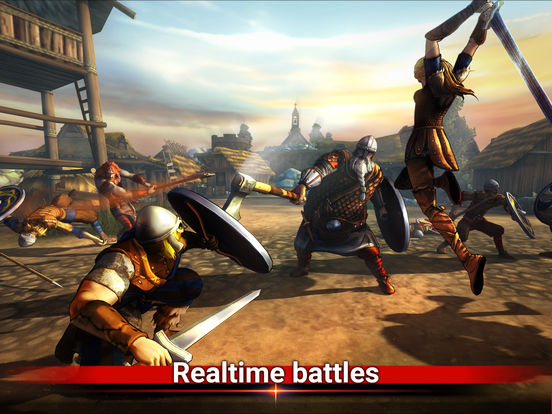 iTunes Description
"Oh, great Odin, our father, I call. My ancestors feast with you in the halls of Valhalla. May my sword be free of rust. May my kin not be disgraced by cowardice. I march out today, skalds will compose a Saga of me tomorrow. Hear me!" – a Viking player
Forum Thread: I, Viking (by Next Dimension Game Adventures Limited)
---
Impetus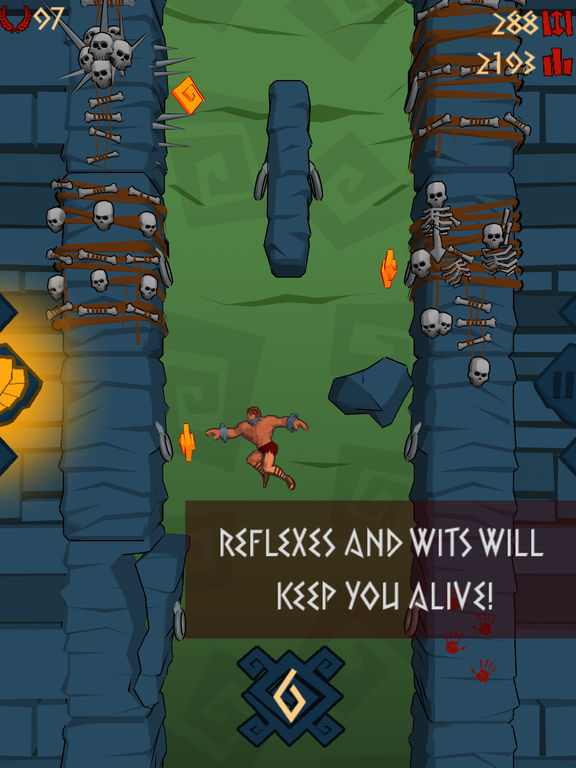 iTunes Description
A true champions strength lies both in the body and in the mind. A true champion knows no situation is impossible. Prove you can reach the highest of heights using your reflexes and your wits while nothing around you wants you to succeed.
Get your glory.
Scale. And. Survive.
Forum Thread: Impetus (By Ironwood Studio Limited), The
---
JUSTICE MONSTERS FIVE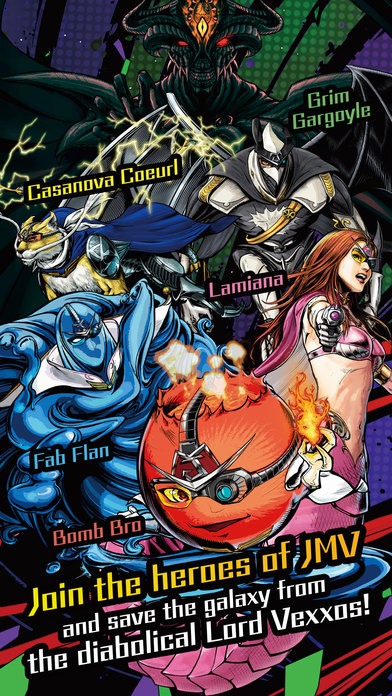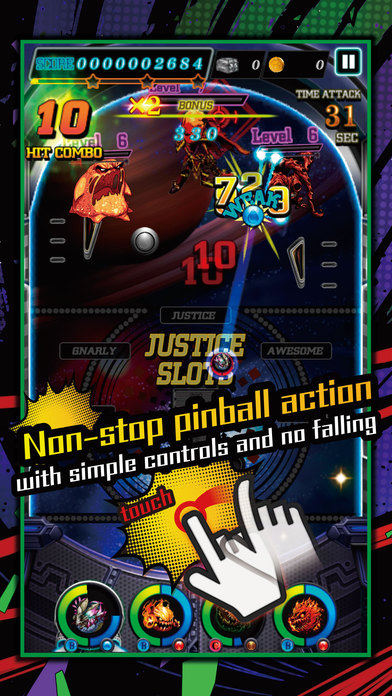 iTunes Description
The thrilling pinball minigame from FINAL FANTASY XV has gone mobile!
Forum Thread: JUSTICE MONSTERS FIVE (by SQUARE ENIX INC)
---
Lifeline: Crisis Line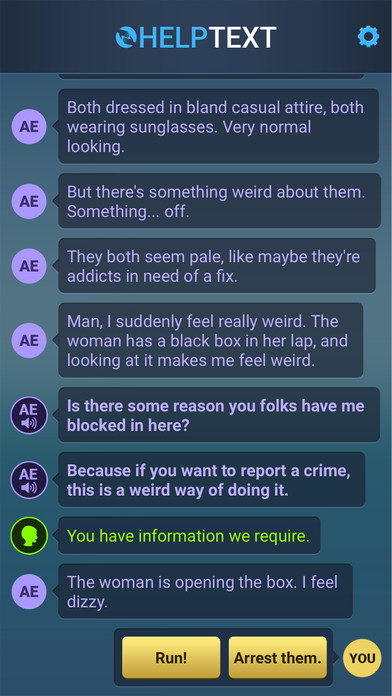 iTunes Description
A dead lawyer, a mysterious green-eyed woman, stolen crystals with unexplained powers and its only your first day on the job! Youre a HelpText volunteer, and the app has just paired you with Austin homicide detective Alex Esposito. Dive headfirst into a dangerous investigation as you help Alex untangle the bizarre circumstances of a recent murder.
Forum Thread: Lifeline: Crisis Line (by 3 Minute Games, LLC)
---
Line Defense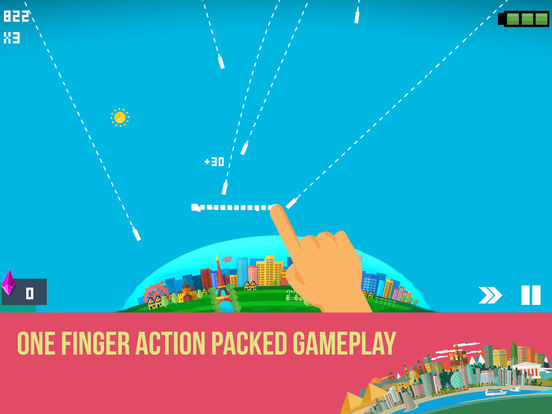 iTunes Description
Mayday! Alien Invasion: New York, Paris, Moscow, London, Kairo, Beijing, Athens, Dubai. The alien menace strikes without remorse. Starting from major cities of the world, they will reach yours as well. Missiles, bombs, asteroids, alien ships, motherships and more! You are in a position, just with your finger, to protect the earth in this very simple, yet fun and addictive game!
Forum Thread: Line Defense (by Legal Radiation Team)
---
Mazubi Island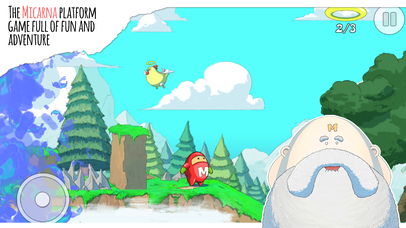 iTunes Description
Mazubi Island – The platform game full of fun and adventure, developed exclusively for the Micarna apprenticeship programme.

An evil demonic mist, a miserable, banished sorcerer, and a diminutive superhero fighting the forces of darkness on Mazubi Island, while also struggling against his own weight problems: help Mr Mazubi in his battle against the evil Viandogoro and save the island state from the sorcerers curse in this magical platform game. Discover your abilities and choose your career as you explore the world of Micarna and save the lost souls of Mazubi Island.
Forum Thread: Mazubi Island (by Zense)
---
Mini's Infinite Space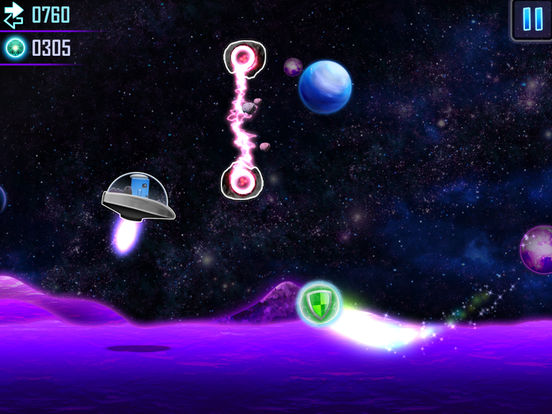 iTunes Description
It's time to fly!

Welcome to the Mini Pixel Family's first of many adventures "Mini's Infinite Space". Our little blue buddy Mini Blue is flying through a mysterious purple planet at rapid speeds and it's up to you to help him survive. Help navigate Mini's ship to avoid obstacles, collect orbs, and activate power ups that assist Mini's flight to explorer for as long as he can.
Forum Thread: Mini's Infinite Space (by Pixel Pirate Games)
---
Muhammad Ali: Puzzle King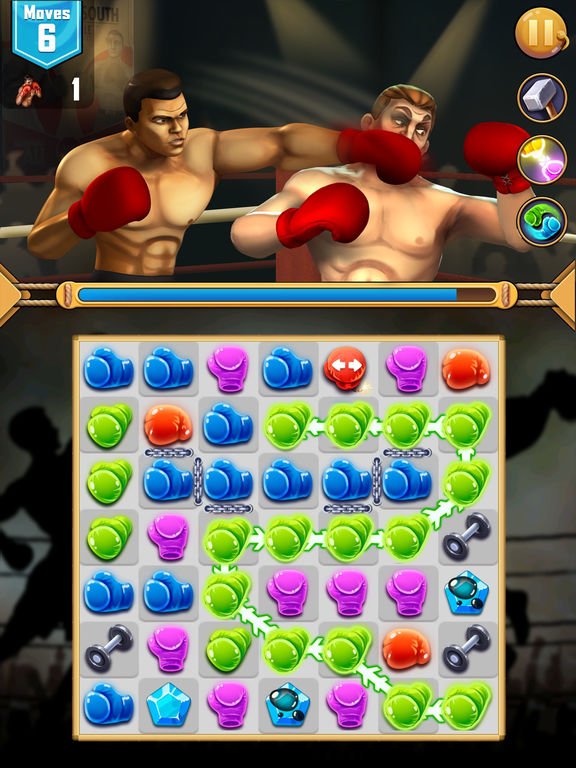 iTunes Description
The official game featuring boxing legend Muhammad Ali, The Greatest of All Time!

Exciting match-3 game meets fast and furious boxing action in the most exciting puzzle game for mobile phones and tablets.
Forum Thread: Muhammad Ali: Puzzle King (By Cosi Productions)
---
Narcos: Cartel Wars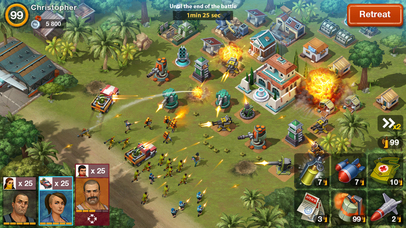 iTunes Description
Power. Loyalty. Warfare. Product. Its all fair game when you run your own cartel in the official game of NARCOS.

Step into the dangerous and thrilling role of cartel kingpin in the official game of the hit television show NARCOS. Decide between leading through raw power or gathering respect through loyalty. Sometimes bad people do good things In the end you must decide, will it be Plata o Plomo?
Forum Thread: Narcos: Cartel Wars (by FTXGames)
---
One More Jump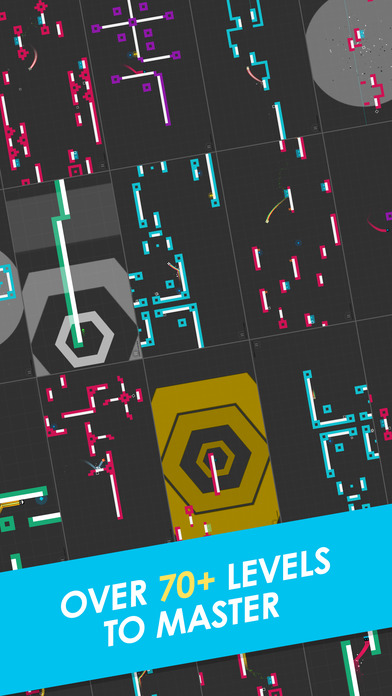 iTunes Description
One More Jump is a hand-crafted arcade platformer from the team that brought you One More Line and Thumb Drift

Simple to learn one touch controls. Hard to master levels that will test your muscle memory, concentration and sanity!
Forum Thread: One More Jump (by SMG Studio)
---
Polaryzer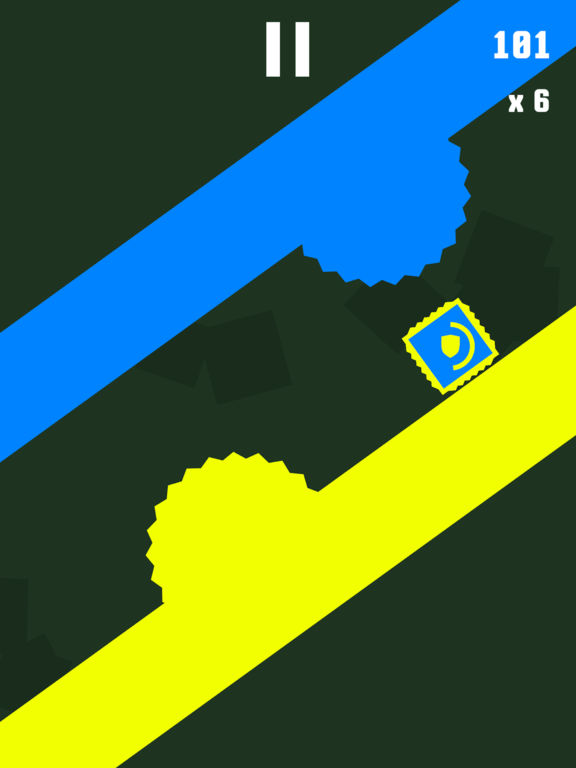 iTunes Description
Polaryzer is a minimalist arcade game, in which you control a magnet by switching its polarity. Avoid the saws, collect the gems, and try to make it as far as possible.
Forum Thread: Polaryzer (by Vidak Mijanovikj)
---
Possessed Creatures
iTunes Description
All these creatures have gone nuts. Let's finish them before they finish you!! This is not the typical arcade game, give it a try, you may like it.

8 characters to choose from, most of them can be unlocked from playing thru the game and meeting certain goals. Each character has three types of weapon, they have different damage amount, shooting rate, and behaviors.
Forum Thread: Possessed Creatures (by SoSa)
---
Potion Punch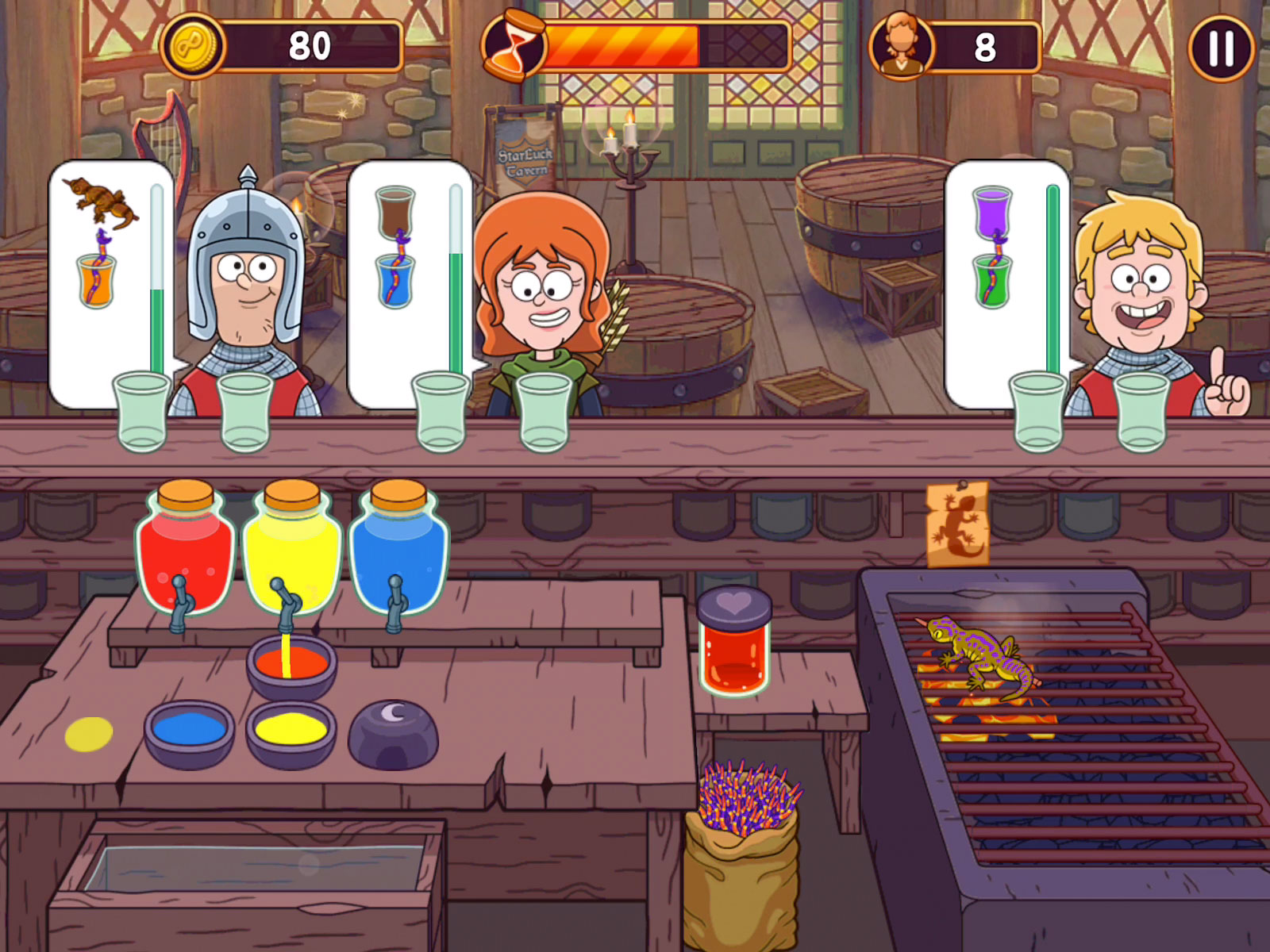 iTunes Description
Run and grow your own potion shop like a real boss in the most colorful time-management game ever!
Forum Thread: Potion Punch (by Monstronauts)
---
Siralim 2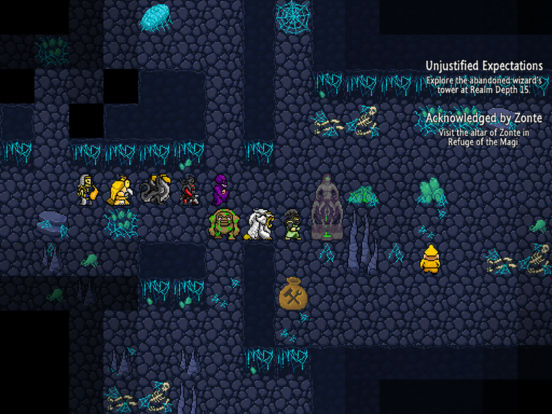 iTunes Description
Siralim 2 is an old-school monster catching RPG. Summon and customize hundreds of creatures to fight for you as you battle your way through endless dungeons. Find rare treasure and use it to upgrade your castle, empower your creatures, craft powerful artifacts, learn new spells, and much more.
Forum Thread: Siralim 2 (RPG / Roguelike)
---
Space Rangers: Quest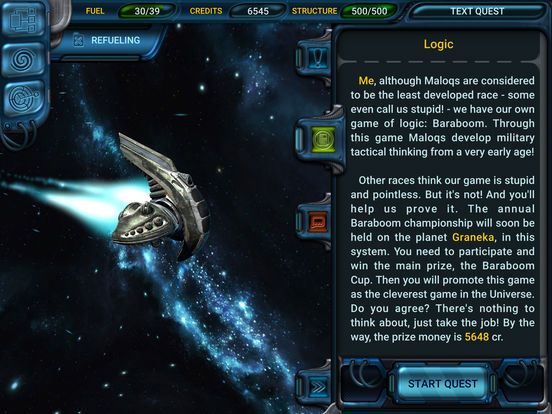 iTunes Description
First game for the franchise on mobile ever! SPACE RANGERS: QUEST is a new text adventure in the world of Space Rangers with a touch of nostalgia. Save the Coalition from the new threat!
Forum Thread: Space Rangers: Quest (By 1C Online Games)
---
StoneBack | Prehistory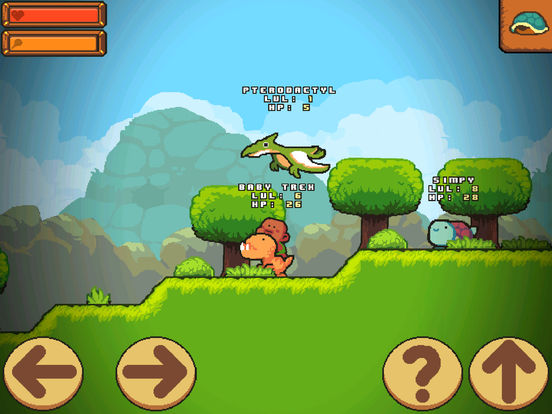 iTunes Description
Immerse yourself in prehistoric world of adventures and dangers!

Survive in this world is not so easy, you need follow these points:
World of StoneBack
The world in StoneBack fully randomly generated, and endless in all directions. You can walk wherever you want, no any borders.
Forum Thread: StoneBack | Prehistory [Paid+Free] (by BUG-Studio)
---
Stony Road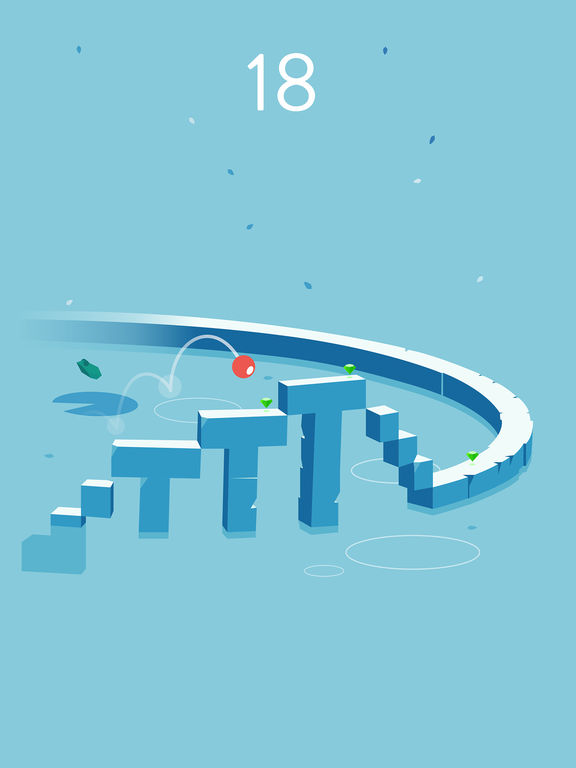 iTunes Description
Tap to jump over the mysterious stones of a lost underwater city.

Be careful! Don't fall into the water and try not to hit any stone block!

Good luck! God bless you and your TAP!
Forum Thread: Stony Road (By Ketchapp)
---
Street Fighter Puzzle Spirits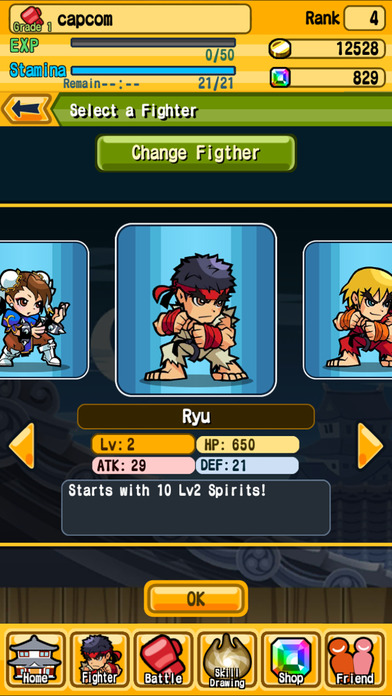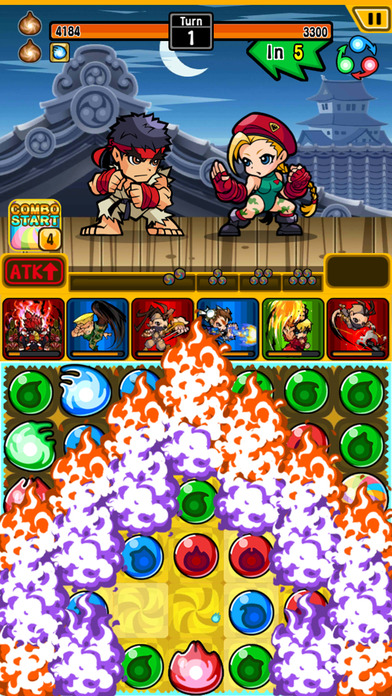 iTunes Description
Street Fighter is back now in a puzzle app!
It's a fun-to-collect, action puzzle game!
"Street Fighter Puzzle Spirits"
Forum Thread: Street Fighter Puzzle Spirits (by CAPCOM)
---
Tiny Bombs Boom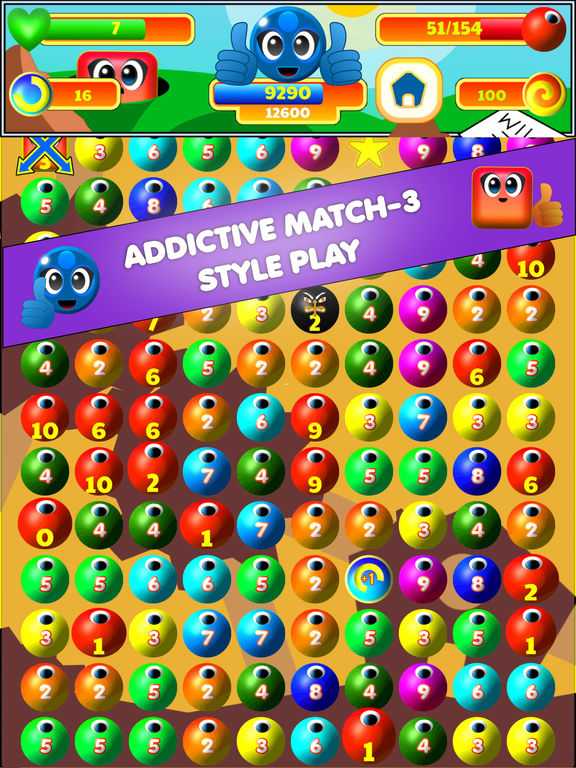 iTunes Description
Stop the elusive bad guys from blowing up the holiday inn hotel by fighting your way from floor to floor defusing puzzle bombs. Fun and challenging match-3 style game with crazy power-ups and hazards in this new puzzle adventure.
Forum Thread: Tiny Bombs Boom (By Mat Hopwood)
---
Tippy Train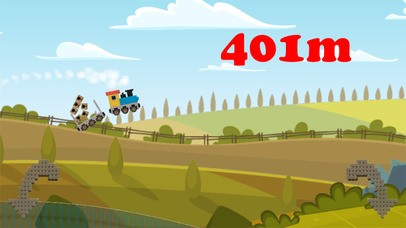 iTunes Description
Drive the runaway train as far as you can!

Lose all the cargo and the train explodes!

Reach the reload stations to reload cargo and extend your run!
Forum Thread: Tippy Train (by The Gamester)