It's another week of new iOS games, and to be honest, I have yet to catch my breath after last week! Between obsessively playing Leap of Fate and the new iPhone version of The Quest HD, I can't really imagine having much free time to now be playing a new Space Marshals game, a new Riptide GP, Dungeon Warfare, Solitairica, and many more awesome new games from this week. Whew! Somehow I will find the inner strength to push through and play games at the expense of spending time with loved ones and possibly even eating, so if you're ready to turn the outside world off too check out the full list of games below and let us know in the comments which games you're grabbing!
---
Accu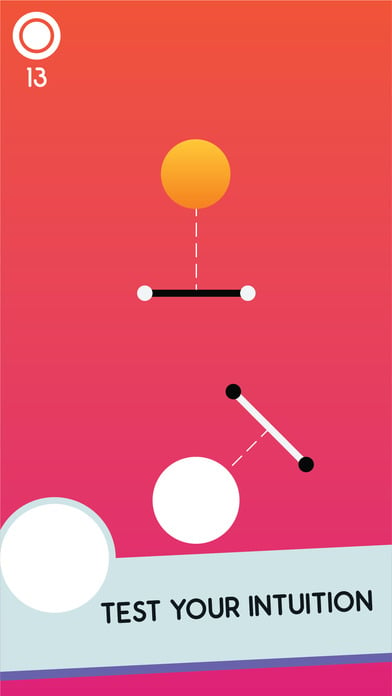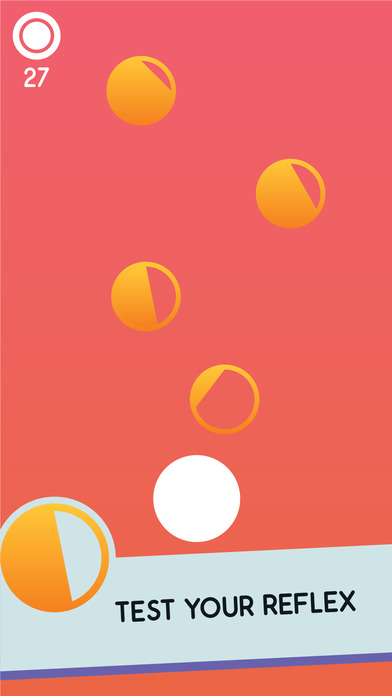 iTunes Description
Accu is a game that will test your accuracy and reflexes.

Accu is a simple arcade 'endless run' enclosed in a beautiful minimalist design. The game is inspired by curling, a game of Olympic Games sports. The gameplay in Accu comes down to simply thrusting the ball so it hits the target and unlocks the next level. Playing Accu will absorb you for long hours.

How to play Accu?
It's simple. Keep your finger on the screen to charge the power of thrust. Your job is to hit your ball to the goal marked at the top of the screen.
Forum Thread: ACCU (by JAKOMA)
---
The Burning Trees of Ormen Mau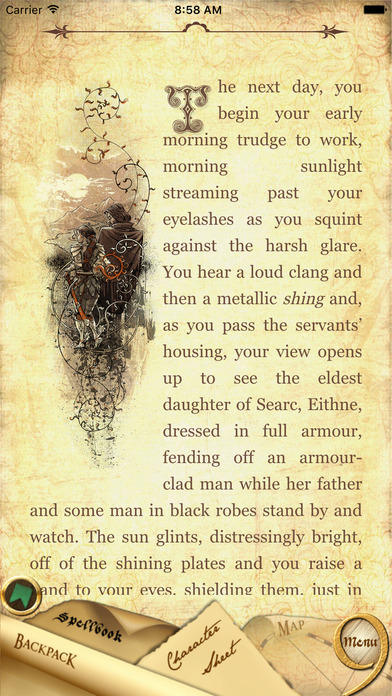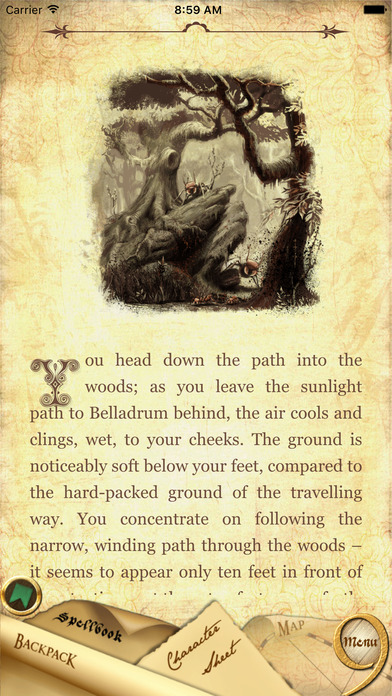 iTunes Description
Narborion Adventures: The Burning Trees of Ormen Mau is a young adult, high fantasy gamebook and a companion to the original Narborion series with some crossover characters. This story-driven RPG has minigames, riddles, and turn-based tactical battles, all bent on immersing you in a detailed, magical world with dozens of possible paths all leading to the dragon, Lig-na-Baughe.
Forum Thread: The Burning Trees of Ormen Mau (By Liber Primus Games)
---
Cartoon999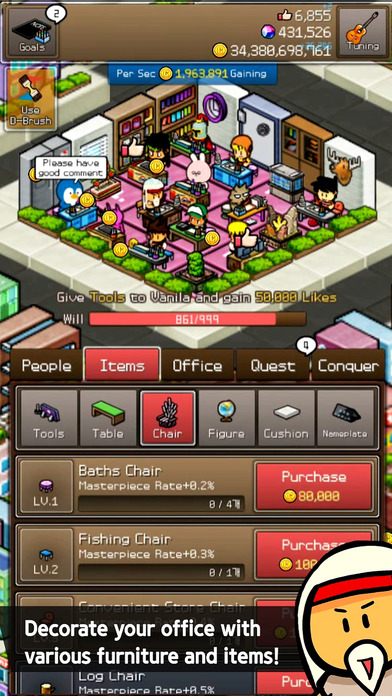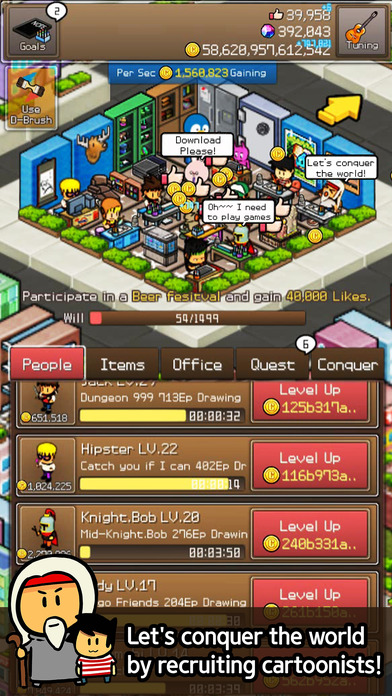 iTunes Description
Mr.Paper, who drew cartoons for only 50 years on a mountain… One day, he came out to the world to show his cartoons, but he only received 10 cents for his work! Full of anger, Mr.Paper decided to take over the world using his cartoons

• Customize your office with cute characters!
• The game with the ultimate ending to in travel space after the global conquest!
• Collaborations with famous games such as Dunogeon999F, The Buff knight, Welcome to Dungeon, Big Bear as well as the characters of the games!
• Various events and achievements that would make you busy and entertained!
• I doubt you have read this far, but if you did, download the game and you will not regret it!
Forum Thread: Cartoon999 (by moontm)
---
Circle Hustle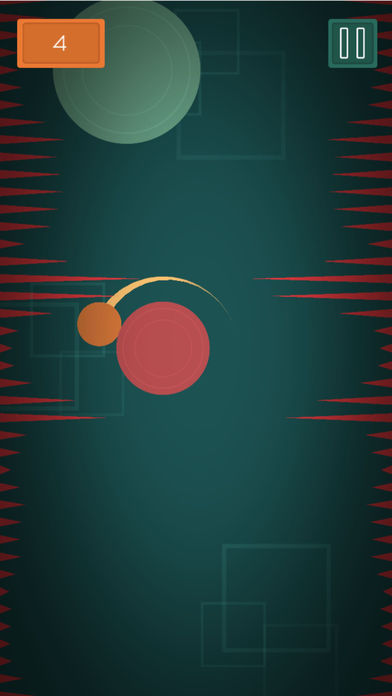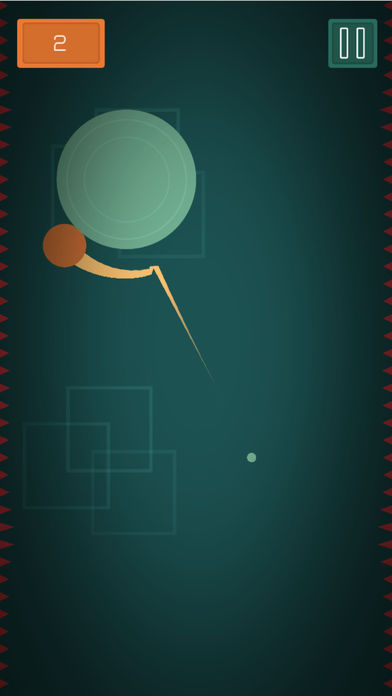 iTunes Description
Circle Hustle is a fast paced action-arcade game. Jump from circle to circle before they shrink and disappear! Concentration and fast reflexes are key to master this fun game!
Forum Thread: Circle Hustle (by Avakai Games)
---
Circle Swipe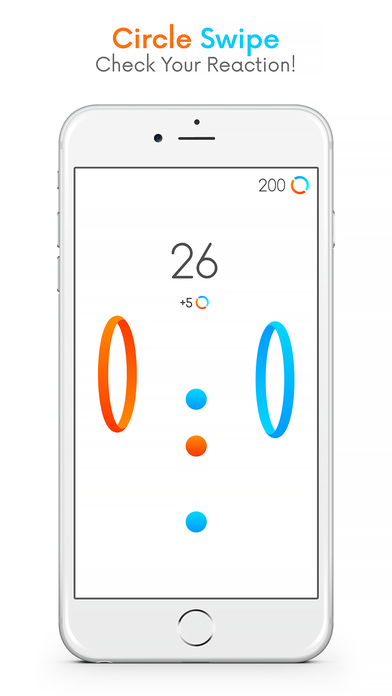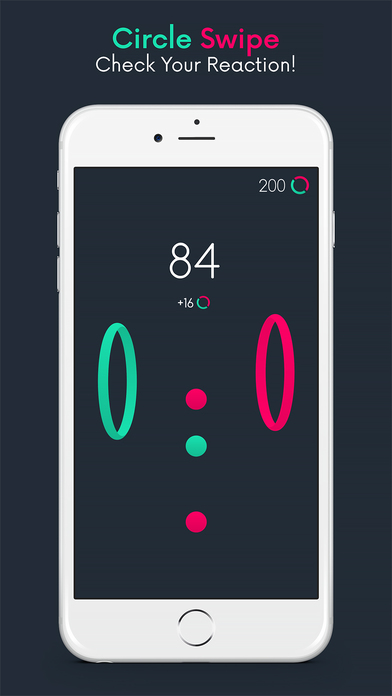 iTunes Description
Circle Swipe – Dynamic time kill with nice graphics and simple controls.
Hurry swipe on the screen to guide the ball in the ring.

The main goal of the game is to score the maximum number of points.
Balls of different colors will appear with increasing speed and your task is to direct them to the appropriate color rings.

Thus, the rate will gradually increase, and the gameplay become harder.
Practise to achieve record results.
Forum Thread: Circle Swipe – Check Your Reaction (by Sergey Basko)
---
Color Snake!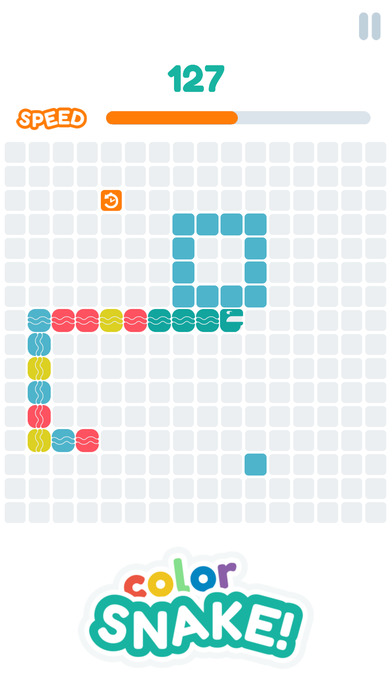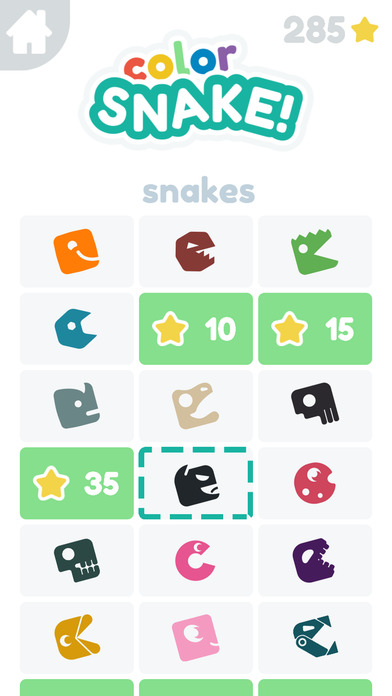 iTunes Description
Feeling nostalgic? Then Color Snake is just what you need – a game with an old school feel and new mechanics, packed in with slick minimalistic graphics.

Eat blocks using your snake, match blocks of the same colors, unlock snakes and bonuses, eat blocks again and then eat even more blocks. Because you get points for eating blocks, and who doesn't like scoring points? And remember – bonuses are your friends and blocks hate bonuses, because they help you get even more points. Also, snakes love to eat stars.

Almost forgot to tell you! If you don't match blocks, the snake will go crazy, believe me! So make sure you match a lot of blocks.
Forum Thread: Color Snake! (By Pixel Pepper Games Sp. z o.o.)
---
Con Man: The Game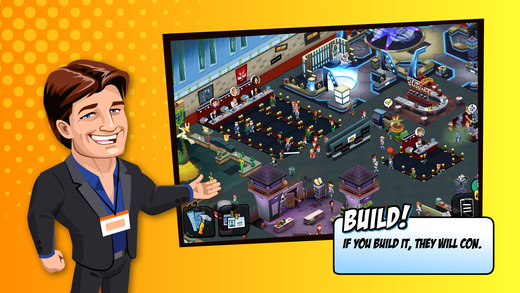 iTunes Description
"So you wanna be a comic book convention manager?" asked hardly anyone ever. Well, now's your chance! Enlist Alan Tudyk, Nathan Fillion and the cast of Con Man to help you create the biggest, brightest and bestest con ever: Shock-A-Con! All your favorite management tasks are there: Unclogging toilets! Emptying garbage cans! Even covering up naked grannies!

Based on the hit show Con Man – now airing on Comic Con HQ – the game brings together the cast and characters of season 1 in a convention that YOU run! They will help you with everything, be it placing VIP booths, attracting cosplayers, hiring staff, or defeating marauding aliens straight out of the second greatest cancelled-too-soon sci-fi show Spectrum in a fight to the death (or till someone vanishes in a puff of smoke).
Forum Thread: Con Man: The Game (by Monkey Strength Productions LLC)
---
Dead in the Box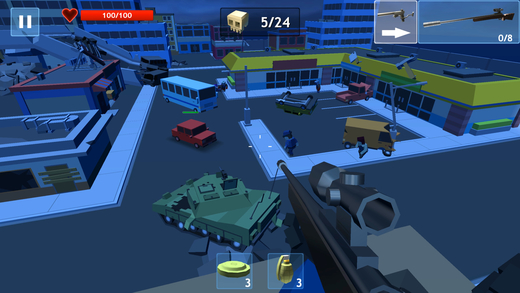 iTunes Description
The war against the dead has begun. Dead in the Box is a pivotal military operation to secure a zombie-infested city. You are a member of an elite military team that will blast through the dead until the zombies are annihilated, and the city is secure. You will carry out missions to defend assets, gather supplies, provide sniper support and above all, hunt and kill the zombies.

In this thrilling zombie shooter, you are armed with guns and melee weapons, tech, and armor, to help you survive the hordes of dead swarming this city. To become the ultimate zombie destroyer, you will need all of your tactical training and military skills to fight the dead in 7 unique environments.

Customize your equipment and weapons to play any style you want. Hunt the dead as a heavy machine gunner, a stealth zombie sniper, a super fast ninja, a machete zombie hunter, an axe murderer, a samurai zombie fighter, and more.
Forum Thread: Dead in the Box (by Killer Bean Studios)
---
Defend Your Turf
iTunes Description
In a small town somewhere on earth, a bunch of guys dressed in blue hate another bunch of guys dressed in red. Use your brain as well as your fingers to guide red to absolute victory. You'll need skill, you'll need cunning. You'll need to drop cars on people's heads.

Defend Your Turf is a genre-bending game – part beat 'em up, part real-time strategy and created specifically for touch screen devices.
Forum Thread: Defend Your Turf (by Stephen Folkes)
---
Dragonlings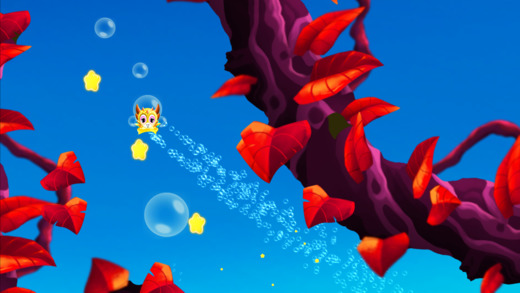 iTunes Description
Enter a magical world of leaping, jumping and super powered baby dragons! Deep in the mystic realms the mischievous Dragonlings are on the loose. You'll find them bounding through the tree tops, scrabbling up through Gold Rock and finally reaching the majestic heights of Lava Mountain.

You must guide your baby dragons up through 3 Enchanting Worlds where you'll bounce off springs, ride platforms, launch power ups and find the secret portals where surprises are always guaranteed.

Intent on their search for the stolen magical eggs, you'll avoid flowers that spit venom, rock cutting saws, bouncing bombs and weird poisonous puff mushrooms. Be quick to jump, bounce and leap past collapsing rock columns and exploding lava!

Will you survive and complete the Dragonlings Quest?
Forum Thread: Dragonlings (by RisingHigh Studio)
---
Dungeon Warfare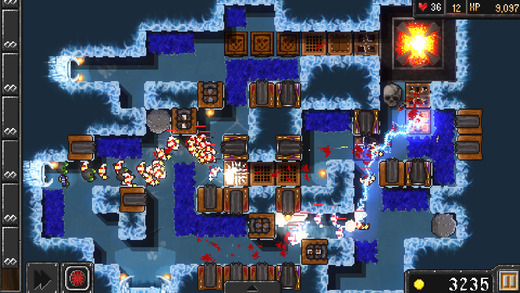 iTunes Description
Dungeon Warfare is a challenging tower defense game where you become a dungeon lord to defend your dungeon against greedy adventurers.
As you successfully purify your dungeons throughout the world from the pesky invaders, you will gain access to more powerful traps and devious utilities.

Gain experience from killing the invaders to permanently upgrade your traps.
Forum Thread: Dungeon Warfare (by Valsar)
---
Endless Rush – A Sunborn Rising Game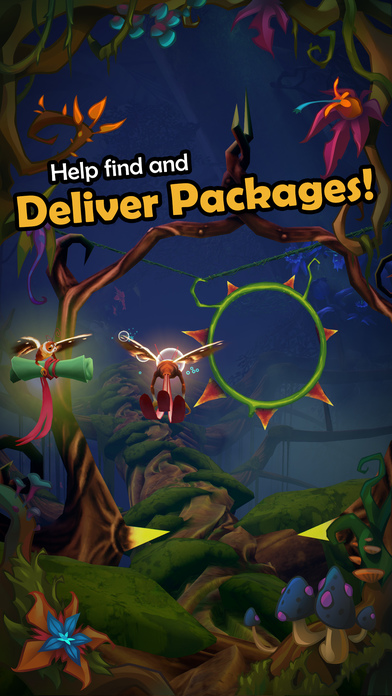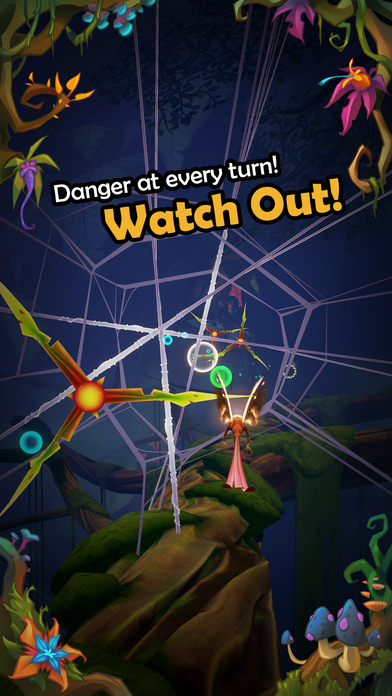 iTunes Description
Zoom through the trees as an adorable, furry, six-winged dynamo in ENDLESS RUSH!

Fly through the endless forest of Cerulean collecting nectar and boosts to compete for the fastest Rush in the canopy! Can you collect more, and go farther and faster than your friends!?

Avoid dangerous botanical obstacles!
Gather all the Nectar!
Forum Thread: Endless Rush – A Sunborn Rising Game (By Neoglyphic Entertainment)
---
FRAK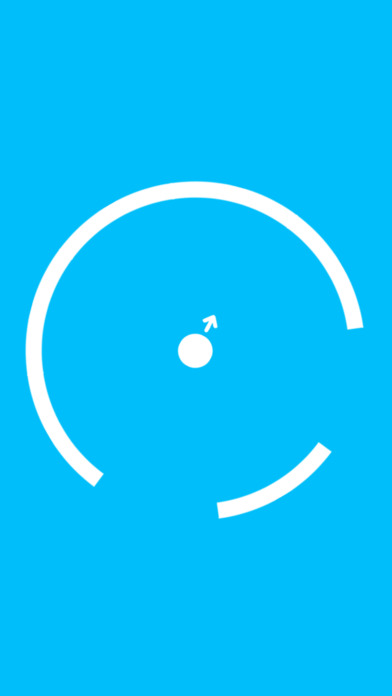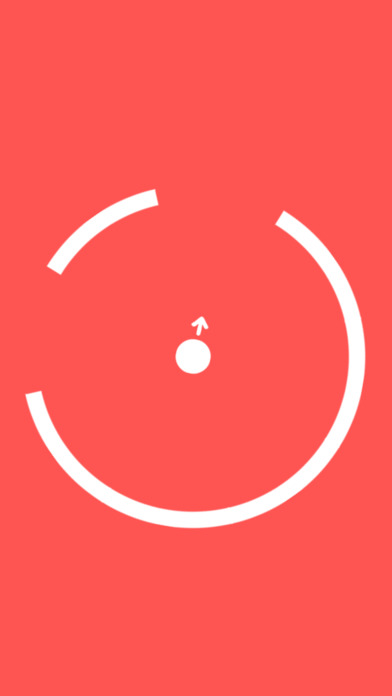 iTunes Description
FRAK

"Addictive"…"Frustratingly Simple"…"Just one more go"

Challenge yourself or a friend to a game of FRAK and see who has the fastest reactions.

Play for FREE Now!
Forum Thread: FRAK (by M9 Packaging)
---
George of the Jungle Owie Owie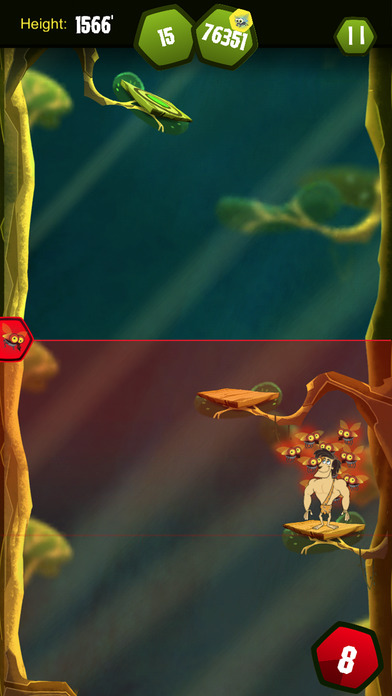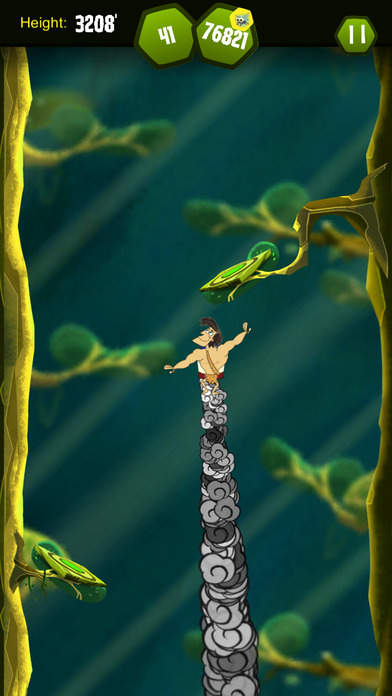 iTunes Description
George of the Jungle is back and he needs your help! Owie Owie fever has turned once friendly and collectible light bugs into a bloodthirsty army. Climb as high as you can, making sure that you watch out for that tree (and that rock, and those thorns, and that bat). How high can you get?
Forum Thread: George of the Jungle Owie Owie (By Moonray Studios)
---
The Invade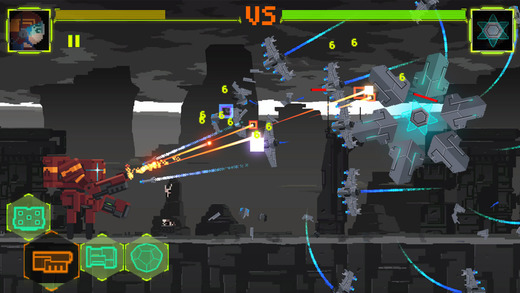 iTunes Description
The human's mache was invading other civilization to rob the Magic-Cube.
Are you ready to jion the war?
Let's break the mache of alien off!
Forum Thread: The Invade (by Minjie Zou)
---
Kubo: A Samurai Quest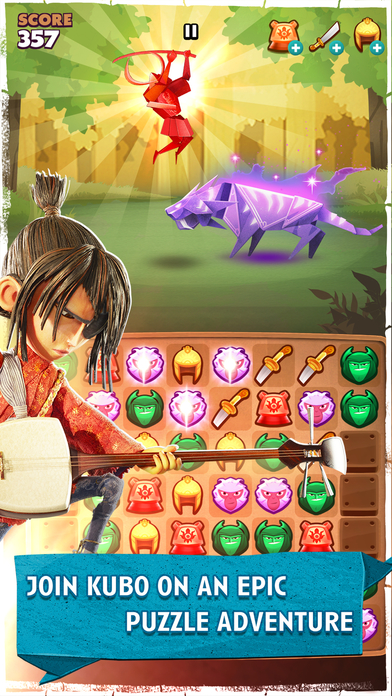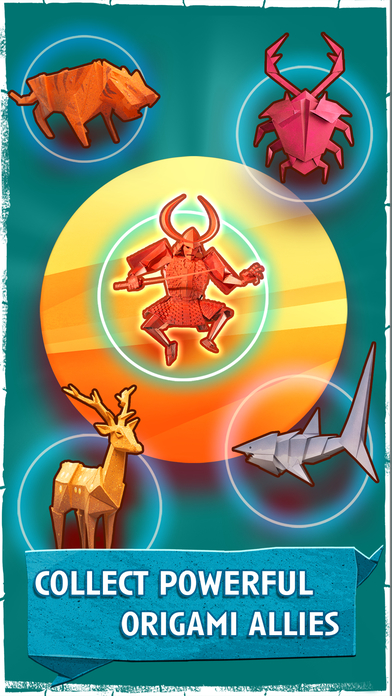 iTunes Description
If you must blink, DO IT NOW! Travel deeper into the stunning world of Kubo and the Two Strings as you embark on a quest filled with MAGICAL BATTLES, FIERCE WARRIORS and FEROCIOUS MONSTERS.

Experience an all-new story as you master your puzzle-solving skills in this epic adventure, created in collaboration with LAIKA, the world-class filmmaking team behind Coraline and The Boxtrolls! Help Kubo as he uses his extraordinary samurai abilities, including his musical shamisen, to bring origami animals to life and unlock powers beyond imagination.
Forum Thread: Kubo: A Samurai Quest (By Fifth Journey Limited)
---
Lost Maze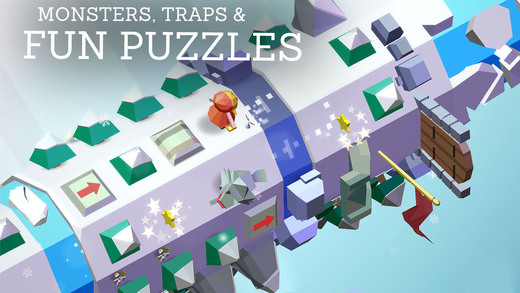 iTunes Description
A girl named Misty lived in the maze, but the darkness from deep inside the maze has swallowed all the happiness of memory. The girl is forced to take on an adventure that nothing is sure, only you can lead her the way home! It's easy to get lost in the maze. Navigate the little girl through a series of challenging puzzles and bring back her home.

– 4 chapters and 60 challenging levels in total to explore
– Collect treasures to unlock different fun characters
– Always plan your ways ahead, so you can solve the puzzle as a whole picture
– Simple drag controls that are easy to use
– Collect lost items to bring back the home
Forum Thread: LOST MAZE (by Lemon Jam Studio)
---
Man Buns: International Male Model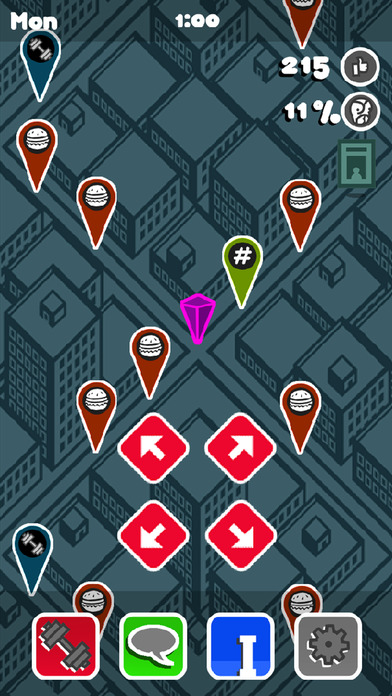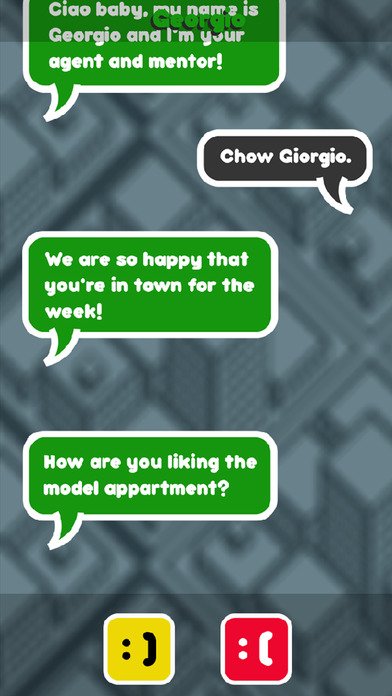 iTunes Description
The true story of late night parties, questionable health choices, and the pursuit of fame at any cost! This is the life of an International Male Model. Survive 5 days as a Male Model with the story told through his most important tool…his cellphone of course!

Features:
– Your decisions shape your career.
– Hit the gym to get that rock-hard physique.
– Master social media and get as many likes as possible.
– Hone your skill of the "perfect selfie".
– Long hair, don't care.
Forum Thread: Man Buns: International Male Model (by Highcastle Studios)
---
MLB 9 Innings Manager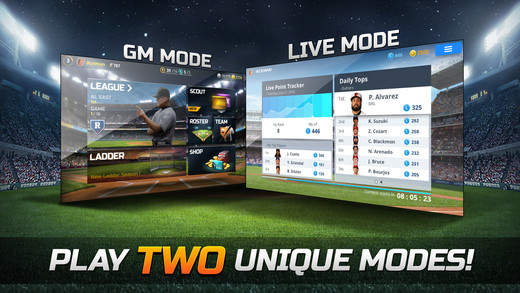 iTunes Description
COLLECT MLB PLAYER CARDS
Collect all of your favorite MLB players. Open packs early and often so you always have the hottest players in your active roster.

MAKE THE RIGHT MOVES
In LIVE Mode, your players' performance is based off their real life stats. Just like in fantasy baseball, you're tasked with starting the team that will yield the most points on any given day.

DEVELOP A WINNING TEAM
Draft, trade, and scour the free agent market in GM (General Manager) Mode, where you'll be at the helm of an MLB franchise. With the freedom to develop your team's playstyle and identity, you're the one calling the shots.
Forum Thread: MLB 9 Innings Manager (by Com2uS Corp.)
---
Nightgate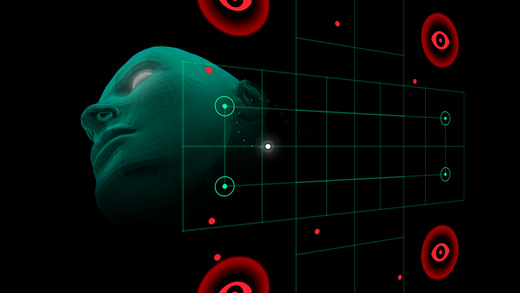 iTunes Description
In the year 2398, after a great war, a network of intelligent computers known as Nightgate, is the last remaining life form on Earth. Make your way through 50 handcrafted levels. Avoid enemies and dodge bullets as you interact with a digital world and explore what lies beyond the futuristic landscapes of Nightgate.

Features:
• Over 40 minutes of original soundtrack
• Universal app for iPhone, iPad and Apple TV
• Minimalist design featuring vibrant colors and complex geometries
• In-game camera to capture beautiful screenshots
• Sync your progress using iCloud
• Fully localized for English, Spanish, French, Japanese, Chinese, German, Italian, Korean, Portuguese and Russian
• No ads, no in-app purchases
Forum Thread: Nightgate (By Semidome Inc.)
---
Panzer Waltz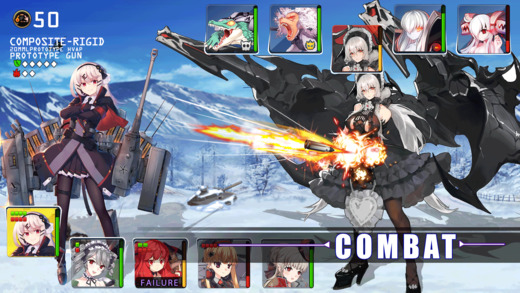 iTunes Description
Set in a world at war with experimentation gone awry, humanity must fight against what they had created! Discover the story behind the madness as you set off to defend your fellow compatriots. Their future is in your hands! Join Zoe and friends as you discover the reasons behind the appearance of mysterious antagonists and set the world right! Otaku's way to understand WWII.

If you enjoy watching anime movies on Crunchyroll, you will find this game fascinating. It is an anime world of tanks. This is the first anime mobile games featuring top Japanese CVs, i.e. Aya Hirano, Sumire Uesaka and etc. All figures are designed base on real historical tanks in WWII.

Finally an anime game that is entertaining. Best anime game rated by thousands of users!
Internet required
Forum Thread: Panzer Waltz – Best WW2 anime game (by Zheng Ma)
---
Photobomb Hero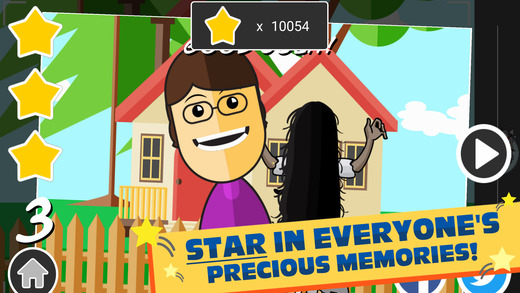 iTunes Description
Don't you hate it when you load up Instagram or Snapchat and see that your photos has been invaded by a unsuspecting Photobomber? Then now it's time for some payback! Victimize people with your photobomb prowess! Make sure to time it just right and pounce at the very right moment! You're what every city doesn't need: a Photobomb Hero!
Forum Thread: Photobomb Hero (by Popsicle Games)
---
Pixel Dodgers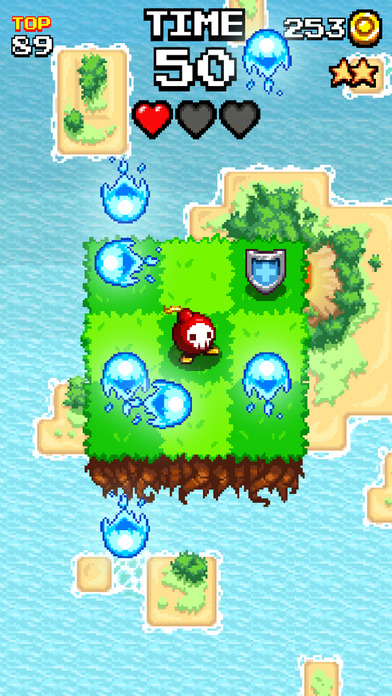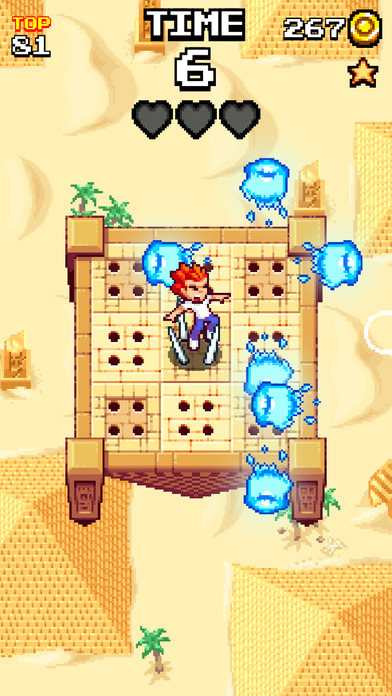 iTunes Description
Have a blast with Pixel Dodgers, an addictive retro 8-bit action game!

Act fast to dodge as many pixel blasts as you can before being blown to smithereens! Choose from a quirky cast of Pixel Dodgers characters, each with their own unique skills, as you dodge your way through beautifully illustrated 8-bit worlds. The retro visuals and delightfully difficult 2D gameplay are guaranteed to a give you a serious case of nostalgia – just tap to start!
Forum Thread: Pixel Dodgers (By Big Blue Bubble)
---
Popbrick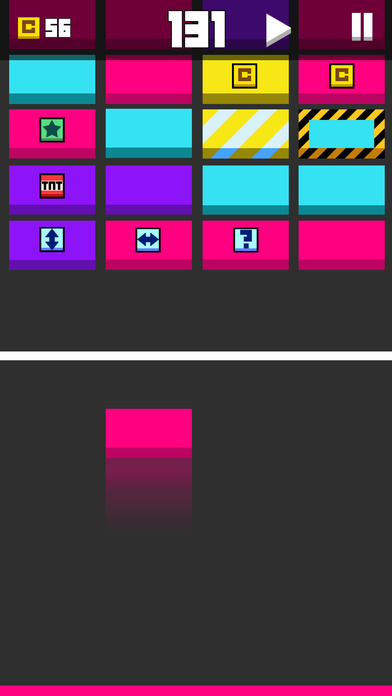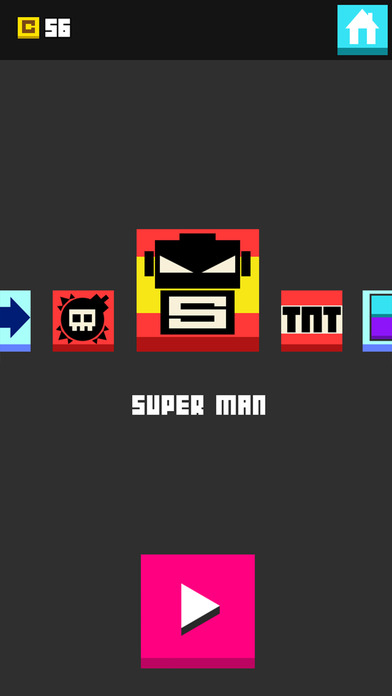 iTunes Description
Popbrick is an addictive one touch action & puzzle game!

Tap to lanuch the color shoot, if the color match, bricks in same row will be crushed! Go too slow or color not match, bricks will crush you!
Speed and color test your reactions and judgement, find the special brick, it can help you out of the dangerous situation!
Combo give you the power-up, swipe the screen could trigger power-up to crush bricks!

Don't forget to collect coins to unlock new power-up!
Forum Thread: Popbrick (by Tongzou Nee)
---
Puzzle Monster Quest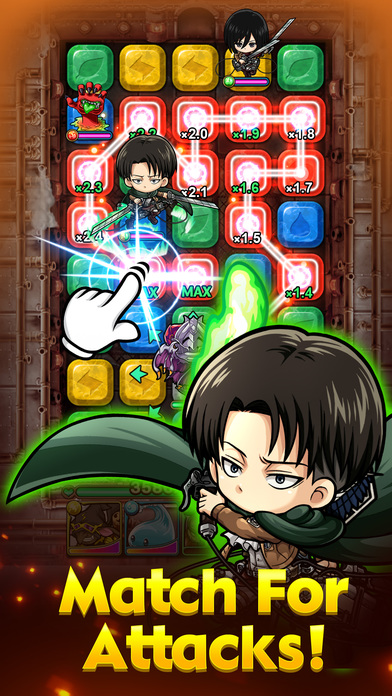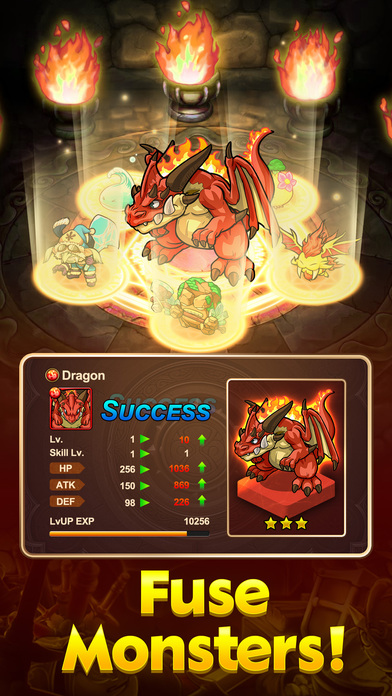 iTunes Description
Warning! Warning! The monsters are destroying the village! Your bravery is required at once, hurry and protect the locals. Your trusted fur ball companion Izzy is waiting to get you up to speed!

On your journey Swipe, Match, and unleash Powerful Attacks! Become addicted as you guide your hero though treacherous dungeons, be wary of enemy monsters whom you can catch and add your team's party!
Forum Thread: Puzzle Monster Quest: Attack on Titan (By Kick9)
---
Raccoon Pizza Rush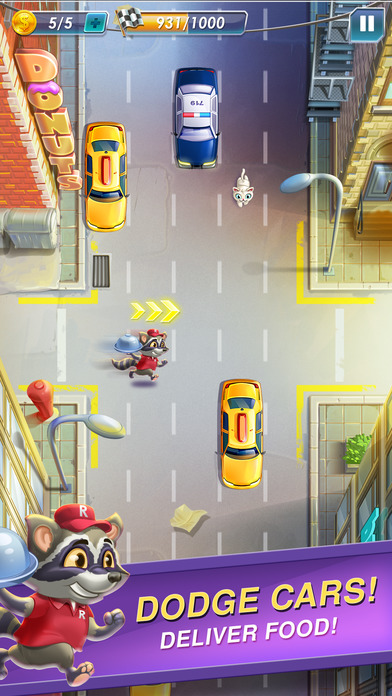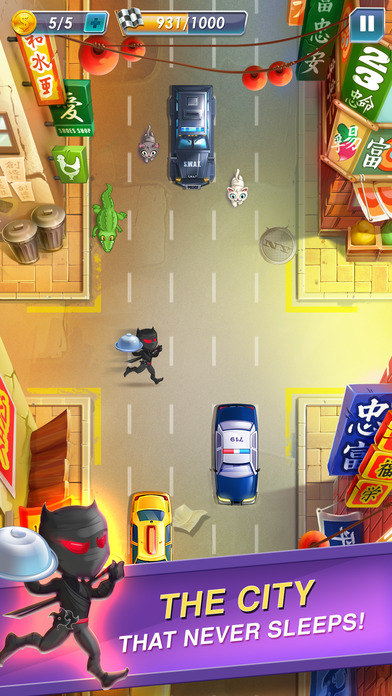 iTunes Description
Rocky has a business proposition for you! Help him start a New York City food delivery service in this fast paced action game. Food on demand is a big business in the city that never sleeps! You'll begin by delivering pizza, but new friends will help Rocky expand by bringing their favorite treats like ice cream and sushi. Deliver pizza, grow your business, and take the Big Apple by storm.

Enjoy one tap input in this simple side scrolling runner. Hold down to stop Rocky from getting crushed by traffic. He just wants to keep running, but you've got to get him to his destination with both him and the pizza intact.
Forum Thread: Raccoon Pizza Rush (by Kongregate)
---
Ricoshot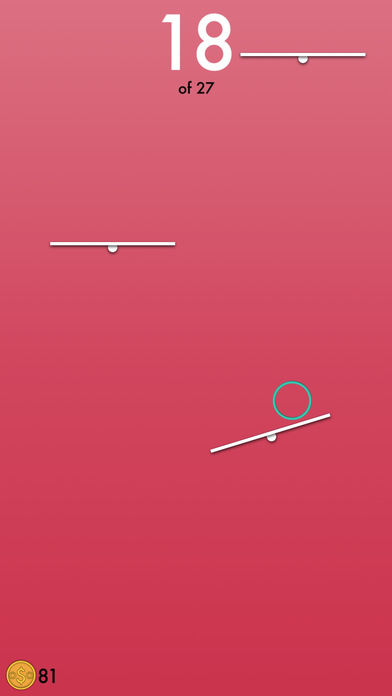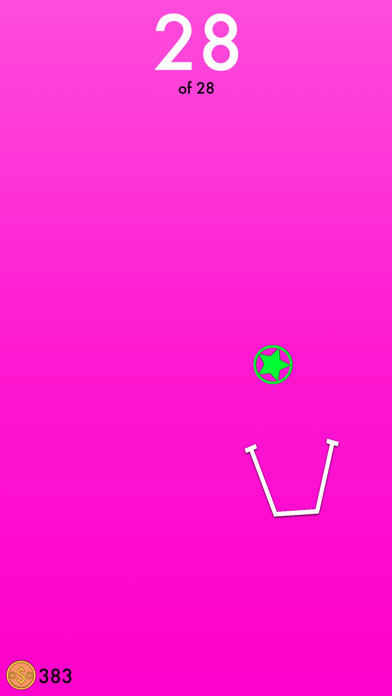 iTunes Description
Ricochet your way up into the cup and get some shopping done at Ball-Mart.
Work your way up from a novice white-ball to a master black-ball!
Earn tokens to get new balls for your ball pit.

Features:

Tilt controls – carefully tilt your paddles to the correct angle and keep your ball bouncing upwards.
Ball-Mart – shop for new balls, ranging from inexpensive bottom-shelf to top-shelf luxury balls.
Earn achievements for reaching new heights.
A minimalist design makes it easy to navigate and play.
Forum Thread: Ricoshot (by BIANGLE)
---
Riptide GP: Renegade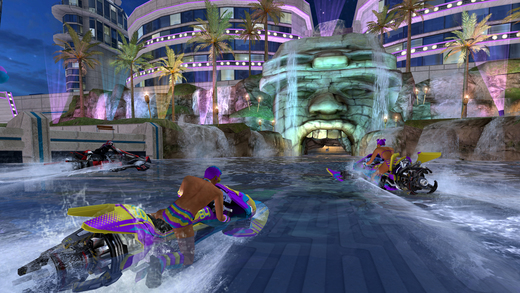 iTunes Description
Experience the future of illicit hydrojet racing, where armored riders kick out death-defying stunts over massive waterfalls, dodge cops through public waterways, and boost at breakneck speeds across surging waves.

You are a hydrojet rider, framed and cast out from the Riptide GP league, forced to race illegally through city waterways, flooded ruins, and churning factory machinery in an effort to reclaim your reputation and your title. Play through the single player career to unlock new vehicles, playable characters, and customization features as you take down bosses and build your crew.

Then, take your skills online for the ultimate test as you battle opponents around the world in 8-player online matches. Challenge your friends for leaderboard supremacy in the ghost-racing challenge mode. Featuring thrill-ride race tracks packed with shortcuts, secrets, and interactive obstacles, Riptide GP: Renegade is the action-arcade water racer for a new generation.
Forum Thread: Riptide GP: Renegade (by Vector Unit)
---
Rogue Jet Fighter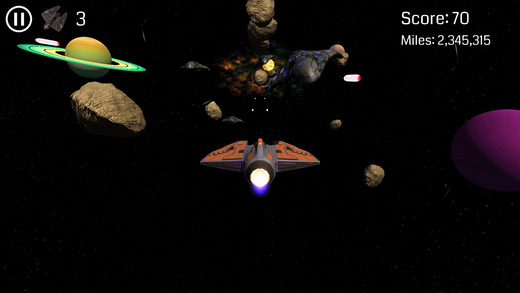 iTunes Description
Rogue Jet Fighter is the most thrilling and exciting space shooting game out there. You are on a Rogue Mission to steal the secret and key information of the alien's invasion plan. Now that you have accomplish it, you are on the run and the aliens are trying to stop you by all possible means. Run away in your jet fighter ship; you have to escape the alien's attacks, dodge the asteroids, destroy as many asteroids and alien space ships as you can, and reach the Jump Gate portal to get transported back to the Earth.

This amazing star fighting game has very exciting game play, amazing space environments with great sounds, and a great user interface to let the fighters have wonderful experience. You can select the space scene, and your spaceship from several options. The controls are super handy and easy to use (motion sensors or swiping on the screen) to navigate your jet fighter space ship.

So what are you waiting for? Hit the install button and start playing this awesome space shooting / alien escaping game.
Forum Thread: Rogue Jet Fighter (By Fierro Studios)
---
Rolling Rapids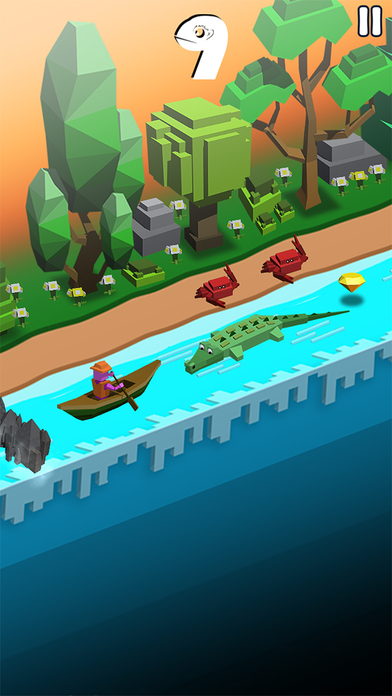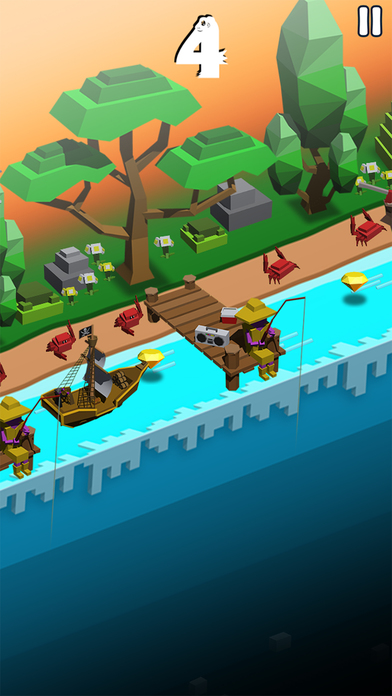 iTunes Description
Are you ready for a ride down the Rolling Rapids? Jump, roll & splash your way around crocs, docks, snakes & rocks in this endless adventure! Collect golden rubies along your way to unlock incredibly fun characters, like the Surfer Dude, Rescue Raft, Pirate Ship, Big Blue Whale, Sailboat, Cruise Ship & more!

Features:
– Fun, blocky & polished cartoon graphics
– Smooth jump & roll-under-water controls
– Incredible characters and awesome animal obstacles!
– Addicting, challenging and fast paced gameplay!
Forum Thread: Rolling Rapids (by AppVant Garde)
---
Sacred Legends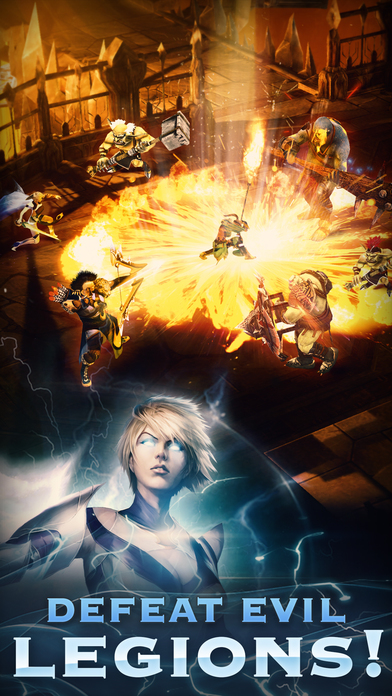 iTunes Description
# # # ALL THAT IS SACRED BECOMES LEGEND # # #
When the Gates of Hell are opening, true heroes must rise to save Ancaria! Fight gruesome monsters, collect epic loot, forge magic items and become a powerful hero in Sacred Legends, the brand-new mobile multiplayer game based on the popular fantasy RPG!

# # # FIGHT ALONGSIDE FRIENDS & RULE SUPREME IN PVP # # #
Free the ill-fated realm of Ancaria from the tight grip of demonic oppressors. Team up with your fellow players to form hard-hitting parties. Benefit from your companions' progress and experience as you face monsters, necromancers and other henchmen in normal, veteran and elite campaigns. Or stand your ground in the PvP arena to make your name known throughout the kingdom.
Forum Thread: Sacred Legends (by FISHLABS)
---
Shadow Quest RPG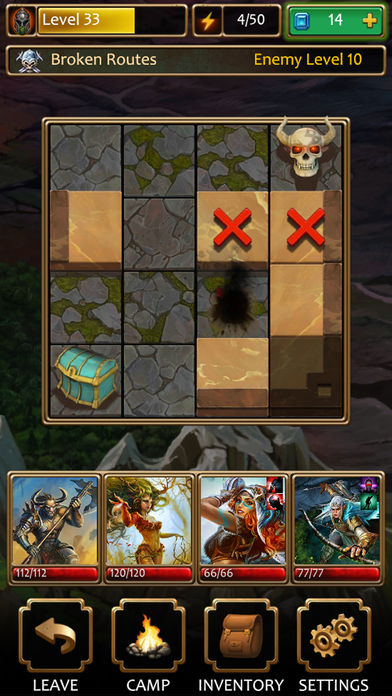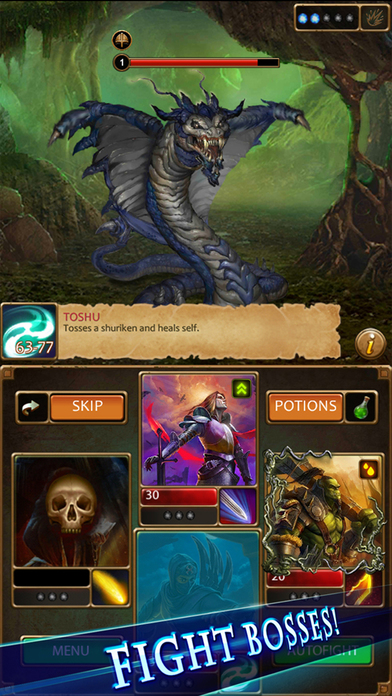 iTunes Description
THINK DEEP. MASTER YOUR APPROACH.

Rethink the way you see positioning in mobile RPGs. Take full control of the battlefield.

Gameplay: Strategic turn-based combat that puts 4 heroes against challenging monsters. Collect and discover their personalities, level-up and equip them with the best gear and face the Shadow Bosses – the pinnacle point of the game.

Imagine a fantasy world with unique characters and add Minesweeper quest exploration – that's what Shadow Quest is. It blends the classic RPG formula with modern day battle mechanics and systems.
Forum Thread: Shadow Quest RPG (By Magicindie)
---
Sky Up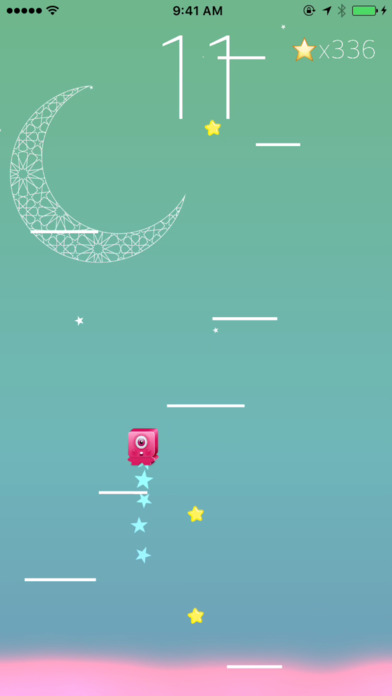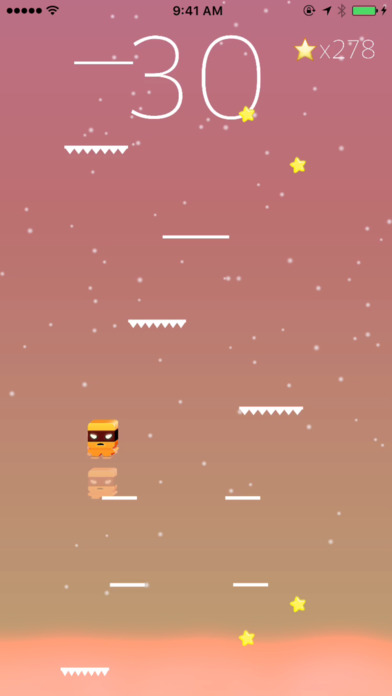 iTunes Description
Join Tiki the monster's adventure and help him escape the rising tide of lava

_ Tap to jump and land on any platform
_ Avoid spiky and slippery platforms
_ Collect 100 stars or more for extra lives
_ Don't fall into the lava

Enjoy !
Forum Thread: Sky Up (by Binh Huynh)
---
Solitairica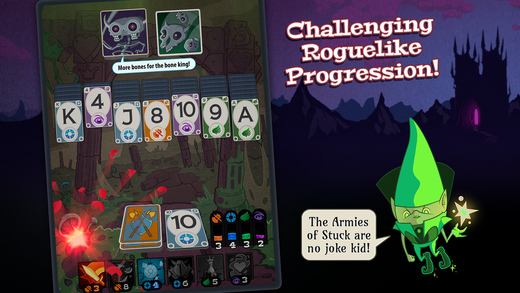 iTunes Description
Solitairica takes RPG combat and challenging rogue-like progression to a fresh new place—the world of solitaire! Gather your weapons and prepare to battle the armies of Stuck. In the land of Myriodd, all of the hearts have been stolen by the horrible Emperor Stuck, and you are the latest warrior brave enough to try to return them, saving the world from total heartless destruction!

With the guidance of the great Kismet who will teach you the power of solitaire and the four great energies—attack, defense, agility and willpower—to battle your enemies… you could finally be the one to save the realm. Each player's journey will be a unique challenge, with a horde of ever-changing enemies and a wide variety of items and spells to explore. Battle your enemies with brute force, or cleverly constructed builds with devastating combos, and defeat the Armies of Stuck!
Forum Thread: Solitairica (by Righteous Hammer Games Inc.)
---
Space Marshals 2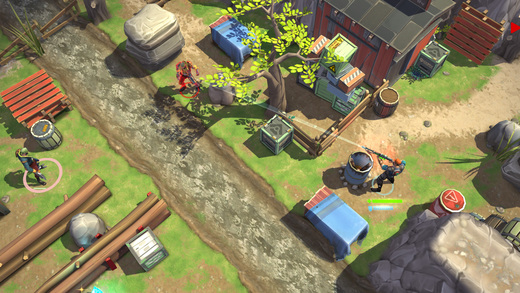 iTunes Description
The sci-fi wild west adventure in outer space continues with Space Marshals 2. This tactical top-down shooter puts you in the shoes of specialist Burton in his struggle against the criminal elements of the galaxy.

This isn't your ordinary dual-stick shooter. The emphasis is on tactical combat and stealth, rather than just spraying bullets, and there's a story!
Forum Thread: Space Marshals 2 (by Pixelbite)
---
Spectrum 6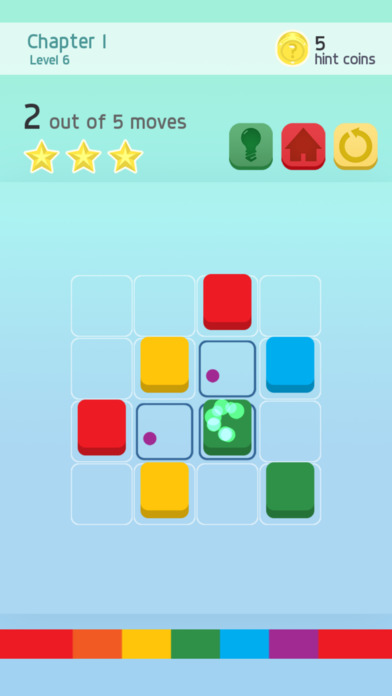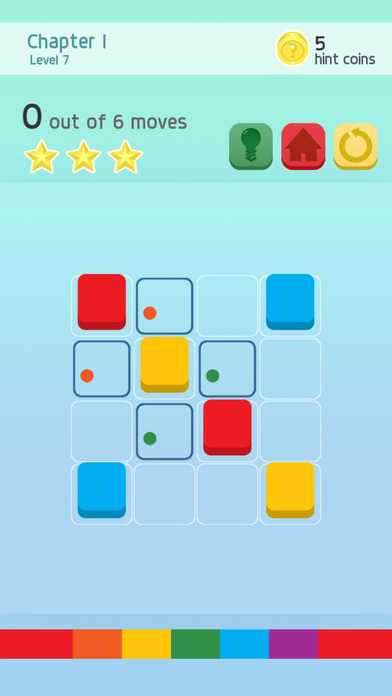 iTunes Description
Mixing colors and assigning it to a certain place made the Spectrum6 a challenging yet fun experience.

From combining 2 primary colors such as Red, Yellow and Blue, you can create any secondary colors like Orange, Green or Violet. A neutral color Black can also be created by combining all the primary colors.
Forum Thread: Spectrum 6 (By Marc Joel Jamero)
---
Super Atomic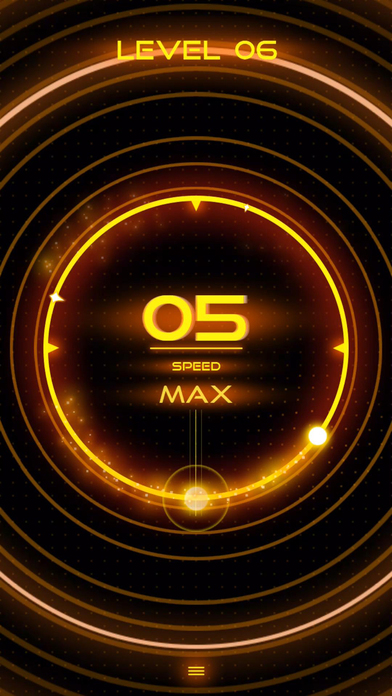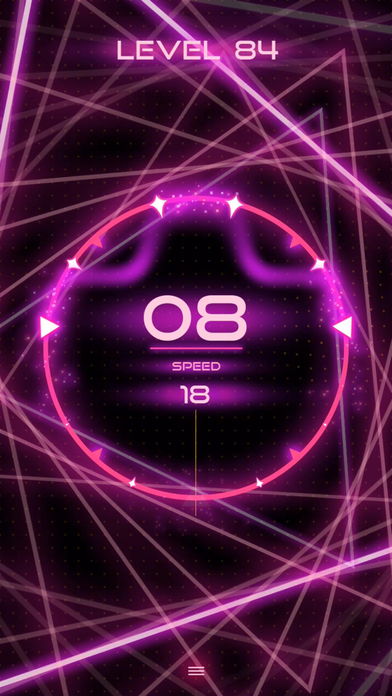 iTunes Description
Super Atomic is pure, minimal game about a incredible test of patience & reaction!

All who have attempted Impossible Games will know the pleasurably painful twitching you are about to endure but with added vertigo.

Each exciting tap requires quick reflexes and super fast decisions. Super Atomic is also fulfilled with Neon & Dubstep.

Warning: Speed Limit will be raised after each level!!!
Forum Thread: Super Atomic (by Pine Entertainment)
---
Take Cover!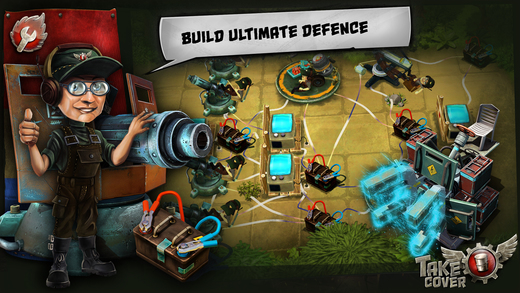 iTunes Description
Welcome to Take Cover Commander! Your first mission: Download this game! Your second mission: Set up your base, gather a bunch of wacky soldiers and challenge the evil Corporation goons in the ever changing jungle environment and beyond.

By the independent developers of Angry Birds Go!, Take Cover will bring you into a military universe where your troops won't be strong enough by their own, they'll need to take cover in order to win your battles!

Take Cover features a beautiful and cute military cartoon art style, you'll need to create an effective strategy for deploying your troops with the right cover at the right time.
Forum Thread: Take Cover! (By Playdigious)
---
TapSpin
iTunes Description
This should be a walk in the park.
At least that is what you thought before you started to obsessively tap that screen.
Just one more try..
Forum Thread: TapSpin (by Christian Duesgard)
---
Trippy Numes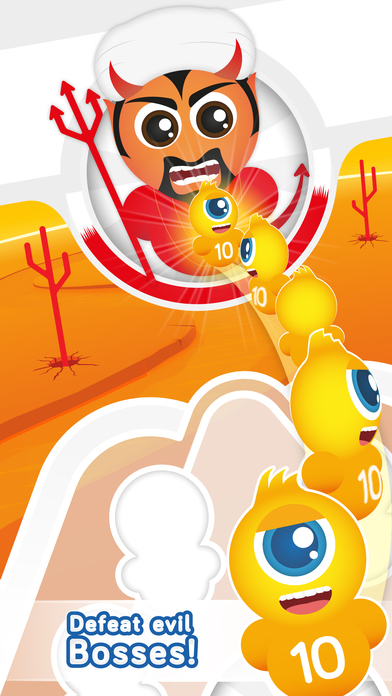 iTunes Description
Get ready for a new kind of match! Join the trip, defeat Very Important Bosses and take selfies of your victories! Match colors and numbers to create powerful combos and win over challenging levels to prove you're the King of the Trips!

SAVE THE NUMES, SAVE THE WORLD
The Numes are little trippy creatures who travel through the space. They have to bring the Great Gem of the Universe back to their planet but the evil forces have kidnaped them with a space thunderbolt! So sad!

Help the adorable Numes find their way home. Fight against the evil forces and take selfies of your victories to show them who's the real boss. Trippastic!
Forum Thread: Trippy Numes (By Gangame)
---
Woody: Endless Summer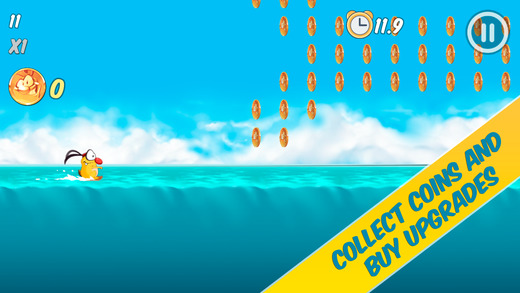 iTunes Description
Join Woody in Woody: Endless Summer, an awesome adventure for becoming the greatest wakeboarder in the world, available for FREE on the AppStore!

In Woody: Endless Summer you will play as Woody: jumping, spinning and diving into the water trying to perform great tricks in order to get the highest scores on this thrilling journey!
Forum Thread: Woody: Endless Summer (By Nokia Institute of Technology)
---