Considering virtually all my free time is spent commuting on the tube, the iOS games I tend to gravitate towards on these train rides are colorful and unique puzzle games such as twofold inc. ($3.99) and Threes! ($5.99). Being able to immerse myself in a puzzle or two between stops is, in my opinion, the epitome of mobile gaming, and while enjoying a more expansive experience such as Monster Hunter Freedom Unite ($14.99) is great at home, nothing beats pick up and play puzzle games on the move. As a result, my interested has definitely been piqued by the upcoming Spectrum 6 from developers Dusky Drones, as merging block placing puzzles with a cool color mixing element seems to be a very interesting and intuitive blend (pun fully intended).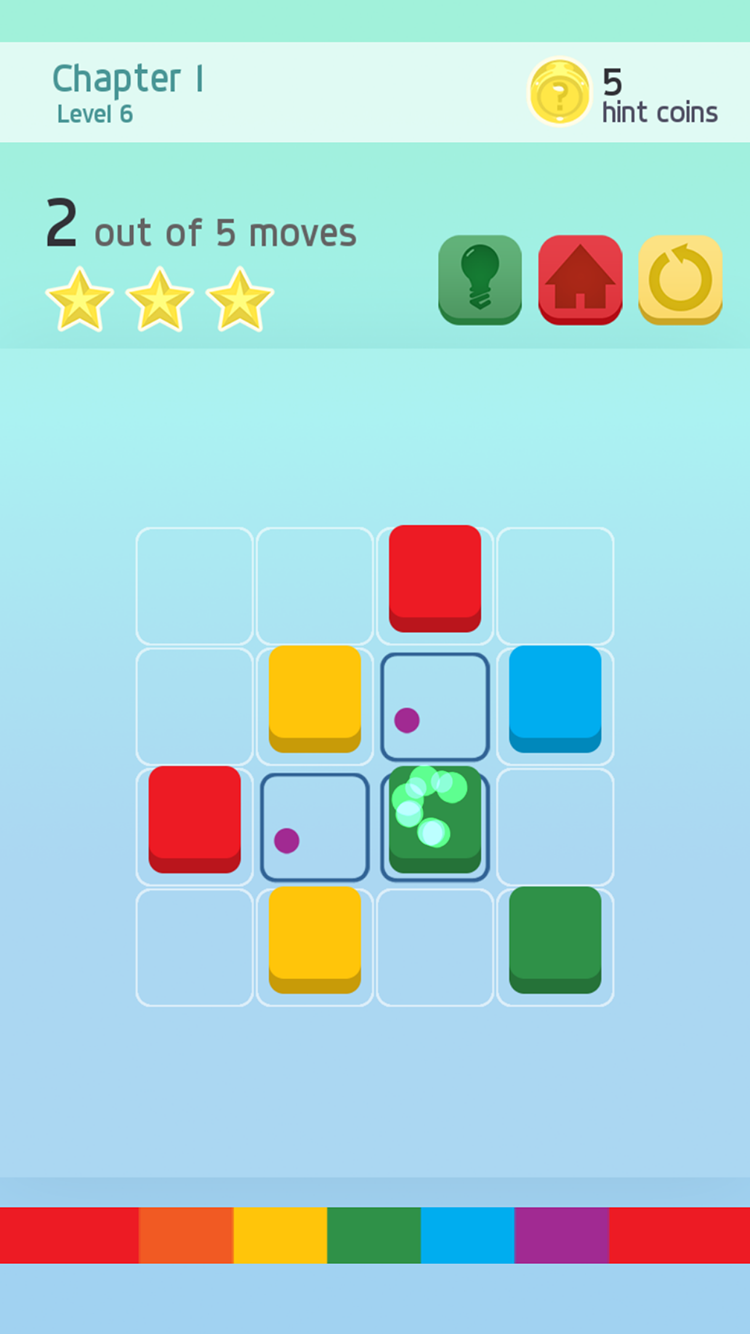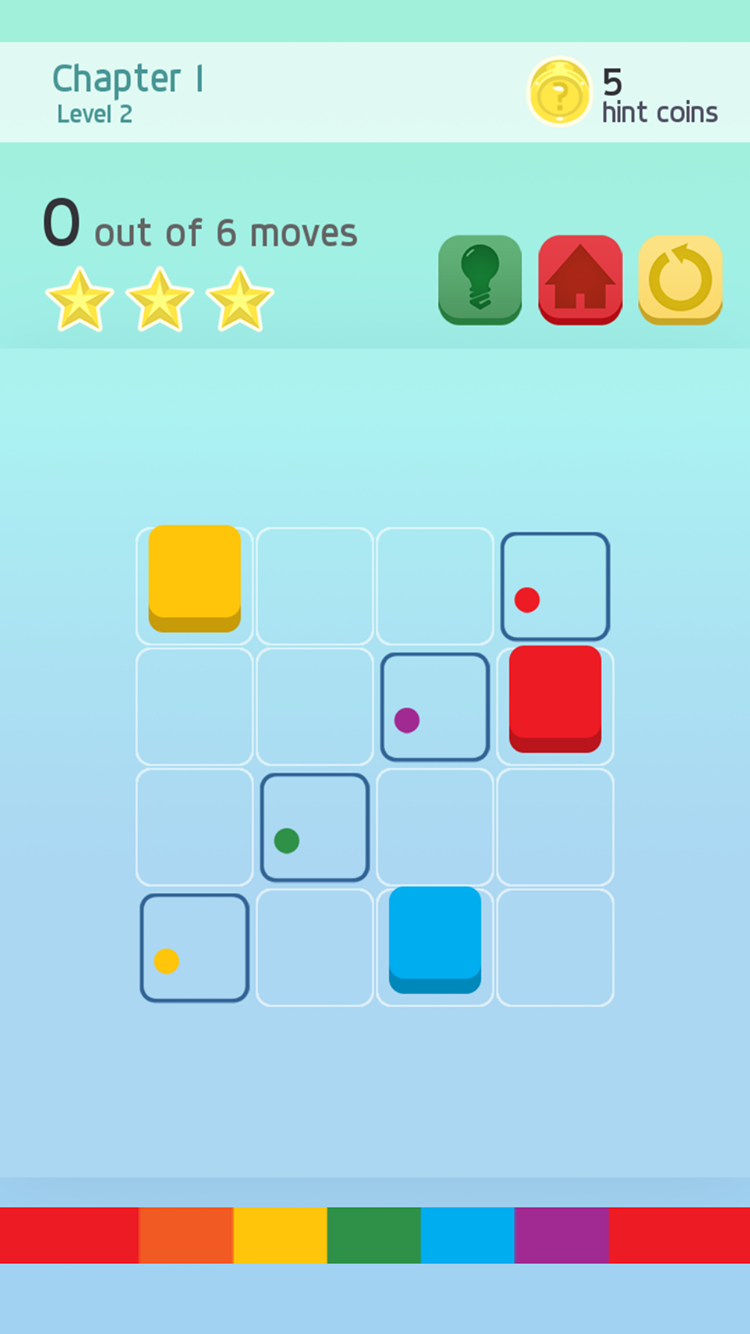 From a glance, Spectrum 6 may not appear to stand out from the abundance of similar puzzle games on the App Store, however the potential depth of the color mixing mechanic seems like it could be a challenging yet rewarding addition to the genre. On Spectrum 6, you start with a 4×4 grid, and some of the squares in the matrix have a color coded dot inside of them. Through tapping on the grid, you can create primary color blocks appear, and by merging them with already existing tiles can attempt to fill in the grid in accordance to the shade specified by the aforementioned dots. You'll have to use all your knowledge of color mixing by combining primary colors to make secondary ones (for example, red and yellow makes orange), and attempt to complete each puzzle in the fewest steps possible.
With a promise of over sixty hand-crafted puzzles and Game Center support, Spectrum 6 is a substantial package that should appeal to any puzzle fans, lovers of art or anyone looking for another unique iOS experience. Best of all, the game has no in-app purchases and will launch for $1.99 on August 25th, after a soft launch in Australia, New Zealand, The Netherlands and The Philippines on August 5th. If you're interested, or would like to share any ideas or thoughts on the game with the developer, be sure to check out the Spectrum 6 thread on our forums.