It's pretty darn common to see new games trickle out well after our weekly Out Now post, and this week was no different. Gone are the days of iOS games releasing (mostly) like clockwork. The latecomers this week are numerous and noteworthy enough that we figured we'd round them up for you here, and even though we've written about a few of these individually already we threw 'em in for the sake of completion. So make sure you've visited the first Out Now post from this week and grabbed any of the new games that caught your eye, but check out this selection as well and make sure you've got plenty to play over the weekend.
---
Ancient Bricks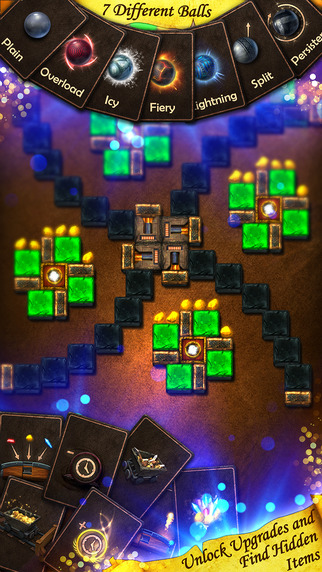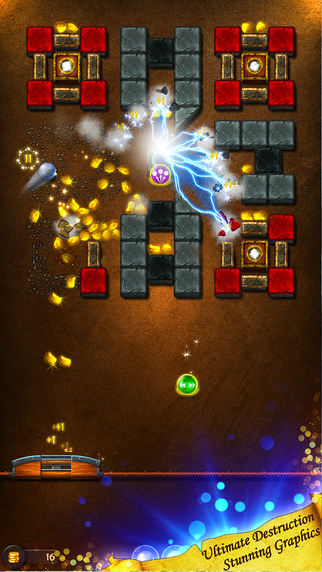 iTunes Description
Ancient Bricks is the reinvention of the classic brick breaker genre. You have to journey through an ancient temple, collecting as many treasures as you can. You can either explore the temple's chambers through 180 beautifully handcrafted levels or venture below into the mine where the deeper you get the more precious treasures you will find!
Forum Thread: Ancient Bricks – (Zippy Mobile)
---
Bulb Boy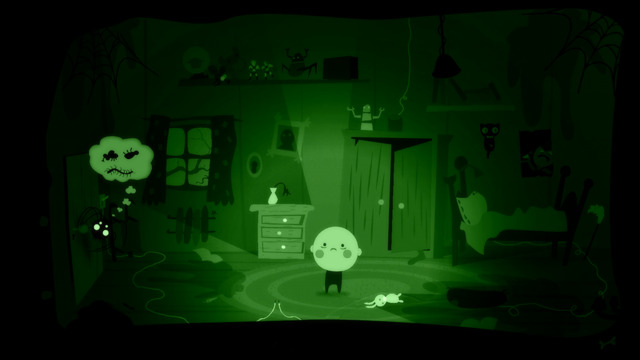 iTunes Description
Multi-award winning 2D point & click horror adventure about a boy with a glowing head.

One gloomy night, Bulb Boy wakes suddenly from a frightening nightmare to discover that evil has overshadowed the Bulbhouse. His family has disappeared and there are horrid monsters lurking in the shadows. Gather the courage and use his glass head to save everything he loves. Find light in yourself!

Bulb Boy is an intuitive 2D point & click horror adventure about a boy with a glowing head (alright, it's a bulb…) inspired by Machinarium and Gobliiins. Solve puzzles, defeat wicked monsters and reveal bulby's abilities to unfold a twisted tale. Ohhh… And don't forget to save your Grandpa-raffin and Mothdog from the frightening darkness..
Forum Thread: Bulb Boy (by Bulbar Sp. z o.o.)
---
Diep.io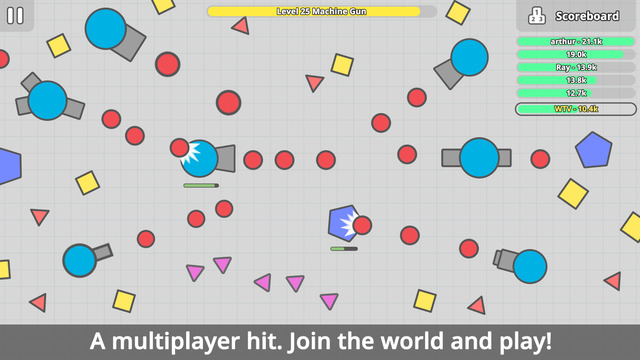 iTunes Description
From the creator of Agar.io, the newest online smash hit game comes to mobile! Upgrade your tank, shoot down other players and reach the top of the leaderboard!

Shoot and destroy blocks and other players to earn XP, level up your tank and unlock new classes, weapons and abilities! Will you choose the rapid-fire machine gun, control a swarm of guided missiles, shoot in all directions or something else?
Forum Thread: diep.io (by Miniclip.com)
---
Dots & Co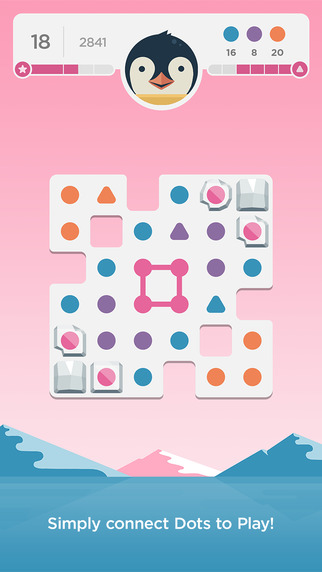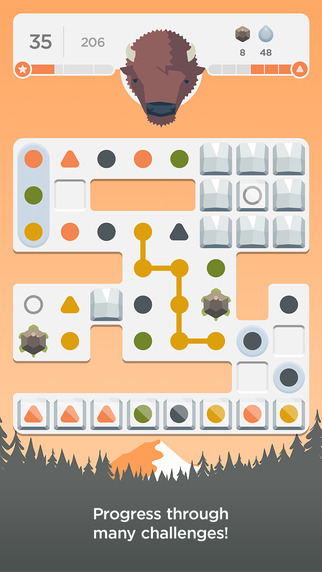 iTunes Description
Explore beautiful landscapes and embark on a visual journey by solving puzzles with magical companions that help you along the way. Are you ready, adventurer? Let's go!

WHY YOU'LL LOVE DOTS & CO
• FREE to play!
• CHALLENGE yourself with 155 NEW and completely original levels, fun for Dots loyalists and new players alike
• ENJOY simple, thoughtful gameplay where you connect one Dot to another and play at your pace
• MEET various original Companion characters that help you beat levels
• SOLVE clever puzzles containing over 15 visual mechanics using your wits to figure out the perfect move
• TRAVEL through beautiful landscapes and get lost in the world of Dots & Co
• PLAY beautifully

If you loved Two Dots, you'll love Dots & Co: where new companions and their distinct powers bring a whole new layer of magic to the game you know and love.
Forum Thread: Dots & Co (by Playdots, Inc.)
---
Gnome Dash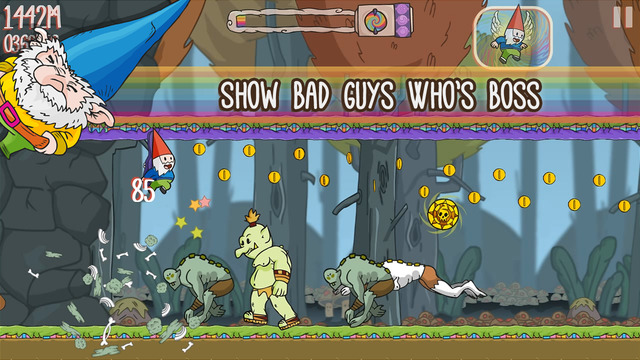 iTunes Description
Run, Fly, Bounce, Dig, and Laugh through an Endless Magical Adventure Game! Long Ago a wise Gnome foretold of a day when trolls would rise up and take these magical lands from the Gnomes… [today is that day] The prophecy also foretold that one Gnome [you] could save us all.

With the help of wise fairies and joyous creatures, your hero, Blink T. Fishman soon acquires blueprints containing clues on how to build a secret weapon that can single handily destroy the Trolls and restore balance. What is the secret weapon you ask? Project: SWIFT, a cybernetic fox equipped with nothing short of laser beam eyes, rocket launcher, deadly gas farts, and a giant razor blade tail.

It is up to you to search and scour the magical worlds with wit and speed to find the pieces to put together Project: SWIFT, or it may be the end of Gnomanity as we know it…
Forum Thread: Gnome Dash (By Chris Goodwin)
---
Rooms of Doom: Minion Madness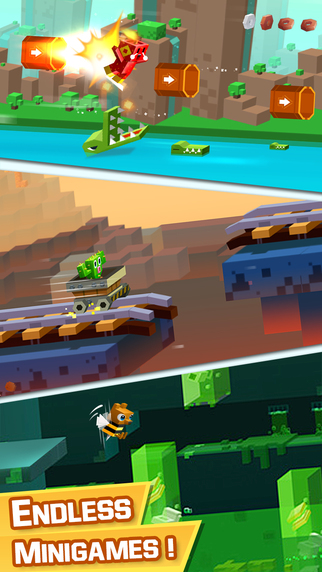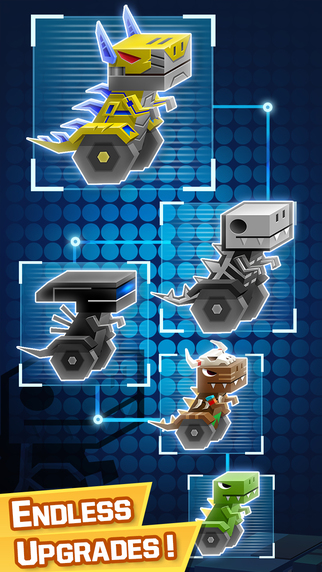 iTunes Description
Play as Dr. Doom's minions where you will run, jump, slide, fly, swim and barrel blast your way through Dr. Doom's endless rooms! Will it be a combination of a turtle and a rabbit? A sheep and a wolf? Or maybe a bear with a bee? Which minion will prove strong enough to help Dr. Doom take over the world?!

– Put your reflexes to the test as you dash between 12 different rooms, each with their own gameplay, with many more rooms come!
– Unlock and upgrade over 25 minion hybrids, each with unique skills, abilities and rare skins to collect
– Evade spiders, piranhas, ghosts, fireballs, alligators and more as you move through THE ROOMS OF DOOOOOOOM!
Forum Thread: Rooms of Doom: Minion Madness (by Yodo1 Games)
---
SBK16 – Official Mobile Game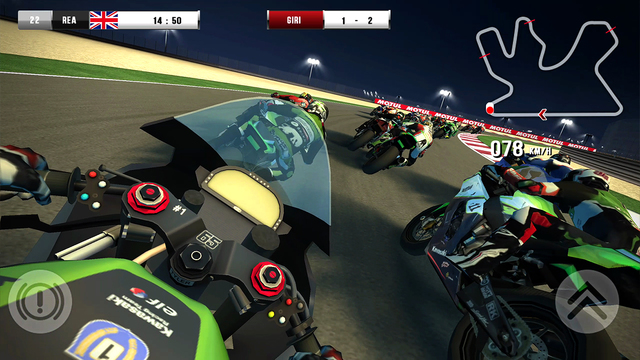 iTunes Description
The 2016 Motul FIM Superbike World Championship has a new contender and that is YOU: the SBK Official Mobile Game is back and now totally FREE TO PLAY! Experience the thrill of handling a 200 HP beast, speeding through the most challenging race tracks in the world: Aprilia, Kawasaki, Honda, Ducati, MV Agusta, BMW or Yamaha… the choice is yours! Compete against reigning Champion Jonathan Rea and other real SBK riders, climb the leaderboards, challenge your friends or measure your riding skills in the new Test Ride mode to earn yourself a game-changing reward.

Feast your eyes on realistic 3D graphics with dynamic lighting effects and go wild with as many as 10 different control options – including motion, virtual joystick and mobile game pad.
Discover the new game physics and push it to the limit until you hear the screech of tires skidding on tarmac as the rear wheel loses traction and you fight to regain control of your bike. Step up the challenge and become the new Superbike World Champion: ride your way to victory in the fastest lane of all!
Forum Thread: SBK16 – Official Mobile Game (By Digital Tales)
---
Snakebird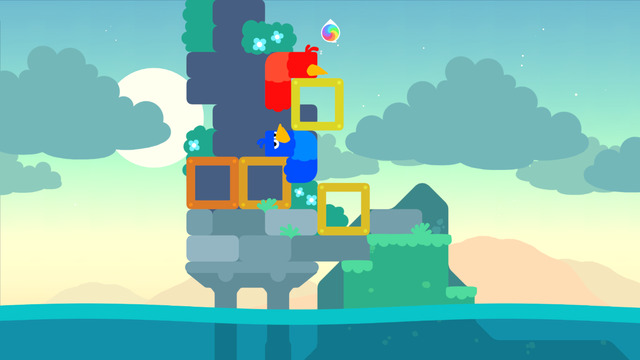 iTunes Description
What is the longest possible length a bird can be? Obviously a question only all the fruit in the world can answer! But where could all this fruit be hiding? Follow Redbird, Greenbird and Bluebird on a quest for an amount of fruit beyond any birds wildest dreams.

Snakebird is a very simple but deceptively challenging puzzle game about assuming the right shapes for the task at hand, be it pushing, lifting, teleporting or just defying the laws of physics.
Forum Thread: Snakebird (by Noumenon Games)
---
Soundtrack Attack – Steven Universe Rhythm Runner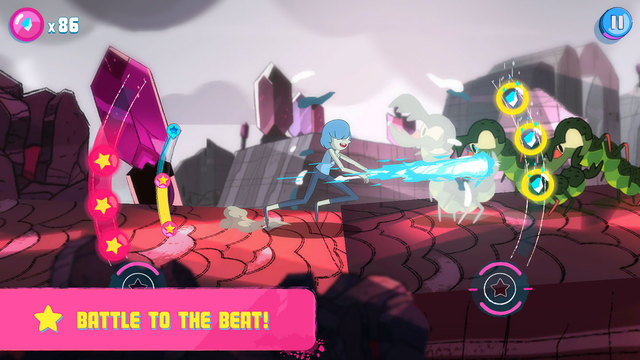 iTunes Description
BATTLE TO THE BEAT
Soundtrack Attack is a rhythm runner set to your favorite Steven Universe songs! Tap, hold, and swipe along to the music to unleash awesome attacks and outrun the Homeworld gems.

MAKE YOUR OWN GEM
Choose a Quartz, Ruby, or Pearl and make them your own. Customize your gem with hair, outfits, accessories, and weapons! Unlock even more options as you play.

PLAY STEVEN UNIVERSE SONGS
Soundtrack Attack features the music of Steven Universe, including remixes of "We Are the Crystal Gems," "Stronger Than You," "Steven and the Stevens," "Giant Woman," and many more!
Forum Thread: Soundtrack Attack – Steven Universe Rhythm Runner (by Cartoon Network)
---
Terra Monsters 3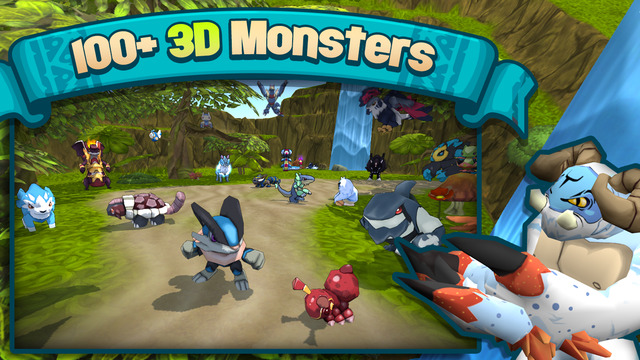 iTunes Description
Solve the Mysteries of Terrarium once and for all! With the help of your Terra Monsters battle your way to freedom. Explore the incredible looking, completely 3D open world and ultimately join the heroes from TM1 & 2 to save the entire world from disaster.

Terra Monsters is a completely 3D Open World Creature Capturing Game.

No internet connection is required to play this game.
Forum Thread: Terra Monsters 3 (by Social Titans LLC)
---
The Witching Hour
iTunes Description
CAN YOU SURVIVE THE WITCHING HOUR?

THE WITCHING HOUR is when the clock strikes midnight and the world becomes a dark and dangerous
place. Witches, demons, and ghosts are at their most powerful, and black magic is blooming. In this
puzzle-adventure game, guide our hero through 30 challenging levels as you try to survive the night.
Forum Thread: The Witching Hour (by Neon Alien Studios)
---