Hello everyone, and welcome to the week! It's time once again for our look back at the noteworthy updates of the last seven days. It's another mini-edition this week, I'm afraid. The internet was set up at my new location, but it came too late in the day to be as thorough as I usually prefer. We will definitely be back to the normal schedule from next week. Of course, you can keep an eye out for updates yourself using AppShopper Social (Free), the watchlist in the TouchArcade App (Free), or by participating in the TouchArcade forums, but this weekly summary is here to fill in the things you might have missed. Let's dig in!
Arcane Quest 3, Free As if to compound my recent failures, Arcane Quest 3 has its first big update before I've managed to turn in the review for the game. This update includes a few extra options to make things play more smoothly all around, fixes it so that summoners get credit for the kills of their summoned assistants, and makes a number improvements to the UI. Nothing world-shattering, to be sure, but pretty much 100% in response to player requests, so it's a good one in my books.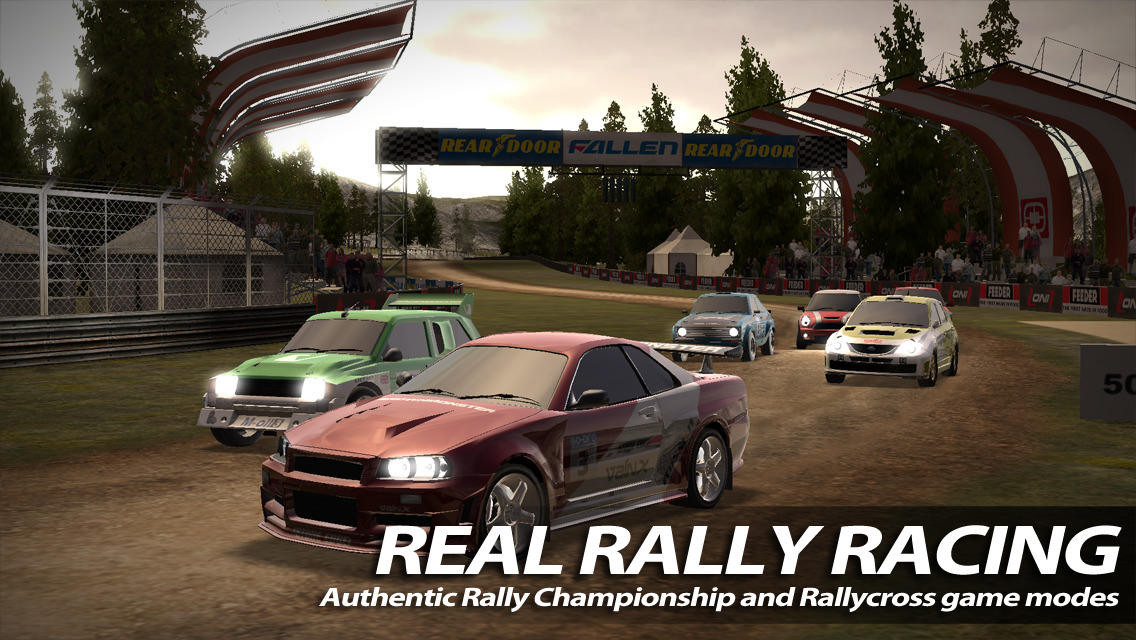 Rush Rally 2, $1.99 Oh ho, an update to one of my favorite games of this year? Yes, please! This new version of Rush Rally 2 adds two suspiciously-familiar cars to the line-up, brings back the top-down camera from the first game as an option, and allows you to watch more ghosts than ever before. There are some new Game Center achievements, and the audio for each of the cars has been updated. Very nice.
MONSTER HUNTER FREEDOM UNITE for iOS, $14.99 You know how sometimes you're looking forward to something for a really long time, and then it comes and you're left feeling like you don't know what to do with yourself anymore? Some part of me feels that way about Monster Hunter finally getting its compatibility update. If Bioshock ever gets updated, I simply don't know how I will carry on the ol' Update Mondays.
Ace Attorney Trilogy HD, Free Capcom apparently decided to make that a two-fer, as along with Monster Hunter, they also updated the Phoenix Wright Trilogy to make it fully compatible with iOS 8 and iOS 9. Wait, 8? Wow, that's been a while. I feel like it was working before, but it may have had some issues that weren't readily apparent. Anyway, it's all fixed up now, complete with tacky borders if you're using a screen size proportion different from the iPhone 5's. Whee!
Letter Quest: Grimm's Journey, Free Speaking of games that I thought were being left behind on iOS, one of my very favorite letter games got a big update last week. Dubbed Winter in July, it appears to be a very late, or very early, Christmas update. St. Nick appears as a new character, and two new weapons help you ring in the festivities with holiday cheer. But it's not all candy canes and jolly old elves, friends. This update also adds more than a thousand new words to the game's dictionary and makes some improvements to the UI and tutorial text. I figure that's good enough to earn a coveted Update Mondays Most Spider-Mans of the Week award.
Tiny Tower: 8 Bit Retro Tycoon, Free It's nice to see Tiny Tower active again. This update has just about all you could want from a Tiny Tower update, including new floors, new costumes, some balance adjustments, and of course, some bug fixes. On top of that, you're now able to view the retired towers of your friends, which is pretty cool. But really, it's all about those new floors. It's about time the towers got some law offices and a shrimp buffet. At last, we can call this game civilized.
Steppy Pants, Free If you got into Steppy Pants, you'll likely be happy to see more pants to step, or whatever. This update adds Steppy Park, a new area to cruise through, and a new character named Moneybags who gives you double the money for pick-ups. There are six new costumes to unlock in the prize machines, and a new feature that allows you to rewind your steps. That's the Thingy Thing genre for you, friends. More stuff to collect is usually on the way all the time.
Subway Surfers, Free Subway Surfers is another game that has its update routine pretty well worked-out. We've got a returning location, Italy, a new vintage costume for the character we picked up last time, and a new board to unlock. Well, as long as people are still having fun with these updates, I say keep up the good work, Kiloo!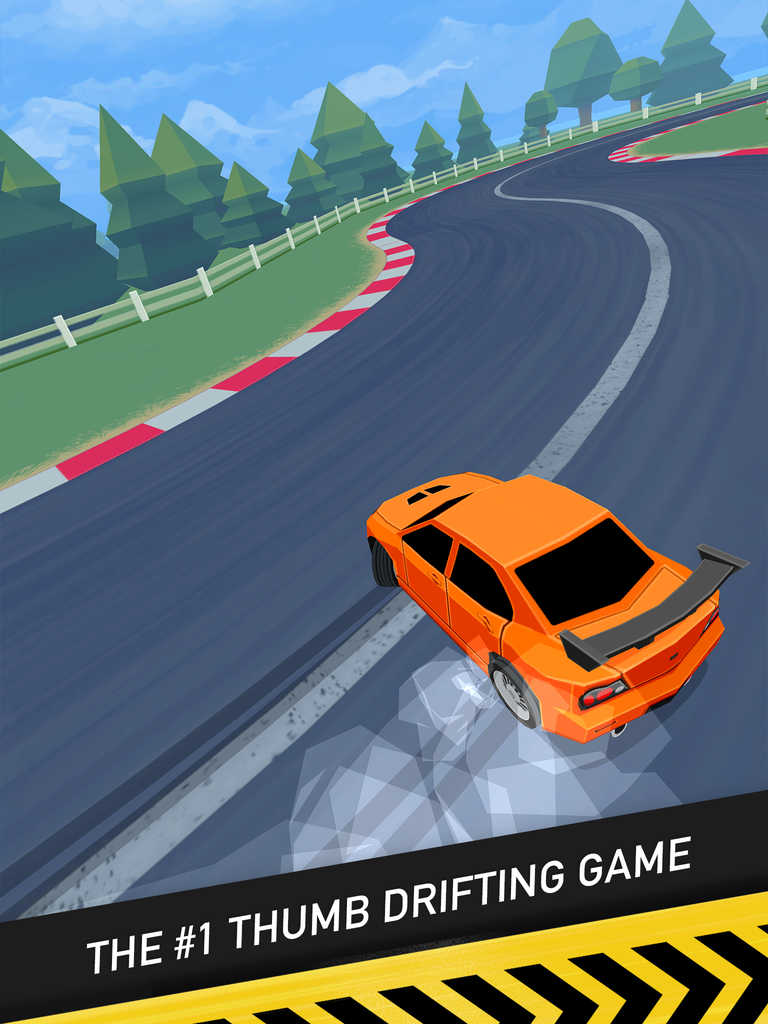 Thumb Drift - Furious Racing, Free Thumb Drift seems to have found some fans with its unique brand of driving action. This update will probably win the game a few more, as it's a hefty one. Two new tracks, nine new cars to unlock, a new color customization option, and the center square on the Officially Authorized Update Mondays Bingo Card, bug fixes and performance improvements.
Able Black, Free Do you know about this game? You should probably know about this game. While I'm probably going to write something bigger about it, this is my formal notice that this game is worth checking out. It just got a major update, too. There's a new agility training mode that unlocks a cool mini-game, several new Easter eggs to search out, and a new hint mode that replaces the difficulty settings in earlier versions of the game. The visuals have been given a once-over, and a few other fixes have been made.
Clash Royale, Free This update just barely missed inclusion in last week's article, so here it is now. I'm told by trustworthy sources it is a "game changer." Supercell have introduced tournaments to the game complete with their own trophies and chests. If you want to see what that might look like, you can head on over to the TouchArcade Mobcrush channel and watch Fishworth Q. Dix run through one. There are also four new cards in this update, a new arena to unlock, and a whole mess of balance adjustments. Yelling guy-head icons, unite!
7 Mages, Free Well, this is one of those updates that probably won't make a lick of sense if you haven't played the game, but I like this game an awful lot, so here we go. Stats are now capped so that you can't break the game via boosting your speed stat to infinity. The English localization has gotten a couple more passes, making for a script that reads far better than before. Lots of strange unintended quirks and glitches were fixed, spell costs have been rebalanced, resurrection requirements have been lowered, and a few more hints have been sprinkled in to make some of the tougher puzzles more manageable. There are lots of other things in this version, so check out the update notes in the store if you're interested.
The Sandbox Evolution, Free The first Sandbox got plenty of updates and made lots of appearances in Update Mondays as a result. This, however, is the very first one for its follow-up, The Sandbox Evolution. It brings with it two new campaigns to enjoy, adding a total of 23 new levels to the game. The Machines campaign is nine levels of wild machinery, while the Ninja campaign offers up 14 levels where you have to help a ninja keep special Jade Jars away from the baddies. Those campaigns are available as IAP for the main game, so you'll have to pay a little, but they're quite worth it if you enjoy the base game already.
That about wraps it up for last week's most significant updates. Once again, I've undoubtedly missed some important things due to the brevity of this week's edition, so please feel free to comment below and let everyone know if you think something should be mentioned. As usual, major updates will likely get their own news stories throughout this week, and I'll be back next Monday to summarize and fill in the blanks. Have a great week!