Hello everyone, and welcome to the week! It's time once again for our look back at the noteworthy updates of the last seven days. Regrettably, I'm in the middle of a move right now and don't have as much time for writing as I usually do, so this week's article is going to be more of a "best-of" than usual. I apologize, but we should be back to the normal size next week. Of course, you can keep an eye out for updates yourself using AppShopper Social (Free), the watchlist in the TouchArcade App (Free), or by participating in the TouchArcade forums, but this weekly summary is here to fill in the things you might have missed. Let's dig in!
Adventures of Mana, $13.99 Coinciding with the 25th anniversary of the original game and its worldwide release on Vita, this update fixes a handful of bugs and quirks while adding an option to listen to the original Game Boy soundtrack for the game while you play. I think they did a great job with the soundtrack arrangement, but it's nice to have options, particularly ones that pay homage to the original release. Now we just need a black-and-white mode.
Pinball Arcade Plus, $0.99 Another update for Pinball Arcade means another new table. We're at the point now where the developers have added so many games that anything remaining is either going to be somewhat obscure or a hard-to-obtain license. Or both, I suppose. This time, we get a licensed treat in the form of Bally's Indianapolis 500. Released in 1995, this is a well-liked table that can be easily identified by the miniature Indy car that races around a raised platform near the top of the board. Since it came out as pinball was starting to fade, it had a relatively low production run, but you can play it now in digital form for $4.99.
Fallen London, Free This new version of Fallen London adds a bunch of new features to the game. First up, you can now name spouses, pets, newspapers, and ships to give the game an extra-personal touch. S.S. Carter, ahoy! You can now catch Plated Seal, which I'm assuming is a desirable and right thing. Aside from that, this update has a whole lot of bugs and issues sorted out. Hopefully, things will be running smoothly from here on out.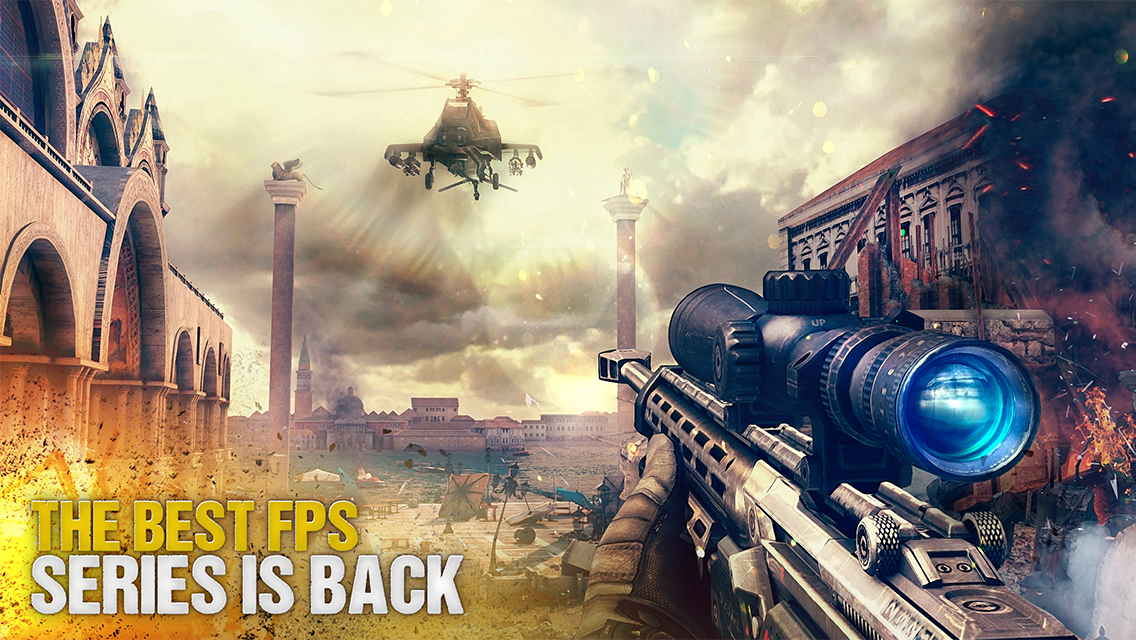 Modern Combat 5, Free This is a pretty big update for Modern Combat 5. There's a new class to play as called the Sapper, and with that comes a lot of new stuff. The Sapper is more of an indirect fighter, deploying turrets to attack enemies and gathering dropped weapons to strip for parts. This new job class has seven new primary weapons along with six unique turret types. That's not all, however. This version also adds spectator mode, allowing up to four people to watch a game in progress. There are new timed challenges where you can earn in-game items, and an All-American suit to celebrate Independence Day. Being Canadian, I am cold and unfeeling to the needs and cares of my American friends, but since this is your day, American friends, I am going to give this update the coveted Update Mondays Most Spider-Mans of the Week award.
Disney Crossy Road, Free One of the fun things about Disney Crossy Road is the way it sets up new rules and environments for each brand. Each new franchise added has the potential to really freshen things up as a result. This time around, we get a new world built around Finding Dory, and with it comes more than 30 Dory-related characters. This update also adds 10 exclusive daily mission figures, including Spanish Buzz and Magician Mickey. Finally, there are some new IAPs that let you finish out any sets you can't seem to get otherwise.
Temple Run 2, Free Running in temples is nothing but bad luck, if you ask me. You would think the heroes of the Temple Run series would figure that out after the millionth time they get chased by death monkeys, but no. That's a good thing for us, though, because it's pretty fun to try to escape those death monkeys when it's not our bacon on the line. This new version of the game adds a whole new area to the Blazing Sands expansion, complete with new obstacles and challenges. It also fixes a couple of nasty bugs that were causing some players to lose their Lifetime Meter progress. Phew!
Order & Chaos Online, Free Order & Chaos Online is celebrating its fifth anniversary, which is a pretty remarkable achievement for an MMO these days, mobile or not. As such, this update is mostly filled with goodies to honor the game's birthday. There are special quests and bosses that will yield new rewards, and a special anniversary dungeon called the Sacred Seven Pagoda. New legendary gems allow you to improve your legendary weapons even further, and the talent system has been redesigned to make it easier to use. With the sequel out there now, I doubt we'll see a 10th anniversary for this game, but nevertheless, five years is nothing to sneeze at.
Star Traders 4X Empires Elite, $1.99 This isn't the only Trese Brothers game to update in the last week, but as mentioned, time is an issue here, so I'll let you check the others out yourself. Star Traders 4X gets a huge improvement in performance with this update, and with that comes improvements to the game's AI. Those are the highlights of a pretty packed update which also includes a ton of balance tweaks, bug fixes, and UI improvements.
Wrestling Revolution 3D, Free Some days, I feel like the real hardest-working man in sports entertainment is MDickie, the developer of several cool games including this one. With this update, a little MMA chocolate gets in the pro wrestling peanut butter. There is now an MMA mount with a variety of strikes at their disposal. You can now punch during a lying headlock, perform a cartwheel takedown, and transition Guillotine Chokes into a rear version of the move. Outside of the ring, there are now fewer automatic contract renewals at the beginning of each week, so watch your stars carefully.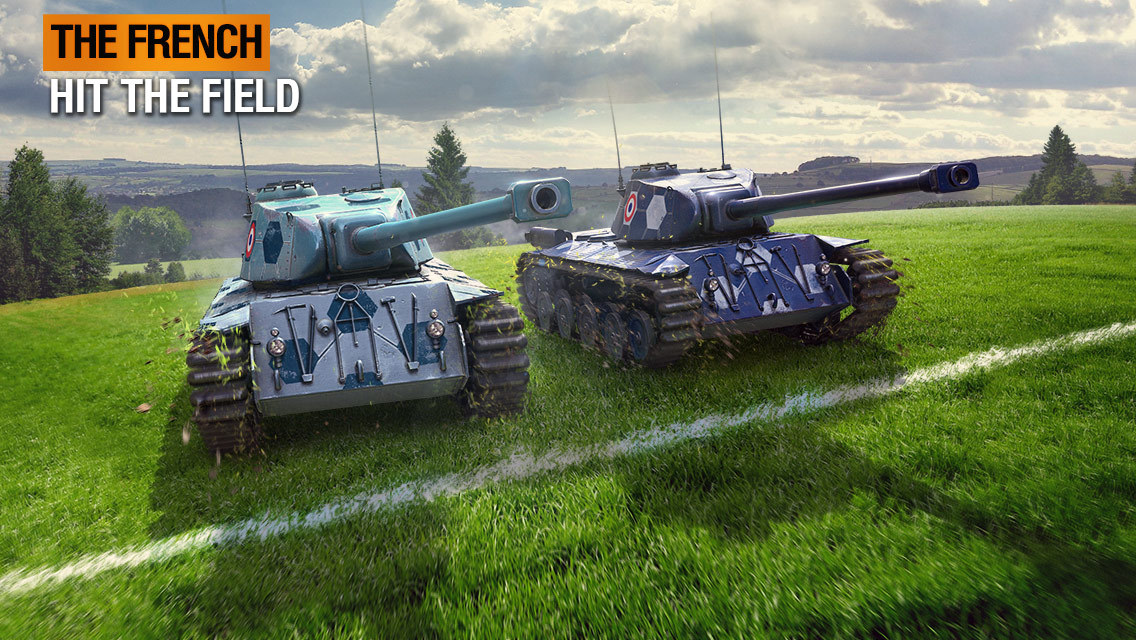 World of Tanks Blitz - 3D War, Free Another update to World of Tanks brings a few new toys to the table for you to play with. First up, a new battle arena called Vineyards brings a taste of Italy to your tank battles. In terms of new vehicles, there are six new German tank destroyers in this update, allowing you to get behind the wheel of the Nashorn, the Sturer Emil, and more. The reticle has gotten some improvements, and tweaks have been made to the Oasis Palms map. There are a few other minor UI improvements and general fixes as well.
That about wraps it up for our mini-Update Mondays. I'm sure I've missed plenty this time, so please feel free to comment below and let everyone know if you think something should be mentioned. As usual, major updates will likely get their own news stories throughout this week, and I'll be back next Monday to summarize and fill in the blanks. Have a great week!