Hello everyone, and welcome to the week! It's time once again for our look back at the noteworthy updates of the last seven days. We've got a nice mix of the new and the old appearing this week, but as usual, it's mostly tilted towards free-to-play games. Of course, you can keep an eye out for updates yourself using AppShopper Social (Free), the watchlist in the TouchArcade App (Free), or by participating in the TouchArcade forums, but this weekly summary is here to fill in the things you might have missed. Let's dig in!
MARVEL Avengers Academy, Free Okay, look, I know the name of this article's weekly award can sometimes be confusing. For example, there are clearly more Spider-Mans in this Avengers Academy update than any other update this week. The award isn't about the physical count of Spider-Mans, however. It's about the update that demonstrates the most heroic pluck, the update manifestation of a team of Spider-Mans banding together to battle for the sake of the players. While this update makes obvious Spider-Man overtures, it's just a bit too needy out of the gate to be called the Spider-Manliest game of this week. It's more like the Most Holofoil Covers of the Week, if you catch my drift.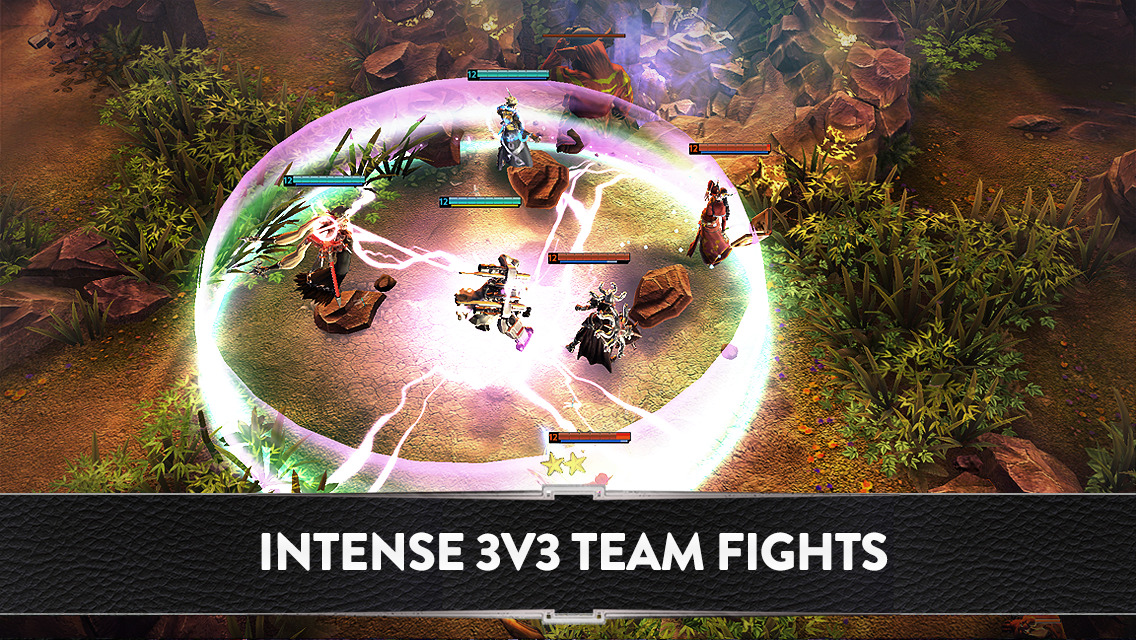 Vainglory, Free It's summer time in the world of Vainglory. And in our world, too, I suppose. Unless you live south of the equator, in which case, it's winter. Ugh, this is getting overly complicated. Anyway, this update adds some new summer events and a new hero named Lyra. She's sort of a white mage, with her specialties resting mostly in the areas of healing and protection magic. Following in the footsteps of Clash Royale, the summer event includes a daily chest you can open up for some nice rewards.
Taichi Panda, Free It's been a while since we've checked in on Taichi Panda, but it seems to be rolling along just fine. This update brings two new pet enhancements, a cross-server battle mode named Total War, a new Badge Synthesis system, a new pet, and more. Arguably the finest free-to-play hack-and-slash game featuring a panda girl with a boob window in her shirt. Hey, you know someone out there goes in for that sort of thing.
Tiny Tower: 8 Bit Retro Tycoon, Free One of the ways I stay on top of updates is simply by keeping a ton of the most popular games installed on my various iOS devices. But I can't do that for Tiny Tower. I've been down this road before, and it was a frightful obsession. So I'm just going to look at the update notes and try to fudge it. So, this update adds in some content that will be made available for the Independence Day holiday, along with a new feature that lets you raise the skills of your bitizens, and a new VIP perk that allows you to choose the floor you want to build on. There are a few other things in here, but I'll leave the fun of discovering them to you, dear reader.
Subway Surfers, Free I can't claim to be an expert on international law, but I'm pretty sure the Subway Surfers would be in deep trouble doing their thing in the real Singapore. Fortunately for them, this is a fictional version of the country, so they can have fun being little miscreants all day long. As usual, there are new outfits, boards, and a new character to score during this brief stop-over, so make sure you get on it if you want to add a little Singaporean flavor to your game.
Hungry Shark World, Free I guess last week was Shark Week or something? It always sneaks up on me. I forget to buy Shark Week presents for everyone, and it's just terribly awkward all around. I seem to remember Shark Week used to be about promoting the truth about sharks in the face of their very negative public image, but then it kind of went goofy at a certain point. I don't have access to the channel anymore, but I'd heard it's gotten better. So it's kind of surprising to see an official tie-in with Hungry Shark World which, yes, is a very fun game, but heavily trades on that popular Jaws-style perception of sharks being relentless man-eating predators. In any case, there are two new sharks here, some new accessories, and a new pet. Will this help the game climb back up in the charts?
ZENONIA S: Rifts In Time, Free Gamevil's latest entry in their popular Zenonia series of action RPGs has been adding new content every couple of weeks on the nose for the last while. I don't drop in on the game with every update, but it's good to have a look now and then and see what's up. The thing in question that is up this time is the addition of vehicles. I guess Final Fantasy 15 is rubbing off on others. The developers have also added a single raid mode, and the ability to invite a guild member to a raid with you. It's all pretty cool, but I would really love to see the original game get remastered or something.
Tennis Champs Returns, Free Wow, this is quite the update. The game now has an online two-player mode that works through Game Center, a full roster of ladies with their very own career tour, a new control option, replay sharing, a trophy room, and more. Why, they even added in grunts, which for some reason was something at least one of our forum members was asking for specifically. In fact, most of the contents of this update are here in response to player feedback. If that doesn't merit a coveted Update Mondays Most Spider-Mans of the Week award, I don't know what does. Congratulations!
Runestone Keeper, $1.99 Runestone Keeper got a major update last week, as well. It adds two new characters, 10 new items, and a few new skills. Of course, as usual, the characters are available as $0.99 IAP, but the rest of the goodies can be enjoyed by all. I'd still hesitate to recommend this game over most of the Dungelot games it's obviously inspired by, but if you've played those to death, it's not a bad choice.
Talisman: Horus Heresy, $1.99 It's expansion time! The Isstvan campaign is now available in Talisman: Horus Heresy for $3.99 via IAP. It includes seven new playable warlords and the new Isstvan system map, impressive additions in and of themselves, but the update also throws in some new Strategems and Dataslates to really mix things up. If you enjoyed the original Talisman and don't mind a little Warhammer 40K chocolate in your Talisman peanut butter, you should definitely check this game out.
Sky Force Reloaded, Free Sky Force Reloaded has only grown on me more in the weeks since it released. There are so many subtle improvements over the last game that it's a little hard to go back, even if I kind of like the stage layouts in the previous title better. This update adds a new standard level that has you flying over a stormy sea, culminating in an impressive boss battle against a huge battleship. This update also adds in the weekly tournaments that many players enjoyed in the previous game. For those who have maxed out their ship upgrades, there are 10 new levels to gain across the health, magnet, and missile stats.
Rick and Morty: Pocket Mortys, Free So far, most of the updates to Pocket Mortys have just focused on filling out the roster of Mortys. It makes sense, as collecting new characters is the main pull in this type of game. But it's nice to get some new content to play now and then, too. This update has a little of both. There are 20 new Mortys to collect, and five new tournaments to play through that are collectively known as the Morty Games. Many of the new Mortys can only be found by winning the Morty Games, so get to it if you want get them all.
Blendoku 2, Free Blendoku 2 gets a fairly standard puzzle game update this time around, with a new level pack called Mix. It's available as a $1.99 IAP or free to anyone who previously bought the Go Premium IAP. Rather than follow a strict theme like most of the other level packs, Mix contains a variety of different puzzle types. It's a good sampler for those who want a taste of everything. This update also raises the rank maximum level to 85, and adds in a new mode, Blend IQ, which pits your skills against those of other players.
Heroes of Loot 2, $3.99 Heroes of Loot 2 seems to have received a slightly mixed reaction from many of our readers and forum members. Luckily, this developer is usually pretty good about updates, so he might be able to get things a little more positive over time. First up, we've got MFi controller support, always a welcome thing in any game. Then some content in the form of four new playable heroes. Perhaps the most significant aspect of this new version is in the numerous small fixes, changes, and tweaks done based on player feedback. I doubt this is the last we'll see of this game here in the Update Mondays.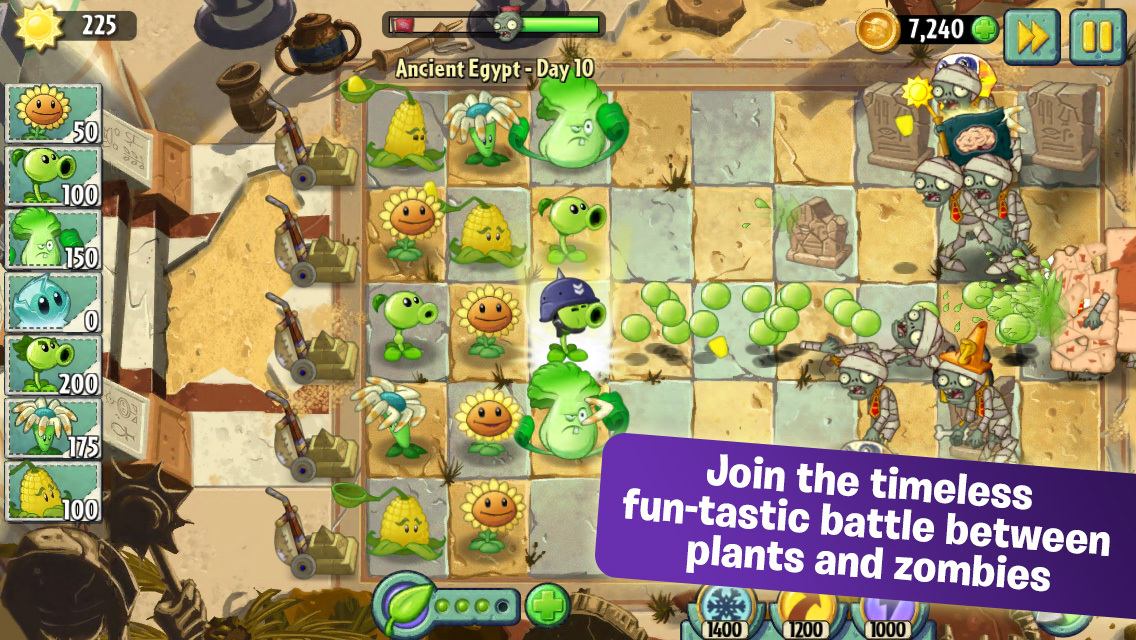 Plants vs. Zombiesâ"¢ 2, Free While I'm not particularly thrilled with a classic title like Plants Vs. Zombies being removed from the storefront, I'm used to this kind of thing with EA by now. I mean, these are the guys whose console titles aren't even fully functional after a year or two because they pull the plug on servers so quickly. In that light, the long support for Plants Vs. Zombies 2 is almost miraculous. Whether you like the game or not, no one can say EA hasn't supported it wholeheartedly. This update adds some new summer-themed zombies, plants, costumes, and more.
That about wraps it up for last week's significant updates. I'm sure I've missed some, though, so please feel free to comment below and let everyone know if you think something should be mentioned. As usual, major updates will likely get their own news stories throughout this week, and I'll be back next Monday to summarize and fill in the blanks. Have a great week!