Zombieville USA ($0.99) was one of those early iPhone hits that put developer Mika Mobile on the map. A side-scrolling shooter with a killer art style, Zombieville launched in early 2009 and quickly rose up the charts and maintained a position there for many months to come. Obviously its success led to a sequel a couple of years later, Zombieville 2 ($0.99) which launched in October of 2011. The sequel improved upon the original with a wider range of movement, tons of unlockable characters and weapons, a cool upgrade system, and most impressive of all co-op multiplayer both locally and over WiFi. Well, it's been a couple of years since Zombieville 2 has received any update love, and like any game on iOS it has developed a few issues over the years as new iOS hardware and software has rolled out. With the release of their latest game Lost Frontier ($2.99) now behind them, Mika Mobile took this time to fix those issues as well as bring the beloved Zombieville 2 to the Android platform for the first time.
A new update has just launched for Zombieville 2 on iOS that addresses a sound issue that some users would experience following the release of iOS 9. It didn't seem like a widespread problem nor did it hinder actually playing the game, but it's always nice to shore up little bugs like that. The larger part of this update is a complete rebuilding of the co-op multiplayer. Previously it relied on Game Center to host games which, as most of us have experienced, isn't always the most reliable service. Now Zombieville 2 uses its own online matching service which let's you connect and create or join a room in a snap, and should hopefully be a more stable way to slaughter zombies with a buddy from here on out. As a nice bonus, since the game is ditching the Apple-only Game Center, Zombieville 2 can now be enjoyed by Android players with all the same features as its iOS cousin. This also means iOS and Android users can play together cross-platform. Hooray for inclusiveness!
As a couple of bonuses for Android users, the original Battleheart and Zombieville are also getting some love on Android. As Mika explains in their latest blog post, Battleheart has had issues for a few years and no longer ran on certain versions of Android, and it was missing some of the content of the iOS version. Pretty much the same story with Zombieville. However, due to an error on Mika's part, they were unable to update either of the existing apps.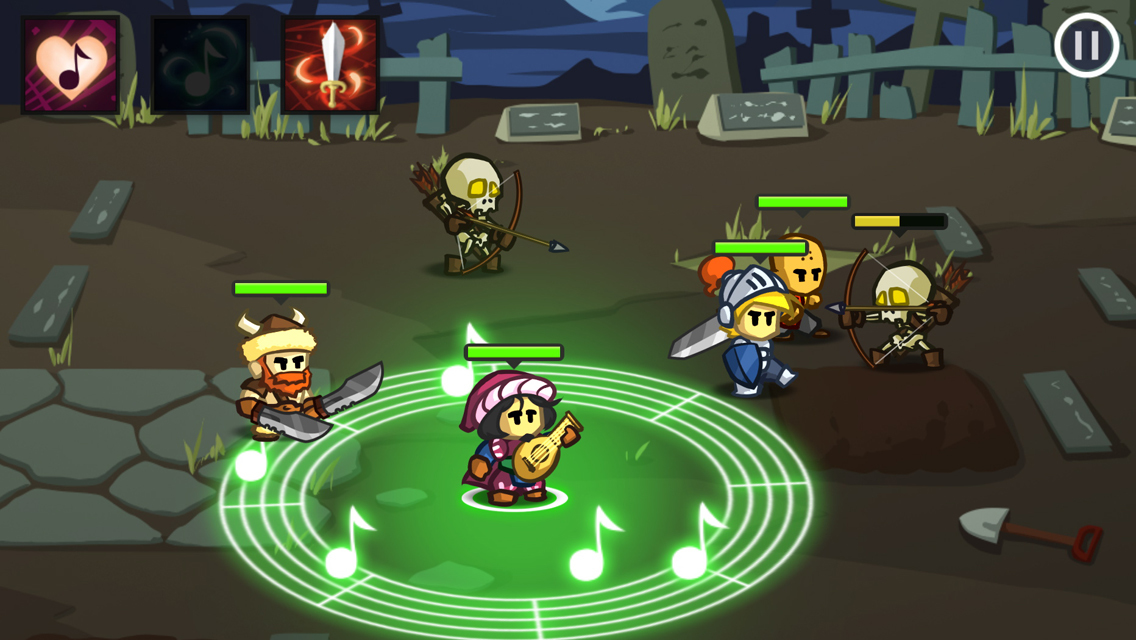 Well, since they're going heavy with the maintenance updates, they wanted to bring those titles up to par as well, but the only way to do it would be to release them as new apps on Android. They didn't feel right about having existing customers have to pay for it again, so they've updated both games and released them for FREE on Android. Oh Mika, why can't more developers be like you? So if you owned the older versions of those games or even if you've never owned them, you can now grab them totally for free on Android. It's super refreshing to see a developer care for their older titles like this, and to worry about their existing customers in this way. The best news of all though is that with all this maintenence stuff out of the way, Mika can now get to work on their next game!