Welcome to another Touchstone Tavern, our Hearthstone (Free) weekly news roundup that helps you stay on top of everything going on in the world of Hearthstone and (hopefully) helps you improve your game. This past week we had articles about the popularity of Mage decks, ways to improve your Ladder game, the current state of the meta, decklists and stats from tournaments, N'Zoth's dominance, and much more. As you can tell, the meta is still in relative flux, which is a good thing for the game considering the new expansion has been out for a while now. I hope you've been enjoying the game recently. If you've been hoping for any changes, do tell me in the comments; I'm curious to see what players are enjoying and what not. Let's jump in, shall we?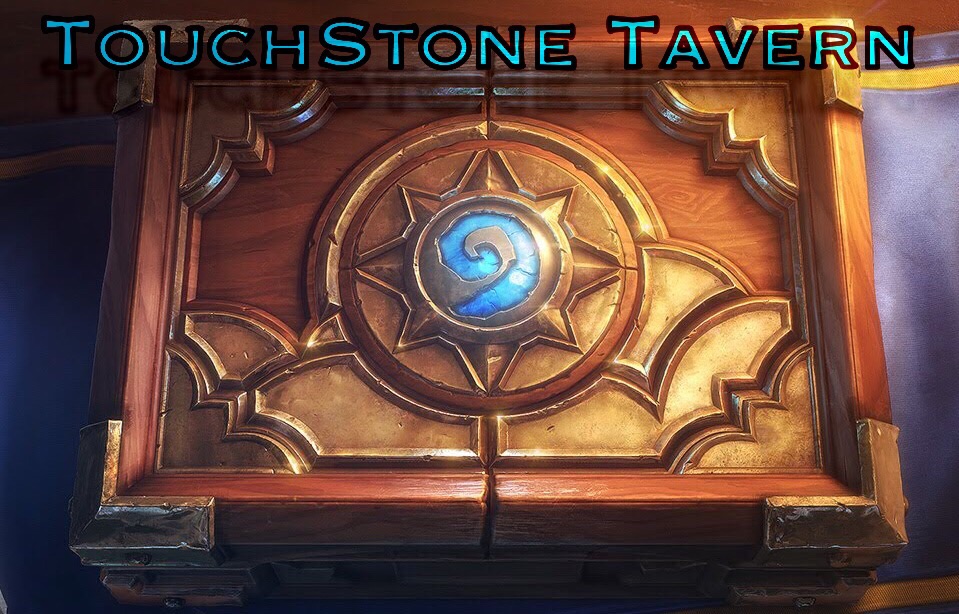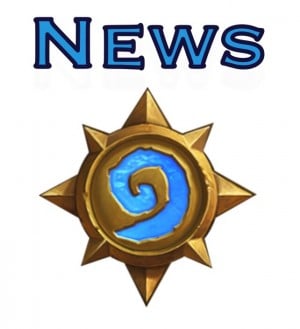 Mage Decks' Popularity
This story talks about Mage's place in Hearthstone as the first class a player encounters and as the most searched class on Google. The writer goes in depth about popular Mage archetypes based on Google trends, talking about Mage archetypes in relation to expansions and adventures released. When it comes to overall popularity, Freeze mage is top with 20% with Mech Mage a very close second. Tempo Mage is third and then comes Echo, Fatigue, and Grinder. If you want to see popularity per expansion/adventure, check the whole story here.
Old Gods Launch Promotion Ending Soon
If you haven't yet logged in to receive your free Old Gods cards or haven't completed the two 5-Pack quests yet, you're running out of time. The offer will run only until July 5th PDT, so if you log in after that, you'll miss out on three free Old Gods packs and C'Thun. The two quests – win two games in Standard mode and win seven more in Standard mode – that reward you with 10 Old Gods packs will also only be available until July 5th PDT. If you're a new player, you must have already gained the ability to do daily quests before you can claim these Old Gods packs. So, though I'm sure pretty much everyone has completed the quests, time is running out if you haven't.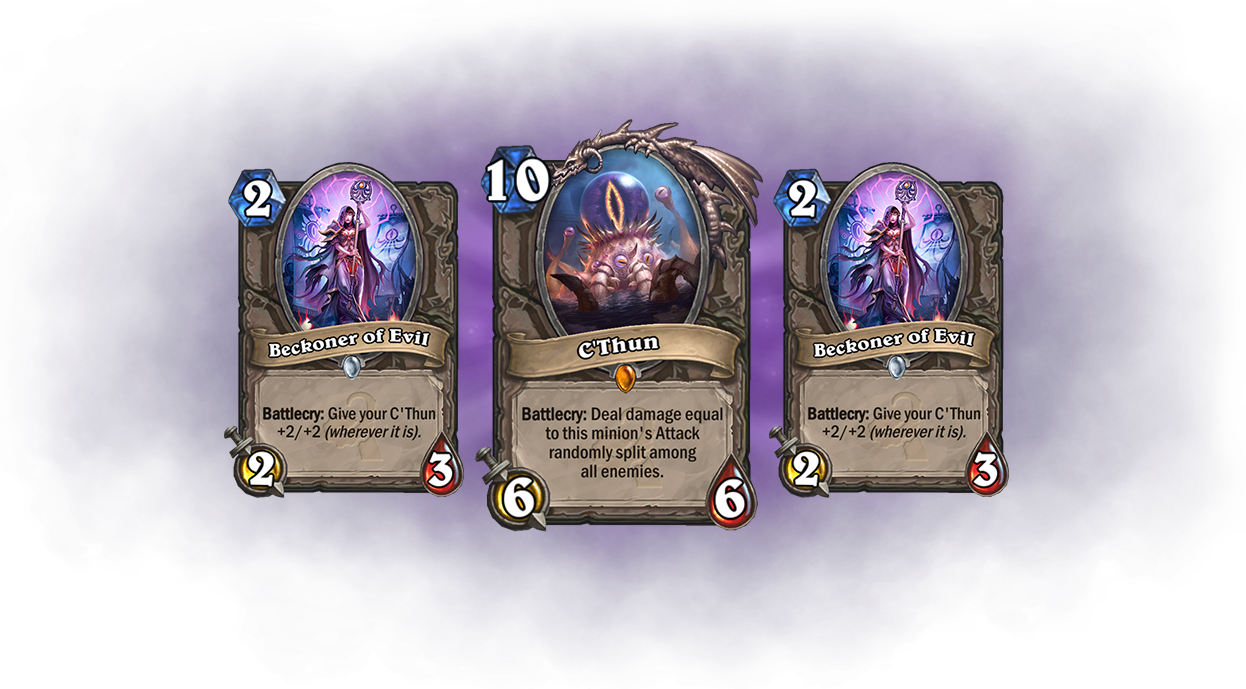 StarLadder World Division Decks and Archetypes Stats
If you want to see the decks fifteen of the StarLadder Division players brought to the tournament, check out this story. The writer pulled together all these decks to check the current competitive trends and storylines. Some of the points made are that Hunter is on the rise, Rogue and Hunter have only one viable archetype each currently (Miracle and Midrange), Tempo Warrior, Renolock, and Midrange Shaman are the dominant archetypes of their classes, and more. An interesting snapshot of the meta, so check it out here.
How Golden Cards are (Probably) Made
If you ever wondered how Blizzard makes those pretty Golden cards, this article might have the answer. The video talks about the Gold cards from a technical point of view, and it's quite an interesting analysis. While he has no way of knowing whether this is how Blizzard does it, it's still a fun watch.
ThijNL Wins Second HCT EU Spring Trophy
After some entertaining games, ThijNL won the EU Spring playoffs, becoming the only repeat regional champion. ThijsNL has been present in all three European Championships and has won the last two, so it's fair to say he's doing well. As the writer of story describes, ThijsNL came into the tournament as the favorite, and he managed to win with a combined score of 12-6. He'll now be present in this year's BlizzCon, hoping for better luck than last year when he lost to Ostkaka in a very close series. Check out the championship's results here
.
Lessons from Hearthstone Europe Spring Championship
This ESPN story talks about what we learned from Hearthstone Europe Spring Championship, where Thijs became a champion again. One point made is about Thijs and RNG, since many watching the Championship felt that his win was to a degree because he got lucky. However, as the writer talks about, how you handle good RNG makes a huge difference and at this level of play, it is often the difference between winning and losing. There's also Hunter's return (which is interesting given how everyone thought Hunter was done), the disappearance of Priest decks, and Paladin's awful win rate. If you want to read the whole story, go here.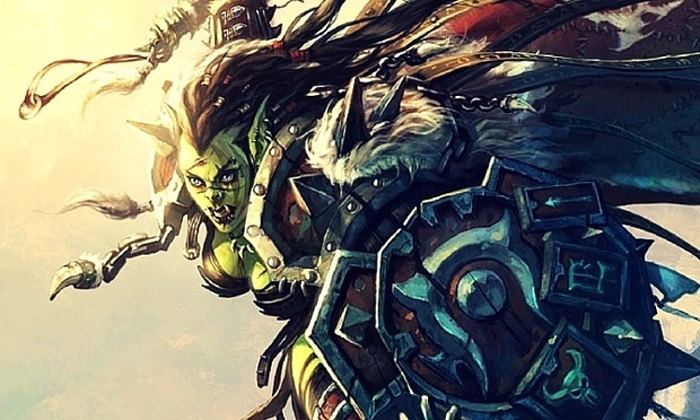 Priest is in Trouble
If you've been following the current state of the meta, you'll know that Priest has plunged to the lower tiers recently. This story tries to find the reasons behind this plunge. The one major issue is that Priest didn't get any very strong cards in the last expansion, especially compared to other strong classes. The new Legendary isn't as useful as people thought it would be and even the new neutral minions aren't as useful for Priest decks. In addition to not getting good new cards, Priest lost important cards in the shift to Standard, especially Lightbomb. The last reason according to the writer is the current trend of more direct damage and flooding the board. With direct damage being one of Priest's weaknesses, the current meta isn't helping the class. If you want to read about Priest in more detail, check the story here.
Check out the First Hearthstone Japanese TV Commercial
If you haven't watched the first Japanese Hearthstone commercial, you should. And then you should read the excellent analysis of our very own Shaun Musgrave, who gives you an insider's account of how Japanese culture works and how the ad plays very cleverly upon those ideas. Check out our story here.
A Comparison Between EU and Asia-Pacific Spring Championships
Comparing the decks of the Spring Championships from two different regions brings up some very interesting results that reveal how different Hearthstone regions can be. This HearthHead story describes how in APAC the most popular classes were Rogue, Mage, Priest, and Druid while in Europe we had Paladin, Shaman, Warlock, and Warrior. Midrange Hunter was the most popular archetype in both regions, but APAC's other most popular classes were Midrange Shaman, C'Thun Druid, and C'Thun Warrior while Europe lacked any C'Thun decks and instead had Aggro Shaman, Zoolock and Miracle Rogue. There are many interesting points made in this comparison, so go check it out here.
N'Zoth Takes Over the Ladder
According to this story, N'Zoth might end up being the most relevant of all the Old Gods because C'Thun needs the deck built around it, Yogg-Saron has too much RNG, and Y'Shaarj isn't competitive. The writer offers some N'Zoth Decks – ranging from Hunter to Rogue and Priest – and explains how each deck works and what N'Zoth can do for a deck. Check out the story here.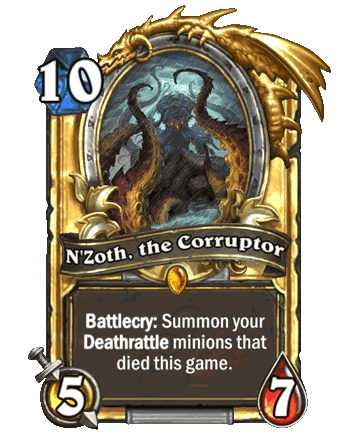 Improving Your Ladder Performance
HearthHead put together a list of 7 ways to improve your ladder performance, and we could all use some help. The first advice is to stick with what you know instead of trying to constantly keep up with the best decks online. The other is to track your deck so you know at all times whether your various threats are still available or whether RNG might go your way. You should also focus on your game instead of getting distracted while playing, and learn to follow your win rates to know when to switch decks. There are a few other useful pieces of advice, so check them all here.

Meta Report
As Tempo Storm's Snapshot points out, Warriors still dominate the meta, with Control Warrior claiming the top spot. Midrange decks are being used to counter Control Warrior, Rogue is losing steam, and Paladin and Priest are having a hard time making any impression in competitive play. At the same time, Patron and Pirate Warrior have dropped a bit, but Tempo Warrior continues to be very popular. Midrange Hunter and C'Thun Druid are being used to tackle Control Warrior, and the Snapshot writers expect the meta to adapt to the dominance of Control Warrior, which should result in Aggro Shaman and Zoolock returning to the top spots.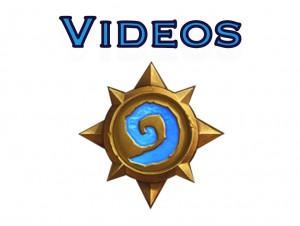 Best Fair Moments #13
How Good is Call of the Wild?
Best of Yogg-Saron
Dr. Boom's Terror Continues
The Unkillable C'Thun
Amaz's Vape it and Take it
Best Moments #26
Kolento Plays C'Thun Druid
StrifeCro Tempo Mage
Amaz's Secret to Yogg
Epic WTF Moments #19
Kripp's 25 Honest Cards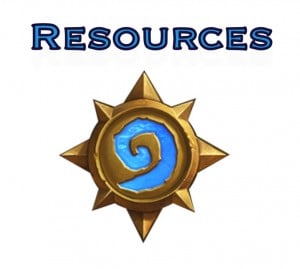 As always, we have some good resources on the site for you in case you are new to the game or simply want to sharpen up your game. There's never such a thing as too much help in Hearthstone, so check out our guides.  
Hearthstone Deck-building Guide