Hello everyone, and welcome to the week! It's time once again for our look back at the noteworthy updates of the last seven days. To be honest, this was kind of a so-so week for interesting updates, but I've still managed to find a few worth looking at. Of course, you can keep an eye out for updates yourself using AppShopper Social (Free), the watchlist in the TouchArcade App (Free), or by participating in the TouchArcade forums, but this weekly summary is here to fill in the things you might have missed. Let's dig in!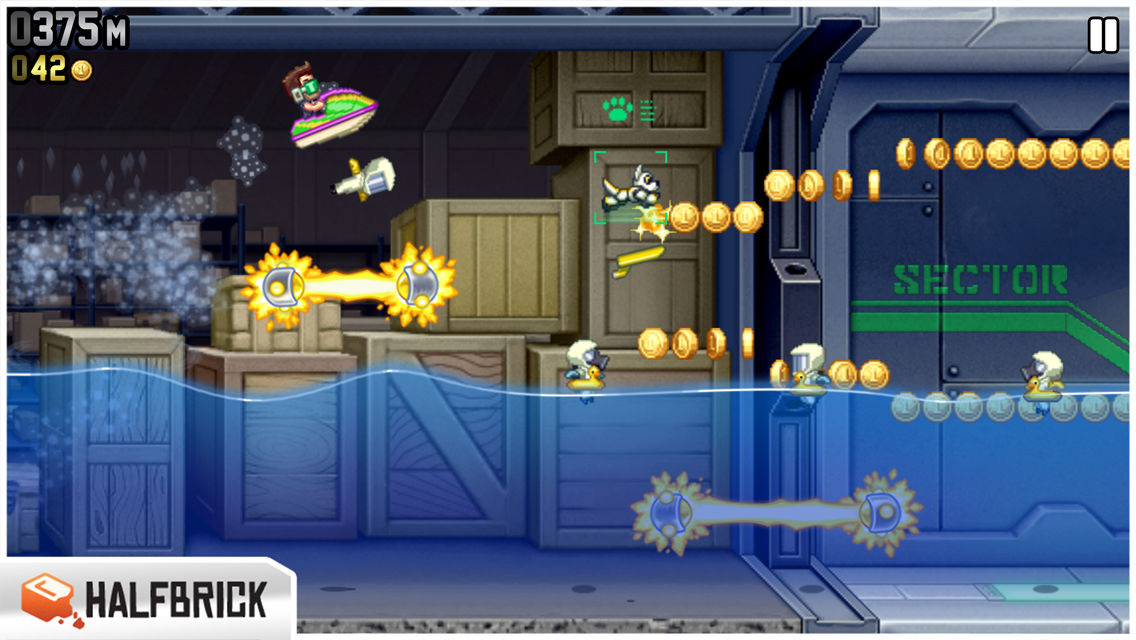 Jetpack Joyride, Free As always, it's nice to see Jetpack Joyride chugging along after so many years. It feels a little plain these days, but that's because it influenced and inspired so many games, I think. Anyway, this update adds the ability to skip a mission for the price of 500 coins, and throws a special Starter Pack in there for anyone who somehow hasn't played the game yet. Also, bug fixes and general improvements!
Bad Piggies, Free Worry not: being the co-stars of one of the most successful video game movies of all-time hasn't gone to the heads of the Bad Piggies. They're still out there working as hard as us regular Joes and Janes. This update adds a ton of new parts to the game, largely tied up in the new Daily Loot Crate system. If you end up with a bunch of stuff you don't need, you can feed it to the new scrap machine to get something more useful. Not bad, Bad Piggies.
Alchemic Dungeons, $2.99 One of the things I love about Alchemic Dungeons is the increased number of characters compared to the original Rogue Ninja. This update adds one more, the Witch, and she is positively adorable. Also in this update, a new Intelligence stat has been added to determine how successful your crafting experiments turn out. There are also a bunch of new items and some tweaks to the game's balance.
slither.io, Free It's the sweeping sensation that's keeping the lights on at mobile game sites everywhere, and it got two updates in the last week. Wow, I should make a Top 5 Slither.io Updates article! Anyway, the first of the two added a new control mode and a boost button, as well as an offline mode that pits you against the AI. The second update made some control improvements and fixed a bug people were reporting in the new AI mode. How's that for service? Now, let me tell you all about the Top 18 pieces of pasta that remind me of Slither.io… wait, where are you going?
Never Gone, Free Well, here's another update for Never Gone, but does it fix the things people were complaining about? First up, there are now English voice-overs, which is nice, I suppose. The game now supports MFi controllers, and that's a big thumbs-up from me. Some of the prices of items have been lowered, and that's definitely a good thing. Apart from that, it seems to be bug fixes and optimizations. There's no mention of the game balance being adjusted, and I haven't had the chance to check it myself, so it remains to be seen if Never Gone's biggest issues have been resolved.
UNCHARTED: Fortune Hunterâ"¢, Free For a free game that ostensibly exists to promote the brand for the console releases, Uncharted: Fortune Hunter is sure delivering the content. Here's another update to the game that adds 30 more levels, along with a new Armored Nate costume. Just to drive anyone making guides for the game mad, the developers have also changed up a few of the older levels for balancing purposes. But the real treasure is friendship. Friendship, bug fixes, and performance improvements. Never forget that, everyone.
Fishing Break, Free It looks like Fishing Break is going to update just about as regularly as its sister app, Pocket Mine 2. Its big update last week added a new world and some new rods, raising the maximum power level to 760. The developer cast their line into the water and managed to also reel in some bug fixes and improvements. Wow! I didn't even know those could be found in bodies of water.
Subway Surfers, Free The Subway Surfers have been around the globe a few times in the last year or two, and if you've seen the price of airline tickets recently, you know they've got to be feeling the pinch in their wallets. Luckily, one of the kids has come up with a last-ditch plan to save the ol' malt shop before the evil billionaire real estate owner forecloses on its mortgage. That's right, the Subway Surfers are going to Vegas, baby! If you thought those Hangover movies were out there, you haven't seen the half of it, friends. Ah, I'm just joking. You'll do the same old stuff in a new location and unlock a new costume you probably won't ever use. Woo-hoo.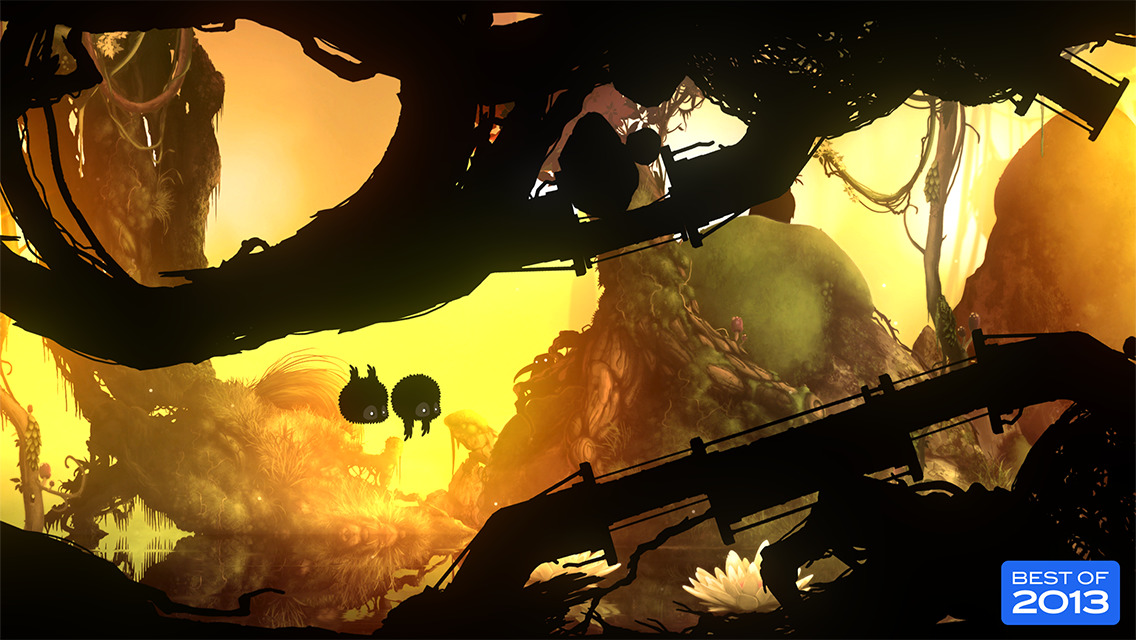 BADLAND, $0.99 Let me tell you once again who's bad: the aforementioned piggies, and this land right here. Yes, yes. This update finally brings the level editor plans to fruition, adding a new official day called Eternal Day that is made up of 40 of the best and brightest user-created levels. Also note: the bug-fixing die has been cast!
Alto's Adventure, $4.99 Being that Alto's Adventure was already a pretty good game to just chill out with, the latest additions to the game feel quite natural. Two new modes, Zen Mode and Photo Mode, give you new options if you just want to enjoy the scenery in the game. Zen Mode lets you play with no game over, no score, just you, the mountain, and the relaxing new soundtrack. Photo Mode allows you to frame and take shots that you can share if you like, and it's easily accessed from the pause menu. Given that my life is fairly hectic at the moment, I can appreciate this update enough to give it the highly-coveted Update Mondays Most Spider-Mans Of The Week award. Well done!
Real Racing 3, Free Real Racing 3 keeps moving along, and as usual has a stack of new cars you might be interested in, but probably won't ever get your fingers on. It's time once again for the Le Mans event, and with it comes five new cars.There's the Ferrari 488 GTE, the Ford GT Le Mans, the Corvette C7.R, the 2016 Porsche 911 RSR, and the Jaguar C-X75. That's the first Jag to be added to the game, so it's at least noteworthy. As you'd expect, most of these cars serve as prizes for winning upcoming events, so if you want to drive them, you should get practicing.
Looty Dungeon, Free Wow, this is a big update for Looty Dungeon. It has embraced its theme by adding more RPG elements. Heroes earn experience and can level up, giving them new abilities and costumes. To go with that, there are five new heroes, and the prize machine has been adjusted so that if you get a double of a hero you already have, they'll get a ton of experience points. Just the kick in the pants the game needed, in my opinion.
Temple Run 2, Free Winter was coming, but now winter is over. It's time for a little heat, and Temple Run 2 aims to deliver. The Blazing Sands are here, bringing a new world to run through with a lot of new lethal obstacles to avoid. Naturally, there are some new threads for everyone. Don't want them running around a desert in their winter parkas, after all.
Hitman Sniper, $0.99 If there was one thing you could ask for in an update for Hitman: Sniper, it would be another level, so the new version of the game that hit last week is definitely a crowd pleaser. The new Death Valley map has you protecting a survivor against waves of zombies. There are three different difficulty levels and an adaptive AI that should hopefully help extend the game's longevity. It wouldn't be a truly good update without new guns, however, so it's a good thing there are two new rifles, too. Plus, many of the existing guns can be upgraded further, and there are new perks for all of the top-tier rifles.
Rick and Morty: Pocket Mortys, Free The first thing you might notice is the spiffy new icon featuring Rick's mug instead of Morty's, but that's just the surface of the new content. There are new attacks, new items, new Mortys, and a convenient new feature that lets you re-teach your Mortys moves that they've forgotten. Oh, and bug fixes, glorious bug fixes. They finally added this show to the Japanese Netflix, so I think I'll give it a watch soon.
Pinball Arcade Plus, $0.99 Let's close things out with a look at the latest table to hit Pinball Arcade. This time around, it's Gottlieb's TX-Sector, a 1988 table designed by the prolific John Trudeau. To be honest, the thing I remember most about this table is that its logo used the Superman movie font. It's a somewhat obscure table with an interesting sci-fi theme that feels as 1980s as all get-out. Given that Pinball Arcade has largely succeeded in cataloguing most of the major tables, at least the ones without unreasonable licenses, it's kind of cool to see them filling out the roster with lesser-known ones like TX-Sector.
That about wraps it up for last week's significant updates. I'm sure I've missed some, though, so please feel free to comment below and let everyone know if you think something should be mentioned. As usual, major updates will likely get their own news stories throughout this week, and I'll be back next Monday to summarize and fill in the blanks. Have a great week!