Well it's once again that time of week when a veritable truckload of new iOS games hit the App Store. Not just any truck either, a pretty darn large truck. Also, this is a pretty special week as there's a new Mika Mobile game, Lost Frontier, and they don't often release games but when they do they're almost always fabulous. Not to mention Sky Force Reloaded, the sequel to one of my favorite games of 2014 and one of the most graphically impressive games I've seen in a while. It's a great week folks so get busy checking the list below and downloading like there's no tomorrow, and let us know which games you're excited for in the comments!
---
The Amazing Bernard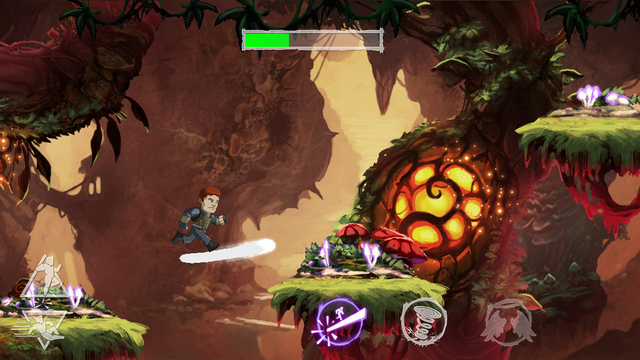 iTunes Description
You will play as THE Bernie O'Tag in an action/adventure/platformer/runner that will push you to the brink with a challenge worthy of the old school.

But who is Bernie O'Tag…?

A world-renowned, legendary hero with a career of success in some of the most dangerous and critical missions the world has seen…

That's the man the world knows…but I know Bernard O'Tag…and there's a story to be told to find out how the scrawny, meek Bernard I knew became the "Amazing" Bernie O'Tag…

….I'm going to make him tell that story and you are going to help me.
Forum Thread: The Amazing Bernard (by Kumkwat Entertainment, LLC)
---
Blocky Soccer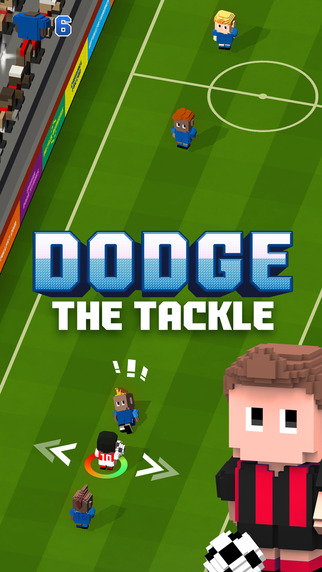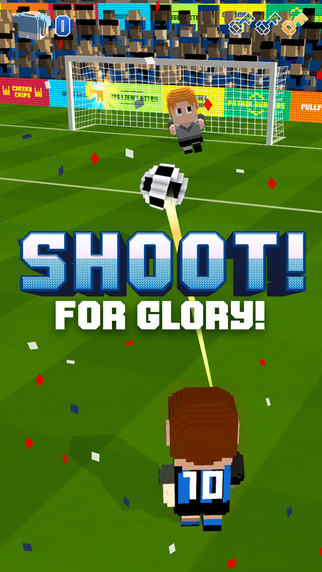 iTunes Description
Run, dribble and shoot as the striker in a fresh, fun soccer runner!

The most fun you can have with a ball, combining realistic physics and humorous gameplay.

Dodge tackles, compete in matches, win international tournaments and hold your nerve in penalty shootouts. How many trophies can you win?
Forum Thread: Blocky Soccer (by Full Fat)
---
Board 2 Death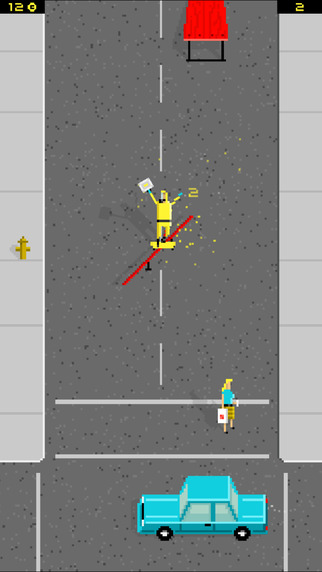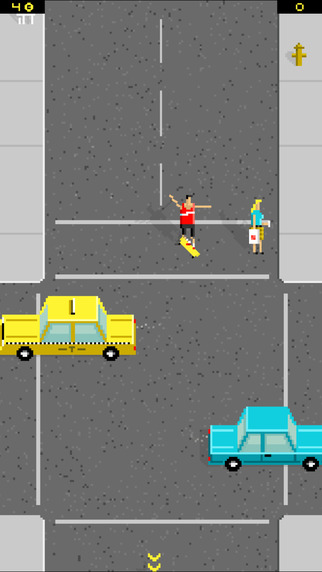 iTunes Description
Grab your board and hit the streets, it doesn't matter if you are a skater, granny, ninja or dog, anyone can bust out some sweet tricks.

Simple one touch controls, grind some bars, jump some ramps but watch out for the traffic.
Forum Thread: Board 2 Death (by Colin Lane)
---
Dig Deep!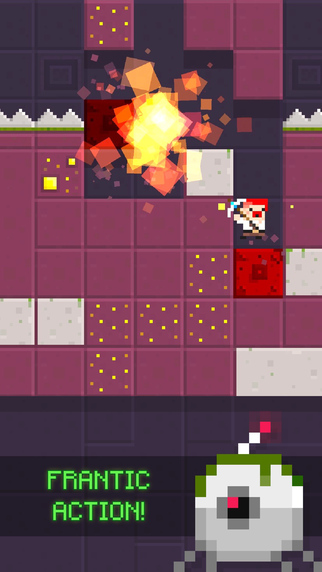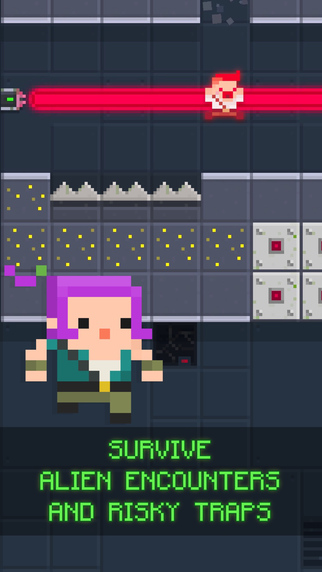 iTunes Description
Join the Intergalactic Mining Guild and prepare for a wild adventure full of alien creatures, deathly traps and gold… lots of gold!

Meet Roger, the most famous mustachioed, toupeed miner of the galaxy! Help him and his friends gather valuable gold on a dangerous mission into the endless abyss of an ancient planet.
Forum Thread: Dig Deep! – Noodlecake + Flippancy Studios
---
Fi, Chris and the Apocalypse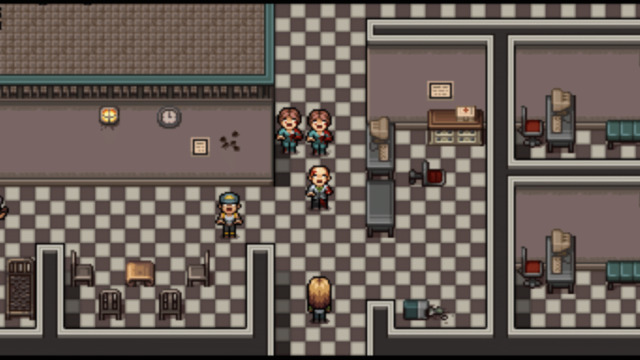 iTunes Description
Join Fi, Chris and others in a journey to find safety from the Undead hordes.

Classic JRPG style gameplay adapted for Mobile and brought into the modern age. Meet Friend's, Enemies and countless Zombies but be careful, supplies are scarce and you may have to get creative to keep safe. Exploring everywhere will be key to surviving.
Forum Thread: Fi, Chris and the Apocalypse (by Chris Dixon)
---
Goal Finger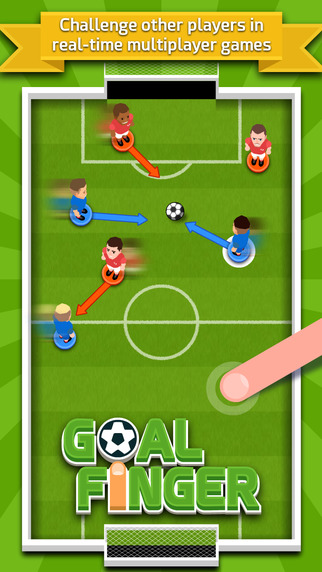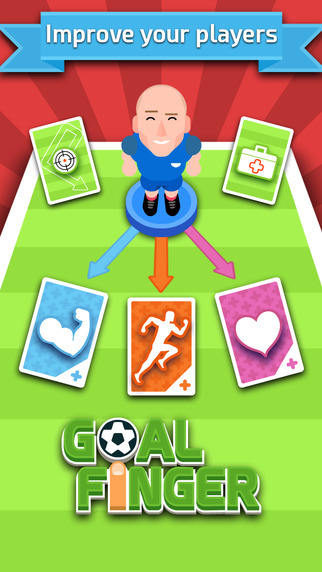 iTunes Description
Goal Finger is a simple, tactical game… just like football (soccer)! But you won't need any football (soccer) shoes here, just your fingers and eyes!

Got 5 free minutes? Take on players from all over the world in action-packed matches where every move counts. Anticipate, bluff… it's no-holds-barred!

Train your players to increase their performance levels, recruit new players, or put together your dream team with the international stars of the Goal Finger game!
Forum Thread: Goal Finger (by GlobZ)
---
Hockey Clicker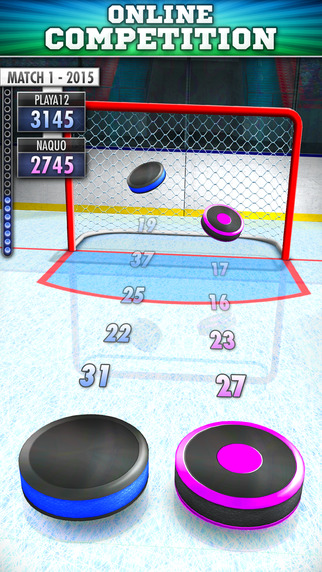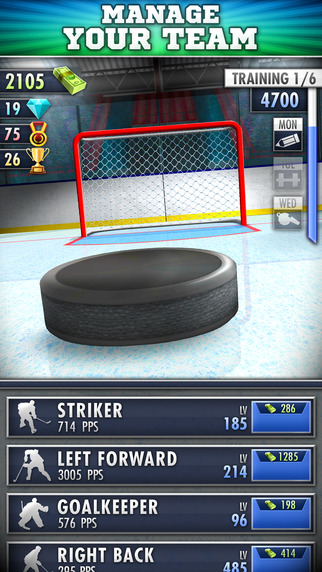 iTunes Description
Tap your way to glory! Collect cash, recruit players, and manage your team as you battle against real opponents from all over the world.

• TEAM UP WITH FRIENDS •
Play alone, or form a team with your friends to compete for fame and riches in weekly tournaments.

• MANAGE A FRANCHISE •
Draft, sign, and train players into an unstoppable roster of superstars.

• COMETE ONLINE •
See how your team stacks up against the competition in blistering online matches.
Forum Thread: Hockey Clicker (by Naquatic)
---
Human Resource Machine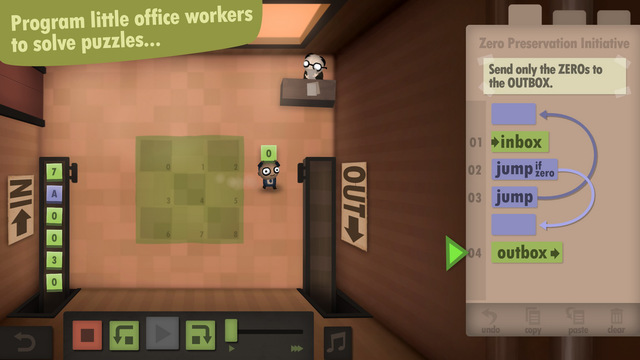 iTunes Description
Program little office workers to solve puzzles. Be a good employee! The machines are coming… for your job.

Human Resource Machine is a puzzle game for nerds. In each level, your boss gives you a job. Automate it by programming your little office worker. If you succeed, you'll be promoted up to the next level for another year of work in the vast office building. Congratulations!

Don't worry if you've never programmed before – programming is just puzzle solving. If you strip away all the 1's and 0's and scary squiggly brackets, programming is simple, logical, beautiful, and something that anyone can understand and have fun with! Are you already an expert? There will be extra challenges for you.

From the creators of World of Goo and Little Inferno. Have fun! Management is watching.
Forum Thread: Human Resource Machine (by Experimental Gameplay Group)
---
The King of Triads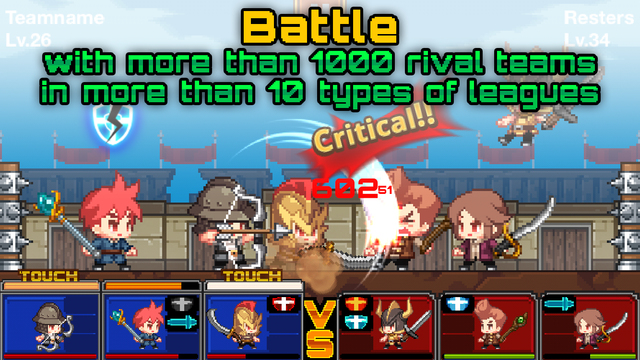 iTunes Description
20 years since 'Barcode Knight'. New concept fantasy sports game has come!
Set your own team and win at 'The King of Triads' !!

The 328th year of Barcodia, 80 years of war with the monsters have finished and finally the kingdom is at peace. However, long lasting war makes people drained and they could not enjoy the peace. Warriors lose their jobs all of sudden.

Therefore, government hosts team fighting sports 'The King of Triads' not only to entertain people but also to rescue the warriors from the unemployment.
Forum Thread: The King of Triads (by Magic Cube)
---
Koala Crush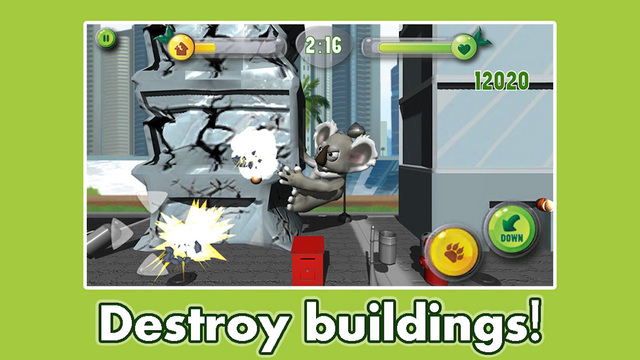 iTunes Description
Are you ready for revenge? Koala needs you.

Help Koala in this smash-all Rampage-style arcade game, knock down buildings around the world, and avenge the destruction of your home!

The last of the eucalyptus trees has been cut down in Australia, depriving the poor Koala of its natural habitat: get revenge against humans, destroy everything that crosses your path, and plant new trees!
Forum Thread: Koala Crush (by bitdrome)
---
Little Big Fish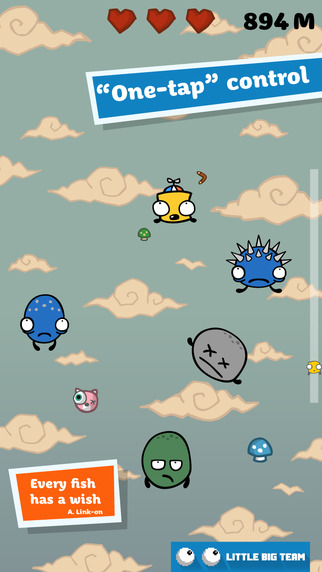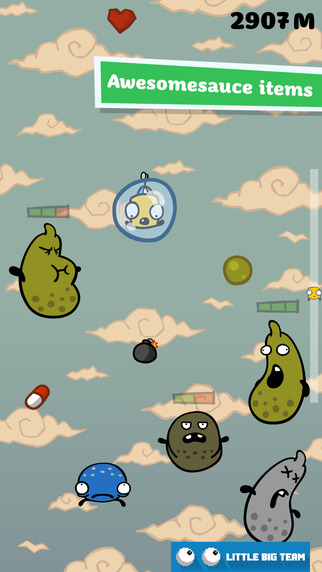 iTunes Description
Little fish Edward dreams of big adventures, and one day his dreams will come true. Fighting his fears and uncertainty, he is paving his way through the beautiful sky.

Hightlights:
– 36 explorable and very useful items (more are coming soon)
– no internal ads or purchases
– endless adventure
– incredibly dynamic gameplay
– game replay videos (+ sharing)
– iCloud support
Forum Thread: Little Big Fish (by Little Big Team)
---
Lost Frontier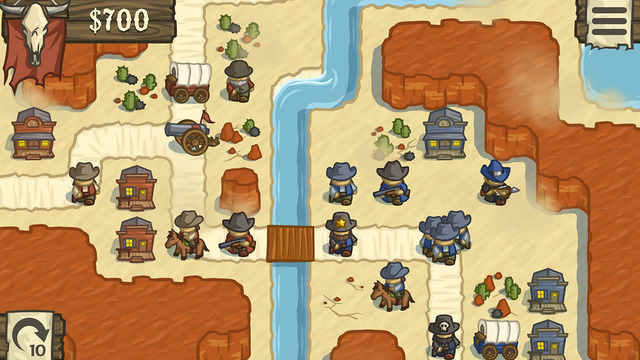 iTunes Description
Lost Frontier is a turn-based strategy game, brought to you from the creators of the Battleheart and Zombieville series'. In a fantasy-western setting consumed by steam-punk technology and the supernatural, can you survive with just your wit and a six-gun at your side?
Forum Thread: Lost Frontier (By Mika Mobile)
---
Monster Builder: Craft, Defend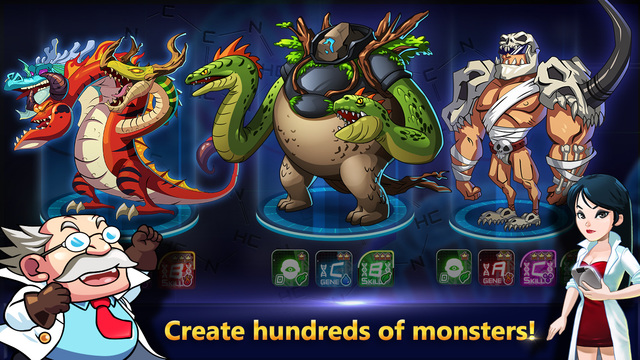 iTunes Description
Monsters march in from mysterious portals and destroy everything in their path. No weapon on earth can hurt them. The only thing that can stand up against the alien monsters is… well, alien monsters!
Collect monster DNA to create hundreds of variations. Research new units, upgrade your base, and produce your own army of monsters to defend the Earth! Discover and research the DNA sequences of many unique hero monsters, and time their fantastic skills to turn the tide of battle!

Welcome to the world of Monster Builder, where monster creation is finally at your fingertips. Save the world, research new monsters, upgrade your base, and battle your friends. You just might come across a hero monster of your own with mind-blowing skills. Organize your team to counter the enemy is key to a successful mission. But that's just the beginning. Choose your hero monsters wisely and know when to use them!
Forum Thread: Monster Builder: Craft, Defend (by DeNA Seoul Co.,Ltd.)
---
Ninja Dude vs Zombies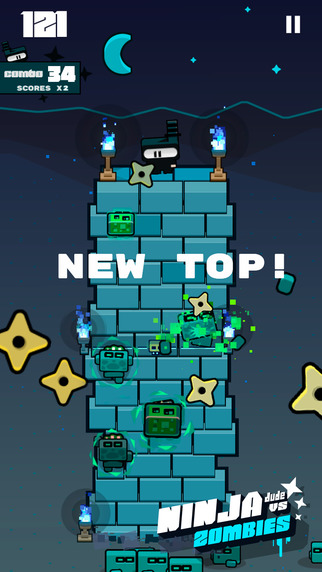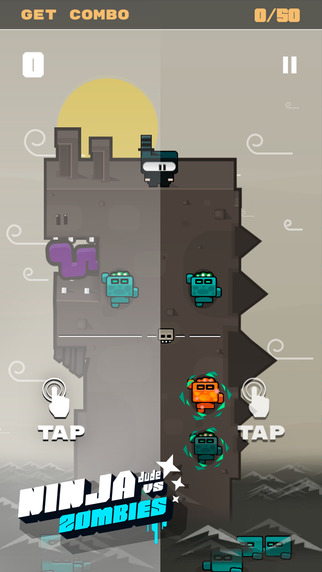 iTunes Description
Tap 'n' slash as many zombies as possible with ninja shurikens and survive zombie invasion in this endless clicker game!

A brave ninja is trapped on a tower surrounded by the hordes of bloody zombies. He has to survive this zombie invasion with a help of his thick-and-thin shurikens.
The player's main goal is to kill as many zombies as possible by tapping on both sides of the screen.
Forum Thread: Ninja Dude vs Zombies – endless tap 'n' slash zombie clicker (by AdoreStudio Ltd.)
---
Nonstop Knight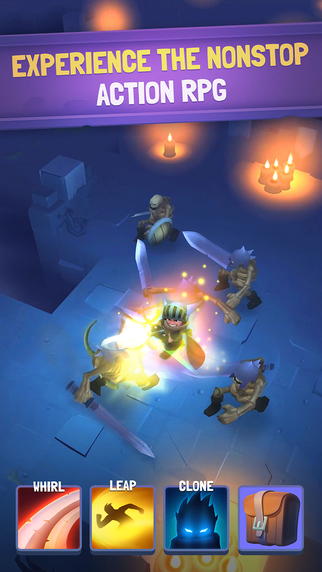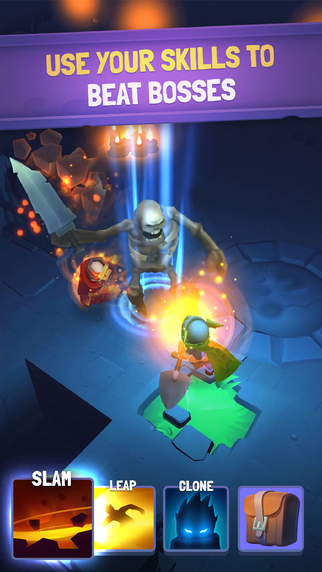 iTunes Description
Playable with one thumb and designed to instantly pick up and enjoy – the never-ending quest of Nonstop Knight awaits! Tackle the adventure at your own pace and earn rewards even while taking a break!

– Smash enemies, beat bosses, earn gold – it's that simple!
– Upgrade your knight and battle better
– Discover new abilities to unleash in battle
– Climb the dungeon leaderboards – rewards await!
– Stress-free gameplay – ideal for playing on the go
– No Internet connection required
Forum Thread: Nonstop Knight (by Kopla Games)
---
Penguin Peng!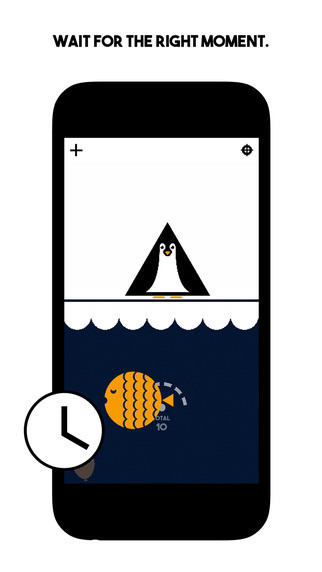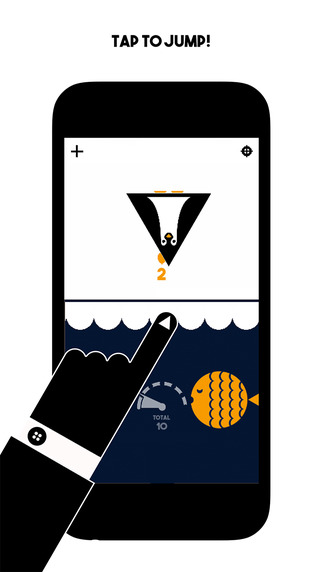 iTunes Description
Burst the puffed up fish with the penguin´s pointy top!

Reach higher levels to unlock new targets and hit as much as you can to win medals!

3…2…1…PENG!
Forum Thread: Penguin Peng! (by Tim Kretz)
---
Pixel Cup Soccer 16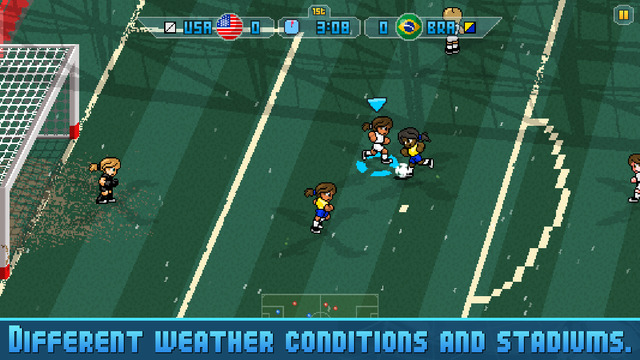 iTunes Description
ARE YOU READY FOR THE COPA AMERICA CENTENARIO?

Pixel Cup Soccer 16 is a casual retro style soccer game, a great evolution from the first edition. It's a dynamic arcade game with a fast paced gameplay, just the fun part of soccer! The game has great pixel art graphics like the games from the 90's, evoking nostalgia!
Forum Thread: Pixel Cup Soccer 16 (by ODT S.A.)
---
Qubbio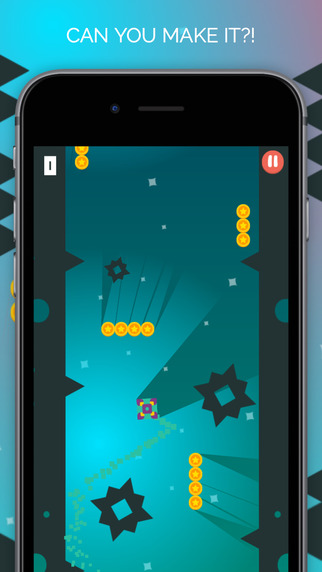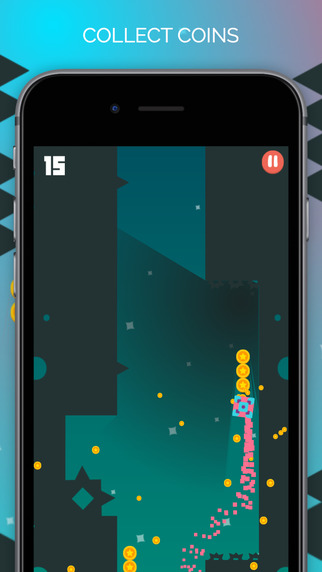 iTunes Description
Climb as high as you can. Switch from left to right and avoid the obstacles.
Tap to switch and collect coins to unlock new cubes with better ability to maneuver.
Forum Thread: Qubbio (by Konig Studios, LLC)
---
Quiz Tales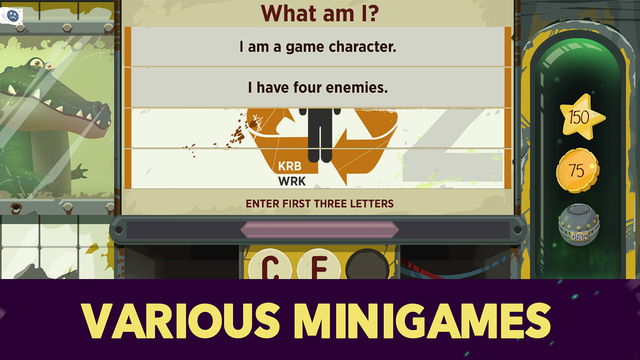 iTunes Description
Quiz Tales is a trivia game with progression, nice animal characters, and a variety of original game modes, including city ladder and group mode.

Features:
● Explore 7 various trivia minigames and modes
● Challenge other players, get trophies, gain ranks in your city and country and the whole world
● Team up with your friends to reach the juicy goal in the group game
● Level up to discover new houses and game mechanics
● Unlock fancy animals and collect dozens of nifty hats
Forum Thread: Quiz Tales (by Krabwerk)
---
Sausage Legend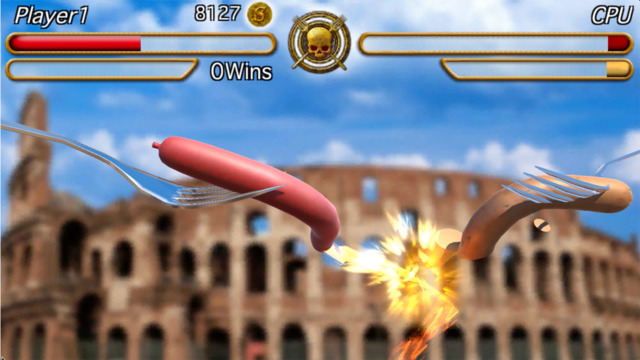 iTunes Description
Sausage chosen one. Draw your sword! It's a fighting game in which you'll wield a sausage. With a physics engine, the sausages will react realistically.

How to play
Just hold the screen to charge up power and then release your finger to attack.

26 world sausages created with a physics engine are available.
Realistic and beautiful 3D graphics!
2 player game
Obtain all the legendary sausages and bring peace to the world.
Forum Thread: Sausage Legend (By Milkcorp)
---
Sky Force Reloaded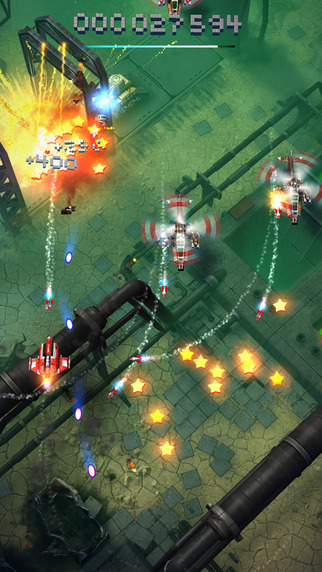 iTunes Description
The last shoot'em up you will ever play! There are many scrolling shooters but none of them is like "Sky Force". This stunning shoot 'em up game combines the classic arcade elements with the new possibilities offered by current technology. The new installment in the series just came out in a spectacular style.

"Sky Force 2014" was a huge success, acclaimed by gamers and critics. "Reloaded" gives players more of what they loved in the previous "Sky Force". Get ready for your device getting hot and your finger getting sore. Prepare yourself for exciting new missions, more powerful enemies and breathtaking boss battles!

"Sky Force Reloaded" offers georgeous 3D graphics, intense gameplay and a lot of new features. The options to boost up your planes are incredible. Yes, that's right, PLANES! There's a satisfying number of planes to choose from. Each with different strengths and weaknesses. Cater to your inner collector by hunting in-game buff cards and unlocking a number of achievements.
Forum Thread: Sky Force Reloaded (by Infinite Dreams)
---
Soccer Sumos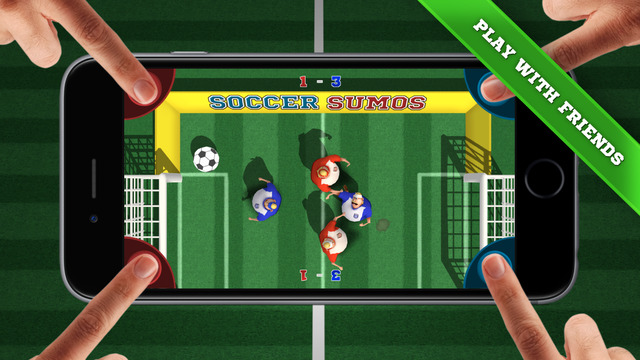 iTunes Description
Tabletop multiplayer soccer for 1-4 players! Are you ready to score and tackle?

Features
– Everybody can play
– One-button controls
– 1 vs 1 and 2 vs 2 matches
– Frantic multiplayer gameplay
– Guaranteed laughs with friends

From the makers of King of Opera!
Forum Thread: Soccer Sumos (by Tuokio)
---
SolForge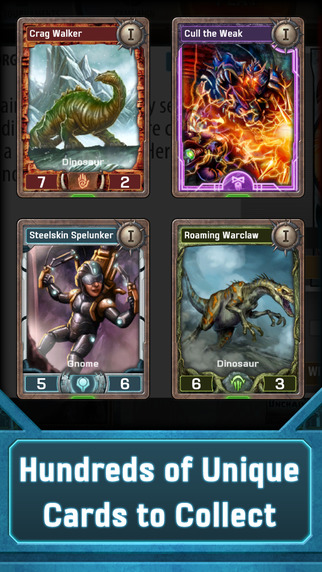 iTunes Description
The exciting new digital collectible game from the creators of the Ascension: Deckbuilding Game and Magic: the Gathering.

SolForge is a revolutionary digital collectible card game that will redefine the genre, designed specifically to take advantage of the mobile space. Players start with free decks and earn cards every day by playing!
Forum Thread: SolForge – (by Stone Blade Entertainment)
---
Speed Tube Racer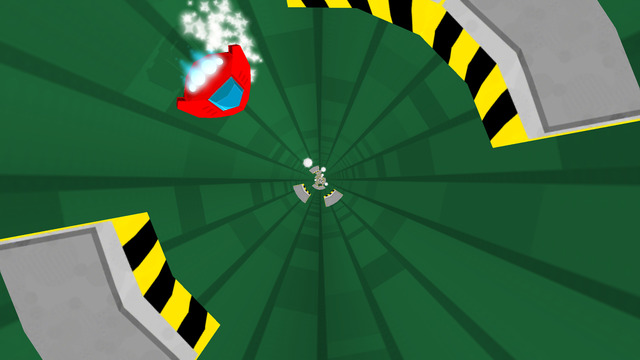 iTunes Description
Speed Tube Racer is an easy flow racing pod game with non-stop relaxing gameplay.
Blast your way through deadly traps on a space pod within the endless tube listening for the calm and relaxing electronic soundtrack. Collect crystals and upgrade your pod. Speed Tube Racer is the most entertaining version of one of the greatest arcade racer in space history!
Forum Thread: Speed Tube Racer (by Briogames)
---
Star Nomad 2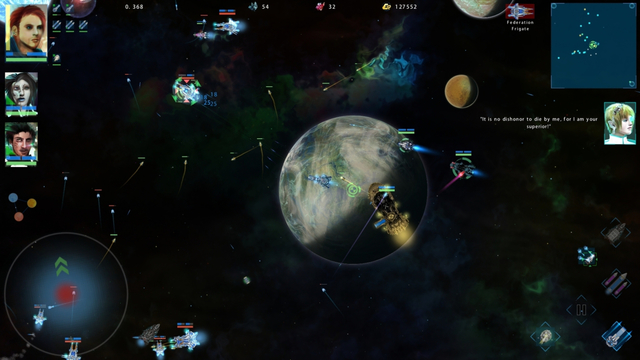 iTunes Description
Set in a dynamic open-world sandbox with an evolving conflict between three major splinter groups of humanity, players can freely be merchants, bounty hunters, pirates, miners, smugglers or wanderers.

Your actions or in-actions, big or small carry consequences that are noticed by the inhabitants and factions. Empires will rise and fall, take a side, or sow the seeds of anarchy.

Be immersed in a universe that's alive with random events offering pilots an opportunity for exploitation. Be involved in dynamic economies with logistical supply & demand at the mercy of a capitalistic merchant or a menacing pirate.

Be the catalyst to decide the fate of humanity.
Forum Thread: Star Nomad 2 (by Anh Huy Phan)
---
Stay on Line – Line Runner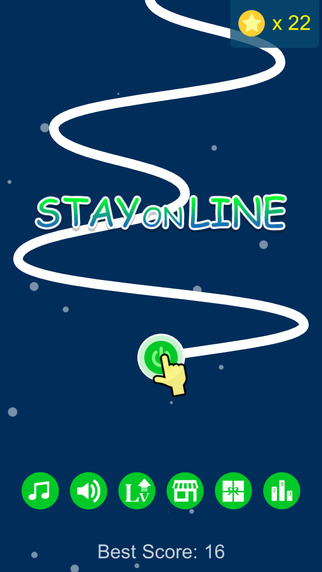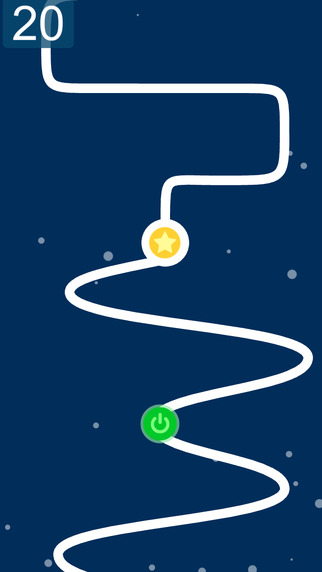 iTunes Description
Stay on Line is a 2D line runner game. It is similar to the popular "Follow the line" game where you have to keep your finger on the screen and run through randomly generated path. Try to stay on the line and run as far as you can and beat your friend's high score!
Forum Thread: Stay on Line – Line Runner (by Xllusion Ltd)
---
Step On Gregg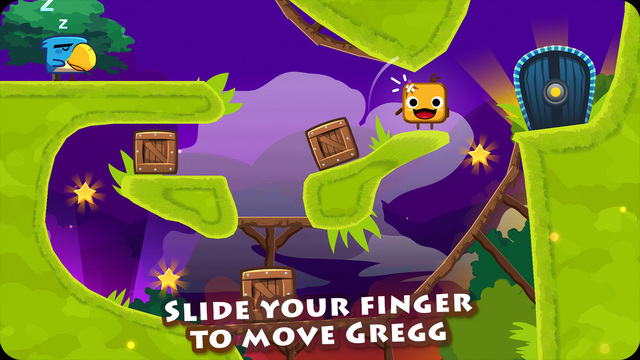 iTunes Description
What would you do if someone stepped on you?
Furious, would you insult the culprit?
Serious mistake, because on your back the sleep walking chickens are going dangerously towards the pit…

Welcome to Gregg's universe, where our hero too busy to bellow, could not save one of the fowls in danger.
Your mission – if you accept it – is to help Gregg to save these poor beasts!
Forum Thread: Step On Gregg (by Usual Makers)
---
Steppy Pants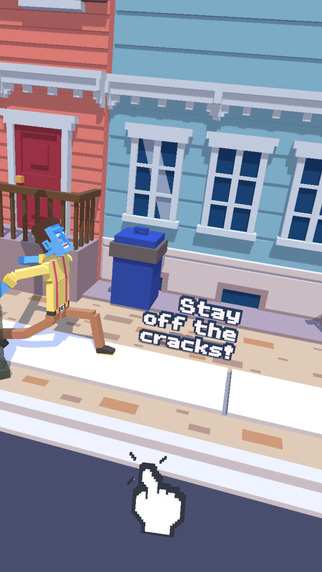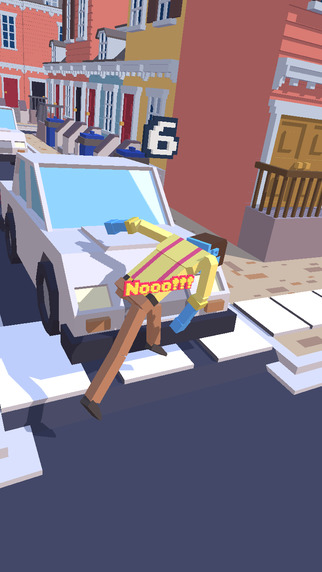 iTunes Description
Learn to walk… again!

Steppy Pants, the most realistic walking simulator you'll play this year!
Keep your cool when faced with insurmountable odds, like reckless drivers and an inexplicable inability to step on sidewalk cracks.
You'll laugh. You'll cry. You'll remember just how much fun you can have walking down the street.​
We've been playing this game non-stop for months and it still makes us chortle!
Forum Thread: Steppy Pants (by Super Entertainment)
---
Super City
iTunes Description
Create your own superhero and cross paths with up to 150 other heroes & villians in the ultimate shared universe! Decide where your loyalties lie and fight for control of every corner of Super City as your own unique story plays out. Inheriting an above-average combat system from the Wrestling Revolution series, this game supercharges the action with new powers, technology, costumes and locations!

Upgrade to the "Special Edition" to save your changes to all characters and make the world your own. This includes starting with a character of your choice and never ending until you choose to. You can also enjoy setting up your own "Fight Scenes" to blow off steam with no pressure!
Forum Thread: Super City (By MDickie)
---
Transformers: Earth Wars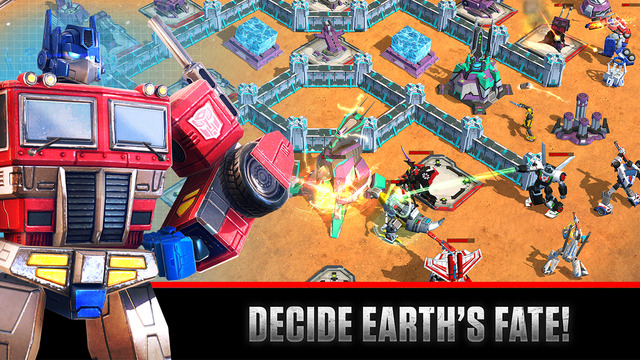 iTunes Description
THE TRANSFORMERS ARE BACK ON EARTH!

In this digital version of the classic battle of Good vs Evil, Autobots vs Decepticons; commanders from around the world must choose a side, assemble the ultimate team of Transformers characters and prepare their defences in the final fight for planet Earth in Transformers: Earth Wars!

Whose side are you on? Earth's fate is in your hands!
Forum Thread: Transformers: Earth Wars (by Backflip Studios)
---
Walls & Balls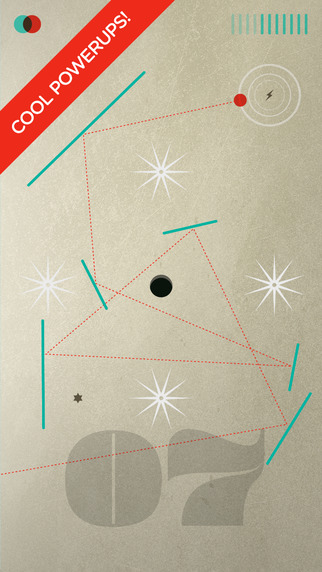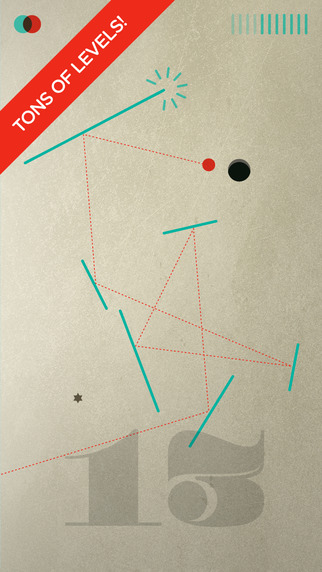 iTunes Description
A golf-pinball-labrynth-pong hybrid with a Swiss design aesthetic? Say whaaaaaaa? Study and master the laws of physics in this fast paced ball bouncer.

Draw walls to guide a fast moving ball into a hole. Capture power-ups to help your chances of success. Enjoy the Swiss design aesthetic and the attention to details that make Walls & Balls a delight to play.

Tons of challenging levels and deceptively simple gameplay will keep you thrilled for hours. Fun for kids and adults.
Forum Thread: Walls & Balls (by The Frosty Pop Corps)
---
Warcher Defenders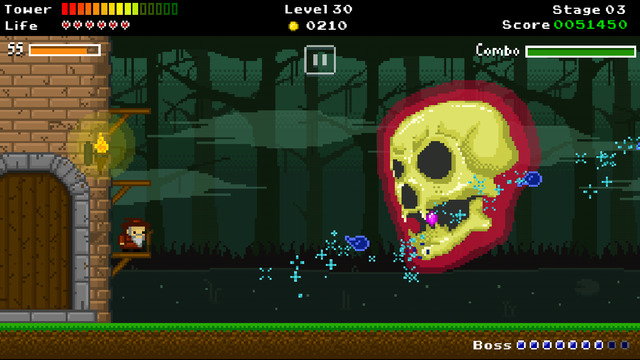 iTunes Description
Warcher Defenders is a tiny castle defense action RPG with a very unique and challenging gameplay!

Join this epic archery adventure (with lots of weapons and spells) and fight lots of enemy hordes to defend the towers in the Baran continent and keep the sacred gems away from them!
Forum Thread: Warcher Defenders (by Ogre Pixel)
---