Hello everyone, and welcome to the week! It's time once again for our look back at the noteworthy updates of the last seven days. If I were being completely thorough, the theme this week would be removing iAd support, but that kind of thing isn't nearly saucy enough to get into this feature. So instead, I've found some other awesome updates for you to look over while you eat your morning Eggos. Of course, you can keep an eye out for updates yourself using AppShopper Social (Free), the watchlist in the TouchArcade App (Free), or by participating in the TouchArcade forums, but this weekly summary is here to fill in the things you might have missed. Let's dig in!
Templar Battleforce Elite, $4.99 Are you ready for Ironman Hell? Templar Battleforce has a new difficulty setting, in case the existing ones weren't doing it for you. You can switch to this new challenge from the New Game+ mode. The other major addition in this update is a batch of new Buff Ordnances that have been added to the skill trees. Some minor balance tweaks, UI improvements, and bug fixes round this one out.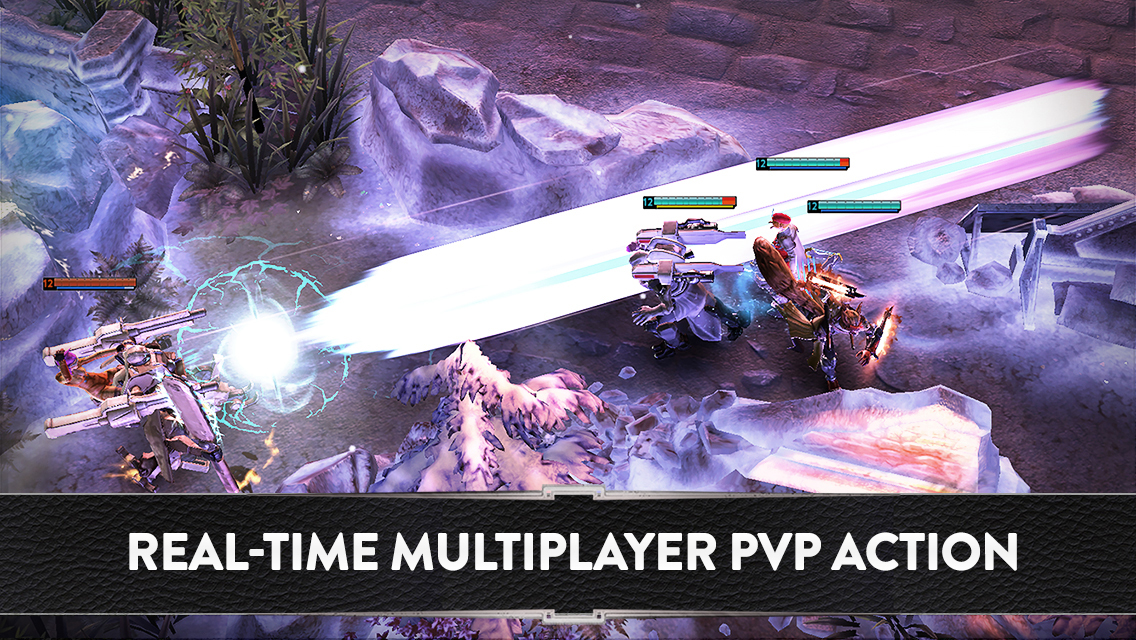 Vainglory, Free Is it new hero time? Yes, it is. The latest character to join Vainglory's roster is Lance, who uses a… well, he uses pole arms, of which one type is known as a lance, so good job with that low-hanging fruit there, President Of Naming New Vainglory Heroes. He seems to be tooled towards defense, but with some options to push him towards an offensive role if that's your thing. Also included in this update is a new quest system, which gives you rewards for completing certain tasks. Finally, since opening chests was the coolest thing a few weeks ago, you can now open chests in Vainglory. One for each account level you gain, and yes, you can open up chests for previous levels you gained.
Panzer Corps, $19.99 Slitherine is, I swear, the most tsundere iOS publisher around. One minute they're never making any iOS games again, the next minute they release something new. Then they're not supporting iOS apps going forward, and now we've got this nice little update to Panzer Corps which allows you to buy the latest expansion campaigns, collectively known as US Corps. There are three IAPs in total to buy, each one costing $4.99 and following the US's campaign through different periods of time. I may not appreciate Slitherine's hot-and-cold nature, but credit where it's due: Panzer Corps is an awesome game, and these new expansions are pretty sweet. Therefore, one highly coveted Update Mondays Most Spider-Mans Of The Week award shall be awarded to House Slitherine.
Ticket to Ride - Train Game, $8.99 If you own Ticket To Ride and you also own the Ticket To Ride Europe expansion, good news! This update adds some new ways to play the Europe board, with three new variants that include 55 new objectives. Lots of fun Europe-flavored fun for all! If you don't own the Europe board, worry not. This content is now included in the Europe IAP, so as soon as you pick it up, you'll be all set.
Disney Crossy Road, Free Well, I'm sure a second Alice live action movie seemed like a good idea at the time. With a softer-than-expected opening weekend under its belt, I'm sure there are some Disney execs who'd rather not see anything about Through The Looking Glass ever again. Well, I hope those execs aren't playing Disney Crossy Road, because this update brings the the newest Disney film's characters to the game. Fortunately, it's not all about Alice, as the 25 new characters include some favorites from the other worlds.
Blendamaze, $0.99 BorderLeap makes a lot of neat games, and Blendamaze might just be the least-known of the whole lot. It's a pretty cool variation on those old wooden labyrinth games that uses mixing colors as its twist. This update adds a new set of levels called the Challenge Series. There are 36 new stages in total, divided between Complimentary and Analogous color themes. This update also enables iCloud sync so that you can play across devices, and adds a highly welcome new soundtrack composed by Anthem Falls. Be sure to check this one out sometime.
UNCHARTED: Fortune Hunterâ"¢, Free While I think you'd have to be off your rocker to consider this a better game than Uncharted 4, it is a pleasant surprise that Uncharted: Fortune Hunter turned out to be as good as it did. Even if it had never updated, for a free little promotional app, it packed in a fair bit of content. But update it has, and with a bunch of new levels to boot. Strangely, the developers also seem to be adjusting existing levels, so that's kind of weird. There's a new outfit for Sully, and Donut Drake has also been added to the game, which is kind of odd as Naughty Dog intentionally left ol' Donut out of Uncharted 4 because they didn't like him anymore. Well whatever, new stuff, right?
DomiNations, Free The biggest news in this update seems to be the addition of 8 new national trade goods that you can collect by battling different nations. You'll have to win those battles, of course. There's also some new stuff with the Embassy, as near as I can tell, which allows you to make alliances with various civilizations to earn some advantages for World War. Of course, there are also some new building upgrades, and the requisite UI tweaks, bug fixes, and performance improvements. For those playing at home, please mark the spot on your Officially Authorized Update Mondays Bingo Card that reads "Shaun loosely summarizes patch notes of game he doesn't know very well". Anyone got a bingo yet?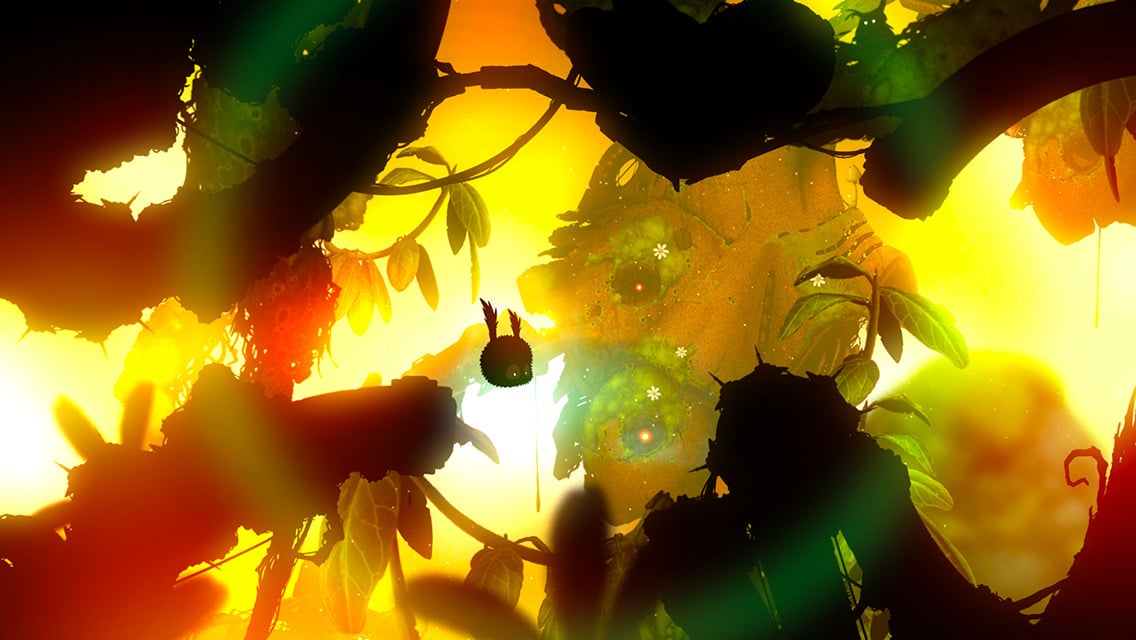 BADLAND 2, $0.99 If you love the online mode in Badland 2, this update has something great for you. Eight new levels have been added to the online mode for your gaming pleasure. On the other hand, if you don't care about the online mode, this update has… bug fixes? Not very glamorous, but look, those little bug fixes we make jokes about all the time are often the most important bits of any update, right?
Clash of Clans, Free Okay, I'm pretty sure I've got it right this time. Clash Of Clans got a fairly big update last week that added a few new things to the game. There are now friendly challenges where you can go into battle against a clanmate without the risk of losing any troops. Sounds great for practicing! There are two new troop types, the Baby Dragon and the Miner, and two new spells, the Clone Spell and the Skeleton Spell. I assume all of those things are exactly what they say on the tin. But perhaps most important of all, there are new upgrade levels, so it's time to get cracking on gathering the resources to get yourself back up to speed.
Mimpi Dreams, $0.99 This update sees the latest in the Mimpi series getting an entire new level to play through. That might sound a little sparse compared to some other updates, but when you consider that the base game only includes five levels, one new level is quite a substantial increase. Like all of the other stages in the game, it's beautifully crafted, and while it might not challenge your skills all that heavily, it's certainly a fun romp.
Puzzle & Dragons (English), Free Years down the road, this game is still a fixture at the top of many of the App Stores in the Asian mobile market. While the English version hasn't managed to have quite the same impact, it's doing well enough to justify continued development, at least. The latest update adds a skill transfer system for high-ranked (130+) players, an option to toggle the visibility of multiplayer dungeon rooms, some new Awoken skills, and an increased mailbox size. The developers have also made some balance changes and fixed a few bugs, along with some UI adjustments to accommodate the new skill transfer system.
Gangstar Vegas - Mafia action, Free So, this is a pretty odd update. There's some kind of virtual reality racing called L1MB0? With five missions? And I guess you can get some futuristic cars, but they're not boring real future cars. Instead they're future cars the way people in the 80s might have imagined them. Probably. Something about pawn shops and diamonds in here, too. I don't know. I have so little enthusiasm for this series anymore with it going free-to-play and GTA being, like, right over there.
Splash Cars, Free Splash Cars has a new 2 vs 2 multiplayer mode, so you can splash paint with a friend against a friend who also has a friend. Maybe you're all friends? I don't know. I try to stay out of other people's personal affairs. Anyway, on top of that, there are some paint jobs, and support for more languages. Gosh, I hope this update includes Esperanto!
Exploding Kittens®, $1.99 Exploding Kittens seems to be off to a good start on iOS, and hey, there's a new expansion to dig into. The Betrayal expansion pack is now available for $1.99, adding a bunch of new cards and strategies to the game. This update also reduces some of the strain on your battery, and brings back a couple of emotes that had been misplaced in a drawer somewhere.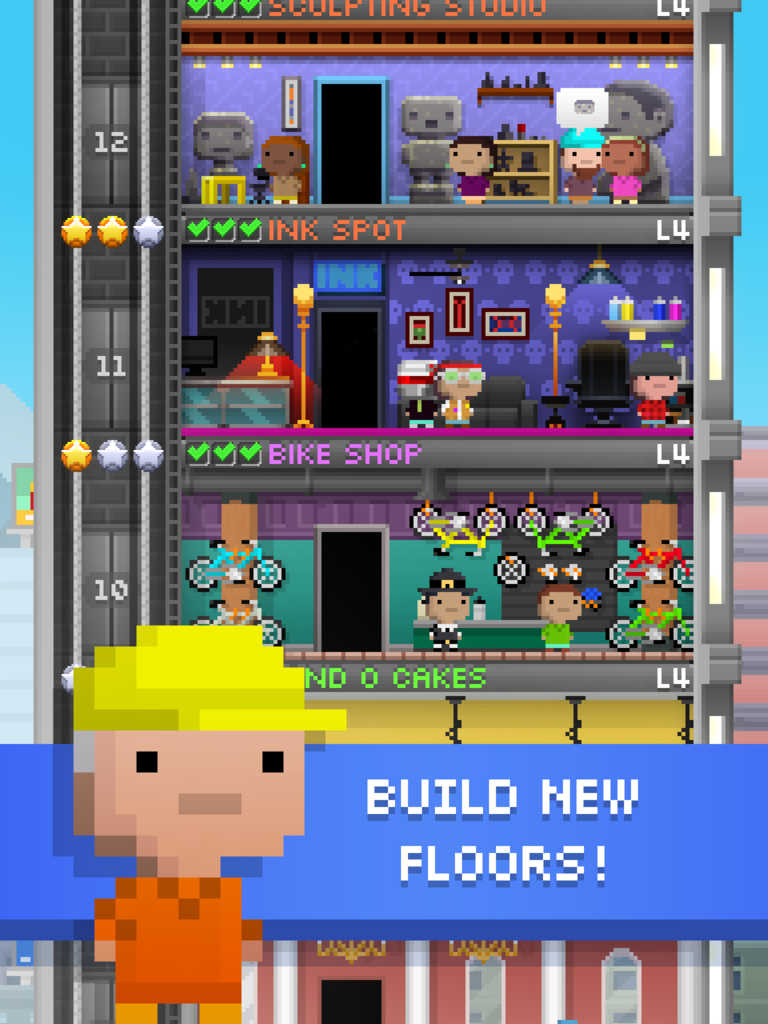 Tiny Tower: 8 Bit Retro Tycoon, Free Apparently, this is the controversial update of the week. Some people are happy to have a reason to fire up Tiny Tower again, while others preferred the game as it was before. In any case, to celebrate its 5th anniversary, Tiny Tower has gotten a huge revamp that makes it feel a lot closer to Tiny Tower Vegas. There are some Golden Tickets now, and all you need to do to earn them is take that tower you've been building for five years and toss it in the bin. Sounds, uh… peppy?
Pathfinder Adventures, Free Pathfinder also got a big update, adding in The Hook Mountain Massacre content. That translates to new scenarios, new character roles, new locations and maps, and tons of new monsters, spells, items, gear, and more. Some feedback from the community has been taken into account and changes have been made. Lots of bug fixes, too, but this update introduces some nasty bugs of its own. Well, it wouldn't be an Obsidian game if it weren't buggy, right?
That about wraps it up for last week's significant updates. I'm sure I've missed some, though, so please feel free to comment below and let everyone know if you think something should be mentioned. As usual, major updates will likely get their own news stories throughout this week, and I'll be back next Monday to summarize and fill in the blanks. Have a great week!