I don't know what's going on with this week, but there are a TON of new games. Like, an absurd amount. Lots of big ticket things too, like the long-awaited Titan Quest, and a freakish amount of sequels to games like Godfinger 2, Mr. Crab 2, and more. What a weird week! That is why I love iOS gaming though, and likely why you do to. Please comb through the huge list of games below, check out all the forum discussions for valuable insight, and let us know which games you'll be downloading this week!
---
Beat Racer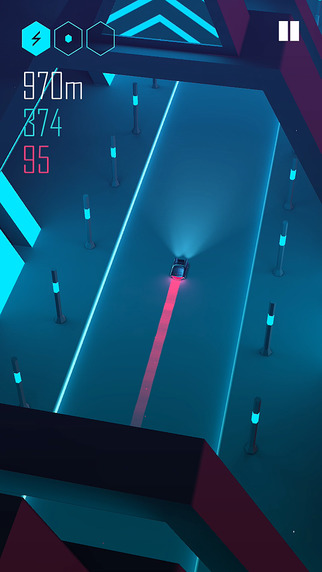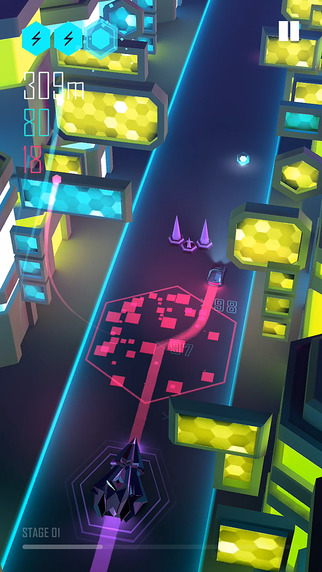 iTunes Description
In a desolated world, a lonely driver sets off to a journey to the surreal world of beats. Racing through the gorgeous soundscape, you explore the world by following the trail of alluring beats. Adventuring across the road, you jump over obstacles and defeat enemies to finish the race to complete all 8 music.

Discover the beautifully designed backgrounds and unlock all the handcrafted uniquely designed cars. Join the fast-paced journey of rhythmic electronic music and stunningly stylish visuals.
Forum Thread: Beat Racer (by LILA SOFT)
---
Britney Spears: American Dream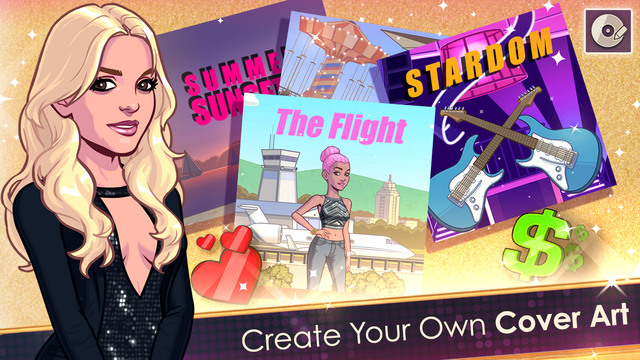 iTunes Description
LIVE A POP STAR FANTASY WITH BRITNEY SPEARS!
Make hit songs and climb the music charts as a Pop Star with Britney Spears!

PLAY TO THE CROWD
Perform at venues worldwide – from Starbeans, to international stadiums, all the way to Britney's stage at Planet Hollywood!

CREATE YOUR OWN SONGS AND ALBUM ART
Design your own hit single covers with a variety of locations, characters, stickers, and more!
Forum Thread: Britney Spears: American Dream (by Glu Games Inc)
---
Casual Cube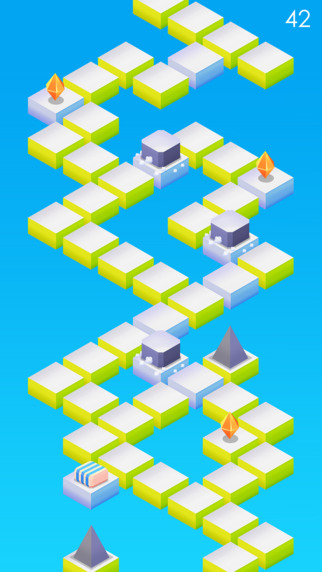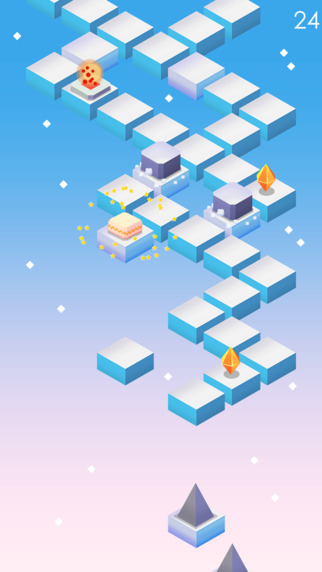 iTunes Description
Help your little cube to jump through lovely, but dangerous worlds.
Don't fall off the platforms, or let the enemies catch you, and unlock as many characters as you can!

How far can you go ?
– Simple and beautiful graphics
– Compete for the best score in the world
Forum Thread: Casual Cube (by Akos Makovics)
---
Cosmic Challenge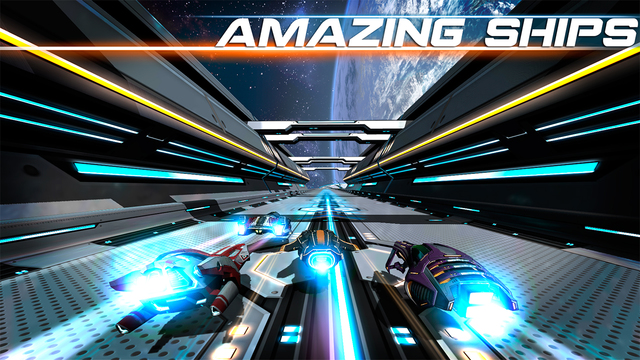 iTunes Description
The most challenging multiplayer space race competition awaits you!

INTENSE RACING
Welcome to the most challenging Space Race competition!
AMAZING SHIPS
Master different Space Ships and move forward to incredible levels and scenarios, racing against challenging opponents.
TRACK EDITOR
Build your own levels with the Circuit Editor and share them easily in social media.
COMPETE ONLINE
Compete online in the different playing modes and win incredible prizes!
Forum Thread: Cosmic Challenge (By Ivanovich Games)
---
Désiré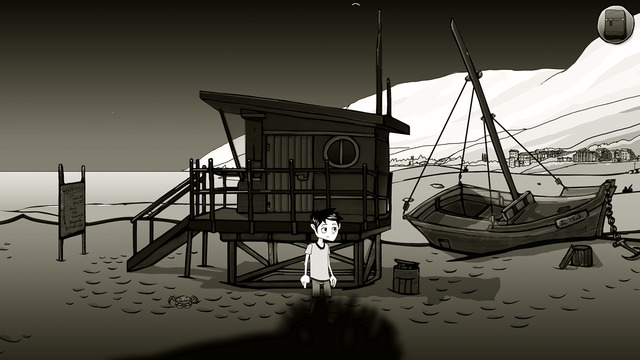 iTunes Description
Désiré is a poetic point-and-click adventure game in black and white.

When the schoolteacher asks Désiré why he didn't draw the sun like the other pupils, he replies spontaneously: « It's always night in my head. »

Désiré is colour-blind from birth and he will lead you into in world of black and white. He marches on hesitantly, as life never brought him much joy. From a tender age, he is going to meet several characters who will elicit in Désiré intense emotions and alter his vision in surprising ways. Is colour at the end of the road? The game is, at its core, a critique of the modern world and of the perverting nature of a consumer, profit-obsessed society.
Forum Thread: Désiré (by Sylvain Seccia)
---
Extreme Forklifting 2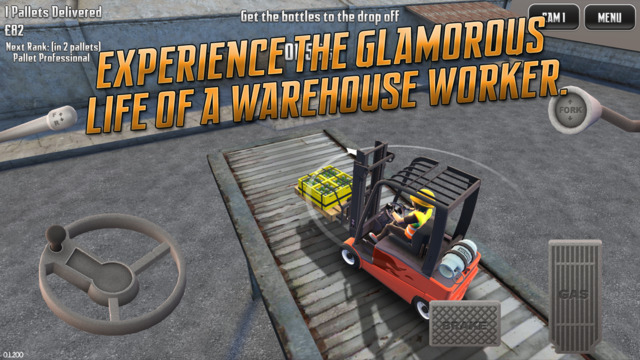 iTunes Description
Always dreamed of becoming a forklift operator? Now you can! You get to drive a forklift, move pallets around and do crazy stunts. This is the game you never knew you wanted!

Features:
– The forklifting adventure you've always been dreaming of!
– Experience the glamorous life of a warehouse worker.
– Realistic, accurate and highly responsive controls.
– All the pallets you can wish for!
– Sequel to the most popular mobile forklift game ever!
– Pick pallets up!
– Put pallets down!
Forum Thread: Extreme Forklifting 2 (by Devm Games)
---
Galaxy Dwellers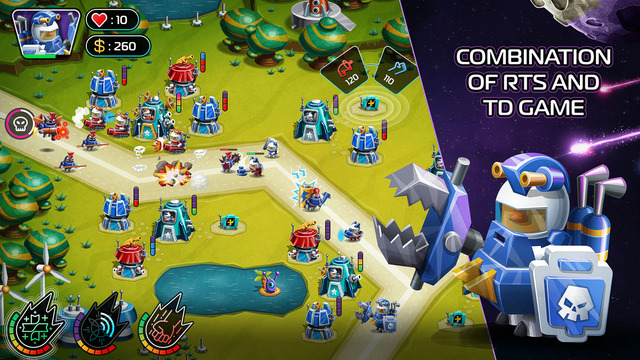 iTunes Description
Here it is! Absolutely incredible sci-fi strategy game from authors of Tower Dwellers!

Choose from 3 powerful armies, lead your unique units, fight in epic battles and CONQUER THE SPACE!

PAY ONCE AND PLAY FOREVER!
– NO ADS
– NO IN-APP PURCHASES
– MANY HOURS OF GAMEPLAY

Galaxy Dwellers is a combination of unit-crafting game and real-time TD. Discover dozens of amazing soldiers, prepare your own strategy and defeat all enemies!
Forum Thread: Galaxy Dwellers (by ECC GAMES)
---
Godfinger 2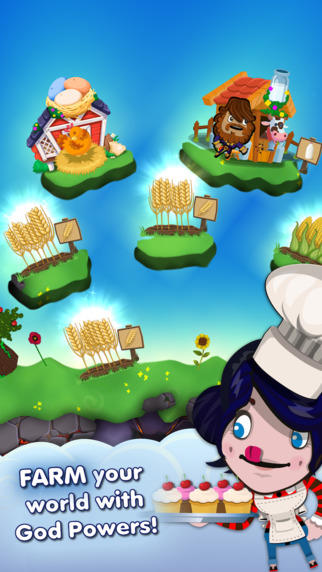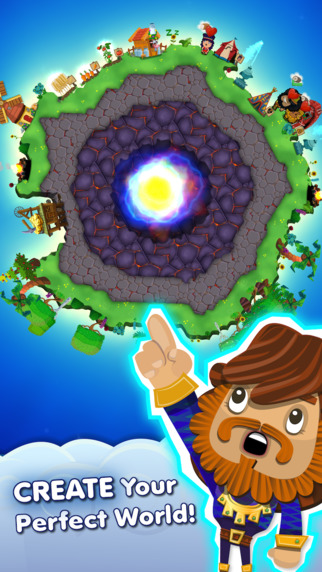 iTunes Description
Be the best god ever! Farm, build, and grow to create the perfect world for your followers in the new sequel to the #1 mobile god game

Years in the making by the original team, GodFinger 2 has a bespoke game engine to make for a beautiful and fun experience on all iOS 9 devices, from iPhone 4s all the way up to retina-quality on iPad Pro and iPhone 6S+.
Forum Thread: Godfinger 2 (by Jiggery Pokery)
---
Hearts of Iron: War Stories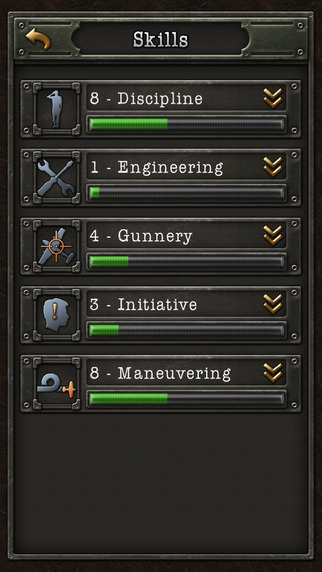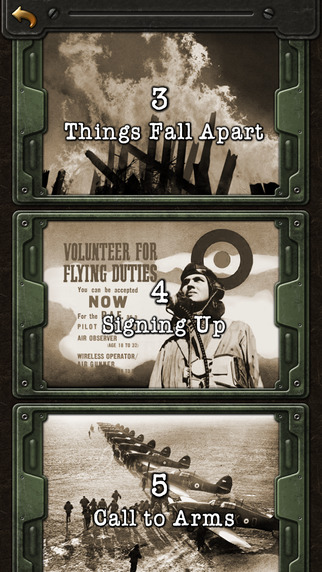 iTunes Description
Hearts of Iron: War Stories is a branching narrative about a young British pilot during the Battle of Britain.

Churchill once said "Never was so much owed by so many to so few"! Take part in this historic turning point during WWII as you make your own choices on the way.

Be wise! The decisions you make will influence which skills you learn, your relationships with other characters and even the story's outcome.

The narrative is written by the well-known writer Aaron Rosenberg and lovingly edited by Paradox Interactive.
Forum Thread: Hearts of Iron: War Stories (by Paradox Interactive)
---
Hockey Stars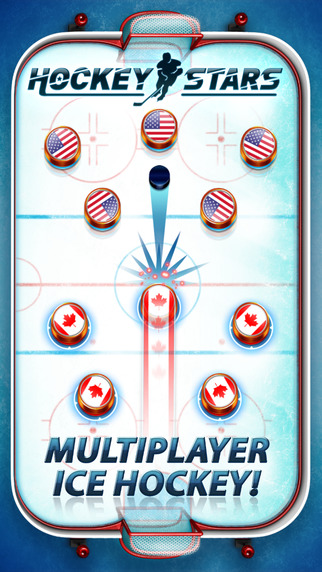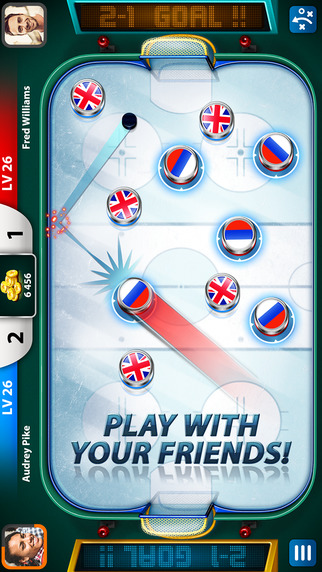 iTunes Description
The world's best multiplayer hockey game on mobile, from the creators of multiple smash-hit online sports games!

Take to the ice and become a legend in HOCKEY STARS! Face-off against the world in 1v1 multiplayer matches: power your shots into the goal, or use close-control and precision aim to hit the back of the net!

Play in different arenas for bigger prizes! Win tournaments, and unlock tons of teams with unique powers and styles. Let's hit the ice and play Hockey Stars!
Forum Thread: Hockey Stars (by Miniclip.com)
---
Imbroglio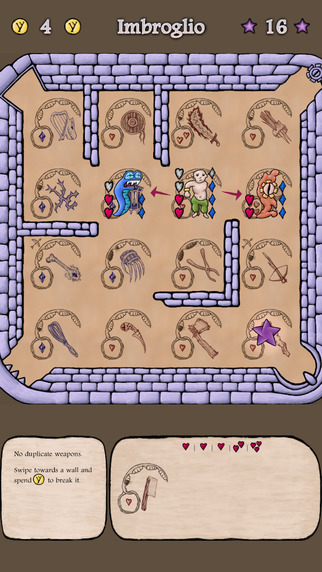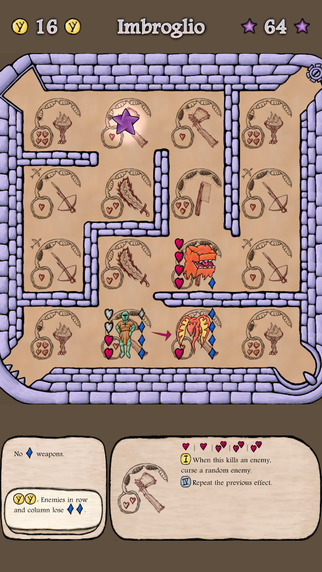 iTunes Description
Survive in an ever-shifting labyrinth filled with vicious monsters and valuable gemstones. Choose your hero, arm them with magical weapons, spend runes to call on special powers, and aim for a high score in this deck-building tactics game where the deck is the dungeon.

At least four enigmatic enemies to battle.
Eight different heroes to play as, each with their own special ability and a unique challenge to face.
Thirty-two weapons to level up.
Forum Thread: Imbroglio (by Michael Brough)
---
Kubes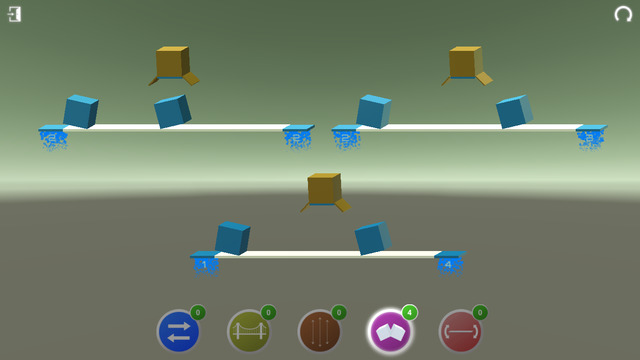 iTunes Description
Kubes is a tap-based game where in each level you need to lead a group of kubes to a designated location. Use various actions to help the kubes arrive safely to their destination.

Controlling the kubes is quite simple:
– In each level tap to start spawning kubes
– Tap an available action at the bottom of the screen and then tap on a kube to apply
Forum Thread: Kubes (by G.Shcherbakov)
---
Light Runner: Infinite Universe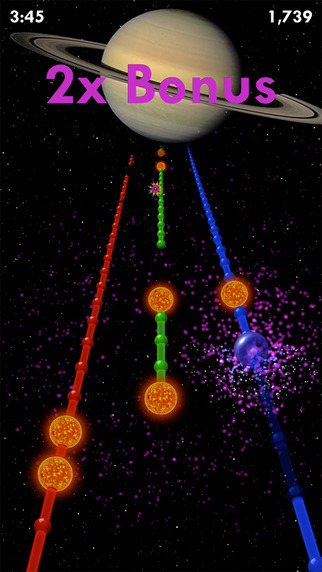 iTunes Description
Light Runner is a pure minimal action runner with hypnotic visuals and addictive music. As a photon riding light beams through space, you must dodge all obstacles while flying through meteor showers, plasma clouds, alien invasions and gigantic planets.

Some call it an Infinite runner, some call it an Impossible runner. Install today and decide for yourself!
Forum Thread: Light Runner – Infinite Universe (By Haylex Studios)
---
Mandie Manzano Jigsaw Puzzle Art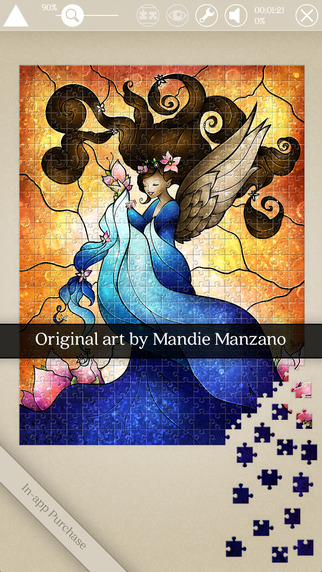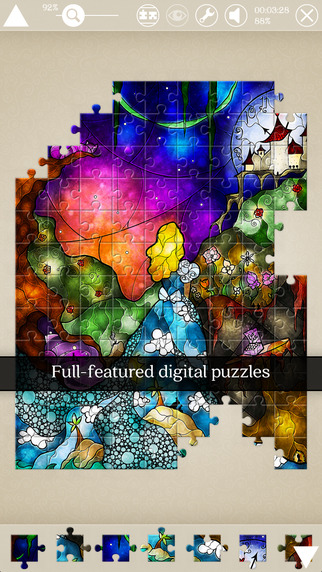 iTunes Description
Dazzling artwork and advanced puzzle mechanics collide in Mandie Manzano Puzzle Art — the first and only app to feature the acclaimed art of Mandie Manzano!

Experience the best jigsaw puzzles on iOS with more than 40 dramatic stained glass pieces presented in stunning ultra HD graphics. Responsive touch controls, a clean interface, and adjustable piece count from 12 to 2,000: Mandie Manzano Puzzle Art has it all.
Forum Thread: Mandie Manzano Jigsaw Puzzle Art
---
Mazes of Karradash 2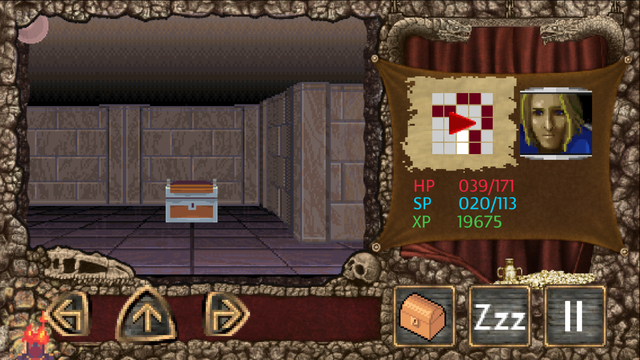 iTunes Description
The city of Karradash is once again threatened by evil forces: fight the demons using dozens of adventurers with different skills, explore 20 huge levels and save the city.

The first person dungeon crawl RPG (inspired by "Dungeon Master", "Eye of Beholder" and "Wizardry") is back!
In "Mazes of Karradash 2" you can develop your character, find supplies, build more facilities in the village and create hundred of different adventurers.
Forum Thread: Mazes of Karradash 2 (by Federico Fanelli)
---
Mekorama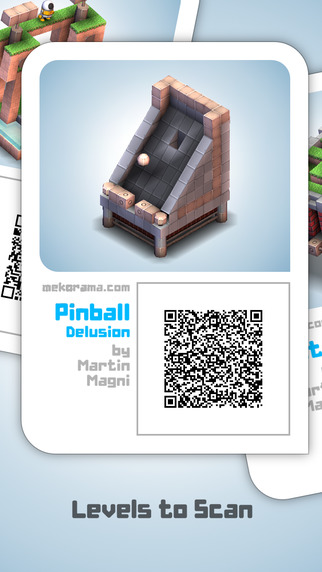 iTunes Description
Help a tiny robot stumble home through 50 puzzling mechanical dioramas.

– Relaxing gameplay
– Charming robots
– Collectible level cards
– Diorama maker
– Small install size

Try Mekorama for free for as long as you like. Then pay what you think it's worth. I hope you'll love it 🙂
Forum Thread: Mekorama (by Martin Magni)
---
Mr. Crab 2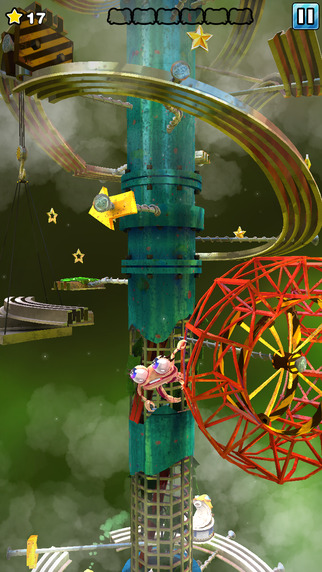 iTunes Description
Guess who's back? The irresistible, friendly and cool superhero Mr Crab. This time he brought some new friends to join him on the most beautiful and meaningful adventure. Will Mr Crab and his friends manage to save all lost baby crabs? To be able to do this they have to master the jumping, go through exciting and adorable passages and last but not least look out for evil enemies. Will the crab heroes ever succeed?

Now it's in your hands to help the Mr. Crab and his friends getting their babies back.
Forum Thread: Mr. Crab 2 (by Illusion Labs)
---
NovaWing
iTunes Description
Command your Space Raider through waves of hostile enemy alien ships. NovaWing is a fun and challenging action shooter, for Space Cadets and Space Aces alike!

• Over 35 Star Sectors to Conquer!
• Classic Arcade Action
• 6 Unique Player Ship Weapons
• Multi-tiered Ship Upgrade System
• Fully Customize Your Space Raider Loadout Schemes Between Battles
• Devastating Rockets, Torpedoes, and Space Mines
• Multiple Classes of Hostile Alien Ships
• Beautiful 3D Console-Quality Graphics
• Dual-Stick Touch Control Configurations
Forum Thread: NovaWing (By Birdstreets)
---
Nuumbers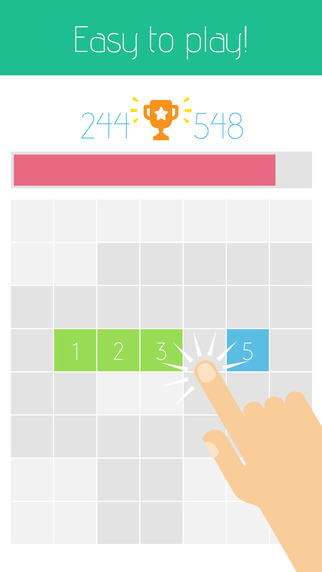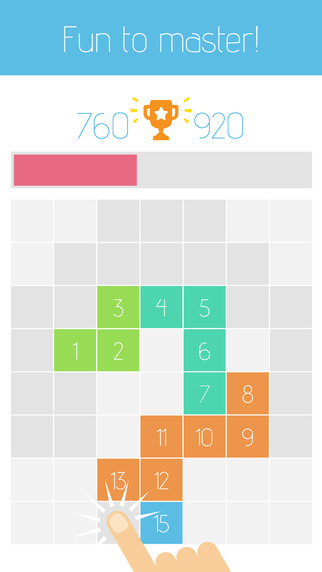 iTunes Description
Connect the blocks and create a path to the next number!

Are you good enough to connect the blocks as fast as you can and create a path to the number that comes next in the series?

"Nuumbers" is a fun, simple and challenging puzzle game with a simple but distinctive gameplay. You will be surprise on how easy to learn and fun to master gameplay has. Your brain will be put to test with its endless random puzzles!
Forum Thread: Nuumbers (by Roshka Studios)
---
Oddhop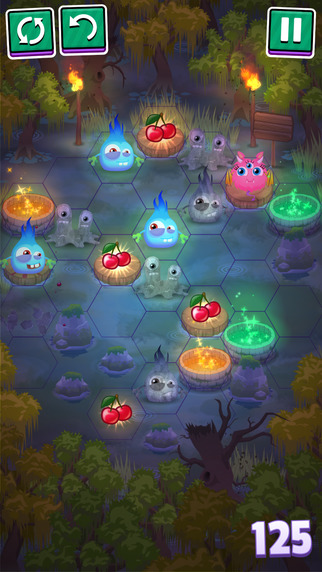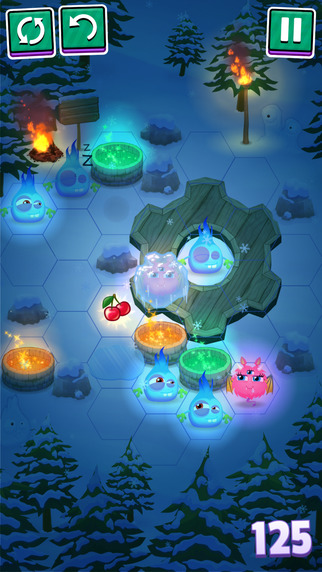 iTunes Description
Get rid of creatures until only one remains in this original puzzle game!

Oddhop is a unique puzzle game, where each puzzle takes place on a hexagonal terrain populated by a group of creatures. There are also cherries to be picked up. The goal is to collect points by eliminating the creatures one by one until a single survivor remains, while collecting all the cherries. This elimination is carried out by making the creatures jump, "hop", over other adjacent creatures.
Forum Thread: Oddhop – a unique puzzle game (by MHGames)
---
One Tap Tennis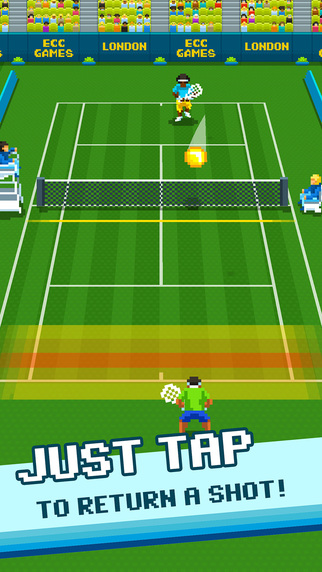 iTunes Description
Tennis that you can play with just One Tap!

When the ball approaches the zone, just tap – it's as simple as that! Challenge your friends or compete with the world's best One Tap Tennis stars as you smash your way through a whole world's worth of tournaments.
Forum Thread: One Tap Tennis (by Chillingo Ltd)
---
Phantom of the Kill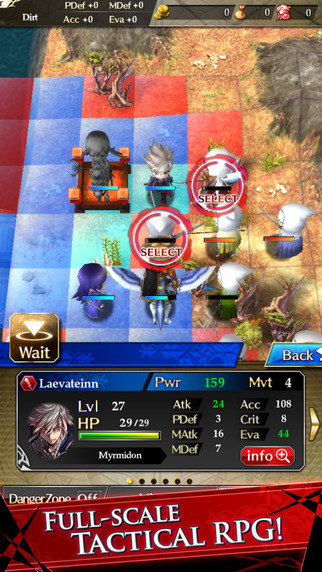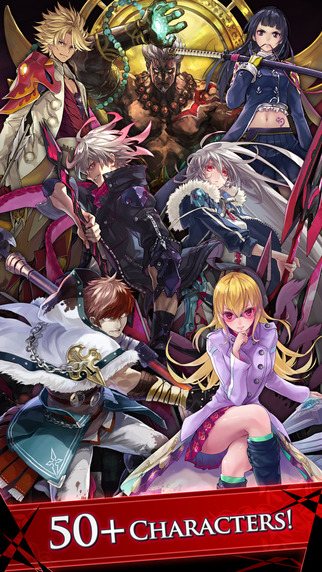 iTunes Description
THE DEFINITIVE STRATEGY RPG
Introducing Phantom of the Kill, the tactical role-playing game that combines strategy with drama!
Join warriors named after legendary weapons in their epic battle against evil, and turn the tides of war with a swipe of your finger.

STRATEGIZE, LEAD, AND ATTACK SINGLE-HANDED
Easy to use touch controls―exactly what smartphone gamers have been waiting for. Get started in no time. Zero frustration…just fun!
Forum Thread: Phantom of the Kill (by gumi Inc.)
---
Pinball Breaker Forever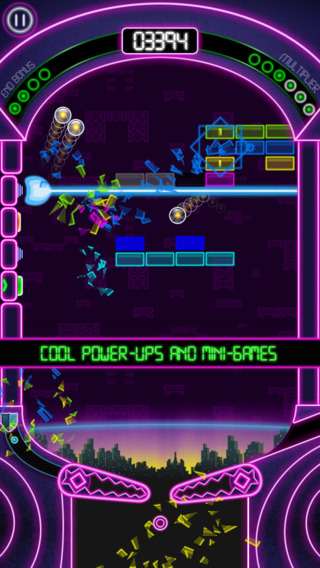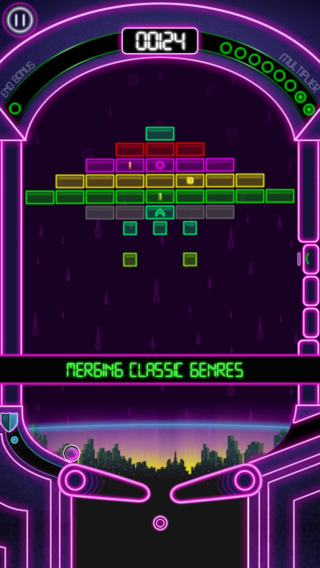 iTunes Description
Pinball Breaker Forever merges pinball and brick breaking mechanics to produce a supercharged twitchy randomly generated endless gaming experience, with a vibe from the 80's! Easy to play, hard to master!

Monster-Blocks appear in waves and slowly go down the screen one after the other. Protect your city from the invaders by destroying the blocks before they reach the bottom of the screen.

Side tracks with optional skill shot mini-games will increase your score and add another twist to the game.
Forum Thread: Pinball Breaker Forever (by XperimentalZ Games)
---
Pinchworm
iTunes Description
The love of your life has been snatched up by an evil bird! Jump, dig, and inch your way back to get revenge and save your love!

• Collect 'em all — 14 unlockable characters each with a unique world and backstory
• The struggle is real — 30 easy to near-impossible award badges to collect
• Swag it out — climb the custom scoreboard and dominate your friends (and enemies!) while showing off your favorite worms
• Love ain't easy — test your skills with this super addictive twitch-rhythm game to get the highest score and save your love!
Forum Thread: Pinchworm (By Unity&Variety)
---
Quest for King's Underpants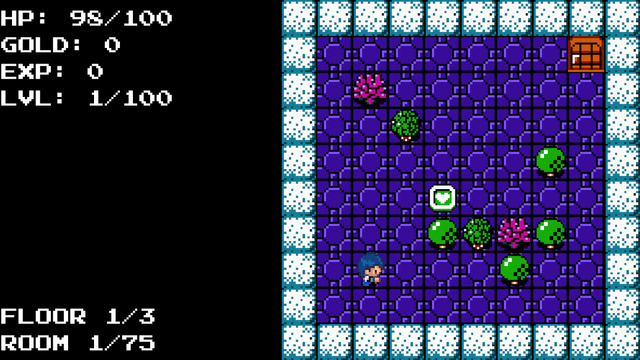 iTunes Description
You knows; the King's life is not so easy.
Especially if he lost his favorite underpants.

King Deridin has lost his precious underpants and he has entrusted you to find again them.
But this is the easy part.
The harder one will be to escape from the undergrounds.

Will you be you able to return to King Deridin with his precious underpants and gets the regal reward?
Forum Thread: Quest for King's underpants (by LagMac Studio)
---
Roll Turtle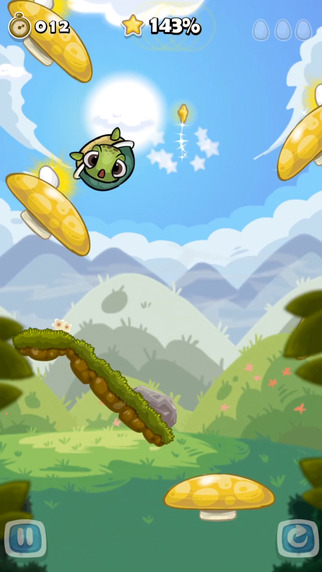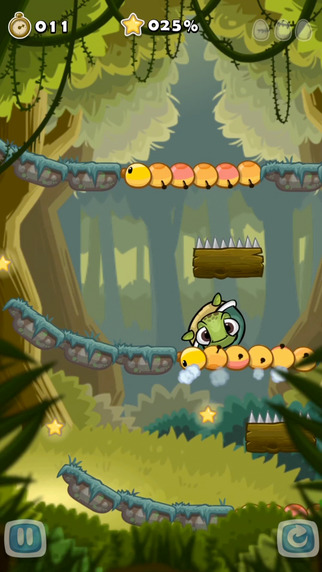 iTunes Description
Roll Turtle is an easy to play but challenging, action driven puzzle platformer That embarks you on an exciting rolling journey. Help Daddy Turtle to save his baby in 5 fantastic worlds! That's Rolling!

• Casual gameplay combining platformer, puzzles, and challenging with innovative level design.
• 5 different worlds with 100+ truly unique levels and boss level.
• Intuitive and Easy to understand controls, Touch then roll!
• Super cute characters, but beware of the progressive difficulty that has a challenge for everyone!
• Memorable, fun and unique soundtrack, with a different theme for each world!
• No iap, No ads, with the progress of the game to unlock everything.
• Universal app optimized for iPhones, iPods and iPads.
• Achievements & Leaderboards.
Forum Thread: Roll Turtle (by FU Chun-Wei)
---
Rush Rally 2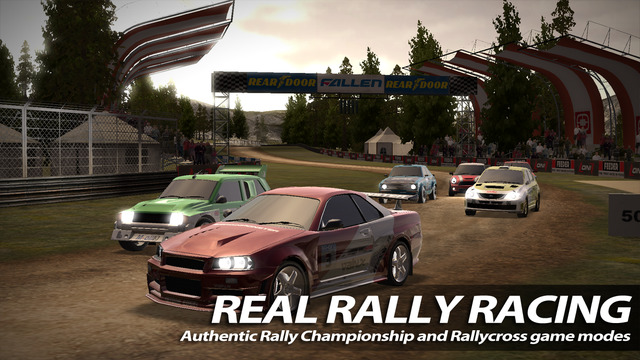 iTunes Description
— Rush Rally 2 is the most authentic and thrilling rally simulation on your mobile, all running at an astounding 60fps. Console quality racing on your mobile! —

RACE IN ALL CONDITIONS OVER LOADS OF TRACKS!
Race at night or day in rain or snow! Rally through 7 Countries, over 72 unique stages each with different surface types including snow, gravel, tarmac and sand. Even take on the legendary 12.42 Miles Pikes Peak Hill Climb!

WORLD RALLY CHAMPIONSHIP RACING IN THE PALM OF YOUR HAND!
Authentic Rally Championship and Rallycross game modes. Compete in a full championship on A-B stages or go metal-to-metal with other cars in Rallycross.
Forum Thread: Rush Rally 2 (By Brownmonster)
---
Sky Royal: Rise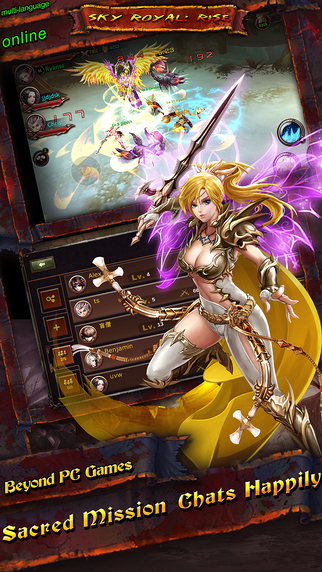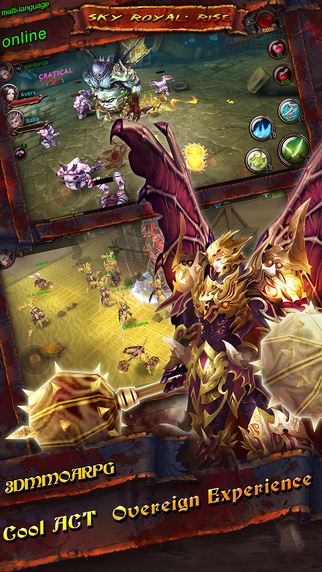 iTunes Description
The Sky Royal – Rise is a great MMO multi-online 3D action web-game which was invented by Izoone Game Studio who spent many millions of dollars and 5 years. You can compete fairly through kinds of modules: 5V5, 3V3,1V1,get BUFF,have heroes to help, makes friends happily, get a room for a team. It's a game that on-line war and off-time war exist together. Plus, It's easy to play. You can get tasks, powerful weapon out-door fighting, world BOSS, kinds of activities are warring for you. It's the best 3D action Game in China.
Forum Thread: Sky Royal: Rise (by Zheng Zhong)
---
Stickman Soccer 2016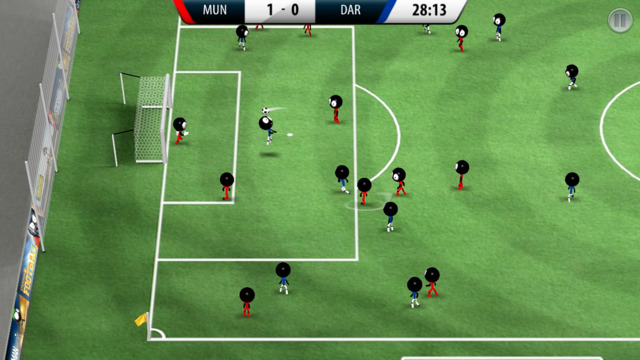 iTunes Description
Stickman Soccer 2016 is the brand new sequel to Stickman Soccer with more than 50 million players. Experience pure soccer fun with fast paced gameplay, an astonishing atmosphere, stunning smooth animations, simple controls, insane action and tons of replay value in this from the ground up redesigned Soccer. Choose your soccer team and rank up while playing various seasons, national leagues, cups or the European Cup 2016 in France. Decide whether you want full control over your players with manual running and shoot timing or use the automatic running mode where you have control over precise pass timing and watch your players tackle your opponents. Choose your favorite soccer team from more than 100 different skilled teams and lead them to glory!
Forum Thread: Stickman Soccer 2016 (by Djinnworks)
---
Street Puncher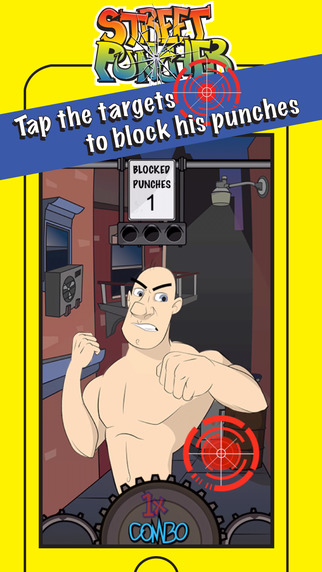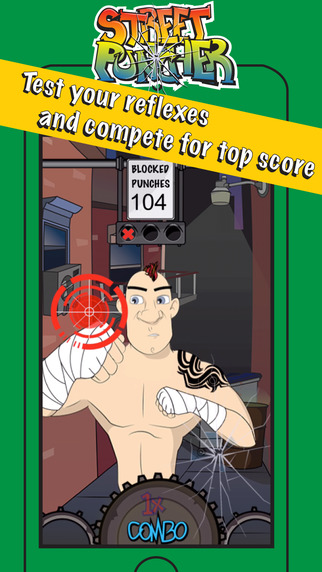 iTunes Description
Train the best fighter on the streets!

Street Puncher is a fast-paced, addictive game that will put your reflexes to the test. Tap the targets to block your fighter's punches and earn points; achieve combo streaks by blocking enough punches in a row. Challenge your friends and compete for high scores. Try not to miss – after 3 strikes, you're out!

Features
* COMPETE for top score in the leaderboards
* UPGRADE your fighter with awesome punching gear
* CHALLENGE your friends and brag about high scores
Forum Thread: Street Puncher (by Bobby Rasmusson)
---
Titan Quest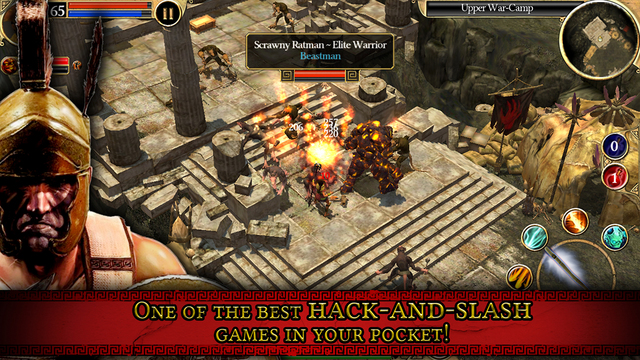 iTunes Description
One of the best hack-and-slash games of all time now fits in your pocket! Originally released on PC in 2006, Titan Quest is an action RPG set against a mythological backdrop. The Titans have escaped from prison and are hell-bent on destroying the Earth. The Gods alone can't stop them — a hero is needed to lead this epic struggle. Victory or defeat will determine humanity's fate and that of the Olympians.

You are that hero! Create your character, explore ancient civilizations like Greece, Egypt, Babylon, and China, and fight against hordes of legendary creatures! Master the arts of archery, swordsmanship or magic and upgrade your character to unlock awesome powers! Discover special items to help you complete your quest: legendary swords, devastating thunderbolts, enchanted bows, and much more!
Forum Thread: Titan Quest (By DotEmu)
---
Ulterior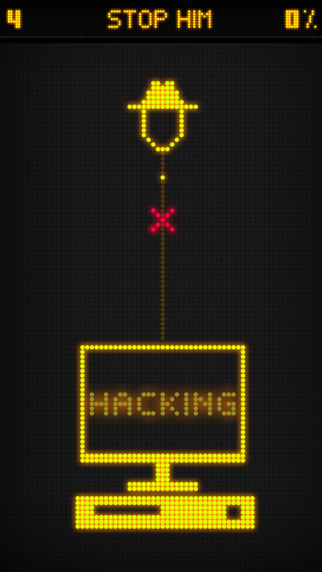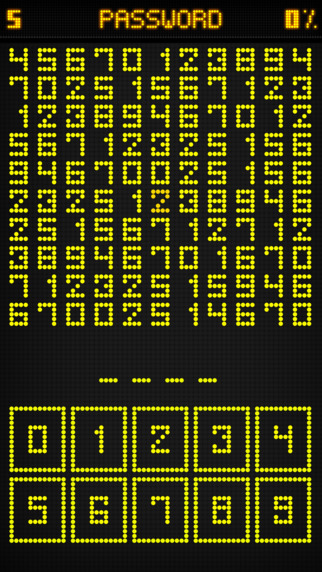 iTunes Description
Explore over 50 puzzles all with creative thinking! Ulterior will put you in a black room with only few clues to find your way out. Expand your brain; ponder through great simple visual of neon light art style; discover secrets along the way…

Ulterior is all about CREATIVE THINKING and it's GREAT FOR PARTIES!

Ulterior is NOT for "Easily Frustrated", "Riddle Hater" or "Anti-Challenge"!

So… how far can you get? Go ahead. Try it. We dare you!
Forum Thread: Ulterior (by Pine Entertainment)
---
Undead City Run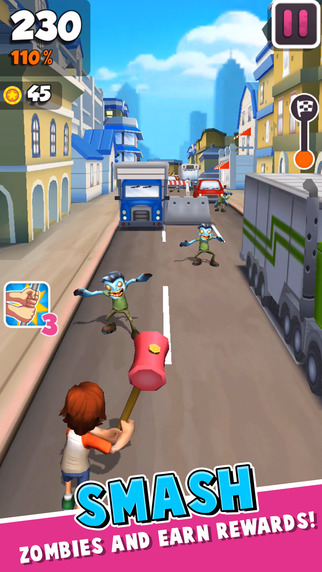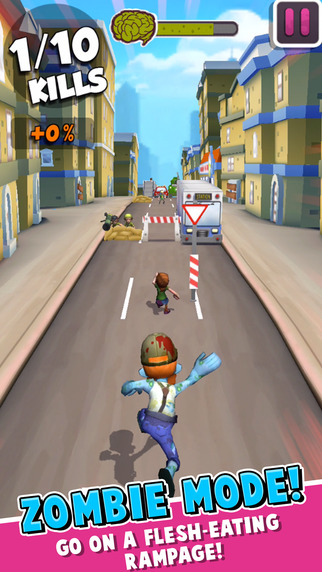 iTunes Description
On the verge of a zombie apocalypse, you'll have to hack, slash, and smash as you run through the Undead City, or you'll soon be one its rotting inhabitants.

Fight your way through hordes of the undead. Shoot, smash, and plow through zombies with your Murder Van. Watch out, though, no one makes it out alive, but you're not "dead" yet. You'll become a zombie and get a chance to feed on other unsuspecting victims and friends!

Unlock and upgrade tons of characters and weapons as you climb the leaderboards and fight to survive the Undead City.
Forum Thread: Undead City Run (by Kongregate)
---
Verreciel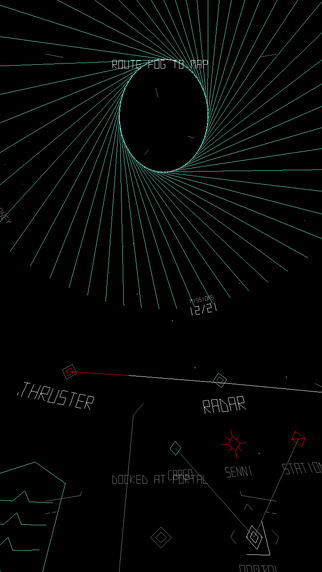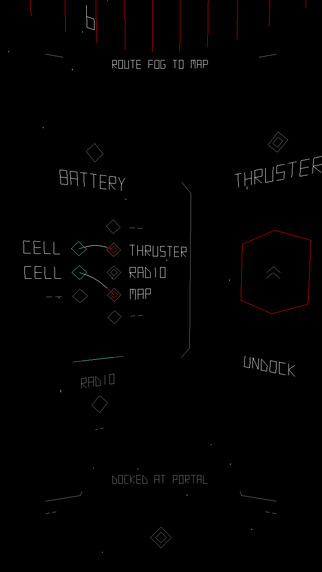 iTunes Description
Verreciel is a virtual space exploration project in which you must learn to use your Glass Ship's consoles, route them into one-another, and navigate the surrounding universes aboard this fragile habitat.
Forum Thread: Verreciel (by David Mondou-Labbe)
---
Zombie Ball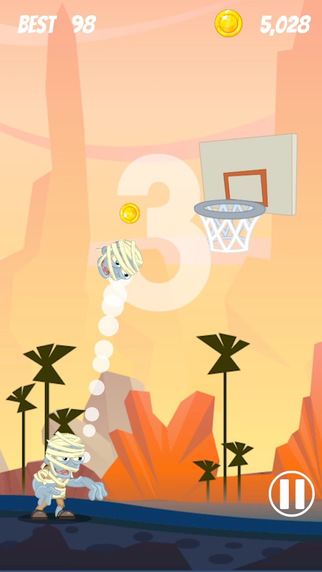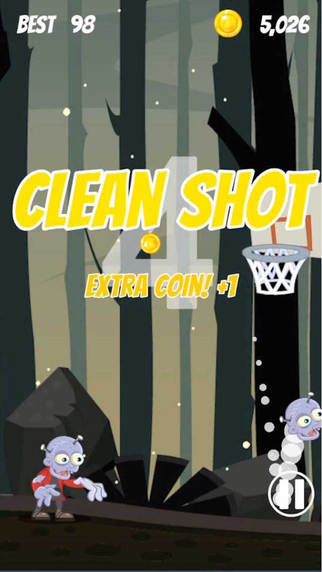 iTunes Description
Simple addictive game!

Try challenging high scores on the leaderboards!

Collect the coins! You can collect variety of zombies and backgrounds!
Challenge the double line! You can get a higher score!
Make a clean shot to hit a high score and collect coins!

Note: If you delete the game, stored content on your device will be deleted.
Forum Thread: Zombie Ball(By Jongdeok Son)
---