It's once again the time of week when a ton of new iOS games hit the App Store. As much as I'd love to talk in depth about each and every one of the games on the list below, I also have a giant plate of dinosaur-shaped chicken nuggets sitting in front of me, and not even video games can compete with that. It's the best way I know how to celebrate Eat What You Want Day. So while I chow down, check out the list of new games below including forum links that are filled with screens, videos, and player impressions, and let us know which games you'll be picking up this week!
---
Arrows – Casual Swipe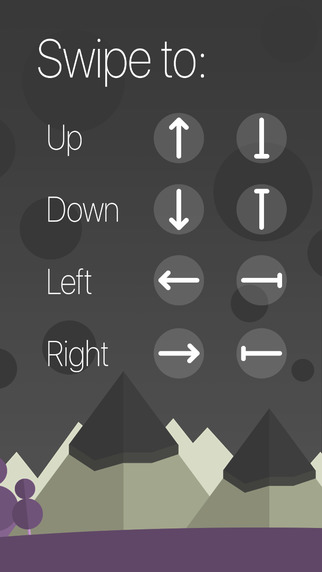 iTunes Description
Enjoy this beautiful swiping game in which you have to move your finger in the direction of the arrows! Easy to learn (you only have to understand when to swipe into what direction – how hard can it be?)! But difficult to master!
Handcrafted and made with attention to the details, this is the perfect casual game for all you players out there!
Forum Thread: Arrows – casual swipe! (by Alexander Plahr)
---
Basketball Clicker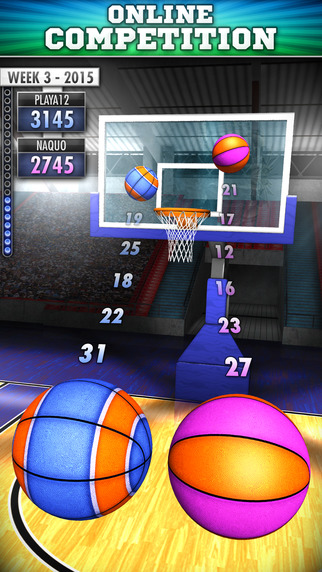 iTunes Description
Tap your way to glory! Collect cash, recruit players, and manage your team as you battle against real opponents from all over the world.

Play alone, or form a team with your friends to compete for fame and riches in weekly tournaments.

Draft, sign, and train players into an unstoppable roster of superstars.

See how your team stacks up against the competition in blistering online matches.
Forum Thread: Basketball Clicker (by Naquatic)
---
Bejeweled Stars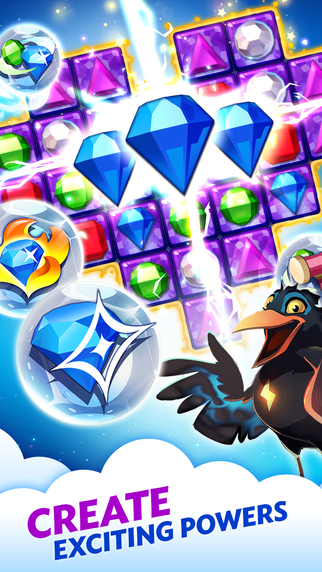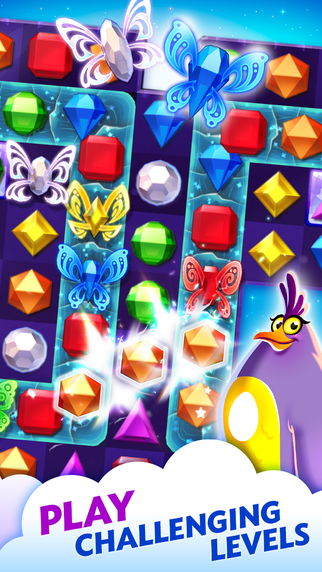 iTunes Description
Be brilliant in Bejeweled Stars, a brand-new match-3 experience like no other! Experience endless fun and the freedom to play your way in a beautiful world filled with surprises, explosions, and unique challenges. Combine sparkling gems to earn rewards, create Powers when you need them most, uncover collectible Charms to express yourself, and even control the game board itself as you play. Free to download.
Forum Thread: Bejeweled Stars (by Electronic Arts)
---
Bushido Bear
iTunes Description
What's more dangerous than an angry bear? Or a sword-wielding ninja? An angry, sword-wielding ninja bear of course! Bushido Bear is an original action game by Spry Fox, the developer of the award-winning games Triple Town, Steambirds & Alphabear. Defend your forest against endless waves of evil demons by hacking and slashing through your foes with two giant swords! Slice and dice the invaders for as long as you can survive.

As you play Bushido Bear, you'll unlock new ninja characters and upgrade your existing characters, which will change the way you play the game. Lone Cub is slow but can slip past enemies thanks to his tiny size. Smoky Bear can teleport anywhere instantly. Neo Bear slows down time as he plans his attacks. You'll want to collect and experience all the bears!
Forum Thread: Bushido Bear (By Spry Fox)
---
Catacomb Hero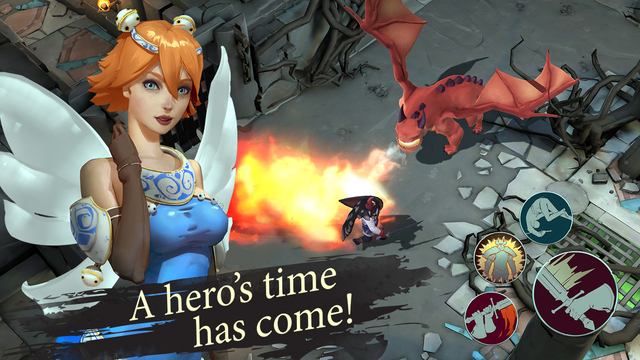 iTunes Description
The world outside became nothing. A blip, a dot of light behind. Venture into the darkness! The shimmer of gold covers the secrets of lives lost here. Are you ready for your quest? You will have to outmatch the creatures below as well as former fellow humans! The Path to Power begins here.

Get ready for skill-based fights with thousands of alchemy-born creatures, venture your way forth and gain the Lost Power. Lay waste to other player's dungeons, conquer monstrous hordes and make them serve you! Become the master of the Abyss with an unbeatable army and an unmatched mechanic defence.
Forum Thread: Catacomb Hero (by RAZAR s.r.o.)
---
Caterzillar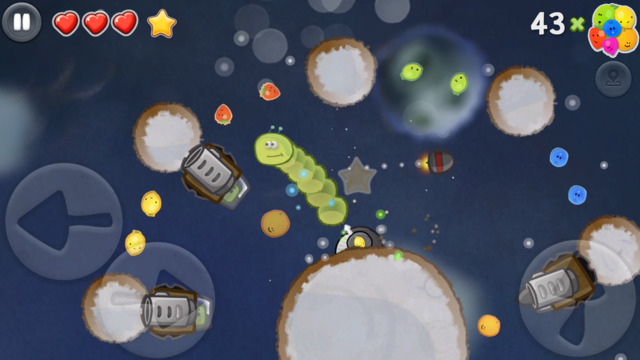 iTunes Description
Join Bob the caterpillar on a fun and action packed adventure to rescue the princess and defeat the evil insects who have shattered his world! Defy gravity and stick to surfaces. There is no up or down in this beautiful and dangerous world.

Features:
– 4 Gorgeously Designed Chapters
– 32 Uniquely Crafted Levels
– Epic Boss Fights
– Pay Once and Play Forever
– Beautiful Art and Character Designs
Forum Thread: Caterzillar (by Noodlecake + PixelZapp!)
---
Crazy Road
iTunes Description
Traffic is very bad today! Drive crazy, Occupy the road!

Take crazy driving on endless road. Swipe left, right and jump! Pass other cars without crash.

Collect coins to play gatcha and unlock new cars!
Various distinctive characters will help you to get high score.
Forum Thread: Crazy Road (by UBINURI)
---
Dimension Painter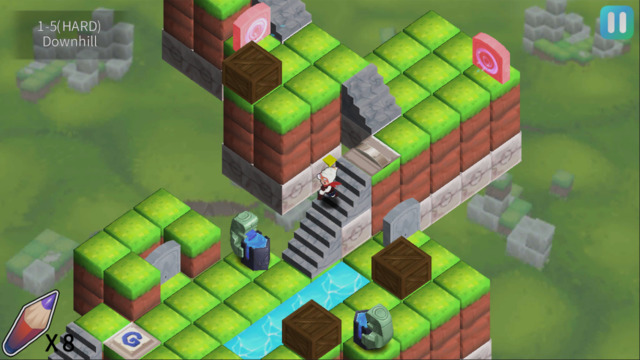 iTunes Description
In the far away distant galaxy, there lived gnomes who used dimensional pencils under the protection of magical barrier. one day Magical barrier was broken and monsters invaded the gnomes. The gnomes' village was engulfed in chaos…

Elders of the gnomes successfully opened a giant dimensional door to blast the monsters away through the other dimension. However, the dimensional door got too big for the gnomes to handle. The only way for the gnome to close the dimensional door was to use the giant eraser sealed away in the Floating island

One of the younger gnomes, Mongdang, went on a journey to find the eraser
Forum Thread: Dimension Painter (By izzle Inc.)
---
Eagle Fantasy Golf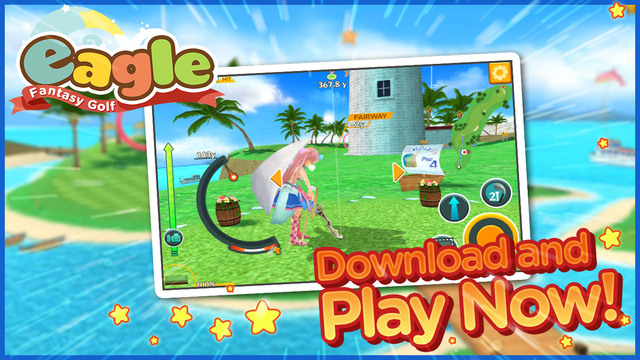 iTunes Description
Eagle: Fantasy Golf is a fun free-to-play casual golf game. The game features easy controls, a comprehensive single-player story quest, team events, character development and customization through an ever expanding lineup of fantastic equipment, outfits and costumes that aren't just for show. It also has an Item Mall where you can purchase Charge Points (CP) to use for convenient boons and to purchase additional equipment and outfits from the In-game Shops.
Forum Thread: Eagle Fantasy Golf (By AIMING GLOBAL SERVICE, INC.)
---
Elsword: Evolution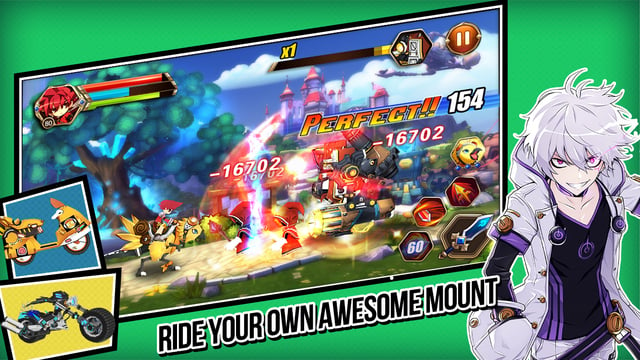 iTunes Description
Elsword Evolution brings the action-packed thrills of mega-hit Anime RPG Elsword to mobile devices. Jump in now and play for free against thousands of other plays across the globe.

Complete hundreds of 3D levels packed with waves of enemies to defeat. Upgrade your powers and unleash awesome power moves with incredible combat special effects. Choose your character, personalize your skills and upgrade your powers to smash your enemies with weapons and magic. Complete quests to win a mountain of treasure, gear and accessories on your quest to become the ultimate warrior.
Forum Thread: Elsword: Evolution (by Noah Ark/Koram Games)
---
Final Friday – The Halloween Clicker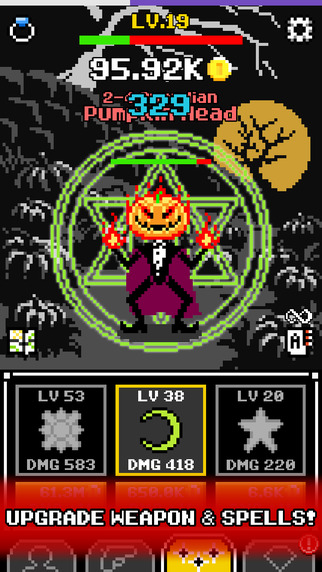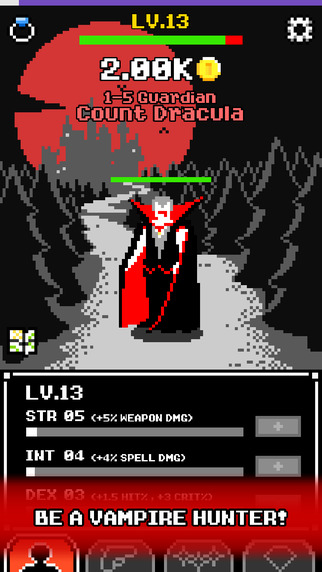 iTunes Description
Looking for some spine-chilling fun? Final Friday, the horror themed clicker is just what you need. Halloween is right in your hand!

Fire your silver bullets and cast powerful magic circles on the endless wave of classic horror monsters. Collect gold, level up your abilities and upgrade your weapon and spells. Easy to play with simple taps!
Forum Thread: Final Friday – The Halloween Clicker (By ClapClap Media)
---
"Gotcha" said the UFO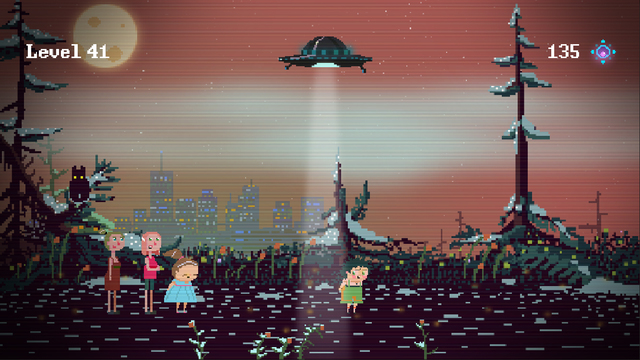 iTunes Description
The earth has been attacked! UFOs have come to kidnap humans!
Can you save them all ?

– Two different play modes with simple rules
– 60+ awesome levels in Story mode with more to come!
– Fun and challenging Endless mode
– 15+ characters and lands to unlock
Forum Thread: "Gotcha" said the UFO (by BitByterz)
---
Gravity Switch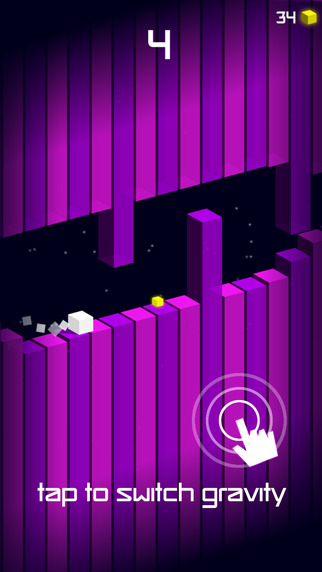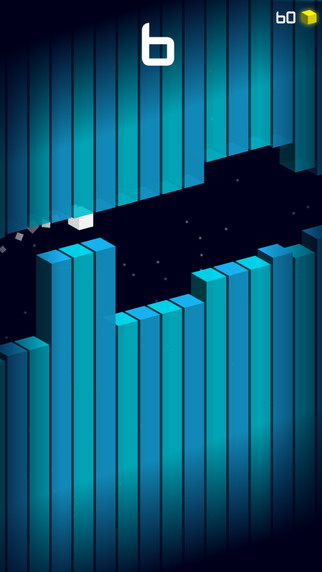 iTunes Description
Imagine turning space upside down and defying the laws of gravity.

Gravity Switch is an addictive game that requires focus, concentration and precise timing.

The intuitive one-tap controls allow you to discover the ideal path through all the challenging mazes.

Travel as far as you can and use the different power-ups to improve your highscore even more.
Forum Thread: Gravity Switch (by Ketchapp)
---
Gravity Square!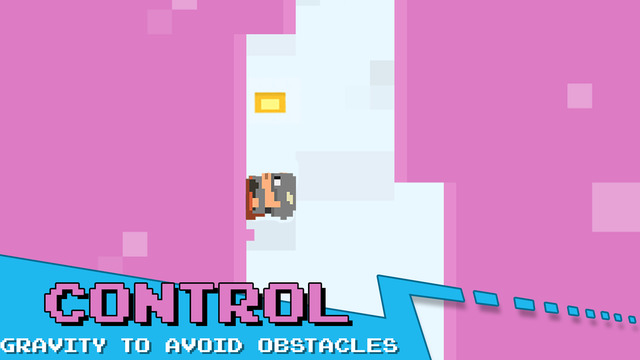 iTunes Description
Reverse gravity itself in order to avoid obstacles and get the high score in this fast-paced runner!

Tap anywhere to reverse gravity as you run through a perilous corridor!

Collect coins throughout the levels in order to unlock tons of unique characters!

No moment is safe in this quick-death arcade game!
Forum Thread: Gravity Square! (by Kongregate)
---
Harvest Season: Sudoku Puzzle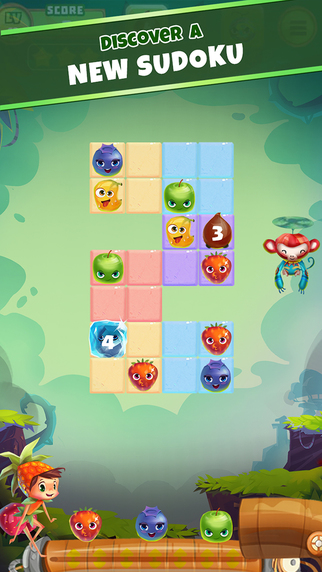 iTunes Description
Sudoku has changed, forever !

If you love classic sudoku, mixed with innovative puzzle elements, you are in the right place!

Welcome to Harvest Season, the game that will forever change the way you play Sudoku!

Embark on an exciting journey with Abi and her fruit buddies as they travel through a beautifully crafted world and solve addictive puzzles!
Forum Thread: Harvest Season: Sudoku Puzzle (By ELIGRAPHICS JSC)
---
Jump Color Switch – bite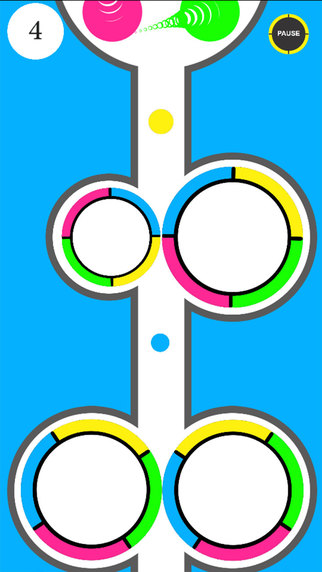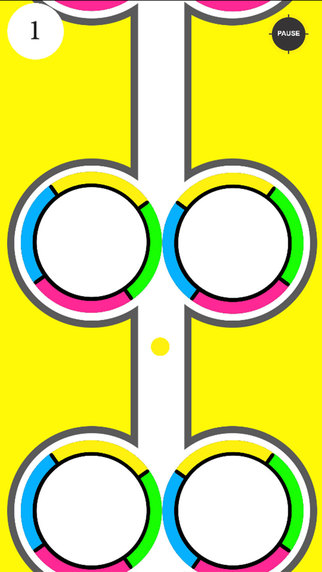 iTunes Description
Tap your way up through each spinning ring and your ball will switch color with some random Color Switch.

You must follow the color pattern on each obstacle to cross it !
Be careful not to pass through the wrong color, or you'll have to start again.
You will need fast reactions and nerves of steel!
How far can you go?
Forum Thread: Jump Color Switch – bite (By Sasuapps)
---
Leap Day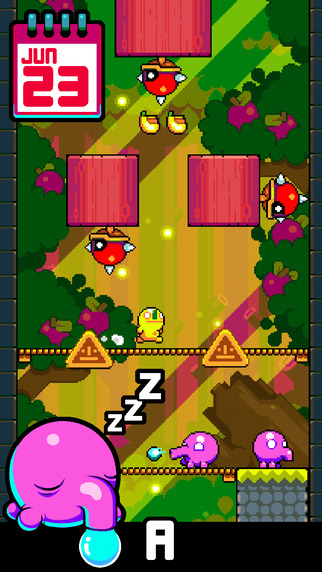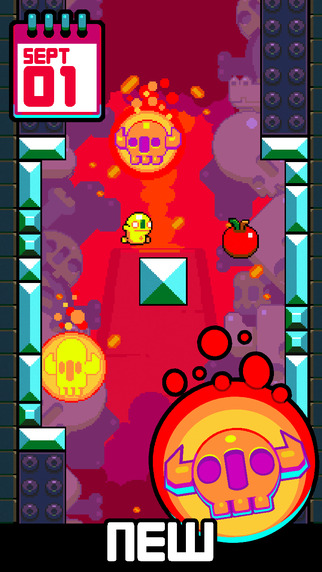 iTunes Description
Leap Day is a fast paced action platformer with a brand new level every day!
…no really EVERY DAY!
…like until the END OF TIME!

• Simple one touch gameplay in portrait orientation. A perfect platformer on the go!
• A colourful and stunning pixel art world. Retro nostalgia is a go!
• A real labour of love from the whole Nitrome team!
Forum Thread: Leap Day (by Nitrome)
---
Ninja Madness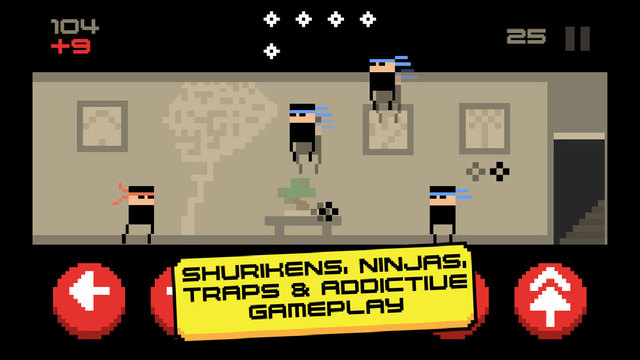 iTunes Description
Jump, climb, roll over, throw shurikens, battle big samurai bosses. Be a ninja!

Begin your ninja training today to unlock supernatural abilities. Nerves of steel, cat-like reflexes, split-second reactions, unstoppable concentration, that is the ancient art of ninjutsu.

Mastering the true way of the ninja is extremely challenging. Madness awaits for those who stray from the true path of the ninja. Avoid it at all costs!
Forum Thread: Ninja Madness (by Craneballs s.r.o.)
---
Nowhere: Lost Memories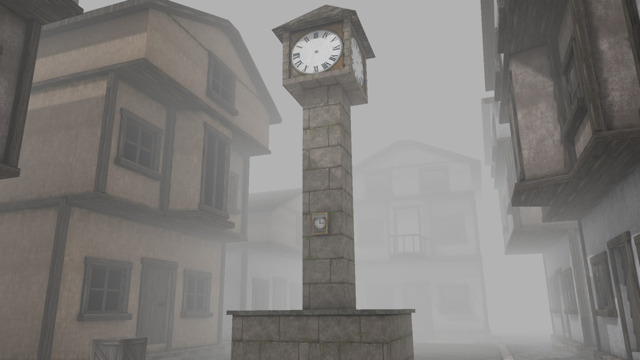 iTunes Description
"I feel… sad… like if something terrible had happened…" You've woken up alone, lost and trapped in a mysterious place in the middle of nowhere and the only way to escape seems to be moving forward, but… do you really want to know why are you here?

Nowhere: Lost Memories is a first person mystery adventure. An immersive game about exploration and discovery that will puts you in the role of a mysterious character who will have to delve into a strange place exploring each area and solving the different enigmas in order to discover the truth. But something dark hides behind this place, you are not the only one who has been here before.

Are you ready to face the truth?
Forum Thread: Nowhere: Lost Memories (by DarkPath Studio)
---
Pin The Dots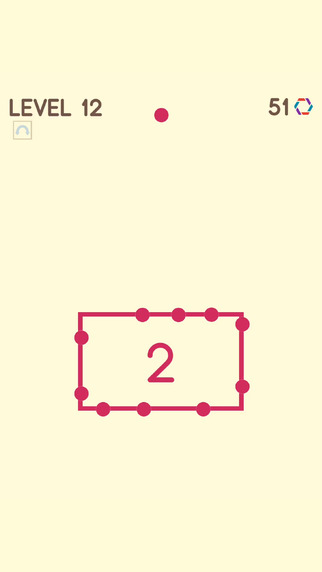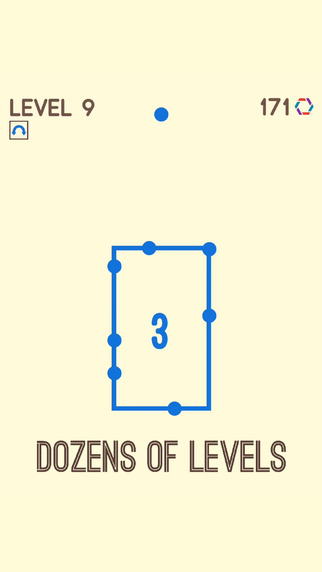 iTunes Description
Tap to pin the dots on the square. The dots on the square or those who are pinned by you will become an obstacle. Finish all the dots and get to the next level. Meet the new addictive game "Pin the Dots".

-Addictive, simple, one-tap gameplay
-Dozens of levels to test your patience, speed and concentration.
-Colorful, simple, minimalist arts.
-With the gems you have collected, skip hard levels or continue when you die.
-Feel the atmosphere with mystical music.
-Compete in the leaderboards and share your high score on social media
Forum Thread: Pin The Dots (by Cappuccino)
---
Puzzlepops!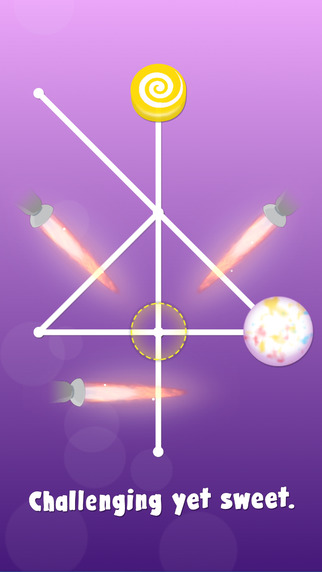 iTunes Description
Puzzlepops! A minimalist game of lollipops and logic. Challenging yet sweet. Slide pieces of candy along lollipop sticks and combine them to complete each Pop! Plan your moves carefully and use devious contraptions to freeze, melt, squash and swap candy.

SOLVE challenging and varied puzzles by building weird and wacky lollipops. 100 levels and counting!
DISCOVER different contraptions and confectionery that will put your puzzle-solving skills to the test. These Pops are no child's play!
UNLOCK puzzle sets and progress from Trainee to Sweet Savant. Can you master all the Puzzlepops?
Forum Thread: Puzzlepops! (By Layton Hawkes)
---
Sloomy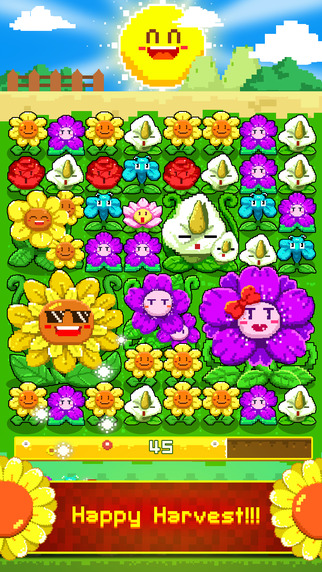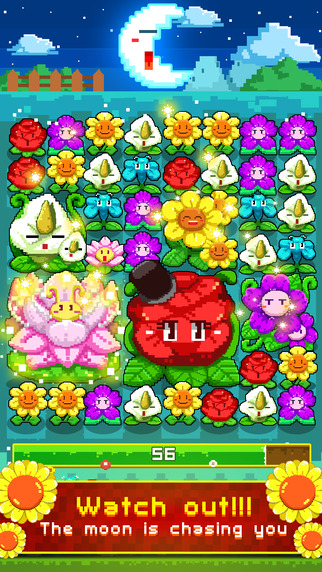 iTunes Description
SUPER-FAST FLOWER-MATCHING ACTION!!!

Super-fast, crazy-addictive and mega-exciting! Play your way through bee-autiful gardens full of colorful flowers! Harvest floweres as mush as you can before the night comes down.

How many flowers can you harvest in just 60 seconds?
Forum Thread: Sloomy (by Pine Entertainment)
---
Smash Fu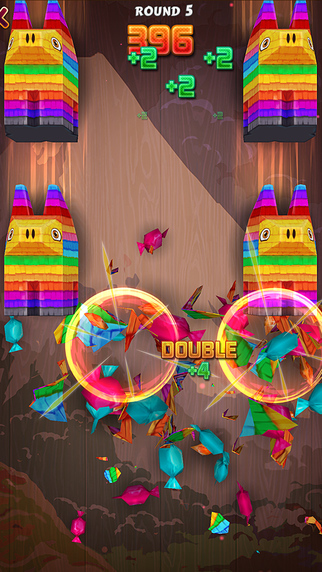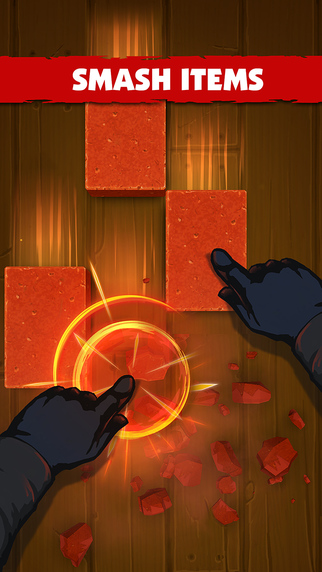 iTunes Description
Unleash your tapping fury in this ultimate arcade showdown! Smash through round after round of epic destruction to prove that you are the Smash Fu Legend!

AWESOME SMASHABLES
Collect cool smashables through the prize machine, you never know what you'll win! From candies to cars, watermelons to balloons, and even phones. Smash them all!
Forum Thread: Smash Fu (by Bit Free Games)
---
Symmetrica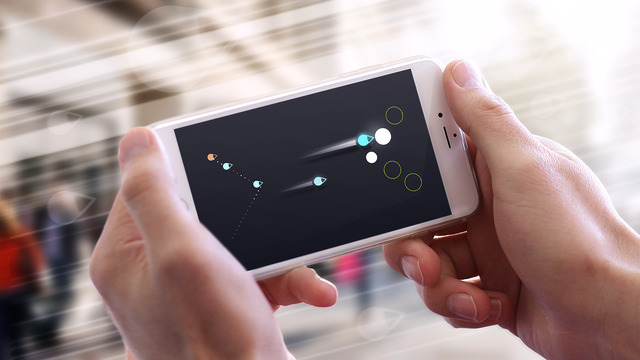 iTunes Description
Explore captivating world of geometry. To pass each challenge, you have to focus power of blue cone-shaped projectiles into green circles.

Quite simple, isn't it?

Remember, right timing is everything.
Forum Thread: Symmetrica – Minimalistic arcade game (By Feavy Games)
---
Talisman: Horus Heresy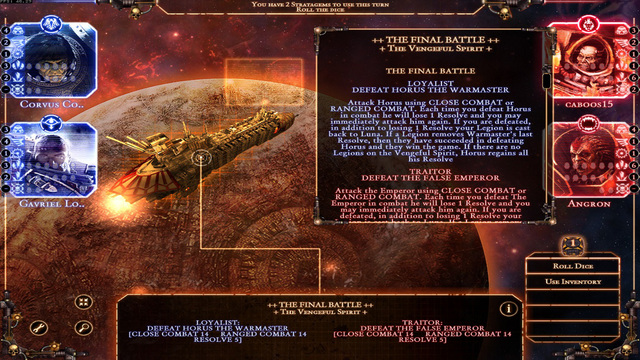 iTunes Description
Talisman: The Horus Heresy is a digital board game based on the Talisman rule system and set in the Warhammer 40,000 universe, during the cataclysmic events of the Horus Heresy.

Up to four players will be able to take control of one or more of the galaxy's greatest heroes or most notorious villains. Taking the side of either traitor or loyalist, these Warlords will form vast companies of Space Marines, battalions of tanks and battlefleets of Spacecraft. They are the most powerful beings in the Galaxy and their followers are legion.
Forum Thread: Talisman: Horus Heresy (by Nomad Games)
---
Thwart GEO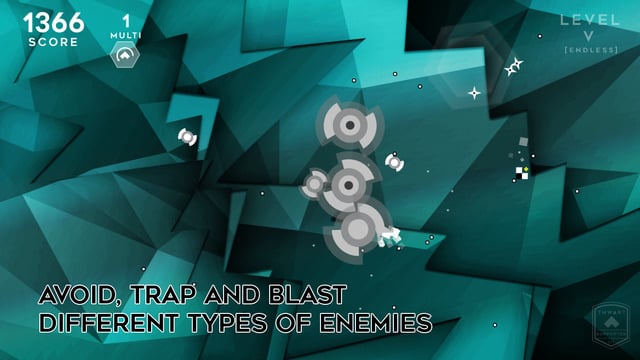 iTunes Description
A retro-arcade-style shooter reminiscent of an era when games were easy to play but hard to master. The super simple controls make a challenging and frustratingly addictive game that will push your steering and aiming skills to the limit!

Avoid, trap and blast different types of enemies in a mesmerizing geometrical world and warp out of dangerous situations by simply shaking your device. Power-ups help you to clear levels faster and gain you temporary advantages while the electronic inspired sound effects create a unique sound experience for every level. Beat a level or get close and share your progress with the world using Everyplay!

Do you have what it takes to thwart THWART?
Forum Thread: Thwart GEO (by Outback Pixels Pty Lts)
---
Voxplode! 2: Day of the Voxies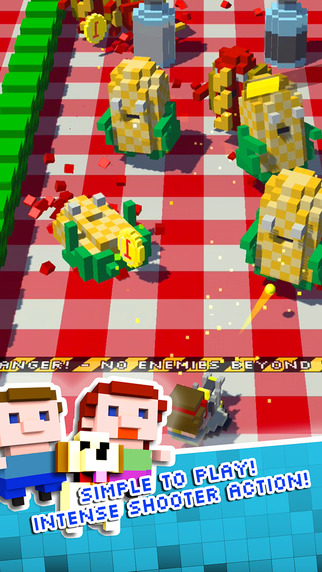 iTunes Description
Voxel blasting fun is here with VOXPLODE 2: Day of the Voxies!

The Voxies were just trying to have a picnic. Perhaps they shouldn't have done so in a graveyard! Now, it is your job to protect the Voxies and rescue their friends in this ridiculously cute, suprisingly twisted and awesomely fun arcade shooter.

Tap to shoot as wave after wave of enemies tries to overtake your cannon. Fight your way through action packed levels in 11 different worlds, rescuing your friends and unlocking power ups along the way.
Forum Thread: VOXPLODE! 2: Day of the Voxies (By Alan Thomas)
---
Walking Box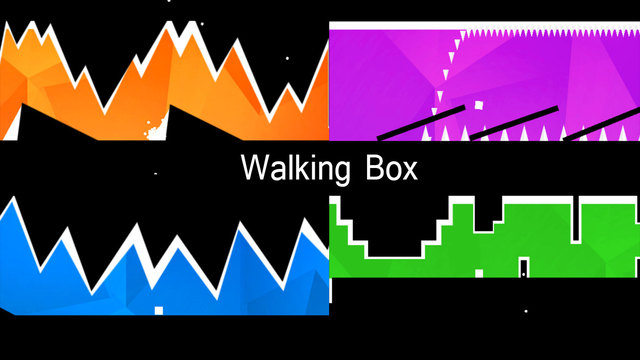 iTunes Description
avoid white colored objects, and the extent to which you can get points.
double tap, double jump, has a very difficult hurdle to be passed and this game makes you so addicted
Forum Thread: Walking Box (By Sasuapps)
---
6 Bullets to Hell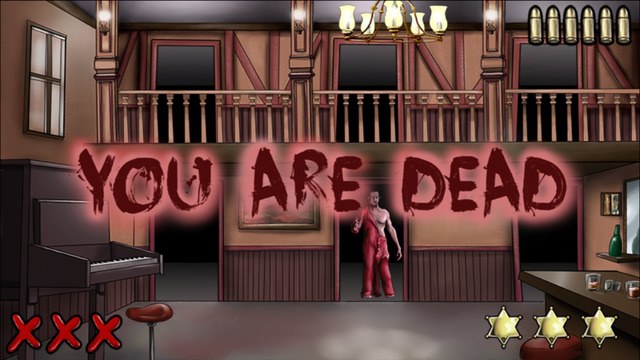 iTunes Description
Grab your gun belt, and strap in for an adventure inspired by "6 Bullets to Hell" the movie! You are Billy Rogers, a gunslinger who has worked hard to change his ways and start a family, until a ruthless gang of outlaws strip it all away. Hunt down the men who stole your life in exciting gun battles ripped from the big screen. Inspired by classic arcade shooters, "6 Bullets to Hell" mixes touch-and-shoot gameplay with a classic Western story.
Forum Thread: 6 Bullets to Hell (By Privateer)
---