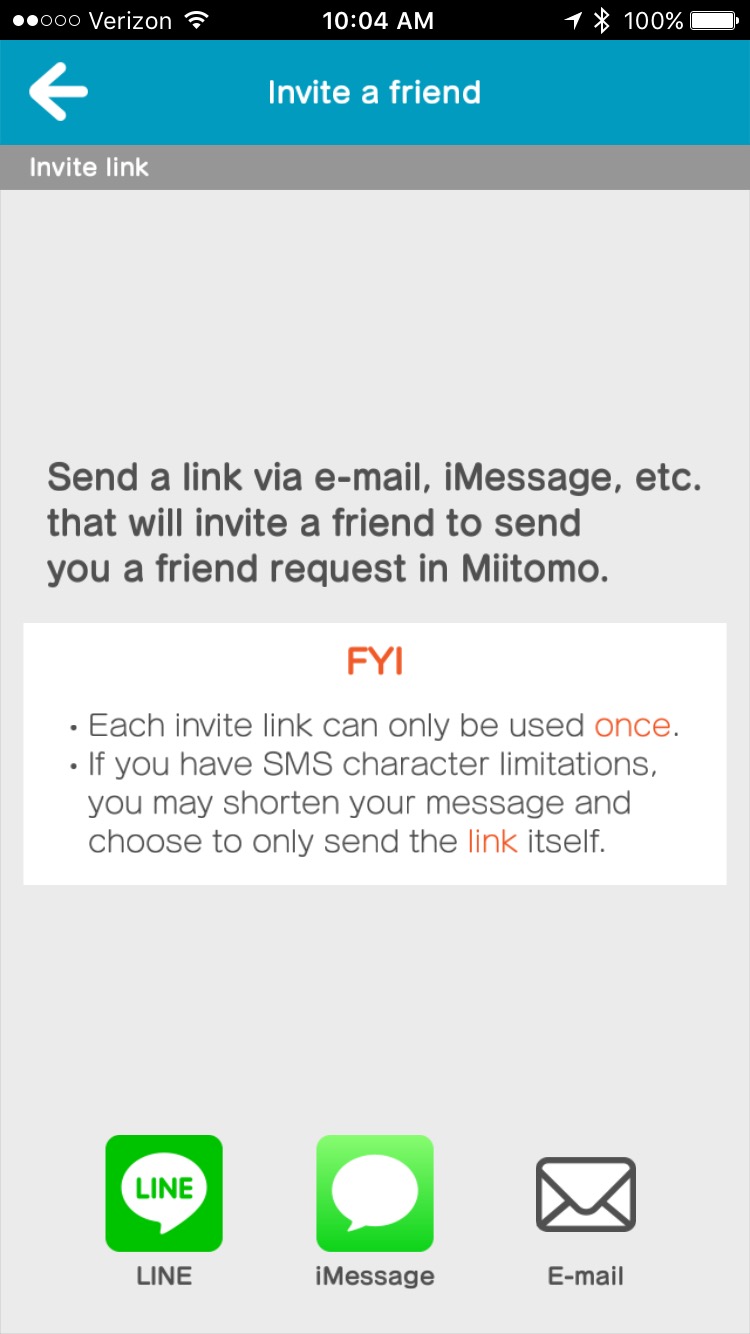 Nintendo's first mobile app Miitomo (Free) seems to be doing well in the wacky world of mobile games. The company announced last month that they had surpassed 10 million downloads across iOS and Android, and they've been continuing to release updates every few weeks with new features and fixes for the odd social networking app. Today's update isn't a huge one but it does offer up a couple of very welcome enhancements, first and foremost in your ability to invite friends. Now you can send out an invite to be friends with someone in Miitomo by way of email, iMessage, or LINE .
Unfortunately, a bug crept into this update which causes the Miitomo app to crash when inviting a friend through email. Nintendo is aware and even posted in the News section of the app that a fix is in the works and will be released shortly. Hey, these things happen. In addition to the new invite features, this update also allows you to friend/block someone from the comments or heart lists, and it allows you to edit an existing Miifoto right from the comment list before posting it (yay!).
There's also some bug fixes and optimizations, though I still feel like Miitomo should be a lot snappier to load up and navigate around. Regardless, it's a fun distraction that I'm not quite as into as I was that first week or so but I still pop into every now and then. Hopefully Nintendo keeps adding cool things to it as well as some cross-game integration when they finally start releasing actual games on mobile. Bring on the Fire Emblem and Animal Crossing, I say!