It's that time of week again where a big ol' batch of new iOS games bust onto the App Store scene. It feels like only yesterday that we had a huge list of new iOS games to sort out, but it was actually a whole week ago. I checked a calendar and everything. With the insane pace that new games hit the App Store though, a week might as well be a day. #BackLogs4Life Well, don't let your massive pile of unplayed games stop you from digging into the list below and downloading a bunch more new stuff you may or may not ever play. It's the App Store, this is what we do!
---
Amir Khan Khanage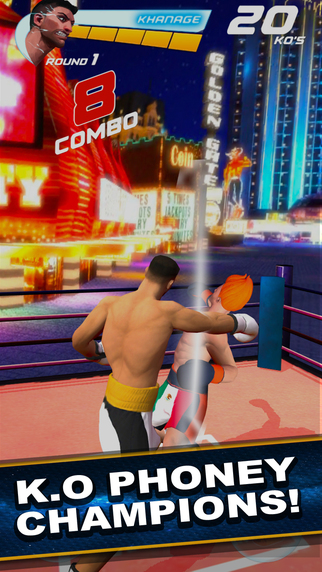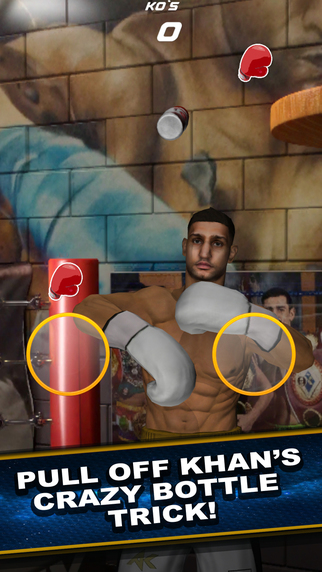 iTunes Description
Amir Khan Khanage is a brand new boxing arcade game designed for Amir Khan fans and general boxing fans alike. Play as Britain's most exciting fighter in this new mobile game app that tests your reflexes and boxing technique.

Amir 'King' Khan is on a quest to become the greatest boxer on the planet but the current champions are cowering behind their armies of droids, afraid to accept Khan's challenge.

Your job is to smash through these droids and phoney champions to put Khan in his rightful place as the Undisputed Champion of the Universe. Will you take the fight?
Forum Thread: Amir Khan Khanage (By Digital Shoguns Ltd)
---
Battleborn Tap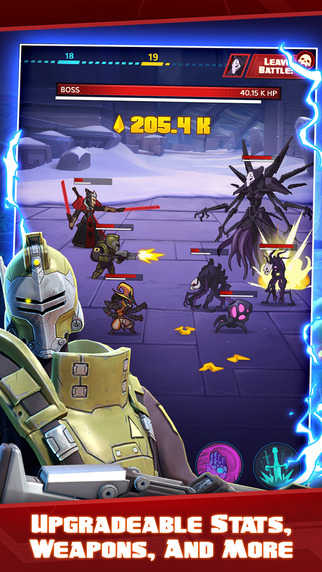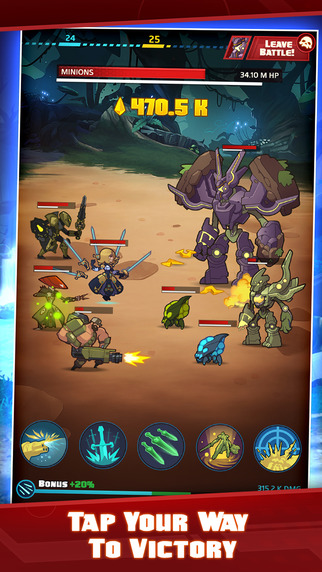 iTunes Description
Engage with the Battleborn universe on the go with Battleborn Tap, where players command their squad of heroes on the field of battle. Use your fingers to TAP your way to victory over waves of enemies and menacing bosses to unlock new areas while recruiting various Battleborn to join the fight.

Collect and use golden shards to upgrade your Battleborn's weapons, skills, and abilities for the best fighting chance against an increasingly difficult array of evil forces. Find gear and use it to boost your stats for added effect!
Forum Thread: Battleborn Tap (by 2K)
---
Black Hole Joyrider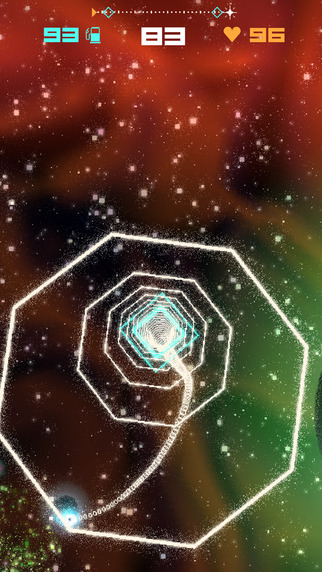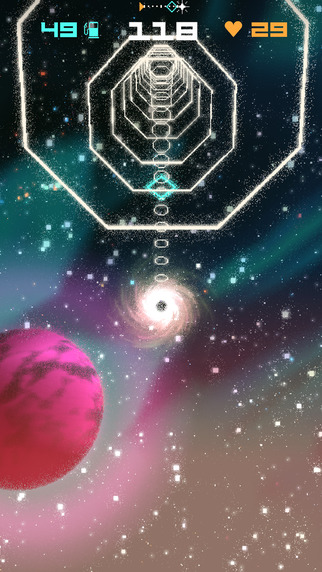 iTunes Description
Guide your spacecraft through the gravity well of a powerful black hole using only your retro-thrusters and dwindling fuel reserves.
Forum Thread: Black Hole Joyrider (by Ian MacLarty, the developer of Boson X!)
---
CarneyVale: Showtime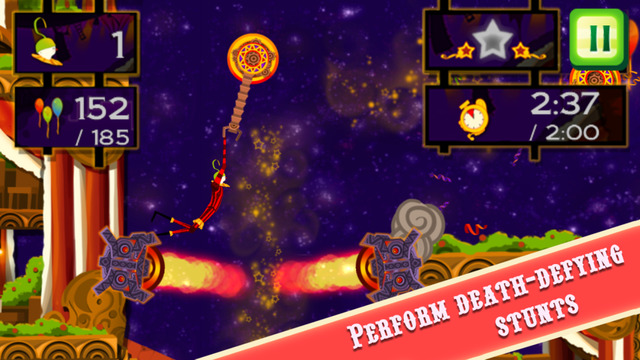 iTunes Description
Become history's greatest circus acrobat in the enchanted land of CarneyVale! Perform aerial displays of flawless flings, death-defying stunts and fantastic flips with ragdoll physics action as Slinky the puppet in a show that will captivate your audience.

Now available in English, Spanish, German, French & Italian. Unlock achievements, compete times and top the leaderboards in this fun, exciting and highly anticipated game of epic action!
Forum Thread: CarneyVale: Showtime (By AppXplore)
---
Elzup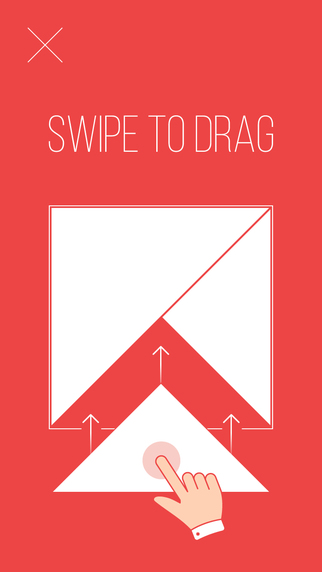 iTunes Description
Elzup was designed to become a perfect mobile puzzle! A simple game with the simple rules: tap to rotate, swipe to drag.

Key Features:
– Minimalistic design.
– Easy to learn and fun to master gameplay.
– 42 mind bending levels (new levels coming).
Forum Thread: Elzup – Free puzzle game (by Sergii Sokorevych)
---
Final Meteor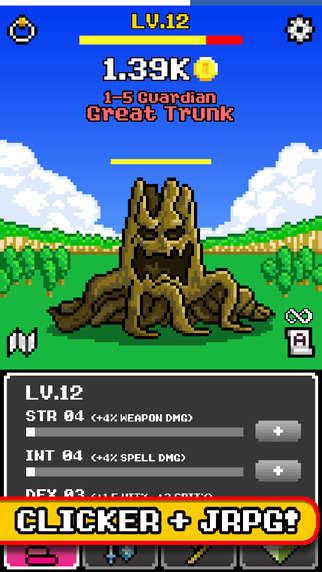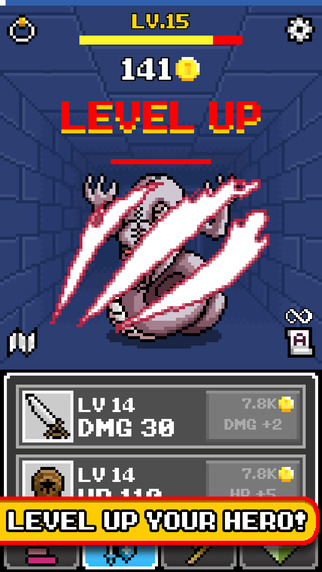 iTunes Description
Set off a grand JRPG adventure of swords, spells and monsters… with a single finger!

Tap to attack monsters, level up your abilities and upgrade your weapon and spells. Explore new areas and find treasures. Be a hero and save the world from evil threat!
Forum Thread: Final Meteor – The JRPG Clicker (By ClapClap Media)
---
Hexcells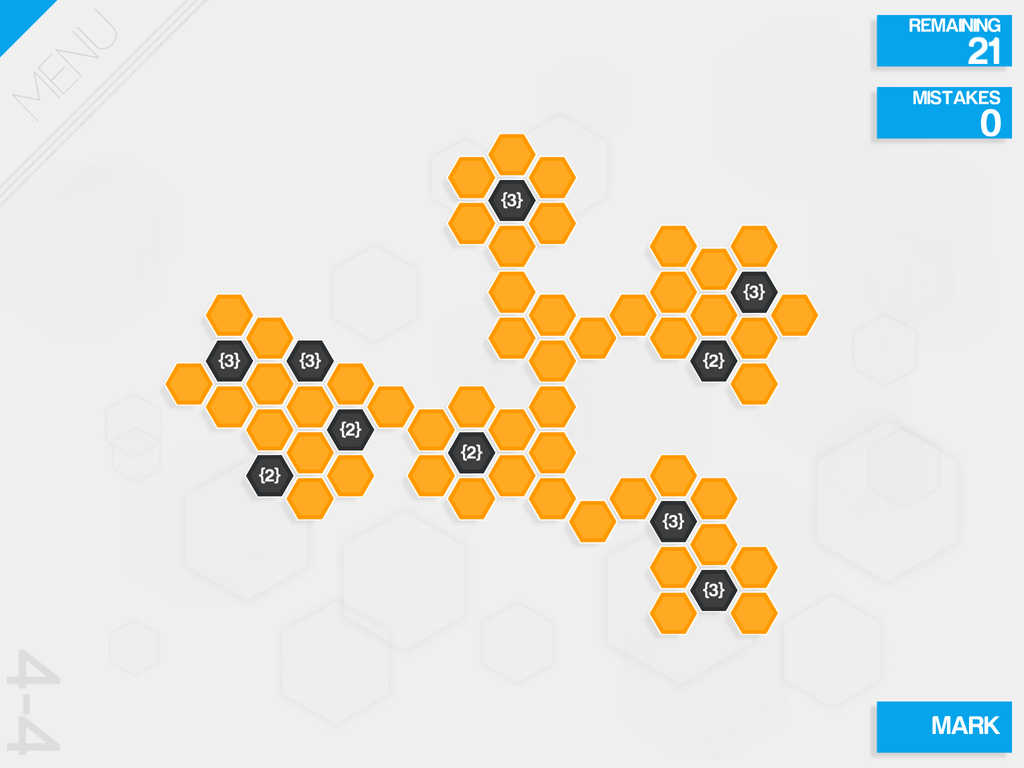 iTunes Description
Hexcells is an ambient logic puzzle game.

Mark or clear all the orange hexes to solve the puzzle. The number in a black hex tells you how many adjacent hexes need to be marked.
Forum Thread: Hexcells (by Matthew Brown)
---
Hexcells Infinite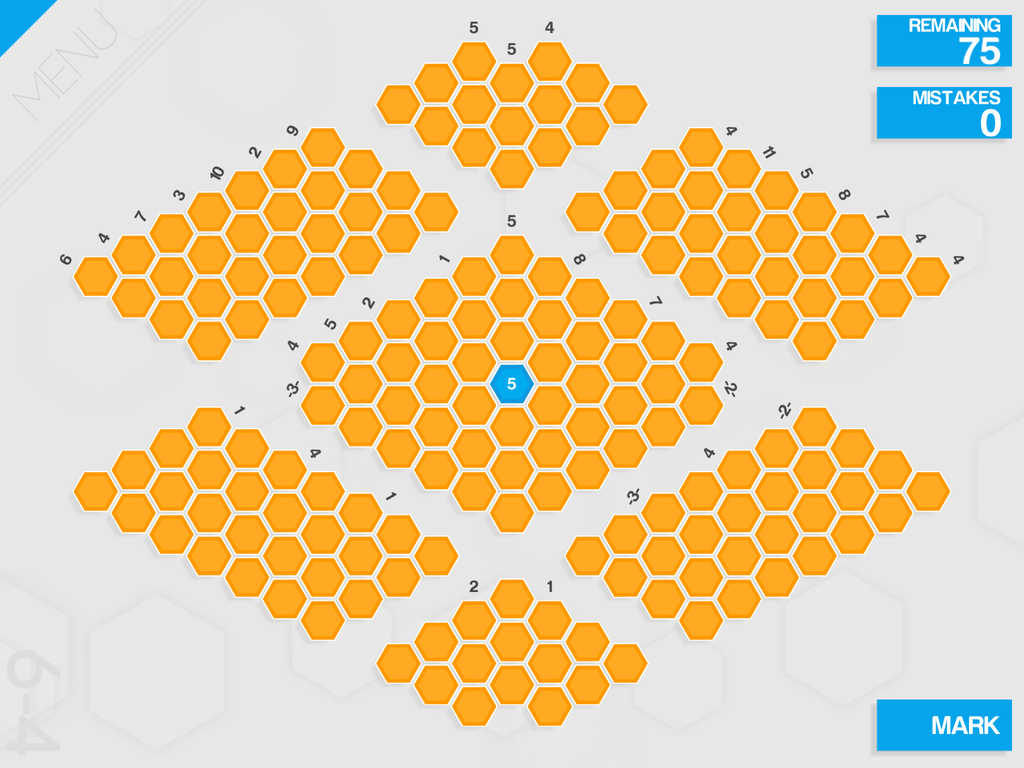 iTunes Description
Hexcells Infinite is an ambient logic puzzle game.

It is the third game in the Hexcells trilogy and features 36 new and more challenging puzzles as well as a random puzzle generator.

Mark or clear all the orange hexes to solve the puzzle. The number in a black hex tells you how many adjacent hexes need to be marked.
Forum Thread: Hexcells Infinite (by Matthew Brown)
---
Hexcells Plus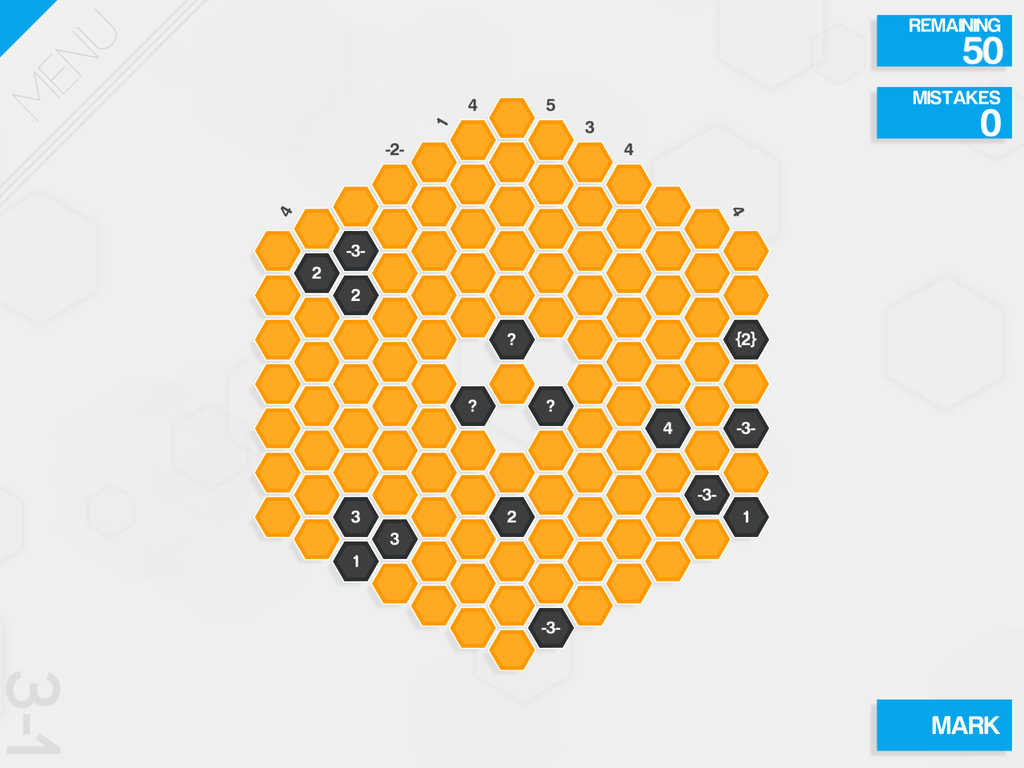 iTunes Description
Hexcells Plus is an ambient logic puzzle game.

It is the second game in the Hexcells trilogy and features 36 new and more challenging puzzles.

Mark or clear all the orange hexes to solve the puzzle. The number in a black hex tells you how many adjacent hexes need to be marked.
Forum Thread: Hexcells Plus (By Matthew Brown)
---
Highriser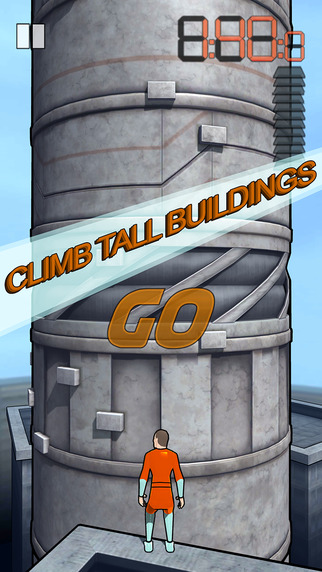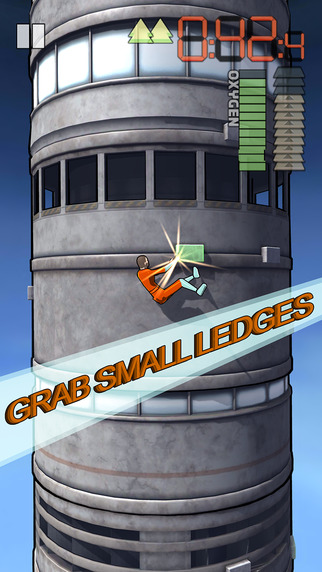 iTunes Description
Make daring leaps from ledge to ledge to the top of each highrise building. Confront the alien menace before their plans for enslaving Earth can become a grim reality.

Featuring:
Ragdoll physics that don't always do what you want.
Running out of oxygen just when you thought you had made it.
Collectible boosts that can save that missed grab or power leap you to the top.
An endless map of challenges to overcome.
Forum Thread: Highriser (by Dan Allsop)
---
Hungry Shark World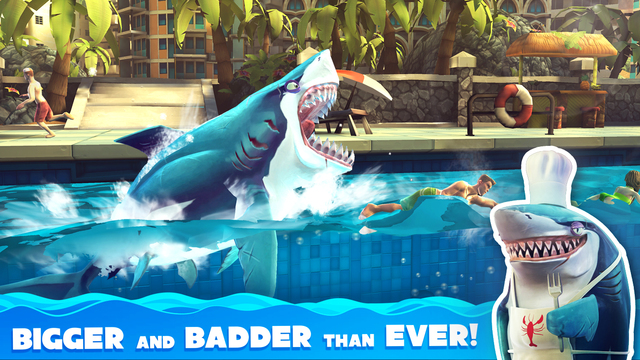 iTunes Description
The stunning sequel to Hungry Shark™ Evolution is here! The Sharks are back, and this time they are taking on the entire WORLD!

Take control of a very Hungry Shark in this action packed aquatic adventure. Survive as long as possible by eating everything that gets in your way!
FGOL boasts over 285 million downloads for the number one shark arcade series on mobile, guaranteeing you the best simulated aquatic feed frenzy out there!
Forum Thread: Hungry Shark World (by Ubisoft)
---
INKS.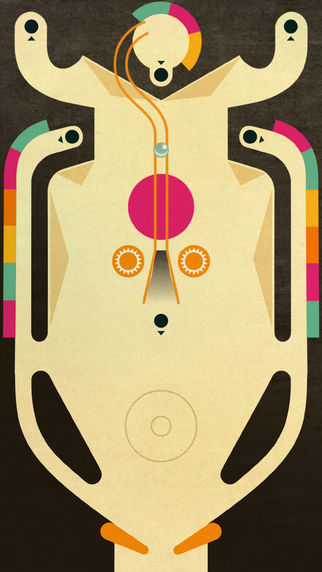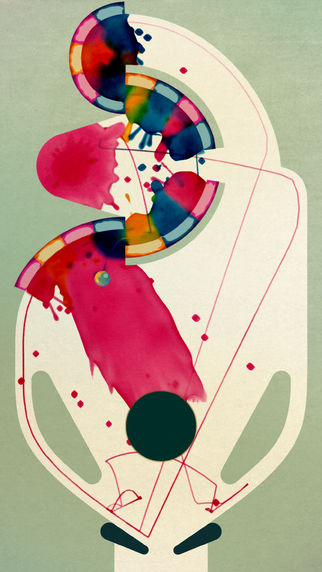 iTunes Description
From the makers of BAFTA-winning Lumino City comes INKS.

INKS updates pinball for a new generation. It combines the joy of pinball with skilful tactical challenges, and allows you to create wondrous works of art as the ball smashes around the canvas.

Blocks of colour burst like beautiful fireworks across the surface, building up in vivid layers and recording a visual history of your game as you perfect your score.
Forum Thread: INKS. (by State of Play Games)
---
IOTL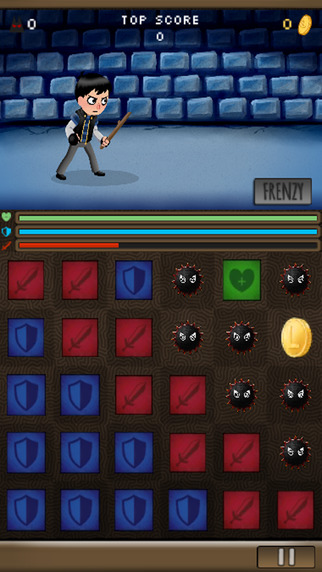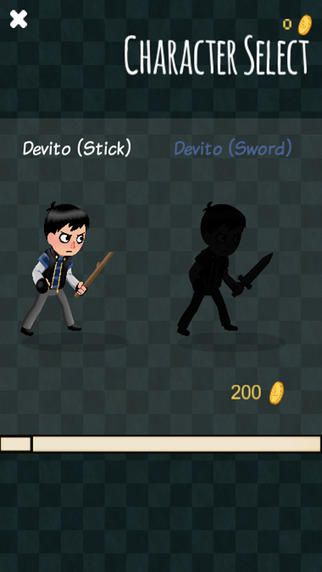 iTunes Description
Venture inside dangerous dungeons filled with mad creatures, and fight to the top in a bizarre situation of survival. Fight creatures by, turn-based strategic puzzle game, using the puzzle board to do attacks and move forward after every victory.
Forum Thread: IOTL (by Mount Watermelon)
---
Joan Mad Run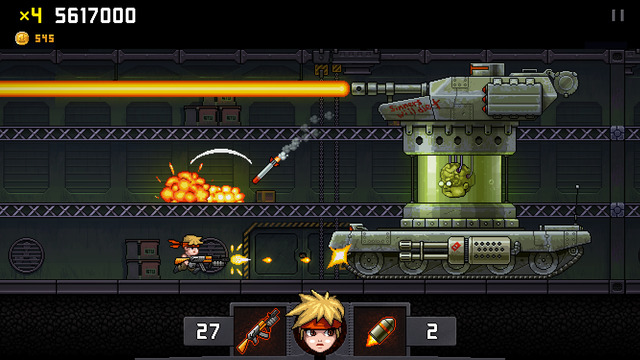 iTunes Description
Joan Mad Run is a gory endless run'n'gun, that takes your enemies straight into the underworld. Literally. Run through the infinite chords of well-armed guards and eerie bosses. Train your dexterity to avoid dangerous traps and deadly shots. Unlock unique weapons and cut, explode, burn, freeze, melt, incinerate, squeeze and send your enemies' souls right into the blazing inferno. Collect lives and ammo to always be ready and show them who's boss!
Forum Thread: Joan Mad Run – bloody pixel-art run'n'gun (by Happymagenta)
---
Luna Chronicles Prelude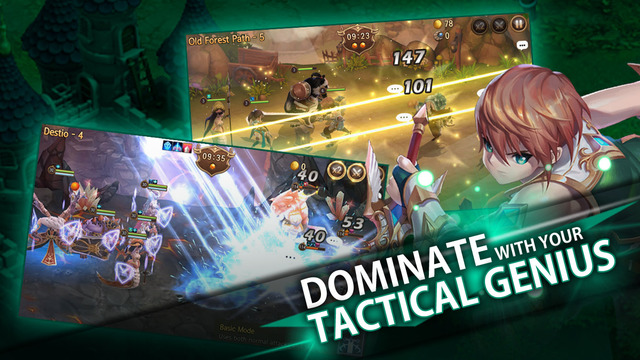 iTunes Description
A stolen chalice. Orcs and Goblins on a murderous rampage. A land driven to insanity. All is not well in the once idyllic world of Luna, and it falls upon you to lead an expedition deep into the heart of darkness to assassinate your former brother in arms, Erega. Muster your courage, strengthen your heroes, and sharpen your wits as you face off against the forces of corruption in a grand adventure that will test both your brains and brawn!
Forum Thread: Luna Chronicles Prelude (by Eyedentity Mobile Co., Ltd.)
---
Monsters Everywhere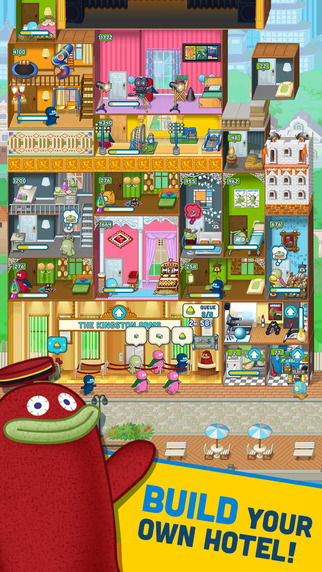 iTunes Description
MONSTER FACTORY PRESENTS: MONSTERS EVERYWHERE!
See the hilarious characters of Monster Factory come to life in this fun and engrossing casual game that mashes up hotel management and an international mystery story.

THE CHALLENGE
Ever want to take over a derelict hotel and build it back to greatness? Even if it's a hotel full of monsters? Even if it's threatened by a jealous rival? Where your only allies are a shady businessman, a dim but enthusiastic bellhop and an erstwhile detective team? Well, of course you do. And Monsters Everywhere is just the game for you.
Forum Thread: Monsters Everywhere (by 9 Story Interactive)
---
My Koi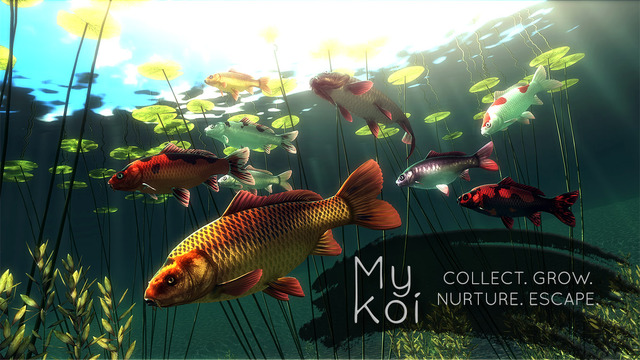 iTunes Description
My Koi is a beautiful and relaxing fish pond app. Customise and name each fish. Feed them daily. Watch them grow. Collect new fish. Escape and relax.

COLLECT. GROW. NURTURE. ESCAPE.
Forum Thread: My Koi (by Sakana Studios)
---
Never Gone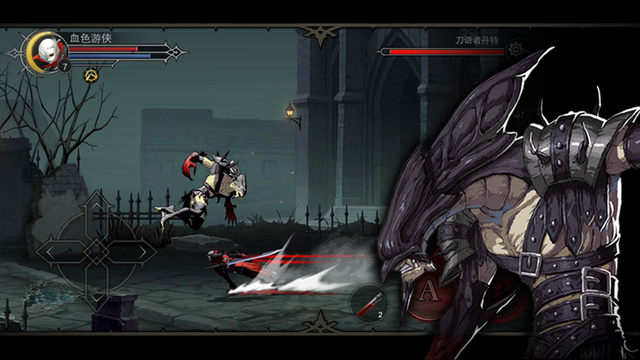 iTunes Description
Join the thrilling fight against evil in Never Gone! The award-winning action game with stylish gothic art designs and wonderful Therion music is available now on iOS!

Never Gone is an old-school beat-em up 2D Action Game for gamers on iOS platform. It sets in a classic world where human, vampires and other demons co-exist and constantly waging war against one another. Play as Blood Knight or Dark Sister to face the incredible challenge and win glorious rewards. Discover, craft and upgrade over 200 weapons, equipments, items and even skills as you explore the war-torn game world.
Forum Thread: Never Gone (by Hippie Game)
---
Olympus Rising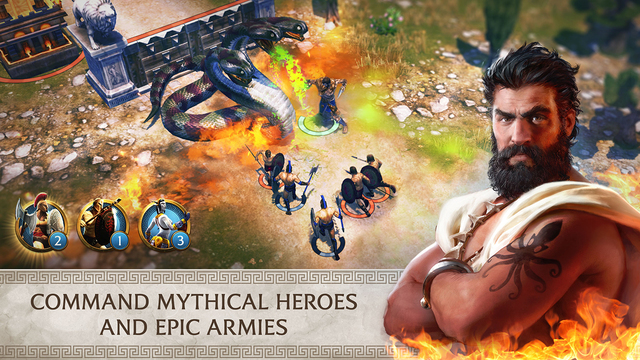 iTunes Description
Join the epic battle for Mount Olympus and unleash the power of the Gods! Conquer distant lands with an army of heroes, build an impenetrable base to keep rival players at bay, and proclaim your glory across the world in this breath-taking, addictive action MMO.
Forum Thread: Olympus Rising (by flaregames)
---
Orbitarium: Galaxy Recon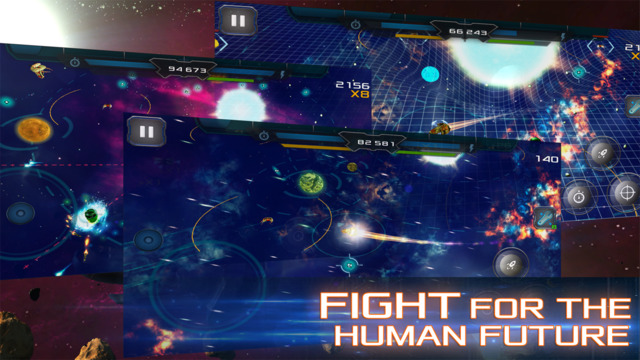 iTunes Description
Join the Space force and build the ship of your dreams. Discover the hidden Universe and fight for human future!
Prove your commander skills and build your way to the stars! Orbitarium is a space combat game that has been waiting for a skilled pilot to bring us to the victory! Join the United Space Forces and fight the evil aliens for the future of humanity.
Forum Thread: Orbitarium: Galaxy Recon (By Naked Quasar)
---
Pixel Survival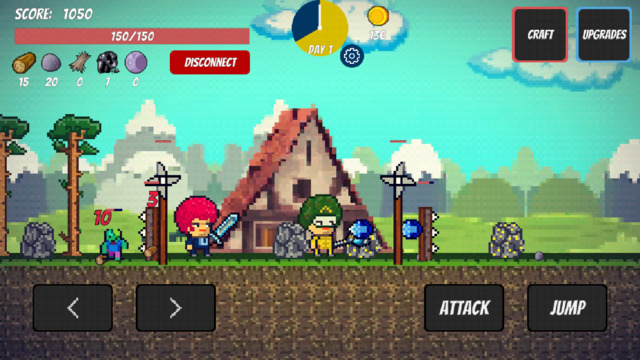 iTunes Description
Survive the Night is a pixel survival game. How many nights can you survive? Do you have what it takes to be the longest survivor? Surviving the nights in this pixel world is your goal and the challenge. Survive by yourself or try to survive with a friend or family with multiplayer!

Chopping wood with your axe, chopping stones with with pick axe. Craft and upgrade traps, improve gears, harvest and gather materials for crafting and try to survive as long as you can in the wilderness. Slay zombies! Acquire coins, open treasure chests and discover new treasure loot for survival!

Play the way you want in this amazingly fun retro style pixel arcade game! Don't like crafting traps? Then just upgrade your weapon gear, or improve your health for better chance of surviving! Want to be a master crafter? Craft an island of traps that will defend your survival!
Forum Thread: Pixel Survival (by Joe Man)
---
Pocket League Story 2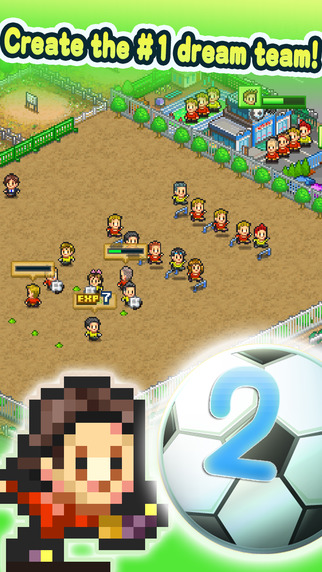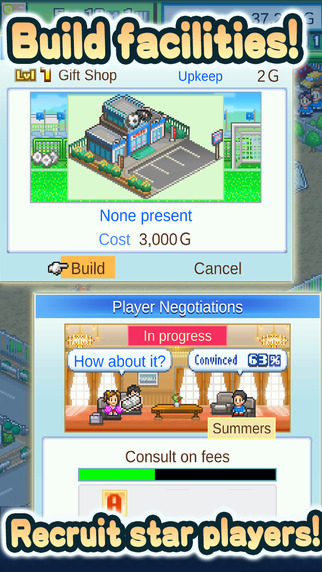 iTunes Description
Jersey up and take to the field in this brand new sequel to hit soccer sim Pocket League Story! Scout out promising players and coaches, decide tactics and formations, and lead your dream team from local league to international soccer stardom!

A plethora of new features brings the stadium action to life in greater detail than ever before: Expect rain, snow, penalty shootouts, and more to keep your palms sweaty and the adrenaline pumping! What's more, you can now go head-to-head with players from around the world in multiplayer mode (currently in beta testing)! Challenge your friends online and you might earn some nifty bonuses…

Build your team and fan base, land corporate sponsors, and take on the best teams in the world–including your friends'! Whether you're new to soccer or a veteran sportsman, Pocket League Story 2 has something for everyone!
Forum Thread: Pocket League Story 2 (by Kairosoft Co.,Ltd)
---
Sea Hero Quest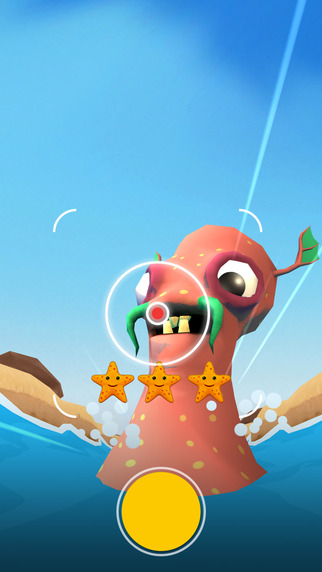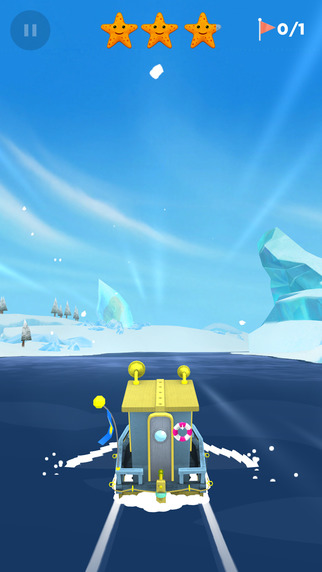 iTunes Description
It sounds too good to be true but this really is a game, where simply by having loads of fun chasing creatures around magical seas and swamps, you can help to fight a disease that currently affects 45 million people worldwide.

In fact playing SEA HERO QUEST for just 2 minutes will generate the equivalent of 5 hours of lab-based research data.
Forum Thread: Sea Hero Quest (by GLITCHERS LTD)
---
Soul of Sword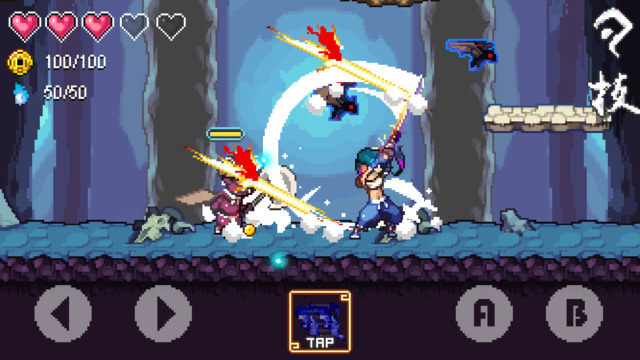 iTunes Description
Long long ago monsters everywhere. A taoist made a sword. Killed a lot of monsters.The world was finally restored to tranquility. Peace is always flash of time. Evil revived. The Monster King brought death and chaos. A young hero chase the Monster King for avenging his parents to here.
Forum Thread: Soul of Sword (by Jampot Software)
---
Spike Pit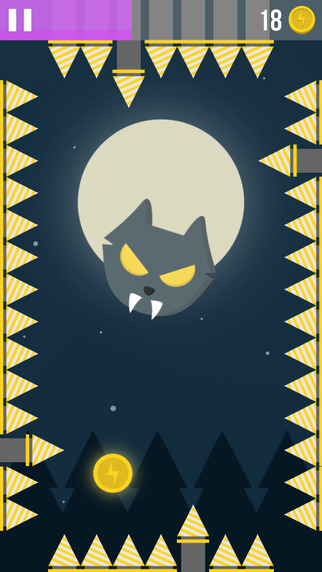 iTunes Description
Frank is trapped inside a pit filled with moving spikes. Help him avoid the spikes while you collect as many coins as you can. Use your coins to unlock Frank's friends through the slot machine, all of them having unique stages. There are 4 special characters with each of them having an extra difficulty.
Forum Thread: Spike Pit – Endless Coin Frenzy Arcade
---
Storm Hunter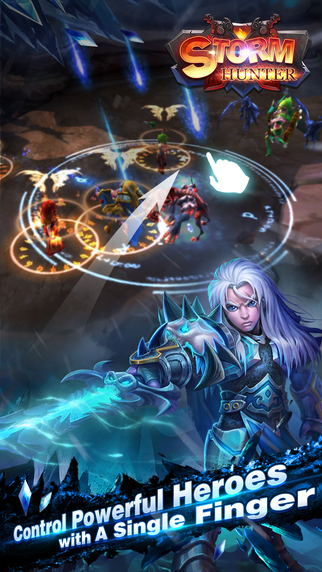 iTunes Description
Storm Hunter is an innovative 3D group battle RPG with a single finger to operate. The super clear 3D images with 1080p show us a magic western world perfectly. Only with one finger can you dominate the real-time battle easily.
More than one hundred of classical heroes are there for you, any five of them help you to build your elite team. Put your tactical mind to complete the expedition full of challenge.
Forum Thread: Storm Hunter (by Locojoy Inc.)
---
Super Piggy Punch Saga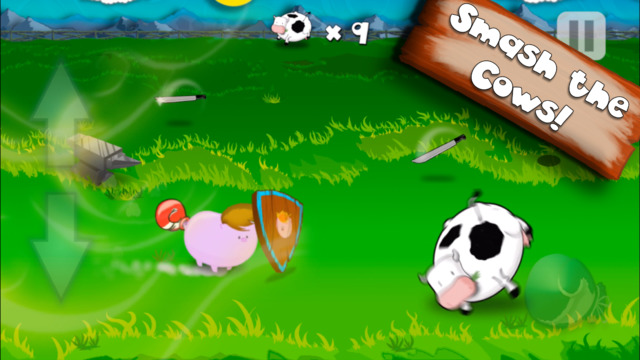 iTunes Description
Super Piggy Punch Saga is the epic tale of a small pig with big dreams. Those dreams however, are interrupted by a band of pilfering farm animals led by the devious Howlett .P. Wolf. Now, armed only with his battle toupe' and pugilistic powers, its up to our hammy hero to save his candy apple farm and thwart the dastardly plans of his nemesis.

Enjoy the cartoon chaos as players brave through H.P. Wolf's windy attacks, punching cows, dodging swords, retrieving the stolen candy apples, and much more!
Forum Thread: Super Piggy Punch Saga – A Beautiful 2.5D Game (by Workhorse Bytes)
---
Super Smash the Office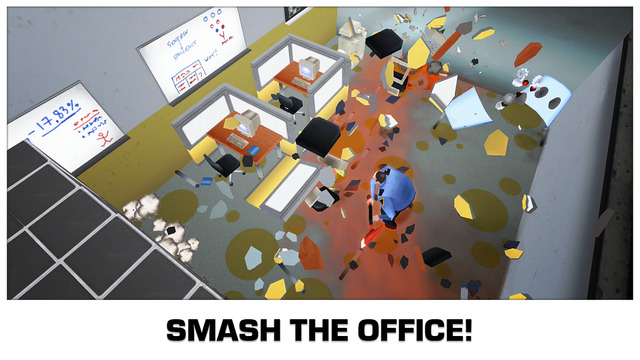 iTunes Description
A dream come true revisited!
Endless destruction!

1. Smash the office
2. Beat robot guards
3. Run away from the wall!

Do you have smashing talent?
Forum Thread: Super Smash the Office by Tuokio
---
Thumb Space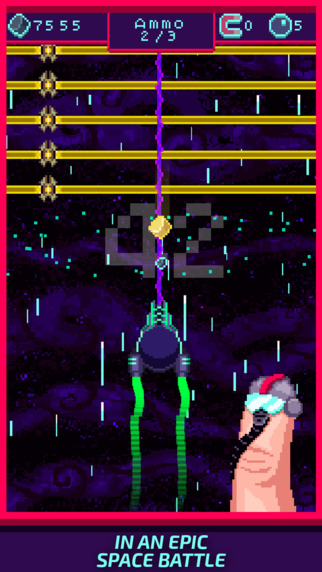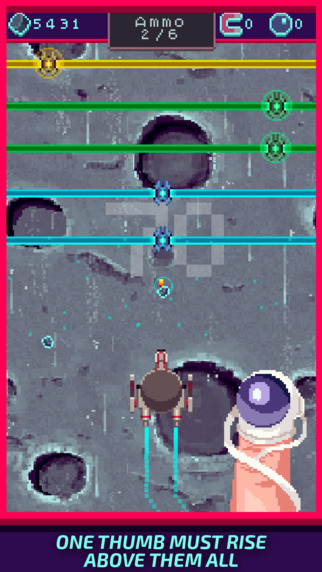 iTunes Description
Get your hand out of your pocket, we need your thumb!

It's time to take to the skies, strap a gun to your thumb and fight the enemy in this fast-action, adrenaline-fuelled, thumb shoot 'em up!

Thumbkind is relying on you!

Unlock ships, weapons, themes and more in this epic space battle which contains over 4000 different combos (yes it's true; ask the resident chimp, Albert, who was tasked with counting them all).
Forum Thread: Thumb Space (By Rob Hayes)
---
Tim and Tom, a bulloon that fell from the sky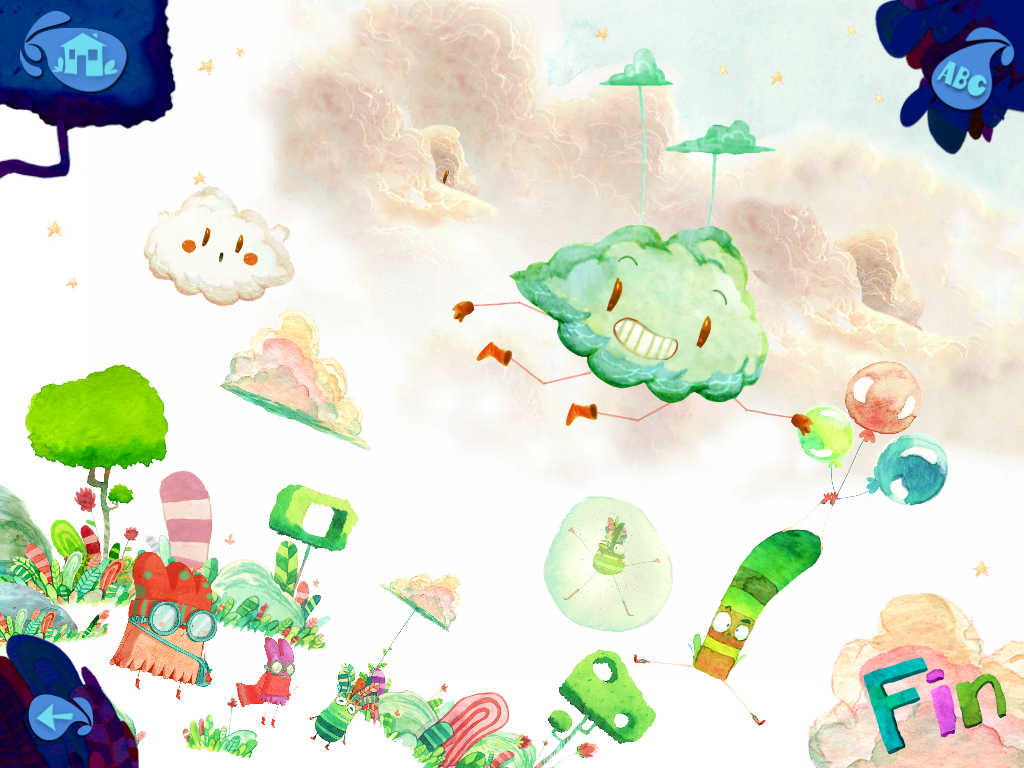 iTunes Description
Experience the magical world of Tim and Tom, throughout this second episode: "a bulloon that fell from the sky". It is an interactive story abounding with colors and designed for toddlers.

In the world of Tim and Tom everything is personified! At the first opportunity, life unfolds and the scene comes to life. Every leaf, every drop of water is likely to become a living character. The stones wriggle, the tufts of grass rise, move and speak.
Forum Thread: Tim and Tom, a bulloon that fell from the sky (by ejt-labo)
---