Hey, well wouldn't you know it was one of those weird weeks where a ton of games came out, but there was still a significant number that trickled out after the usual weekly time. So! Here we are with our second edition of Out Now for this week, with a handful of pretty noteworthy games that weren't out when we posted our list last night. And if even more games trickle out after this list? Well, I guess we'll do a third list, heh. Check out the list of stragglers below!
---
Agent Gumball – Roguelike Spy Game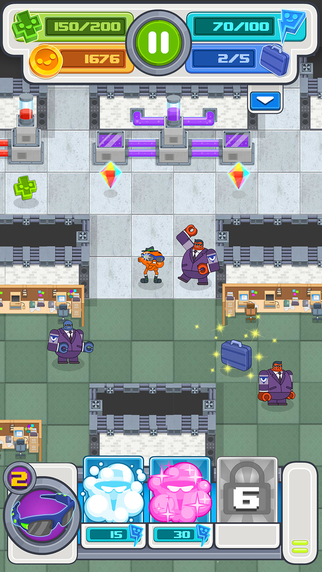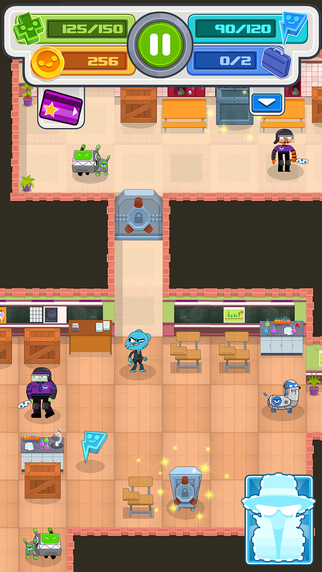 iTunes Description
Someone's been spying on Gumball. What the what?! Two can play at that game!

Sneak past enemy patrols to collect secrets, plant bugs, take down targets, and rescue missing agents. Which spy will you choose? Swap between Gumball, Darwin, Anais, and Penny! Bust out your spy gadgets to get the upper hand in battle! Charge up with the Power Belt. Hack the system with the Tech Watch. And slip into stealth mode with the Spy Glasses.

Run your own spy agency. Recruit Gumball's friends and send them on secret missions to earn coins and items while you're away from the game. Enter the enemy mainframe and put your spy skills to the test! Stay out of sight while gathering top secret intel.
Forum Thread: Agent Gumball – Roguelike Spy Game (by Cartoon Network)
---
Angry Birds Action!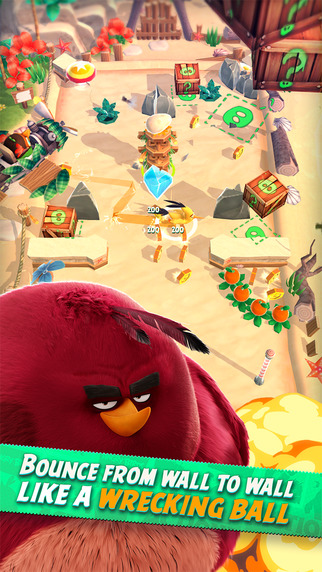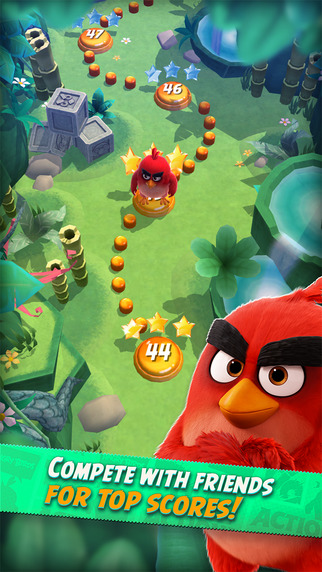 iTunes Description
Pull, aim, action! Send the birds of the Angry Birds Movie crashing through obstacles and bouncing from wall to wall like a wrecking ball – all in the name of saving some eggs.

It's a game based on a movie, based on a game! Explore the world of The Angry Birds Movie for the first time ever in Angry Birds Action!
Forum Thread: Angry Birds Action! (by Rovio Entertainment Ltd)
---
Boxy Kingdom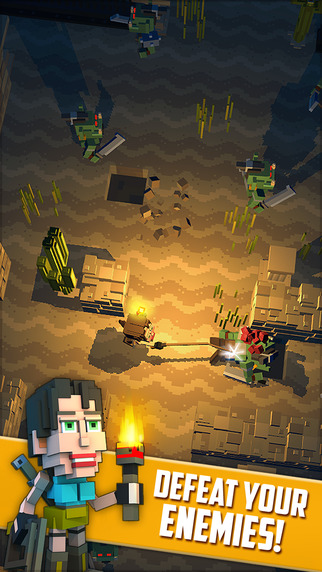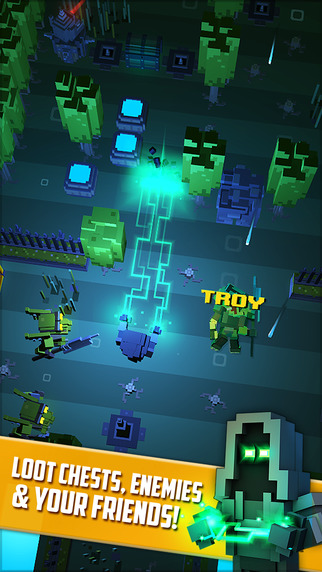 iTunes Description
Dragons, Orcs, Reapers, Oh My!

Boxy Kingdom is an endless suspenseful arcade/adventure game of pure survival, exploration and looting, and introduces an all-new type of gameplay, the Backstab move. The game is bursting full of quests, heroes, orcs, dragons, ghosts, and goblins, and tons of treasure. And if you can play Crossy Road (we love you, Hipster!), we use the same super simple controls!
Forum Thread: Boxy Kingdom (By Dream Team Partners)
---
Egz
iTunes Description
Egz is a mesmerizing mix between an addictive action puzzle game and an animated movie! Don't let your Egz die!

A few seconds after our Universe was created: when there was nothing. Until matter appeared, to the point where it became an ideal environment to give birth to the first living beings: the Egz. In this expanding universe, how did the Egz survived?

Better than eggs your Egz can jump, bounce and roll across the origin of the world. Help them survive in this dangerous universe! … But be careful! Each collision will hurt your Egz and might provoke the end of life on the Universe!
Forum Thread: Egz – The Origin of the Universe (By Lonely Woof)
---
Hero Simulator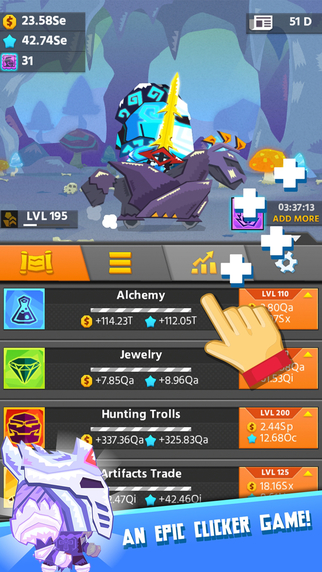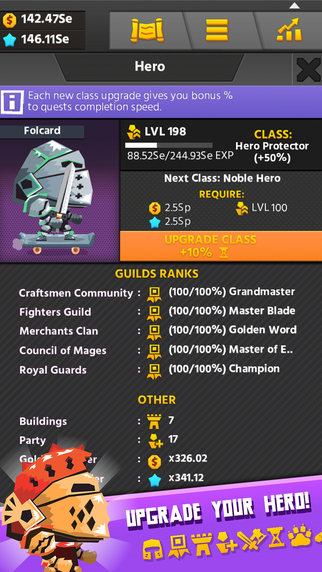 iTunes Description
Defending a kingdom isn't easy, especially when you've been doing it for 300 years! Cedric is a great hero but he's pretty worn out after three centuries of battles with everybody from goblins to necromancers. He's looking for someone to replace him in this heroic simulation game. Maybe you'd be a good fit for the job?

Becoming a knight takes lots of training and studying. You'll need to acquire the right tactics in order to take on your enemies and figure out how to use all sorts of equipment and weapons. Don't worry though. Learning how to become the best warrior in the kingdom is incredibly fun too. You'll be dueling with dragons and brawling with bandits in no time! First though, you'll need to mine some ore and hunt down a few ingredients for some powerful potions.
Forum Thread: Hero Simulator (by SPIL GAMES)
---
Pen Clicker Fury
iTunes Description
Ever been bored at a meeting or in school and clicked your pen and thought: "Hey that was a bit fun"? Well we have, and we made a game about it! Sounds crazy? Maybe! But it is so much fun! Tap your phone to click the pen, use the click to unlock new and awesome pens with great powers! Some are idle, some are active some look really nice! Compete on leaderboards against other people and beat them, if you are up for the challenge!

The game features 100% authentic pen clicker sounds! Be amazed!
Forum Thread: Pen Clicker Fury (by ALL CAPS) – For when you just can't stop clicking
---
PsyCard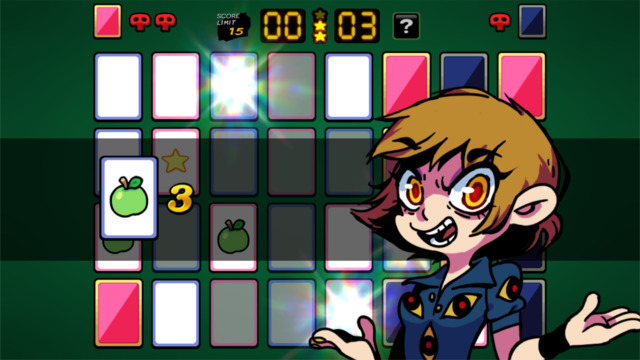 iTunes Description
From the makers och Card City Nights, Progress To 100 and Ittle Dew

PSYCARD is a minesweeper-like game set in a cozy cyberpunk dystopia.
Use your psychic powers, and some risky luck, to determine the position of the hidden cards and become the champion.

* Story mode with 4 selectable characters
* A mysterious dungeon crawler mode
* 25 characters with various psychic abilities
* Challenge friends by passing the device around
Forum Thread: PsyCard (By Ludosity AB)
---
REDCON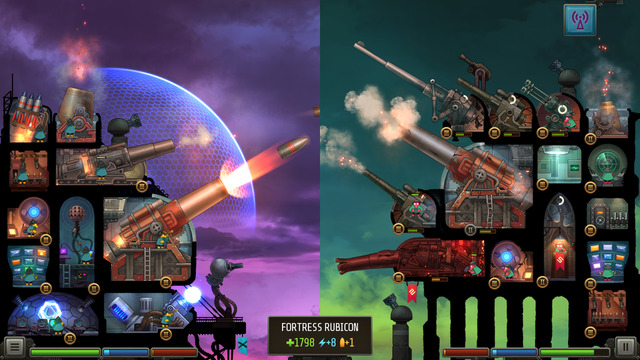 iTunes Description
Command your own battle fortress! Assemble the mightiest artillery force and bombard your foes into oblivion! Lead the Empire State offensive against Traitor General and his foul rebellion.

● Build and customize your battle fortress as you wish
● Use Active Pause to freeze time and issue multiple orders instantly
● Command vast arsenal of weapons, from individual soldiers to superguns
● Infiltrate, Annihilate or grind your targets down through Attrition
Forum Thread: REDCON (by Hexage)
---
Runaway Toad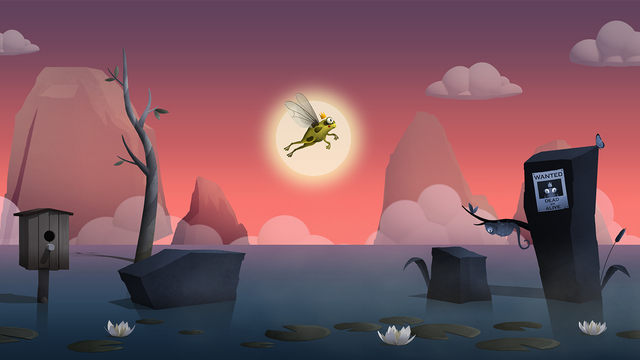 iTunes Description
It ain't easy bein' green! Tap, hold, and swipe to help Toad hop to safety in this gorgeous new action game from the creators of Super Splatters! and illustrator Nina Limarev.

Once upon a time there was a princess in a tall castle who kissed as many toads she could in order to find her Prince Charming. But Toad just wants to be a toad, not live in a castle (regardless of how tall it is). So Toad did the only thing that could be done: ESCAPE! Rain or shine, day or night, this toad is ON THE RUN. Watch out for blimps, owls, and other hazards while you eat bugs, get new powers, explore the swamp, and search for secrets!
Forum Thread: Runaway Toad (by Last Chance Media, LLC)
---
Tap the Blocks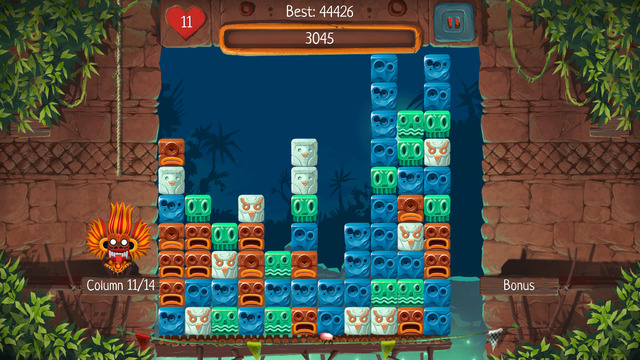 iTunes Description
Famous Indian buildings are made with blocks. To work with them you need attention, quickness and addiction for fun games. Can you deal with such Blocks? Just try!

Without your smart moves, blocks will be destroyed, by falling into the abyss of time. Use all of your skills to not let them fall. Become the true Master of Blocks! Warning! Blocks have an ancient force, capable to make you obsessed with them for many hours!
Forum Thread: Tap the Blocks (by Special Games LLP)
---
Tome of the Sun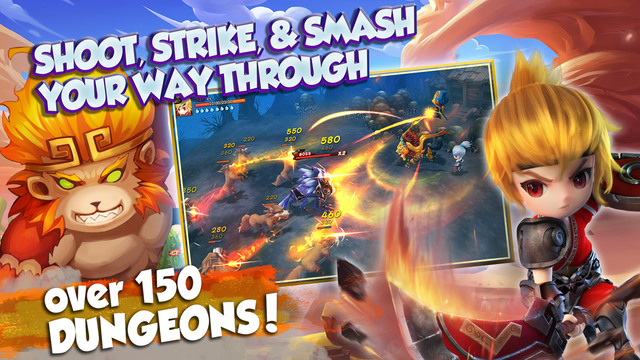 iTunes Description
Make the Battleground your Playground

The Tome of the Sun that once kept the Shadow World in check has been fragmented and lost. Lead immortal heroes and mighty battle pets on an epic quest to reclaim the Tome of the Sun and restore harmony across the Sun Kingdom. But beware, its contents are coveted by malevolent sorcerers and demons at every twist and turn!

Fast-paced combat, generous rewards, and virtually endless gameplay, Tome of the Sun rewrites the book on adventure!
Forum Thread: Tome of the Sun (by NetEase Games)
---
Victorious Knight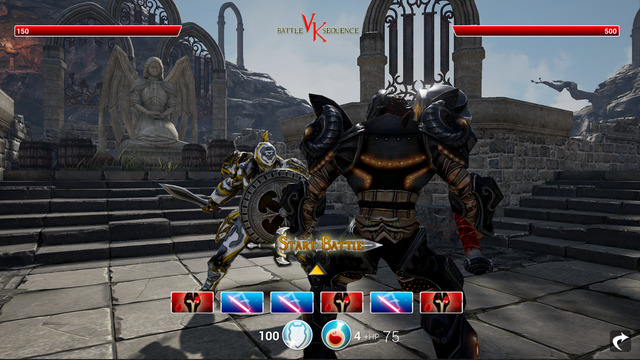 iTunes Description
New challenges awaits you!

Experience fresh RPG experience with a unique combat mechanic, packed with high quality 3D visual content, set in fantasy medieval theme.

Every year, the ForgeDust Archipelago becomes the venue for knights from around the world, risking their lives and testing their strength to claim the title Victorious Knight. You, a proud knight, has prepared for this for many years, and the time has come.
Forum Thread: Victorious Knight (By Ryner Joseph)
---