Hello everyone, and welcome to the week! It's time once again for our look back at the noteworthy updates of the last seven days. The previous couple of weeks may have been a little quiet, but this last week was roaring for updates. In addition to the many Earth Day updates (of which I'm only including a few of here), a ton of other really awesome games got some cool additions. Of course, you can keep an eye out for updates yourself using AppShopper Social (Free), the watchlist in the TouchArcade App (Free), or by participating in the TouchArcade forums, but this weekly summary is here to fill in the things you might have missed. Let's dig in!
Templar Battleforce Elite, $9.99 The Trese Brothers have been busier beavers than usual recently. Three of their games appear in this article, but I think this update is the best of the bunch. Six new levels have been added, complete with new enemies and objectives. When you do a New Game+, you can now choose a different difficulty setting from your cleared game, which is great for those looking to replay on a harder level. There are a bunch of other changes and fixes, so hit the update notes in the App Store or fire the game up if you want to see them all.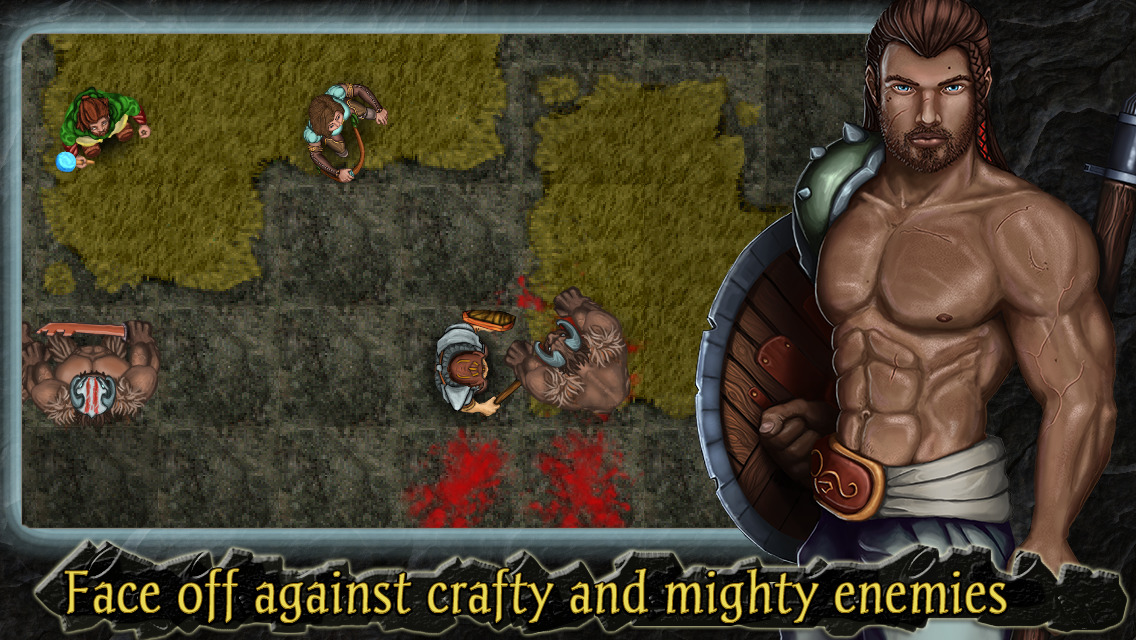 Heroes of Steel RPG Elite, $3.99 No new story content in this update, but there are several balance tweaks and bug fixes, along with a few UI improvements. If you like strength-based two-handed weapons, and who doesn't, you'll be pleased as punch to see the minimum damage roll increased from 150% strength to 200%. It's a little extra whammy in every strike.
Crashlands, $6.99 Aw yeah, Crashlands. How do you make one of the best games around even better? Well, Butterscotch Shenanigans found a way. I could outline all of the great improvements in this update, but why would I do that when the developer has already done it in a far more entertaining way than I could ever hope to? Just hit the video right here and watch. Now, I'll just be giving the game the ultra-coveted Update Mondays Most Spider-Mans Of The Week award and going on my way.
Doug dug., Free Doug dug. just got a little tweak this time around to make the monsters a bit stronger again after their recent nerfing, but I'm including it here because I think everyone should go and read its update notes on the App Store. The developer kind of poured his heart out about the idea of making changes to the game and, whether you ultimately agree with it or not, I think you should give it a look.
Special Tactics, Free As of the time I'm writing this article, this game is temporarily free. If you like strategy games, you should definitely get it. It's good, I promise. It kind of released during a review logjam so we didn't get to doing an official review, but if I wrote one, it would be at least four stars. That is totally worth tapping a "Get" button twice for, friends. This update adds a new map, improves the Survival mode, adds a new mission, and improves the game's AI.
Planar Conquest, $8.99 While I've got the curtain to the sausage-making process somewhat pulled back, I should probably admit that I'm to blame for the lack of review on this game. I was sick as a dog when I was supposed to write it up, and let me tell you, head colds and super-deep 4X strategy games are not good bedfellows. It's a really awesome game and the developer is giving it incredible support, so if you like games like Civilization or Master Of Magic, you should bury your face in this one and breathe in the high-quality vapors. This update mostly consists of UI tweaks, balance adjustments, and bug fixes. Oh, and German language support!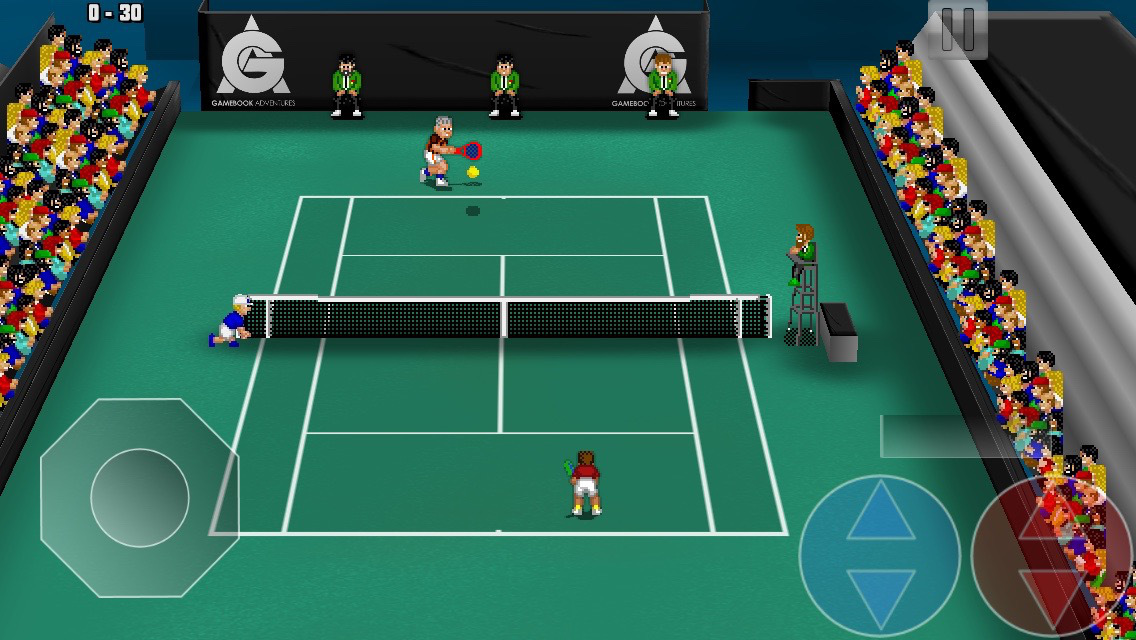 Tennis Champs Returns, Free I've had a bone to pick with Tennis Champs up until now. Namely, the dude in the icon has a headband, but there weren't any headband options for my customized man-guy. Well, I guess I can just shut up now, because this update adds just that. For those rolling with a vintage iOS update, perhaps because you are big fans of Drakerider or something, you'll also enjoy the newly-added iOS 7 compatibility.
Mimpi Dreams, $0.99 Quick informal poll, friends. Do you think the 'Dreams' in this game's title is the verb form of the word or the noun form? I can't decide, and it's really bothering me. Oh well, at least there's a new challenge mode for me to toy around with. Basically, the idea is to get as far as you can with just a single life. Considering the stock version of the game is probably a little too easy for its own good, I'm kind of excited to try this new mode out.
Sentinels of the Multiverse, $0.99 Wow, this game updates a lot. Okay, so the latest expansion has hit the game. It's called Wrath Of The Cosmos and it has a whole bunch of new things to play around with. If you've already bought the season pass, this one should be free, and if you haven't, a mere $4.99 gets you the expansion a la carte. This update also includes several bug fixes and tweaks.
Star Traders 4X Empires Elite, $4.99 Oh, there's that other Trese update! As usual, it's a hefty list, but if I were to sum it up (and I must), I would highlight the AI improvements, new Techs, and the wonderful additions of speeding up enemy turns and an option to confirm your turn's end. All in all, it's a much faster game now, and numbskulls like me who accidentally end their turns too soon now have at least one more barrier between their tiny dino-brains and screwing up important plans.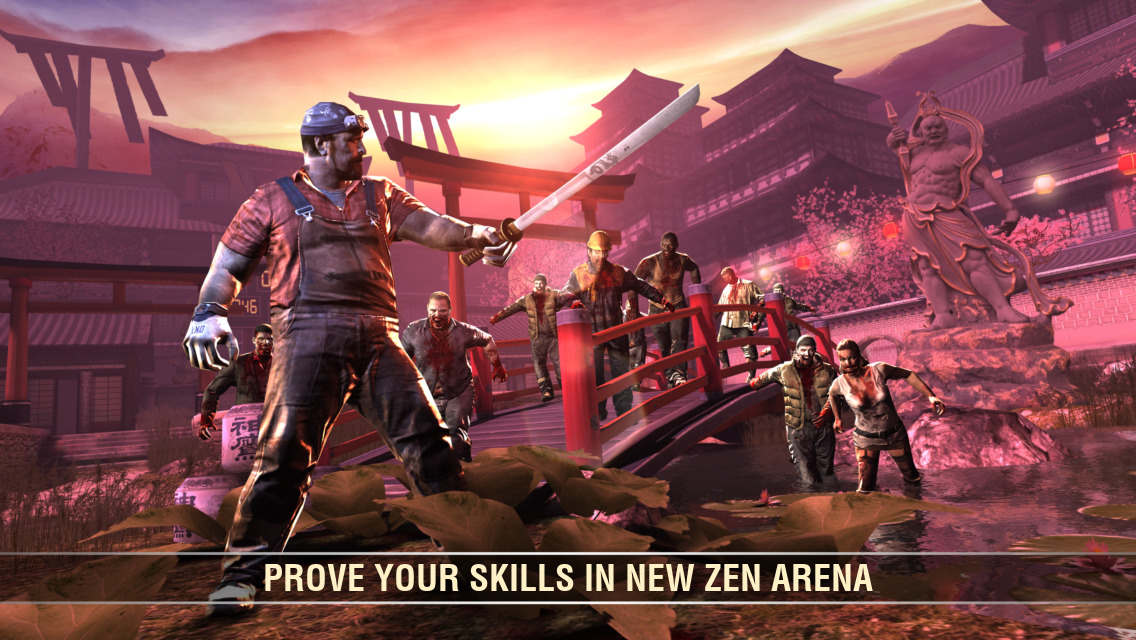 DEAD TRIGGER 2: Zombie Games, Free What makes a good update for Dead Trigger 2? Well, I guess I'd say adding a bunch of new weapons is a good start. Then maybe a whole bunch of new tournaments? And free bags of money for everyone, with dollar signs on the bags and everything, like in the old cartoons? Well, friends, this update has two of those things. You'll have to check it out to find out which two.
True Skate, $1.99 One time, there was this really terrible TV ad for a Nintendo game where there were a bunch of extreme skater kids sitting around throwing out random slang. Ever since then, I can't play a skateboarding game without shouting "BACON IN THE PAN" after every few kickflips. Just thought I'd share. As for this update, it includes a new course called The Alley, along with a couple of fixes to the physics. Bacon in the pan!
Angry Birds 2, Free Okay, so as not to totally ignore the Earth Day thing, here is Angry Birds 2. It includes a special Earth Day-themed level and a new spell. There's also a special WWF Pack you can buy in the in-app store for $0.99 that works as a full donation to the World Wildlife Fund. 100% of the money earned from those Packs will go towards helping save our animal buddies and their habitats, so if you were ever going to buy an IAP in this game, now's the time.
Rick and Morty: Pocket Mortys, Free For all those who like to keep a small army of young boys in your pocket, this update is sure to be to your tastes. There's a whopping 10 new Mortys out there to collect, either in the wild or via the Blips and Chitz machines. They introduce a new attack type, the Paralyze type. To go with that, there's now an item to cure paralyze status, along with a new general healing item. You can also do some quick crafting from the recipe menu, and thank all that is good and right, the developers have added an in-battle indicator to let you know if you've caught the Morty you're battling.
Rayman Adventures, Free Wow, a Ubisoft update with actual notes instead of a comment about working endlessly to improve our experience? Be still, my beating heart! This is a pretty solid update, with more than 20 new levels, some new Incrediball families, some new Daily Missions, costume sharing features, and bug fixes. But is the team working endlessly, Ubisoft? You forgot to tell us!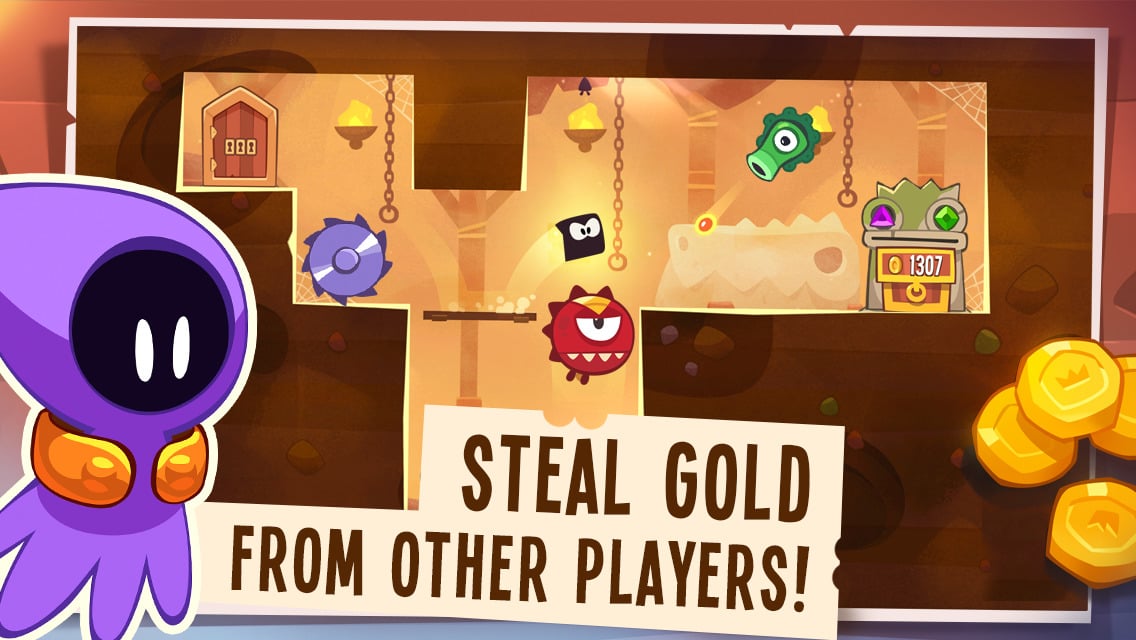 King of Thieves, Free This nifty update adds new Daily Quests to the game. Clear them all and you'll unlock The Maze, a new gameplay mode that allows you to earn even more new upgrades. In addition to the new content, the UI has been improved, adding a button that allows you to harvest all your gem mines in one single tap. There are also some new costumes.
Shoot The Moon, Free Ugh, this guy again? This update apparently started as a simple bug fix, but because the developer is a swell guy with a really cool first name, he added two more costumes to unlock. They're called Wiggy Moon and Monkey King, but no amount of cosmetic adjustment can hide the fact that the moon is a jerk.
Dungeoneers Academy, $0.99 Coinciding with the release of a free trial version of the game, this new version of Dungeoneers Academy now supports landscape orientation, as well as leaderboards and achievements. Another adjustment is that if you replay lower level dungeons, the monsters will increase in number dramatically, gently nudging you forward. There are a number of other tweaks, fixes, and improvements, too.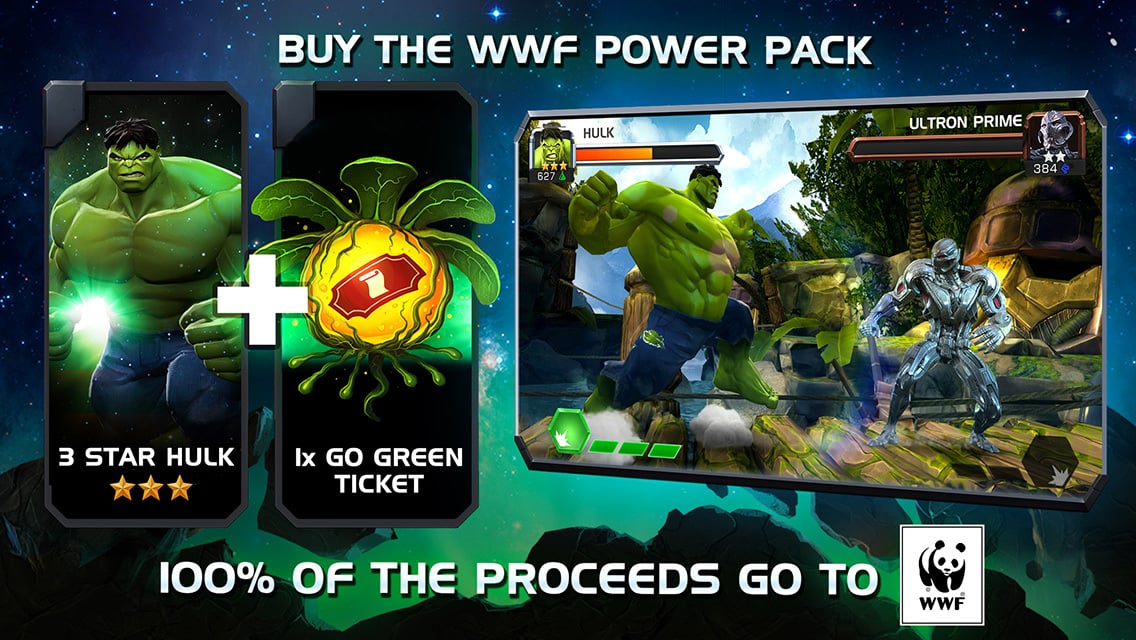 Marvel Contest of Champions, Free HULK WANT MAKE DIFFERENCE ON EARTH DAY, SO HULK ASK PUNY DEVELOPERS TO ADD SPECIAL HULK WWF PACK TO STUPID FIGHTING GAME. BUY HULK'S SPECIAL WWF PACK FOR $4.99 AND HULK MAKE SURE KABAM DONATE 100% OF PROCEEDS TO SAVING CUTE PANDAS, WHALES, AND OTHER NOT-CUTE BUT EQUALLY ENDANGERED THINGS. PLAYER GETS THREE-STAR HULK AND SPECIAL TICKET. USE HULK TO SMASH SILLY FLAG MAN AND FRIENDS AND PLAYER CAN WIN ANOTHER HULK. TWO HULKS NOT JUST GOOD FOR DOUBLE SMASHING, BUT CAN ALSO SING MEAN COVERS OF MEATLOAF SONGS. HULK WOULD DO ANYTHING FOR LOVE, BUT HULK WON'T DO THAT.
Templar Infinite Crusade, $0.99 With a free version of the game coming in the next month or so, the developer has dropped the price on the original version to $0.99 and given it a hefty update. There are two new modes directed at experienced players who want to cut to the chase and get to the dying. There are also some improvements to the game's UI, balance adjustments, and a change to the way initiative is determined for battles.
That about wraps it up for last week's significant updates. I'm sure I've missed some, though, so please feel free to comment below and let everyone know if you think something should be mentioned. As usual, major updates will likely get their own news stories throughout this week, and I'll be back next Monday to summarize and fill in the blanks. Have a great week!