It's already been a week since the last batch of new games hit the App Store, and chances are you've still got some stuff from last week that you haven't even launched yet. I know I do! Such is life as an iOS gamer. Anyway, this week has shaped up to be surprisingly good with quite a few titles we've previewed previously finally arriving, so dig through the big list of games below and let us know in the comments section which games you'll be picking up!
---
Assault Commando 2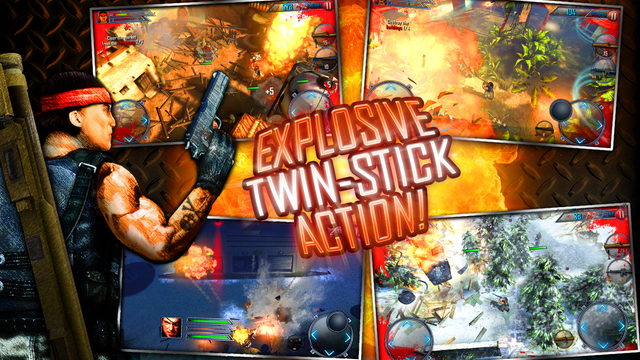 iTunes Description
Finally the sequel has arrived! Play again with Jack Gunfire, the hero who saved the world many times before in this new 3D action-based Rambo-style shooter, The Assault Commando 2. Last time you eliminated Albrecht Braun, the mad scientist and destroyed his diabolic machine, but now you have to face much more dangerous missions!

Take out enemy targets, destroy hidden bases, eliminate the high-profile targets to complete the objective in locations around the world! Blast your way through challenging levels, equipped with an arsenal of weapons, riding ridiculously destructive vehicles!
Forum Thread: Assault Commando 2 (by Cellular Bits)
---
Cattch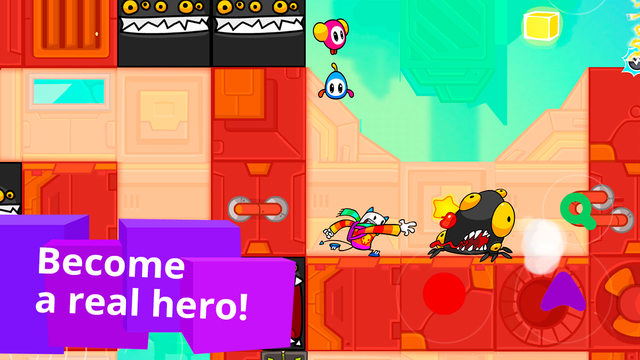 iTunes Description
This 2D platformer and puzzle game brings you the cutest characters, great physics, bright visuals and sound, mindbending levels with unique settings—and tons of challenging fun!

CATTCH is a super nice guy who's good at helping anyone in need. His extraordinary skills come in handy one day when an army of evil black critters invade his cute little homeland called Cubika. CATTCH will chase them to the other side of the world, and he won't stop until his friends are safe and peace is restored!

Built of square blocks, those crazy cool worlds are full of dangers and surprises—levels will rotate and change shape, throw you in the air and take you underground! Hurry up to make your way through the challenges, save your friends, and fight the nasty critters—Go CATTCH!
Forum Thread: CATTCH (By MildMania)
---
Chameleon Run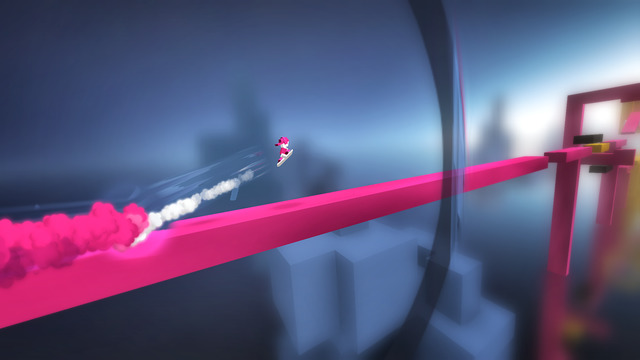 iTunes Description
Chameleon Run is a unique, fast and challenging autorunner with a colorful twist. Jump, switch and run through expertly crafted levels that will have you running back for more.

Your goal is to switch your color to match the ground as you run and jump from platform to platform. Sounds easy right? Well think again!
Forum Thread: Chameleon Run (By Hyperbolic Magnetism and Noodlecake Studios)
---
Disney Crossy Road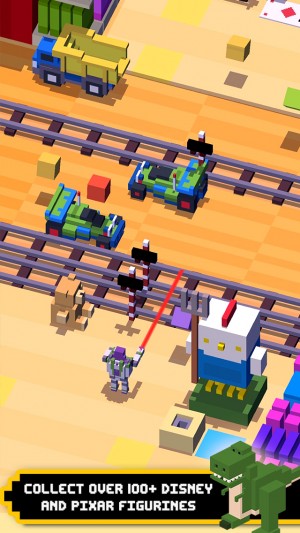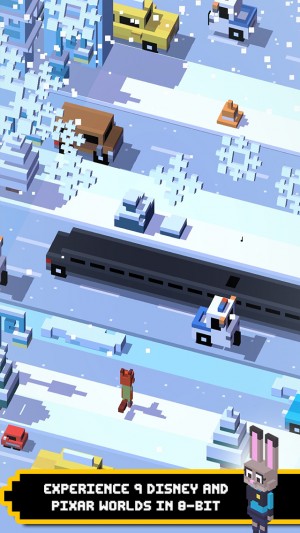 iTunes Description
From Hipster Whale, the makers of the original Crossy Road™ with over 120,000,000 downloads, and Disney comes Disney Crossy Road—an all-new take on the 8-bit endless adventure to cross the road without splatting!

Tap and swipe your way to a record-setting number of steps with 100+ Disney and Pixar figurines while dodging crazy and unexpected obstacles in the 8-bit worlds of Toy Story, Zootopia, The Lion King, The Haunted Mansion, Tangled, Wreck-It Ralph, and more.
Forum Thread: Disney Crossy Road (by Disney)
---
Flippy Cups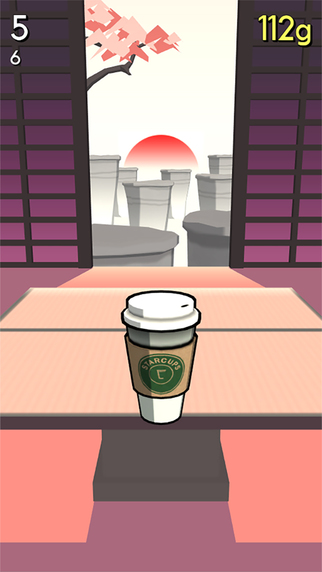 iTunes Description
Enter a world where flipping cups is a global sport.

Arcade cup flipping at its addictive best.

50 cups to unlock and 4 locations to visit.

Get flippin!
Forum Thread: Flippy Cups (by Jeremy Griffith)
---
FlipSide – Opposites Unite!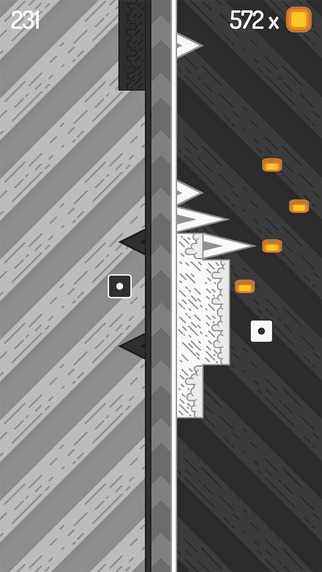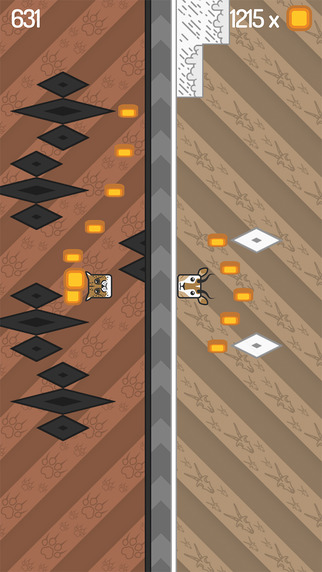 iTunes Description
Split your attention and take control of two opposed characters simultaneously.
Put your hand-eye coordination to the test and bounce your way through a progressively more challenging obstacle course!

How long can you survive?
Forum Thread: FlipSide – Opposites Unite! (by Christian Baumgartner)
---
Galaxy Run 2 – Endless Loop!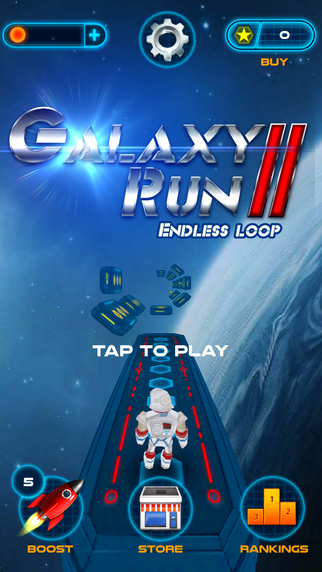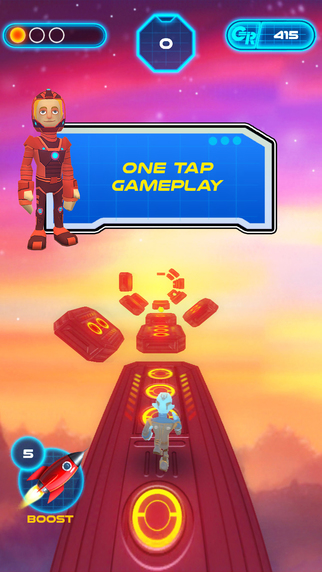 iTunes Description
TWIST & RUN IN SPACE WITH GALAXY RUN 2 – ENDLESS LOOP! Galaxy Run 2 takes forward the ONE TAP gameplay from it's predecessor and converts it into an endless helix runner with rotating platforms! A great quick-fix addictive and challenging game for all age groups to play and compete with friends.

Run as long as you can before you fall off the the platforms that rotate in space. Just tap on the screen to jump from one platform to the other! Collect Boosts, Life Packs and Coins while on the run. Use the coins to upgrade and buy new Avatars and Galaxies from the Store! Invite & Share your score with your Facebook Friends, and compete on Game Centre.
Forum Thread: Galaxy Run 2 – Endless Loop! (By Spiel Studios)
---
Gravity Island – Shiro's Adventure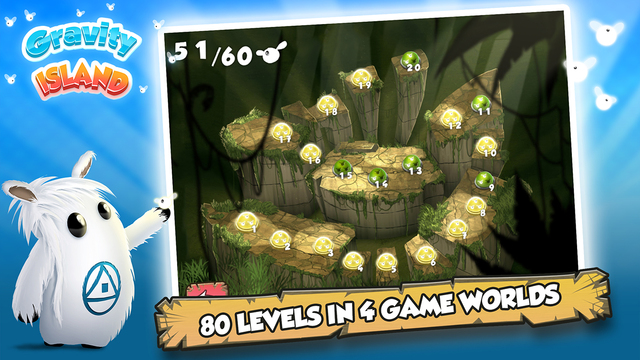 iTunes Description
Shiro is an unbelievably cute, cuddly creature that loves collecting magical fireflies. One day, the magic lantern in which he kept his magnificent little creatures broke, and they all flew away. Shiro was heartbroken. Join Shiro and his friend Seraphin, an expert magician, on an epic adventure to bring all of the Lumies home safe and sound. But don't waste any time! Without the magical Lumies, your powers to influence gravity will get weaker and weaker, and eventually disappear altogether.

But this is more easily said than done. The Lumies are scattered all over magical Gravity Island, and cannot find their way home on their own. Help Shiro gather his little luminous friends in over 80 different levels, and use your powerful gravitation abilities to get through the trickiest levels unscathed. Sometimes everything is upside down, and it is up to you to decide how best to successfully master a level.
Forum Thread: Gravity Island – Shiro's Adventure (by astragon Entertainment GmbH)
---
Green Game TimeSwapper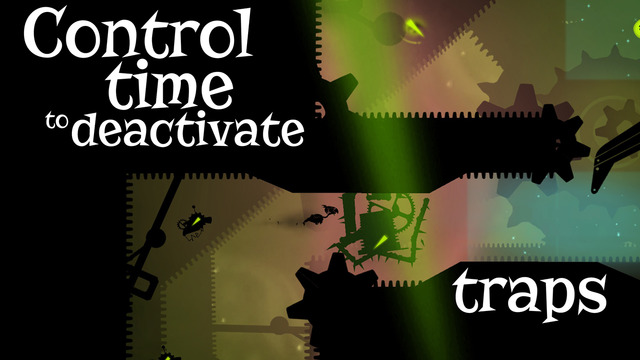 iTunes Description
Continuation of probably the most challenging game on the App Store!

Mechanical bird continues its journey full of dangers. After gaining knowledge about red, steampunk world, the bird is intercepted and modified by the chief scientist of the mechanical green world. The hero gains power over time, which will enable him to overcome new deadly obstacles.

Get ready for 50 levels full of deadly traps. The blades of windmills will slice the bird, pistons shall squash it and spiked gates shall crush it. Control time to deactivate traps and activate the steam generators that will change your movement direction. Find one of many ways to the end of each level. Plan your route and show very quick reflex to get through the most difficult routes and get all the gears.
Forum Thread: Green Game TimeSwapper (By iFun4all)
---
Harbor Tycoon Clicker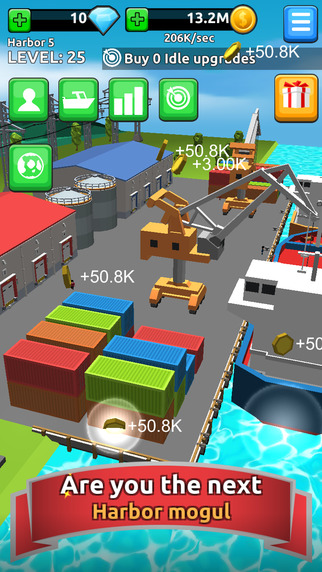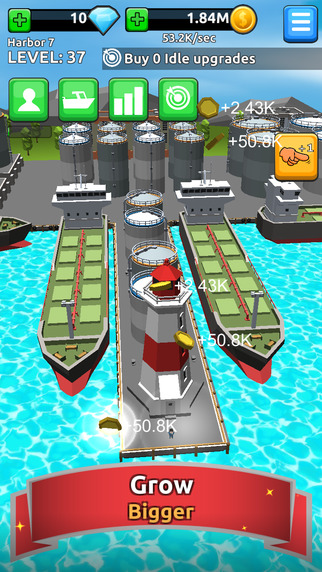 iTunes Description
Prove your business skills with the unique harbor theme tap adventure. Have you ever dream about starting your own company and becoming an enterpreneur? In Harbor Tycoon Clicker game you will be given the opportunity to realize your dreams. Tap to create money and earn enough money to invest in your harbors.

Start from a scratch with a empty harbor, and reach the most impressive harbor which has never been seen. Hire and level up staff, buy ships and environments to your harbor. While your harbor improves, new harbor areas will unlocked. Open gift case to get impressive clicker bonuses. Free to play.
Forum Thread: Harbor Tycoon Clicker (by Softcen)
---
LEGO Star Wars Force Builder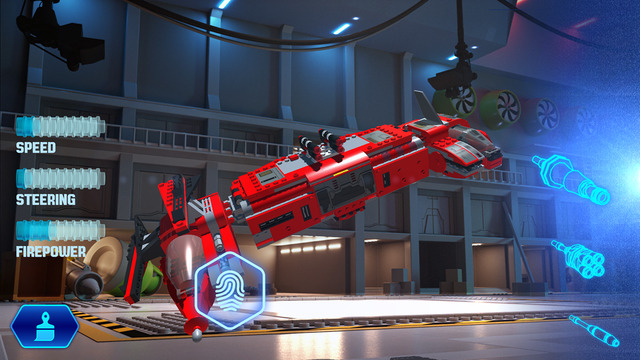 iTunes Description
Unleash your creativity and master your Force to become the next great Jedi Master Builder with the LEGO Star Wars Force Builder App.

Use the Force Builder to construct and fly ships of your own design. Recreate starships from the Star Wars movies, or mix engines, wings, and blasters to invent new vehicles with unique strengths.

Build for speed, maneuverability, or firepower, and then choose a pilot and take your vehicles into the Test Tunnel to see how they withstand a barrage of environments and obstacles.
Forum Thread: LEGO® Star Wars™ Force Builder (By LEGO Systems, Inc)
---
Looty Dungeon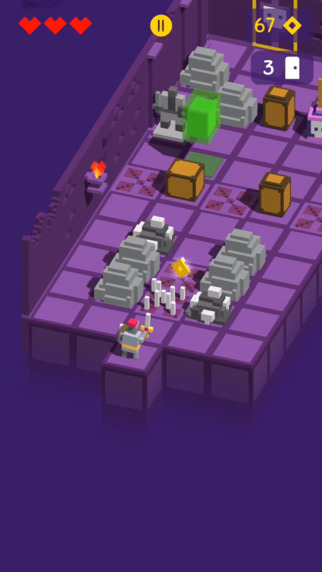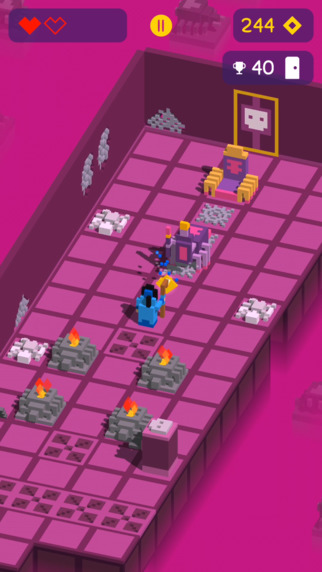 iTunes Description
Endless dungeons, epic boss battles, and tons of unique heroes with special abilities. What more could an adventurer like yourself ask for?

– Each hero brings a new way to play with their different powers and stats
– An endless dungeon full of traps, monsters, and bosses
– Supports all modern devices in any orientation from iPhone 5 to iPad Pro!
Forum Thread: Looty Dungeon (by Taco Illuminati)
---
No Thing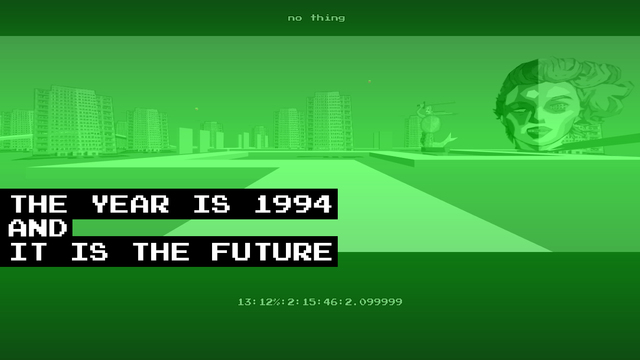 iTunes Description
The year is 1994 and it is the future.

NO THING is an indie minimalistic surreal action game set in totalitarian regime of future.

Tells the story of an office clerk who is sent with important message to the Queen of Ice.
Forum Thread: NO THING – Surreal Arcade Trip (by Evil Indie Games)
---
The Pedestal
iTunes Description
Guide the young ninja Akira through relentless waves of shurikens and sharpened scythes. Help him outsmart the challenge and fulfill his lifelong dream of becoming a Sensei. The rules are simple – 1 pedestal, 3 minutes, 1 winner. Sounds easy? Think again!

The Pedestal was inspired by Eastern culture and influenced by the stories of the famous mystery writer Edgar Allan Poe.
Forum Thread: The Pedestal (By Daniel Ivanov)
---
Pet Pirates
iTunes Description
Prepare your defense, grab your cannon, add a cannonball, and make the other greedy players go kaboom ! Join this group of whacky, greedy, and crazy pets in the quest for loot, risk, and fortune! But be aware, they are nuts!

Manage an island in a beautiful tropical coast, keep the other freaks out of your shore, and sail to attack them if you dare to take the risk, but, just try to not sink your ship, and leave it underwater ok?Of course, you will be able to use some dynamite, TNT! and sail to your opponent coast under the hot sun, curse them if you want, fight them, and take their loot!

If you can't take their loot, just collect resources playing minigames, send and receive gifts from friends, join a guild, or play in the casino to test your luck!
Forum Thread: Pet Pirates (by Nicolas Batista)
---
PKTBALL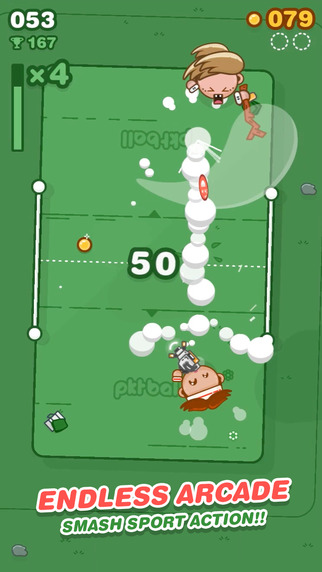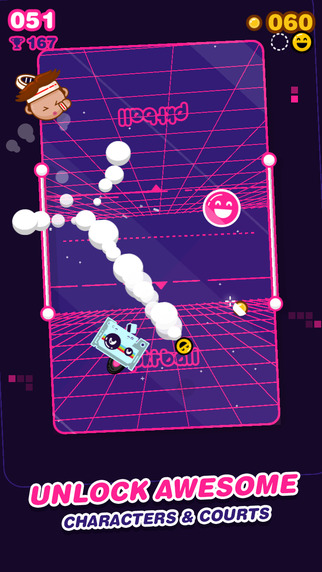 iTunes Description
Prepare to smash it! A hyper-charged arcade smash sport designed to test your skills and reflexes to the max. Fight your way through the leaderboard and become a PKTBALL master!

Collect dozens of awesome PKTBUDDIES, featuring DotBoy the retro console, Brains the zombie, Mixtape the vintage cassette and many more. Each PKTBUDDY comes complete with a new court and unique soundtrack, and special guest PKTBUDDIES include PUK, ALONE, HOPIKO as well as other exciting characters!

Play daily challenges, grab coins and try your luck on the PKTGRABBER mini-game. Find your perfect PKTBUDDY and break through to the top of the leaderboard! Keep ahead of your friends and check your ranks on the global leaderboard, or challenge them head-to-head in a local multiplayer game. Up to four players can battle it out on a single phone or tablet.
Forum Thread: PKTBALL – Endless Arcade Smash Sport (by Laser Dog)
---
Preston Sterling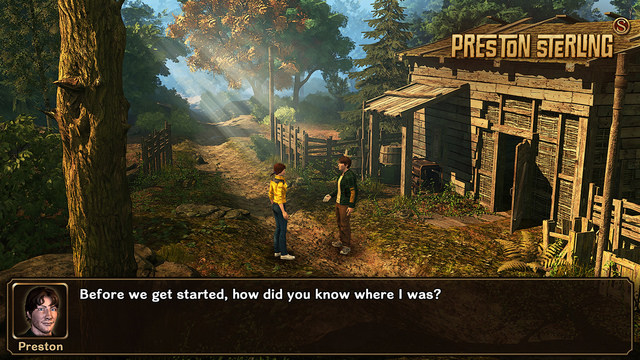 iTunes Description
PRESTON STERLING AND THE LEGEND OF EXCALIBUR is an adventure that will transport you into the world of English myths and legends. Tackle tricky puzzles and enjoy an exciting story, lovable characters and stunning scenes and locations!

The game's quick-to-learn touch controls and gradually increasing level of difficulty make the adventure easy to grasp, even for beginners. It also offers dynamic help tools and optional tips to help you to successfully master frustrating stages of the game without missing out on the fun involved in solving the challenging tasks and activities faced by Preston.

Preston Sterling is an adventurer, traveller and treasure-hunter all rolled into one. He's normally never afraid of a challenge, but his new job quickly tests him to his limits. Preston's latest task is to find the most mystical artefact in English mythology: Excalibur, the sword of the legendary King Arthur. Little does he know, however, that the hunt for this fabled treasure will involve far more danger than he could ever have imagined …
Forum Thread: Preston Sterling (By Animation Arts Creative)
---
Pug's Quest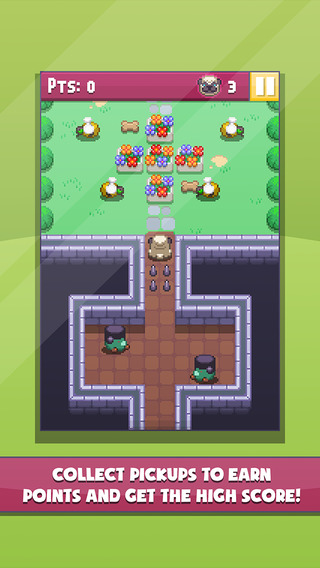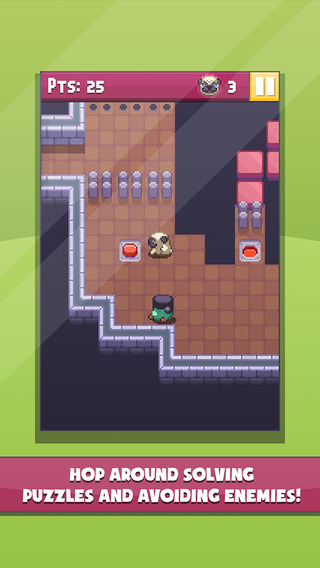 iTunes Description
Pug's Quest is a puzzle platformer by the creators of Tiny Rogue, Devious Dungeon, Random Heroes and League of Evil!

In Pug's Quest you will control a handsome pug on his adventure to save his friends who have been dog-napped.You must hop around these dangerous rooms, solving puzzles and collecting treats while trying to find them! Can you get the high score in this pug-tastic adventure?
Forum Thread: Pug's Quest (by Ravenous Games Inc.)
---
Puzzmagic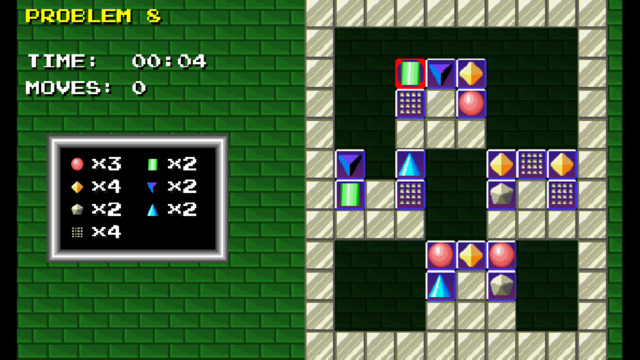 iTunes Description
The 80's are back and we love it!

The puzzle game to top all puzzle games, Puzzmagic! A game of fiendish perplexity and diabolical puzzles, Puzzmagic is set to take the world by storm! Just drag to position the blocks and make them dissapear. Sounds easy?

Puzzmagic is a one-player game that is simple in execution and yet amazingly difficult to master. Addictive gameplay as you have never imagined. If you liked Puzznic gameplay, you'll love Puzzmagic.
Forum Thread: Puzzmagic (by Luis Medel)
---
Rooster Rumble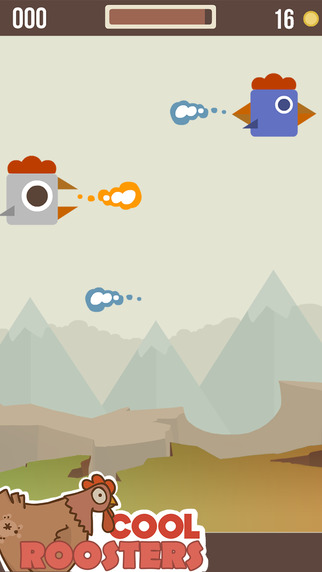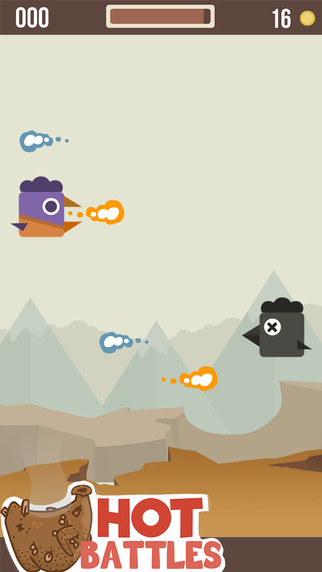 iTunes Description
Are you ready to rumble?! Tap to fly and shoot fireballs at the enemy roosters that lay in your way. Collect coins to unlock all of the funny birds. It's a rooster showdown!

◉ Simple One-Touch Controls
◉ Endless Gameplay
◉ 15 Roosters to Unlock
◉ Discover New Enemies
◉ Game Center Leaderboards and Achievements
Forum Thread: Rooster Rumble (by Appsolute Games LLC)
---
Shadow Bug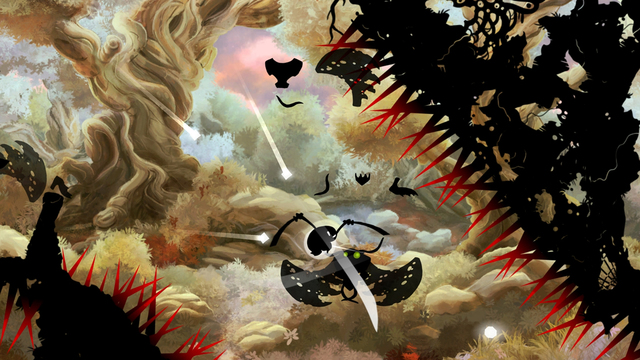 iTunes Description
You are the overpowered ninja hero Shadow Bug! Save your home forest from the evil factory by slicing monsters to pieces.

TAP ON THE MONSTER! Leap, slash, splash! One finger is all you need.

Become the ultimate ninja and adventure through beautiful and twisted landscapes full of action and adventure.
Forum Thread: Shadow Bug (by Muro Studios Ltd.)
---
Soccer Clicker
iTunes Description
Tap your way to glory! Collect cash, recruit players, and manage your team as you battle against real opponents from all over the world.

Play alone, or form a team with your friends to compete for fame and riches in weekly tournaments.

Draft, sign, and train players into an unstoppable roster of superstars.

See how your team stacks up against the competition in blistering online matches.
Forum Thread: Soccer Clicker (by Naquatic)
---
Star Harvest – Doom For Profit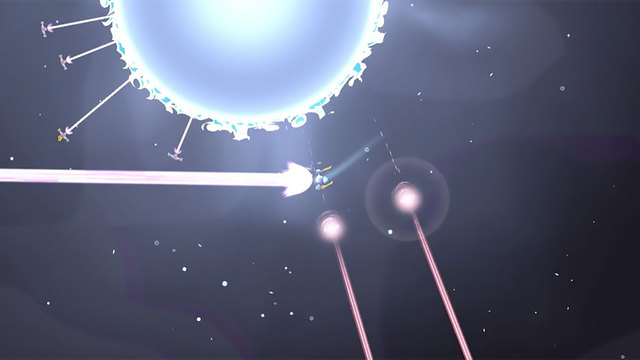 iTunes Description
Star Harvest is an arcade style, top-down game about… well, harvesting stars!

As an employee of the glorious conglomerate Star Harvest Inc, it is your job to harvest the energy given off by the horrible heat-death of a star gone supernova. In order to get that energy, you'll need to feed all the bits of matter you can find in the system to that star. The increased mass will then cause the star to EXPLODE! No really, we've done the research and the science totally checks out.

Take on contracts, earn space moneys, and upgrade your ship (at a generous 0.0001% company discount). Your only opposition is the meddlesome Galaxy Defense Force. Their feeble ships will try to stop you (emphasis on the word try) but they only delay the inevitable. DOOM!!!
Forum Thread: Star Harvest – Doom For Profit (By Calin Matney)
---
Stencilsmith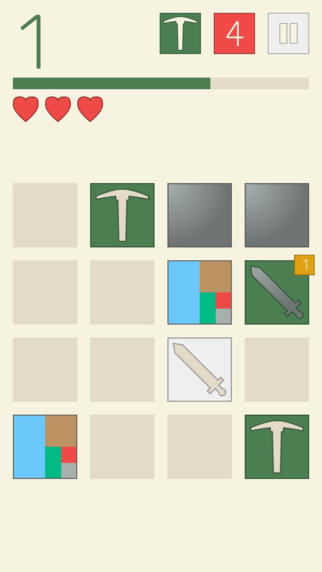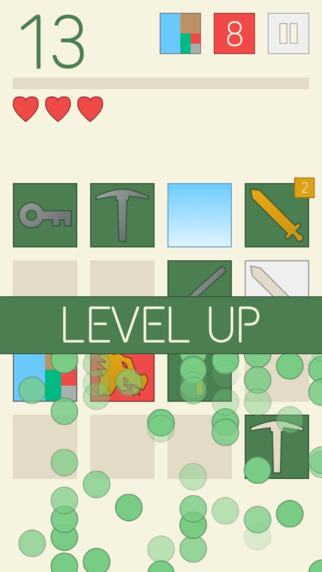 iTunes Description
Stencilsmith is an endless survival-puzzle game featuring card-based crafting mixed with classic RPG elements.

Swipe to move all cards at once. Slide stencils & cards together to craft tools, mine resources, earn XP, battle enemies and more! The object of Stencilsmith is to survive as long as you can to reach the highest level possible. What level can you reach? Compare your best with friends and players around the world!

Play casually for a quick fix or take it to the next level by making sure every move counts!
Forum Thread: Stencilsmith (by Nicholas Sepi Jr.)
---
Super Sculptor
iTunes Description
Super Sculptor is a small toy where users can create the surreal sculptures of their dreams. Place 40 different items ranging from televisions to eyeballs, chain together waving arms and spinning saw blades, and build massive towers of donuts! Use the time slider to slow down time and build complex assemblages of objects.

As you build your sculpture, watch as its value increases based on what you choose to include. Impress or bore the museum audience with the shock value of your work. When you're finished, Super Sculptor will generate a name for your work that it deems appropriate. No longer must the artist feel conflicted about naming their piece!

Some objects even include camera functionality, so you can include real-life subject matter in your work. Draw inspiration from all around you!
Forum Thread: Super Sculptor (by Michael Shillingburg)
---
Tales of Link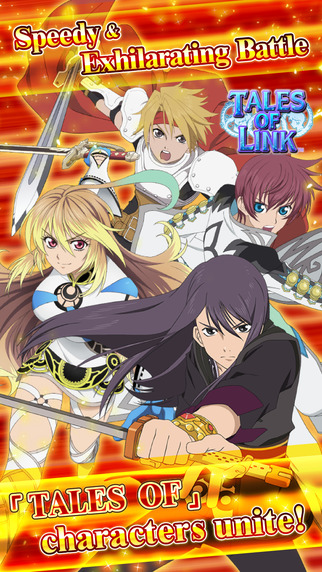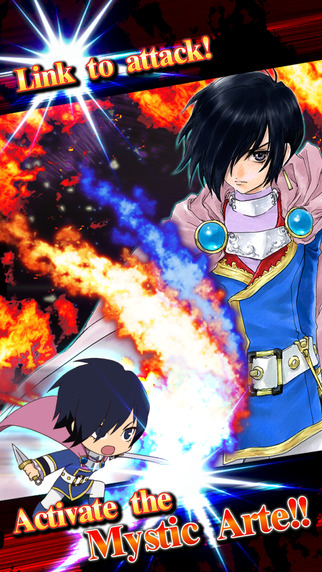 iTunes Description
Your favorite characters from the popular "Tales of" series are here in an all-new story, crafted just for your mobile screen! TALES OF LINK is a free-to-play RPG in which you create a party of your favorite heroes to fight in fun, tactical battles on their journey to save the world! Assemble your party and battle your way through the main story as your team grows stronger. Fans of anime series, JRPGs, and the classic "Tales of" will love the exhilarating battles and exciting tactical gameplay that TALES OF LINK brings right to the palm of your hand!
Forum Thread: TALES OF LINK (by BANDAI NAMCO Entertainment Inc.)
---
Walpurgis Night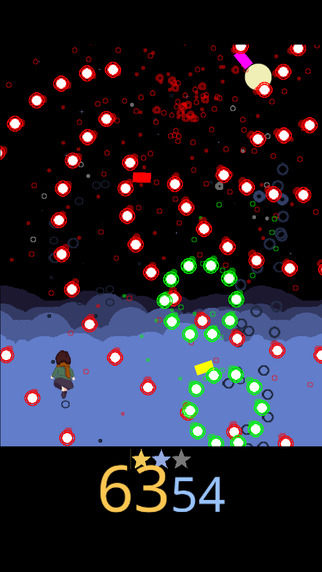 iTunes Description
Walpurgis Night is a bullet hell dodge 'em up in a fireworks display. Survive for as long as possible avoiding bullets and collecting spent fireworks for time bonuses. Difficulty ranges from mild to extra spicy and earning stars will unlock additional levels.
Forum Thread: Walpurgis Night (by Alexander Taylor, aka. mojibake)
---
War and Order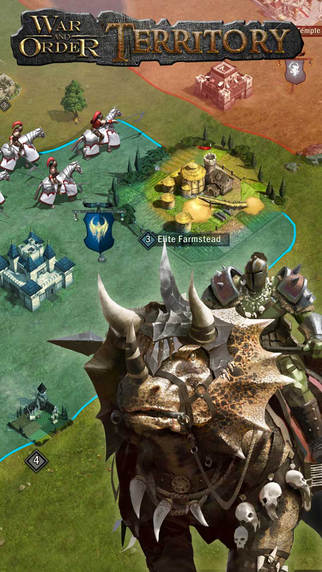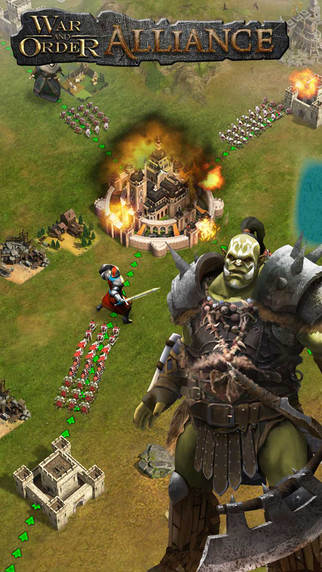 iTunes Description
THIS is the new action-packed strategy game you just can't wait to play! Command orc knights, elf sages, dragon riders, and other incredible fantasy soldiers in a war-torn multiplayer epic. Clash with enemies from around the world in real-time in HUGE, spectacularly animated battles! Call on your allies to rush to your aid and repay them with your undying loyalty. You won't be able to put it down as your screen lights up with constant new battles, chats, and upgrades!

You must battle to become more powerful than any king before you! But you can't do it alone. It's up to you and your allies to fight, expand, and build together as you conquer an endless world of empires and imagination.
Forum Thread: War and Order (by Camel Games Inc.)
---