We've been talking about what Nintendo is going to do when it comes to smartphones for quite literally years now, and while Miitomo has been soft launched in Japan for a couple weeks now, it's finally available in the US App Store. Something to keep in mind before downloading Miitomo and harshly judging it is that Miitomo isn't really a game, as much as it's a social network with some Mii Maker functionality. It links into My Nintendo and will likely serve as the cornerstone connecting all the other mobile games in the future.
When the game first hit Japan, our own Japan-based Shaun Musgrave gave it a quick once over and posted his first impressions, describing what Miitomo is all about:
So how is it? Well, it's more or less as it was described to us before. You start off by creating or importing a Mii. You then assign a voice and personality to it before moving on. From there, you'll be directed to answer your first question, which in my case was concerning my favorite food. After that, you can tinker around and do what you like. So far, that doesn't involve much more than buying clothes, dressing up my Mii, or answering more questions. I've earned some Game Tickets, which I can use to play a simple pachinko-style mini-game to try and win new outfits. The other currencies include coins for buying new clothes at the shop, and a mysterious "candy" item that I can't find a use for. Almost everything you do will earn you coins, and the game gives you a bunch up front to set up your initial outfit.
Friends play a big part in the Miitomo experience, so you can either encourage your other friends to download the game and add you, or you can meet up with people in our forums to find people to play with that way. But, hey, now that Miitomo is out we can divert our speculation lasers to Nintendo's next smartphone game release. They've said it's going to have big Nintendo IP in it, but arguably all Nintendo IP is pretty big, so that's not much of a clue at all.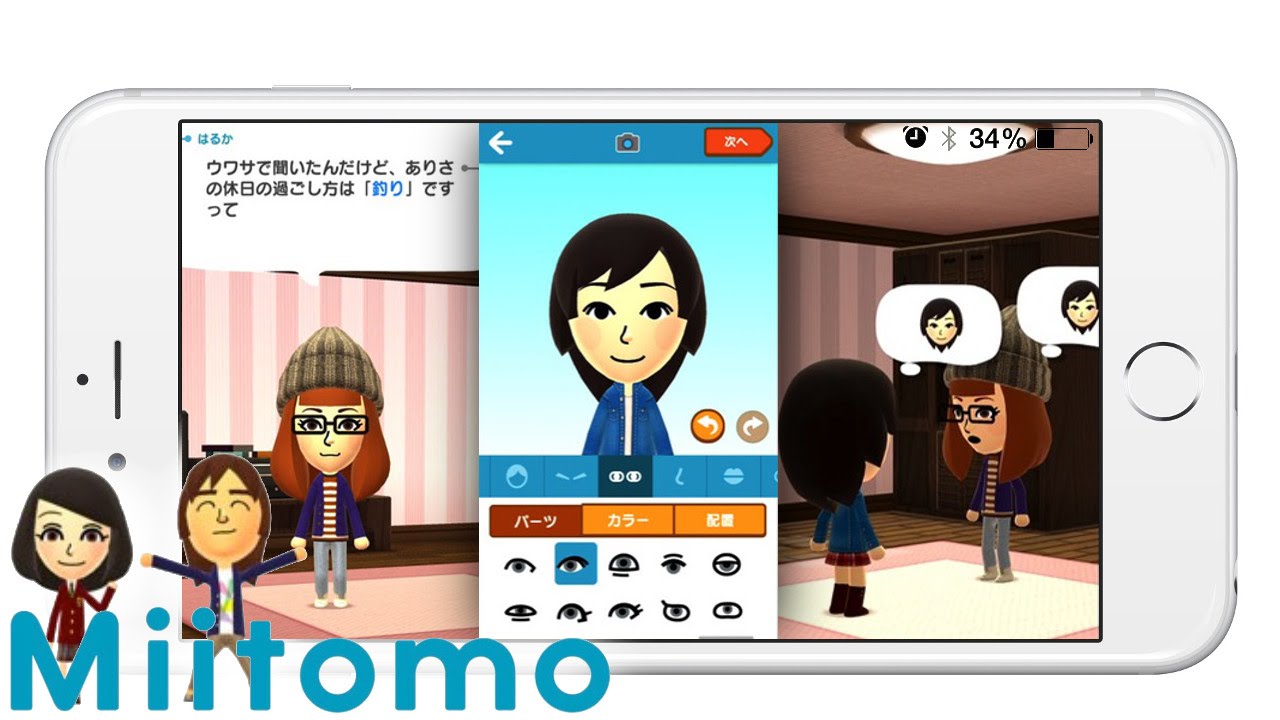 Anyway, everyone should grab Miitomo if for no reason other than to see what Nintendo's introduction to mobile is like. In a way, this feels equally anticlimactic and historic. We've been talking about Nintendo on mobile for so long and now it's just… out. Meanwhile, it almost feels vaguely like when Sega started releasing Sonic games on other platform, and is definitely the start of something… weird. The jury is still out on whether this is good or bad.
App Store Link: Miitomo, Free