Hello everyone, and welcome to the week! It's time once again for our look back at the noteworthy updates of the last seven days. Kind of a quiet week for cool updates, to be honest. Maybe because of GDC, maybe it's just the calm before the Easter storm, but there are only a few things on this week's list that aren't among the usual suspects. Of course, you can keep an eye out for updates yourself using AppShopper Social (Free), the watchlist in the TouchArcade App (Free), or by participating in the TouchArcade forums, but this weekly summary is here to fill in the things you might have missed. Let's dig in!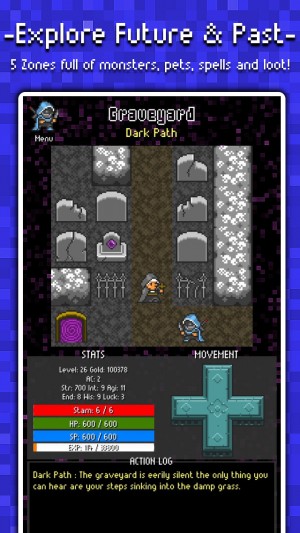 Adventure To Fate : Quest To The Future JRPG, $3.99 The latest installment of Adventure To Fate has gotten its first significant update, adding some new pets, skills, loot, and challenges to the game. Vaults for sharing items between characters are now unlocked from the start of the game, and you can find them in many more locations than before. There are also some new indicators to show where the exits to each room are, which should make navigation a little less confusing.
Lost Portal CCG, $0.99 This new version allows you to move in dungeons and towns just by tapping where you want to go. There have also been some tweaks to the AI and some of the starting enemies, and performance improvements for target highlighting. It might not seem like exciting stuff, but these adjustments are all in response to player feedback, so I say good on the developers for listening.
Ninja Boy Adventures - Bomberman edition, $1.99 Regular readers might know that I've got mixed thoughts on clones, and they don't get any clonier than this one. On the other hand, Konami bought industry legend Hudson and their IP (including Bomberman) only to shut them down completely, so you could say that my sympathies don't run terribly strong towards them. Well, whatever your thoughts, Ninja Boy Adventures got a nice update last week. The new Battle Mode allows up to four players to duke it out online, complete with new scenes and voice chat support. The game now has full support for Apple TV and Game Center, so that's something, too.
King of Thieves, Free King Of Thieves has a little more of what its fans crave as of this update. There's a new trap, a cute dragon named Lil' Scorcher, and a new location that offers 16 new single-player levels, three totem dungeons, and a new gem mine. Wow, that's a lot of new stuff. One might say this kind of update is … a steal? Oh ho ho, I know you're here for the comedy, friends.
Battlevoid: Harbinger, $2.99 Battlestation Harbinger sort of flew in under the radar, and I don't think it did as well as the developer had hoped. It's encouraging, then, to see the game get an update with some significant new content. This new version has seven new playable ships, a new turret and facility, improved AI, and a new endless mode for all difficulty levels. Great!
Candy Crush Soda Saga, Free It's been a while since we've peeked in on this one, but nothing terribly surprising has happened in the meantime. It's up to 765 levels now, which I suppose is something in an absolute sense but hardly unusual for a King game, and its latest update includes 20 new levels, which is also pretty much every update for this game. Still, if it's what you're chewing, you'll be glad to have more, I'd think.
Alpha Omega, Free The nifty word game Alpha Omega gets another huge batch of levels in its latest update. This pack is called The Beginning, and it includes 96 stages where you have to rely on prefixes to figure out the words. Apparently, another pack called The Ending is coming where you have to depend on suffixes. It's a pretty cute play on the game's name. Since nothing else is really striking my fancy this week, I think I'll give Alpha Omega the coveted Update Mondays Most Spider-Mans Of The Week award for excellent service rendered.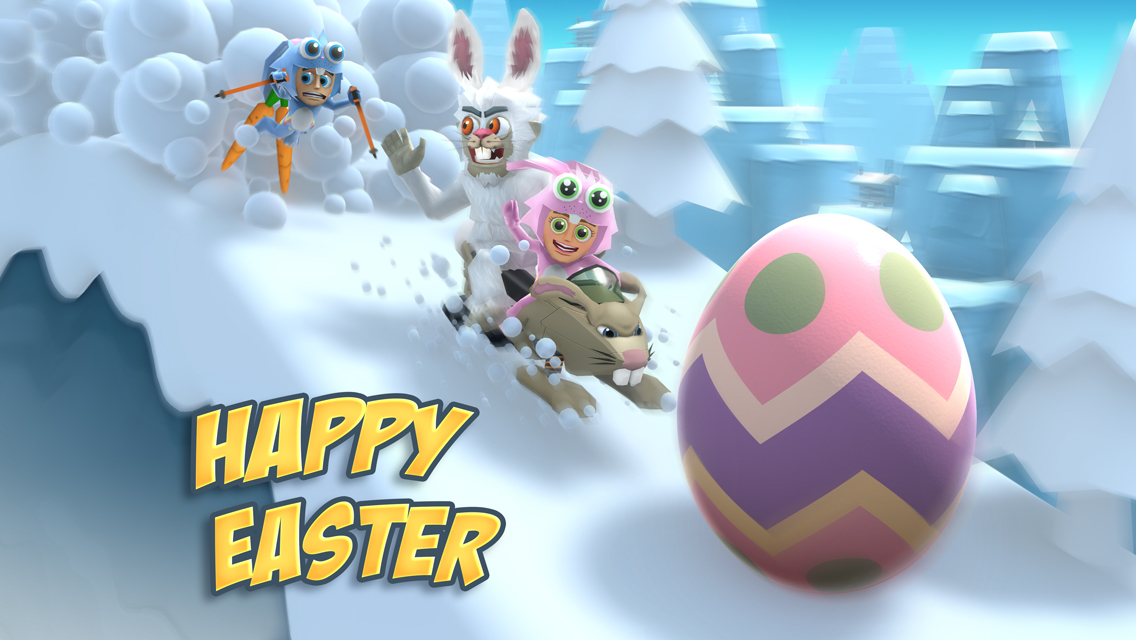 Ski Safari 2, $0.99 And lo, the 2016 Easter updates have begun. You know the score here, the game's been dressed up in Easter decorations and you're going to be collecting eggs for likely nefarious purposes. Well, look, if you can't swap your skis for carrots and chase eggs down a snowy slope while wearing a bunny suit at least once a year in appreciation of an important religious holiday, I don't know what to say to you.
Crossy Road, Free Well, there's a free Mickey Chicken character to celebrate the upcoming Disney Crossy Road. That's all. I guess I'll fill space by telling a dumb Disney joke. Why did Captain Hook cross the road? To shop at the second-hand store. Thanks, I'll let myself out.
Slide the Shakes, Free Slide The Shakes has 25 new levels to play, along with 5 new shakes. Check out the Pumpkin Pie Shake, the Lavender Milk Tea, and the Easter Surprise, along with a couple of others. This version also adds Perfect Stars, which are awarded for clearing a level without missing any targets. That sounds pretty difficult, to be honest. I think I'll just go drink a shake instead.
MARVEL Future Fight, Free Looks like the big news this time around is an added PVE mission where you face off against some nasty new bosses at the highest level of difficulty. Those bosses include Proxima Midnight, Black Dwarf, and Corvus Glaive. Yes, the Black Order has come to town. Should be a good time. On the "hero" side, there aren't any new playable characters, but there are a few new costumes. Destroyer, Hulkbuster, and Elsa are sporting some new duds that give them access to some new skills. Will they be enough to defeat the treacherous World Boss with a virtually insurmountable amount of HP? No, probably not, but feel free to try!
Fishing Break, Free After spending long days down in the mines, it's nice to duck out and go fishing now and then. Pocket Mine 2 got a bunch of updates, and I'm not surprised to see that Fishing Break is heading down the same track. The highlight this time around is a new world called the Great Reef, and it comes with 5 new achievements and a feature that auto-equips bait when you switch locations.
Land Sliders, Free Unanimously voted as the single greatest achievement in human history by TouchArcade's staff, Land Sliders is here with an Easter update to make sure you can continue to ignore all other games and even your dog. In addition to the expected Easter stuff, you'll also find a Knight, a Triceratops, and a Seal among the new playable characters. Whoooosh!
Guardian Cross, Free As you'd guess, the latest update for Guardian Cross brings some new Guardians to the yard. Specifically, dual-attribute Aura Guardians make their debut, along with a new hunting ground and some new abilities. For all you players pushing the envelope, you'll be happy to see that both the level cap and the inventory maximum have been raised. For everyone else, you'll be shocked to see how big those cap numbers are. It's a long climb to the top, friends.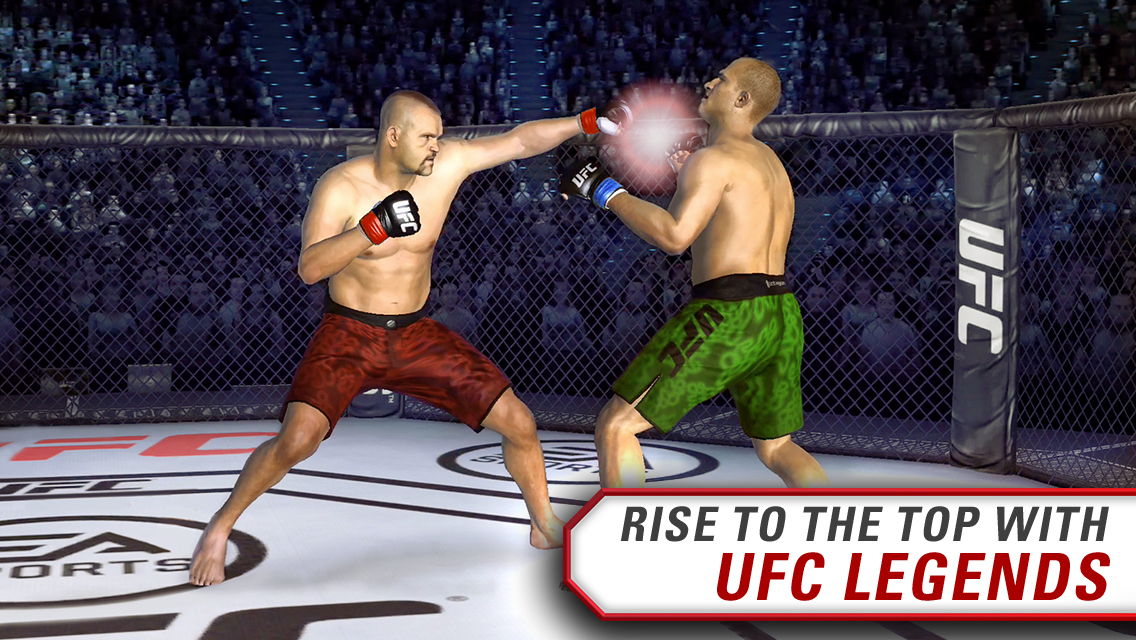 EA SPORTSâ"¢ UFC®, Free EA keeps changing the icon on this game, probably due to untold horrors befalling everyone who graces it. Oh well! This new version has some new fighters, including Dong Hyun Kim and Kazushi Sakuraba, along with a couple of tweaks and additions to the game's social features.
SimCity BuildIt, Free Hmm, some interesting and weird new stuff in this game as of the latest update. There's a competition called the Contest Of Mayors now where you complete challenges to compete against other players. You can also level up residential buildings, and there are 60 new Epic Buildings, both of which sound like solid resource sinks. Also, there's a superhero now. His name is MaxisMan. Much like how Superman is the last survivor of Krypton, MaxisMan is the last survivor of Maxis, I suspect. Oh, and Easter buildings and events. Those aren't weird, I suppose.
Boom Beach, Free Oh sure, everyone's all about the Clash Royale right now, but let's not forget Boom Beach, the awkward cousin of Clash Of Clans. Although its icon's lack of an open, yelling mouth has kept it from the top of the charts, it's still a major game on the App Store, and one that has gone a few months without an update until now. The highlights of this new version include HQ level 22, new upgrades, and a whole bunch of fixes and improvements.
Modern Combat 5, Free Modern Combat's latest update involves a lot of under-the-hood stuff that isn't terribly flashy. Matchmaking has apparently been improved so that you'll have higher chances of being matched up against someone of similar skill level to you. You can now upgrade the armor penetration stat on your weapons to make them more effective against armored targets. You can optionally choose to use 3D Touch if your device supports it, and if the update notes are to be believed, there are a lot more rewards than there used to be.
That about wraps it up for last week's significant updates. I'm sure I've missed some, though, so please feel free to comment below and let everyone know if you think something should be mentioned. As usual, major updates will likely get their own news stories throughout this week, and I'll be back next Monday to summarize and fill in the blanks. Have a great week!