So, over the past few days I've been playing an early build of Obsidian's Pathfinder Adventures (formerly known as Pathfinder Adventure Card Game), and if you like RPGs, CCGs, and the feeling of rolling dice for your life, I think you're going to love this one. If you don't know anything about the game, Pathfinder Adventures is a card game based on Pathfinder Adventure Card Game and Pathfinder RPG, the very popular tabletop RPG. Pathfinder Adventures is a cooperative game for 1-4 players in which players play unique characters, each with his or her own deck of cards and a set of stats. You improve your character by completing various adventures and acquiring spell cards, weapon cards, and more, which allow you to customize your deck and, at the same time, your hero. I had high hopes for Pathfinder Adventures, and I'm glad to say that from what I've seen so far, the game is even better than I'd hoped for.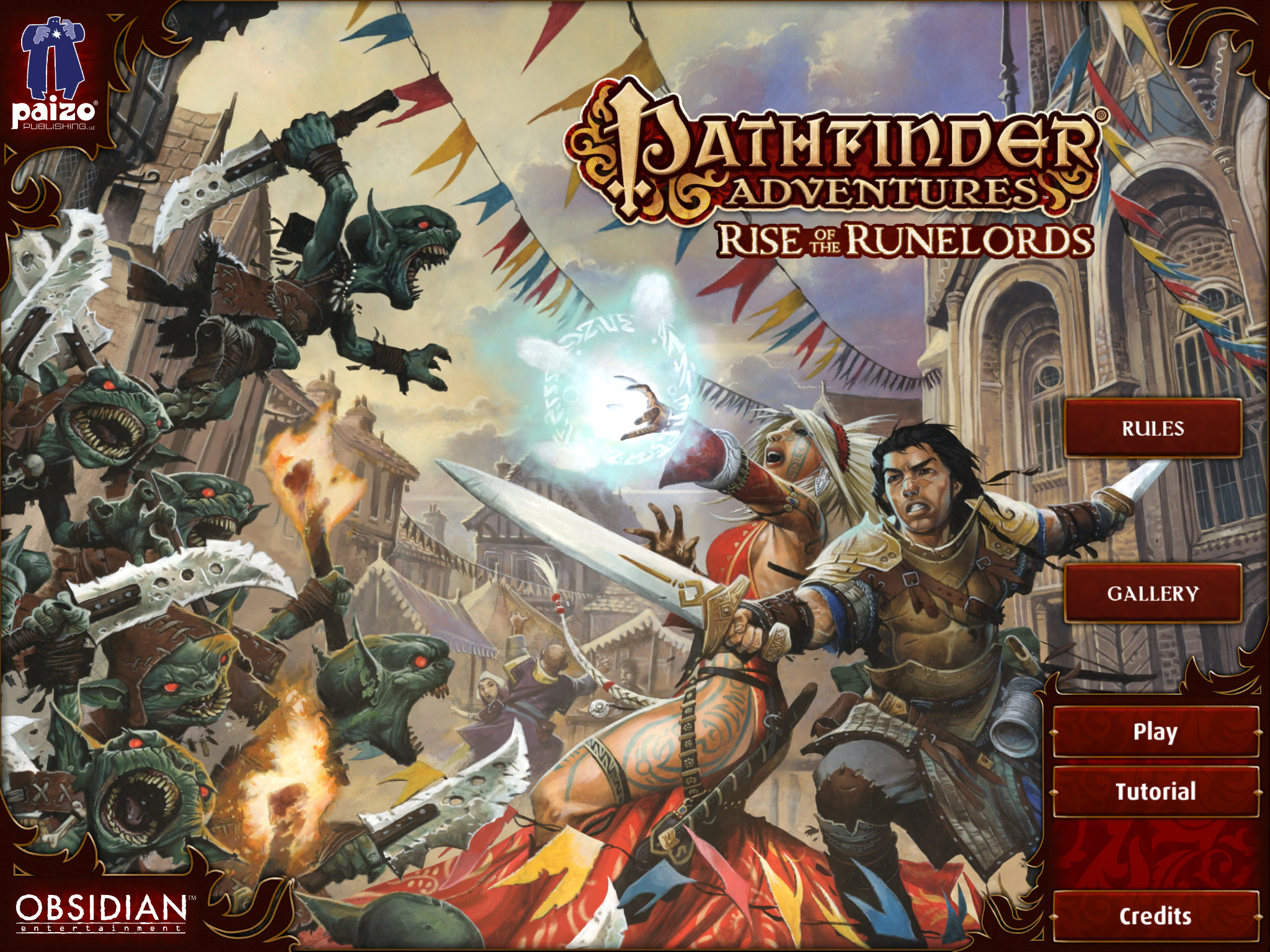 The first feature you'll enjoy even if you've played the card game before is how Obsidian has managed to turn a physical card game where your imagination needs to do most of the work into a world that feels alive. You'll be traveling to different locations on a map, and each encounter takes place in beautifully-rendered locations with subtle animations, which help you feel you're exploring a fantasy world rather than just playing a card game. The cards are also quite nice to look at with clear explanations and good-looking art, and the UI is pretty well laid out, though on the busy side.
Without getting into too much detail about all the rules, the way you play Pathfinder Adventures is you draw from a deck at each location you visit and you usually draw either a boon (weapons, allies, spells, etc) or a bane (monsters, traps, etc). Then, you have to roll dice to either acquire a boon or defeat a bane. The various cards you already own can add dice to your rolls, but you have to use them wisely so as not to run out of cards down the line. The thing I really enjoyed about the game is that while in the beginning I fell that I was just going by the numbers (picking cards depending on dice number and so on), at some point the game clicked and I felt that the various characteristics of the cards I was playing mattered as well; that shift made the game feel like a fantasy RPG rather than just a fantasy-themed CCG.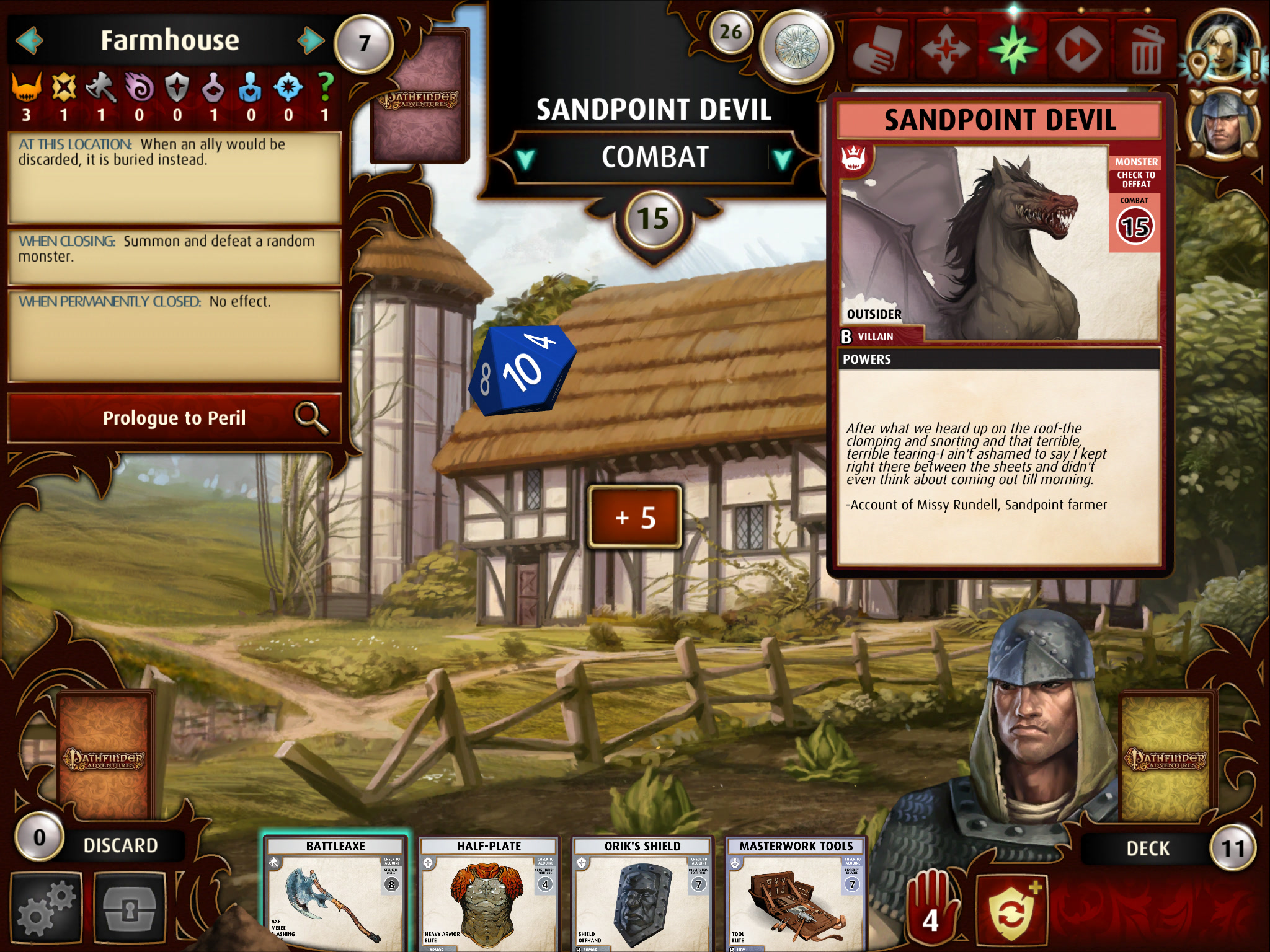 I really enjoyed my time with the game, and if you've been waiting to see whether Obsidian would pull this one off, I think you'll be pleasantly surprised. The game will launch as a single-player or pass-and-play experience with online multiplayer being added in the coming months. The game will be available to download for free and will include the tutorial as well as one adventure. If you want to get the rest of the adventures, you'll have to purchase them. Pathfinder Adventures comes out March 29th, and after playing the game, I'm quite excited. Enjoy the screenshots below.