Hello everyone, and welcome to the week! It's time once again for our look back at the noteworthy updates of the last seven days. This week's another relatively light one, with many familiar names and not much more than that. Still, the Update Mondays must flow, so here are my picks. Of course, you can keep an eye out for updates yourself using AppShopper Social (Free), the watchlist in the TouchArcade App (Free), or by participating in the TouchArcade forums, but this weekly summary is here to fill in the things you might have missed. Let's dig in!
MARVEL Avengers Academy, Free This update to Marvel Avengers Fishbowl adds a special event with The Leader, A-Bomb, and Red Hulk. It also raises the level cap so that you can unlock Ant-Man, and adds a feature to sell any decorations you don't want to keep.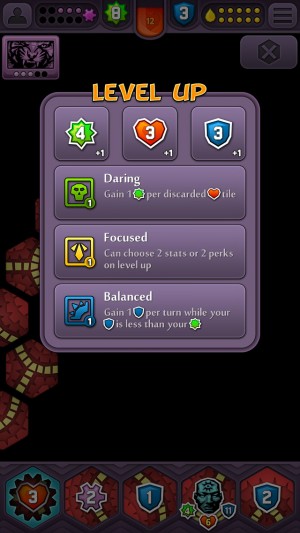 I Keep Having This Dream, $1.99 We should have a review up shortly for this puzzle game from the makers of Dungeon Raid, but the short version is that it's pretty cool. This update adds five new special monsters, and makes a couple of UI tweaks so that it's easier to play. There are also some minor balance adjustments and bug fixes.
MARVEL Spider-Man Unlimited, Free Spider-Man Unlimited finally got its big 2.0 update, and to be honest, I'm not sure how I feel about it. There are some new Spideys, of course, specifically the somewhat embarrassing costumes from Identity Crisis/Slingers. The UI has a lot of changes, but the biggest change is to the Unlimited/Story modes, which have been merged. Now every stage can be run on indefinitely, and each one offers three targets that give some bonuses. The new UI is slower than the old one, though, and the game is getting so infested with pop-up ads that it's awfully hard to be that thrilled with the new development team's efforts.
Templar Battleforce Elite, $9.99 Usually, updates to Trese Brothers games have a huge list of notes for me to pick and choose from. This time, it's shorter, but that doesn't mean it's not important stuff. First of all, the game has had its performance significantly boosted, so you should be seeing smoother, faster gameplay on many devices. Next, there are some new armor designs. The UI has also gotten some additional love, and a few bugs have been exterminated.
Tomb of the Mask, Free This update's being met with some controversy in the forums due to the coin rewards apparently being reduced, but there seems to be a lot of good stuff in here, too. There are five new character masks, some new maze sections, a coin-doubler IAP, a new bonus level, and a few other things. I guess it comes down to whether or not you want to buy that $4.99 doubler to keep the coins coming in at or above the level you were earning them before.
Pyramid Solitaire Saga, Free The stolen sarcophagus and the thief have apparently been completely written out in favor of Helena's latest wild goose chase. She's after that amulet now, and the only thing that can break her focus is if someone jangles their keys in another direction or something. Anyway, this update moves the setting to Venice and offers 15 new levels.
Football Manager Touch 2016, $19.99 The latest version of the venerated football management series got a hefty update last week. Most of it is tied up with UI tweaks, performance improvements, and bug fixes, but there are also some adjustments to the core engine and the addition of an updated Winter Transfer Window database. SEGA seems to take this franchise fairly seriously on iOS, which is a nice approach they should adopt for all of their brands.
Injustice: Gods Among Us, Free There's no two ways about it: Injustice is getting pretty long in the tooth. Thankfully, DC has a big new movie coming up that can be used to give the game a shot in the arm. The newest version of Injustice adds three Dawn Of Justice characters into the mix. Superman, Batman, and Wonder Woman are all available, though you're going to need more than a little luck to get all of them. Also riding that Dawn Of Justice train is the new Dawn Of Justice gear set. I suspect this isn't the last we've seen of that movie as far as new Injustice characters go, but Warner is probably trying to keep the lid tight on spoilers.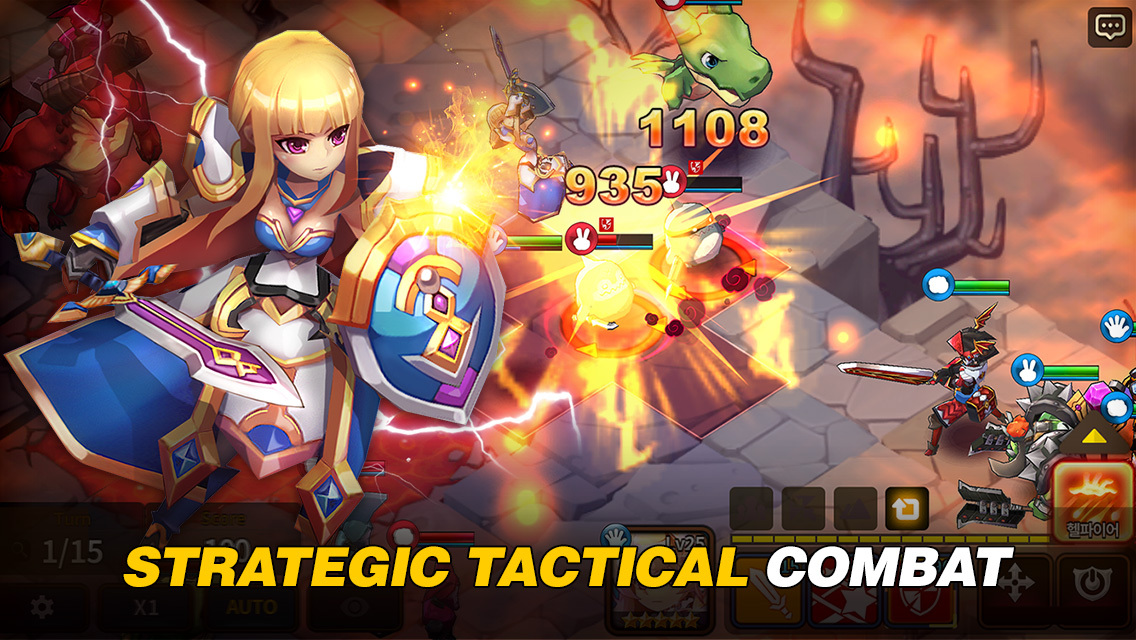 Fantasy War Tactics R, Free Fantasy War Tactics has a new event going on that will introduce four new heroes to the game. This new version also tweaks the UI a bit and increases the team cap to five. There are a few other adjustments involving the gene fragment system that players will want to check out as well.
Temple Run 2, Free Temple Run 2 gets two new characters who are ready to go old-school Scandinavian on winter's behind. Well, actually, they're both from some land called Kaldr, but look, I know a viking guy when I see one. This update also adds five new artifacts to the game to collect. Since I don't really see anything else that's exciting me terribly, I guess I'll give this game the coveted Update Mondays Most Spider-Mans Of The Week award for this week. Congratulations!
Vainglory, Free The news this time around? Skins, and lots of them. Well, only a few of them, but hey, one of them is limited, so that counts for something, right? Let's see what else we've got here. Jungle monsters used to scale with game time, but I guess that wasn't working out, so now they scale with your team net gold. Some balance changes were made to a bunch of heroes and items, so watch out for falling Nerf bats. Rounding things out is an Update Mondays classic, bug fixes.
BADLAND 2, $0.99 And the whole land has to answer right now just to tell you once again who's updated? Badland 2, that's who. There's a new world with 10 new stages to play, a new rolling character, and the lovely addition of some AI bots who will surely not gain sentience and make slaves of us all. Surely.
Fallout Shelter, Free As the update notes claim, this is the biggest update yet to Fallout Shelter, but I can't help but feel the train has sailed on this one. If you happen to still be playing, though, you'll find some neat stuff in this new version. You can now build two crafting rooms that allow you to turn useless junk into items. The developers have also added a barbershop you can build that allows you to customize the looks of your vault dwellers. Weapons and outfits from Fallout 4 have been seeded into the lunchboxes, and you can craft some of them, too. Finally, more dogs and cats, and for those who prefer feathery pets, you can now get a parrot. Make sure you take care of it, you don't want it pining for the fjords.
Kill Shot, Free Kill Shot has a new event running that brings 10 new missions, 3 new boosted weapons, and a special reward weapon to the game. The event is called Operation Sandstorm, and among the new weapons are the Zedler Mirage and the HH Basilisk. They're probably really hard to get, but I suspect they will help you with your general goal of shots that also kill. Good luck!
Skyline Skaters, Free The Skyline Skaters have moved the action seaside for this update, which sees the game move to Marbella, Spain. You'll be skating on the pier, and the obstacles include speedboats, which will certainly commit severe bodily harm to a youngster riding a scooter. Please take all necessary precautions.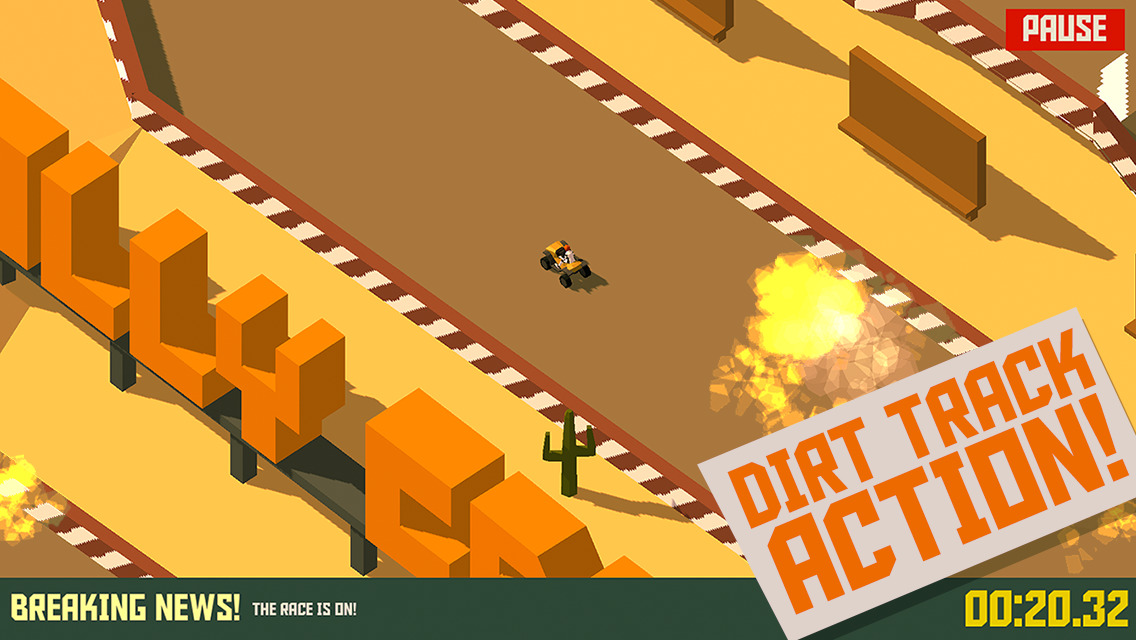 PAKO - Car Chase Simulator, $1.99 Map Pack 4 is here, and with it comes three new tracks and four new vehicles to mess around with. The tracks are checkpoint races through a few different environments, while the vehicles include an ATV, a dirtbike, and more. Pako like you've never Pako'd before. Or something. Where's my morning tea?
Disco Ducks, Free Those fancy-pants King games think they're so cool with their 15 level updates every week and a half or so. Well, Disco Ducks sees your 15 levels and raises you 15 more with this 30-level update, so what are you going to do now? As if its victory were not complete enough, I can see from reading the update notes that there is a character in this game called Ghost Pirate LeDuck. Yes. That is good.
Wizards and Wagons, $4.99 We close out this week's summary with a hefty update to Wizards And Wagons. There's a substantial amount of new story content in the game, including a few new bosses, a new location, and a bunch of new weapons and items. Game Center achievements have been added to the game, and some tweaks have been made to the combat and monster behaviors. Definitely worth firing the game up again, which is all an update really needs to do in this work-a-day world of ours.
That about wraps it up for last week's significant updates. I'm sure I've missed some, though, so please feel free to comment below and let everyone know if you think something should be mentioned. As usual, major updates will likely get their own news stories throughout this week, and I'll be back next Monday to summarize and fill in the blanks. Have a great week!