2016 has decided that it's just not going to slow down and it continues to blast me with dozens of awesome new games week in and week out, ensuring that my head just continues to spin. Thanks a lot 2016, ya jerk! Actually despite how frantic these weekly posts can be, I wouldn't want it any other way, as each and every week there's tons of stuff that gets my motor humming in the world of iOS gaming. As we mentioned earlier today Assassin's Creed Identity launched in India for some reason, but as of the time of this post it hasn't spread worldwide just yet. I'm guessing it'll be a few more hours but we'll for sure let you know. It's a welcome wait though, as there's SO MUCH other stuff on offer this week, including Love You To Bits, The Walking Dead: Michonne, Slide the Shakes, Futurama, and tons more. So get crazy and start downloading some games!
---
Angels of Deception: Part 1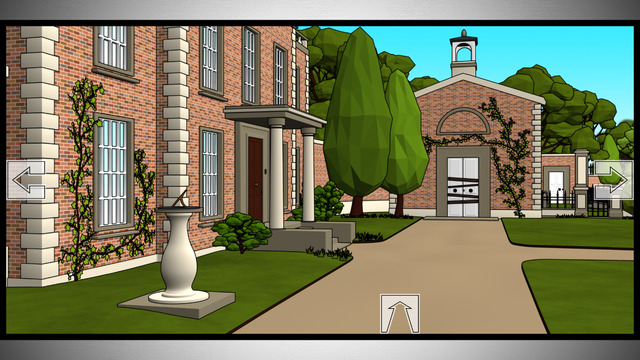 iTunes Description
ANGELS OF DECEPTION: PART I is a colourful 2D point-and-click adventure game set in a Graphic Novel visually inspired world.

You play as Blake Turner, a British journalist who, while assigned to investigate the break-in of a small London museum, finds himself entangled in the sinister plot of the centuries old Phantom Brotherhood to seize control over all of humankind.
Forum Thread: ANGELS OF DECEPTION: PART I – (by HW PRODUCTIONS)
---
Assault on Arnhem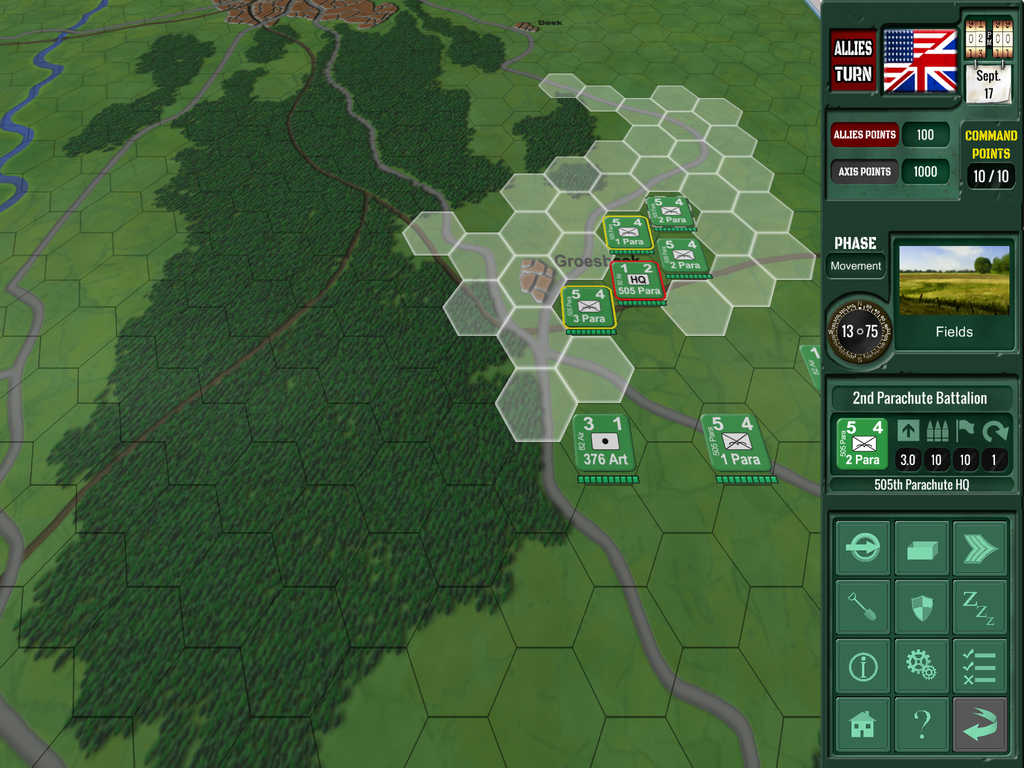 iTunes Description
"Ammunition exhausted. God Save the King!" – last radio message from the 1st Airborne Division.

Assault On Arnhem is an operational level wargame for between one and four players, based on the famous Operation Market Garden campaign in September 1944. Each player manages units in either the Allied or Axis forces fighting over the bridges leading to the Dutch town of Arnhem. The aim of the game is to either capture or defend the bridge objectives by a certain time in the game.

Assault On Arnhem is an easy game to start playing, although underneath the simple façade lies a much deeper level of complexity
Forum Thread: Assault on Arnhem (by HexWar)
---
Beat Zero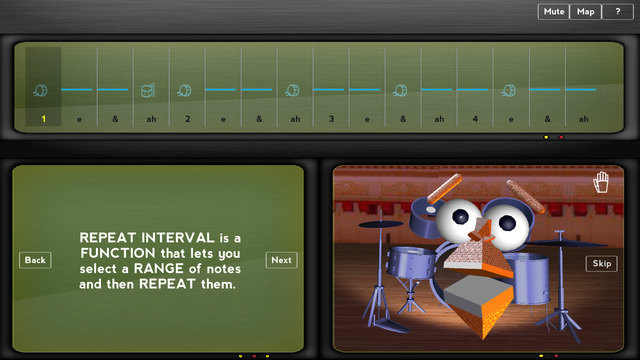 iTunes Description
Have you ever wondered what goes on in the mind of a drummer? Play Beat Zero, and you can make funky beats and learn the basics of programming at the same time. Use the fewest possible lines of code to solve each rhythmic puzzle. Zero (the robot drummer) will play any beat or fill you tell him to. No previous musical or programming training required!
Forum Thread: Beat Zero (by Gabriel Turow)
---
Bug Spot!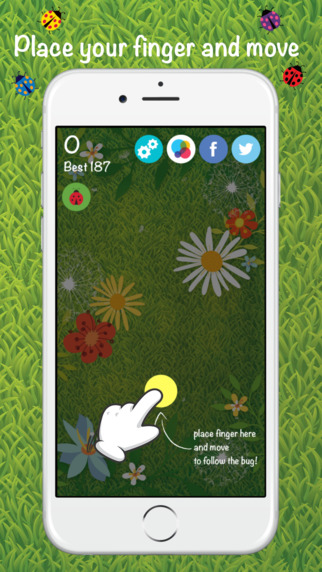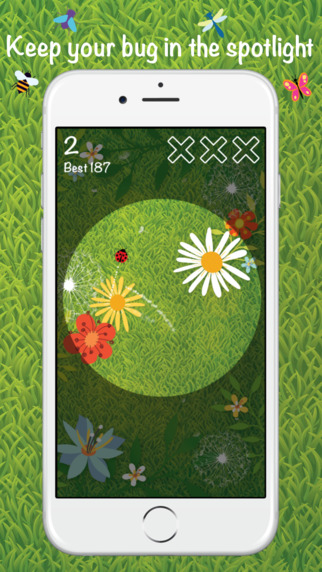 iTunes Description
Lady bug, lady bug…

This addictive and ridiculously fun game shines a whole new light on one of our favourite garden creatures. In Bug Spot, your aim is to keep the ladybug in the spotlight for as long as you can! The longer she survives, the higher your score.

Simply tap the screen and glide your finger around following the ladybug wherever she flies. Be careful though, the longer you keep that little bug in the spotlight, the FASTER she flies, and the SMALLER your spotlight becomes! You have three chances but we didn't say this would be easy!
Forum Thread: Bug Spot! (by Anthony Galati)
---
Chel-Z
iTunes Description
Enjoy this awesome platformer! You play as a Chel-Z (the robot) that is capable of functioning with a human brain placed inside, which was built by the one and only "Dr. Boss", a twisted mad scientist. You were freed by a secret agent, only for you to escape Dr. Boss' notorious experiment lab facility.

The game will be offered for free. We didn't want to be intrusive to the player and allow the player to enjoy the experience. It's a full game that you can play and beat without any micro transactions.
Forum Thread: Chel-Z (by Joshua Hale)
---
Cinemoji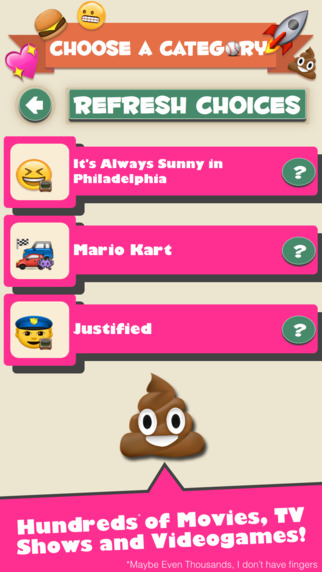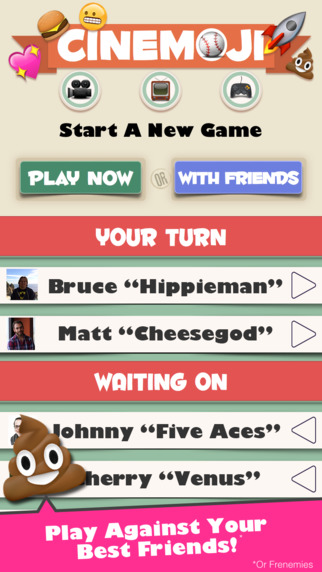 iTunes Description
Jump into a friendly cinematic emoji showdown where you'll challenge your friends to guess which movie, TV show, or videogame you've recreated entirely out of emojis. Tap into your movie-buff knowledge or bring back old inside jokes with friends as you join them in a cleverly creative quest while they work to guess what you've just emojified.

If you get stuck, you can get your friends involved by asking online for a hint. Cinemoji is designed to be stress-free, collaborative, and adorably emoji-filled. See how your pop culture knowledge measures up as you and your friends take turns emojifying old classics and new favorites.
Forum Thread: Cinemoji (by Man Up Time)
---
Colonial Conquest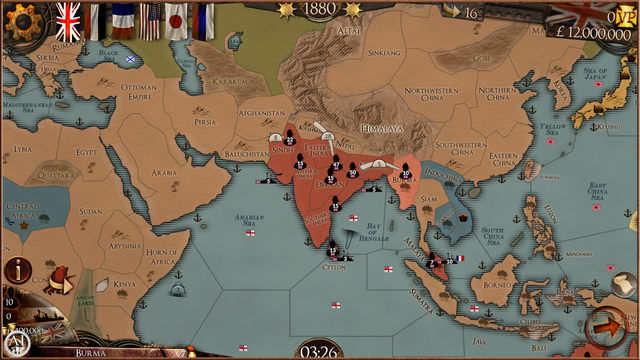 iTunes Description
Play the USA, UK, Germany, France, Russia or Japan and shape the world during the colonization of the Victorian Era.
Use spies, economic aid, fortification, build your troops and navy, and conquer the world.
Chose between three scenarios, each with their own starting conditions and shape the world in the wake of the 20th century.
Forum Thread: Colonial Conquest (by Argonauts Interactive)
---
Color Boom!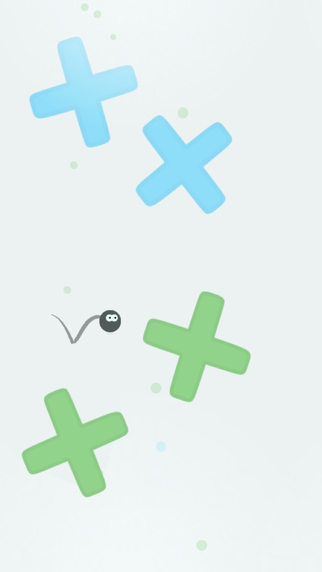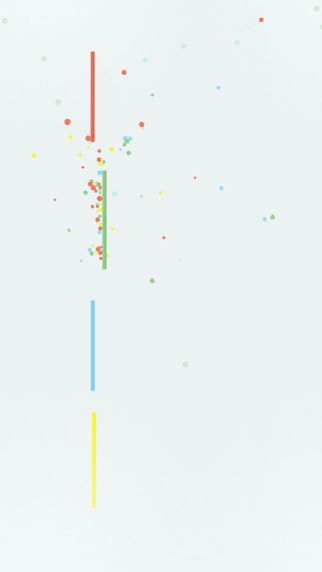 iTunes Description
Tap the ball to carefully guide it around and through the coloured obstacles. The ball will change color and you must follow this color pattern to pass through!

Be careful not to pass through an incorrect color or you will explode into a colourful pile of balls. Then you will have to start again. Collect stars to unlock more cool characters! The further you get the harder it becomes, seems simple at first, but is hard to master.
Forum Thread: Color Boom! (by Phil Lloyd)
---
Cross Game Elite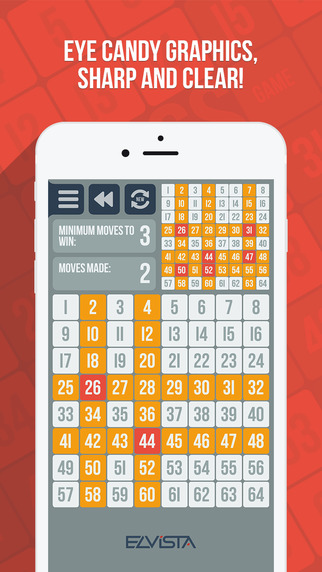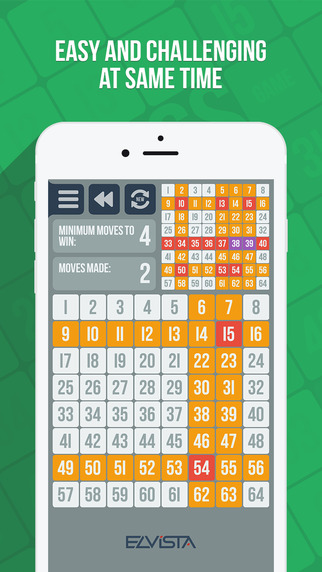 iTunes Description
Bored of feathery astronautics and battle crusades? Here is a challenge for your brain!

The goal of the game is very simple – just repeat the pattern shown in the top of the playing field.
You do not need to be an artist – it is a puzzle game. Sounds easy? Try to play! The complexity of the game will certainly surprise you!
Forum Thread: Cross Game Elite (by Elvista Media Solutions)
---
Cyber Breaker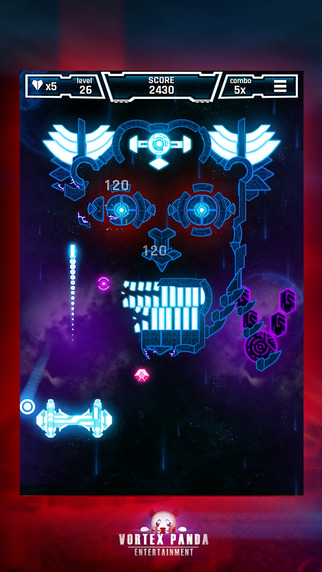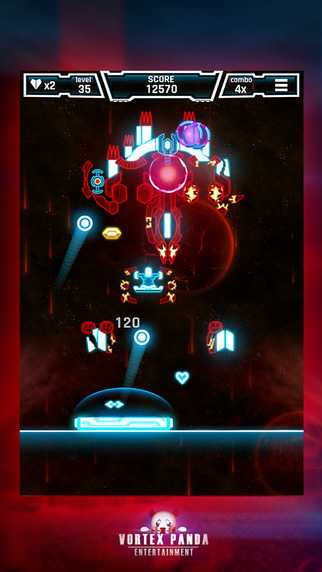 iTunes Description
Cyber Breaker is here in the footsteps of the Breakout-like classics, but in a revitalized form! Everything you loved about these games are awaiting, but offering much more! The spiritual representative of the genre takes the gamer to a whole new place filled with glowing neon built structures. And above all that, different tactics are needed to destroy the obstacles using a dozen power-ups!

Cyber Breaker offers tons of fun for everyone with its addictive and fast-paced gameplay!
Forum Thread: Cyber Breaker (by Tamas Szalai)
---
Danger Dodgers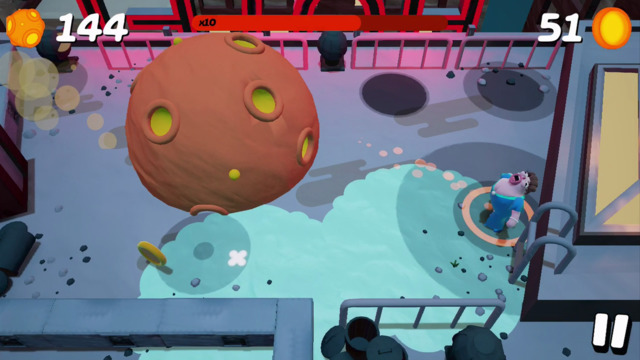 iTunes Description
Choose your character, dodge the meteors, and don't get squished!

+ Eclectic Cast of characters from across the world, and across the internet!
+ Share and compete with your friends!
+ Easy to learn, but hard not to get squished!
+ Come back daily for gifts, challenges and new characters!
Forum Thread: Danger Dodgers (by Uppercut Games Pty Ltd)
---
Dream Tapper!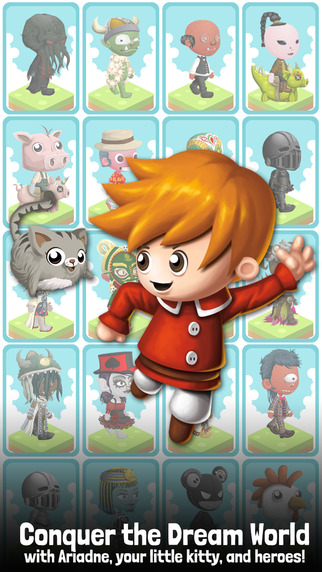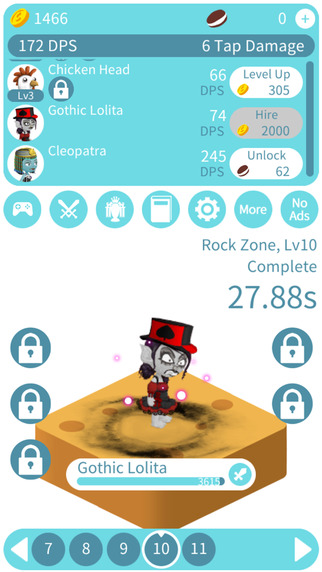 iTunes Description
Tap! Tap! Tap! Quickly! Simplest RPG in your hand!

You tap the screen to fight monsters. Tap more, more. Just keep tapping!
As you defeat monsters, you can earn some gold, which you can spend on unlock/level up heroes.

Conquer the Dream World with Ariadne, your little kitty, and heroes!
Forum Thread: Dream Tapper! (by Triniti stars)
---
Epic Flail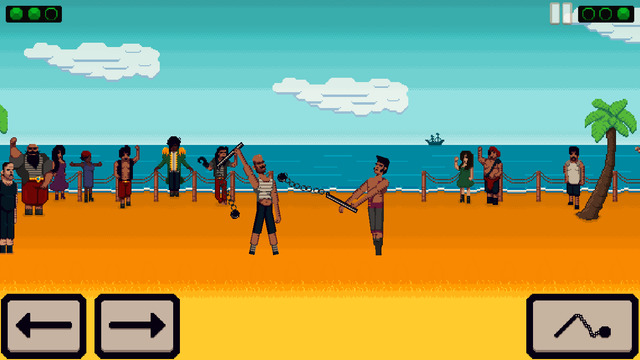 iTunes Description
Once every year the best flail fighters from around the globe gather on Mr Tans secluded tropical island. They will do battle until one true flail master is victorious.

Can you tame the unpredictable power of the flail? You can also battle against a friend on the same device.

Please don't practice your flail technique in the living room next to your mothers ornaments.
Forum Thread: Epic Flail (by Colin Lane)
---
Faily Brakes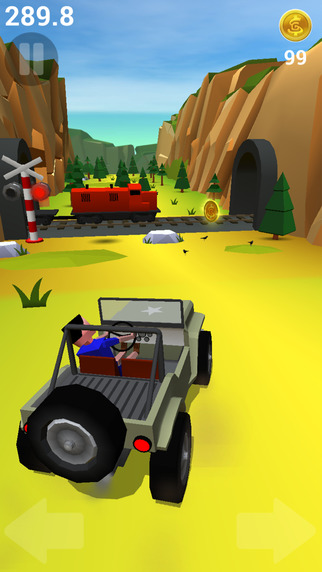 iTunes Description
The title of the game says it all!!

While cruising through the mountains, car enthusiast Phil Faily suddenly experiences a complete brake failure, plunging him over the edge of a steep embankment.

In this physics based game you must maneuver an endless mountainside dodging hazardous terrain such as trees, rocks, creeks and trains resulting in some fun and hilarious near misses and crashes.
Forum Thread: Faily Brakes – (By Spunge Games)
---
Fat Penguin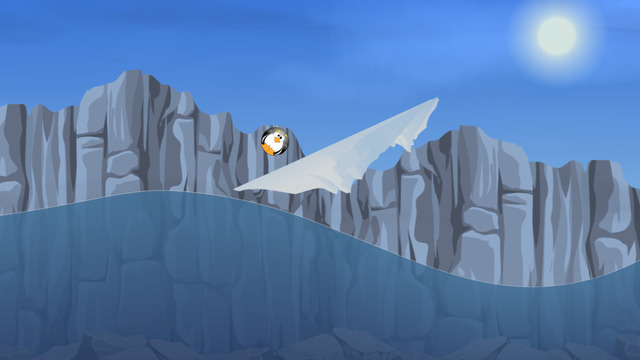 iTunes Description
YOU ARE FAT! Too fat to swim… and you are a penguin. Stay on the iceberg as long as you can.
-Touch left side of screen to rotate left.
-Touch right side of screen to rotate right.

Have Fun!
Forum Thread: Fat Penguin (by Farseer Games)
---
Fisherman Fisher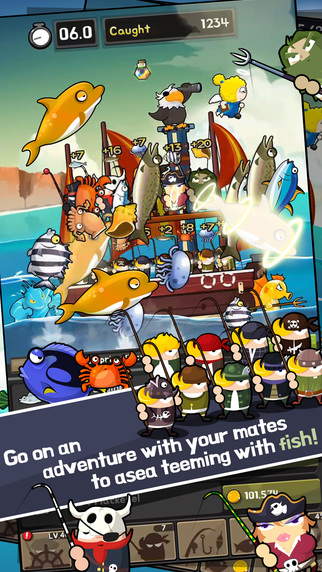 iTunes Description
Embark on the ultimate adventure of the sea with Fisherman Fisher.
Smith, Jones, or Miller, it doesn't matter who you are. Just join the action!

It's so fun, you'll be hooked before you know it!

When are you going to start? Become the captain and travel the world with Fisherman Fisher!
Forum Thread: Fisherman Fisher (by Bluewind)
---
Fishing Break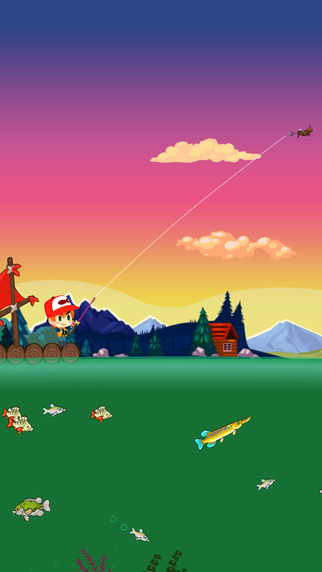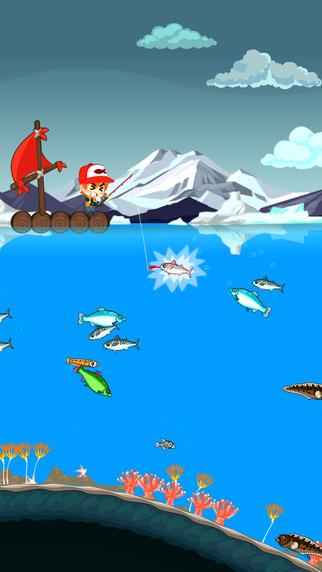 iTunes Description
Time for a Fishing Break!

Get on your boat and go on a fishing trip all around the world. Catch big rare fish, upgrade your gear, and build your collection!

Try it and get hooked 🙂
Forum Thread: Fishing Break (by Roofdog Games)
---
Futurama: Game of Drones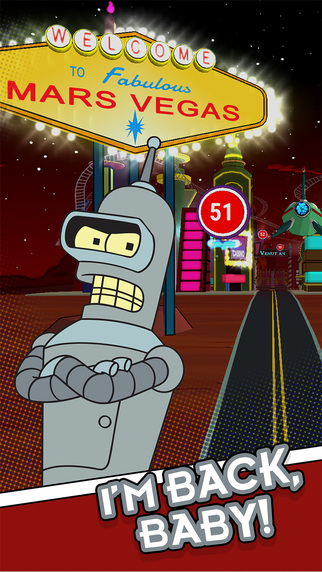 iTunes Description
GOOD NEWS, EVERYONE! This is Professor Farnsworth. I'm sending you off on a whirlwind of deadly, quite deadly, and very deadly missions! I've created an array of delivery drones to make your almost certain death more fun than my trip to Ecstasia 9, the fun planet!

Oh, and remember, the drones require almost constant attention, so you'll need to make sure they're arranged in groups of four or more. I also added some rather explodey doohickies, so look out for super drones like the triple-dipple laser drone, oh my.

I expect you to behave in a manner becoming of a Planet Express employee, so that means no destroying all humans, Bender! And you'll need to use each of your special abilities to get those packages delivered before we inevitably go bankrupt and you're all living on the streets! Come along, off you go. It's time for my nap, oh yes.
Forum Thread: Futurama: Game of Drones (by wooga)
---
Gem Boom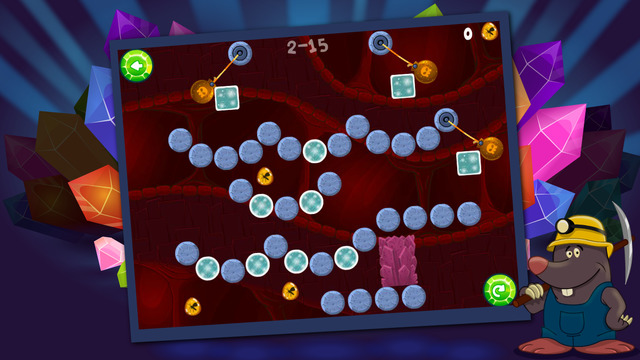 iTunes Description
The Johnny mole wants to get rich. What is he going to do? Yes, exactly! He needs to apply for a job! Johnny is going to the mine where he need to search for precious gems.

Help Johnny to obtain gems and get rich.
Forum Thread: Gem Boom (by Right Fusion Inc.)
---
Giddy Spin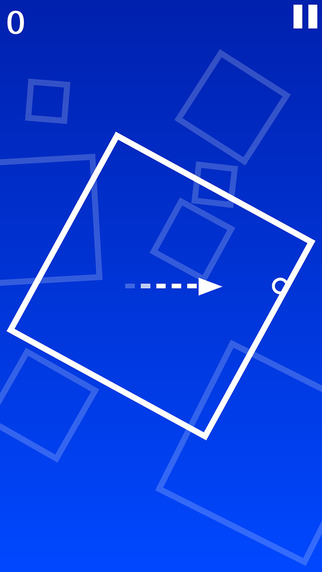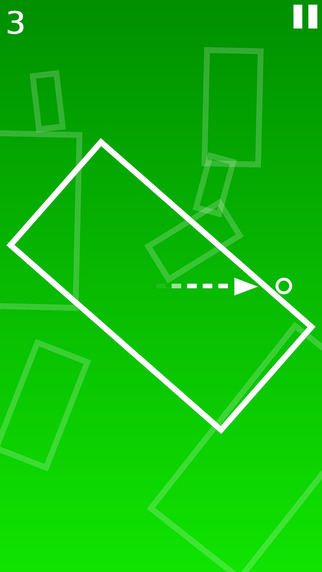 iTunes Description
Play "giddy spin" – the new game from the maker of hungrynaut, boss battler and more!

Tap to change the direction of your character, stay inside the rotating shape and collect as many points as possible!

How many points can you get?
Forum Thread: giddy spin (by Peter Fussl)
---
I Keep Having This Dream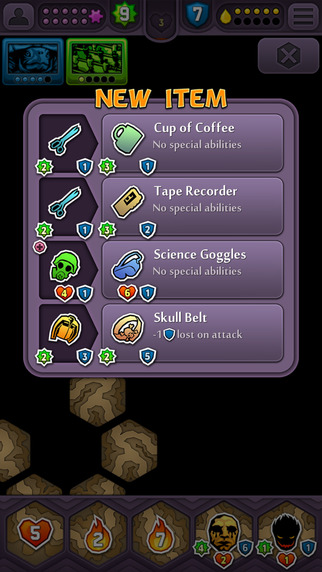 iTunes Description
In this innovative puzzle RPG, build a path of tiles to escape each successive cycle of your dreamscape. A cycle gets more dangerous the longer you stay, so plan your route carefully, and make the most of the challenges and opportunities you meet along the way.

Place tiles to boost your attack and defence, defeat enemies to level up your character, and upgrade the right perks to stay safe as your enemies grow stronger. Take a detour off the direct pathway to discover the items that may give you an edge, but watch out for the powerful special enemies that grow more frequent as you near the exit – if left untended, their unique abilities will quickly spell your doom.
Forum Thread: I Keep Having This Dream (by Fireflame Games)
---
Karma Ball Z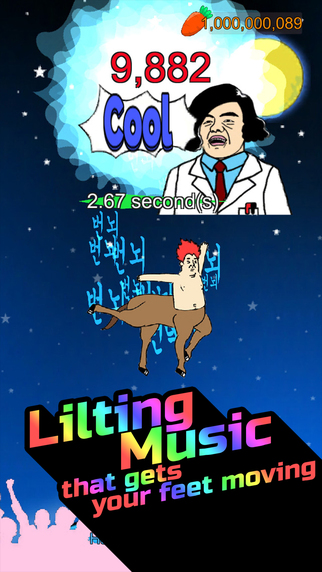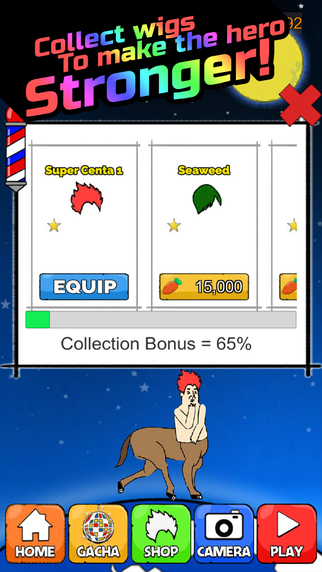 iTunes Description
The birth of the weirdest hero! Protect the Earth from Horse aliens' invasion!

The best ever weird hero, who has four legs, appeared to against invading Horse aliens. Now, the fate of the Earth depends on the hero's Karma Bomb. Tap Morse code to collect people's karma and save the Earth!

A gameplay is as fun as a bizarre concept. Let's save the Earth with the hero, Super Karma Centa!
Forum Thread: Karma Ball Z (By Magic Cube)
---
Linken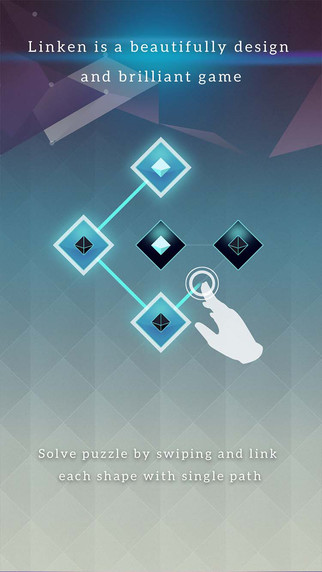 iTunes Description
Linken let you experience elegance in brilliant puzzle, simple yet sophisticated in design. Solve the puzzle by swiping and link each shape with single path and avoid intersecting itself. Simple at first, Linken soon reveal it's challenge and depth as more shapes and connectors added to the grid.

Linken contains over 400 levels packed in 10 chapters with varying difficulty. Unlock Arcade mode and challenge yourself with procedural generated puzzle while maintaining your flow in Frenzy. Zen mode let you casually enjoy endless puzzle at your pace, with 3 difficulty and without time pressure. There are also power-ups available to help solve the puzzle.
Forum Thread: Linken (by Level InD)
---
Love You To Bits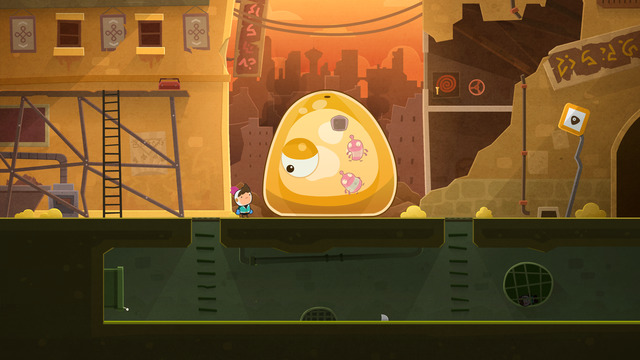 iTunes Description
You will follow the journey of Kosmo, a clumsy, rookie space explorer in search of Nova, his robot girlfriend. After a fatal accident, all of Nova's pieces get scattered in outer space! So now Kosmo wants to retrieve all Nova's bits, rebuild her, and get back together.

Explore the strangest worlds and planets, full of fantastic aliens, space-time puzzles, and hidden objects to collect. As you complete levels, you will discover Kosmo and Nova's heartbreaking love story!
Forum Thread: Love You To Bits (By Alike Studio)
---
Patchwork: The Game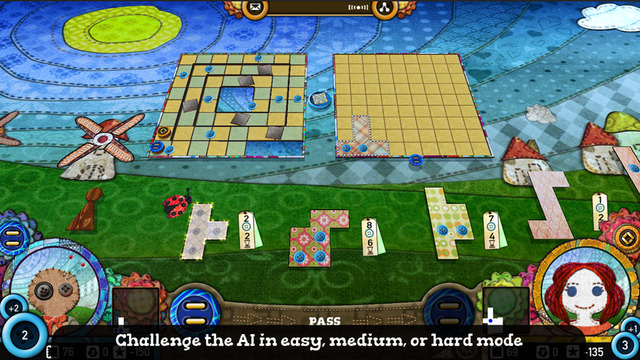 iTunes Description
In this award-winning board game for two, quilting has never been more competitive! In the long-awaited digital adaptation of Uwe Rosenberg's Patchwork, players patch their way to victory using fabric pieces of assorted sizes, colors, and buttons. The best quilt is the fullest, and whoever can patch up their quilt the most and collect more buttons wins the game – but be resourceful and plan every stitch! Keep an eye on the costs and the time it takes to stitch a patch to be the best patchwork master. Play against quilters from around the world on multiple platforms and compete for the highest rank. Face computer opponents, or stick to a local game with a friend. Patch your way to the top in Patchwork!
Forum Thread: Patchwork: The Game (by Digidiced)
---
Path Drop!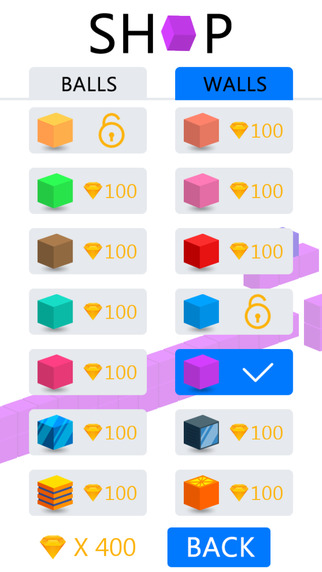 iTunes Description
Create a path for your ball. Swipe to patch the platforms and save your ball from falling! Collect gems to unlock new balls and platform designs. How far can you get?

FEATURES
• Simple One-Touch Controls
• Endless Gameplay
• 60+ Balls and Blocks to Collect
• Game Center Leaderboards
Forum Thread: Path Drop! (by Appsolute Games LLC)
---
Puzzle Fleet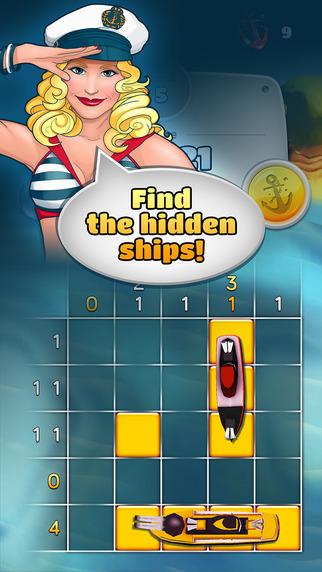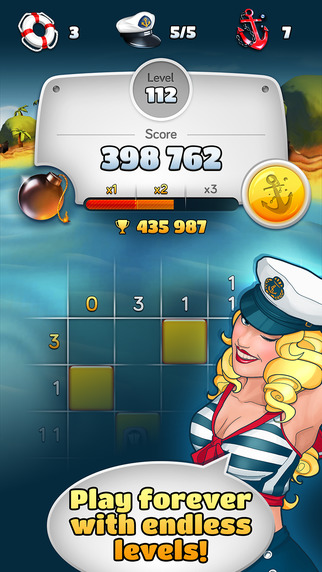 iTunes Description
Find all the hidden ships in a single-player puzzler with global leaderboards!

Become the greatest sea captain in history and use your little grey cells to find and destroy enemy ships! Play alone or clash with your friends in global leaderboards.

If you love nonograms or battleship solitaire, you will feel right at home in Puzzle Fleet. Use the clues on the board to locate and sink warships of varying sizes. You won't believe how much fun a sea battle can be!
Forum Thread: Puzzle Fleet (by Tequila Games)
---
Retro Shot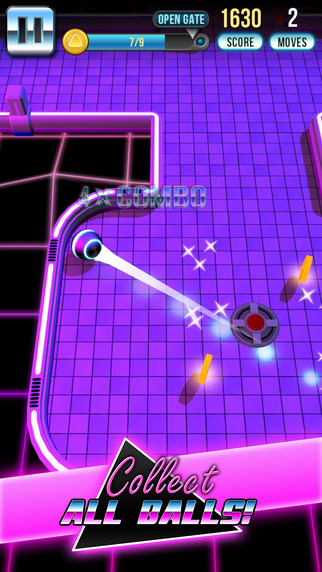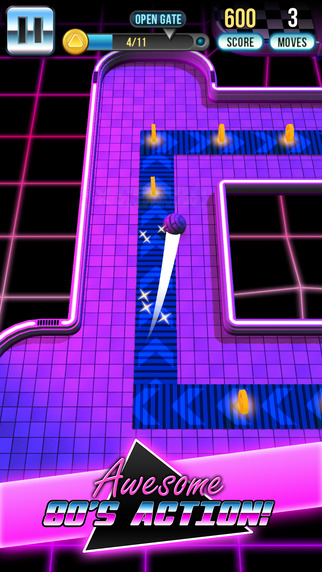 iTunes Description
Retro cities of neon lights filled with explosions and lasers await you as you take on the machine in an 80's arcade flashback.

· Blast along to an original synthwave soundtrack as you tackle 80 stages of arcade madness.
· Over 24 unique balls ready for combat and made for skill as you claim your place on the leaderboards.
· Travel with friends as you battle your way through 4 immense retro cities of glory.
Forum Thread: Retro Shot – 80s Arcade Puzzle (By SPYR Apps)
---
Robocide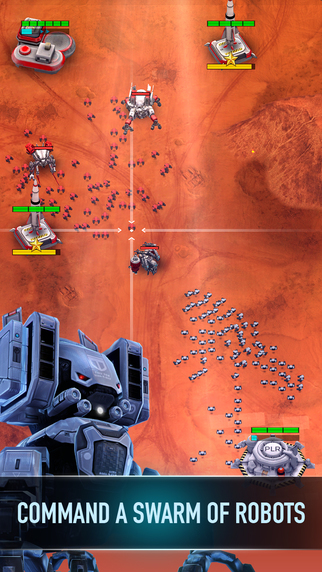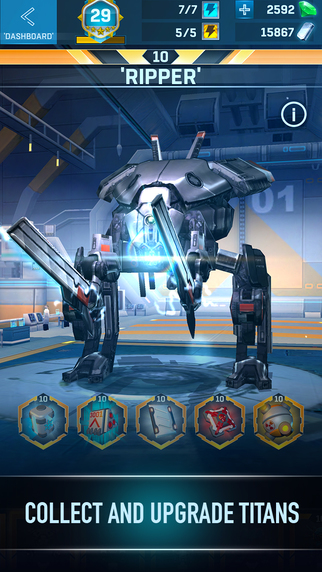 iTunes Description
Command a swarm of robots in Robocide! Reclaim the galaxy as you explore far away planets and battlefields, collect and upgrade heroic Titans, and battle other players in the arena to earn rewards!
Forum Thread: Robocide (by PlayRaven)
---
Salvage Heroes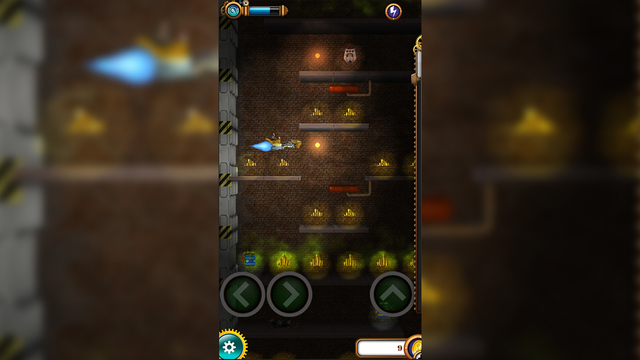 iTunes Description
Explore ancient ruins, die horribly in their traps. Upgrade your ship, die a little later.. Repeat until you become a Salvage Hero!
Forum Thread: Salvage Heroes (by Ventura Science BV)
---
Shade Combo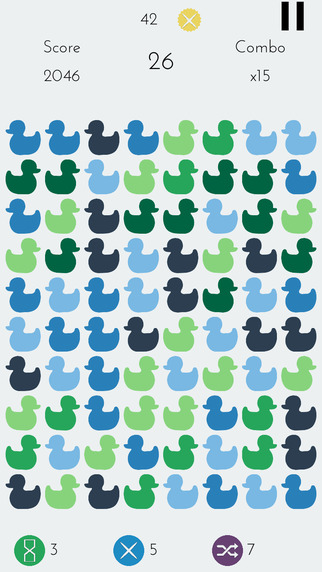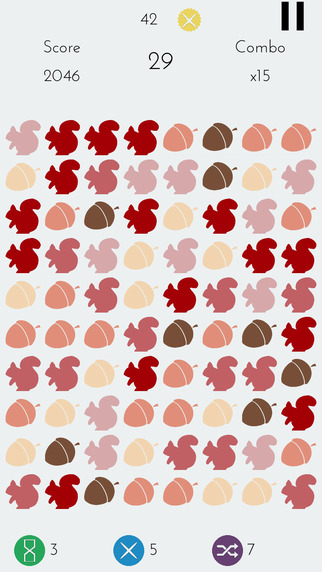 iTunes Description
Shade Combo is a fast paced arcade/puzzle game. You will learn it in a single game, master it in a thousand.

Match the same shades to create a darker shade. Combine darkest shades to erase them.

Higher the combo, higher the score. Compete with your friends in the leaderboards. Don't forget to use powerups to make even higher combos.
Forum Thread: Shade Combo (By Yusuf Turk)
---
Should Shoot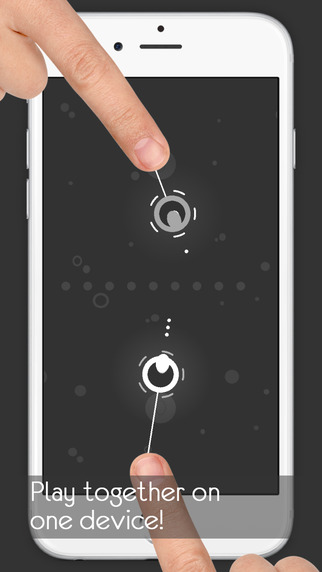 iTunes Description
Play together in this elegant, fast-paced shooting game!

With Should Shoot, you can play together on one device! This is the most fun you'll have playing together on a Mobile device ever! Tired of beating your friends? Then try one single-player modes and set a high-score!
Forum Thread: Should Shoot (By Emiel Kampen)
---
Slide the Shakes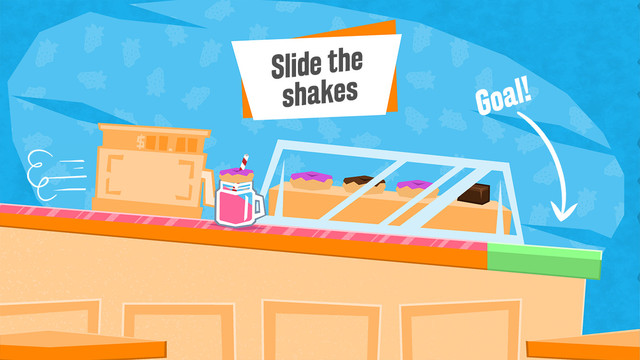 iTunes Description
You have so many delicious milkshakes! Slide them along the bar to serve, but don't let them fall!

– Over 100 sweet levels
– Stunning shakes to unlock
– Delicious recipes
– Interesting milkshake facts
– Shakes are awesome!
Forum Thread: Slide the Shakes (by Prettygreat Pty. Ltd.)
---
Smart Angles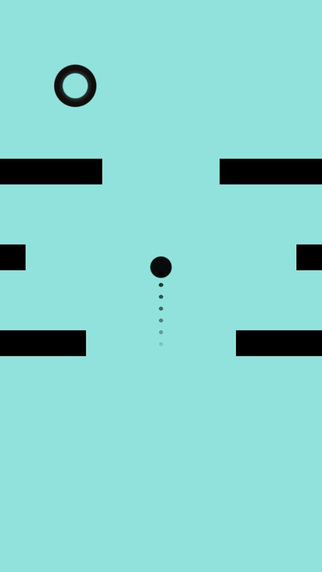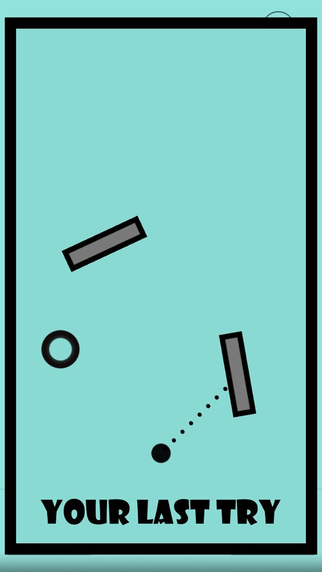 iTunes Description
Smart Angles is free physics game with easy controls and addictive gameplay.

Tips:
– your goal is to hit the ball in the hole
– use more blocks for high score
– build smart angles with blocks and win
Forum Thread: Smart Angles (by Maxim Zakutko)
---
Sparkwave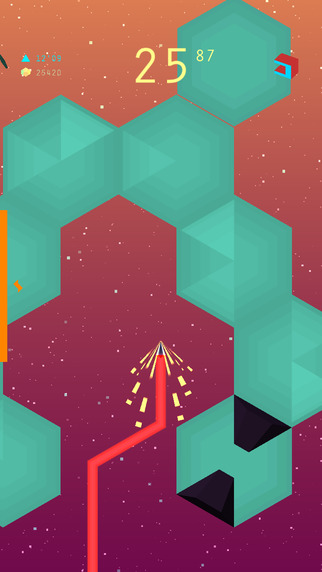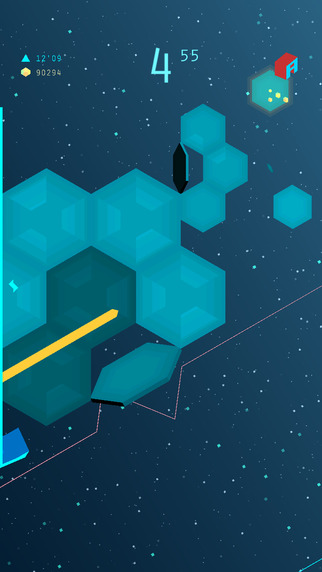 iTunes Description
Sparkwave is a gorgeous hex styled twitch game. It is fast paced and intense!

The objective of the Sparkwave is to go the greatest distance while avoiding obstacles,
at the same time staying on the 'track'.

The Player can only survive being off-track for a limited time. Crystals are collected in order to unlock new 'sparks' and purchase items, which can simplify or enhance gameplay.
Forum Thread: Sparkwave – A Gorgeous high score game (CM games)
---
Spell Blitz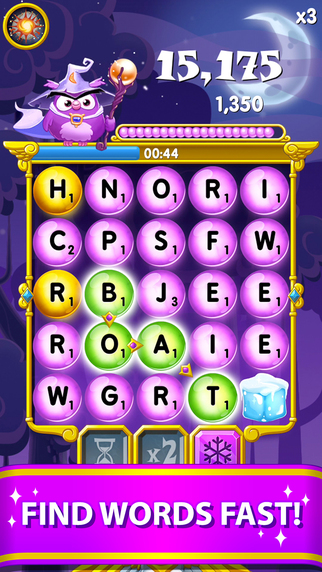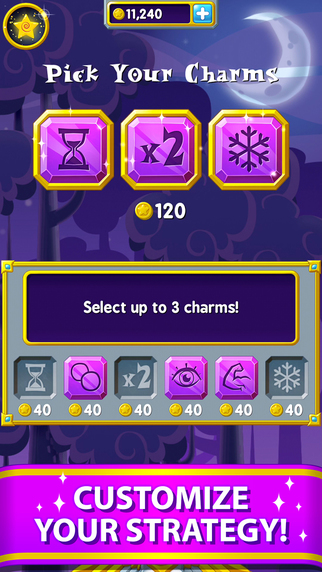 iTunes Description
A magical mix of Bejewled Blitz and Ruzzle!

A fast paced magical word finding game. Explore playing with different charms and spells to make your way to the top of the weekly tournament leaderboard.

Find words quickly on an ever evolving board. Combines Bejeweled Blitz with the word play of Boggle or Ruzzle. Customize your strategy with special powers to boost your style of play.
Forum Thread: Spell Blitz (by PeopleFun, Inc.)
---
Spiral Splatter
iTunes Description
Spiral Splatter is a brain-bending arcade puzzle game that will push your hand-eye coordination to the limit with nonstop, mind-boggling puzzles!

Put your problem-solving skills to the test as you navigate over 100 levels and 11 different stages full of perplexing puzzles. Watch out for moving obstacles as you maneuver through each level. Think fast, if you're too slow, the ghost may catch up to you. Hustle to reach the finish before your time is up!

Each stage of gameplay adds a new challenge with an ever-increasing difficulty. Don't be fooled by appearances, Spiral Splatter will stump even the most adept puzzle game aficionado. Stay calm, relax and see if you can take on Spiral Splatter!
Forum Thread: Spiral Splatter (by Thumbspire Inc.)
---
Tadpole Rush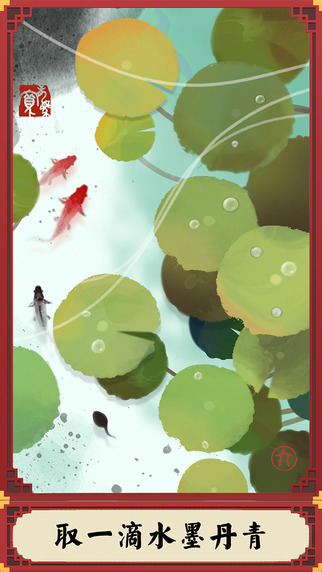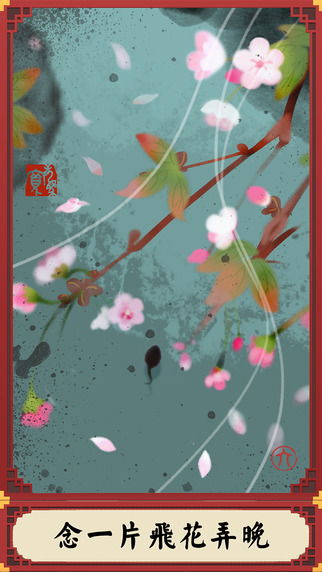 iTunes Description
A tadpole swimming in the dim reflective light of the moon in the pond frames up a gorgeous Chinese ink-wash painting. But this obsessive tadpole acts like a capricious kid. He wants to start his adventure in the pond. Never have you thought that such a reaction demanding game can be played as a causal game.
Forum Thread: Tadpole Rush (by RealMa Digimedia(Beijing) LTD.)
---
Transformers Rescue Bots: Hero Adventures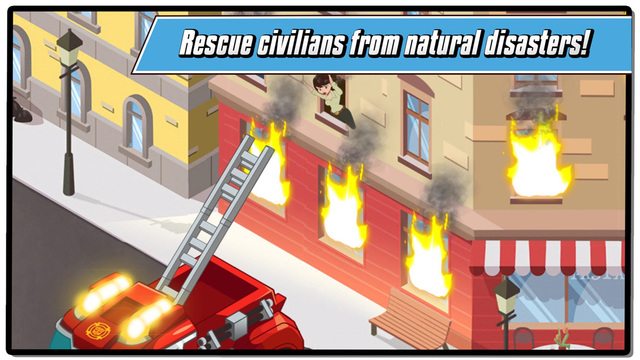 iTunes Description
Budge Studios™ presents TRANSFORMERS RESCUE BOTS: Hero Adventures! Volcanoes, earthquakes, avalanches, or wildfires—wherever there are disasters, wherever there are people in need of help, you can always count on the Rescue Bots. Work together as a team to rescue the civilians of Griffin Rock from hazardous disasters and Doctor Morocco's evil Morbots. Complete each mission successfully to earn badges. Transformers Rescue Bots, roll to the rescue!
Forum Thread: Transformers Rescue Bots: Hero Adventures (by Budge Studios)
---
Vertical Divide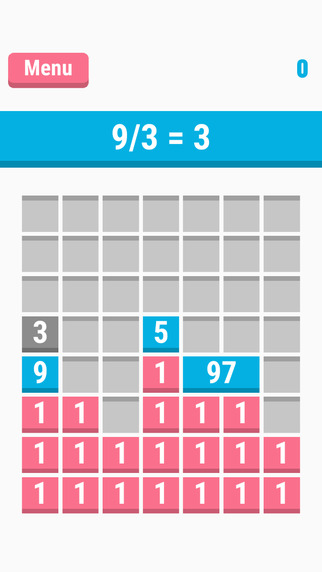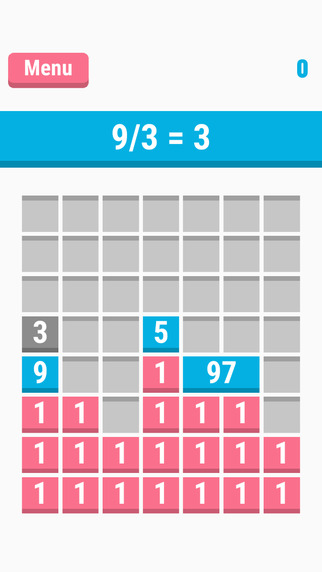 iTunes Description
The popular new number puzzle game!

Vertical Divide offers simple gameplay with a challenging edge. Put your brain to the test as you divide your way through the game board. It's easy to pick up and play, but hard to put down.
Forum Thread: Vertical Divide – A number puzzle game (by Emmet Morris)
---
The Walking Dead: Michonne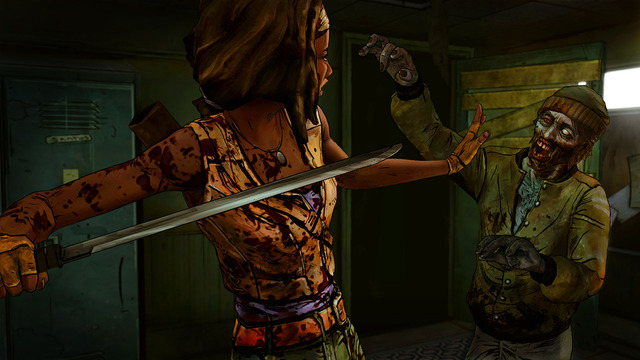 iTunes Description
The Walking Dead: Michonne – A Telltale Miniseries stars the iconic, blade-wielding character from Robert Kirkman's best-selling comic books. Haunted by her past, and coping with unimaginable loss and regret, the story explores Michonne's absence between issues #126 and #139 of the comic book. In this three part miniseries, players will discover what took Michonne away from Rick, Ezekiel, and the rest of her trusted group… and what brought her back.
Forum Thread: The Walking Dead: Michonne (by Telltale Inc)
---
Waste in Space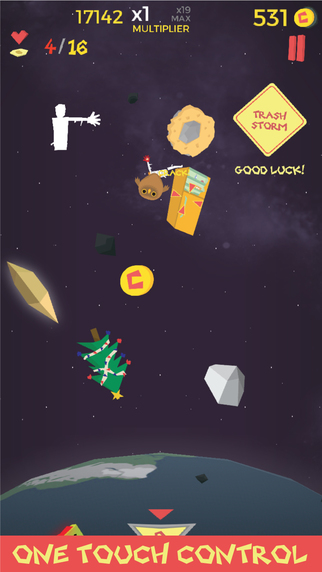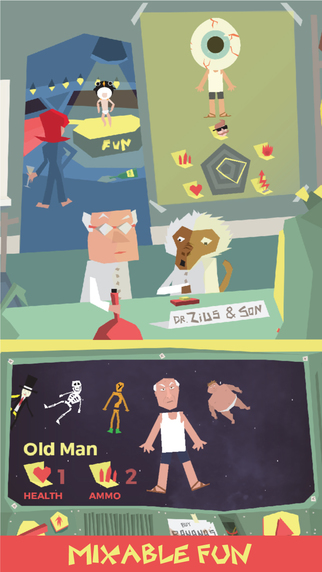 iTunes Description
Waste in Space is the funniest ragdoll game of all the galaxies! Swing endlessly between asteroids and destroy all the orbiting trash before it falls down on planet Earth.

Why is the space full of trash?
Why are you wearing a big rubber hat?
How Curiosity killed the cat if there's no life on Mars?

Find all your answers in this amazing arcade waste shooter based on a true story not happened yet!
Forum Thread: Waste in Space – Endless Arcade Shooter (by Moony Baboon)
---
The Weapon King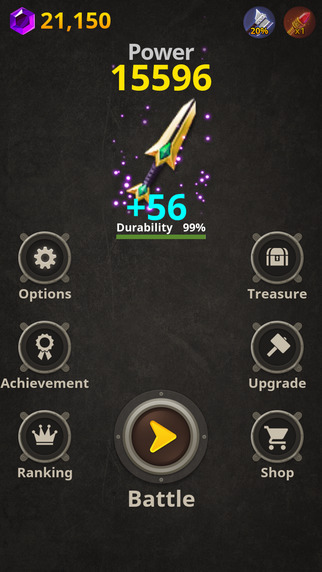 iTunes Description
The world suddenly opened the door of the dark dimension. They possessed was plagued people.
Only this powerful weapon can eliminate the evil spirits. Please create the most powerful "best weapon" in the world.

12 kinds of "Ring of Legends" will help you. Gem from the treasure chest of the mysterious lights will create a powerful weapon. When "100Combo" is invoked to obtain a number of Gem. Please remember this point! Then I will wish for good luck.
Forum Thread: The Weapon King (by jang-hee Park)
---
3 Cubes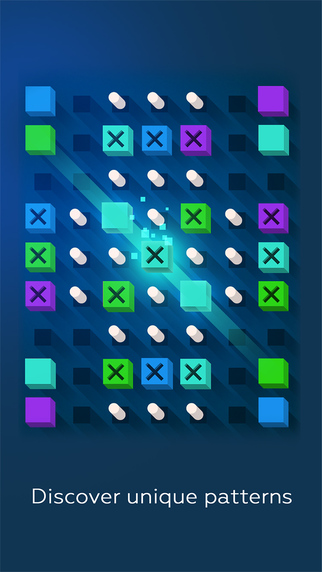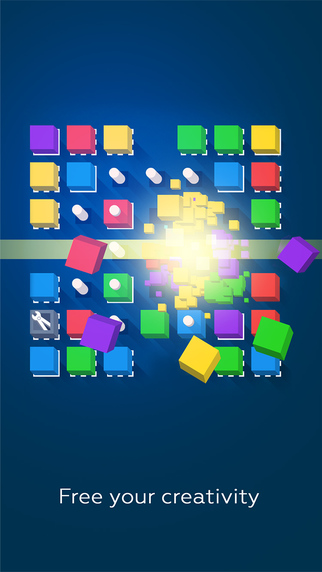 iTunes Description
Elegant, minimalistic delivery in both form and function.
3 Cubes is a fresh take on a classic Match-3. Identify the patterns, adapt to various intriguing game modes, match the cubes and test yourself in numerous carefully designed levels!
Forum Thread: 3 Cubes (By Kamil Kucma)
---
12 Labours of Hercules II – The Cretan Bull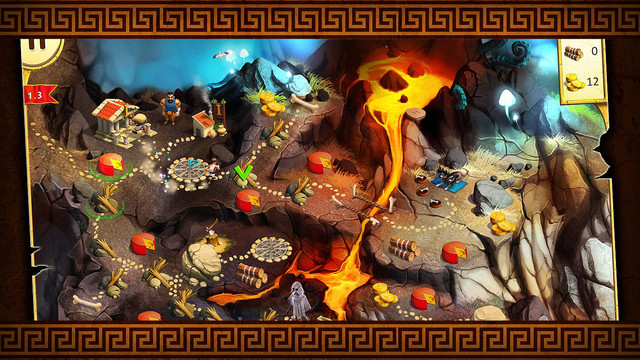 iTunes Description
12 Labours of Hercules II : The Cretan Bull – An addictive Strategy Time Management Simulation Quest. With over 1 MILLION downloads on the desktop platform it is now hitting the iOS store in all its glory! Help Hercules tame the great Cretan Bull! Accompany Hercules in quest for the Cretan Bull! Meet heroes and gods, fight beasts and build Wonders!

A hero from Ancient Greece, Hercules, who tries to tame the great Cretan Bull. The evil goddess Hera frightens the bull, which goes wild and ruins the roads and buildings. You help Hercules to save the day.
As you move forward, you also get a chance to build Wonders and solve incredible Puzzles.
Forum Thread: 12 Labours of Hercules II: The Cretan Bull (By JetDogs)
---