Disney's Star Wars: Commander (Free) has just gotten a new update with a Night Raids feature. Springing from the heroic defense challenges introduced last summer, now at night you can defend your base from raiders. You can deploy heroes and starfighters to protect your hero command and starship command buildings. If you successfully defend your base, you can get a high quality supply crate, which is why you would want to take part in this feature.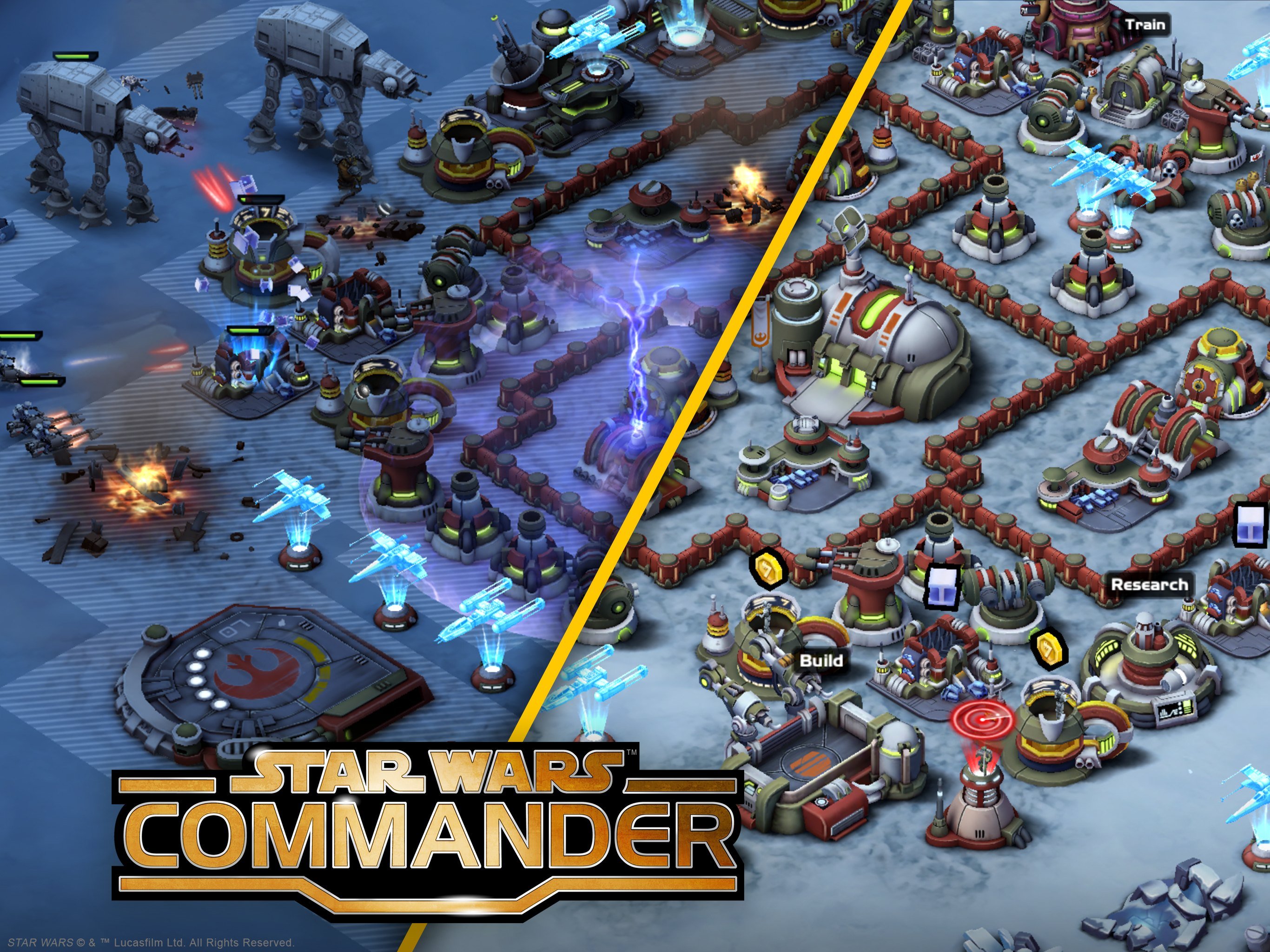 I had a chat with the producers behind the game recently, and they told me this feature was a lot of work, and had an interesting genesis. They implemented a day/night system after one of the hackathons they do every few months. These hackathons encourage their team to go build whatever they want into the game, and from there, sometimes these ideas get into the final game. The day/night cycle introduced at the hackathons wound up leading into some brainstorming about how to improve the defensive portion of Star Wars: Commander, which led to the night raids, inspired by the heroic defense challenges. Plus, this encourages players to more intelligently lay out their bases by protecting their night raid buildings. A new "stash building" feature will make it easier to reorganize bases properly.

These day/night challenges are actually geosynchronous, so they take place when you yourself at night, with the system having some flexibility as to how it will work in the future. The team talked about the possibility of monster raids in the future, too. There aren't any new characters or units in this update, but it lays down the infrastructure to add interesting elements in the near future. The Force Awakens had a huge impact on the game, increasing the number of downloads and players, as the game has now hit 25 million downloads. They'd love to do some tie-in content someday, but there's nothing quite planned yet on that front.