This week got off to an early bang with two huge classic RPGs launching in Final Fantasy IX an Ys Chronicles 2, a new Kairosoft game (already!) called Tennis Club Story, and the insanely cool arcade game Tomb of the Mask. They are joined by highly-anticipated titles like Shadow Blade: Reload, the enhanced re-release of the 2014 hit ninja platformer, and the absolutely wacky makeout simulator Smooth Operator! which was a total riot when I played it at GDC last year. I've been saying it for weeks but I'll say it again: 2016 is already shaping up to be a stellar year for iOS games. Let us know in the comments what games you're picking up tonight and RIP to free time!
A Short Tale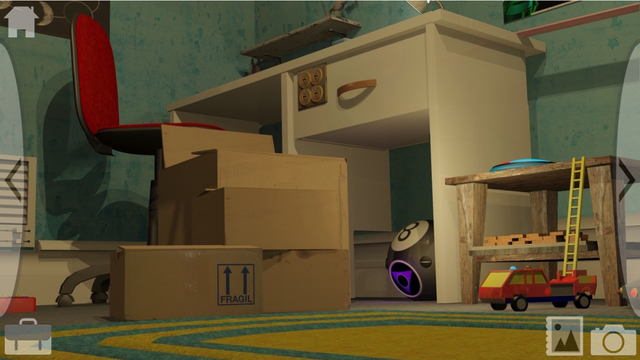 iTunes Description
It's been years since I lost Ben, so long yet it doesn't seem long enough. I never thought I'd return here, to where everything started. Where everything ended. Something's calling me back to his room though; a presence I have not felt since…

Play as Jason as he explores his brother's room from a new perspective. After wishing to be small again, to feel closer to his younger brother, Jason finds himself in a strange new world filled with larger than life furniture, troublesome obstacles, and less-than-helpful occupants.
Forum Thread: A Short Tale (By Glitch Games)
---
Abzorb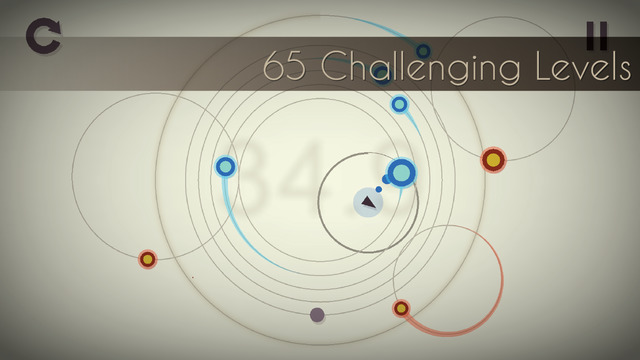 iTunes Description
Abzorb is a tilt game about consuming orbs by getting as close as you can to them without touching. By tilting your mobile device, collect blue orbs as fast as you can while evading the time-stealing reds.

Master 65 challenging levels and unlock new color schemes with the stars you earn along the way. You'll also get to impress your friends and enrage your enemies with 9 different Game Center leaderboards! Have fun, and please leave a review!
Forum Thread: Abzorb: a tilt game for iOS and Humans
---
Banana? oh yes!!!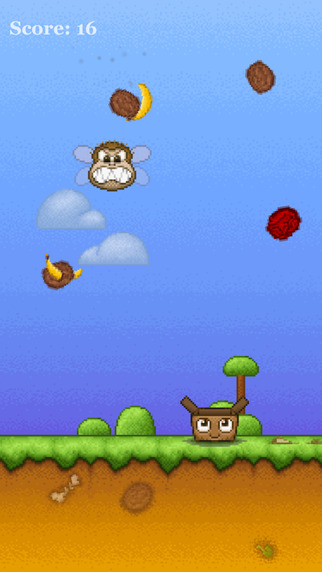 iTunes Description
A game of bananas…
The world is in turmoil! The rainforest is falling apart… and there is an evil monkey on the loose, wastefully throwing away precious bananas…
Forum Thread: Banana? oh yes!!! (by Plak)
---
Chopper Hero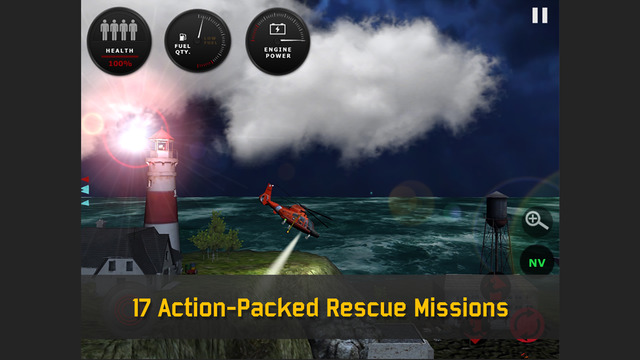 iTunes Description
Step into the boots of a chopper pilot and fly through 17 epic missions. Prove your skills and take on daring and dangerous rescues, battle the elements and beat the obstacles. Each mission has its own original theme and scenario.
Forum Thread: Chopper Hero (by Seymour Terrier)
---
ChubbyRoll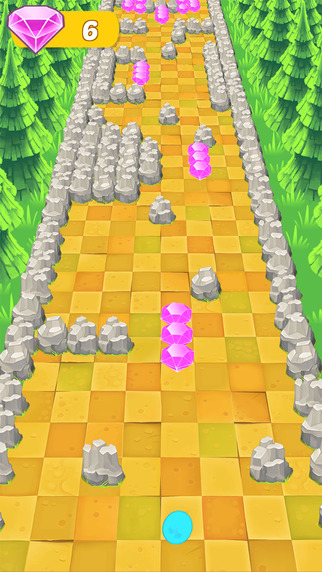 iTunes Description
The survival of your home village is at stake! It's time to get rolling! Embark on an adventure to save your village and recover an alien artifact. Use your wits and roll your way through a maze of challenges. Compete with your friends and become the hero! Are you up for the challenge?

Create your own levels and share them with all the other players ! Are you creative enough to create a difficult and challenging level?
Forum Thread: ChubbyRoll (by Ahoy Games)
---
Clicker Pirates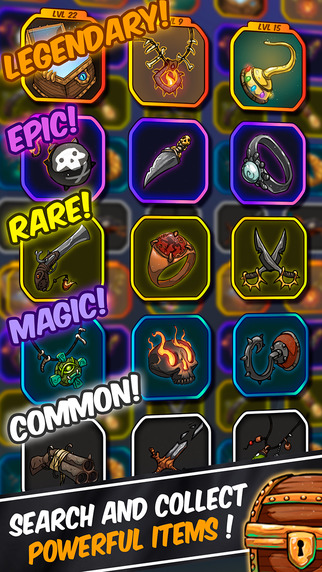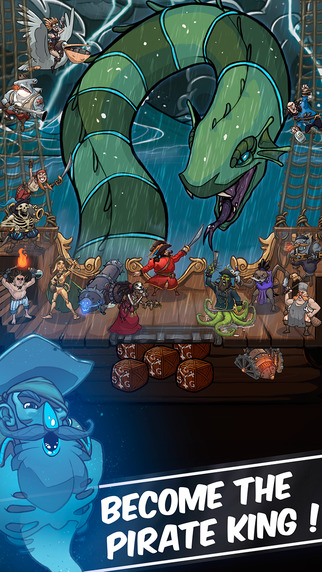 iTunes Description
Become the King of the Pirates with Clicker Pirates! Begin your adventure and sail the seven seas. Defeat thousands of monsters, hire dozens of heroes for your crew, find and collect hundreds of magical artifacts and awesome treasures. Loot all you can and only then you will become the most famous pirate of all time!

Tap non stop to defeat your enemies, loot millions of gold doubloons and level up your captain and his crew! You will unlock powerful skills that will make you even stronger. This is the only way to face the most feared Bosses of all the seas and continue sailing towards the end of the world.
Forum Thread: Clicker Pirates – (by Grogshot Games)
---
Combat Cancer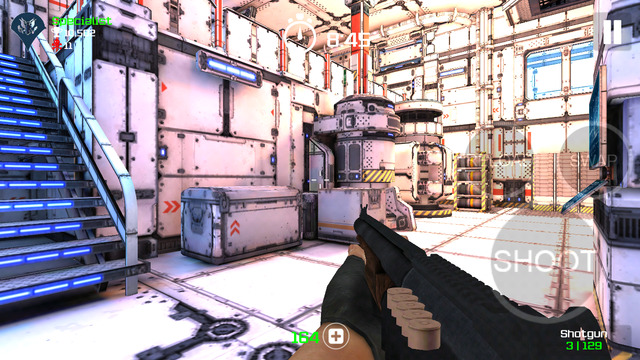 iTunes Description
A Free to Play, mobile, first person action experience. Battle across numerous environments, choose from more than 15 standard and experimental weapons to help you defeat the enemy. A game where the more players fight, the more money is donated to charities that help real-life cancer fighters.
Forum Thread: Combat Cancer (By SimplSystems)
---
Country Tales HD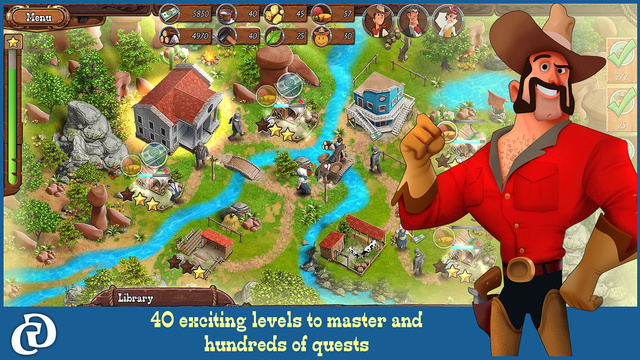 iTunes Description
Ted used to be a simple farmer. But he just couldn't see himself being a farmer his whole life. He wanted more. So Ted decided to leave for the big city and finish school there.
Once he was done with his education, he found a job in a small town called Sunset Hills. And this is how Ted and Catherine met!

Unfortunately for Ted, the mayor himself was Catherine's fiancé. And the mayor… well, the mayor had some very ambitious plans for Sunset Hills. Or better said, some very ambitious plans for himself…
Forum Thread: Country Tales HD (by Cateia Games)
---
Cubecopters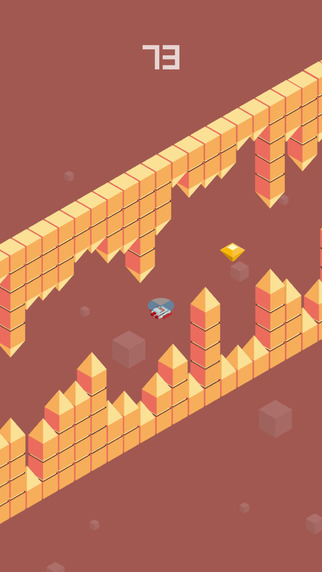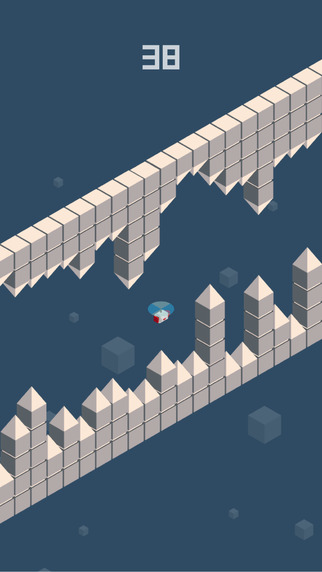 iTunes Description
How far can you go without exploding? The most favorite game style is now presented to you in isometric perspective. Choose your character in Cubecopters and try to score the highest point by overrunning the obstacles. Collect diamonds and unlock new characters. Show off to your friends by scoring the highest points. Unlock new characters and win rewards. Meet the new addictive game with easy controls.
Forum Thread: Cubecopters (by Cappuccino)
---
Dyna Bomb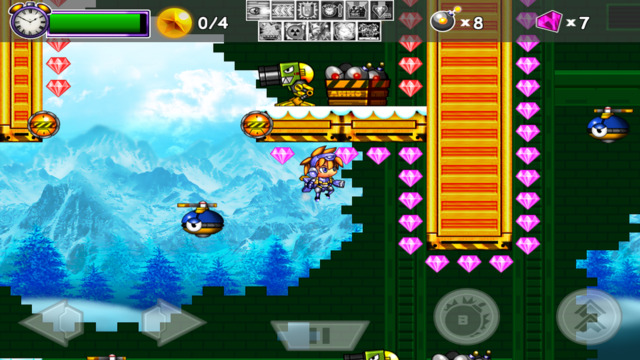 iTunes Description
Dyna Bomb – Explosive Arcade Sensation! Strap on your jetpack and prepare for chaos! Dyna Bomb is the latest, greatest platform game from 7 Raven Studios that you have to play to believe. 64 explosive levels – in 8 gloriously animated worlds. This arcade smash is a real feast for the senses, with superb artwork. And explosions – so many explosions!

Kick the arcade action into top gear as you dodge enemies, fling bombs and grab the treasure – before making a mad dash for the exit. Do you have the skill to find the secret levels? Can you use all the different the power ups to dominate the environment? If it moves, its up to you to destroy it, in some of the most intuitive arcade action on the Android platform. We've really added to the experience with daily rewards, a wheel of fortune for hidden extras, powerups, characters and much, much more!
Forum Thread: Dyna Bomb (by 7 Raven Studios)
---
The Electric Company Prankster Planet
iTunes Description
The Pranksters are reversing all the words on Earth with their dastardly Reverse-a-Balls! Complete a series of eight quests to turn off all of the Reverse-a-Ball machines and save the words on Earth!Based on the PBS KIDS series, The Electric Company, this Prankster Planet app features:

-Side-scrolling play and exploration in a 2D platformer world
-8 unique quests with math curriculum woven throughout
-An avatar creator with many customization options
-Collectible rewards
-Math learning fun with graphs, charts and data analysis challenges
Forum Thread: The Electric Company Prankster Planet (by PBS KIDS)
---
Ellipsis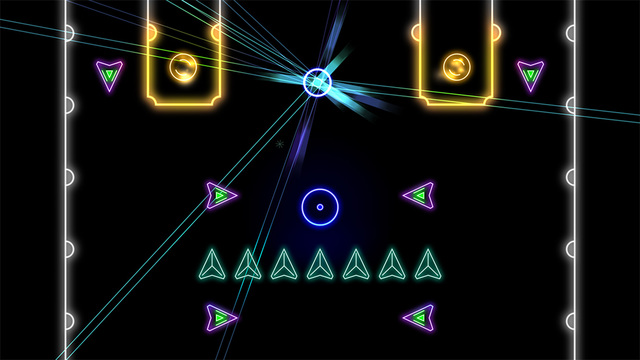 iTunes Description
Ellipsis is an action-packed puzzle game with minimalistic, yet powerful retro styled visuals. Your finger guides a ship through a mysterious universe. Be smart and be fast to overcome the challenges of your journey. You will face countless enemies crossing your paths and a stunning universe unfolding before you.

We've crafted a beautiful universe for you to uncover and explore at your own pace. Fly through levels, dodging and evading enemies before they have a chance to react. Or explore leisurely, mastering each world and uncovering all its secrets. Either way, Ellipsis will keep you on your toes with surprises from start to finish.
Forum Thread: Ellipsis – Touch. Explore. Survive. (by Salmi GmbH)
---
Final Fantasy IX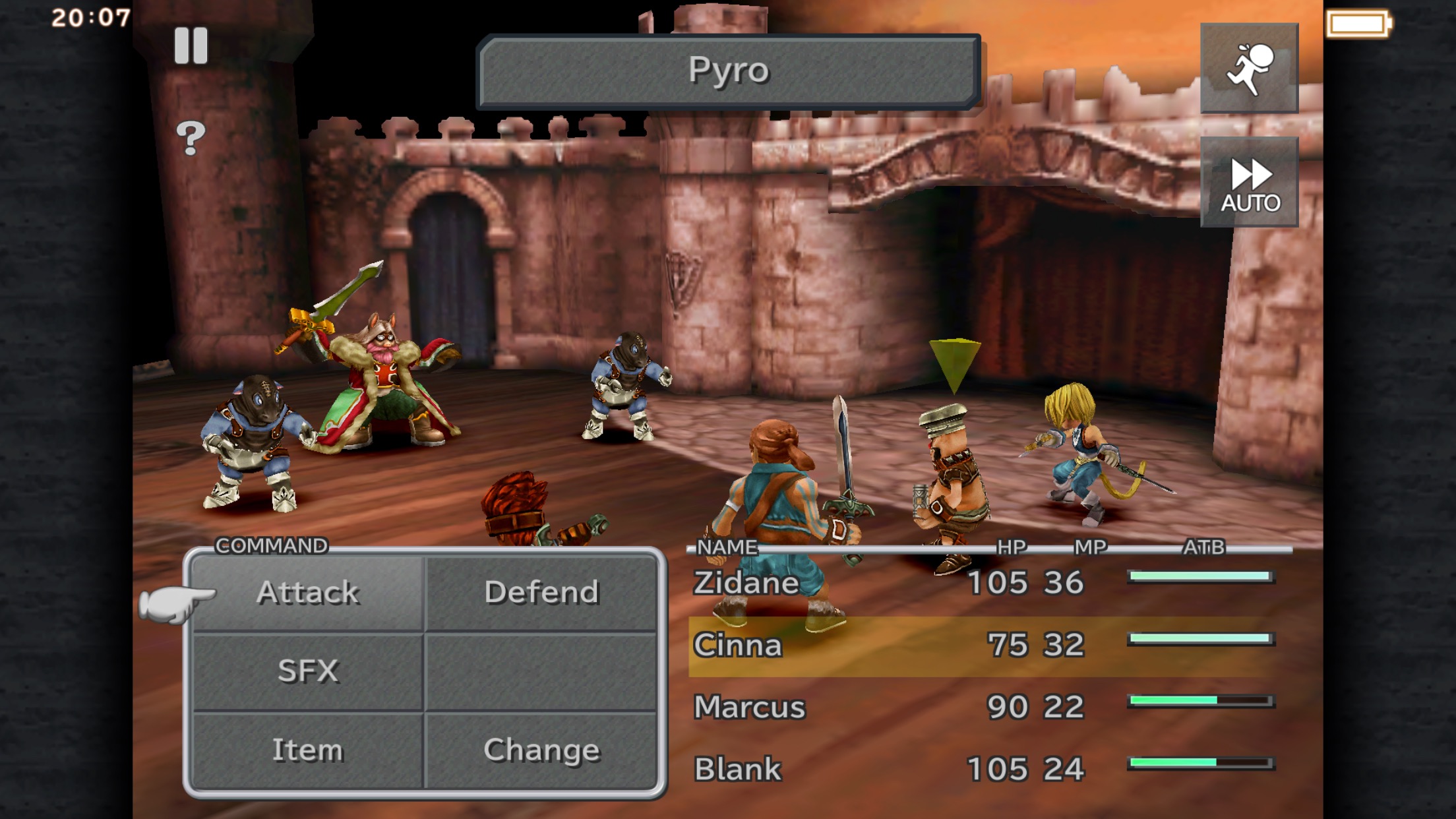 iTunes Description
Selling over 5.5million copies since its release in 2000, FINAL FANTASY IX proudly returns on iOS! Now you can relive the adventures of Zidane and his crew in the palm of your hands! Enjoy this classic FINAL FANTASY experience with no additional fees or purchases.

Zidane and the Tantalus Theater Troupe have kidnapped Princess Garnet, the heir of Alexandria. To their surprise, however, the princess herself yearned to escape the castle. Through a series of unusual circumstances, she and her personal guard, Steiner, fall in with Zidane and set out on an incredible journey. Meeting unforgettable characters like Vivi and Quina along the way, they learn about themselves, the secrets of the Crystal, and a malevolent force that threatens to destroy their world.
Forum Thread: FINAL FANTASY Ⅸ (by SQUARE ENIX INC)
---
Fractal Space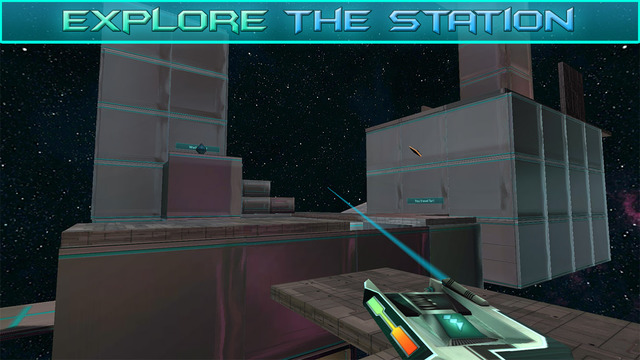 iTunes Description
Live the memorable experience of Fractal Space, a unique first person adventure & puzzle game by Haze Games! Will you solve the mysteries of this station and get out alive? This, my friend, is up to you…

Jump over lasers, avoid terrible moving saws, dodge giant crushers and use your jetpack and taser gun to think your way through the puzzles of this mysterious space station.
Forum Thread: Fractal Space (By Haze Games)
---
Froggy Log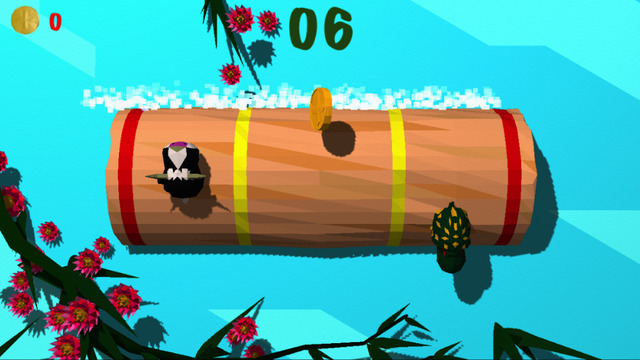 iTunes Description
Looking for a fun casual game with a unique gameplay? Download Froggy Log now! There's nothing else like it on the App Store. How long can you stay on the log and remain dry?

Simple swipe controls and addictive gameplay. You'll want to challenge your friends on GameCenter for top spot on the Best Time leaderboard.

TONS of great characters to unlock and more to come.
Forum Thread: Froggy Log – Just Released (by Steve Snyder)
---
Hexadash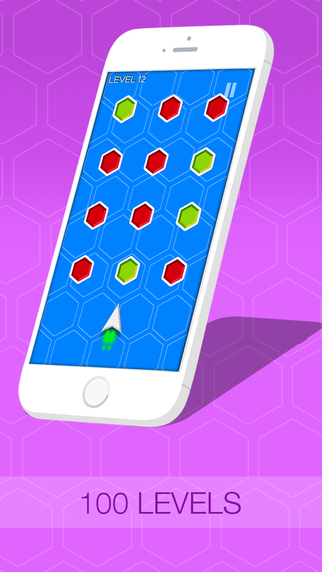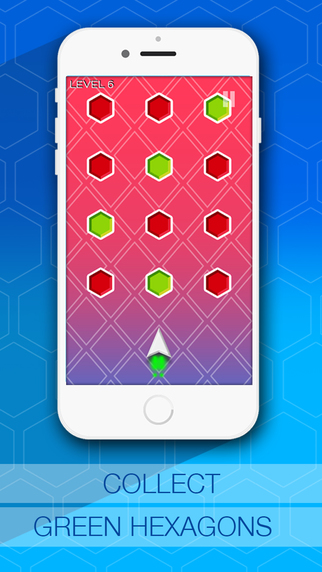 iTunes Description
Hexadash is a minimal arcade racer with a soothing art style and soundtrack.

The gameplay is simple, dash and Collect the Green Hexagons. Avoid the Red Hexagons.

Steer the arrow to Victory through 100 levels that get progressively challenging.
Forum Thread: Hexadash (by Aditya Natarajan)
---
Insane Eagles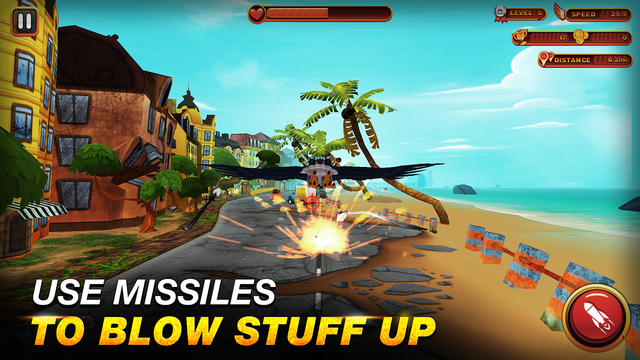 iTunes Description
Become king of the skies and conquer all of the animals in the abandoned city! Upgrade your eagles and watch them grow as you fly through a variety of environments and catch those pesky critters for more energy. Equip your eagle with awesome upgrades such as jetpacks, missiles, and armor to fly faster and farther.
Forum Thread: Insane Eagles (by Insane Concepts Limited)
---
Instincts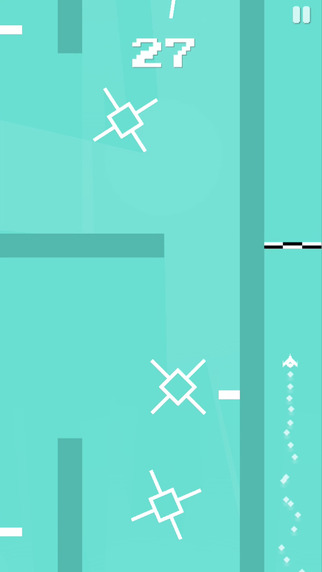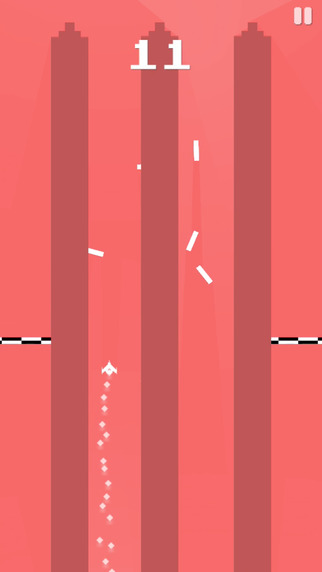 iTunes Description
Guide your ship through a vibrant and minimal world filled with tricky obstacles and difficult decisions! Chase your high-score and unlock new characters.

Which way will you go?
Forum Thread: Instincts (by Appsolute Games LLC)
---
Jewel Mania: Valentine's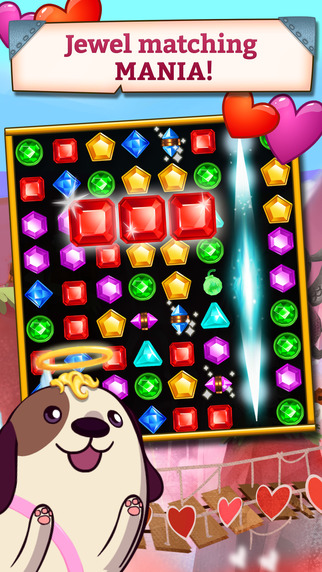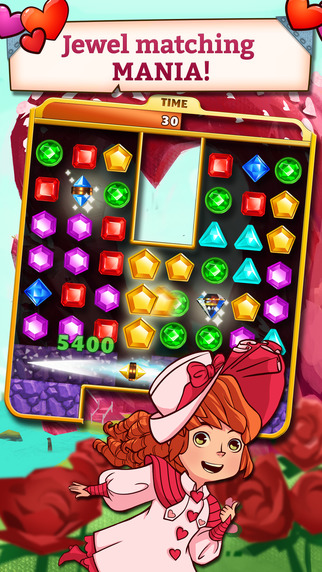 iTunes Description
Swap glittering jewels to match 3 or more! Set the mood for a romantic atmosphere and watch the amorous animations in the all-new Jewel Mania Valentine's Day!

– Travel to a romantic getaway on a NEW ISLAND of passionate puzzles!
– GEM REWARDS for completing VALENTINE CHALLENGES!
– VALENTINE ART sets a joyful, matching mood!
Forum Thread: Jewel Mania: Valentine's (by Storm8)
---
Legend Borne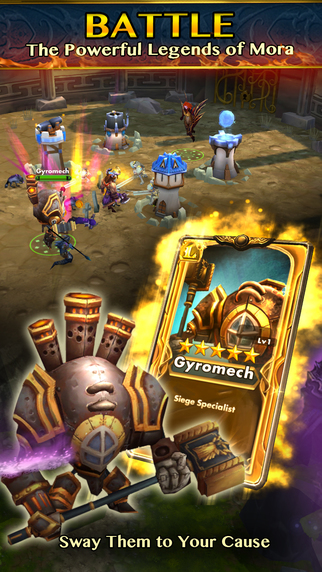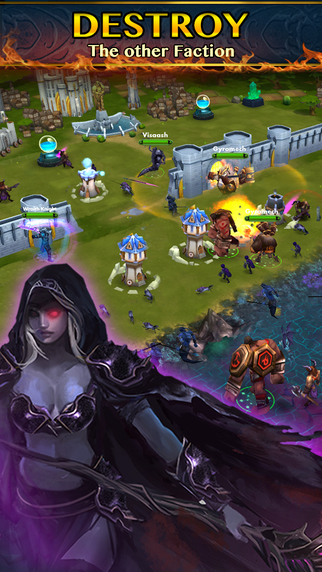 iTunes Description
"Legend Borne is ready to take the world by storm."

In a world torn with strife, the noble Kingdom of Light battles the sinister Realm of Darkness for dominion over the world of Mora. However, true power is borne with the LEGENDS – ancient beings whose godly powers will shape the fate of Mora.

Choose wisely, General. Will you be honor-bound by Light, or be consumed by Darkness?
Forum Thread: Legend Borne (by DeNA Co., Ltd.)
---
Map Mania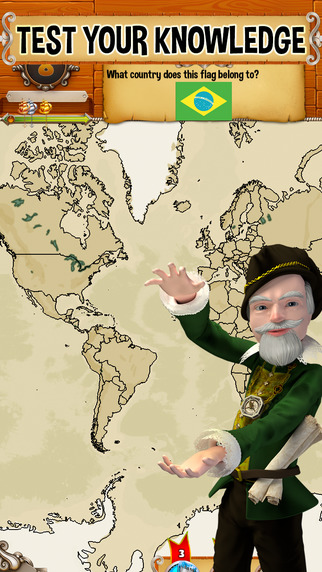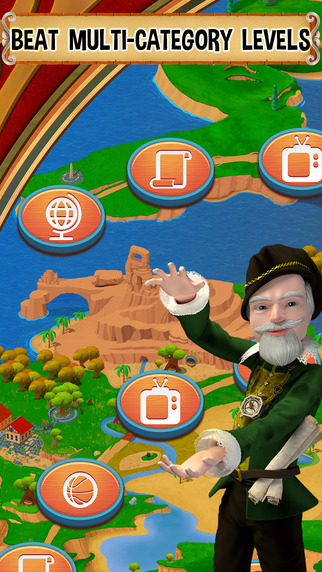 iTunes Description
Test your World knowledge with a beautiful interactive scrollable and zoomable map. Swipe from the Carpathian Mountains to Lake Titicaca in your cartographic quest, while faced with Geography, History, Entertainment, Sports, Current Events and Culture inquiries. No stone will be left unturned!
Forum Thread: Map Mania (by Endeavor Internet Development Comercio e Servicos de Comunicacao Ltda)
---
Monster Beach Mobile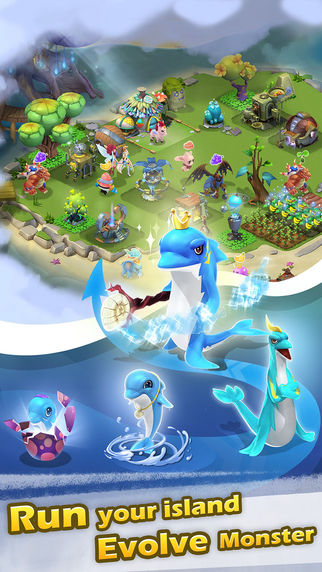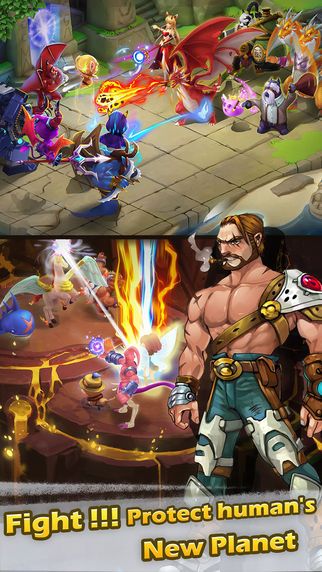 iTunes Description
"Monster Beach" tells the story of the Earth's scarce resources in the future, you as human beings first 1000 lucky emigrate to a magical and magical elves planet. In order to maintain the new home of mankind, you need to build your own beach, tame variety pocket elf. And carry them together embarked on a journey full of the unknown …
Forum Thread: Monster Beach Mobile – Dragon legends (by Ying Li)
---
Ollie & Flip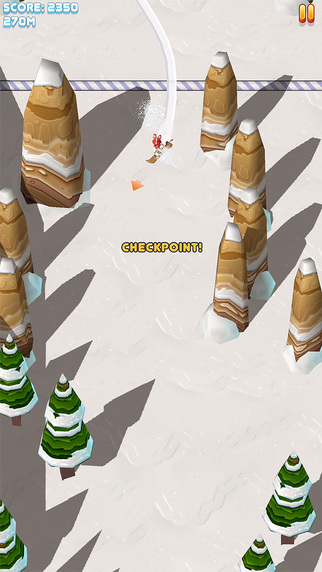 iTunes Description
Ollie & Flip is a fast-paced snowboarding arcade game that features Ollie the Bunny and Flip the Fox!

Race down winter courses, avoiding obstacles, and launching into the air via snow ramps. The game includes 12 challenge levels to complete.

The game uses simple yet challenging touch controls: drag to steer, tap to jump, and swipe to perform tricks while in the air.
Forum Thread: Ollie and Flip (by Prisma Wave, LLC)
---
_Prism
iTunes Description
_PRISM is a visually stunning journey through a microcosmic galaxy. Touch shapes and patterns to unfold sacred geometry and reach the ethereal soul. Each level is a push and pull of cinematic design, mythology, and intuitive touch exploration.

Perfect for anyone looking for a beautiful, meditative experience mixed with puzzle solving. You can relax, take your time to look around and explore at your own pace.
Forum Thread: _PRISM (by Clint Siu) [First game to come out of Stugan]
---
Scara Scrolls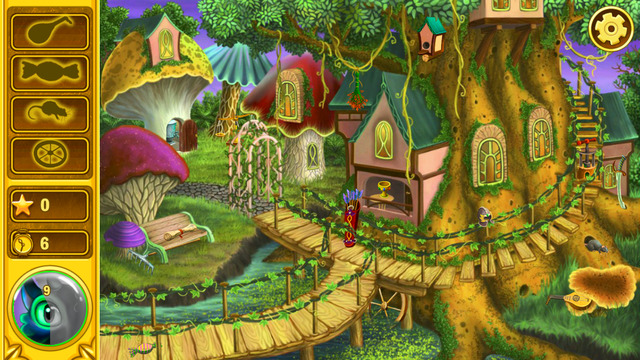 iTunes Description
Enter the magical fantasy world of Scara Scrolls and explore numerous enchanting locations of the magical kingdom! Complete the quests of the ancient dragons and uncover the secret of the Scara Scrolls world in this classic adventure game. Visit all 72 magical locations of the kingdom including Elven Enchanted Forest, Lonely Hills, The Capital of Scara and many more.
Forum Thread: Scara Scrolls (by Briogames)
---
Shadow Blade: Reload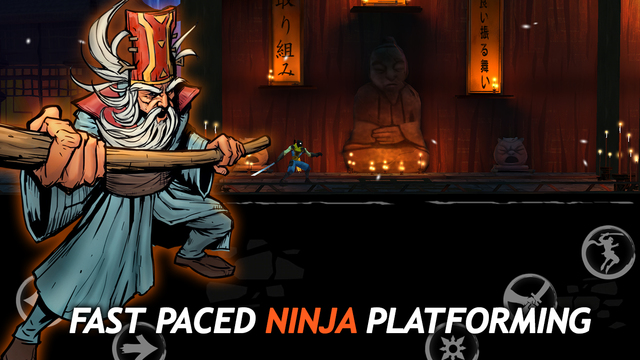 iTunes Description
Shadow Blade is an action-platformer set in a visually striking world where the ancient teachings of ninjas and samurai clash upon a modern landscape. Sprint through stages littered with traps, slaying enemies along your path without hesitation as Kuro, the blade of shadow!
Forum Thread: Shadow Blade: Reload (Dead Mage and Crescent Moon)
---
Sinless: Remastered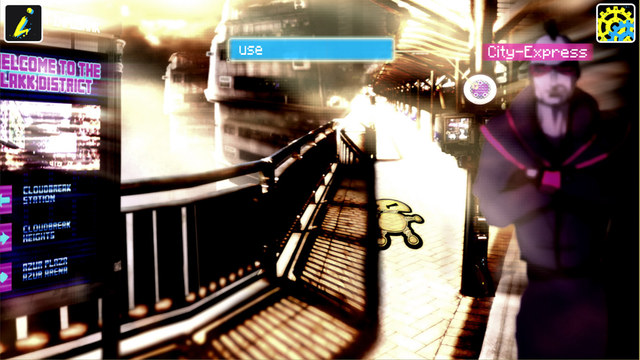 iTunes Description
Sinless is a unique combination of a classic point n' click and visual novel with many references and inspirations from classics of the genre, such as Snatcher, or Rise of the Dragon. Add to that custom, inhouse designed lightning and parallax effects, along with a dedicated awesome Soundtrack and original storyline, we hope you will enjoy your stay!

Planned out as a trilogy, experience the first episode also known as the Reveal, which will be followed by Revolution and Revelations accordingly.
Forum Thread: Sinless: Remastered (by Forever Entertainment S.A.)
---
Smooth Operator!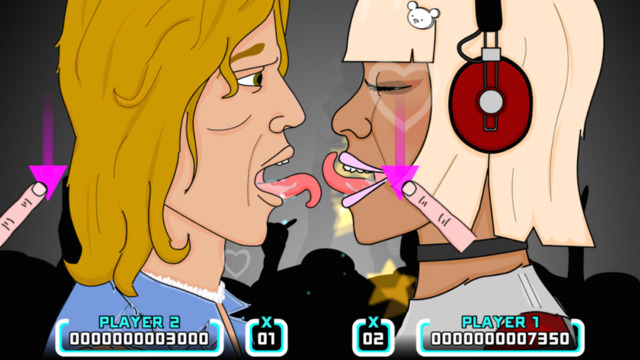 iTunes Description
Smooth Operator is a weird, weird two-player kissing game. Squeeze in for 2 player fun on a single iPad, creating awkward faux-intimacy. Get really, really close to play on an iPhone!

Swipe to follow patterns in the main game for an individual score and compatibility rating. Play the main game well enough and you will go into co-op mode to trigger a SUPER MOVE! The game includes 11 super moves, one for each stage. These include favorites like the wave, the twist, the bro-shake, air guitar, death breath, pizza tongues, and kitten tongues. You can choose from 22 selectable characters, with no limitations on the match ups!
Forum Thread: Smooth Operator! (by Beardo Games LLC)
---
Star Sky 2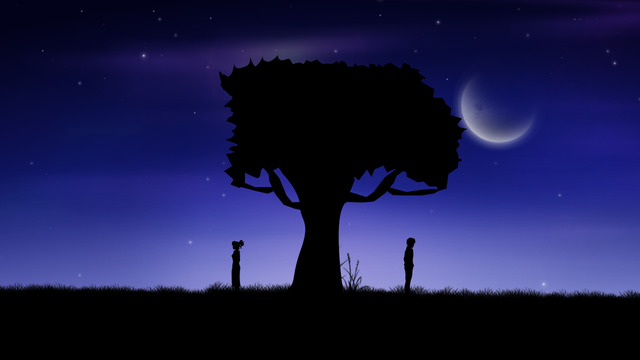 iTunes Description
Star Sky 2 is a sequel to the atmospheric, meditative, and popular experience of Star Sky. Walk through the landscapes, interact with the environment and learn the ways of this mystical and magical world. Depending on the choices you make, the result of your journey changes. Explore the different roads presented and enjoy the sound and sights of nature.
Forum Thread: Star Sky 2 (by Marten Jonsson)
---
Target Acquired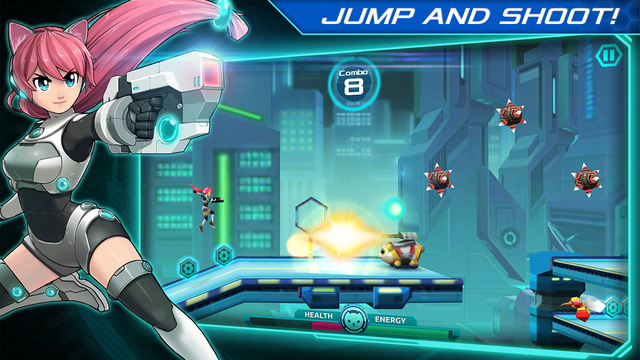 iTunes Description
TARGET ACQUIRED Futuristic Cat Girl Endless Platform Runner Shooting Game

Bored of Match 3 Puzzle or slow paced Strategy Game? Get more action with the FUN NEW FREE ENDLESS 3D PLATFORM RUNNER SHOOTING GAME! The Infamous Genius Super Villain Cammy Iyuka has struck again! And she's bringing her Army of Robots to invade the City of Nekomipolis!

Help Yura Anders of the Nekomipolis Police Department in her quest to stop Cammy and her Robot Army!
Forum Thread: Target Acquired (by Touchten Pte. Ltd.)
---
Tennis Club Story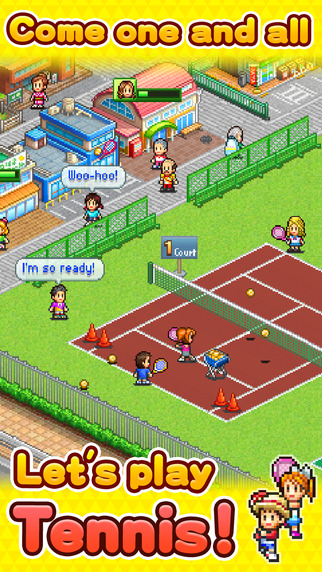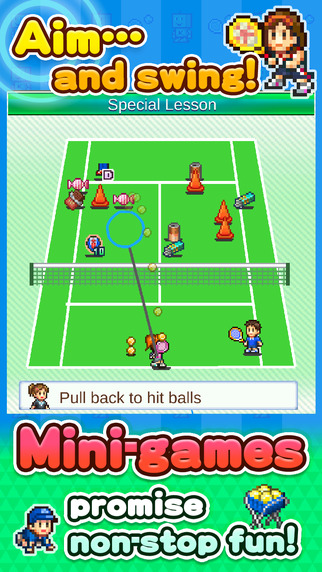 iTunes Description
Aim for the ace position of tennis club prestige in this simulation! Your leadership decides if players make it to the big time or bust! Customize your training menu to focus on power or technique, molding players as you please for competitions, fame, and snazzy sponsors!

Sponsors will fund hard-working athletes with big bucks, in addition to providing top-notch gear, items, and more. Some corporations might even build you a hot springs spa or restaurant! Sign with a variety of sponsors and live the good life!
Forum Thread: Tennis Club Story (By Kairosoft Co.,Ltd)
---
Tomb of the Mask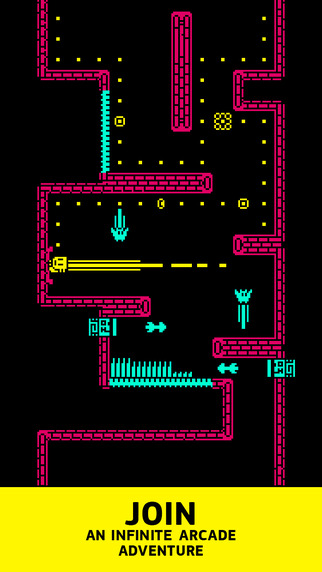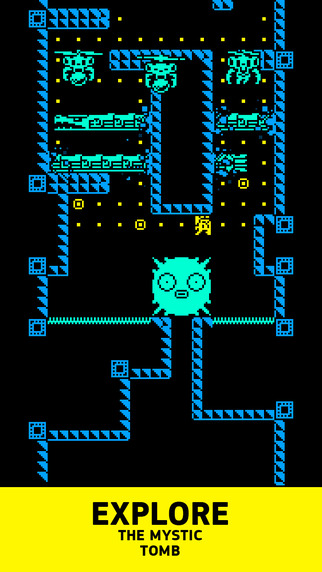 iTunes Description
Tomb of the Mask is an arcade game, which takes place in an infinite procedurally generated vertical labyrinth. Seeking for adventure you get into a tomb, where you find a strange mask. You wear it and suddenly realize that you can now climb walls – easily and promptly. And that's when all the fun begins.

You'll face a variety of traps, enemies, game mechanics and powerups. And as far as time doesn't wait, get a grip and up you go!
Forum Thread: Tomb of the Mask – endless arcade (by Happymagenta)
---
Trixio King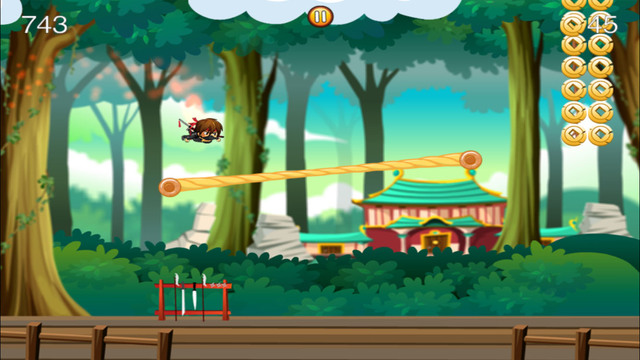 iTunes Description
Trixio King!

Help Trixio while competing with your friends for the top leader board position.

Collect coins and build your stash of wealth.
Forum Thread: Trixio King (By T R I X I A L)
---
Tub Defenders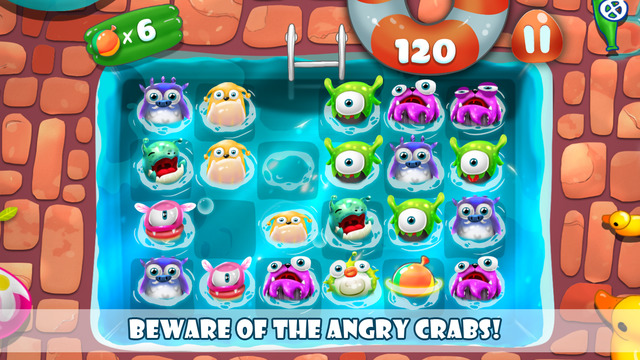 iTunes Description
A gang of mutant monsters fled the lab of "mutant aquatic animals"
After swimming through the drain pipes they found them selves in the kid's swimming pool and it felt kinda nice.
So they decided to stay and scared all the kids away.
Tap on the monsters to scare them away. But be real careful with the black crab monster it will get really angry.
Forum Thread: Tub Defenders (by EyeClick)
---
Uncarta – Uncover Hidden Words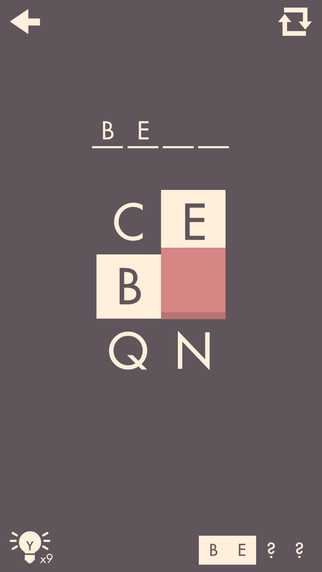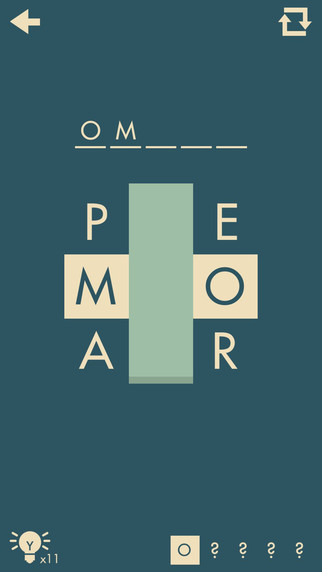 iTunes Description
A unique blend of a Word game and a Sliding Block puzzle. Test your skill on revealing the secret words by guessing the correct alphabets and moving the blocks in the right place.

– A new and unique way of the classic word game.
– 125 challenging handcrafted puzzles.
– Beautiful and fluid game interface.
– GameCenter support.
Forum Thread: Uncarta – Uncover Hidden Words (by ZealTopia Interactive)
---
Vector Fury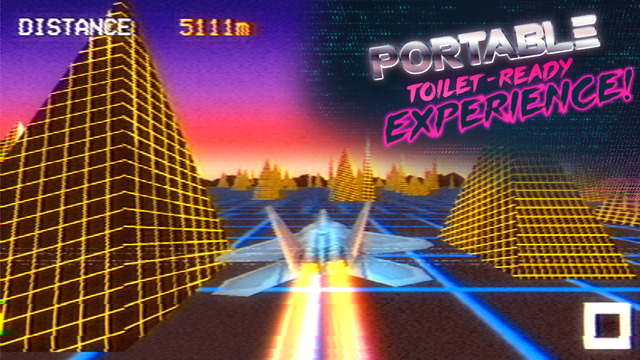 iTunes Description
Ride through the cyberverse of the interweb in a totally rad jet. It's the 80s, baby!

That's right, Fonzie, it's the 80s. Get out your cathode TV and plug this baby in!

How far can you go?
Forum Thread: Vector Fury (By Alex GOrcea)
---
War of Heroes: Origin of Chaos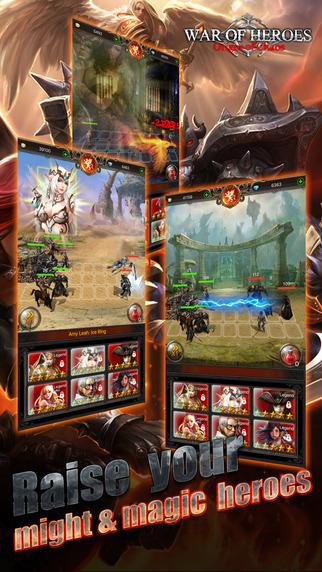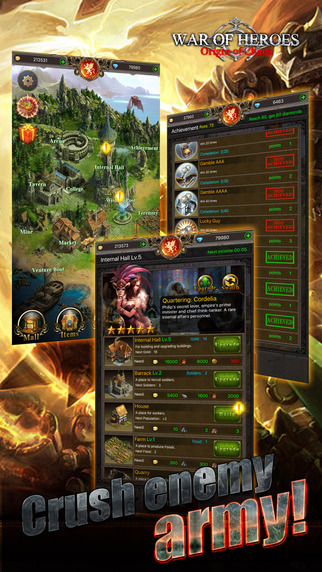 iTunes Description
Welcome to War of Heroes: the most addicting, interactive SLG GAME!
Join the REVENGE battle of Griffin Lord against King of Lion-Heart Empire. Begin as a LOSER and end as a KING!
Forum Thread: War of Heroes: Origin of Chaos (by Eva Han)
---
Weapons of Ra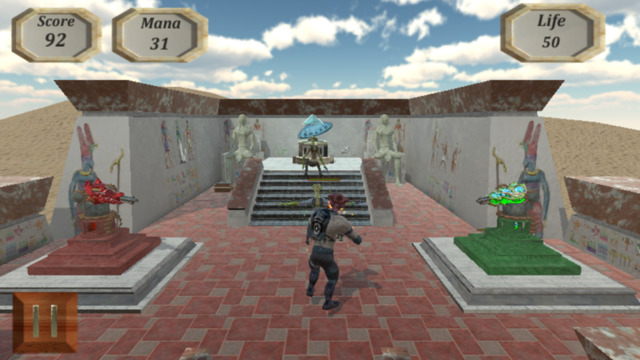 iTunes Description
Experience the next generation of iPhone gaming. The game combines tower defense type gaming with an FPS. The game features beautiful 3d graphics and unique play style. Can you master the Weapons of Ra.

Warning: Due to the high end nature of the graphic fidelity the game will only preform properly on the iPhone 5c and up.
Forum Thread: Weapons of Ra (by Marcellus Wilson)
---
You Are A Knight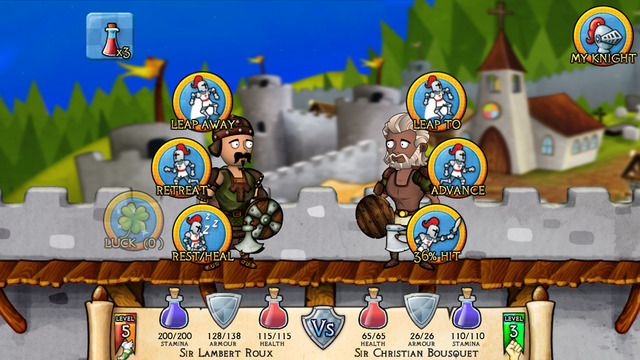 iTunes Description
Have you ever dreamed of being a knight? Now you can live the medieval life in this exciting RPG game starring *YOU*!

Start as a peasant and turn him into one of the greatest knights in the realm! You will fight other knights, joust, go on quests and get up to all sorts of chivalrous mischief in this light-hearted adventure from the creator of Swords and Sandals, Oliver Joyce.
Forum Thread: You Are A Knight (by eGames.com LLC)
---
Ys Chronicles 2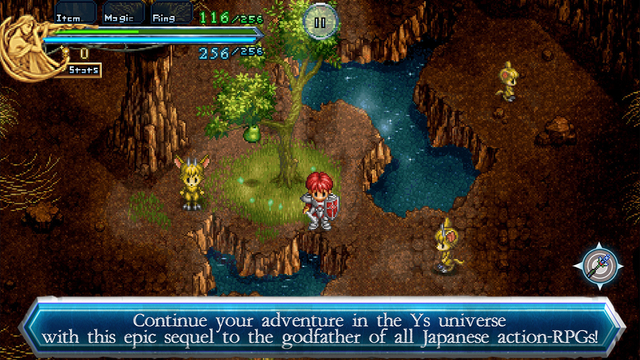 iTunes Description
After a hard fight to recover the six sacred books in Ys Chronicles I, Adol is back for a sequel! Ys II — also known as Ys II: Ancient Ys Vanished – The Final Chapter — is an action-packed, heroic fantasy JRPG game that immerses you in a beautiful Japanese artistic universe. After defeating Dark Fakt, you (as Adol) must continue your quest to unravel the island's secrets. Use your sword skills, wield new weapons, and for the first time discover magic to free the legendary city of Ys from evil. With your unfailing determination, you must restore hope to a land besieged by demons and weakened by despair!

Featuring an epic, enchanting soundtrack, a rich, poetic atmosphere with beautiful artistic direction, and a deep story, Ys II uses the same "BUMP" system as its predecessor, requiring you to attack enemies by pouncing on them. This fighting style equates to more intuitive, more dynamic touch gameplay!
Forum Thread: Ys Chronicles II (by DotEmu)
---
1000m Zombie Escape!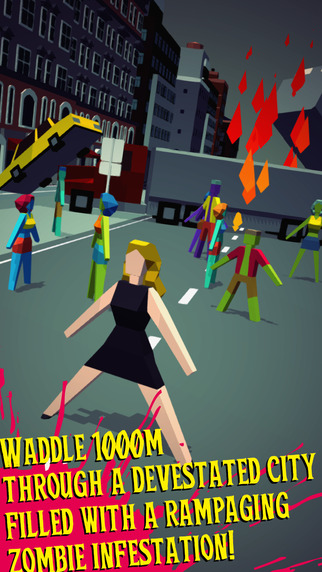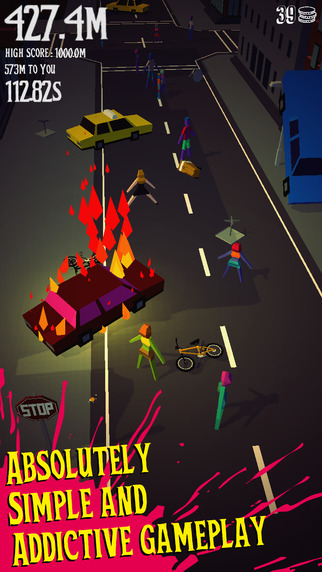 iTunes Description
Waddle 1000m through a devestated city filled with a rampaging zombie infestation for a slim chance of salvation—easy peasy!

Twiddle those thumbs with timely taps to gracefully glide forward, slipping through sliver-like openings between the oncoming zombie horde like a polygonal Houdini.
Forum Thread: 1000m Zombie Escape! (by Oink Games Inc.)
---