Friends, when it RPG rains, it RPG pours, and we're all soaking wet after the last few weeks. With the release of Adventures Of Mana ($13.99) last week and Ys Chronicles 2 ($4.99) this week, you'd think we might be able to catch a breather somewhere in between, but no, Square Enix went and dropped an 800-lb gorilla, on a Tuesday of all days, right in the middle of things. While we knew Final Fantasy 9 ($20.99) was close to release, I'm not sure anyone expected it so soon after a major release like Adventures Of Mana, but there you have it. Now, since this was as much a surprise for us here at TouchArcade as it was for all of you, it's going to take a few days to put a proper review together, so we've got some early impressions to tide you over until then.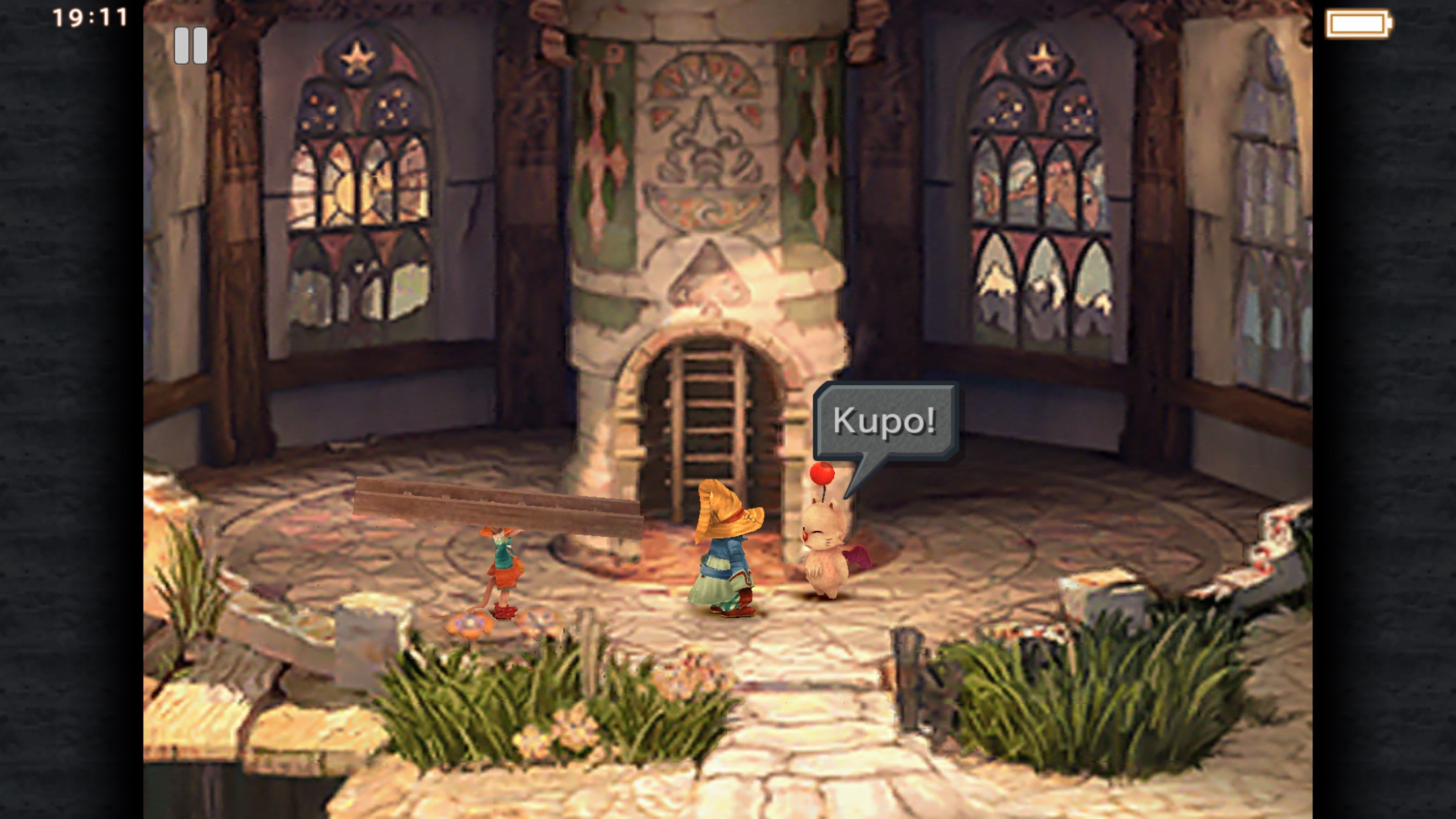 I'm not sure whether this is a bold thing to say or faint praise, but Final Fantasy 9 is by far the best Final Fantasy mobile port yet. Like, comparing it to the port of Final Fantasy 7 ($15.99) we got several months ago is almost embarrassing. Where that game felt like a PlayStation game stuffed into an iOS wrapper, the mobile version of Final Fantasy 9 feels like it was built specifically for the platform. The UI has been recreated from scratch to take advantage of the improved resolution and touch capabilities, the game auto-saves on virtually every screen, and both the polygonal graphics and the FMVs look the best they ever have. Even the pre-rendered backgrounds, long a thorn in the side of any attempts to remake the PlayStation Final Fantasy games, have clearly had some work done to clean them up as best as possible. What developer Silicon Studio Thailand has accomplished with the assets it likely had to work with here is nothing short of incredible.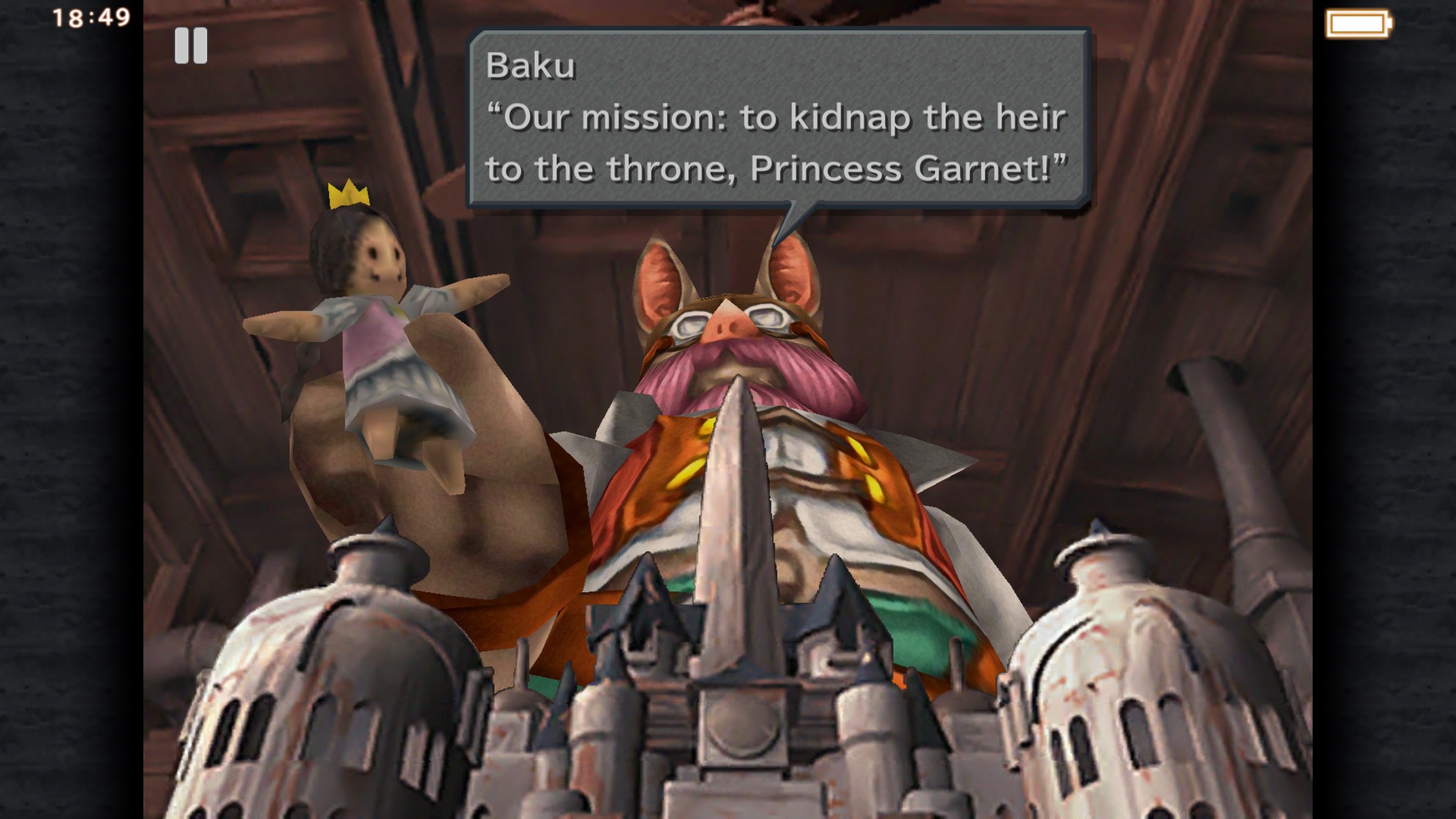 As promised, the slow battles of the original Final Fantasy 9 have been noticeably sped up in this version. Loading times have been greatly reduced thanks to the ability to cut the pre-battle camera panning, and the framerate seems to be considerably better, too. I haven't gotten far enough to put that point to the real test, but at least where I'm at right now, I'm very impressed. This is without question the definitive version of the game, and it's so far beyond the PlayStation original that I'm not sure I'll ever bother with that version again. That's the first time I can say that without reservations about any Final Fantasy mobile port. I'm not sure why Square Enix finally pulled out all of the stops, for Final Fantasy 9 of all games, but you know what? I'm not going to question it.
The only issues I've run into so far pertain to the controls. The game has MFi controller support, but it's not working properly at the moment. Things are mapped strangely, and the game is unplayable with at least some controllers as a result. The virtual stick used for moving around is also a little quirky at the moment. Sometimes it takes a few taps for me to get it to appear, which could pose a problem in some mini-games later on. I doubt either of these things are intentional, so they'll probably be fixed in an update.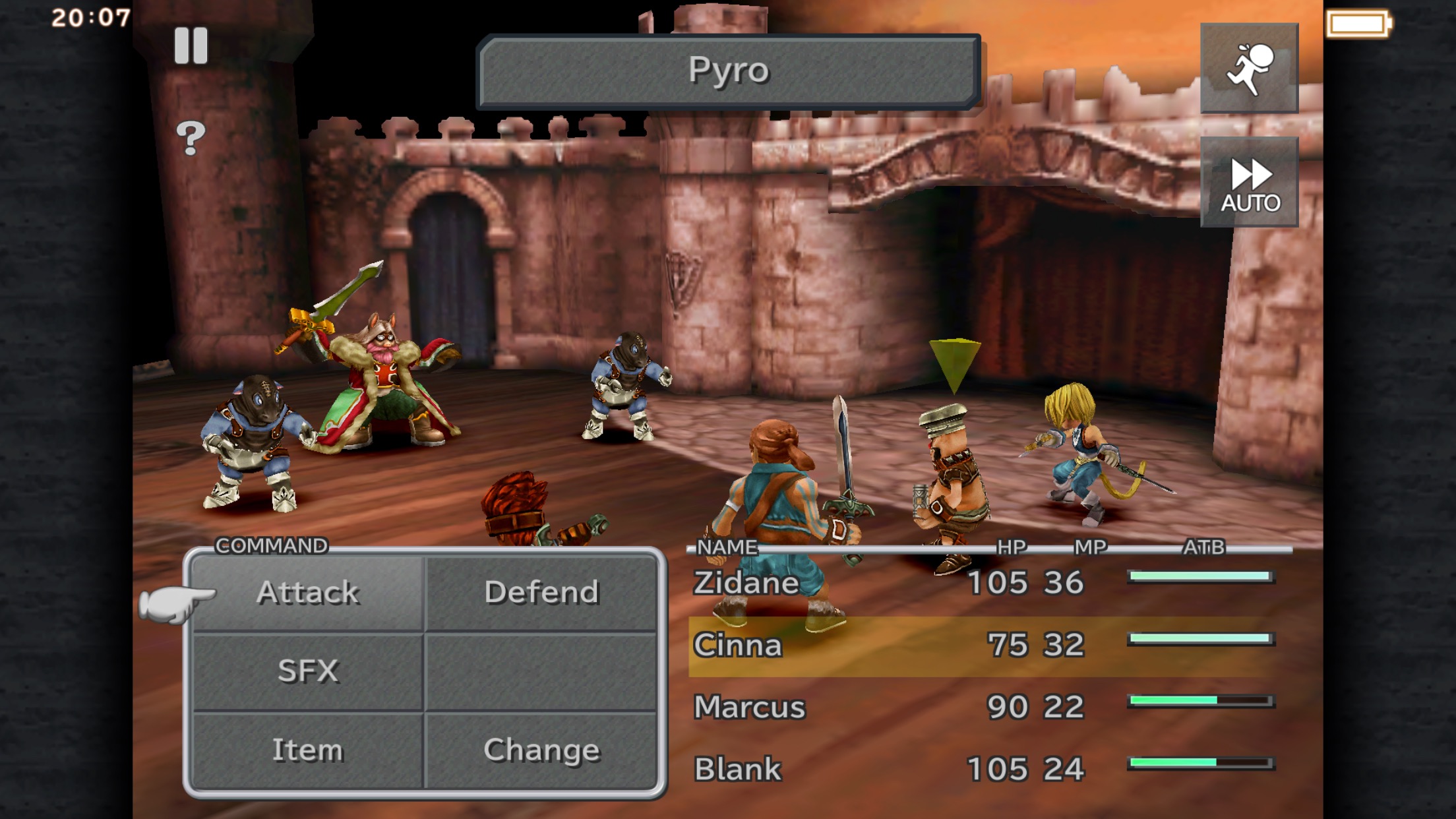 As for the game itself? Well, I've always had a soft spot for Final Fantasy 9. In a lot of ways, it was the end of an era for the series, and while it's occasionally a little too self-referential for its own good, it still manages to feel quite sincere on the whole. I'm looking forward to taking the adventure once again with Zidane, Vivi, Steiner, and the greatest Final Fantasy character ever created, Quina Quen. With any luck, I'll be back in a few days to give you all a full report of the results in a review, but for now, I'd say that Final Fantasy 9 is a big win for mobile RPG fans and those who wanted an improved version of the original game alike.