Hello everyone, and welcome to the week! It's time once again for our look back at the noteworthy updates of the last seven days. Plenty of great games got updates this week, and not little updates, either. Add in the usual suspects, and we've got a healthy plate of goodies for you to savor this week. Of course, you can keep an eye out for updates yourself using AppShopper Social (Free), the watchlist in the TouchArcade App (Free), or by participating in the TouchArcade forums, but this weekly summary is here to fill in the things you might have missed. Let's dig in!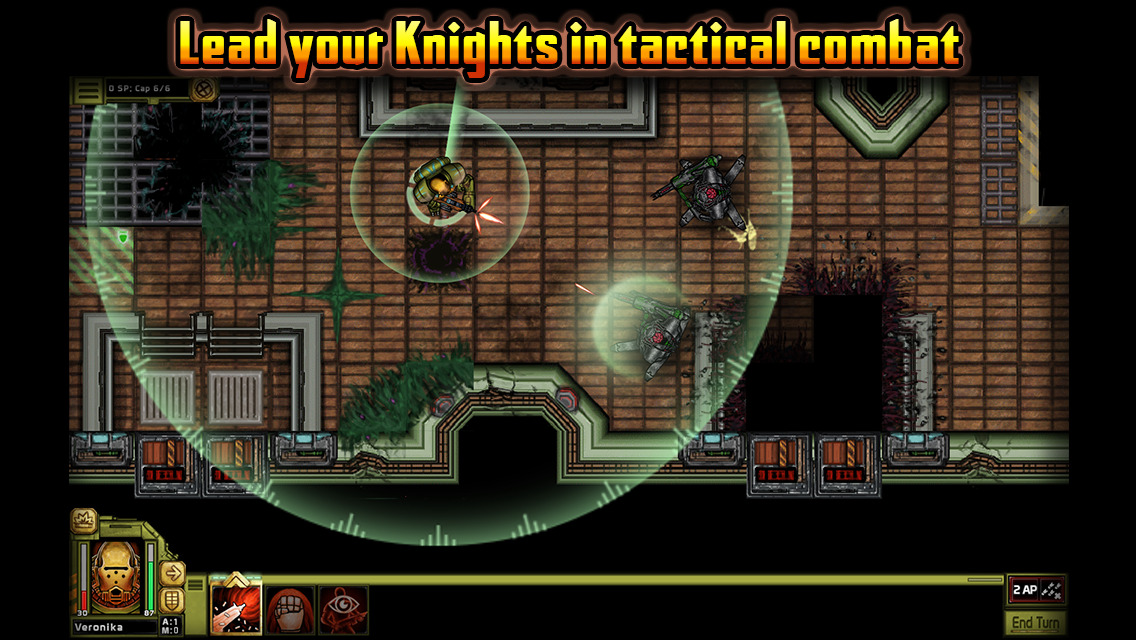 Templar Battleforce Elite, $9.99 Let's kick off this huge Update Mondays with the comfort food that is a Trese Brothers update. The latest version of their incredible strategy RPG, Templar Battleforce, has a big list of additions and tweaks. There are new customization options for your team, the story and dialogue has received professional editing, there are two new Berserk Axes, tons of balance adjustments, and several UI improvements, among other things. Give it an update and check it out!
FINAL FANTASY VII, $15.99 At long last, the most requested feature has been added to Final Fantasy 7 iOS: you can now rotate the screen. Er, but don't rotate it too many times in a row, or it will crash. More importantly, Square Enix has changed the buttons for certain minigames to make them easier to play, and added a name change function in case you regret calling Cloud 'EmoButt' at the start of the game. Not that you should regret that.
METAL SLUG DEFENSE, Free With the follow-up announced, you might expect Metal Slug Defense to be slowing down. Yes, you'd expect that, but here it is with a whole new mode of play that allows you to team up with a buddy to take on tough stages. As you win battles, your class will go up, and when it reaches certain levels, you'll receive new units. Like always, this update includes new special missions and units, too.
Pinball Arcade Plus, $0.99 The latest update to Pinball Arcade adds a pack you can purchase with two new tables in it. Wait, two? What's the catch? Well, they're both older tables from the 1970s and neither one is famous enough to command a full price on its own, I suspect. Gottleib's El Dorado and Bally's Fireball are the tables in question, and though they're not the most celebrated of tables, I think they both have their charms. What's not charming is that some users are reporting that they can't actually buy this new pack, so we might have to wait for another update.
Bad Piggies, Free The El Porkado episode comes to an end with this update, which adds 15 new stages to the game, along with a new sandbox level. This update also adds Snout Coins, which seem to be a premium currency that can be traded for power-ups.
Neko Atsume: Kitty Collector, Free Have you collected all the kitties, received all the gifts, bought all the goodies? Well, this update will help you on one of those fronts, as it adds several new goodies to the game. Blankets! Beds! Sunken fireplaces! Yes, everything you need for maximum kitty comfort in these cold winter months.
The East New World, Free I'm putting the finishing touches on my review of this game, but suffice it to say, if you liked Goblin Sword or Sword Of Xolan, you'll probably dig on this one. This update improves stability on older devices, adds a new survival mode with a Game Center leaderboard, and lets you reset your weapon enhancements with the new lethe stone item.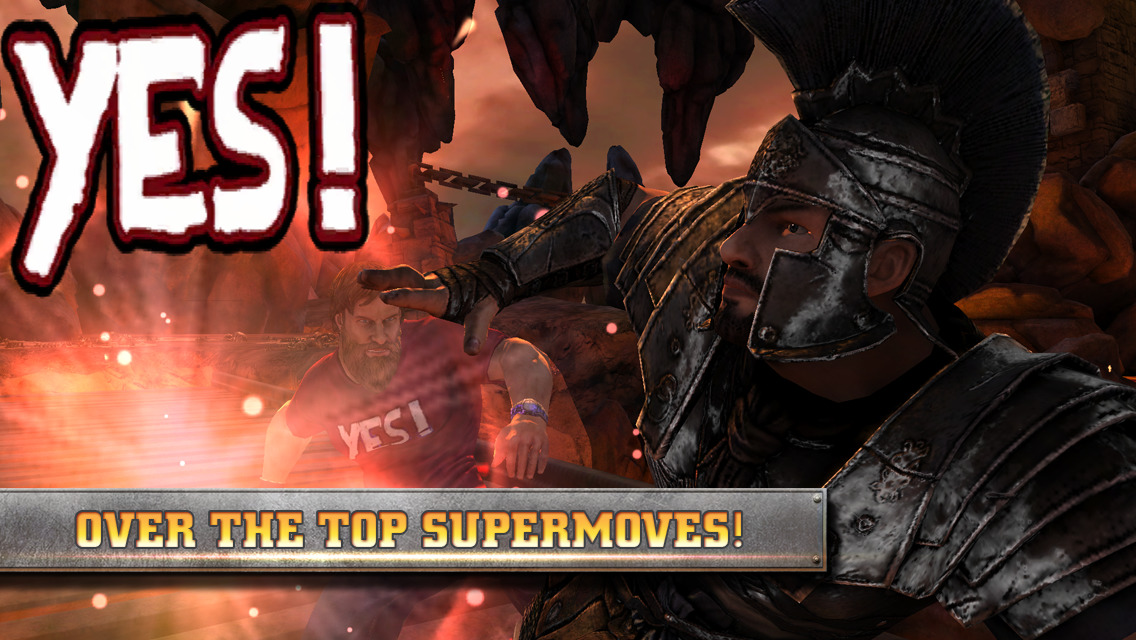 WWE Immortals, Free The roster keeps on building in WWE Immortals. The newest version includes Bret Hart, as well as new versions of Roman Reigns and Sheamus. As ever, you can wait to earn these guys in Challenges and Multiplayer Tournaments, or if you want to know what a Montreal Screwjob feels like yourself, you can pay a relatively big sum of real money to get early access. Well, Hit Man doesn't come cheap, right?
Angry Birds POP!, Free Lots of Carnival updates recently, and Angry Birds POP! isn't the type to shy away from any theme it can latch onto for inspiration. The new Carnival-themed episode adds 20 levels to the game, along with special pearls you can collect for special rewards. Plus, a jaunty new icon, which I think makes the 20th different icon this game has had.
Sketch Breaker, Free The latest additions to Sketch Breaker include a new level pack with 27 levels based around the four seasons, a new goblin named Twister, iCloud support, and optimizations for the iPhone 6S family. Also, something about widgets. I don't know. I don't understand widgets at all, friends. But this game now has one!
Spider 2 - GameClub, Free If you loved Spider: Rite Of The Shrouded Moon but couldn't find all of the secrets due to the whole weather and time thing, you'll enjoy this update. The Time Machine and Weather Device now last for a full hour each moon phase, which should give you more than enough time to do whatever you need to do. There have also been some bug fixes and playability improvements, because what's breakfast without a glass of orange juice?
Alpha Omega, Free Alpha Omega's got a new level pack you can buy based around homonyms. It includes 96 levels, so you'll definitely get your money's worth there. For those not interested in that pack, this update also adds iCloud support and a night theme. Plus, all of the other themes have been unlocked and are now open to everyone at any time. Finally, bug fixes, minor improvements, and performance enhancements! And that's a Bingo for me, my friends.
NBA 2K16, $7.99 Well hey, this is neat. Memory size is a big issue for mobile games thanks to Apple's, ahem, conservative approach. So for sports games, one of the big cuts is to the commentary, which makes sense as so many people play with the sound off anyway. But if you've got the room to spare, and you like keeping that volume on, 2K has added a free download that considerably improves the commentary in the game. They've also added some boosts and legendary players to the 2K Store, so you might want to check those out, too.
Mr Jump, Free Mr Jump is back and looking to pick up his whirlwind romance with masochistic players everywhere. There are 12 new levels in the game, and you'll have to show off some impressive skills if you want to clear them. Might as well Jump.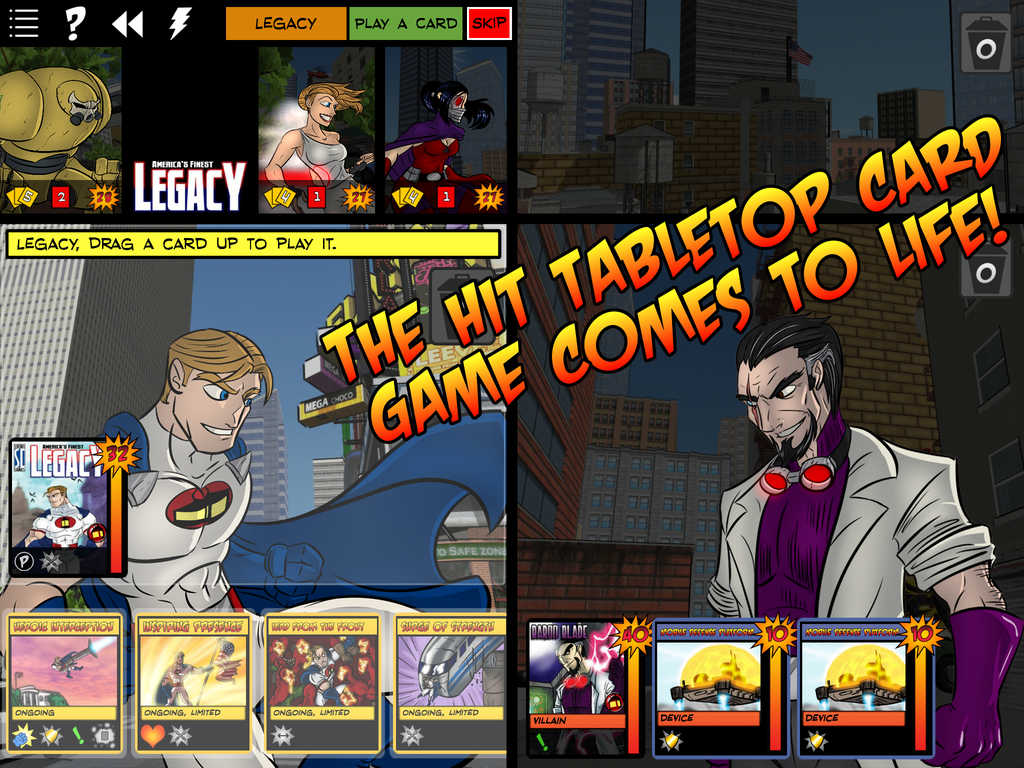 Sentinels of the Multiverse, $6.99 Mmm, sweet, succulent content. If you've got $5 and a hankering for more Sentinels Of The Multiverse, head on over and pick up the Shattered Timelines expansion. It adds a bunch of new cards to the game, and if you have a Season 1 pass, then you already own it. How nice! This update also fixes a few outstanding issues and adds some unlockable variant cards.
Cat Physics, $1.99 Oh what the, Cat Physics update right out of nowhere! There are 40 new levels in the game, bringing the total up to 200 levels of ball-batting joy. Friends, I would never have expected such a big update to a game this long in the tooth. Way to go, Donut Games!
Minion Rush: Running game, Free Minion Rush can't decide whether it wants to celebrate Carnival or Valentine's Day, so you know what? It's going to do both. There's a special mission where you can win a Cupid Minion costume, some Minion-enhancing Carnival hats, and connected to nothing whatsoever, a new Skater Minion costume. There are also some Carnival-themed Minion Races where you can win some rewards if you're good enough.
Crossy Road, Free It's a special Brazil update for Crossy Road, and everyone can enjoy the bounty. You can get a free Brazil Chicken for a limited time, and there are 12 other Brazil-themed character unlocks that work in the usual fashion. Of course, using the Brazil Chicken will make some interesting changes to the playfield, too. Carnival, everyone!
Blossom Blast Saga, Free Continue blasting blossoms with the latest episode of one of King's less famous titles. The name of the episode is Hemlock Hamlet, and it includes 20 more levels to play. Unfortunately, the game still appears to be quite buggy. Hopefully that gets addressed soon, as it's probably more important to players than having more levels at the moment.
Chainsaw Warrior: Lords of the Night, $5.99 The follow-up to Chainsaw Warrior has a new update, with features designed by the Chainsaw Warrior community themselves. First, a new weapon, the katana, which I suppose is almost as cool as a chainsaw and probably a bit more effective in a general combat situation. Next, there's a Flood trap card, and just to really hammer that trap home, a Piranha. Because drowning isn't trap enough, you have to get eaten along the way. Friends, despite what you might guess from its jovial name, Chainsaw Warrior does not fool around.
SimCity BuildIt, Free I wonder if this has made more money for EA than any other SimCity yet? We're probably getting close at this point. Okay, let's set that depressing thought aside and get to this update, which naturally is holiday-flavored. For the next few weeks, you get the Rio Carnival, the Lunar New Year, and Valentine's Weekend, each bringing their own seasonally-appropriate goodies for your growing city. Stages, parrot statues, parks, and new ways to customize your urban empire are all included.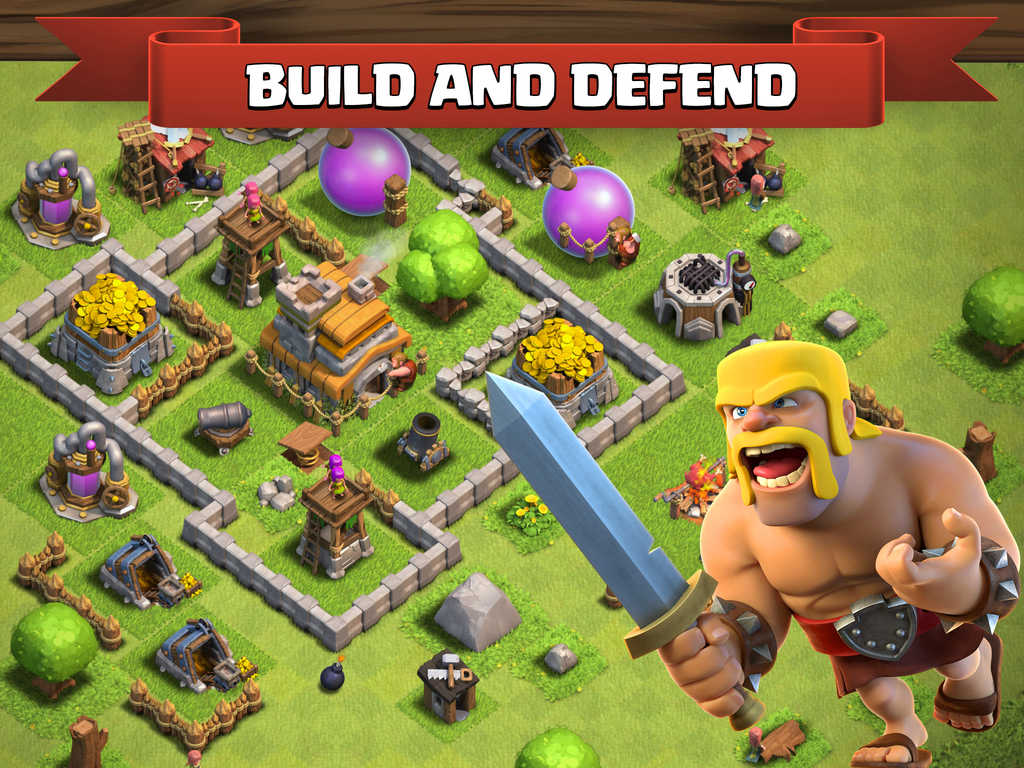 Clash of Clans, Free Clash Of Clans has a few new tricks in its latest version, including a Treasury that can help you keep your loot safe from invaders, Loot Carts that help you recover resources lost during defenses, and Star Bonus loot that you can earn each day by scoring victories in multiplayer battles. Will this be enough to satisfy those disappointed by the Town Hall 11 update? My Magic 8-Ball says the future seems uncertain. It always says that. Stupid thing.
Crowntakers - The Ultimate Strategy RPG, $2.99 Crowntakers is a great game that seems to get overlooked by many. It doesn't help that it's iPad only, I suppose. Anyway, if you've played the game and had a good time, and also have at least $1.99 in your pocket, you might want to pick up the new Undead Undertakings expansion. It adds quite a bit of meat to the game, and it's hard to argue with the price.
Demon's Rise, $7.99 The enjoyable strategy RPG Demon's Rise has gotten what might be its last big content update, and it's a big one. There are more than 15 new levels that finish off the game's story, more than 10 new enemy types to fight against, a new playable Ogre Mercenary character, the much-requested ability to switch out party members mid-game, the even more-requested ability to save mid-battle, and a lot more. Frankly, I'm kind of in awe at everything that's been added in just this one update, let alone since the game first released. Therefore, I've got a shiny, coveted Update Mondays Most Spider-Mans Of The Week award here with the name of Demon's Rise etched on it. Congrats!
That about wraps it up for last week's significant updates. I'm sure I've missed some, though, so please feel free to comment below and let everyone know if you think something should be mentioned. As usual, major updates will likely get their own news stories throughout this week, and I'll be back next Monday to summarize and fill in the blanks. Have a great week!