The fine folks at Super Evil Megacorp just announced this morning some new happenings around the Vainglory (Free) eSports scene and some contet that's coming in 1.14. Well, at PAX South this morning I got to play with the new hero, Ozo. He's a very interesting fighter because if you can upgrade to him to where two of his three abilities – a 3-hit combo attack and a triple jump combo – can be used constantly in battle, keeping you constantly active and targeting enemies in combat. His triple jump can wreck enemy minions as his third jump does splash damage, with his third ability, a Sonic-style spin attack, able to attack heroes. He's a fun one, and with 1.14 set to hit in early February, you'll get to play with him soon.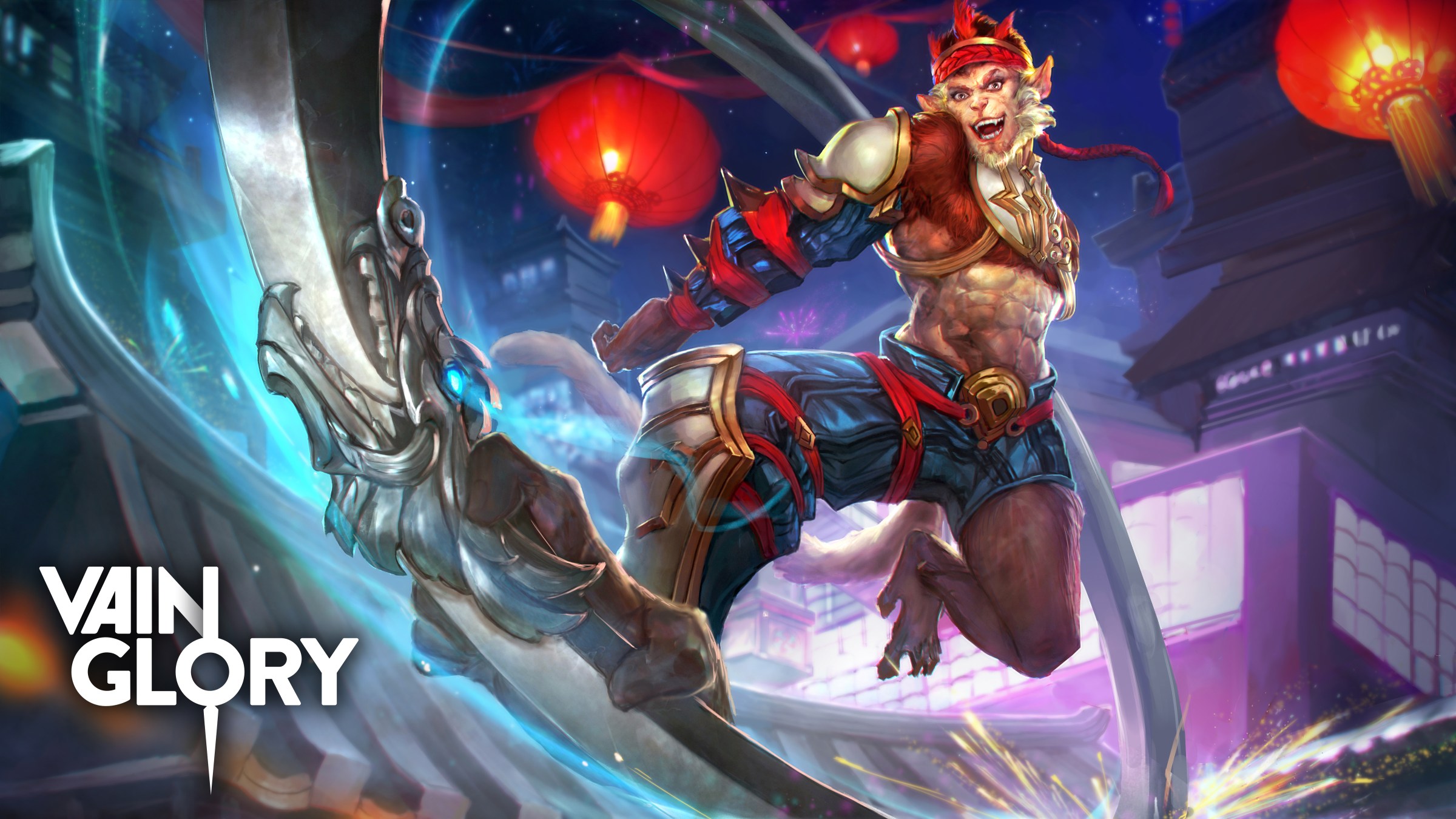 1.14 includes new thematic elements for the arena, with lanterns and fireworks up for the Lunar New Year happening soon. In fact, with the year of the monkey upon us, that was a big inspiration for Ozo's inclusion into 1.14. Koshka will get a new skin in 1.14 as well.
The next Vainglory season championship in the US will hit Santa Ana the weekend of March 11th-13th in Santa Ana, so if you're interested in watching some live Vainglory action, save the date. Additionally, an interesting point about the people that play Vainglory – at least anecdotally, Super Evil Megacorp has seen a lot of people playing on old devices – low-level Android phones, and even iPhones as old as the iPhone 4 – not the 4S – are what people are playing on, and even serious players are used to these devices and sticking with what they know. It's fascinating and why I'm so optimistic about mobile eSports – worldwide audiences don't need expensive hardware to enjoy these games.