I've got to say, 2016 has already been a killer year for iOS games. It might even be enough to get me to forget the "January is SO dead for games" stigma that's been true for many years now. Of course, Crashlands is one we've been waiting for excitedly for more than a year now, and it's finally upon us. It isn't quite released as of the time of this writing, but should be coming along soon enough, and we'll have our full review posted right when it pops up in the App Store so be on the lookout for that. Also there's TONS of other rad stuff this week besides Crashlands, so make sure you look through this whole list of goodies.
As a sidenote, this weekly "Out Now" post seems to get shared quite about around the old internet, so if you find this post useful and enjoy the other things we do here at TouchArcade, please consider supporting us through Patreon. Even a dollar or two helps keep the news, reviews, editorials, and these weekly release posts going, and we hope to be around for our readers for a long, long time. Thanks!
UPDATE: Crashlands is out now too! Check out our review.
---
Bad Viking and the Curse of the Mushroom King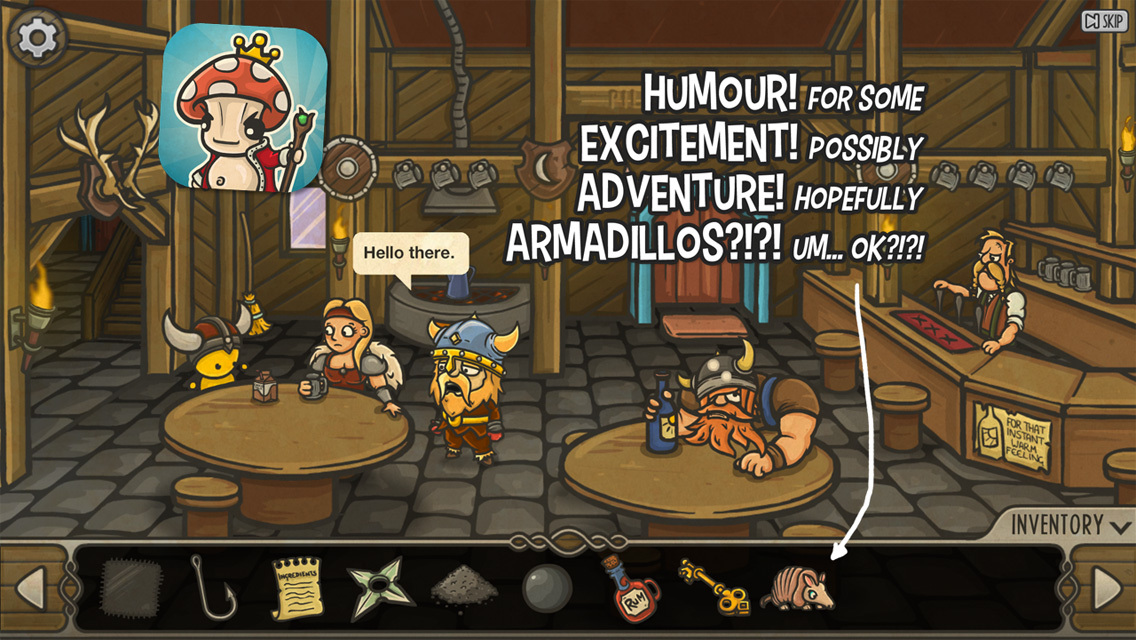 iTunes Description
Bad Viking brings you his first adventure. A legendary quest to lift a despicable curse; a quest so important it will lead you to question what you're doing with your life. Meet quirky characters with astonishingly witty names (like Colin), collect items, solve logical puzzles that are honestly trying their best not to annoy you. A classic Point and Click adventure awaits!
Forum Thread: Bad Viking and the Curse of the Mushroom King (by Bad Viking)
---
Baum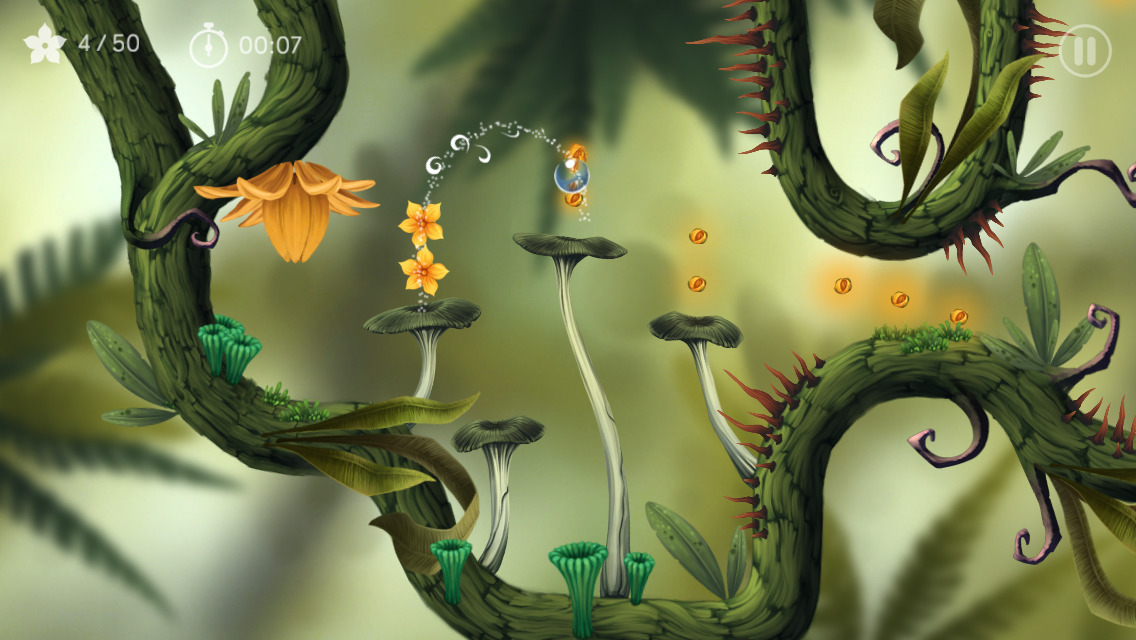 iTunes Description
Baum is a peaceful game about the challenges of nature and water.

Awaken nature by guiding a droplet of water on an adventure through a series of beautiful, hand painted levels set over a day in the life of a tree.

With a tranquil soundscape and toughening challenges Baum is all about using the gracefulness of nature to overcome obstacles and finish the day.
Forum Thread: Baum (by A Fox Wot I Drew)
---
BioBeasts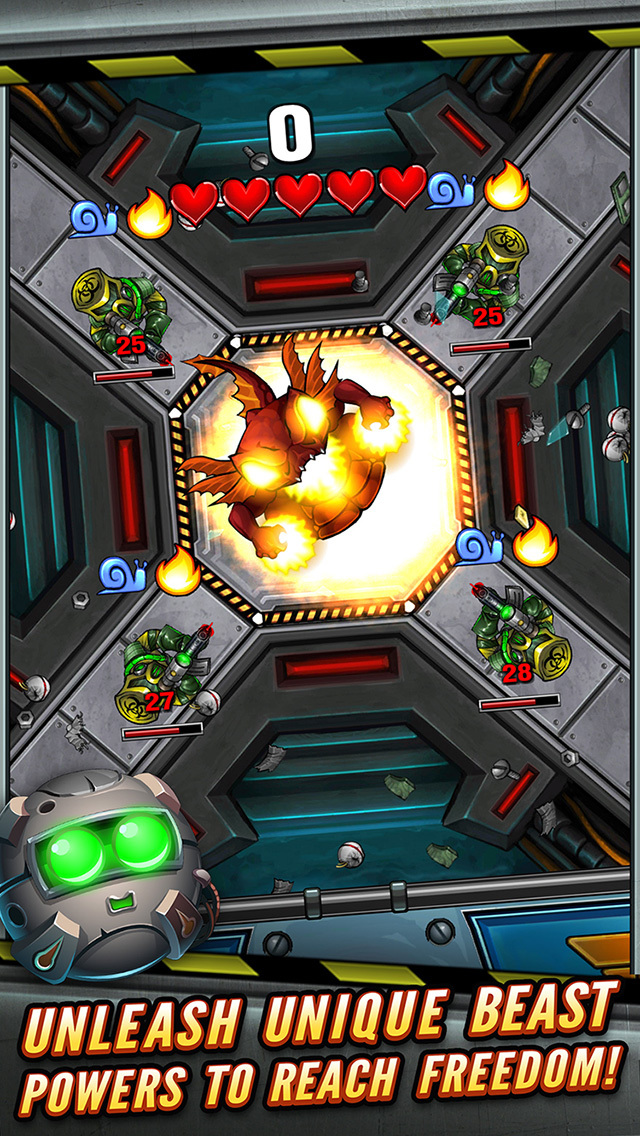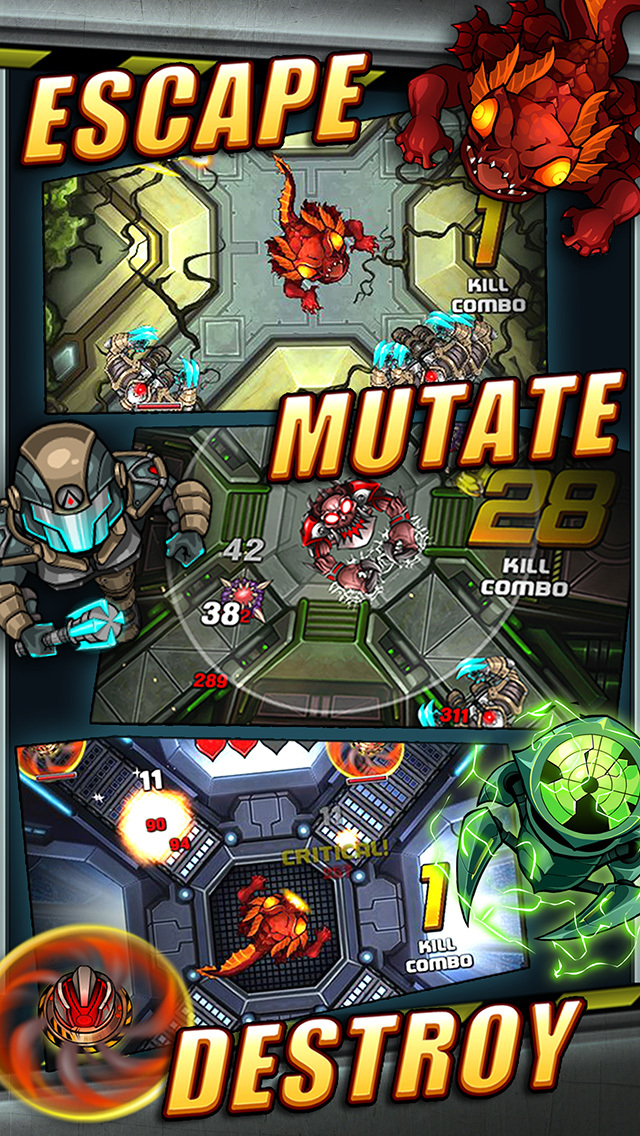 iTunes Description
You are a powerful mutant beast battling through a terrifying laboratory run by merciless mechanical guards. Defend yourself against endless hordes of robots, lab defenses, and hulking bosses as you claw, bite, blast, and bash your way to freedom! Unlock new beasts with unique powers, and upgrade potent mutations to experiment with for endless variety!
Forum Thread: BioBeasts (by Artix Entertainment LLC)
---
Bouncy Blocks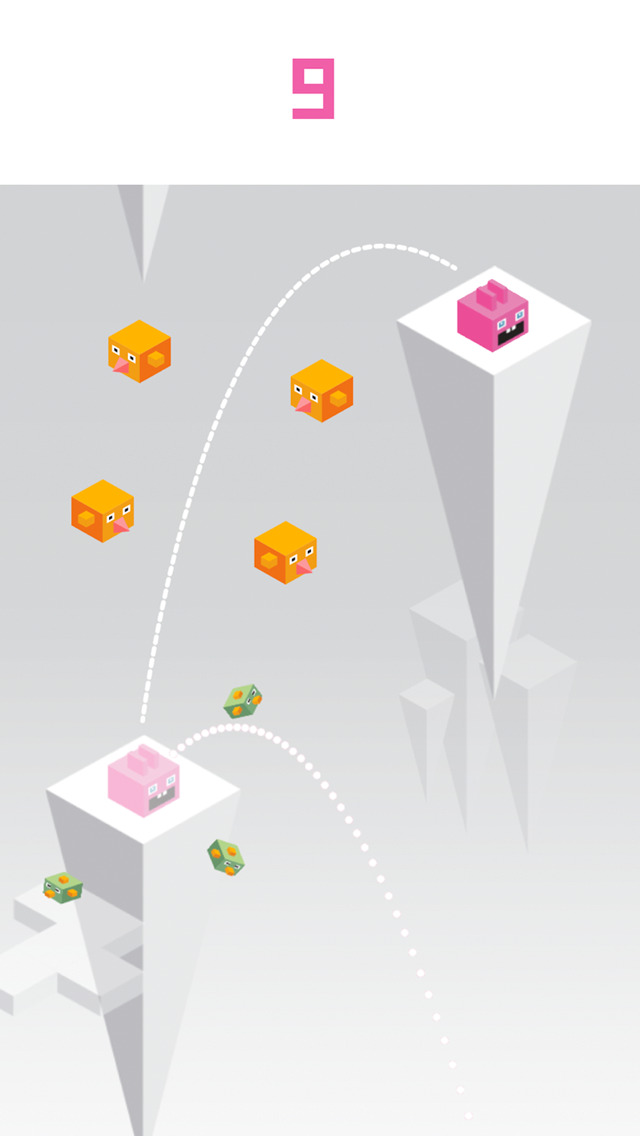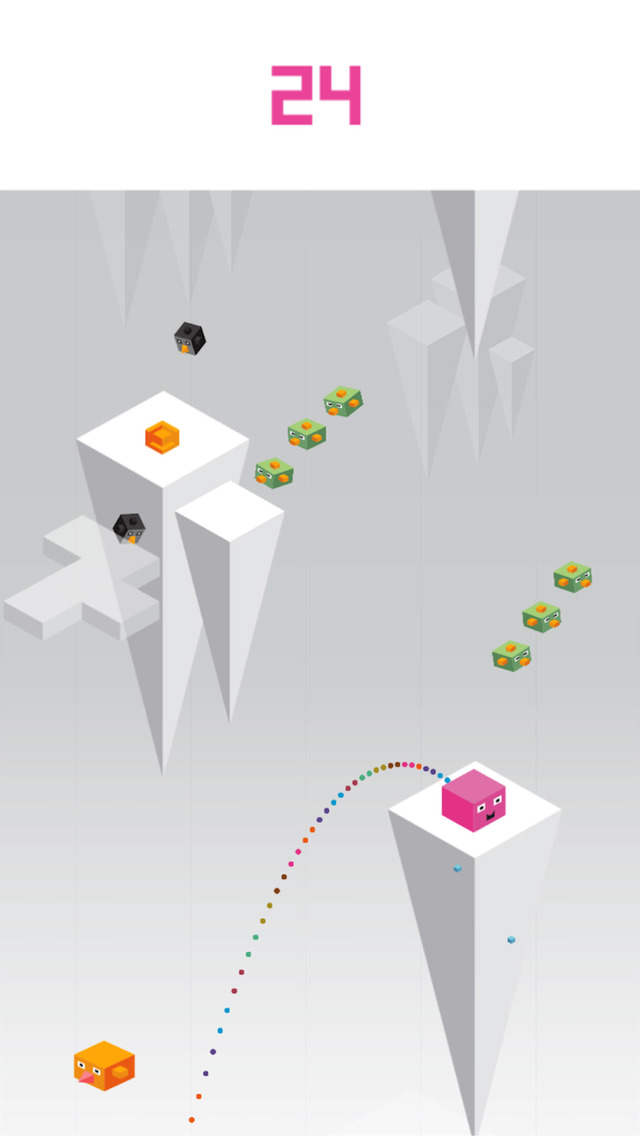 iTunes Description
The Bouncy Blocks need your HELP! A huge tidal wave is coming!

Tap to jump to each iceberg, be careful not to get hit by the Blocky Birds.
Collect gems to unlocks cool new characters.

How far can you get? Hop until you drop!
Forum Thread: Bouncy Blocks ■ (by Bulkypix)
---
Crashlands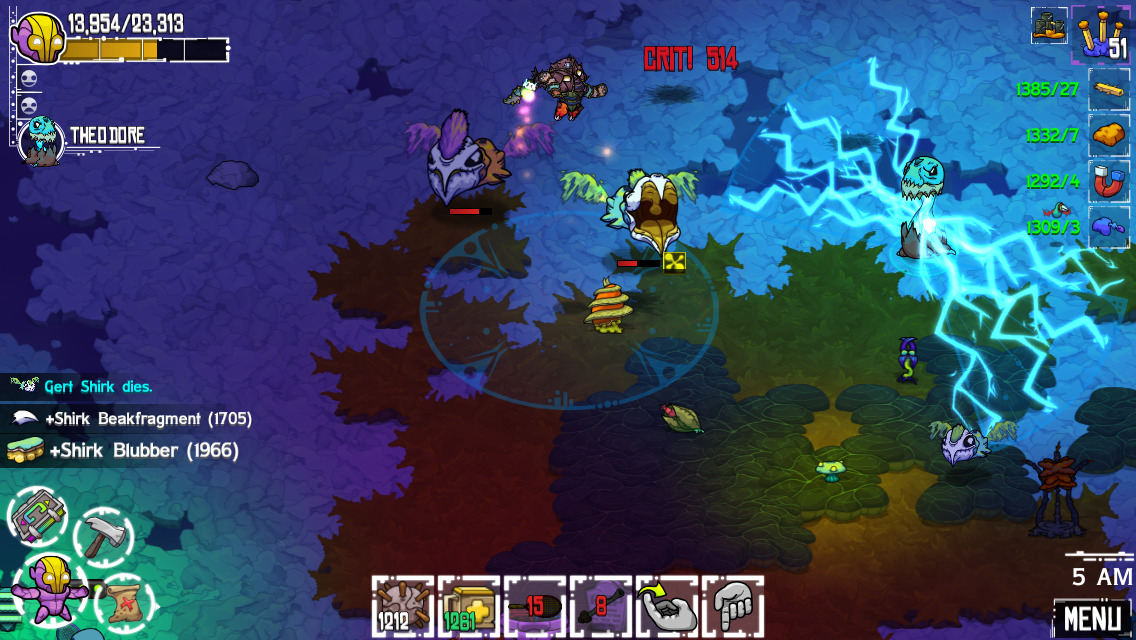 iTunes Description
Craft, battle, and quest your way through Crashlands, an outlandish, story-driven Crafting RPG overflowing with sass!

Become Flux Dabes, a galactic trucker whose latest shipment gets derailed by a chin-strapped alien menace named Hewgodooko, leaving you stranded on an alien planet. As you hustle to retrieve your packages youll become enmeshed in a nefarious plot of world domination, which will require all of your wits and both of your glutes to overcome. Learn recipes from the local sentient life, make new friends, uncover ancient secrets and deadly bosses, tame everything and build yourself a home-away-from-home as you learn to thrive on planet Woanope.
Forum Thread: Crashlands (by Butterscotch Shenanigans, LLC)
---
Destruction Dots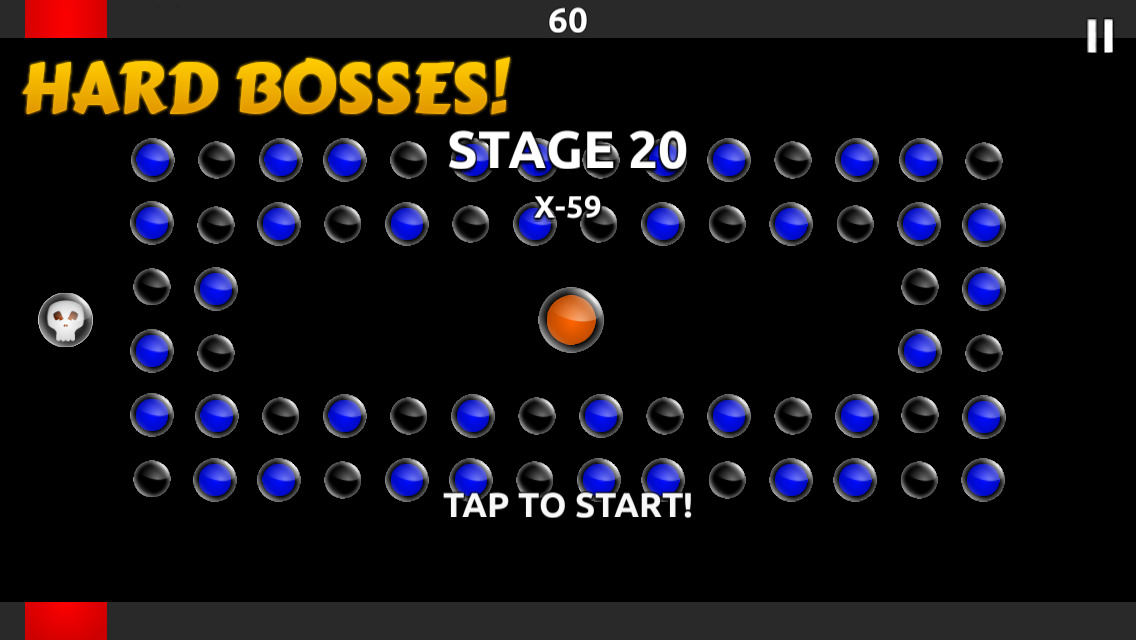 iTunes Description
Destruction Dots is a completely new genre where timing is the only key to succeed.

Designed with an extremely high level of difficulty in mind, it will keep every gamers entertained for hours.

Introducing 30 levels of absolute pain, including 6 bosses that will have you going insane.
Forum Thread: Destruction Dots (by Antoine Desbiens)
---
Doodle Rabbit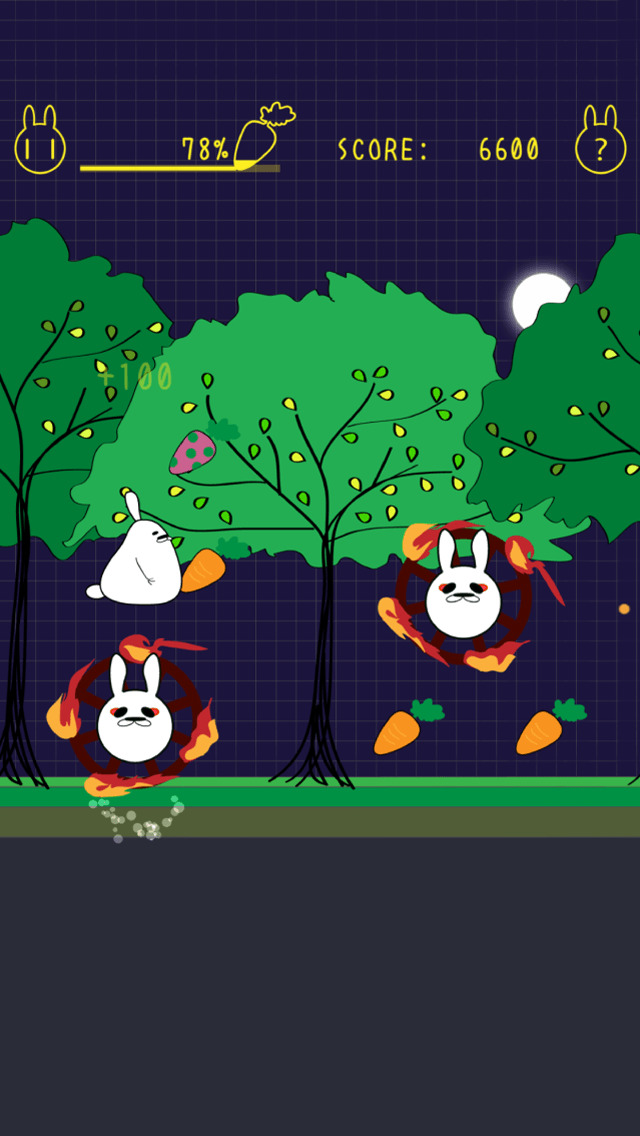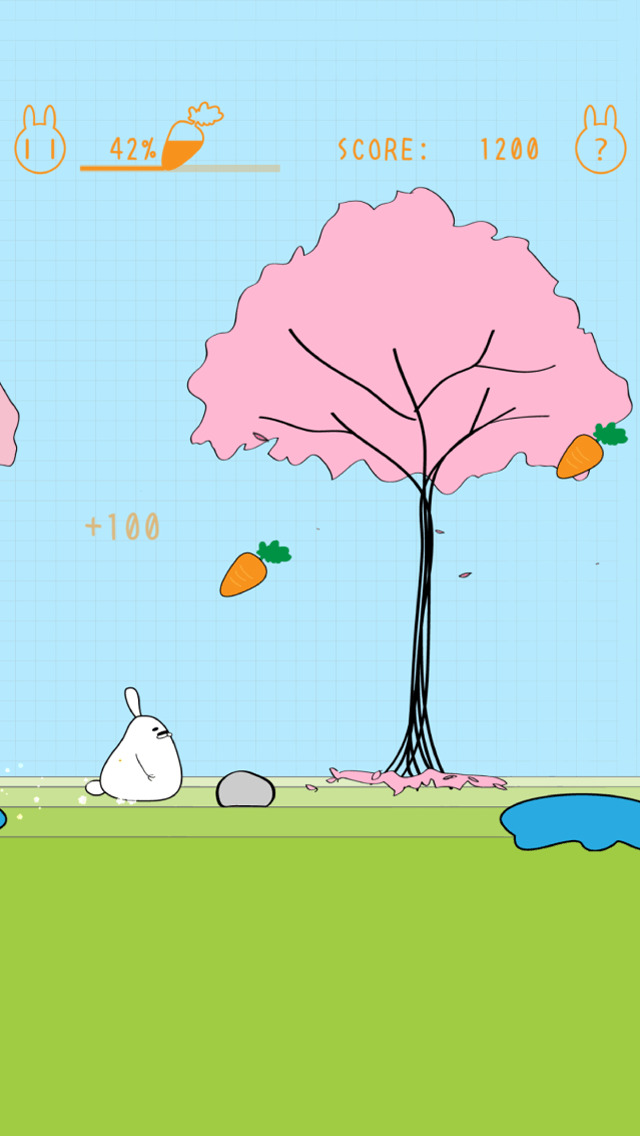 iTunes Description
Become an adorable, somersaulting, hopping Doodle Rabbit in this new side-scrolling adventure.

One of the hardest high-speed, auto-running platform games, Doodle Rabbit follows a jumping, somersaulting rabbit who sets out to meet his friend in an epic adventure packed with cute kawaii doodles. The controls are simple: just tap the screen to jump and avoid obstacles, such as rocks, ponds, and spikes.

With a total of 80 levels over four stages (spring, summer, fall, and winter), the obstacles change with the season, keeping the gameplay fresh and interesting. Each level lasts between 20 and 50 seconds and can be enjoyed casually in short periods of free time.
Forum Thread: Doodle Rabbit (by Iyoda)
---
Dungelot: Shattered Lands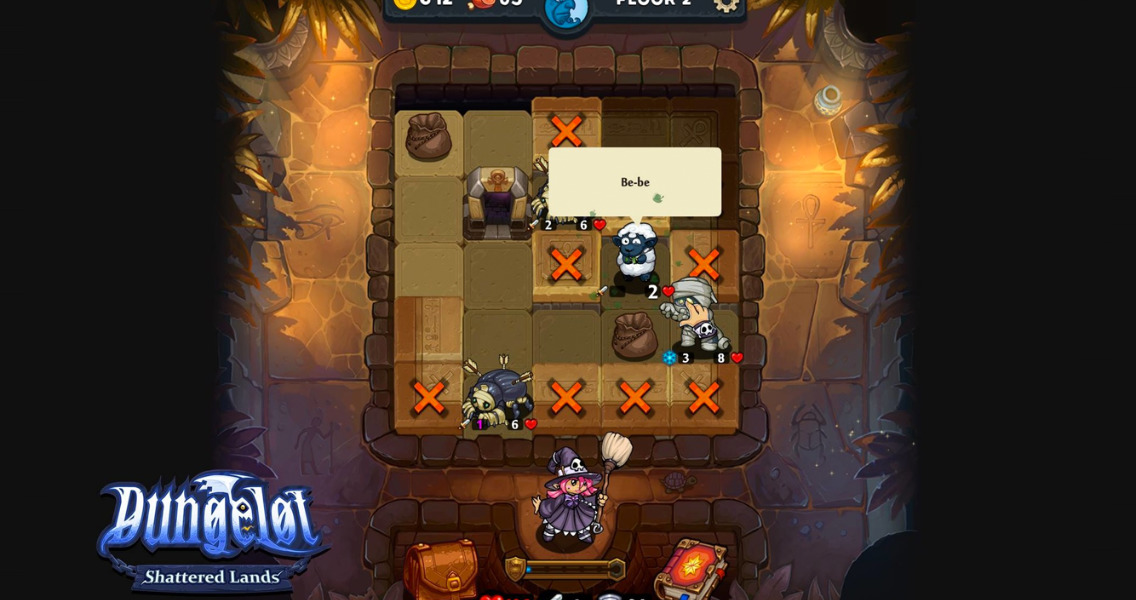 iTunes Description
Dungelot: Shattered Lands takes you on an epic roguelike dungeon-crawler adventure to defeat zombie cows, splat giant evil mushrooms, and generally get back home in one piece. Deceptively simple, ever so addictive.
Forum Thread: Dungelot: Shattered Lands (by tinyBuild LLC)
---
Evil Trek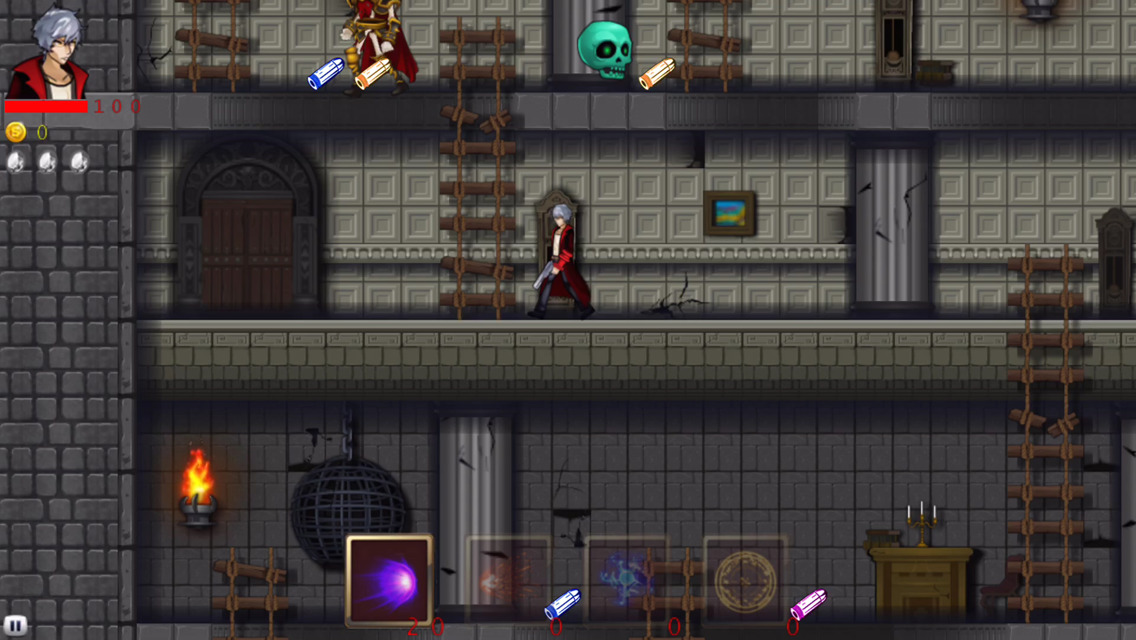 iTunes Description
Evil Trek is a game that challenges your gaming skills. You need to figure out how each of your enemies acts and give him a deadly shot at the right moment. Selecting the right weapons and strategies with skillful dodging can make you live longer. It is up to you now if you can complete your journey!
Forum Thread: Evil Trek (By Wei Shi)
---
Flick Field Goal 16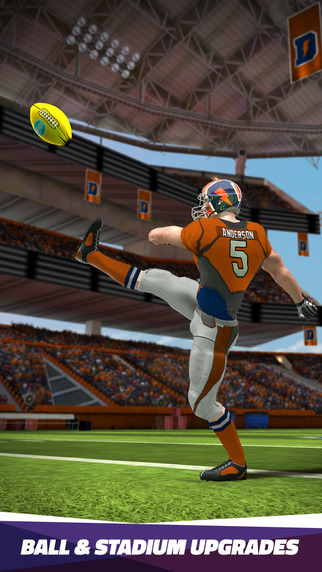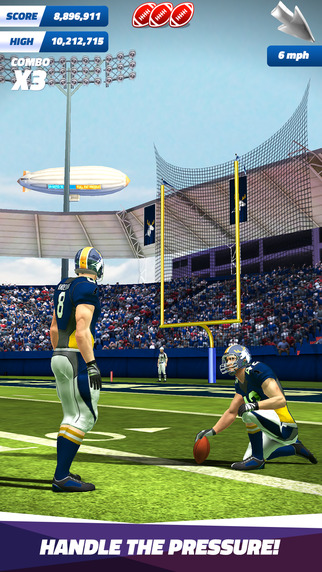 iTunes Description
Become the ultimate placekicker in the new field goal challenge for 2016 from the makers of the award winning NFL Quarterback and Flick Golf.

Console quality graphics created from the ground up, with incredible detail in players and cheerleaders, beautiful stadium environments and realistic materials.

Kick field goals and punts with perfect accuracy across three exciting game modes. Unlock rewards, free boosts, cheerleaders, fireworks and game modes on the all new reward chart!
Forum Thread: Flick Field Goal 16 (by Full Fat Games)
---
Gear Miner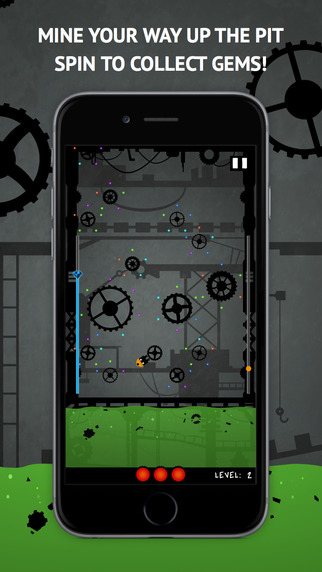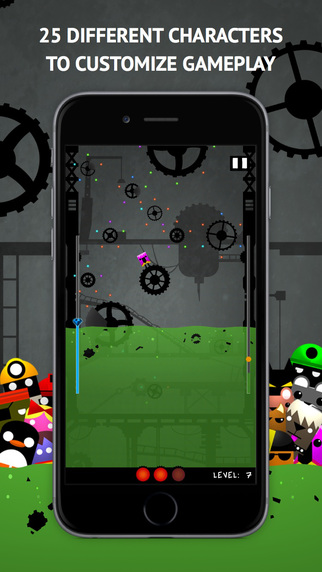 iTunes Description
Help a fellow miner escape the mine shafts, and spin on the gears to collect precious gems on your way up! A simple and fun game containing endless amounts of challenging levels with 25 customized miner characters!

Tap the screen to jump from one gear to another, and collect orbs around them to build gems while not falling into the rising acid. You can temporarily stop the acid or turn off gravity by picking up the totally unsuspicious glowing yellow light floating around in each level. Try not to hit shielded areas on the gears or you'll get reflected back!
Forum Thread: Gear Miner (by Konig Studios)
---
Get to da Choppa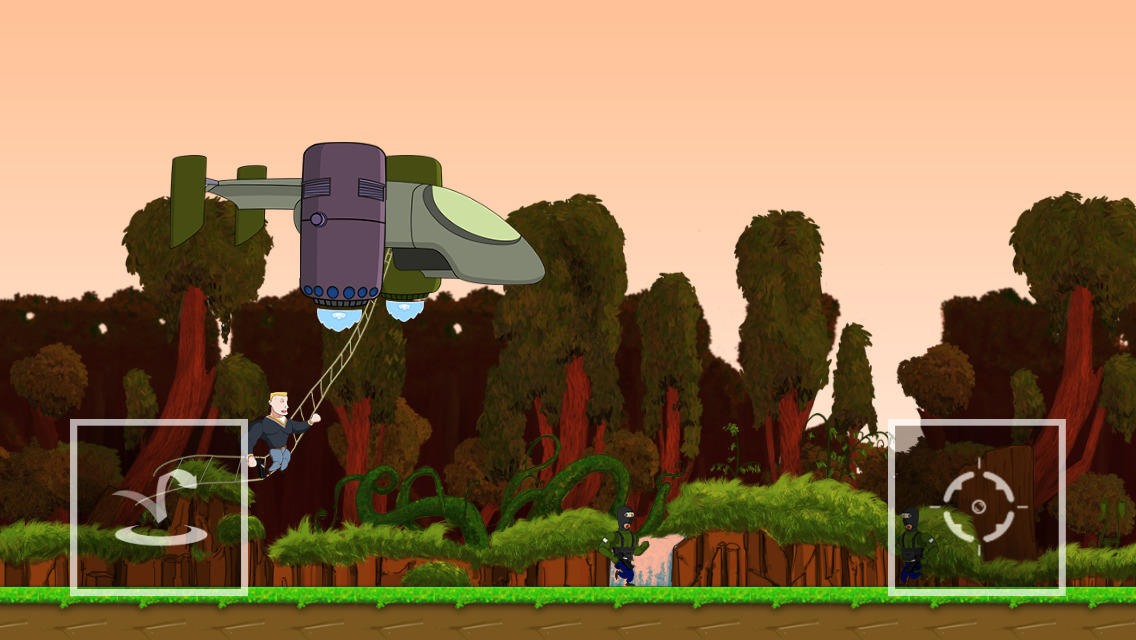 iTunes Description
Get to da choppa is a 2D fast paced endless action shooter, inspired by 80's best action movies. You play a true old school hero with big guns thrown from a chopper trying to make his way though a horde of dummy paramilitary guys.
Forum Thread: Get to da choppa (by Divine Studio)
---
Guardian Stone: Second War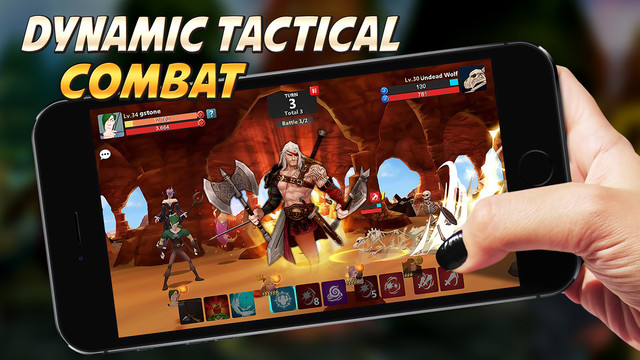 iTunes Description
Collect over 69 unique Guardians and join the epic mobile battle.
Team up with wonderful Guardians and fight against orcs, titans, and dragons!
Journey into a vast fantasy world and discover the mysterious Guardian Stones!
Forum Thread: Guardian Stone : Second War (by NHN Entertainment Corp.)
---
Haywire Hospital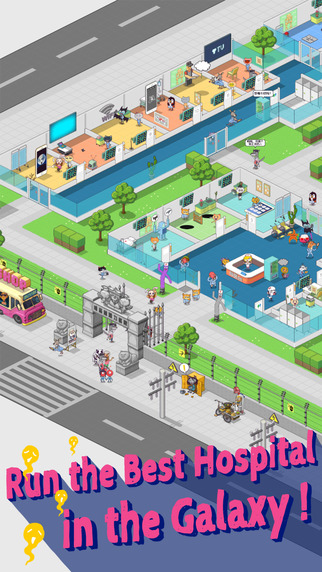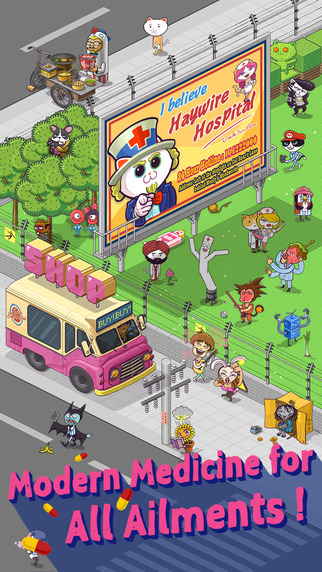 iTunes Description
Welcome to Mewrth's Haywire Hospital (= ̄ω ̄=) ! From the makers of Naughty Kitties, featured by the App Store as Best of 2014

Are you a fan of putting in none of the effort but reaping all of the rewards? How about being surrounded by a horde of whacky patients and feeling that perhaps you have finally found a home for yourself? All this, and more, can be yours as Chief Administrator of Haywire Hospital!

As Chief Administrator of Haywire Hospital, you'll need to hire the galaxy's best doctors to cure the galaxy's wildest illnesses! On top of that, you'll be rolling in coins, butter and sardines. How marvelous! In addition, we'll help you find the love of your dreams and achieve your life's greatest goals! (Just kidding)
Forum Thread: Haywire Hospital (by Coconut Island Games Limited)
---
I am Barbarian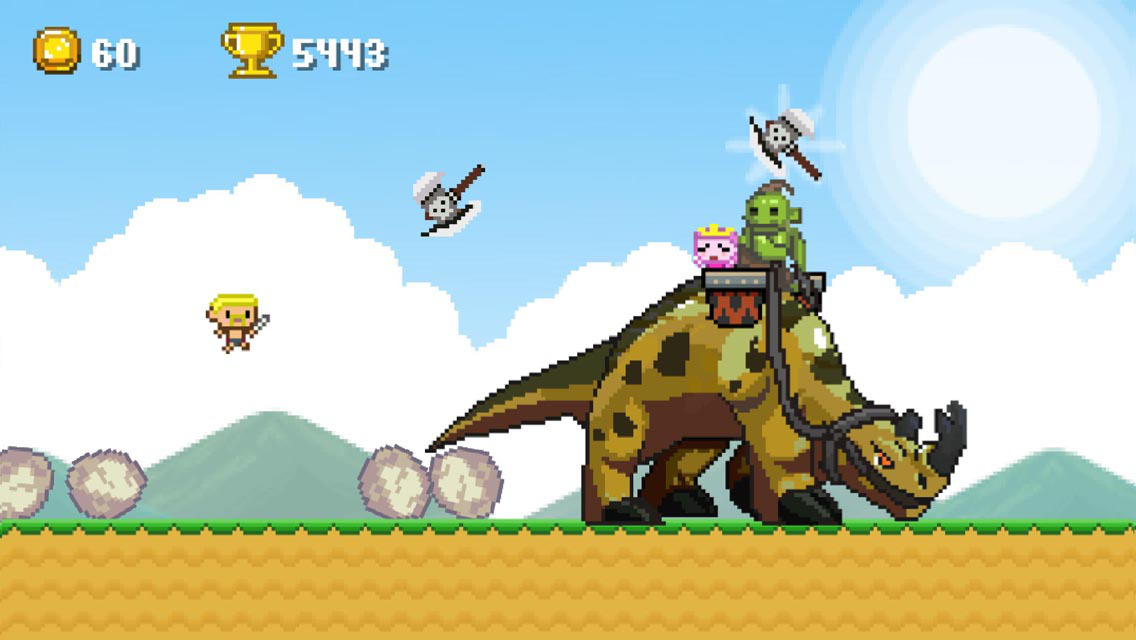 iTunes Description
Can you save the Princess? Let's do it in 1 minute!

"I am Barbarian" is a retro running game with a twist! Unlock 20 barbaric pixely people and see if you can identify them all! Inspired by console games like Double Dragon and Super Mario from the 80s, we created games for players to find that similar surge of excitement within a minute.

What are you still waiting for? Go save the Princess! or don't save the Princess for a different ending… It's your choice!
Forum Thread: I am Barbarian (by Orion Interactive)
---
Lords of Discord
iTunes Description
Plunge into the fantasy world of a 3D turn-based strategy game rooted in the legacy of the genres greatest classics.

Form a party of valiant heroes and equip them to conquer new lands, complete quests, and fight hordes of monsters. Build up your power, develop your Castle, and gain an edge over your rivals.

Challenge other players, earn awards, and improve your online ranking. Bring the flames of war upon the enemy!
Forum Thread: Lords of Discord (by HeroCraft Ltd.)
---
Lost in Harmony
iTunes Description
Dive into a fantastic musical odyssey, brought by an immersive soundtrack imagined by famous composers, including Wyclef Jean. Go beyond by creating and sharing your own levels on ANY SONG with the included level editor.

■ DISCOVER the musical story from the co-creator of Valiant Hearts
■ Guide Kaito and Aya through their adventures, in total harmony with music
■ Travel trough 30+ painted environments
■ Experience music in a new way with the combination of rhythmic tapping and choreographic runner
■ Customize your character's clothes, headphones, hat and skateboard
■ 3D TOUCH support
Forum Thread: Lost in Harmony (by Digixart Entertainment)
---
Many Fine Deals!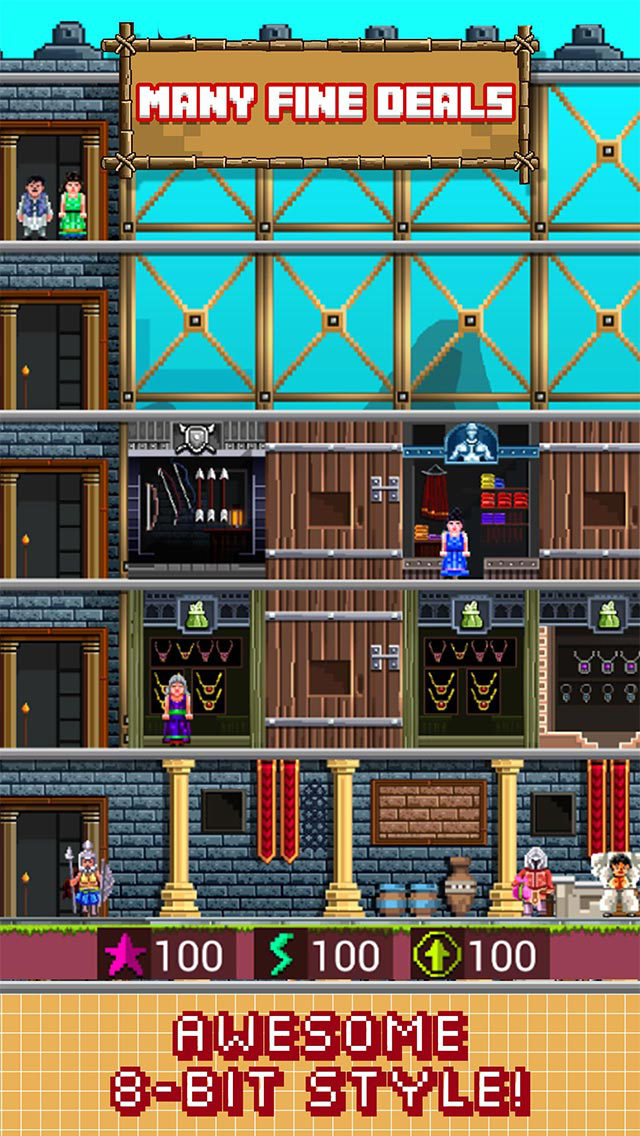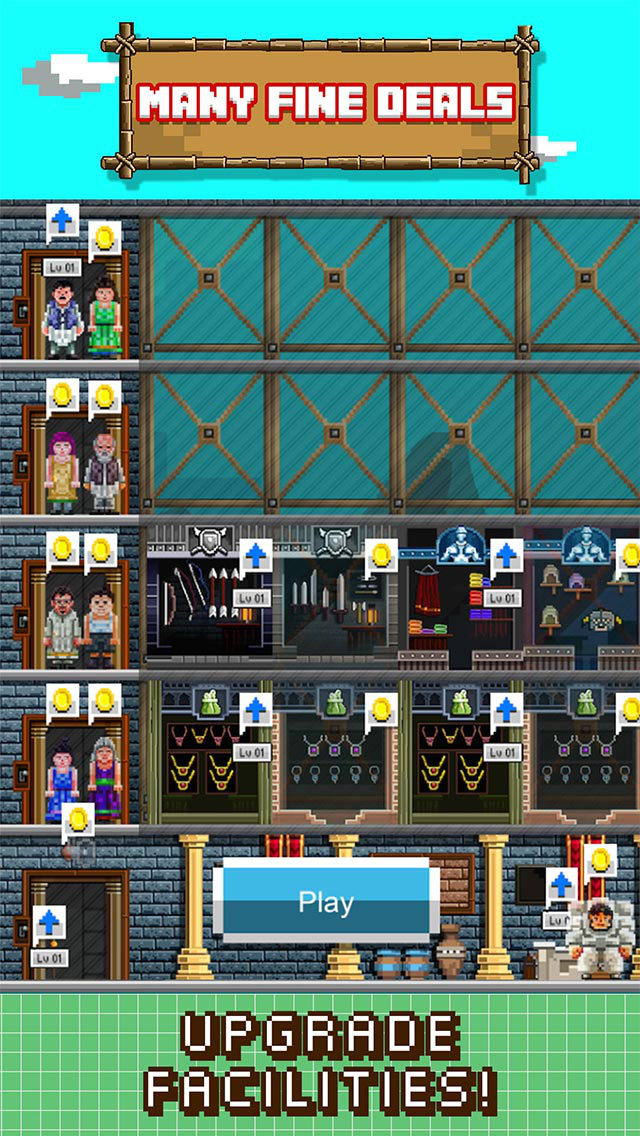 iTunes Description
The bazaar is yours in this role reversal. No longer the adventurer you once were, you have made the decision to take a shot at being the supplier of arms, armour, spells and shields.

Roaming adventurers will enter your marketplace, looking for what they need to continue their trials. But they're impatient, they have quests to complete, spoils to seek, you'll need to act fast to serve them well.
Forum Thread: Many fine deals! (by Skyboard)
---
Monday Night Monsters Football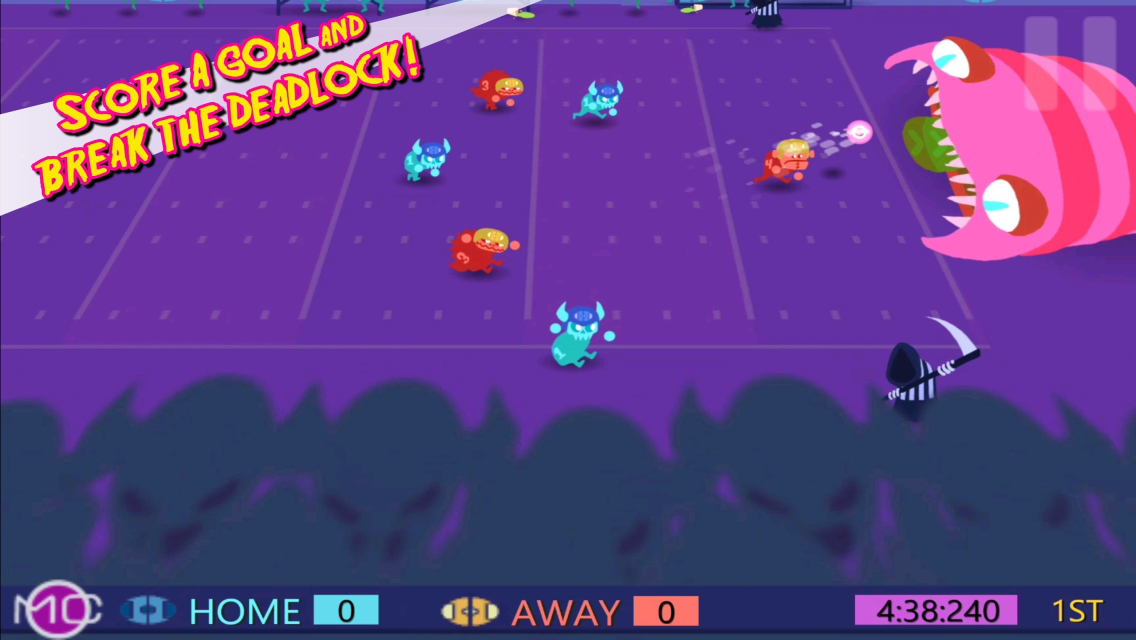 iTunes Description
It's Monday Night! It's time for Monday Night Monsters Football. Welcome to one-of-a-kind sports game that combines both turn-based and real time live action arcade goodness.

Call timeout to pause the time and call your detail game plan. Anticipate your opponents' moves. Assign your teammate to block for you or go forward to the open field so that you can pass him the ball.

Turn to live action to see how it plays out while controlling the ball handler. Beware! Don't neglect your defenses or you'll find yourself in a losing position rapidly.
Forum Thread: Monday Night Monsters Football (by PlayPlayFun LLP)
---
Paddle Panda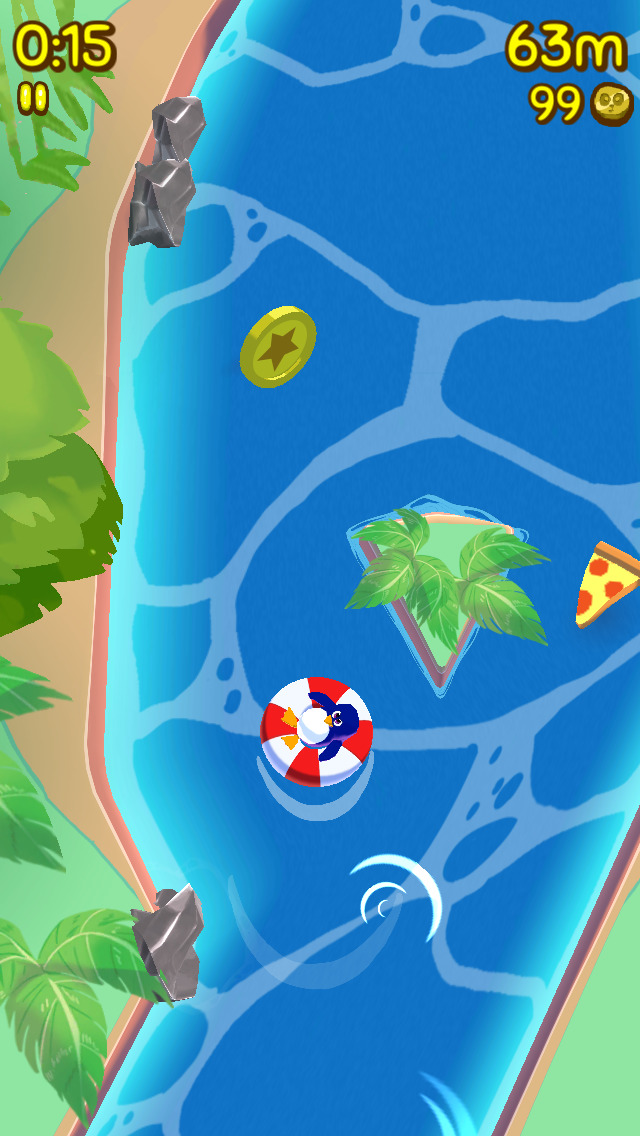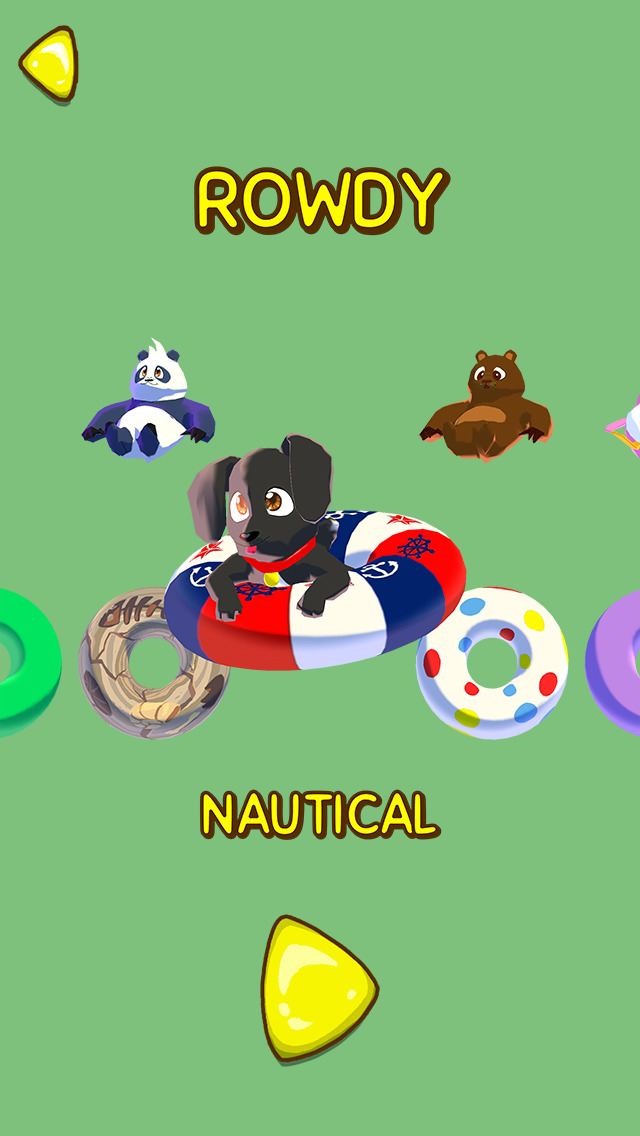 iTunes Description
Paddle Panda is the endless paddling adventure you've been waiting for. Unlock all the characters, collect all the tubes and set your high score!

Starting at a serene pace, Paddle Panda quickly becomes a rollercoaster ride of fast and fun action. Keep Panda afloat on his tube for as long as possible by tapping the water to create ripples that push Panda down the river.

Bounce the tube off river banks as you careen around corners, avoiding sharp rocks in a tapping frenzy. But don't forget to collect pizza to feed the timer as Panda won't paddle on an empty belly!
Forum Thread: Paddle Panda (by Six Foot Kid)
---
Panzer Ace – WW2 Tanks
iTunes Description
Here Comes Panzer Ace On-line! 70 Historical Tanks are waiting for you.

[Single Play & Multi Play Battle] You may play with 1 to 7 other players.

[game modes]
Campaign
Team Match Play
Nightmare
Forum Thread: Panzer Ace – WW2 Tanks (by Root Games)
---
Pirate Power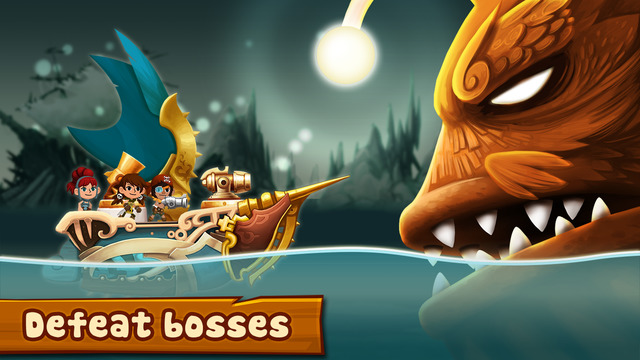 iTunes Description
Get ready for an epic pirate RPG adventure filled with boats, cannons, heroes, powers, huge bad guys, exploration and discoveries! Lead your pirate fleet into battle now. It's easy to play, but difficult to master! There's some huge bad guys in Pirate Power. And to beat them, you will need to build, customize and make your boats stronger. With the help of all your heroes and their powerful powers you will teach a lesson to the evil Doge, the giant King Crab, the Kraken and even more enormous bad guys.

Discover the rich and colorful universe of Pirate Power with its unique and high definition 2d art style, stylish heroes and huge monsters in an Epic pirate adventure. You will sail the world and explore different cities, gorgeous locations such as the navarrian forests, the dandolo's desert, the abyss of the ocean, the frosty mountains to the tropical beaches and mysterious dark volcanoes!
Forum Thread: Pirate Power (By Godzilab)
---
Playnets: Survival Smash Up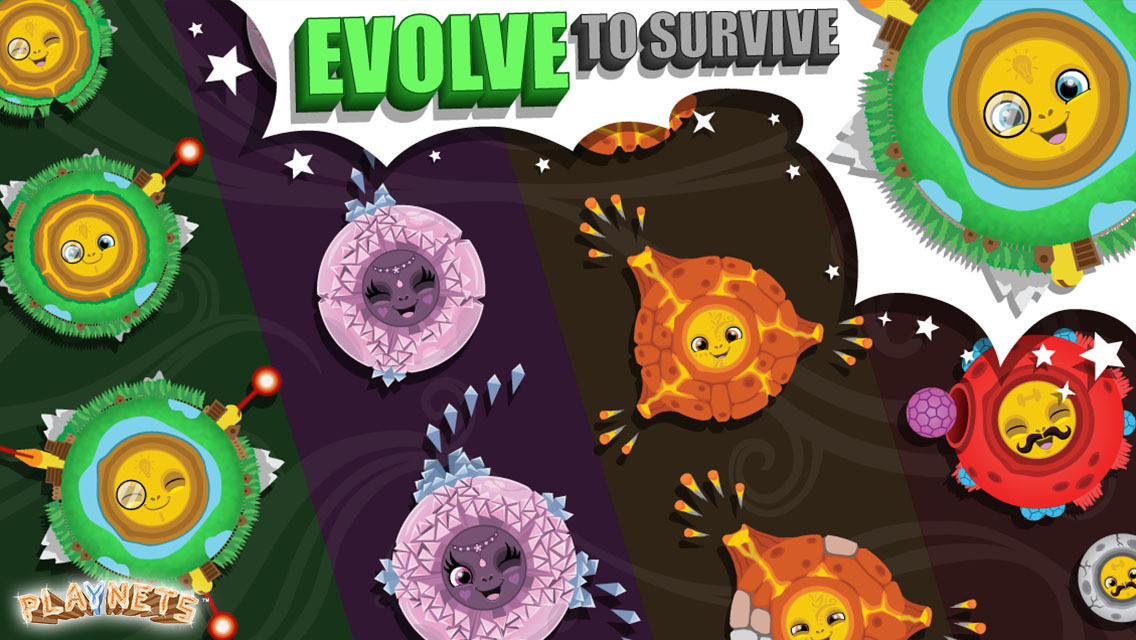 iTunes Description
PLAYNETS: Survival Smash Up is a finger-tapping, heart-pounding, brain-teasing, nerve-testing thrill-ride from beginning to end, full of exciting characters, colour, explosions, and awesome music.

Download PLAYNETS for free now, test your skill, and challenge your friends to get the high-score.

Pick your favourite playnet and protect them on their perilous journey across the galaxy, from the evil cunning of a relentless gang of space-invaders.

Which playnet will you save?
Forum Thread: Playnets: Survival Smash Up (by David Donnellan)
---
Potent.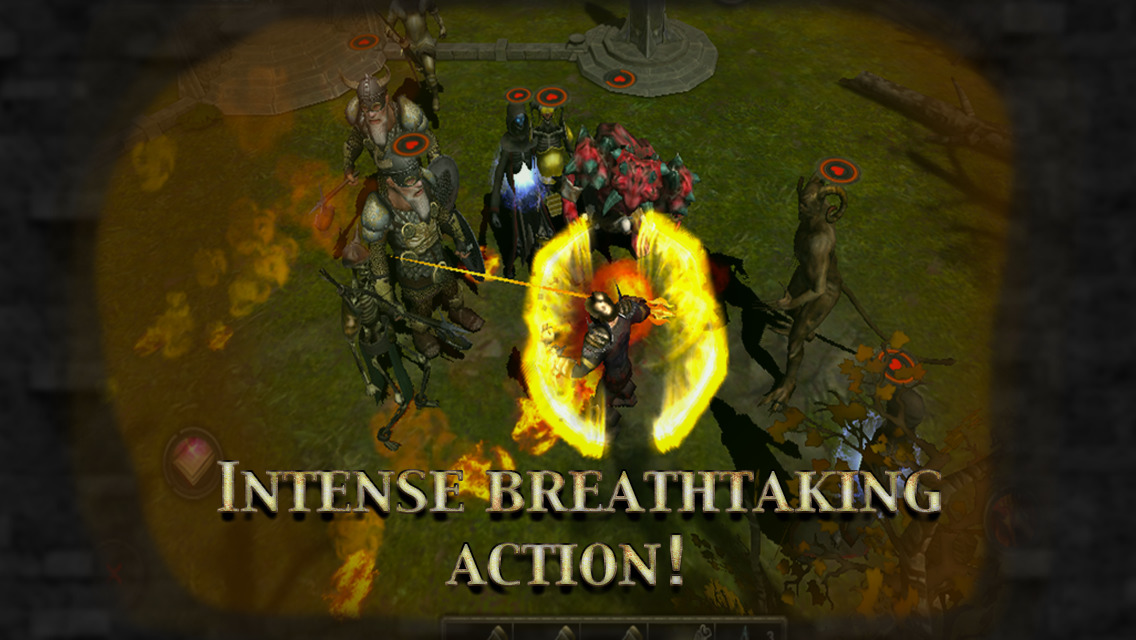 iTunes Description
If only we knew we were the potent force…

FOUR UNIQUE CLASSES TO PLAY WITH!
Play with unique classes, each with their own weaponry, skill and equippable
item.

500+ VARIATIONS OF POWERFUL WEAPONS!
Find different variations of the upgradable weapons that you own, through the chests, each with its own unique quality.
Forum Thread: Potent. (by iAppStudio)
---
Rogue Agent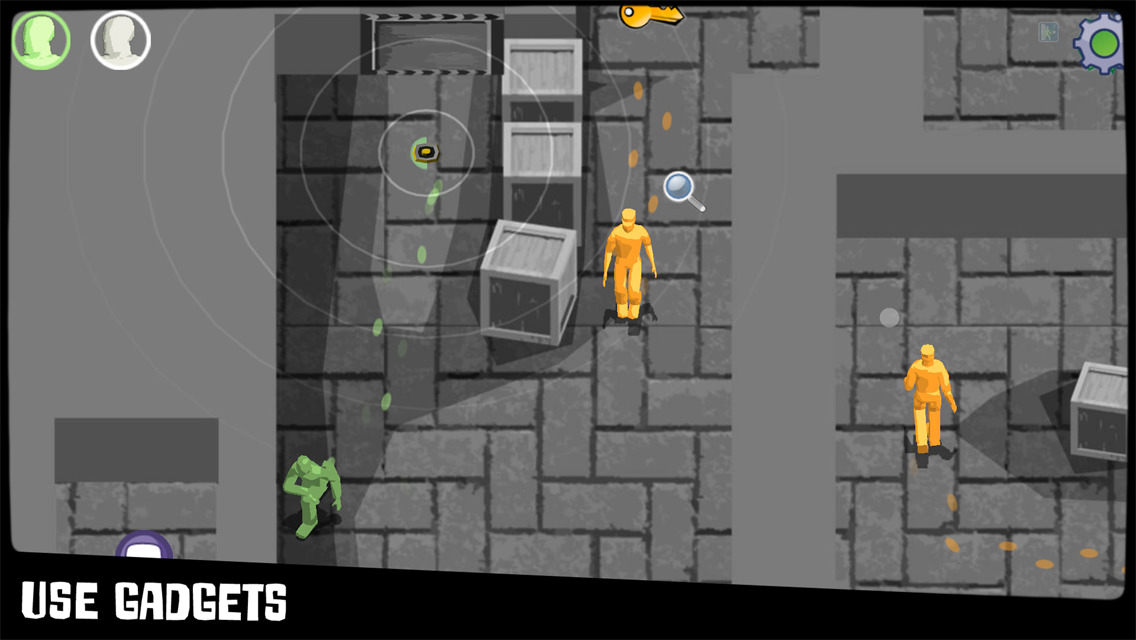 iTunes Description
You awaken in a strange yet familiar place. You must use stealth and intelligence to avoid capture from the enemy agents. You must escape every world. You must learn the truth.

-Sneak your agent's through 52 bite sized puzzling maps. Replay them and try harder routes to unlock developer commentaries and secret levels.
-Use strange and creative gadgets such as the Scramble Suit, Sonic Mine, Recaller and Quick Clone
-Complete fun and intuitive mini-games such as Hacking, Lockpicking and Wiring.
-Avoid capture from the guards (made even more challenging when they are upgraded with weapons or nightvision goggles)
Forum Thread: Rogue Agent (by Roguebox Studios)
---
Rolling Sky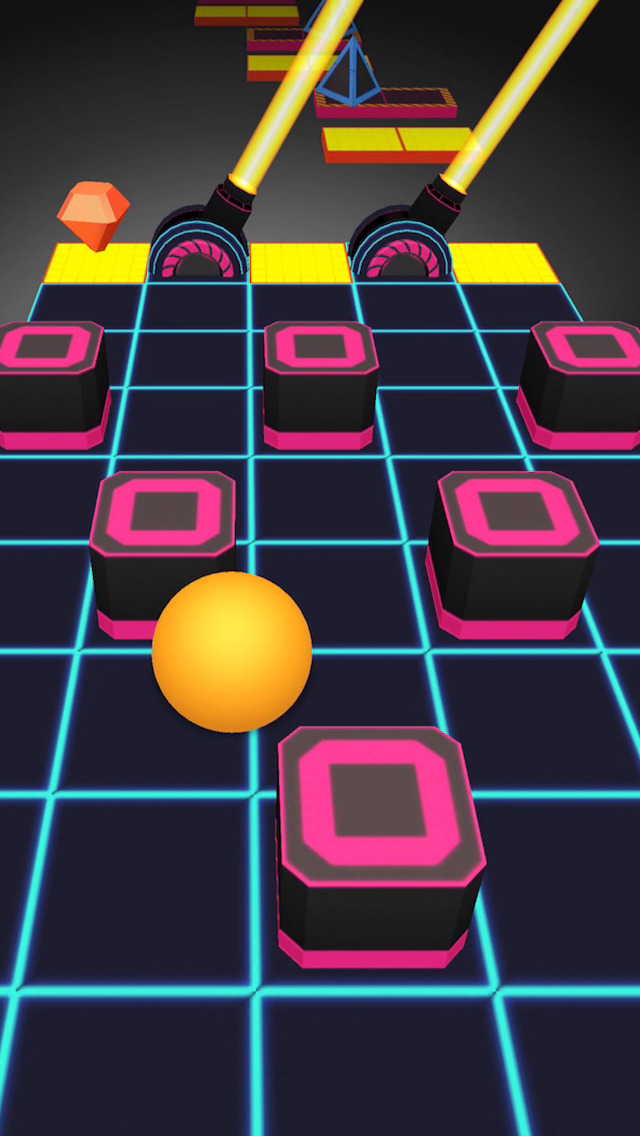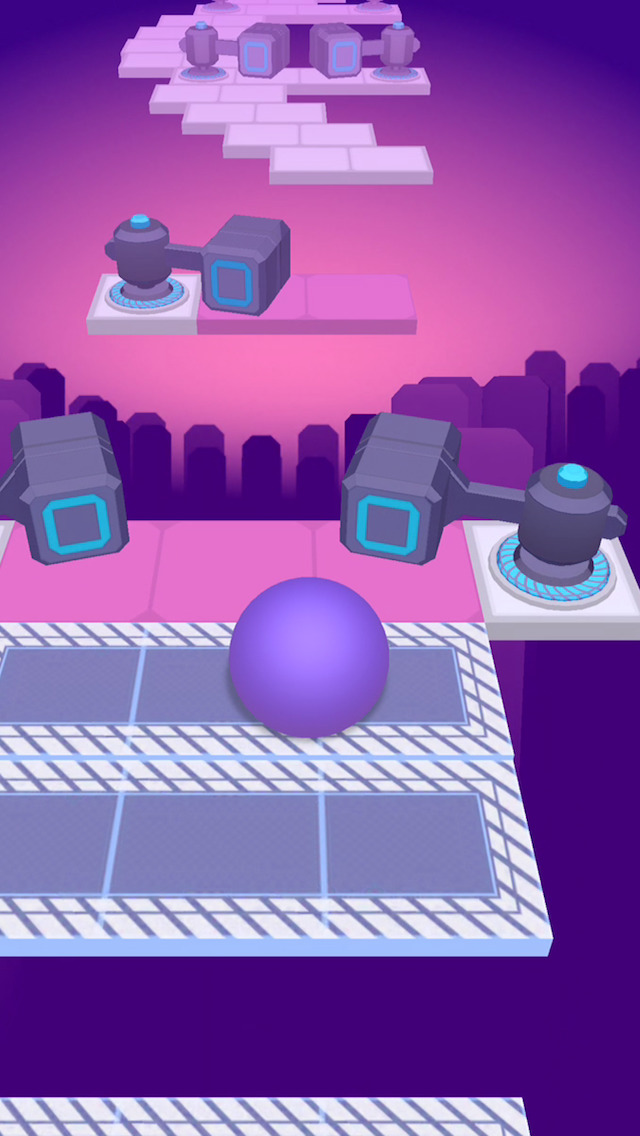 iTunes Description
Rolling Sky is the ultimate 'one more try' reaction game. Drag left and right to avoid obstacles and stay on the track to reach the end portal. Featuring a custom pumping soundtrack, colorful locations and impossible gameplay. Do you have what it takes to complete all five worlds?
Forum Thread: Rolling Sky (by Turbo Chilli Pty Ltd)
---
Sky Chasers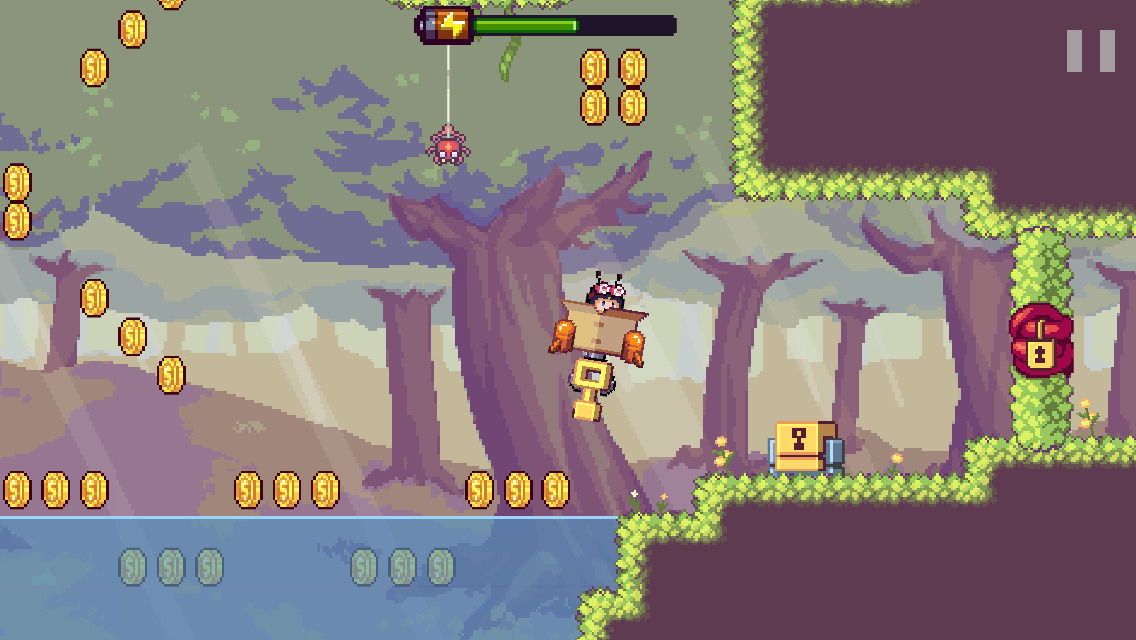 iTunes Description
Experience your inner child as you start exploring a breathtaking magical world in a cardboard box, starring Max. Prove to your friends you are a true Sky Chaser.

Go on an epic adventure with hours of gameplay and a storyline
Explore worlds designed in beautiful pixel art with unique enemies, puzzles and challenges
Intuitive easy-to-play two touch controls
Unlock different ships
Retro inspired music by Maxo
Forum Thread: Sky Chasers (by Lucky Kat Studios)
---
Smart Pick – Beat Me If You Can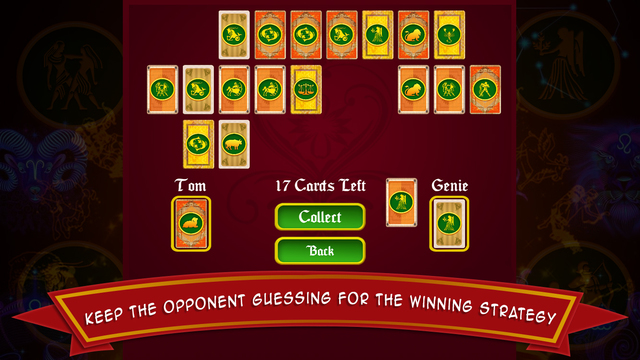 iTunes Description
Explore the new way of challenging someone to win a game of cards with you.
Create a game in the mind of the friends and your competitor and keep them guessing for the winning strategy beyond imagination.

This is a unique game that is very easy if your know the rules. Its not easy to crack the winning logic, but we are sure it will rattle your brain a bit.
Forum Thread: Smart Pick – Beat Me If You Can (by Whitefield Games Studio)
---
Spike Run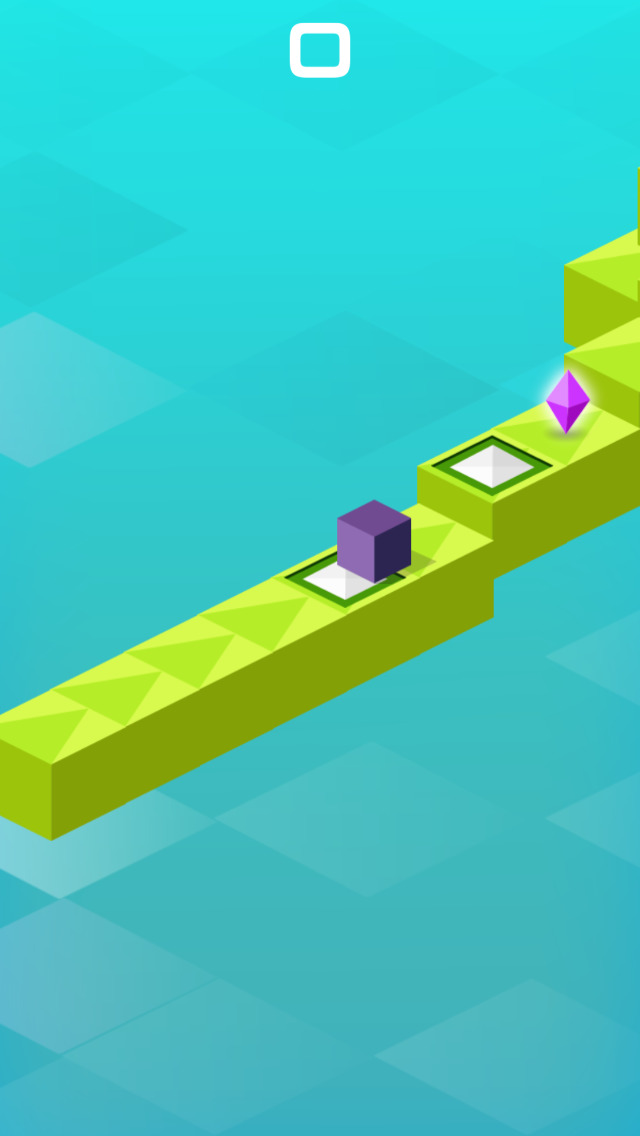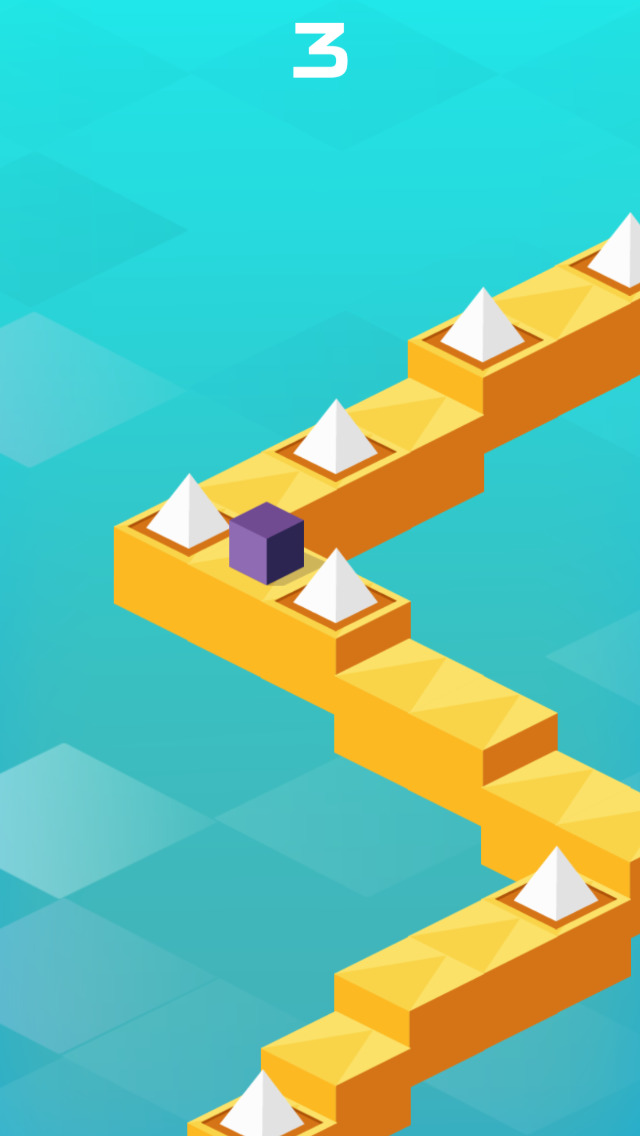 iTunes Description
Help your cube travel through the zigzags of dangerous spikes!

How to Play:
• Tap the screen at the right moment to make spikes disappear, it will let your cube go through.
• Timing is everything!
Forum Thread: Spike Run (by Ketchapp)
---
Swipl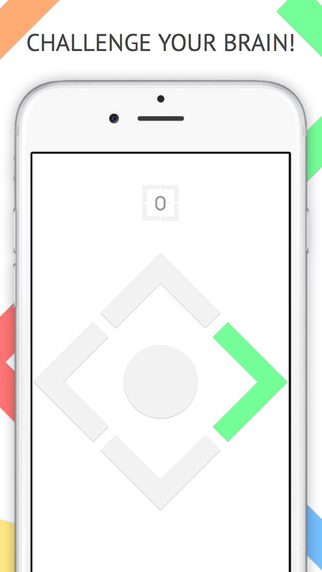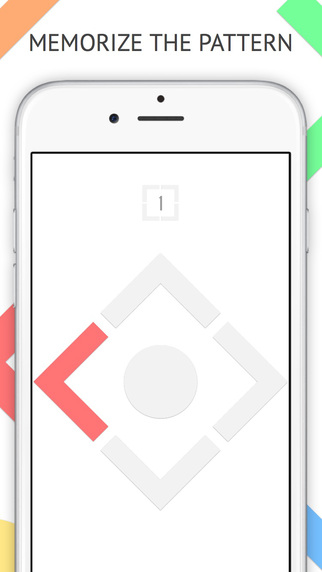 iTunes Description
HOW GOOD IS YOUR MEMORY?
Swipe the direction for arrows anywhere on the screen.
Tap the center circle.
Forum Thread: Swipl (by Konig Studios)
---
Vikings Fury of the Northmen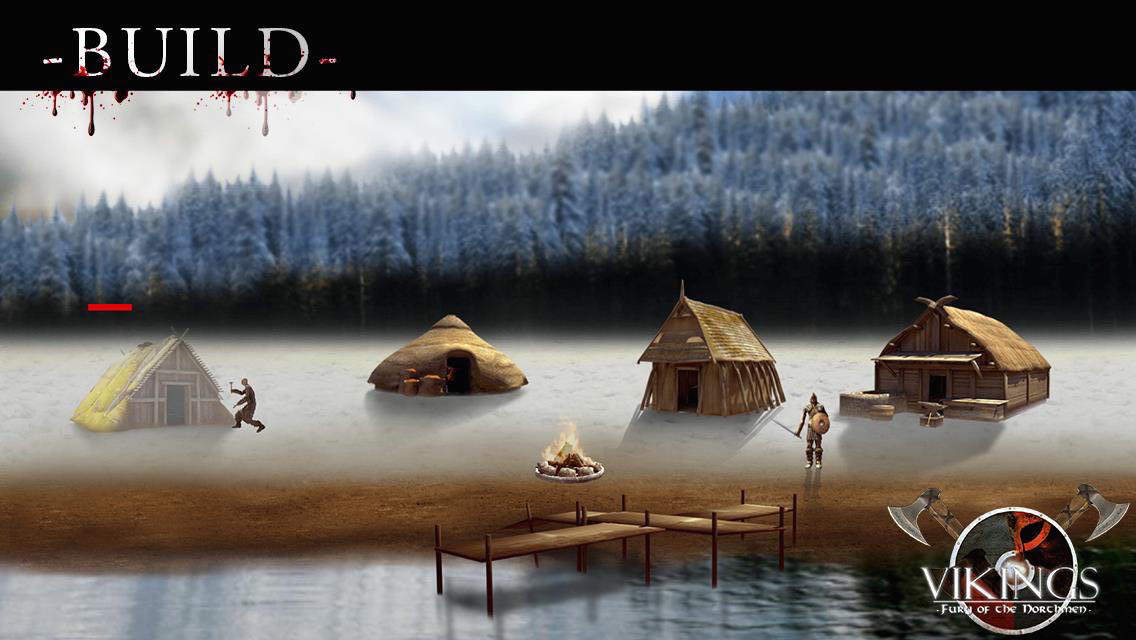 iTunes Description
An adventure that takes you to the land of the vikings. Play the role of a viking Earl. Develop your village, manage your resources, hire warriors and go on raids. Bring peace back to the viking lands and become king.
Forum Thread: Vikings Fury of the Northmen (by Wilson Galucho)
---
The Westport Independent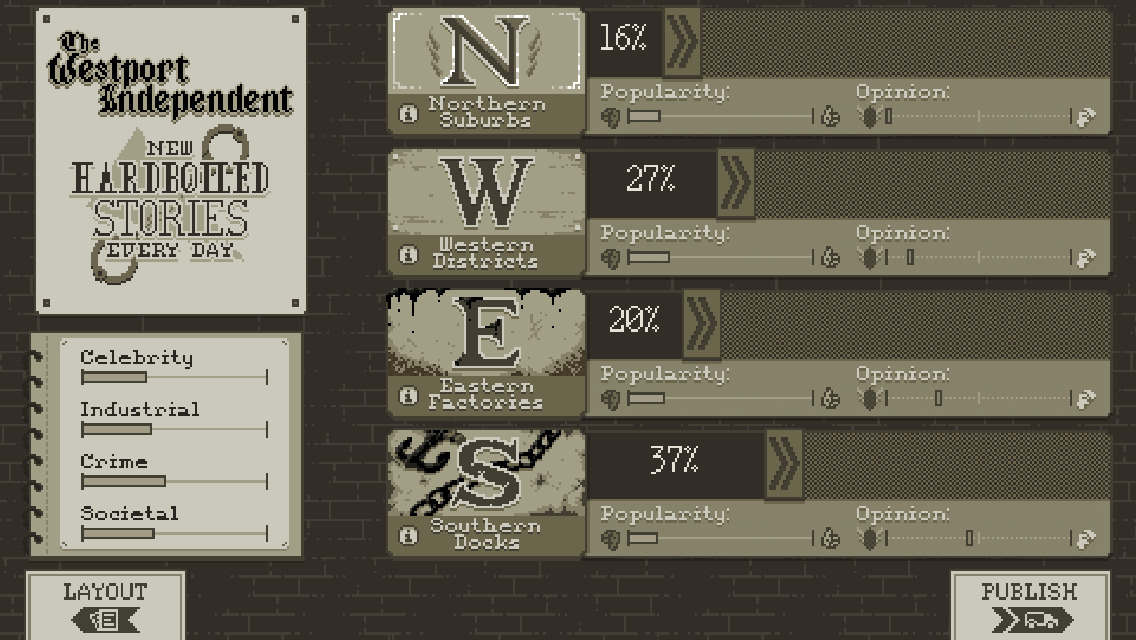 iTunes Description
A game about Censorship, Corruption and Newspapers

The Westport Independent is a censorship simulator taking place in a post-war country, governed by the recently elected Loyalist Party. As the editor of one of the last independent newspapers in the country, your job is to remove and edit the content of your paper, affecting the peoples opinion of both the rebels and the Loyalist government. With an increase of rebel activity and an ever watching government breathing down your neck, whose truth will you print?
Forum Thread: The Wesport Independent (by Coffee Stain Studios)
---
Where Are Hue?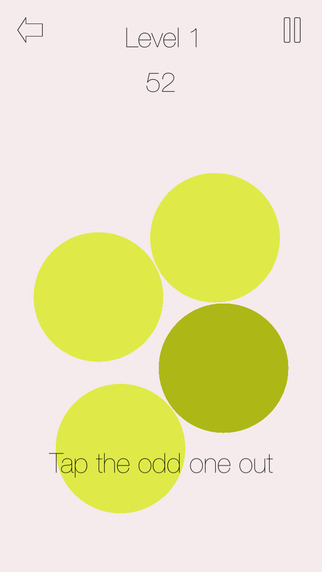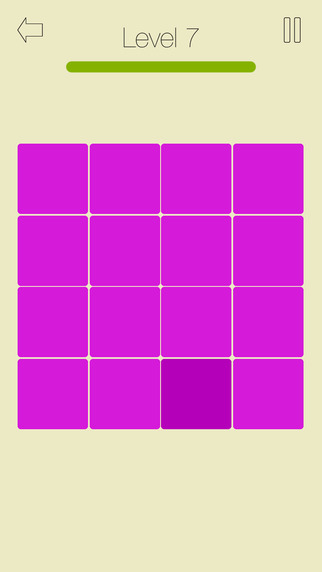 iTunes Description
Test your colour vision under pressure in this intense new game complimented by a serene pastel environment.

Every level is increasingly difficult and has a randomised colour, your task is to find which one isn't quite the same as the others.

Can you unlock all the modes?
Forum Thread: Where Are Hue? – An Arcade/Puzzle game
---
1944 Burning Bridges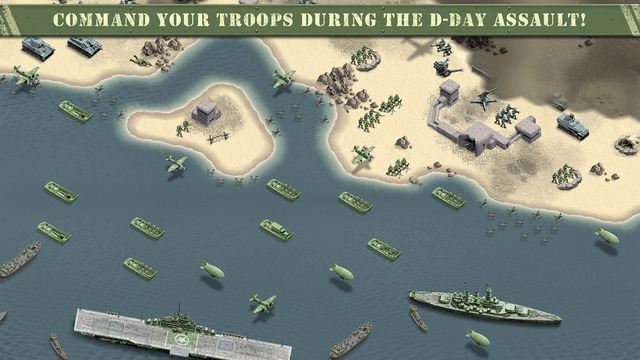 iTunes Description
Join the war for Europe and relive the greatest military invasion of WW2: D-Day!

Duty calls: Experience an exciting strategy gameplay and master challenging military missions! Storm the beaches of Normandy with the Allied troops or take command of the Axis and defend the Atlantic Wall. History depends on you!

This is the decisive World War II battle between the Allied forces and the Axis powers! Choose your path and lead your army to victory! The right war strategy is the key to the ultimate victory! Plan your attacks and conquer or destroy connecting bridges, bunkers and roadblocks, to get yourself a tactical advantage!
Forum Thread: 1944 Burning Bridges (by HandyGames)
---