Hello everyone, and welcome to the week! It's time once again for our look back at the noteworthy updates of the last seven days. Well, it looks like we're finally back up to speed, and that means the battle for the weekly award is an intense struggle once more. I'm dead certain I've missed things this week, but I've done my best to find a good grab bag for you, friends. Of course, you can keep an eye out for updates yourself using AppShopper Social (Free), the watchlist in the TouchArcade App (Free), or by participating in the TouchArcade forums, but this weekly summary is here to fill in the things you might have missed. Let's dig in!
Pet Rescue Saga, Free Well, well, well. If it isn't my old nemesis, Dave The Puppy. You look well, Dave. The holidays seem to have treated you well. I see you're flirting with your co-conspirators in the Candy world this time around, with a new 15-level episode about the pets stumbling on a stream made of ice cream. Do you think I'm a fool, Dave? You know that much ice cream will kill small animals. You have brought your servants to their doom, and I can't even begin to guess at your motives apart from you being the coldest-hearted villain this side of the Milky Way. You'll slip up sooner or later, though, Dave, and when that day comes? IMPERIUS REX!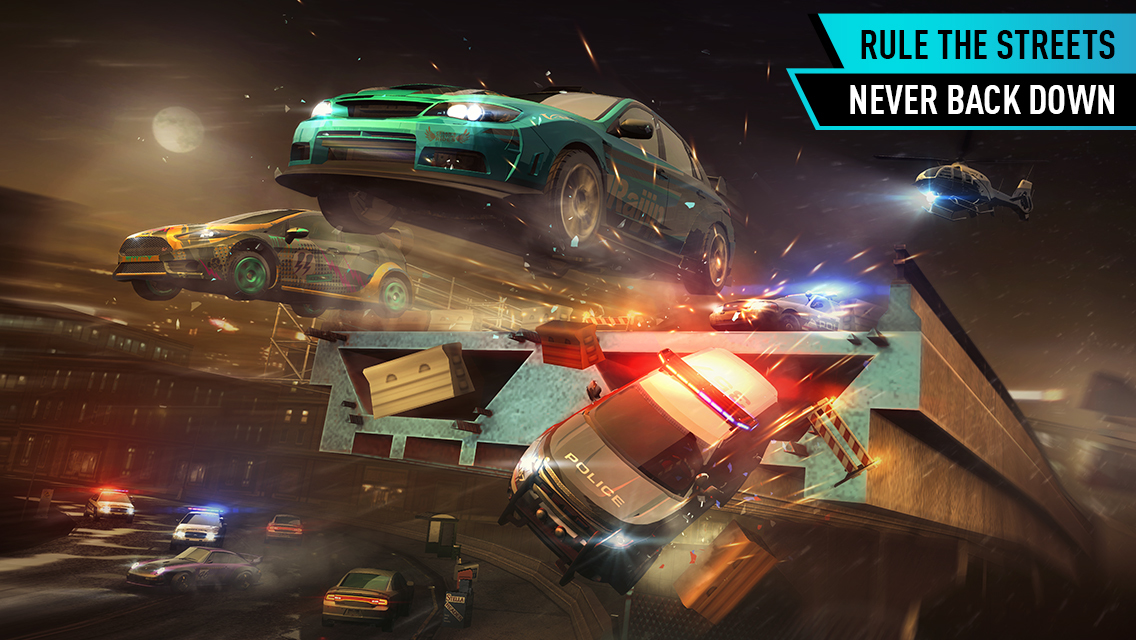 Need for Speed No Limits, Free The title may be one of the biggest misnomers since Spider-Man Unlimited, but Need For Speed: No Limits appears to have found an audience, so the updates will flow. This version adds new Tuner Trials to the game where you can compete for specific parts each day, and a new tournament car in the form of the '69 Dodge Charger R/T. Special paint-job not included, of course.
Real Racing 3, Free Real Racing 3 pads out its roster of cars with a few more Fords, including the 2015 Mustang GT, the Shelby GT350R, and the Mustang GT Premium. Naturally, those cars will only be available to the five richest kings of Canada, but hey, they're in there! You can also win a 2015 Porsche 911 RSR in the on-going Gauntlet Season 3, but again, only if you're one of the five richest kings of Canada. No substitutions will be accepted.
Lifeline..., $2.99 Lifeline's writer, Dave Justus, has come back around to add another short story to the game. Something about Marines and Tau Ceti and some kind of weirdness. I'm sure it's all on the up and up, though. But if you really want to find out for yourself, pull your Apple Watch out of the desk drawer, charge the battery, and jump back into the world of Lifeline. Or just play it without the Watch stuff. It's good either way.
Sonic The Hedgehog 4â"¢ Ep. II, Free Gosh, the update notes sure tell the tale on this one, and they're not even that detailed. Sonic 4 Episode 2 now works with iOS 9. And iOS 8. And iOS 7. Yes, the last time this game was working properly was on iOS 6. Well, look, we waited 11 years for a sequel to NiGHTS. As SEGA time goes, this was actually pretty quick.
Cataclysm: Dark Days Ahead, Free If you read my review of this game, you'll know that it's a really cool game that basically requires you to use the software keyboard. This update takes the logical step of letting you optionally make use of a Bluetooth keyboard, which more or less makes this just as good as the computer version. For the non-keyboard-having types, this update also adds a tab button, so you can tab. Who doesn't like tabbing? Dangerous people, that's who.
Plants vs. Zombiesâ"¢ 2, Free The next wild location on the Plants Vs. Zombies agenda is… oh, it's just the normal yard. Well, that's cool. Plus, it's not like these 16 new levels aren't throwing out any new tricks. Portals and zombies from other worlds make this a deadly remix. Two classic zombies return, a few new free plants have been added, and there's a new premium plant for those with an eye to spending some cash.
World of Tanks Blitz - 3D War, Free No new tanks this time around, but there are still lots of nifty things in the latest version of World Of Tanks. Camouflage! 40 different patterns, in fact. Then there are a handful of new missions based around Japan, which go nicely with the recently-added Japanese tanks. Clans can now build up a Supply level to get better and better discounts on items, and a few balancing tweaks have been made.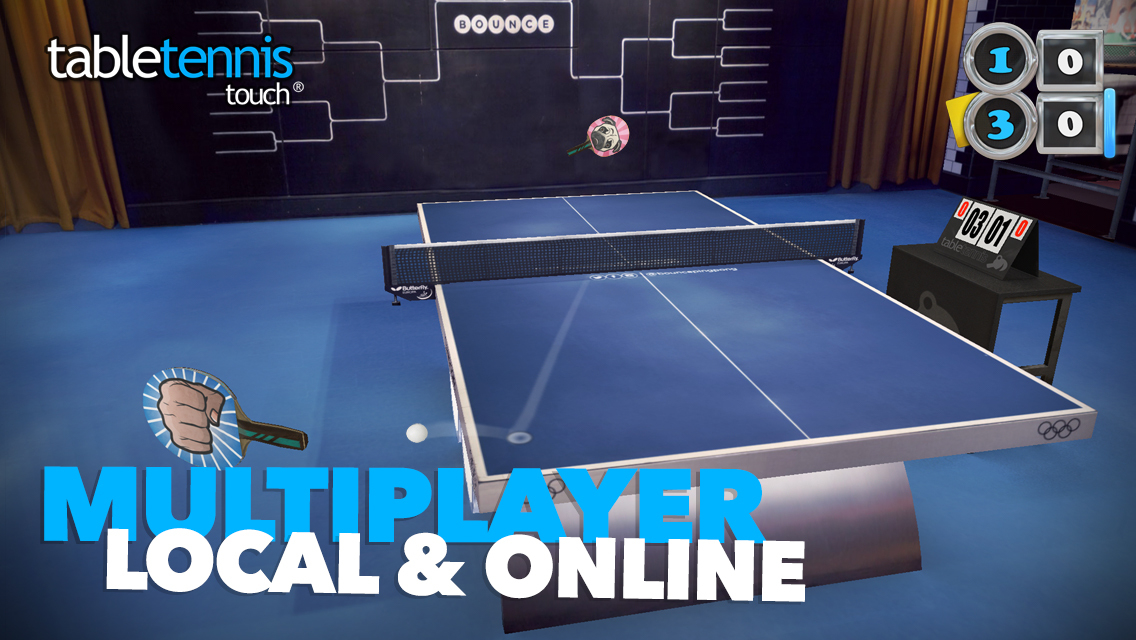 Table Tennis Touch, Free Several new additions highlight this update to Table Tennis Touch. You can now choose from 9 arenas in Quick Game mode, the online mode has voice chat capability, more flags have been added for you to choose from, and Entry Stakes are out, out, out. There are some other changes too, many of which are connected to the game's tutorial, but you can check out the update description if you're really curious.
Heavy Blade, $2.99 Suitably for a game called Heavy Blade, this update includes several new edged weapons that appear to be heavy. The pole axe, butcher's blade, heavy axe, and lightning sword join the line-up, along with an assortment of new spells. You can unlock these goodies by beating chapters.
Vainglory, Free Today in my part of Japan, a snowstorm managed to knock out power for the entire city for about an hour. Trains are delayed, school is canceled, and ninjas are running more amok than usual. I guess what I'm saying is that winter is super-hot right now, and Vainglory is getting in on some of that. This update adds the new hero Reim, described as a grumpy old winter mage. Fun fact: spring mages don't wear underpants. Anyway, Reim uses all kinds of ice- and cold-related attacks, and for some reason can summon a valkyrie. Neat trick, that. There are some other things that come with the new character, as usual, but you can probably find that info faster than I can re-write it, so let's do that.
Knights of Pen & Paper 2, Free This new update adds a brand-new expansion to the game for the tune of $1.99. It's a high-level campaign with dragon fights, new locations, one new dungeon, and more. The problem is that it seems to be broken on some devices, and there are fishy things happening on others. But if you've ever wanted to see a literal paywall, it's in here.
Zombie Road Trip, Free The secret big news of this update is that the game is now 64-bit compatible, but because that's not enough to put butts in seats all on its own, there are also three new cars to unlock. There's a medieval carriage, a wild west wagon, and a caveman. Also, bug fixes, which have been oddly absent from many of the update descriptions this week. Hmm.
Star Traders 4X Empires Elite, $4.99 As you would expect from a Trese Brothers update, there's a lot in here, but most of it is going to only sound impressive to people who are playing the game already. You'll have to trust me here, there's some good stuff in this update. You can now see EP on Politics screens, the current date is listed on Turn Events, there's a new Ice Fields map, there are two new ship skins in the Hyperion Ship Skin IAP pack, and lots of other tweaks and balance adjustments.
METAL SLUG DEFENSE, Free The latest event in Metal Slug Defense is another King Of Fighters collab called Black Noah Attack. You need to get the Invitation item from the KOF area, which unlocks a new stage. If you can beat it, Rugal will be available to buy in the shop. Rugal is a jerk. You want him on your side, trust me. Naturally, there are some new units and special missions in this update, as well.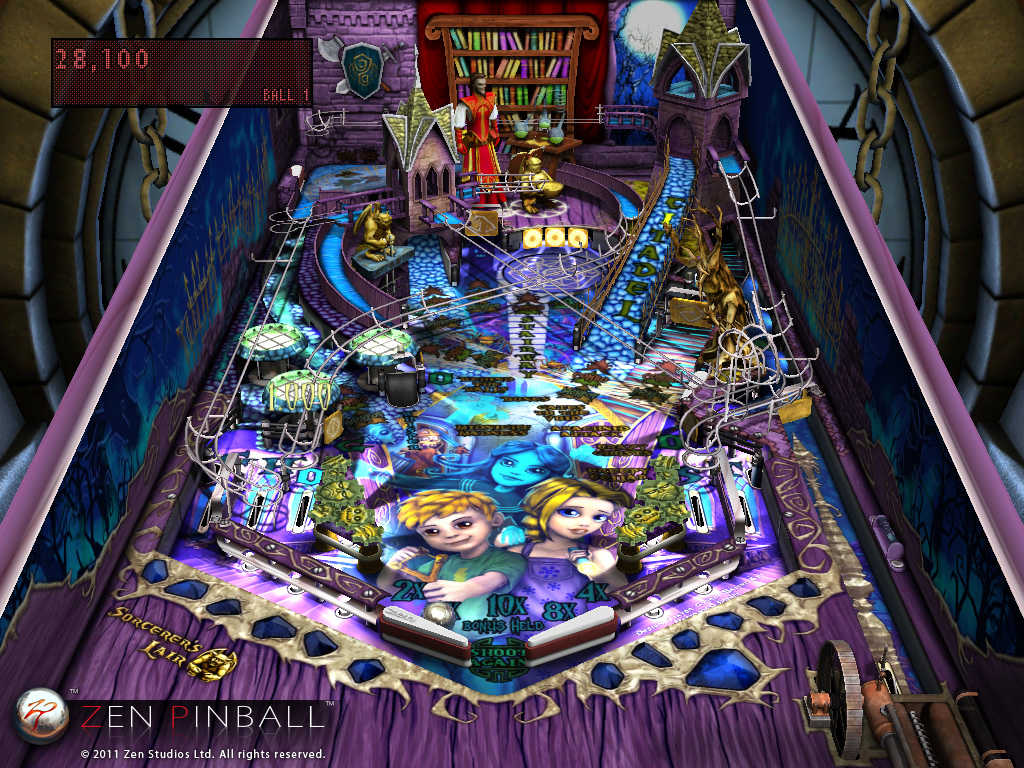 Zen Pinball, Free Zen Pinball's got two new tables based on some new science-fiction movie that's been doing pretty well for itself at the box office. You can be the good guys and play the The Force Awakens table, or be the bad guys in Might Of The First Order. Each table is a $1.99 IAP, and they are also available in the Star Wars Pinball app if that's your preference.
Rogue Saga, $0.99 Rogue Saga has new stages, new monsters, and some UI improvements. This update also makes several bug fixes and smooths out the difficulty a little to make the game easier in the beginning. Don't worry, it still has teeth in the long run.
Mutant Mudds, $4.99 Well, the good news is, Mutant Mudds now works on newer hardware after years of being broken. The bad news is, it no longer works on non-64-bit devices. That was not intended, though, and the fix for it has already been submitted to Apple, so hang in there. This update also adds 20 Ghost levels as a $1.99 IAP. Hopefully the game is good to go for a while after that fix update goes through.
Heroes of Steel RPG Elite, $3.99 Those busy beavers at Trese Brothers have updated Heroes Of Steel in the last week, too. This update makes some changes to damage calculations which should help balance out dual-wielding a bit. It also adds a ton of new enchanted gear, makes some UI fixes and improvements, and adjusts a few things for the Tamilin character.
Wayward Souls, $7.99 The amazing Wayward Souls got a pretty big update, adding in a Pet System that allows you to find some helpful companions in the dungeons. This update is also testing a new animation system, and if it's successful, it will probably be implemented across the board rather than being confined to pets. Additionally, there are some new rooms and rare content to uncover, and some tweaks and bug fixes to round things out.
Five Card Quest - Tactical RPG Battles, $2.99 Rocketcat joins the busy beaver club this week by swinging in for an update to Five Card Quest, too. There is a huge list of things they changed in response to player feedback, but the highlights include enemy attack indicators, a sign that enemy HP is within mercy range, a big ol' nerf to the Mirror Shield, some improvements to the save system, and easier access to the game's beastiary. Many more little things, too, so go on and check those notes out, or better yet, give the game a go. For outstanding achievement in the field of update excellence, I'm giving Rocketcat the ultra-coveted Update Mondays Most Spider-Mans Of The Week award, and that was no mean feat this time around.
That about wraps it up for last week's significant updates. I'm sure I've missed some, though, so please feel free to comment below and let everyone know if you think something should be mentioned. As usual, major updates will likely get their own news stories throughout this week, and I'll be back next Monday to summarize and fill in the blanks. Have a great week!