Hello everyone, and welcome to the week! It's time once again for our look back at the noteworthy updates of the last seven days. After a couple of quiet weeks, things are slowly starting to get back to normal for Update Mondays. This week's article is still a little skimpy compared to usual, but things are picking up. Of course, you can keep an eye out for updates yourself using AppShopper Social (Free), the watchlist in the TouchArcade App (Free), or by participating in the TouchArcade forums, but this weekly summary is here to fill in the things you might have missed. Let's dig in!
Pixel Dungeon, $2.99 Pixel Dungeon is a really cool roguelike, and as we see with many roguelike updates, its latest version has a lot of little tweaks that can have significant results. There's a new perk for Berserkers, the ability to merge wands together, some balance tweaks to a few of the wands, and a couple of adjustments to sacrifices, among other improvements.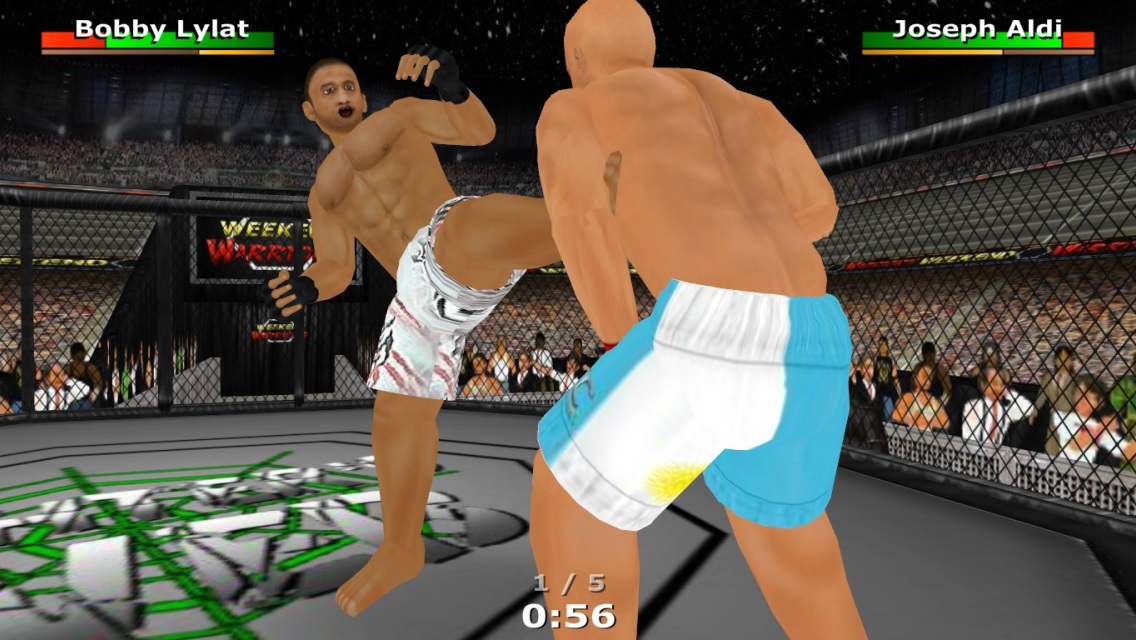 Weekend Warriors MMA, Free Regular readers of Update Mondays know that developer MDickie doesn't fool around when it comes to updates. His latest game, based on MMA fighting, has already seen a few and here's one more for the pile. The new version makes a few changes to the management side of things including some changes to contract renewals and how the game handles injured champions, improves the logic of the challenges issued by your opponents, and fixes some bugs, as well as a couple of other little things. I'm sure we'll be seeing this game again soon enough.
Cardinal Quest 2, Free Whoa, what is this? Update-Neat-Roguelikes Week? Cardinal Quest 2 has a new update that makes a few tweaks of its own. Lots of bug fixes, of course, but other things as well. For starters, spells have been changed to have per-Act drop rates, which means you'll be seeing more of some spells and fewer of others. Over in the Tower, the Scavenger's prices have been adjusted to give you a little relief after every 20 floors. Paladin, Ranger, and Thief have seen some minor tweaks, and the spell line-up has seen additions, tweaks, and returns.
A Noble Circle, $1.99 I love Amir Rajan's games, but his cryptic update notes mean that I sadly must declare him a menace to Update Mondays. A Noble Circle is a cool game that doesn't get talked about much, and it has updated with… something! But who knows what, and the notes sure aren't telling. All you can really do is try it out and see if you can spot the changes.
Trouble With Robots, Free If your trouble with robots was that Trouble With Robots had IAPs to unlock its additional chapters, I have some good news for you. In its latest update, Trouble With Robots has shifted to a fully-premium model, which means if you plunk down your buck up-front, you get the whole game. Is it worth a buck? Yes, I think it is. Give it a shot, it's worth it for the laughs alone.
Dash Quest, Free I can't be totally sure, but I think this is a game about going to the local supermarket and picking up some salt-free seasoning. Well, whatever the case, the game now has support for iCloud, an increased level cap, a bunch of new items and skills, a new daily login bonus, and some other adjustments and fixes.
Into the Dead, Free Zombies! They might be last decade's fashion statement, but some gamers can't get enough of them. If you count yourself among that number, you might enjoy Into The Dead, which got an update last week. What an update, too. Whereas before, you could have a dog by your side as you battled undead hordes, now you can get up to three dogs. That's two more top pups at your side, enough to make you an unstoppable force of destruction for sure. This new version also offers some UI improvements and 3D touch support.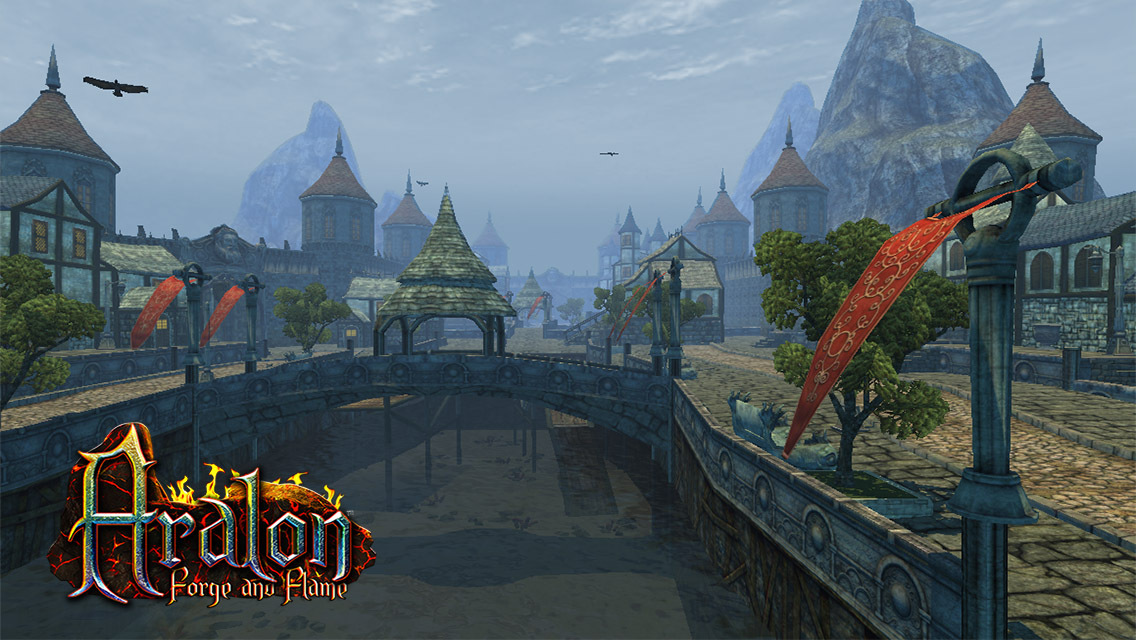 Aralon: Forge and Flame, $4.99 Crescent Moon isn't napping on trying to get Aralon's sequel into a stable, relatively bug-free state for most players. This update adjusts the game's memory usage to try to prevent crashes on older hardware, addresses bugs in certain sub-quests, and takes out a bunch of other general bugs while it's at it. Hopefully, that's most of the issues sorted.
Sky Burger, Free It's always nice to see an older game get some extra love from its developer, even if Sky Burger isn't exactly my kind of jam. NimbleBit have completely redone the graphics, added some new ingredients, new burgers, and the ability to customize your character and food truck. Since I'm kind of hungry, I'm going to give this game the coveted Update Mondays Most Spider-Mans Of The Week award this time around. Enjoy!
Skyline Skaters, Free Well, I suppose it's been a few weeks since the last update, so Skyline Skaters was certainly due for a new one. This time, the setting is Rome, where you can see the Colosseum, dodge flying pizzas, and skate through crooked alleys and old ruins. I don't know, friends. Flying pizzas? Can any of our Italian readers confirm that sort of thing goes on in Rome? Because if so, I know where I'm spending my summer vacation.
Angry Birds POP!, Free I'm trying to think back to all of the names this game has gone by. I think it started as a Stella branded game? Then there was the Shakira thing. Was there a Sonic The Hedgehog cross-over, too? Well, there's nothing fancy about it at the moment. It's just its usual, super-original self. And it has 20 new levels in an episode built around Luca, who I'm not sure I actually recognize. Luca's got a Sonic Pop attack, though, so that's probably good enough. According to the notes, this game has more than 450 levels now, which is pretty impressive, I suppose.
Minigore 2: Zombies, $1.99 Speaking of years-old iOS games, Minigore is apparently six years old now. Where does the time go? To celebrate, Minigore 2 has a nice update full of goodies. First, in boring-but-useful news, the game now supports 64-bit hardware and is fully compatible with iOS 9. There are also higher-res assets and some new visual effects, along with a new camera system to show them off. Two new characters, Scarecrow and the Evil Knight of Hardland, make the scene, and your character is now speedier than ever. All this, and balance tweaks! Oh, boy!
Dungeon Time, $0.99 I don't know that anyone would say that Mooff Games's releases are the most well-polished around, but Dungeon Time came out of the oven a little more doughy than usual for the developer. Well, they took the criticism to heart and have come back with a massive update to try to make things right. The list of changes is too large to detail here, but the highlights include fixes to the game's targeting, some major changes to the difficulty balancing, some great multiplayer tweaks, and a lot of UI improvements. If you were turned off by the game's initial release, it might be time to give it another look.
That about wraps it up for last week's significant updates. I'm sure I've missed some, though, so please feel free to comment below and let everyone know if you think something should be mentioned. As usual, major updates will likely get their own news stories throughout this week, and I'll be back next Monday to summarize and fill in the blanks. Have a great week!