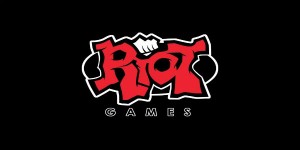 While this news is definitely more on the speculative side at the moment, I couldn't ignore the possibility that Riot, the developer of League of Legends, might be building a card game that might be heading to mobile too. As you can see, plenty of "mights" there, but still an enticing possibility. According to a recent trademark filing, Riot is developing a game called League of Legends: Supremacy. Filed under the "computer programs for video games and computer games…downloadable video game software for use on mobile phones" class, there's little doubt that League of Legends: Supremacy will be a video game, but whether it will end up seeing the light of a day as a finished product is another story all together. What's even more interesting than the trademark filing is a questionnaire that Tencent Games (which recently acquired 100% of Riot) sent to some Chinese gamers yesterday.
According to reports, if you declare that you've played Hearthstone, you are then asked whether you've played League of Legends and "What's the operating system of your mobile phone." After these questions, the questionnaire states that "Tencent Games will hold a special event to give players a chance to test a brand-new title next week" and offers the option to join the test.
Judging from the Hearthstone reference, it's quite possible that League of Legends: Supremacy will be a mobile or multiplatform card game designed to steal some of Hearthstone's glory (and money). So, as I've said, plenty of speculations here, but it does look that if nothing else, Tencent and Riot are testing the waters for a future Hearthstone-like game. We'll see what will come of it, I suppose. Would you be interested in such a game, and do you think Riot would even make such a move?
[via 2p]