The idea behind the TouchArcade Game of the Week is that every Friday afternoon we post the one game that came out this week that we think is worth giving a special nod to. Now, before anyone goes over-thinking this, it doesn't necessarily mean our Game of the Week pick is the highest scoring game in a review, the game with the best graphics, or really any other quantifiable "best" thing. Instead, it's more just us picking out the single game out of the week's releases that we think is the most noteworthy, surprising, interesting, or really any other hard to describe quality that makes it worth having if you were just going to pick up one.
These picks might be controversial, and that's OK. If you disagree with what we've chosen, let's try to use the comments of these articles to have conversations about what game is your game of the week and why.
Without further ado…
Dashy Crashy
If you're reading this right now, you should feel bad for me. Go ahead, sympathize, I'll wait. All done? Good. So why the call for sympathy for little old me? Well, it's as first-world as a problem can get, but this week was far and away the hardest week to come up with just one game to be the Game of the Week due to the insane amount of quality releases (and some great stragglers). I am not even exaggerating when I say there were at least a dozen games this week that could easily qualify. Not just those big-name type of games either, but some real surprises. I wish I could just list them all! But no, that would defeat the purpose.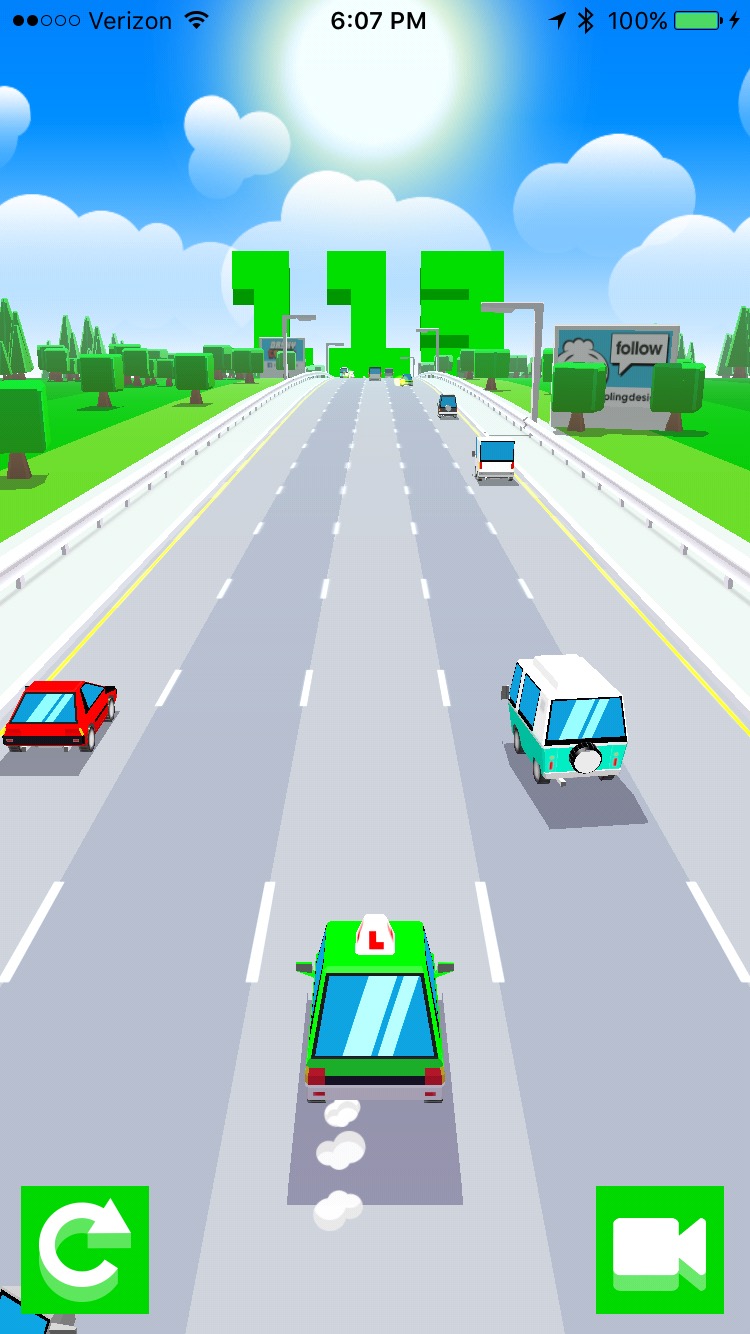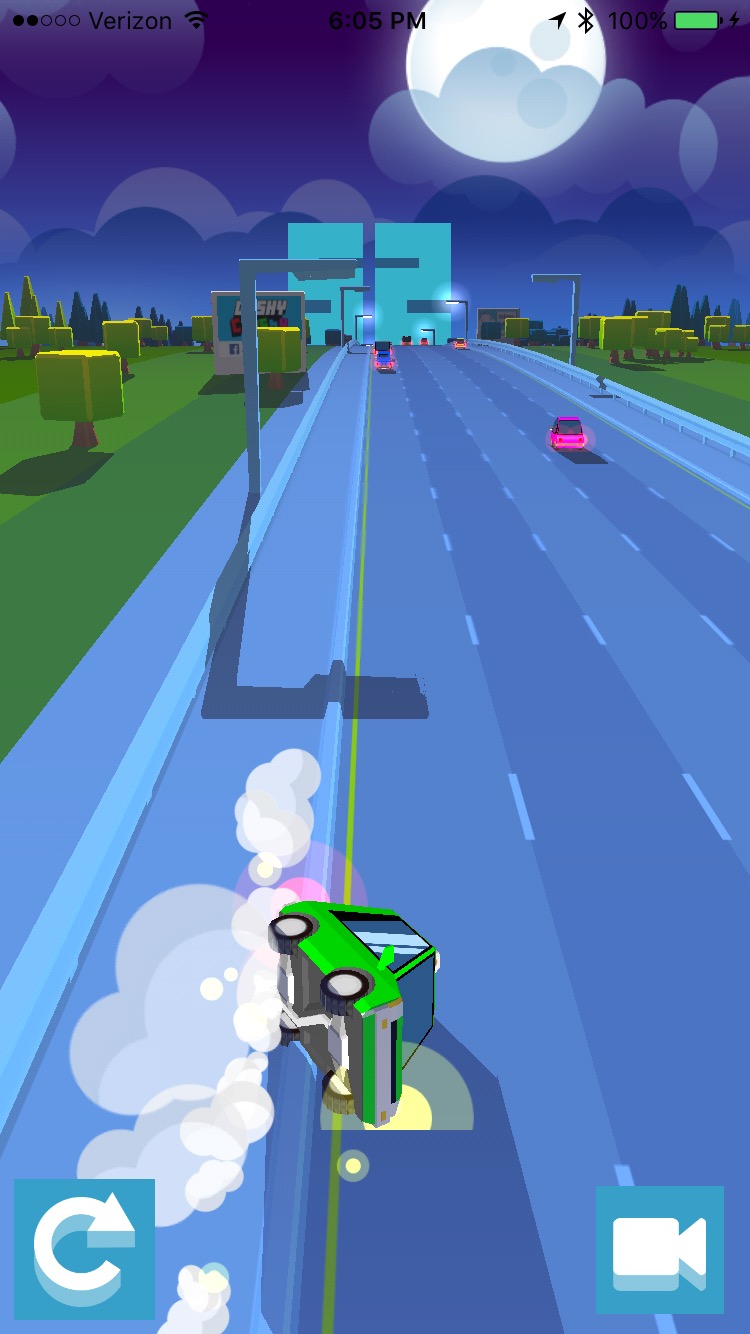 So I'm going to default to the game that surprised and delighted me from the first moment I fired it up, and has been my go-to game out of the bunch so far this week. That game is Dashy Crashy (Free). In a world of endless Crossy Road-alikes, I know the name doesn't inspire much confiedence. And to be honest, it is "one of those" Crossy games in structure. But boy howdy is it a fun one.
The premise is simple, and even sounds pretty boring on paper. Dashy Crashy is a behind-the-back runner style game but with five lanes to switch between rather than the typical three. Your goal is to avoid crashing into other traffic and make it as far as possible. A neat twist is the ability to swipe up over and over to continuously increase your speed, which is necessary at times as occasionally a rival car will roll up on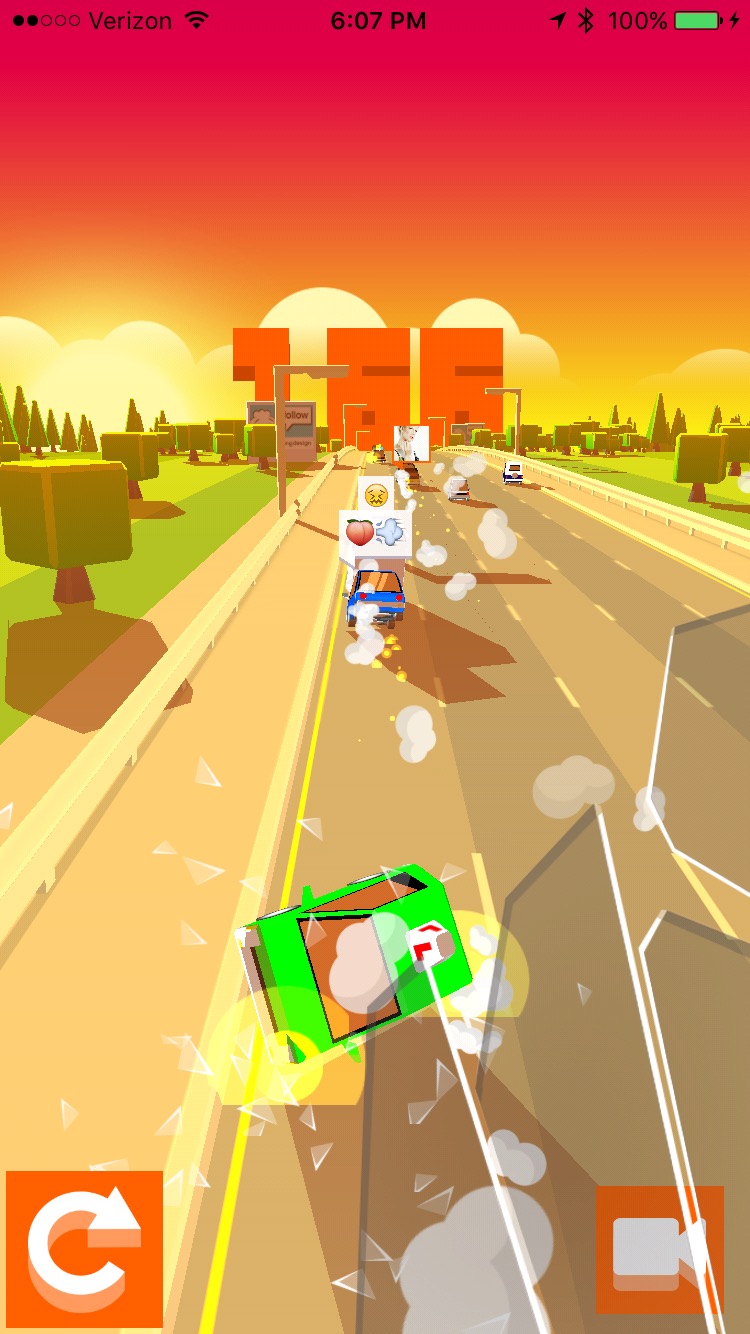 you and you must outrun them. You can also swipe down to slow down, but don't slow too far down or else you'll get rear ended and that means game over.
I realize that nothing I've described so far sounds all that exciting, and I wouldn't blame you for thinking that. Dashy Crashy looks like about a million other games out there, but it's something you really need to play for yourself to fully appreciate. This game is all about the details. The sense of speed is fantastic, the visuals are colorful and clean, there's a slick day/night cycle and the scenery changes as you play, and the music and especially the narrator harkens back to those over-the-top sounds you'd hear out of racing games in the arcade era. There's also fun little easter eggs like tapping your vehicle while playing to honk its horn or tapping it during vehicle selection to cycle through various paint color options. This is a game that simply makes me happy.
Dashy Crashy is also noteworthy for its pay model. It's free and comes with a set of "tokens" that each allow you to play one game. When you run out of tokens you can watch a video ad to top them back up. Of course, showing its Crossy influence, Dashy Crashy has a ton of unlockable vehicles. These are unlocked at random for free or each can be bought outright for real money, and buying any of them completely removes the token system and ads. What's cool is that there's different tiers of unlockable cars that span from 99¢ to $2.99, so there's an element of "pay what you want" to unlocking the premium version of Dashy Crashy, which is cool.
Honestly, I'm pretty much at the point where whenever I see another "Crossy" game I just about want to puke. That initially was the case with Dashy Crashy too, but I decided to give it a fair shake and boy am I glad I did. And in the face of so much competition this week, I definitely didn't think this would end up on my Game of the Week radar. I know some folks will think this pick is crazy, but I urge you to give the free download of Dashy Crashy a try for yourself as you might be taken by surprise like I was. I've seen plenty of these types of games come and go in the past year or so, but Dashy Crashy is one that I foresee sticking around on my device for a long, long time.