Similar to last week, there were some stragglers that released after the typical weekly release time that we've all become accustomed to. The only difference was that last week's normal release post on Wednesday night was relatively light, with a pretty hefty number of late arrivals in our second release post on Friday. This week, the normal release post was chock full of stuff, and this second one is really just a handful of stragglers. However, these stragglers are pretty noteworthy and are totally worth highlighting, so if you still have some energy left after all the new games that have already hit check out this list below and strap in because the next week or so will probably be just as insane as the holidays approach.
Edit: Metro 2033: Wars has exited soft-launch and been added to the list below!
---
Basketball Time
iTunes Description
It's time for a new basketball game with a simple and intuitive shooting mechanic that is easy to learn.. but challenging to master. Basketball Time is the first game to factor in both timing and angle making it the most realistic basketball shooting game ever released on mobile. Detailed player statistics allow you to compete with yourself along with your friends. See if you have what it takes to reach the top of the leaderboards!
Forum Thread: Basketball Time (by Koality Game)
---
Bebop Puzzle Beat
iTunes Description
Tag along with a jazz band in a unique puzzle-action adventure! Join Bosco, Miles, Hot and Jelly on a journey that will take you through a dangerous forest, fun fairs, gigantic towers, and even the Land of Magic itself.

Your goal? To rescue lovely singer Mila from the paws of evil! But beware Powerful bosses, intricate puzzles, and even a game screen with a penchant for high-speed spinning await you at every corner.Inspired by the 1940s era, Bebop Puzzle Beat features a charming, jazzy world in vivid color and a cool soundtrack.

Combining puzzle and action, Bebop Puzzle Beat challenges you to think your way through enigmatic riddles and utilize a number of defensive strategies.
Forum Thread: Bebop Puzzle Beat (By Plastic Dreams)
---
BMO Snaps – Adventure Time Photo Game
iTunes Description
From the the makers of Bigfoot Hunter, it's BMO Snaps! Use BMOs camera to snap pics of your favorite Adventure Time peeps!

Oh, snap! Evil holograms are running wild, and only you can stop them! Take pics of Buffy Baby Finn, Simon & Marcy, LSP, Young Billy, Cosmic Owl, the Vampire King and more. Defeat historical homies, cosmic peeps, mega dweebs, and hologram doubles to unlock new entries in Princess Bubblegums Holopedia.

Take pictures of yourself in BMOs photo booth, then add Adventure Time stickers and save right to your phone or tablet.
Forum Thread: BMO Snaps – Adventure Time Photo Game (by Turner Broadcasting System, Inc.)
---
Fantastic Plastic Squad
iTunes Description
The Golden Age of Action Figures is here again. Travel back to 1984 and join forces with a team of 5 action figures known as the Fantastic Plastic Squad! Choose between the heroic Cyber Squad, the noble HeroBots, or the enchanting Glamazons and get ready for high adventure. Take command and defend your house from the ever growing hordes of evil. Enjoy explosive third-person combat in a nostalgic throwback to the landscape of yesterday. Explore a detailed world of heroes, accessories, and villains as you battle to defeat the nefarious Dr. Demonocle and his Legion of Goons!
Forum Thread: Fantastic Plastic Squad (By DropForge Games)
---
Fortress Destroyer
iTunes Description
In 2063, vast ice shelves in western Antarctica broke free, crushing coastal cities beneath cataclysmic waves, overwhelming nuclear failsafes, and plunging the world into disease, mutation, economic collapse, and regional conflict. Governments crumbled, and in 2065, Aiden Black, head of the world's largest naval military contractor, Blackwater Enterprises, unleashed his stockpiled fleets and seized control of the seas.

You are a captain in the New Coastal Alliance, a coalition of surviving national and private fleets held together by the need to confront Blackwater. You must arm your ship, collect valuable Blueprints to build your strength, and assemble a fleet of warships mighty enough to challenge Blackwater and allow our world to rebuild.
Forum Thread: Fortress: Destroyer (Ninja Kiwi)
---
Lifeline: Silent Night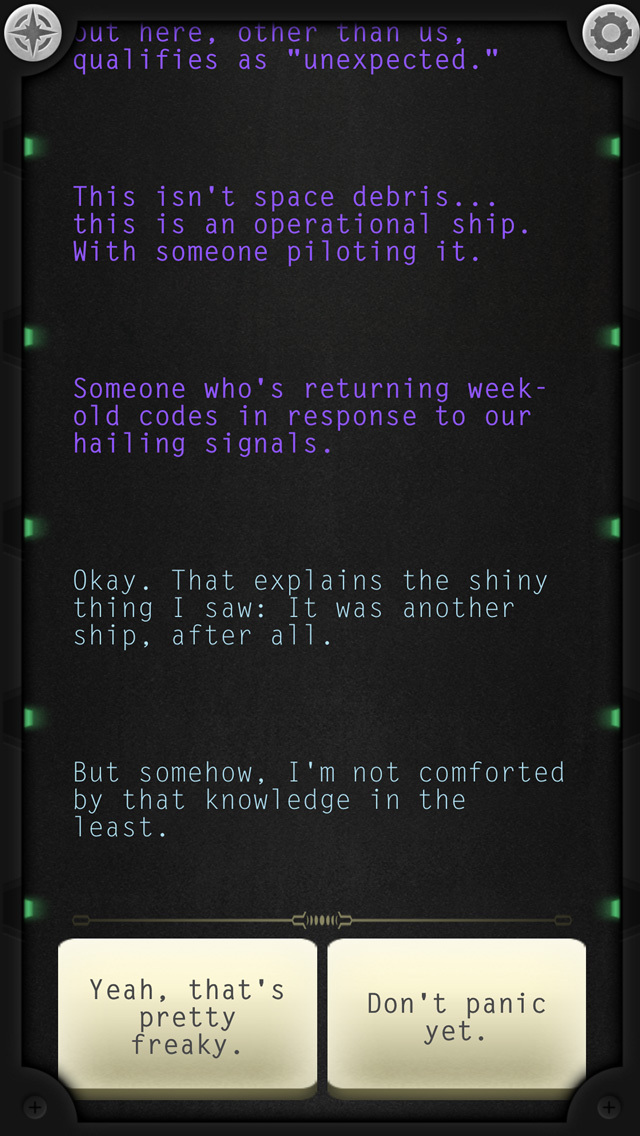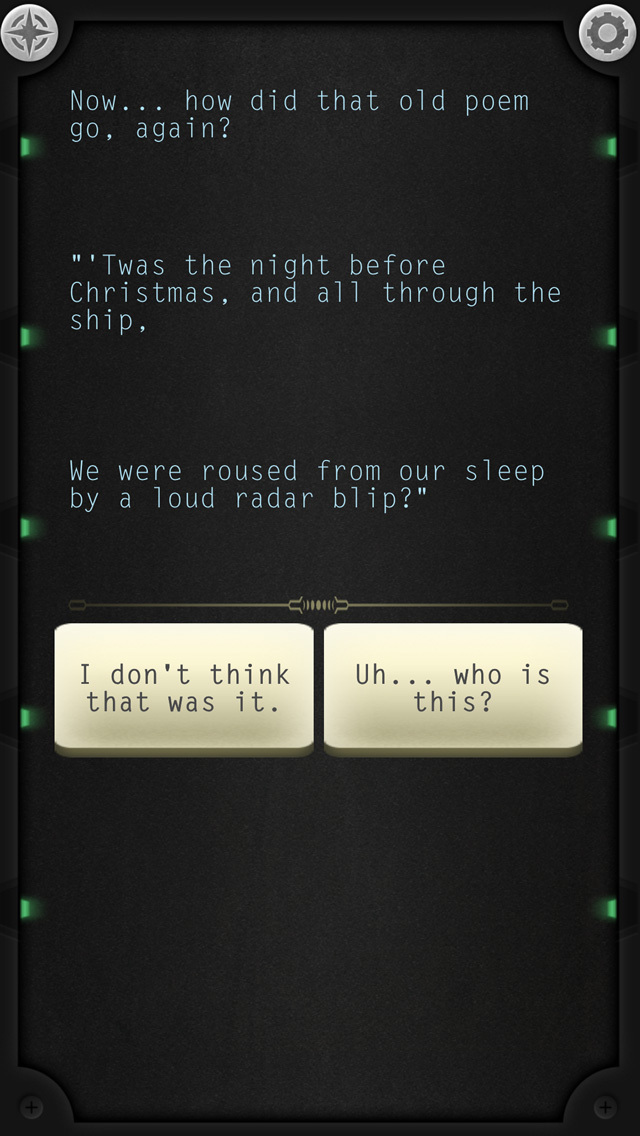 iTunes Description
The hearts and imaginations of countless players worldwide were captured when the original Lifeline took the App Store by storm and became the #1 Top Paid Game, and now Taylor needs your help again in Lifeline: Silent Night!

Acclaimed author Dave Justus returns with a suspenseful new story that plays out in real time, delivering notifications throughout your day. Keep up as they come in, or catch up later when you're free. You can even respond to Taylor directly from your Apple Watch or iPhone lock screen without launching into the app. Your choices shape the story as you play.

Simple actions can have a profound effect. Complete any single path in the game and then go back and see what happens when you make a different choice.

Lifeline: Silent Night is a deep, immersive story of survival and perseverance, and it's up to you to save the White Star before it's too late for its intrepid crew. The fate of Taylor, and the world, is in your hands!
Forum Thread: Lifeline: Silent Night (by 3 Minute Games, LLC)
---
Metro 2033: Wars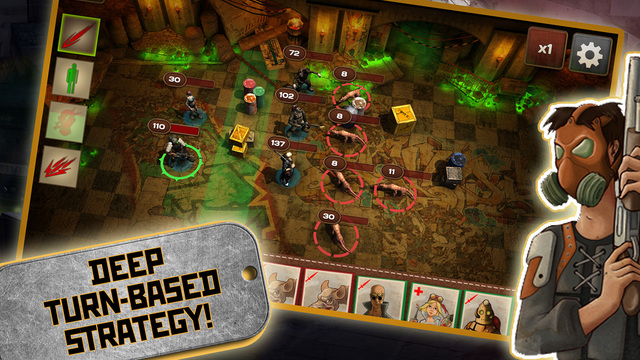 iTunes Description
It's the year 2033 and the entirety of the world has been reduced to nuclear rubble. Humanity is nearing extinction and radiation is making even the most basic surface dwelling, uninhabitable. New life forms have arisen that are far better adapted to this new dark, damp and alien-like world. Bands of survivors live on without ever knowing the warmth of sunlight, and whether or not they are the last ones left on Earth. The Moscow Metro is the reluctant home for this new humanity and one you protect at all costs.

Metro Stations have become city-states run by new and emerging Factions, uniting its members around ideas, religions, water, or simply the need to survive. Your daily existence centers around gathering resources necessary for survival, repelling attacks of mutants, exploring and conquering new metro stations and developing armed mercenary units when the need arises. To survive, you'll have to build necessary facilities at Stations, establish diplomatic relations with your neighbors and uphold the economy of your little underground state.
Forum Thread: Metro 2033: Wars (by Tapstar Interactive Inc.)
---
Party Gods
iTunes Description
Party Gods is a rhythmical game about fighting bunnies while they're trying to steal your dancing spot.

This Electronic Dance Music (EDM) game makes your body move against your will – TO THE RHYTHM! Your job is to defend yourself from hordes of raving bunnies by fighting them to the beat of the music. Three heroes and over a dozen of original songs are waiting for you. Take the party with you anywhere.
Forum Thread: Party Gods (by Chopsticks Games)
---
Tilt: Quill's Quandary
iTunes Description
Say "Ahoy!" to everyone's (second) favorite video-game hedgehog. The intrepid Captain Quill has lost his hat and it'll take all the mettle you can muster to recover it. Tilt your device a little to roll our chubby champion. Tilt your device a lot to slide the cargo and rearrange it to grant him safe passage.
Forum Thread: Tilt: Quill's Quandary (By Noah Rosenfield)
---