Telltale continues to release Minecraft: Story Mode (Free) episodes at probably a faster pace than any of its previous series, and we won't have long to wait for the next one. Episode 4, A Block and a Hard Place, will be available for download on December 22nd. Consider it a slightly-early Christmas present by what many consider the top developer of narrative-based games.
In Episode 4 (spoilers, of course), Jesse, Reuben, and the rest of the crew continue their desperate fight against the Wither Storm that just won't die. There's one thing, though, that can finally destroy it, but the crew will have to travel to the Farlands to find it. With the alliance breaking apart and friends becoming enemies, the task is even more difficult than before, and many sacrifices might be required if they are to be successful. In true Telltale fashion, I expect a couple of deaths, a maiming or two, and maybe an incurable disease.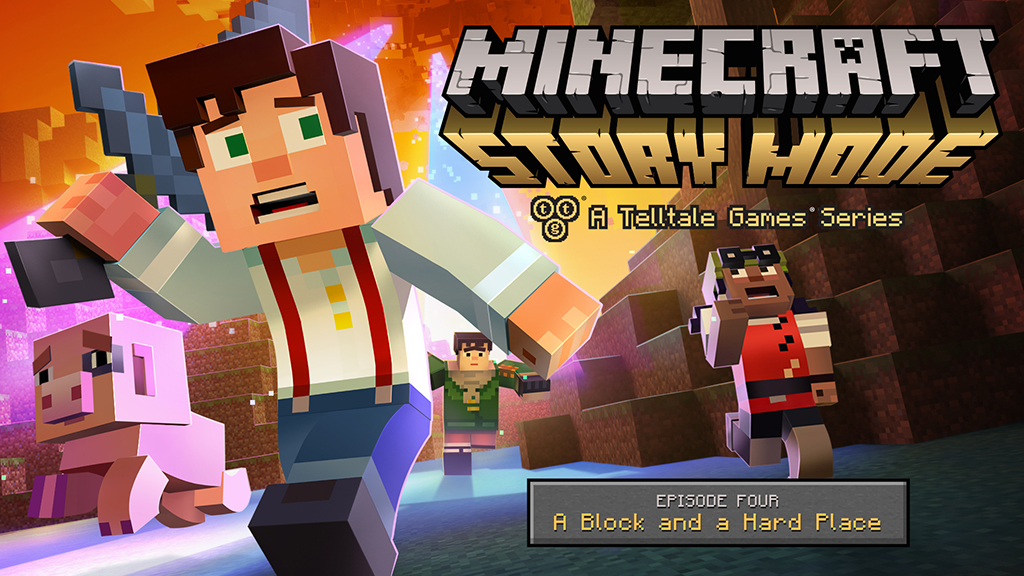 What's interesting about Episode 4 is that it will conclude the Wither Storm narrative arc, which raises the question about what will Episode 5 be about. Telltale won't spoil anything about that part of the story, but we should have a better idea of what's to come after playing Episode 4. One can only guess what Episode 5 might be about, but my money is on the final boss, Notch, coming to take back what's his.
The final episode launches early 2016, so not too long (I hope) before we know how the story will conclude. I'm excited to see where the story will go because even though we had a small speed-bump with Episode 2, Episode 3 was fantastic entertainment.