The folks at Super Evil Megacorp appear to be ramping up their hero development cycle as the hit mobile MOBA Vainglory (Free) has a new hero to check out less than a month after its last hero hit the Halcyon Fold. This time it's the Stormguard archer Kestrel that makes her debut.
Positioned as a ranged lane hero, Kestrel's moves are primarily centered around ranged attacks with her bow, such as Glimmershot, which is an aimed, armor-piercing arrow that does additional damage to enemies behind the target and also has multiple charges. Her second ability, Active Camo, grants temporary invisibility and movement buffs while also leaving a Mist in its wake that grants vision. Attacking an enemy in the mist does bonus damage and stuns. Her ultimate, appropriately titled One Shot, One Kill, fires a long range arrow and does damage to the first hero, turret or Kraken it sees while also granting full Adrenaline (Kestrel's heroic perk that increases attack speed and decreases ability cost with each stack). Based on what I've seen, she looks like a ranged Taka, but with more intricacies in positioning and aiming involved.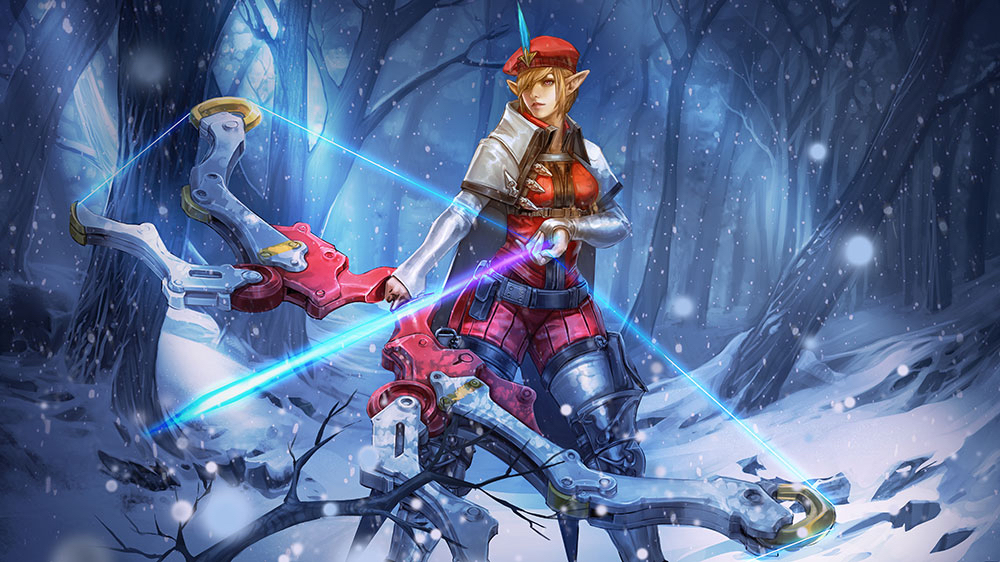 In addition to the new hero, 1.12.0 makes some significant upgrades to the Vainglory backend, hopefully preventing future outages  (such as the 1.11.0 debut) from occurring. There were also a lot of hero balance changes, with Ardan, Rona and Koshka getting some noticeable nerfs. Finally, a special Fortress holiday skin is available for purchase solely with ICE for a limited time (similar to the Halloween skins).
For the full details of Version 1.12.0 check out the change log here. Otherwise, check us out on our weekly Vainglory Mobcrush streams for some Kestrel action and be on the lookout for a beginner's guide in the near future.