I mentioned earlier this week when we posted our weekly list of new iOS game releases that it was a surprisingly light week, with only about 70% of the volume of new games that we'd been typically seen in the months since. Welp, looks like there were quite a few stragglers this week that snuck out later than usual, many of which we've talked about before and had been anticipating. So since it's the week's end here's a second Out Now post for you with some interesting stuff on it to check out. Enjoy!
---
Crimbo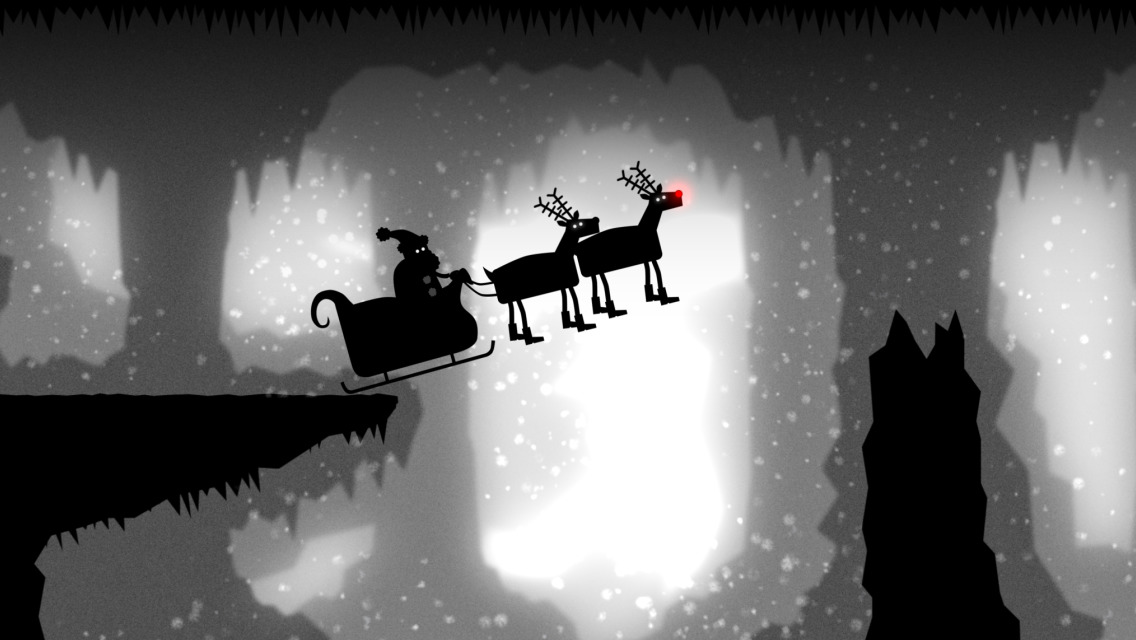 iTunes Description
Help Santa find his missing Christmas presents in a world full of perilous traps and life-threatening hazards!

Run, balloon, ski and sleigh your way through 12 brutally difficult levels designed to test your skills to the max!

** More levels will be added soon in future updates **
Forum Thread: CRIMBO (by Digi-Chain Games)
---
Defense of Fortune 2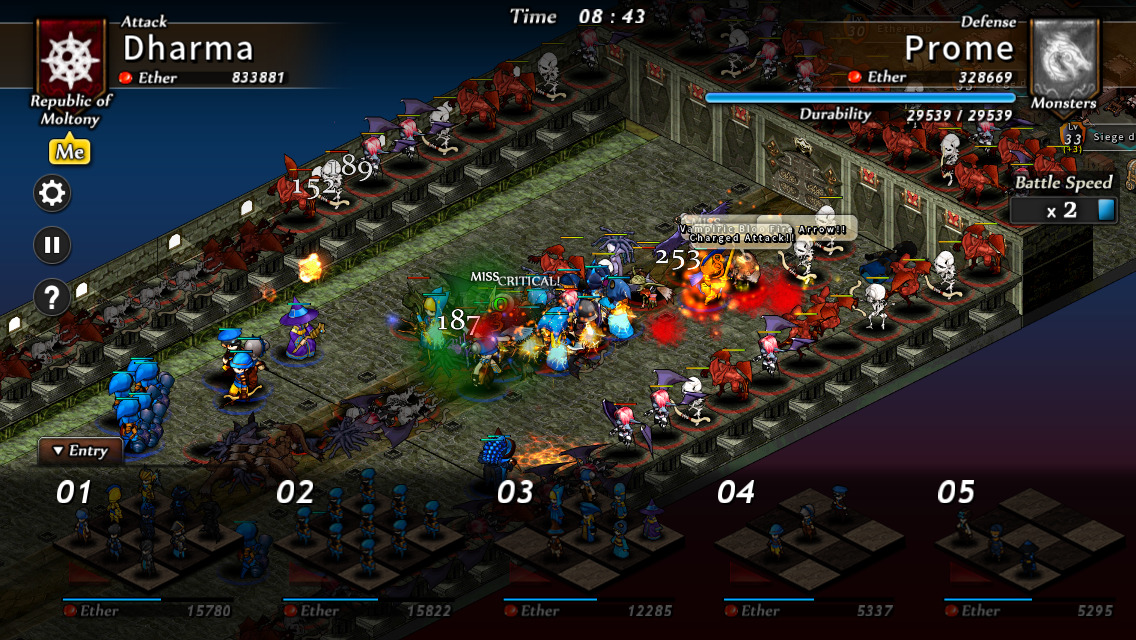 iTunes Description
Free era to Fortune continent! Defense of Fortune 2 is the official follow-up piece and 7th story of Fortune Chronicles Episode. As you can see the title, Defense of Fortune 2 is one of defense genre games. Previous work Defense of Fortune was focus on wall defense, but Defense of Fortune 2 deals with both offense and defense and struggles for ownerships of total 41 castles in Fortune continent.

Player should build and develop various facilities and raise powerful troops first, and then occupy other castles in continent gradually. Player should also defend own castles from invasions. If you enjoyed simulation game like Romance of Three Kingdoms in early days, you would understand how to play.
Forum Thread: Defense of Fortune 2 (by Dotomchi Games Inc.)
---
Firefly Sky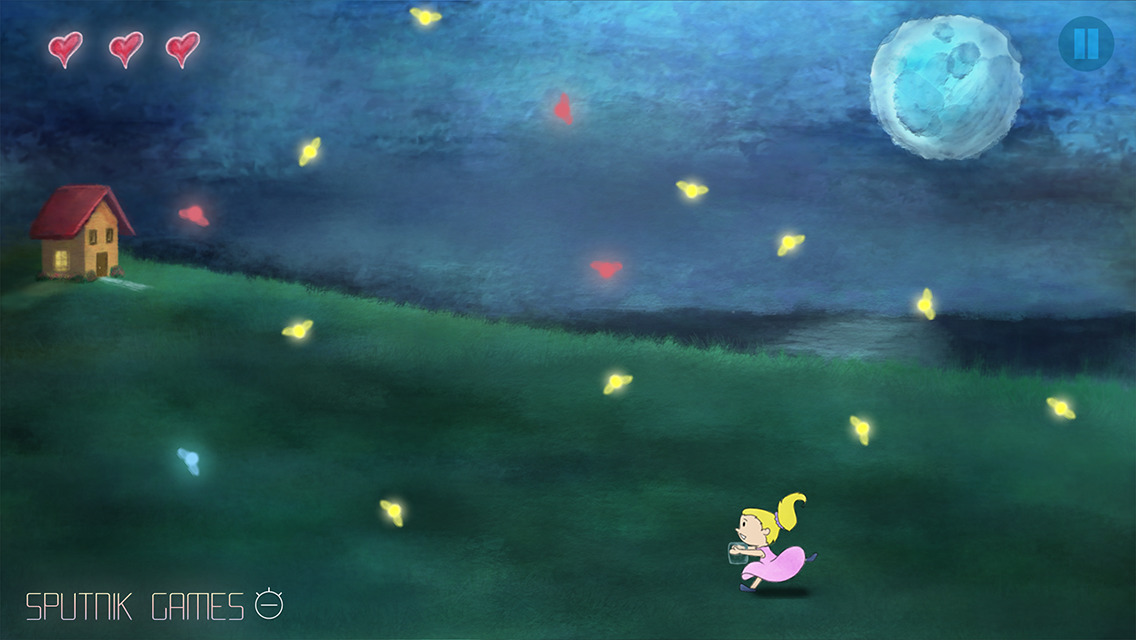 iTunes Description
To Catch the fireflies you tap your screen to throw the jar in the air. The longer you hold the tap the higher the jar will go. Tilt your device left or right to move the little girl. The jar will move with the girl even while in the air.

Your aim is you catch the yellow fireflies on each level. Each new level will have more and more fireflies. Be careful of the red ones. They fly slower but they'll make you lose a heart. If you lose all your hearts the game is over. Now and then a very fast pink bug will appear. If you catch it you'll get a bonus life!

Every level had a bonus bug. Each bonus bug is unique. If you catch a bonus bug it will help you catch the yellow fireflies. One bonus bug even lets you catch the red ones!
Forum Thread: Firefly Sky (by Sputnik Games)
---
I Wanna Be A Hero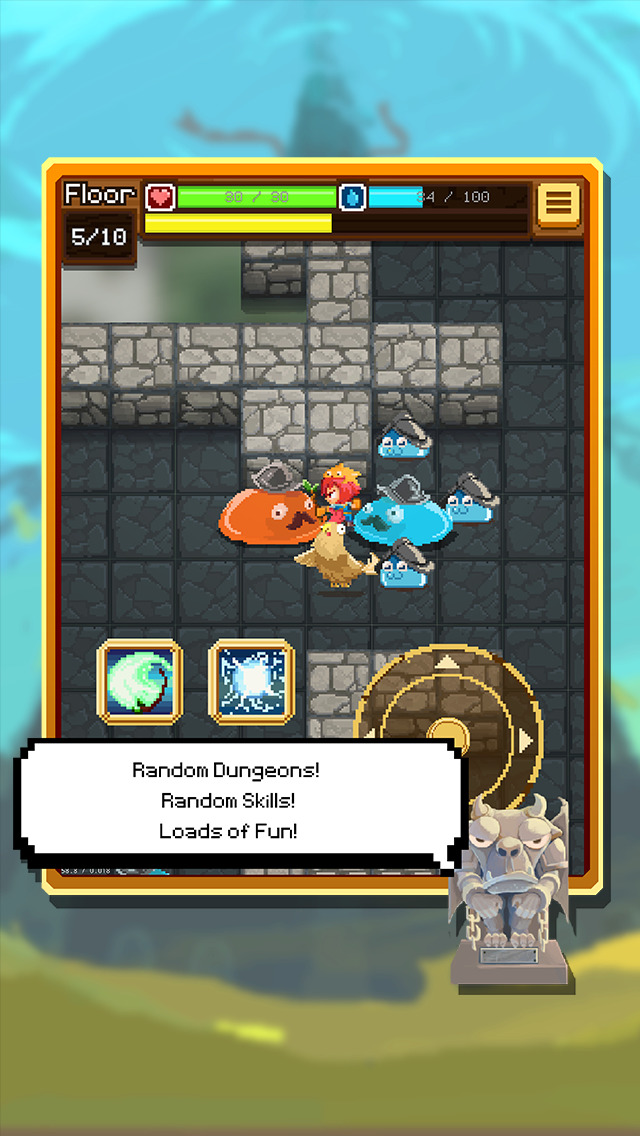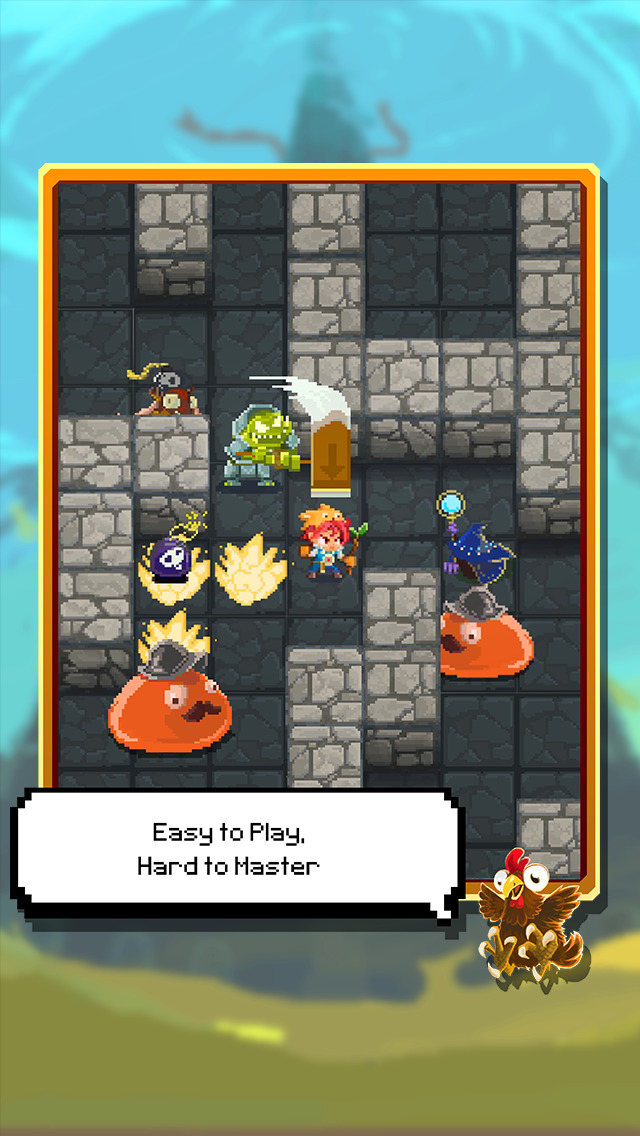 iTunes Description
QUIRKY ACTION ROGUELIKE!

I Wanna Be A Hero is an exciting action Rogue-like game.
Follow our protagonist to challenge a monster-filled tower to prove himself a hero.
Brave through hordes of monsters, utilize your wits and skills to defeat your opponents.
Fight your way up and ultimately face the Master of the Tower in an epic showdown.
Forum Thread: I Wanna Be A Hero (by 4EVA Studios)
---
Maestria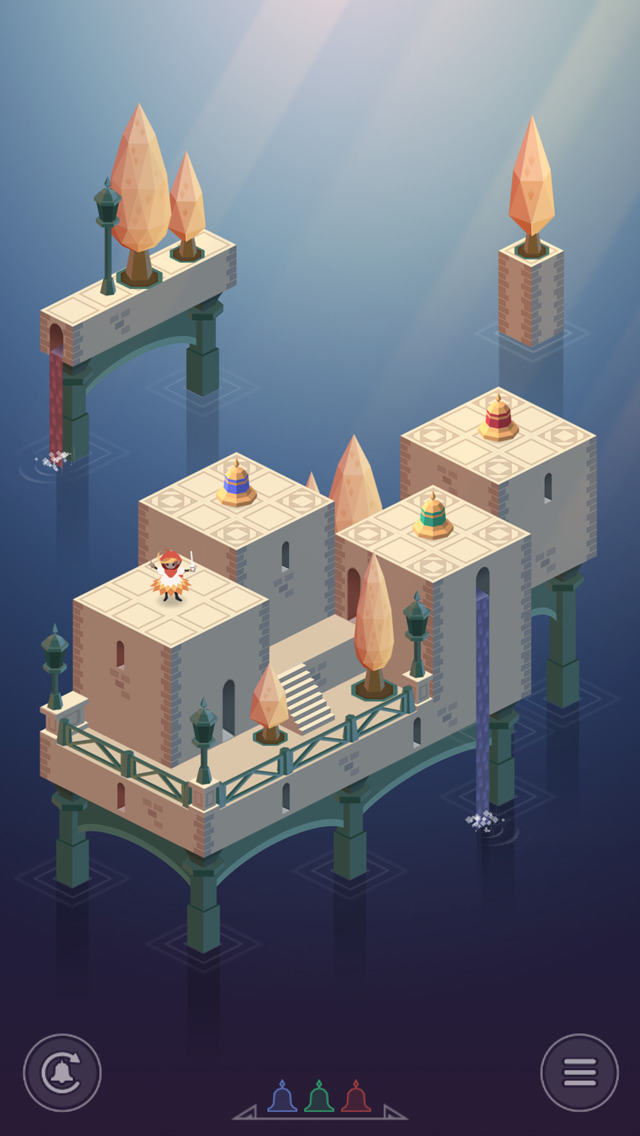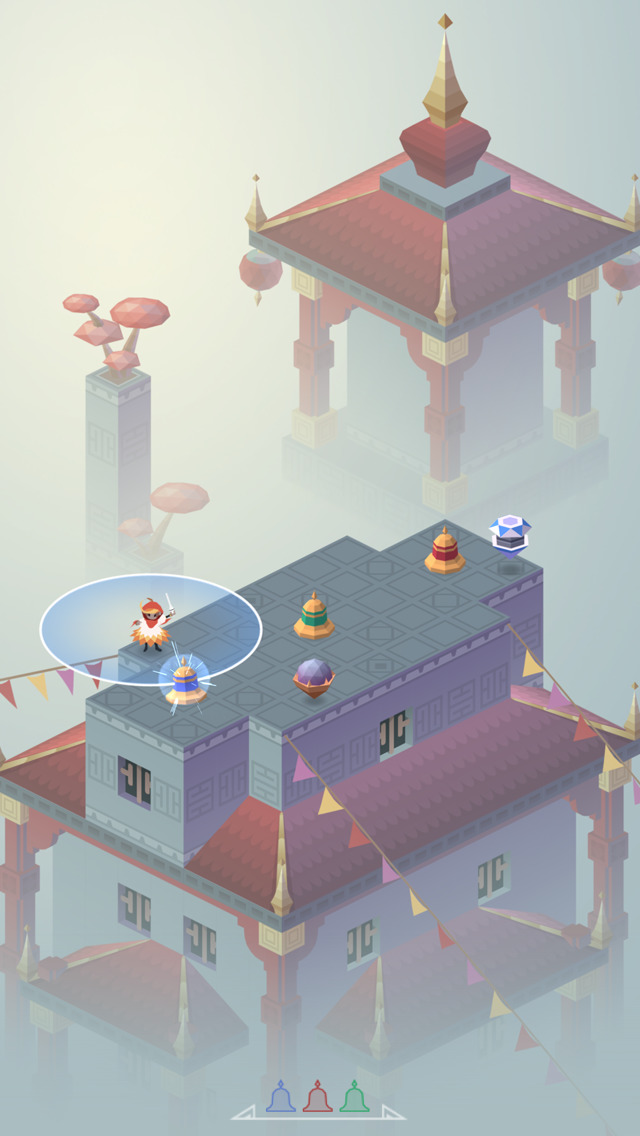 iTunes Description
Maestria is a new kind of puzzle game in which you will help Fugue bring back Harmony in eight enchanting worlds.
In order to win, you just need to ring the bells in the correct order. Easy enough… But will you find a solution to the 160 levels of the game?
Forum Thread: Maestria (by Antoine Latour)
---
Monster Castle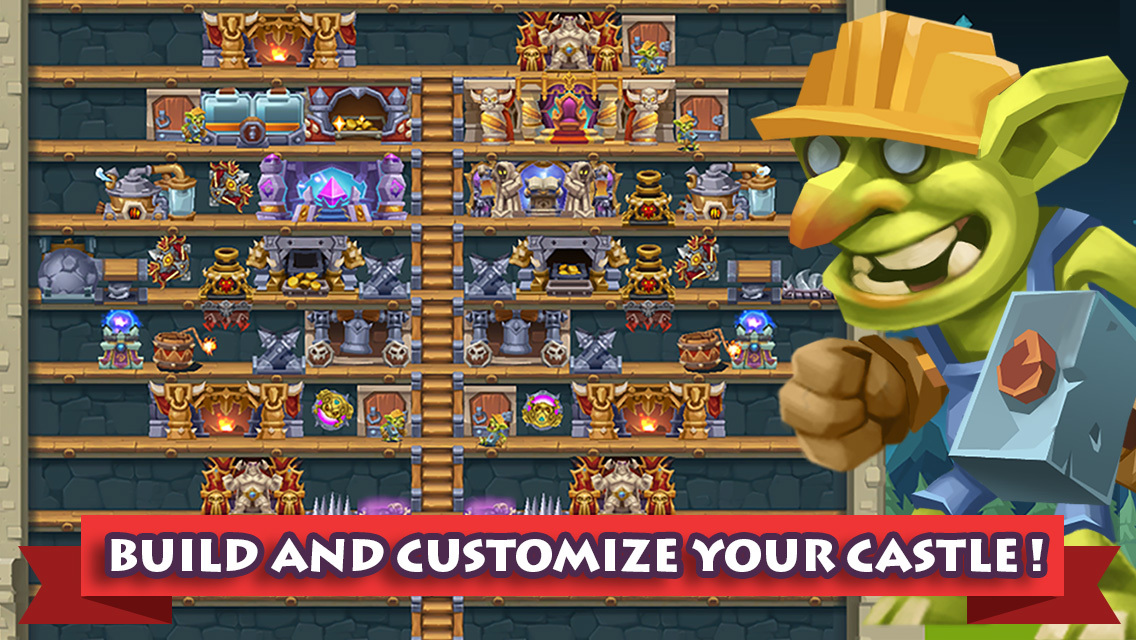 iTunes Description
Raise an army of fearsome monsters, build a towering castle, and lead your clan to victory!

Monster castle offers a twist on tower defense strategy with its innovating and engaging game play! Join forces with players from across the world and defeat the evil humans together. Command a horde of monster heroes and troops, defend your castle, and wage war against the greedy human invaders in this challenging multiplayer adventure!
Forum Thread: Monster Castle (By Sixjoy Hong Kong Limited)
---
Pocket Troops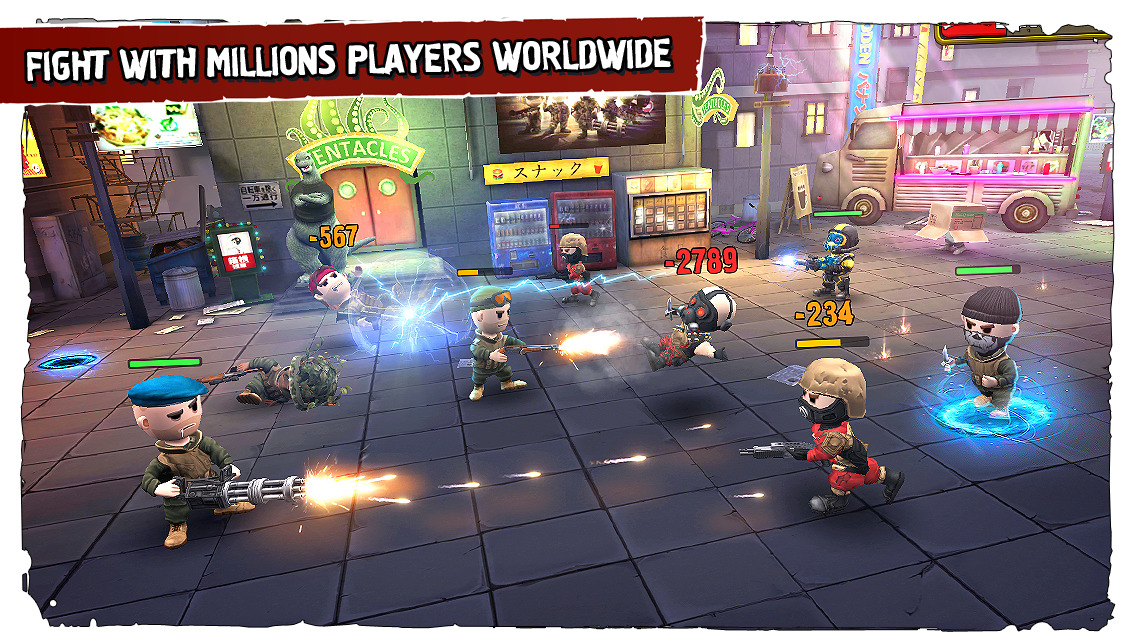 iTunes Description
Recruit, Fight and Win! Repeat.
A charmingly strategic war game.

Pocket Troops is a humor-filled tactical war game that offers a unique family-friendly experience where no trooper dies in battle. Step into the role of commander as you recruit, train, and equip your ideal army and fight intense, bite-sized battles.
Forum Thread: Pocket Troops (By Heyworks)
---
Rayman Adventures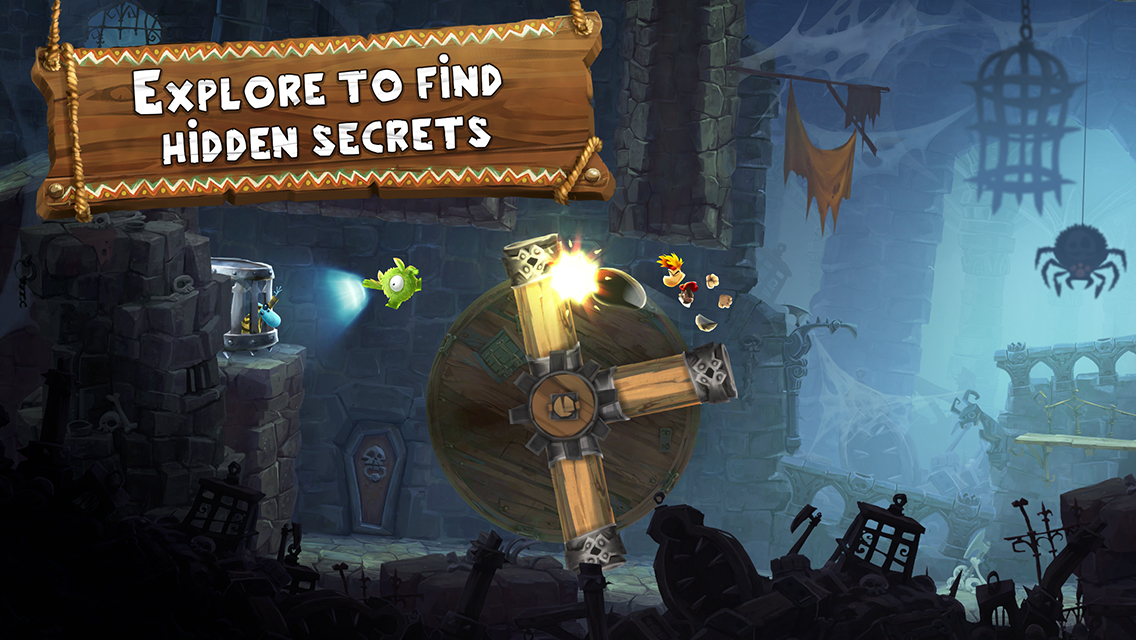 iTunes Description
Embark on amazing adventures through legendary worlds on a quest to rescue the Incrediballs!

The enchanted forest is in trouble; the ancient eggs that sustain the sacred tree have been stolen and scattered across the world.

From haunted medieval castles to the mythical worlds of Olympus, Rayman, our fearless adventurer, and Barbara, his Viking companion, set out in search of the Incrediballs eggs to breathe new life into the sacred tree!
Forum Thread: Rayman Adventures (by Ubisoft)
---
Road Run 2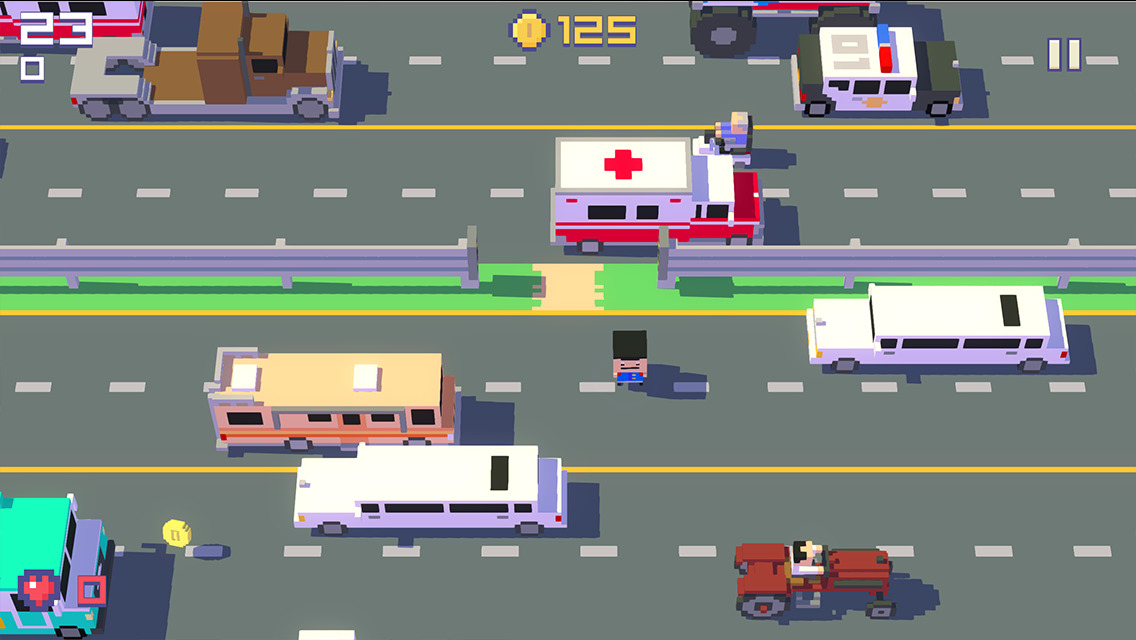 iTunes Description
ROAD RUN 2

Find your way through traffic in Road Run 2; the most intense endless runner out there!

Dodge vehicles, crazy drivers, bullets, avoid scary obstacles, collect coins and unlock all characters!

Challenge your friends in Road Run 2, inspired by the simple gameplay of the games from the 80's and early 90's.
Forum Thread: Road Run 2 (By F. Willemse)
---
StarDroid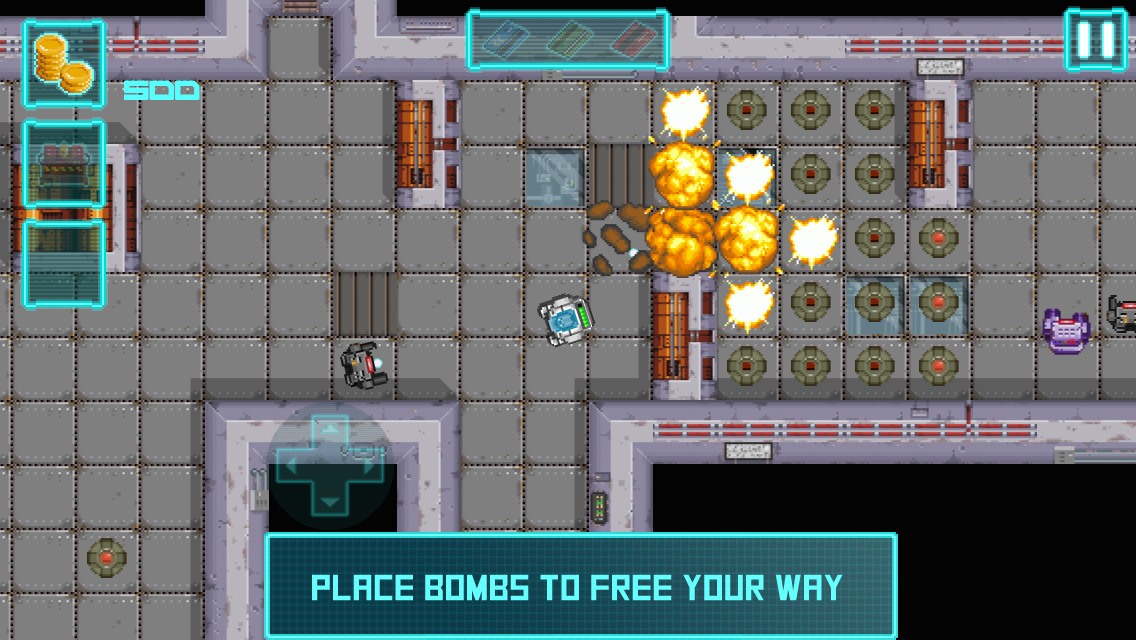 iTunes Description
StarDroid is a 2D top-down sci-fi action adventure shooter game

The game is set in the future, of course, and has a lot of unmanned spaceships that are drifting around aimlessly around the galaxy, thus causing chaos for space traffic. Your mission, as a robot, is to board these spaceships and destroy them in order to save the galaxy's traffic. Are you up to the task?
Forum Thread: StarDroid – a 2D pixel art sci-fi action adventure for iOS
---
Superluminal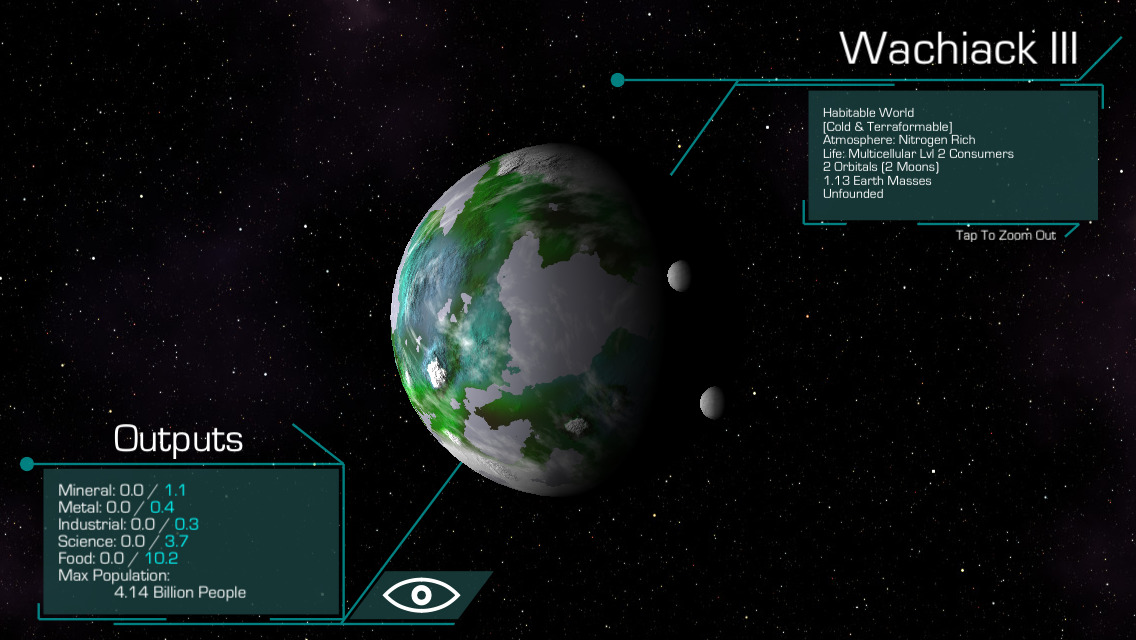 iTunes Description
Build your empire and discover new worlds with infinite freedom.

The goal of this sandbox like game is to expand humanity to 1 trillion people by developing technologies, building human colonies and expanding far across the galaxy. A procedurally generated universe allows you to explore 16 galaxies, 64.000 star systems, 300.000+ planets and expand to over 150 trillion people.

Gameplay relies on your ability to balance resources by either buying resource specific systems or technologies. Each planet and star has descriptions detailing their properties and usefulness.
Forum Thread: Superluminal (By Rytech Apps)
---
Tap Company: Startup in Miami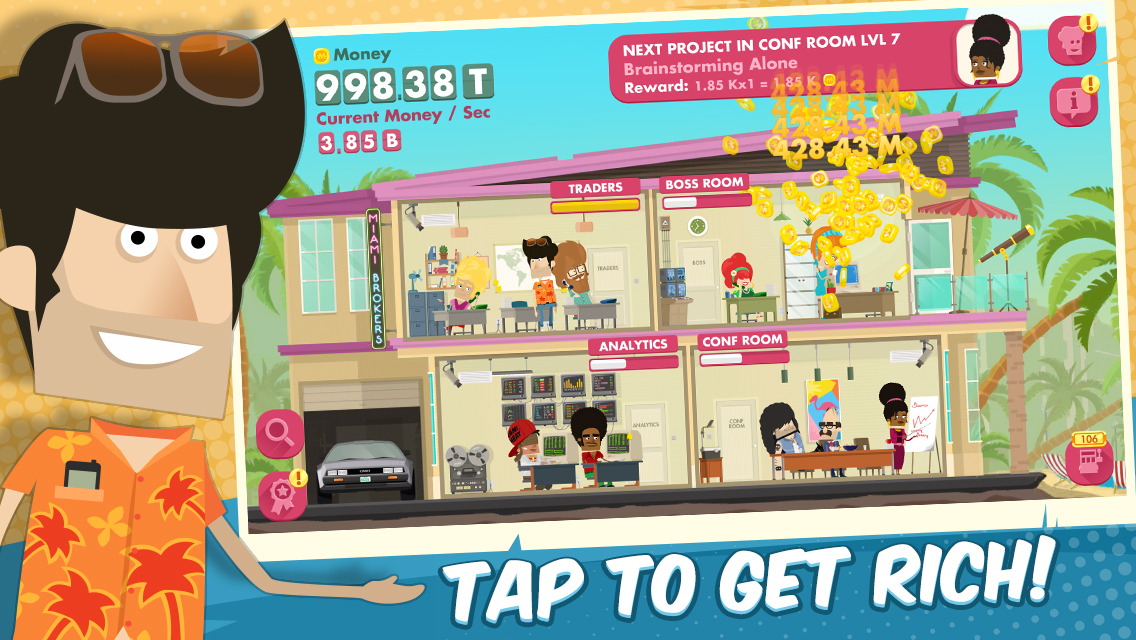 iTunes Description
Lead this small startup company and they will grow so quickly that they eventually decide to build the biggest (barely) legal casino in the world, using the experience from their shady business employed as a cash-multiplier in the basement.

The only disturbing detail is a strange, otherworldly light in the sky that becomes more and more menacing over time. What could it be? Can this company change the fate of the Earth (quickly enough)? Will they proceed with building the casino or start to construct something more surprising? Who knows?
Forum Thread: Tap Company: Startup in Miami (by POSSIBLE GAMES Kft.)
---
Toon Tactics TD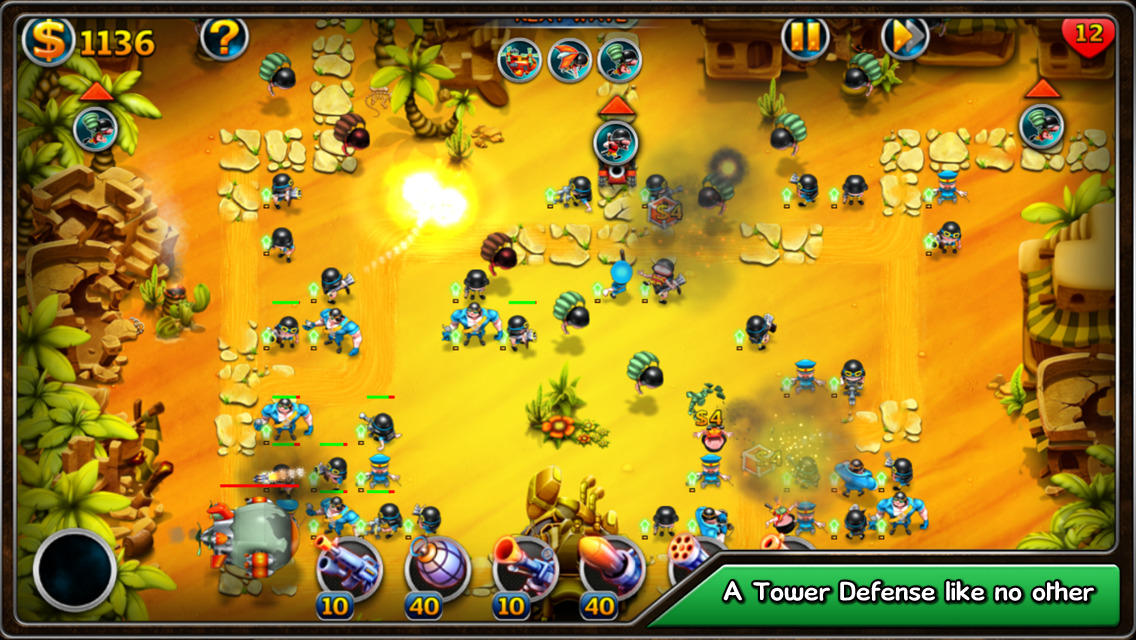 iTunes Description
The Toon enemy is back and more aggressive than ever. With legions of soldiers and powerful weapons, they are conquering the world. Get your troops ready to DEFEND OUR HOMELAND. All of our soldiers and elite troops will be joining us in this battle. Let's give the enemy a big surprise!

Toon Tactics TD is a refreshing new take on the classic Tower Defense genre. Defend your base by building the strongest ambush. Pick up destructive items such as traps, mines and nuclear bombs, randomly dropped from fallen enemies. Challenge your nerves with massive enemy waves coming from multiple directions. The variation and size of the maps will force you to think fast and make quick and strategic decisions.
Forum Thread: Toon Tactics TD (By AsNet Co.,Ltd)
---
Totes the Goat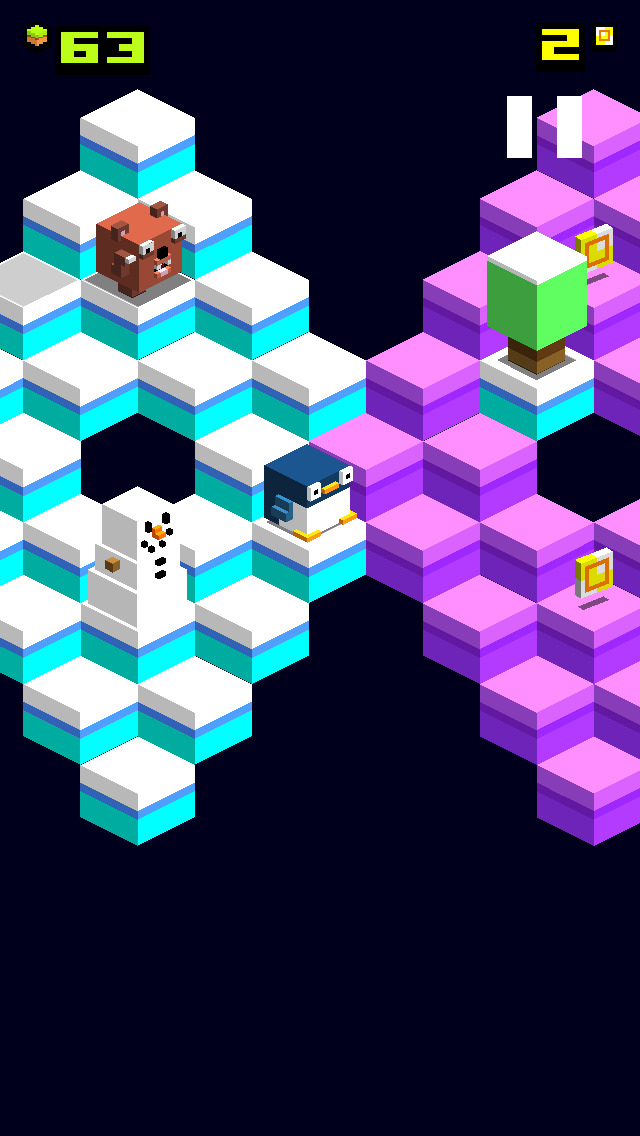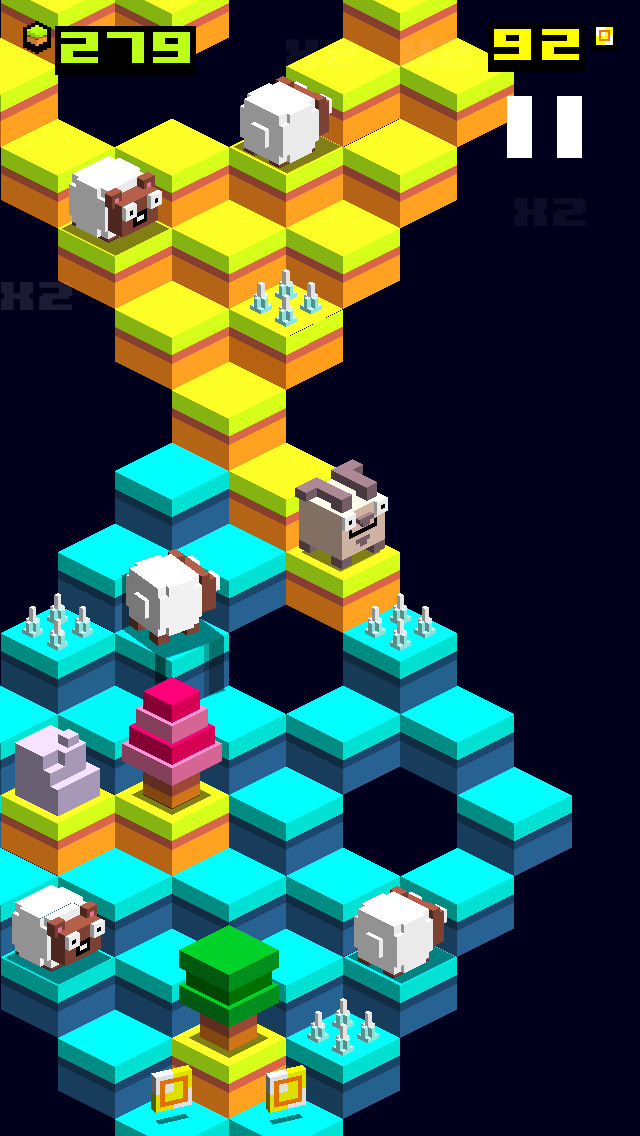 iTunes Description
How totes is your goat? I think this'll totes float your boat! Happily hop your little goat through this modernized vision of classic and beloved arcade gameplay. Totes the Goat is a charming game with vibrant voxel art and easy-to-use swipe controls. It will have you leaping down a cliff like a kid in no time!

Jump from platform to platform bringing each one back to life while avoiding hazardous Wily Wolves, Cranky Crows, and Bully Bears oh my! Once a cliff tier is fully rejuvenated, hop down the cliff to the next tier for an endless journey of jumps! How low can you leap? How totes is your goat?
Forum Thread: Totes the Goat (By ATOOI)
---
Upnoid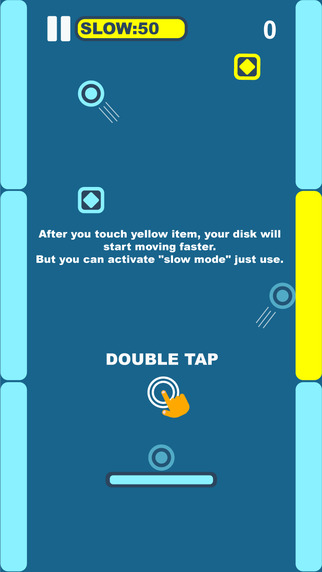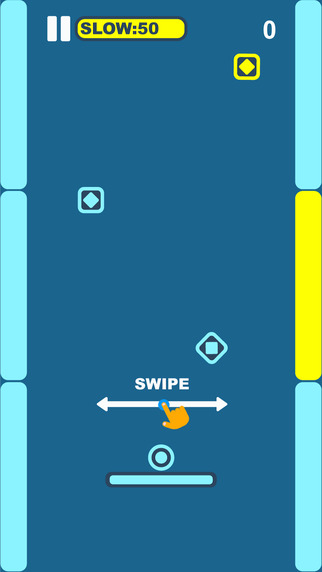 iTunes Description
Upnoid – is a breathtaking game with fun actions.

You will manage a platform trying to go up without falling a disk.
When the disk strike on an yellow wall and an yellow rhomb, the speed of the disk and the platform increases on +5 points above the average over next two seconds, and each next strike on the yellow rhomb and the yellow wall adds two high-speed seconds of +5 point below the average.
At this moment you can include "Slow", which will slow down the rate at -5 point below average, slowing also lasts two seconds.
Forum Thread: Upnoid (By Irbayhan Goytemirov)
---