It's that time of week again where all the new iOS games hit the App Store, and if you somehow thought that tomorrow being Thanksgiving here in the US meant that we'd have a light load of new releases, you were wrong! So, so wrong. There's a hefty list of new stuff that hit today as well as some stuff that trickled out earlier in the week. Check out the full list below and if you're celebrating Thanksgiving tomorrow have a happy and safe day of stuffing your face and giving thanks!
---
A Study in Steampunk: Choice by Gaslight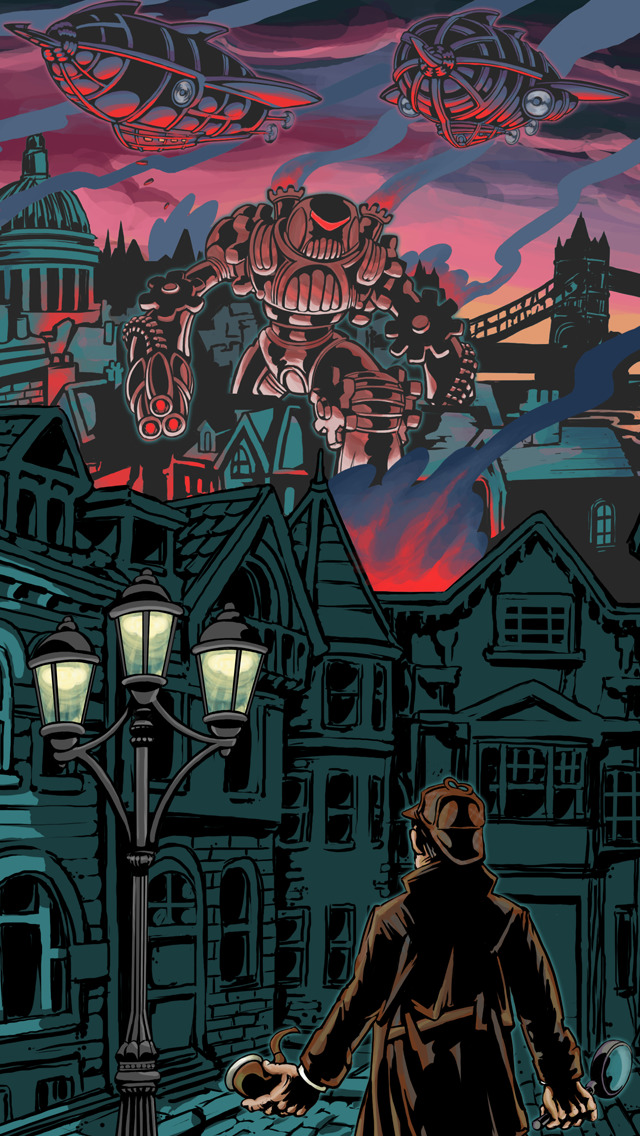 iTunes Description
Steam-powered mechs meet forbidden sorcery! Inspired by Sherlock Holmes, Dracula, Jekyll & Hyde, and Jack the Ripper, "A Study in Steampunk: Choice by Gaslight" is an epic 277,000-word interactive mystery novel by Heather Albano, co-author of "Choice of Broadsides," "Choice of Zombies," and "Choice of Romance: Affairs of the Court." Your choices control the story. It's entirely text-based–without graphics or sound effects–and fueled by the vast, unstoppable power of your imagination.

The game is afoot! In a world of gaslit streets, mysteriously long-lived foreign nobles, and master criminals, will you defend your Empire from spies or overthrow it from within? Advocate science and reason or learn forbidden magic? Romance men, women, both, or neither? End as a healer, a freedom fighter, a vigilante, or a traitor?
Forum Thread: A Study in Steampunk: Choice by Gaslight (by Hosted Games LLC)
---
Alter World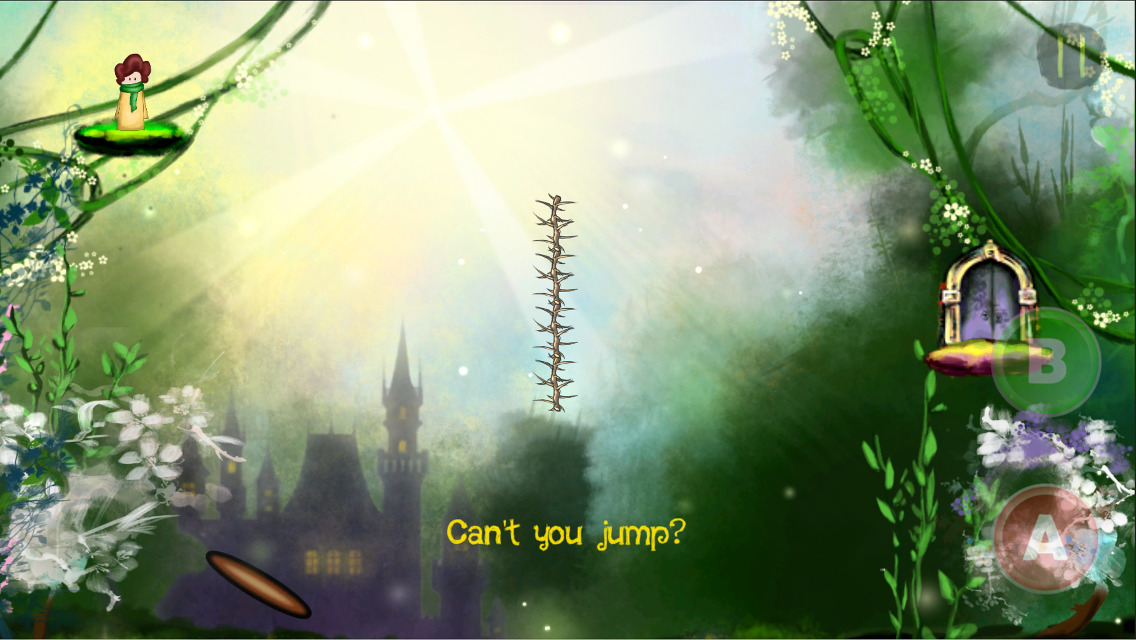 iTunes Description
– Is there any other reality than existing one? Is there any other world than one we live in?…Yes there is. And if this world is as cold and unbearable as the winter's wind, what happens if we get in there…get in the Alter World…

The Game is inspired by Stephen King's book – "The Dark Tower". The game is a 2D platformer with an interesting gameplay mechanics. Player can travel to an alternative universe anytime and use an alternative universe reality to move to another level. Levels are unique, with puzzles, and player will have to react quickly and assess when to move between the Worlds. The game has unique art style, like a painting.
Forum Thread: Alter World (by Giorgi Abelashvili)
---
Brickcrash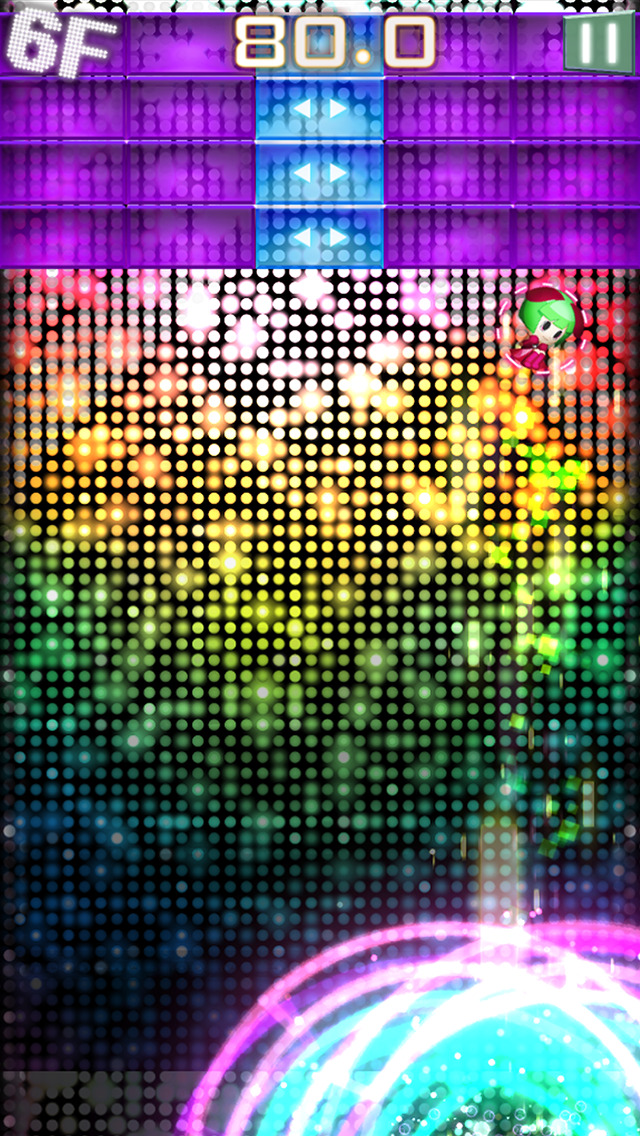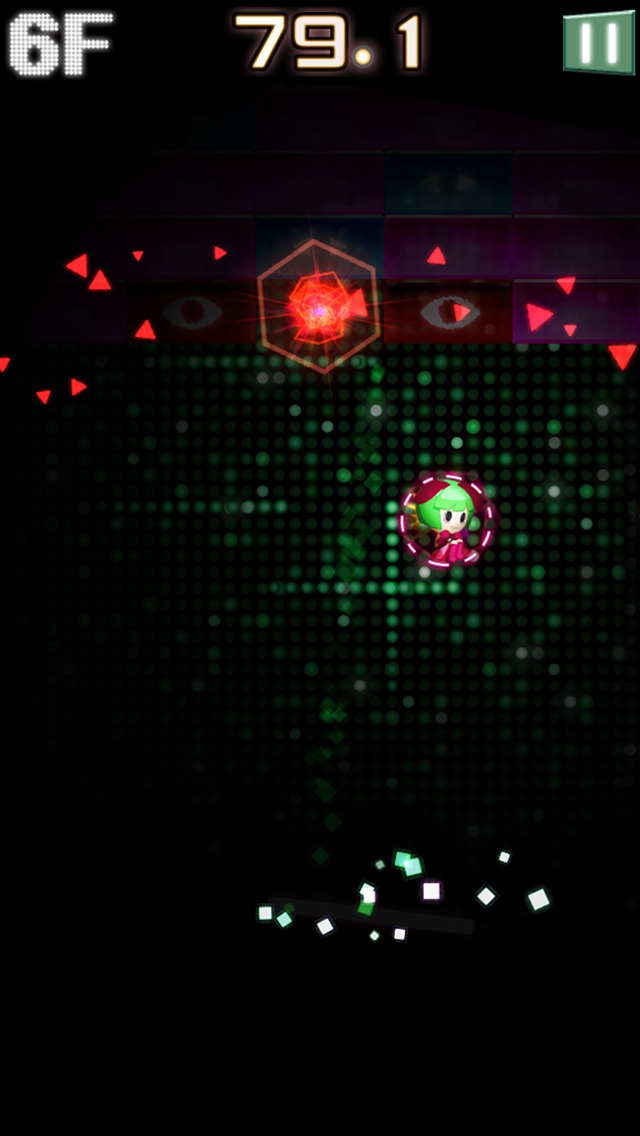 iTunes Description
●Just take a minute, and play in your free time! It's a simple action game. Aim and Crash the "BRICK"! A simple but great game if your looking for excitement and challenge!

●A cute and pop Cyber World waiting for you! The main character is Cyber girl "BUNNY". She loves to dress up! Jump up the Cyber Tower, and reach the top! Change the "COSTUME", and Power-Up "BUNNY"!
Forum Thread: BRICKCRASH !!. (by GREE, Inc.)
---
Cat Crisis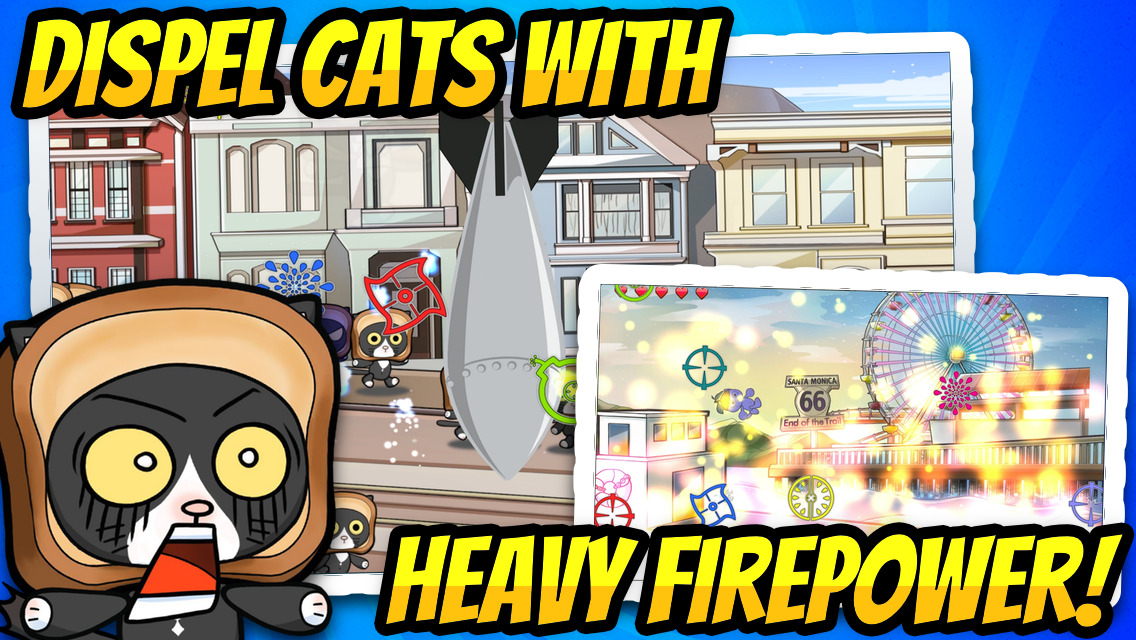 iTunes Description
Based on revolutionary patent pending technology, you and up to 8 friends must stand together as mankind's last hope against super intelligent cats that have occupied Earth.

Liberate famous landmarks in this action packed first person shooter (FPS). It won't be easy as the cats have donned fruit helmets and are armed to the teeth to disband the last human resistance. You thought it was funny uploading pictures of your cat with an orange peel on his head as a helmet? Well, the cats are the ones laughing now!
Forum Thread: Cat Crisis (by KLNK Inc)
---
Choices: And The Sun Went Out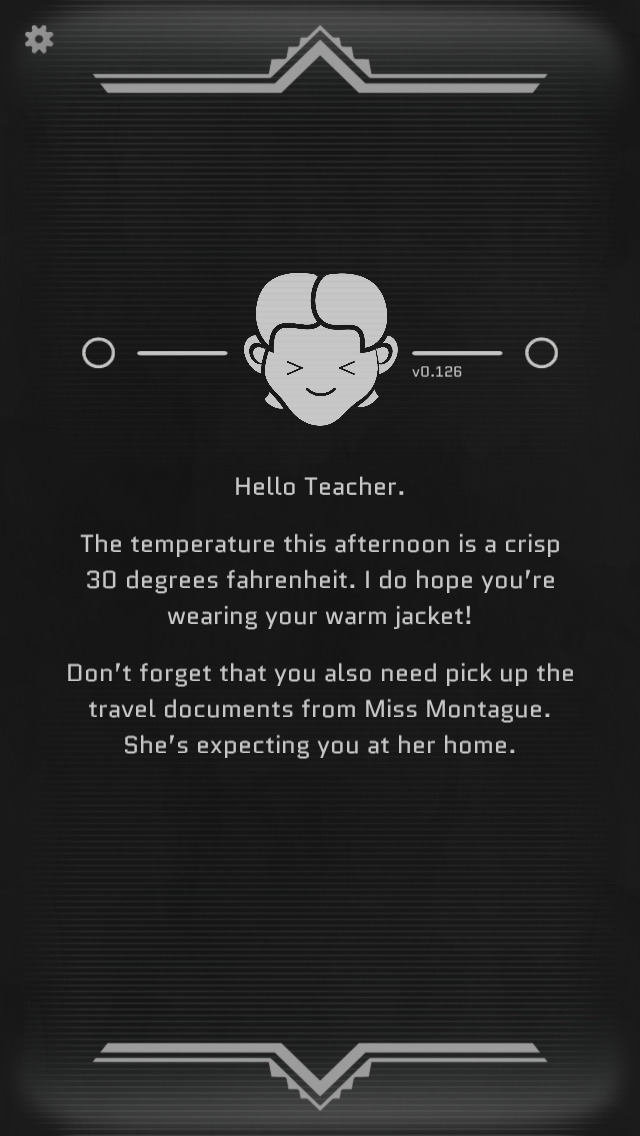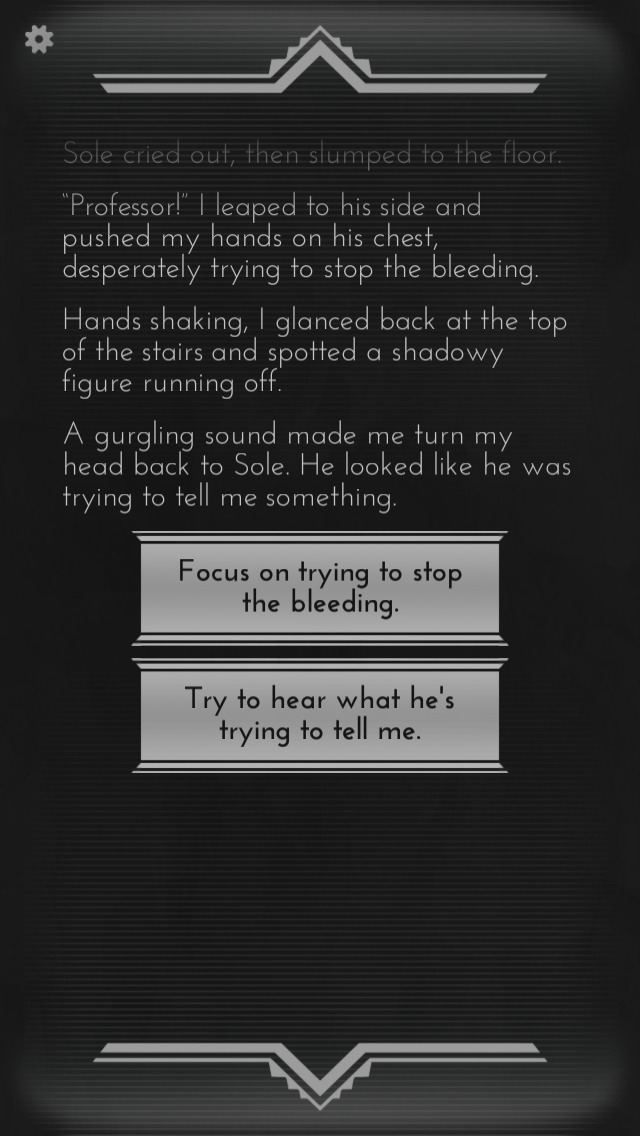 iTunes Description
What if the sun inexplicably vanished only to return hours later? Investigate with your AI companion, Moti. Uncover conspiracies. Discover ancient religions. Travel the globe. Find out who is murdering scientists and what this has to do with the random disappearances of the sun. This is your journey, and only your choices can expose the truth.

Choices is a path-based adventure with a difference – the story regularly updates, and is ongoing. No one player can discover the entire story in a single play through. See how many other players travelled to the same place as you each time you conclude a story arc.
Forum Thread: Choices: And The Sun Went Out (by Tin Man Games)
---
Code of Arms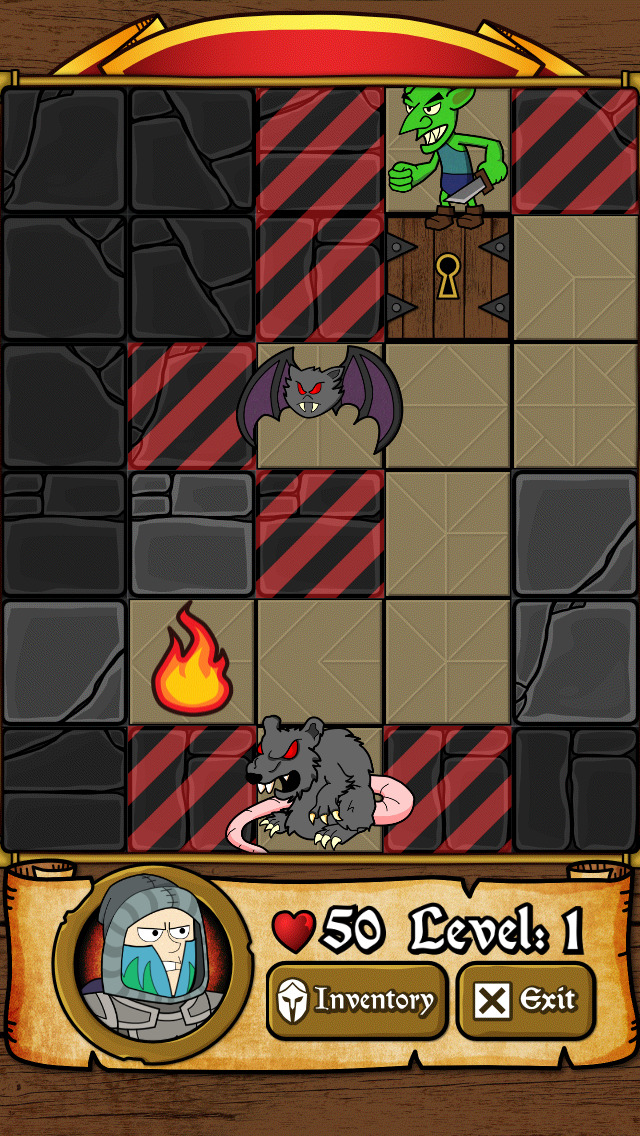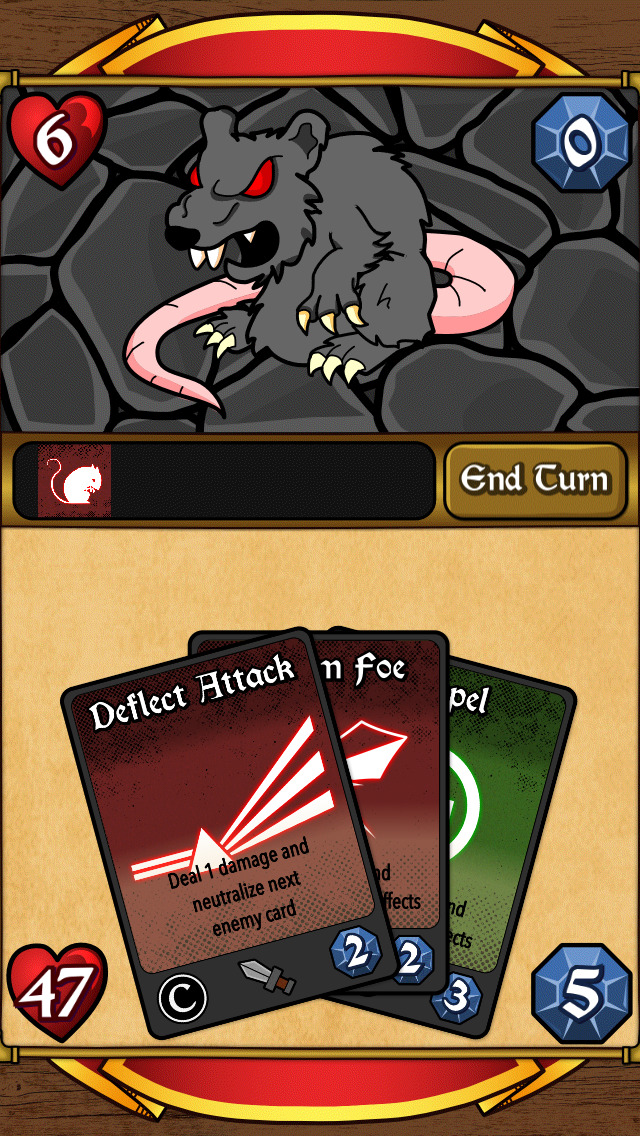 iTunes Description
Discover epic loot by scanning barcodes from everyday items! All items are procedurally-generated and completely one of a kind. Amazing gear can be found by hunting through your household pantry or local supermarket.

Find rare and unique gear to equip your hero and build your card deck. Explore randomly generated dungeons and encounter hordes of monsters. Duel challenging enemies in heated card battles and test your strength.
Forum Thread: Code of Arms (by Brian Wurster)
---
Core Archery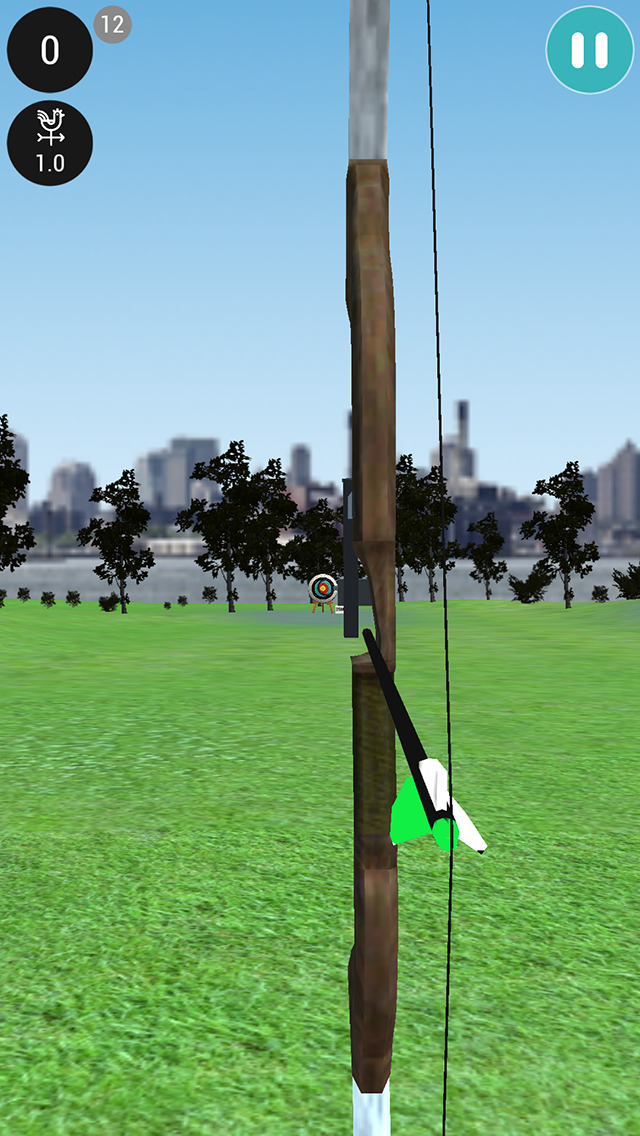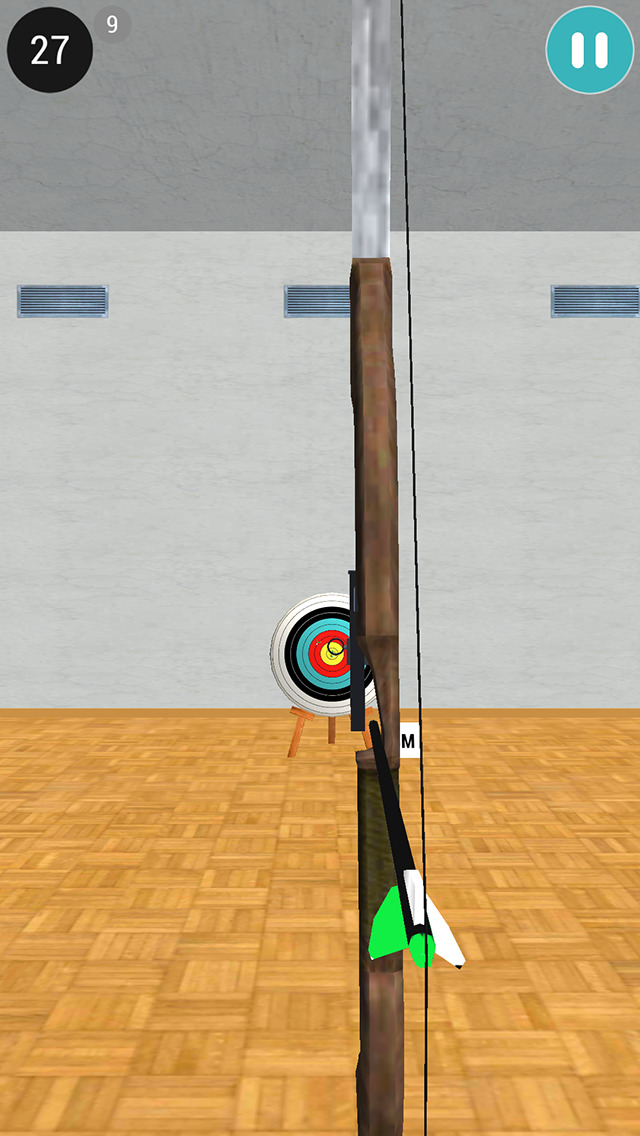 iTunes Description
Experience the magic of archery with never before seen depth and challenge! Core Archery introduces an intuitive single touch gesture to simulate the drawing, aiming and anchoring of the drawing arm. It appears as easy and simple at first, but the depth is revealed as you progress to longer distances.

For consistent good scores you need to practice your drawing, aiming and release technique. Precision and focus is the key to success in this game. Failed technique will lead to unaligned posture and you'll be surprised where the arrow flies after the release!
Forum Thread: Core Archery (by Aleksi Rantonen)
---
Désiré – Prologue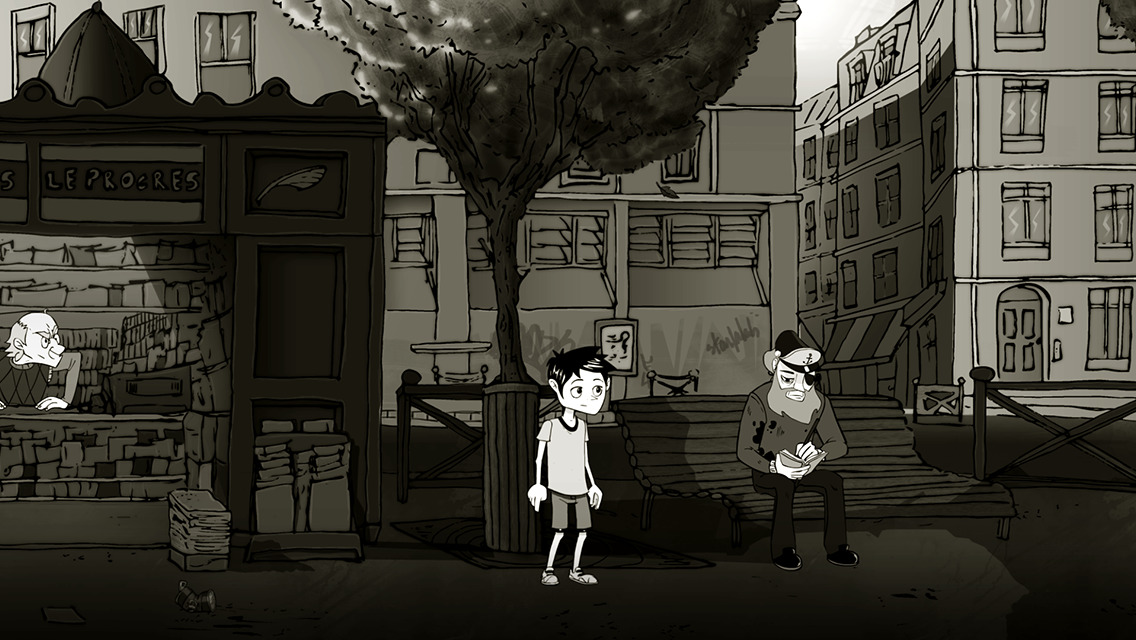 iTunes Description
Désiré is a poetic point and click adventure game in black and white.

Désiré is colour-blind from birth and he will lead you into in world of black and white. He marches on hesitantly, as life never brought him much joy. From a tender age, he is going to meet several characters who will elicit in Désiré intense emotions and alter his vision in surprising ways. Is colour at the end of the road?

The game is, at its core, a critique of the modern world and of the perverting nature of a consumer, profit-obsessed society. The game contains 4 chapters, 50+ scenes, 40+ characters and a lot of riddles.
Forum Thread: Désiré – Prologue (by Sylvain Seccia)
---
Endless Sniper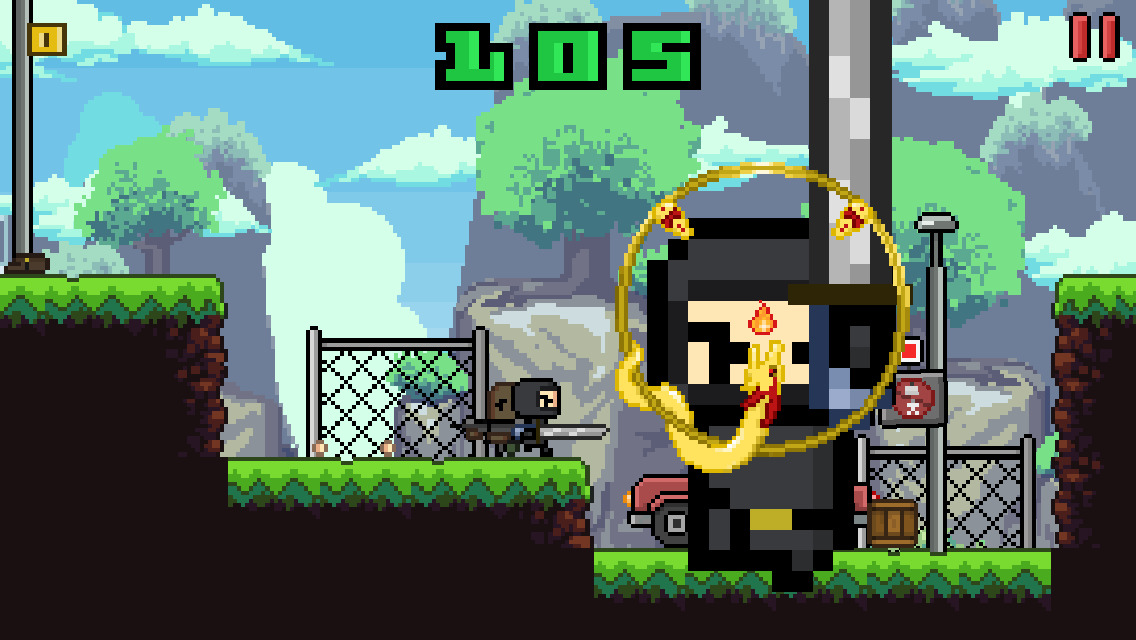 iTunes Description
Use your sniper skills to blast through endless waves of enemies before they take you out! Endless Sniper is a new take on the endless shooter genre, providing fast paced endless retro shooter action.
Forum Thread: Endless Sniper (by Baby Squid Studios)
---
Enemy Strike 2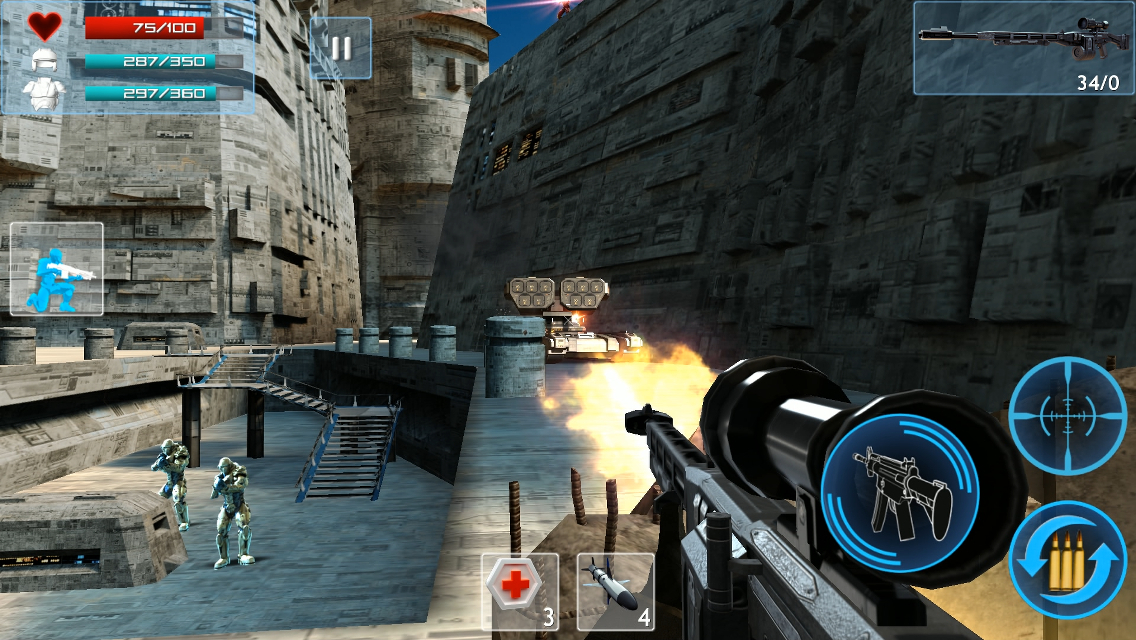 iTunes Description
The epic battle continues in this action packed Alien First Person Shooter (FPS) It has been many years since the alien invasion began. The aliens have gotten more advanced, but so have we!

Grab your guns, gear, and armor, and continue the war against the aliens in this furious FPS.
You will need all of your advanced warfare training and shooting skills to wipeout the aliens in 8 spectacular battlefields. Carry out combat missions to hunt snipers, destroy tanks, crush elite Bosses, target and kill enemies, and shoot alien gunships.

The battle for Earth continues in this killer first person alien shooter (FPS).
The enemy is stronger and more advanced-but so are you!
Forum Thread: Enemy Strike 2 (by Killer Bean Studios)
---
The Exorcism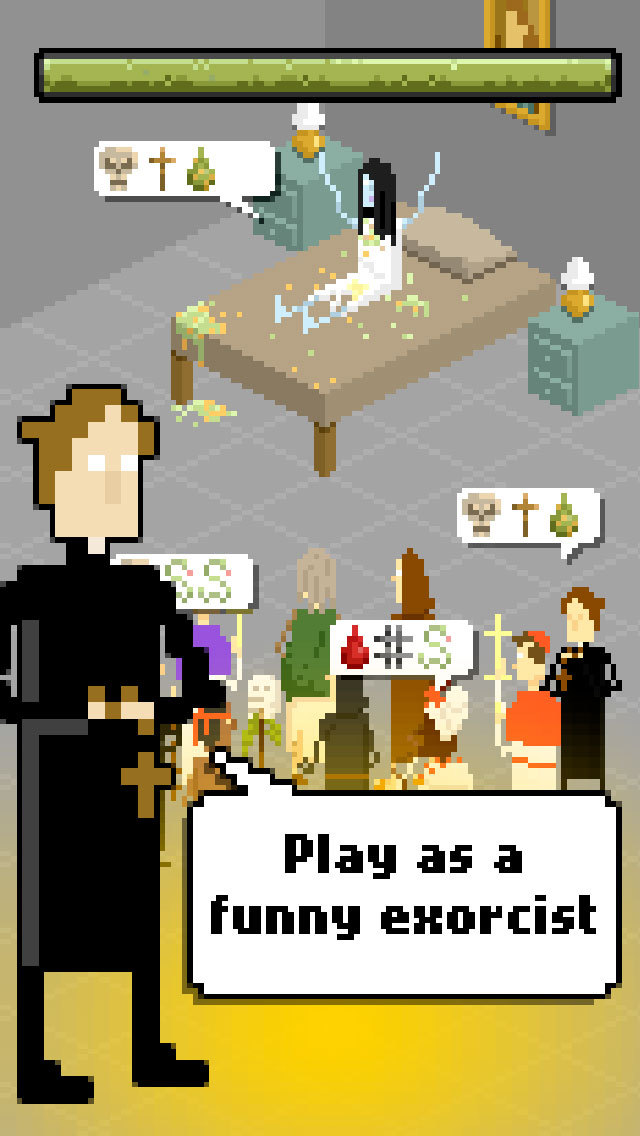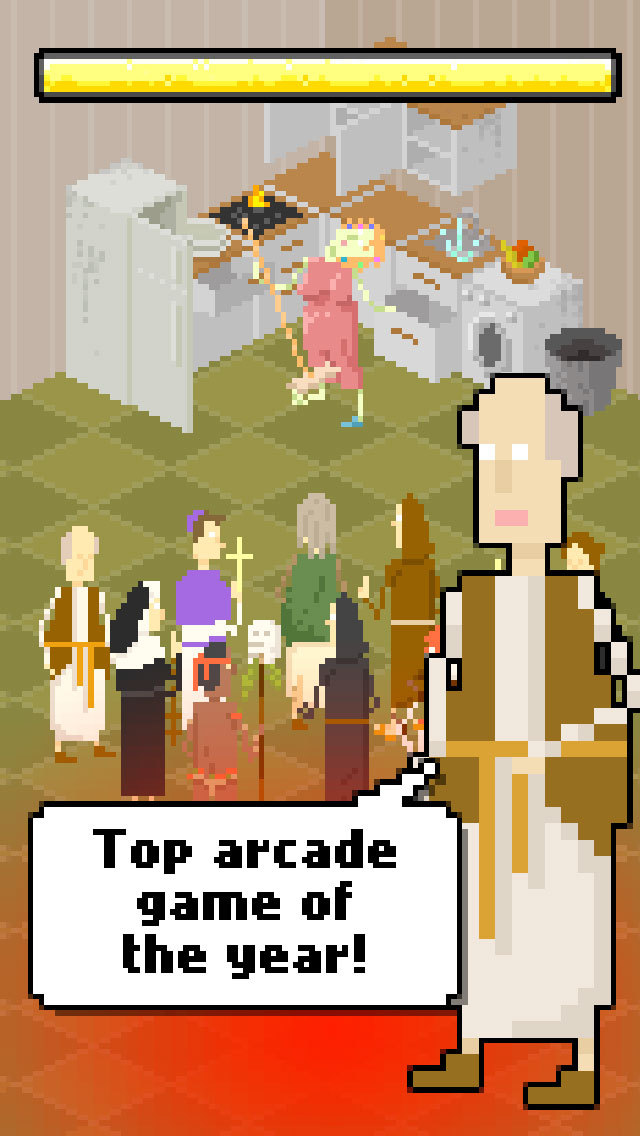 iTunes Description
Welcome to The Exorcism, the revelation game of the year. Play a fun arcade game with amazing and entertaining PIXEL ART graphics and music – authentic 8bit voices. A retro trip to your childhood games.

Your mission is simple, you must save the souls of the different characters in the game:
– Caroline, the charming little girl now possessed by the devil.
– Mrs Anna, a charming housewife who now has a nasty habit of vomiting and urinating in the kitchen.
– Toby the little housekeeper, now with the agressiveness of a doberman.
Forum Thread: The Exorcism (by Mobusi Mobile Advertising S.L.)
---
Facility 47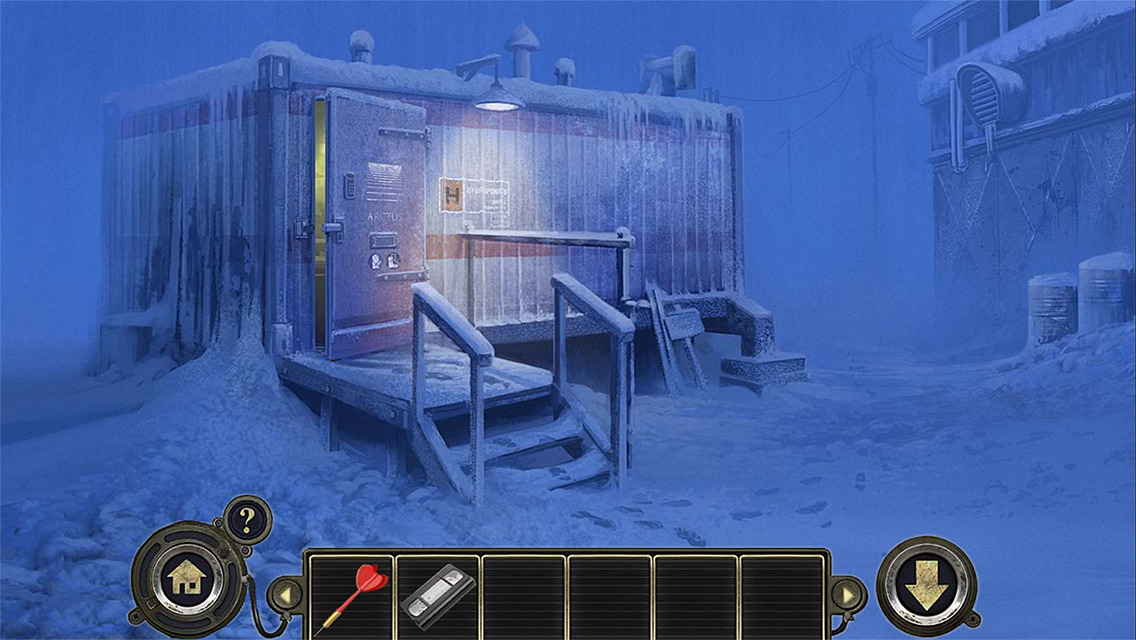 iTunes Description
You wake up alone and freezing in an icy cell. You try the cell door but its locked, it seems that you are stuck with no apparent escape. All that surrounds you is a letter and a bottle of pills, and no sign of how long you have been here or why!

Escape from this room and you will begin a journey through an isolated research facility in the freezing depths of the Antarctic, solving exciting puzzles as you go and unlocking new locations around the Facility. As you explore, you can search for clues that will help you uncover and piece together the mysterious history of Facility 47 and how exactly you came to be there!
Forum Thread: Facility 47 (by InertiaSoft)
---
Football Manager Touch 2016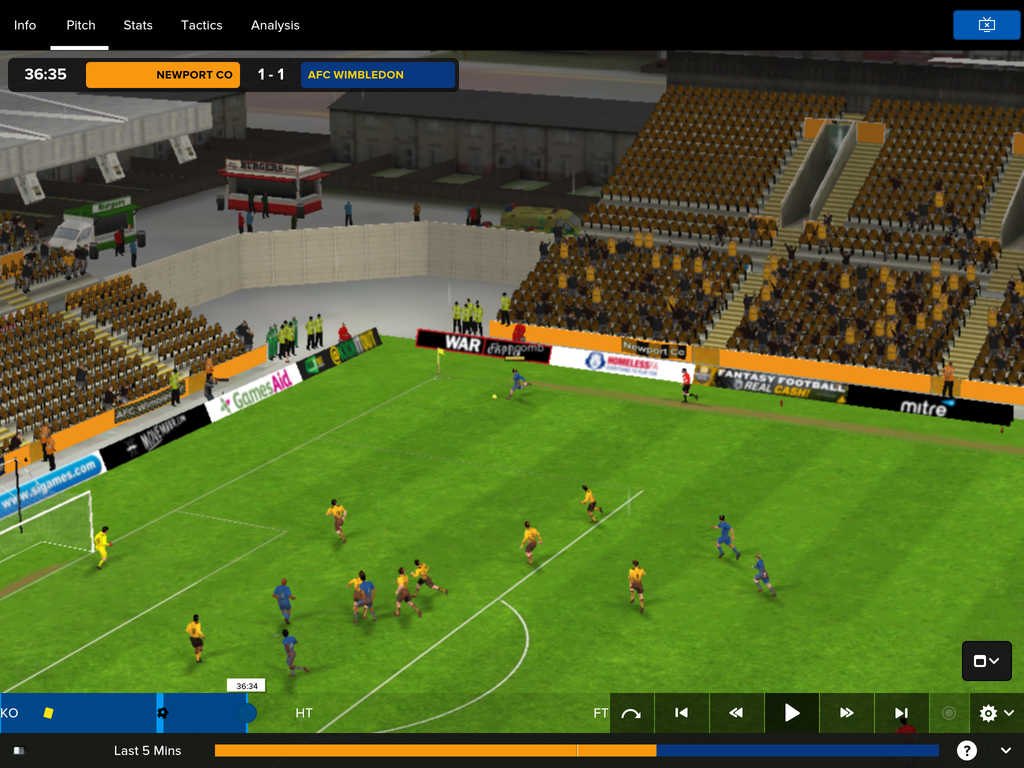 iTunes Description
Football Manager Touch 2016 is the most comprehensive football management game available on a mobile device. Manage real teams and real players, in 139 authentic leagues across the world and watch your games play out on the acclaimed Football Manager 3D match engine.

Football Manager Touch provides an immersive experience for managers who prefer a more streamlined, fast-paced career.
Forum Thread: Football Manager Touch 2016 (By SEGA)
---
Gelato Flicker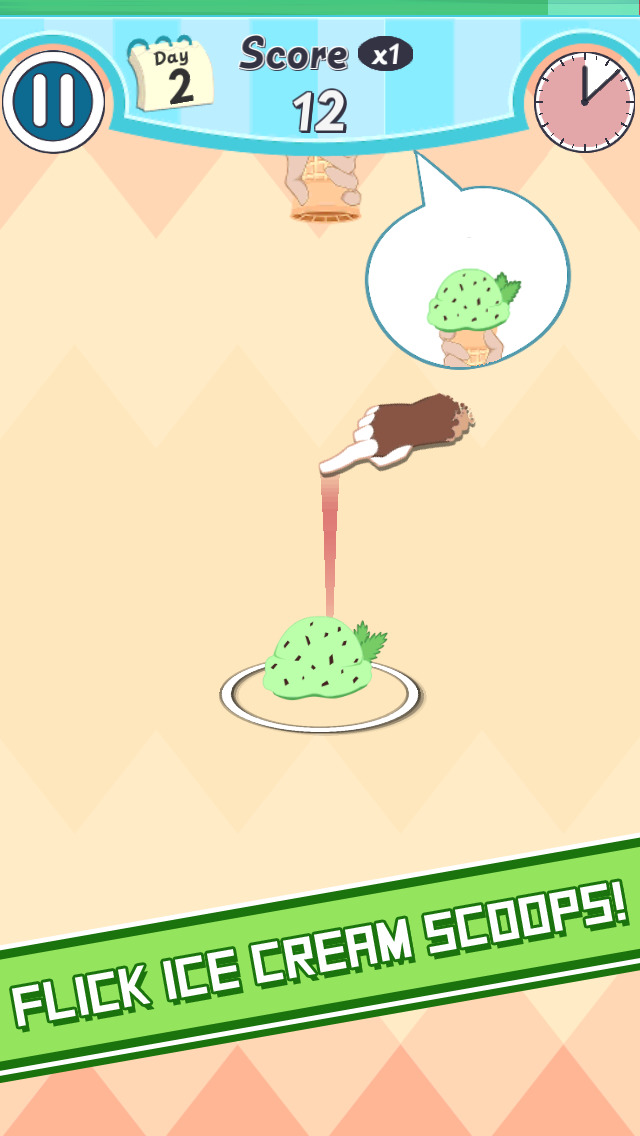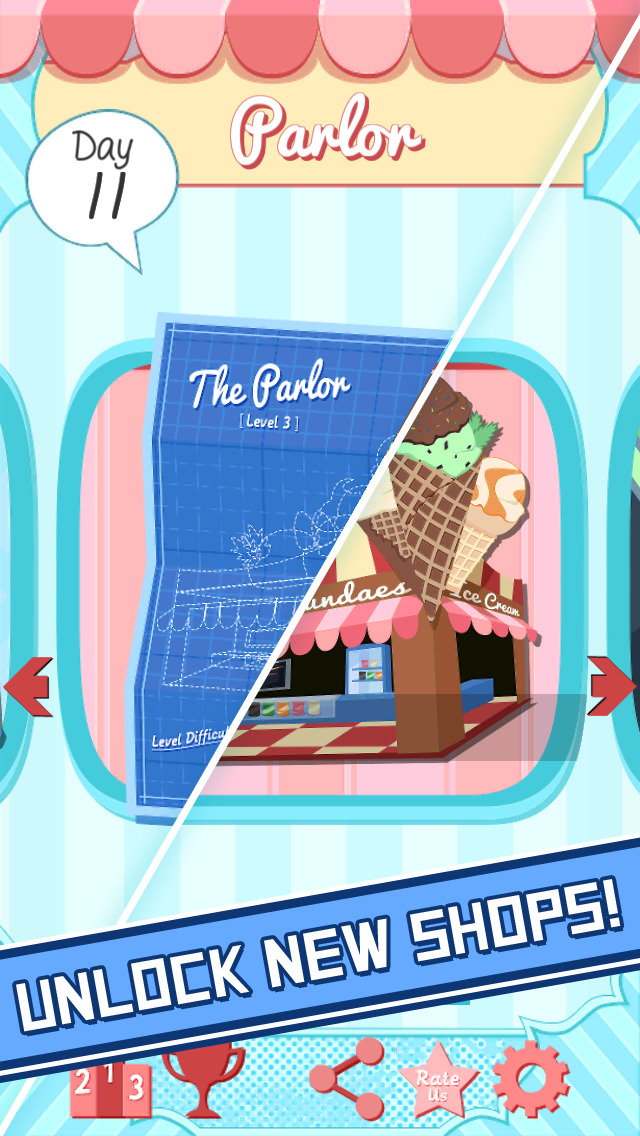 iTunes Description
It's creamy, it's dreamy, it's Gelato Flicker! Are you ready to serve up scoops of endless ice cream fun? Think you have what it takes to run your own Ice Cream Shop? Start from humble beginnings at an Ice Cream Stand and work your way up to your very own Ice Cream Planet!

In Gelato Flicker, you'll serve up different flavors of Ice Cream to your hungry customers with just a flick! Keep flicking at a steady pace as you race against the clock! Keep an eye open for scooptacular time-based power-ups like the Trending Scoop, Rush Hour & Golden Scoop. Be careful, if you mess up the customer's order, it's game over! Advance through the days of the week to upgrade your location!
Forum Thread: Gelato Flicker (by Thumbspire Inc.)
---
Go! Go! CommanderVideo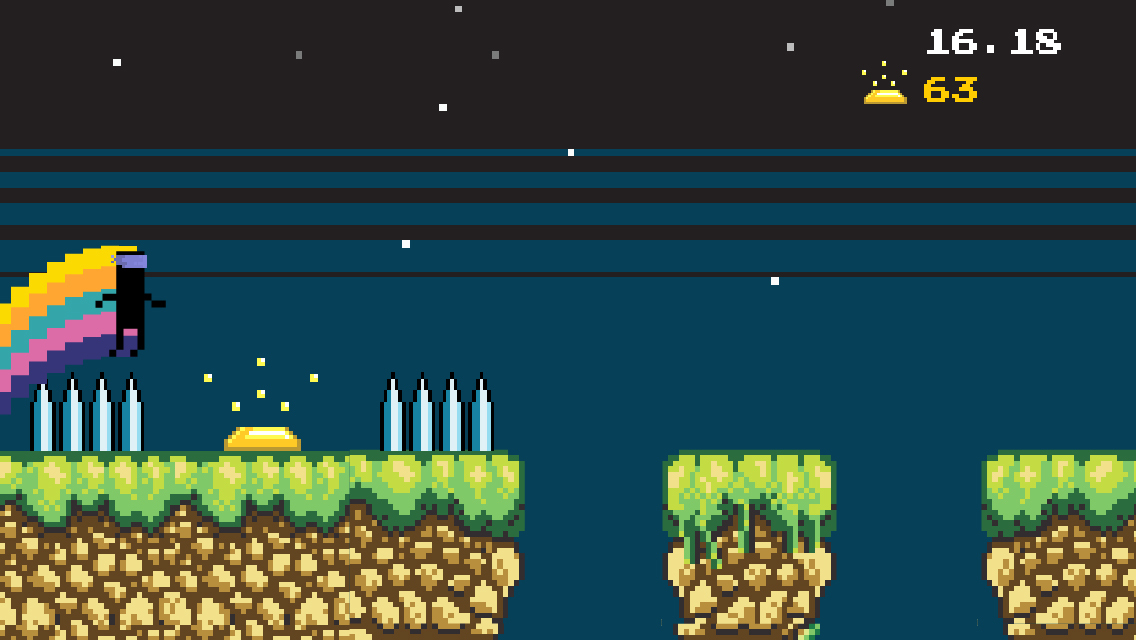 iTunes Description
CommanderVideo of BIT.TRIP and Runner2 fame returns, and he'll do whatever it takes to get to the castle! Compete with your GameCenter friends and pass their flags to rack up the BitLengths, and collect gold bars along the way to unlock new accessories and secret characters!

Go! Go! CommanderVideo is a tough-as-nails single-tap runner where all you need to do is jump to survive… can you get to the castle?!
Forum Thread: Go! Go! CommanderVideo (by Choice Provisions)
---
Go Home Dizzy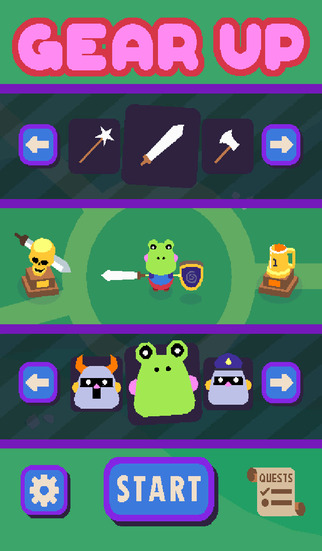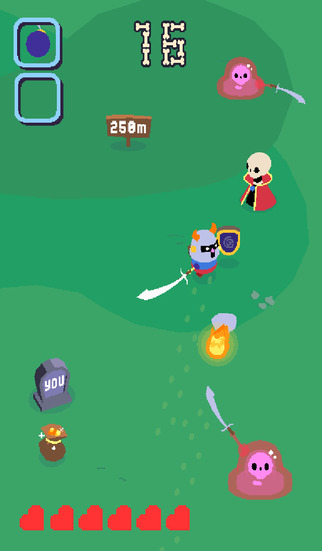 iTunes Description
Help get the dizzy knights get home.
Forum Thread: Go Home Dizzy (by Andrew Morrish)
---
Headshot Heroes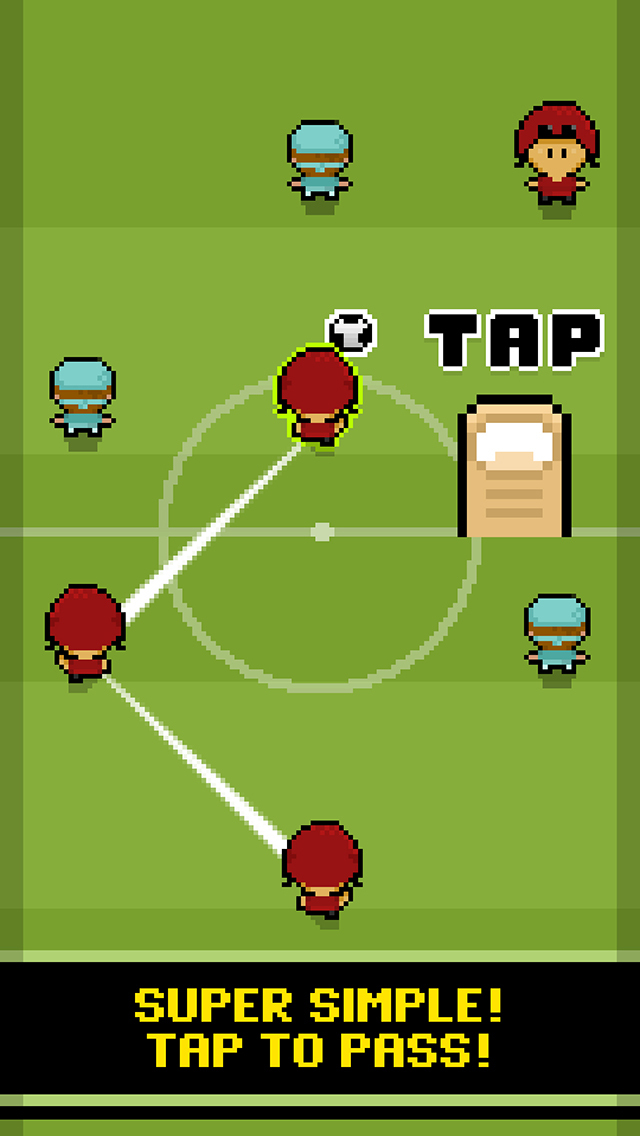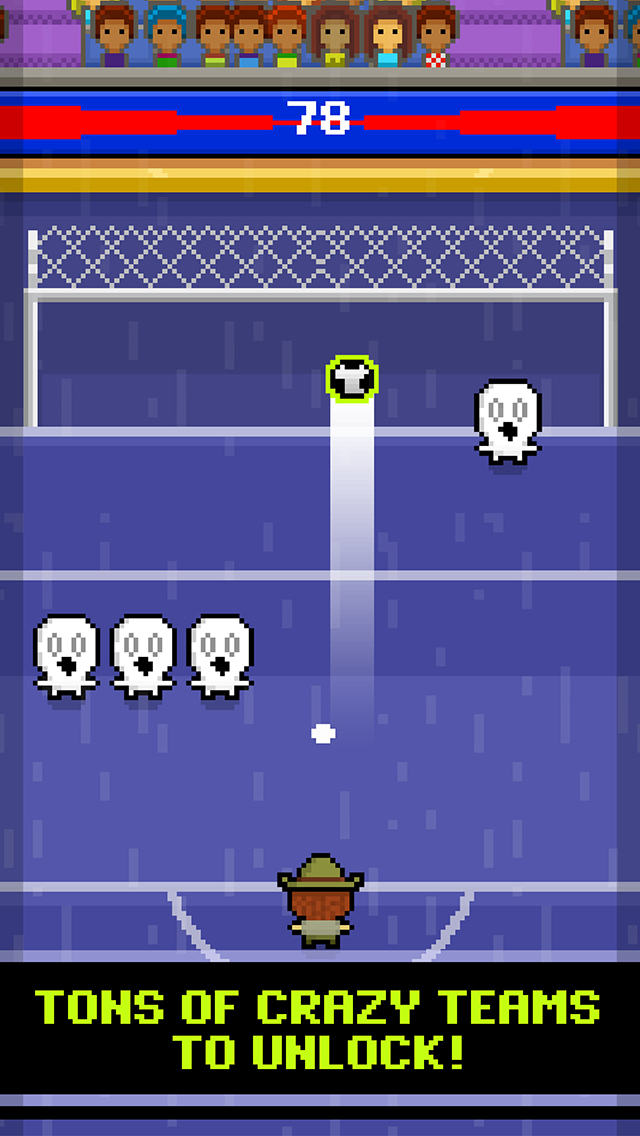 iTunes Description
Tap, tap, tap, HEADSHOT!

Headshot Heroes is the sports game with a wicked twist! Lead a host of crazy teams to victory and use power shots to collect the heads of the opposition keepers!
Forum Thread: Headshot Heroes (by Chillingo Ltd)
---
Houdy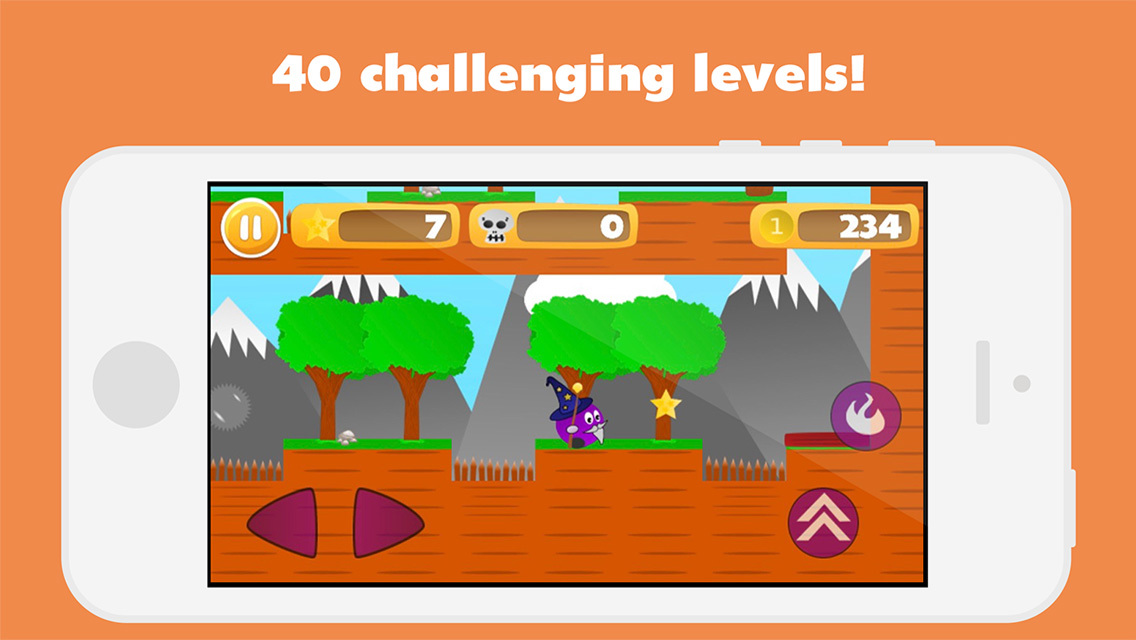 iTunes Description
Houdy is a great new platformer ready to give you a challenge! Download the game and get in on the action!

Houdy is a magician living in a small village together with his friends. With his great intellect and wisdom he's specialized in firecraft and parallel transportation. One day an act goes terribly wrong and Houdy gets trapped in his inner-self, the world of Animea. His skills get put to the test when he must escape the dangers lurking within..

Help Houdy to escape before it is to late! Take him through all the levels and make sure to collect all the stars on the way.
Forum Thread: Houdy (by Lyxit)
---
Into The Winds – Zen Flowers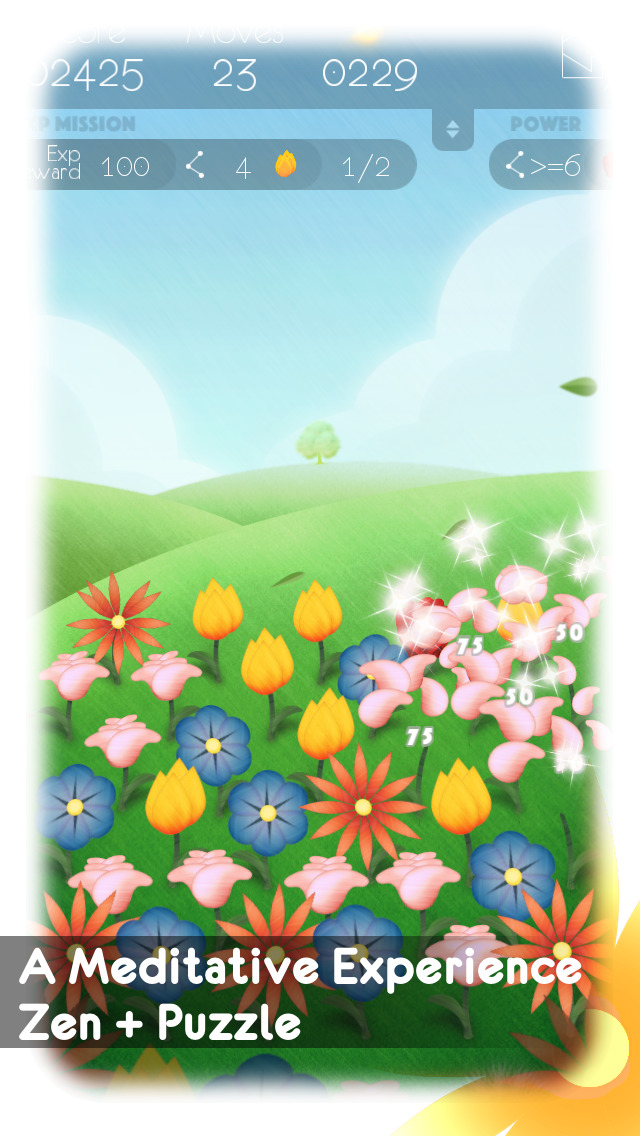 iTunes Description
Into the Winds – Zen Flowers aims to provide a meditative gameplay experience. Take your time to match flowers and watch as the flowers disperses their petals, carried away by the gentle breeze. A down to earth Match-2 puzzle game infused with elements of Zen.
Forum Thread: Into The Winds – Zen Flowers (by unexpect3rd)
---
Jump Nuts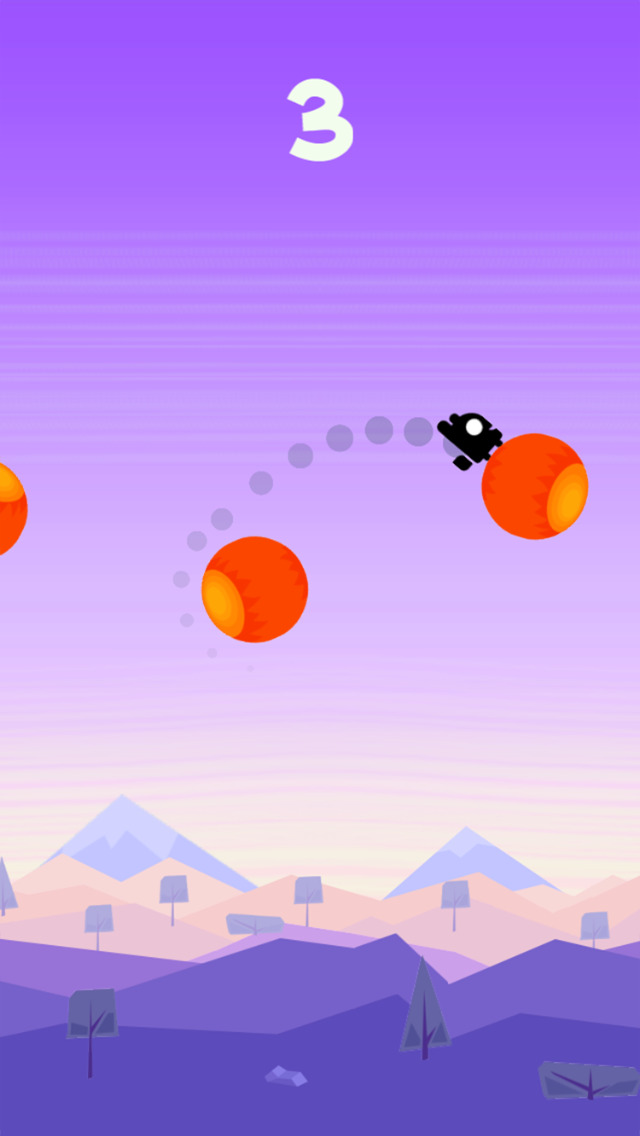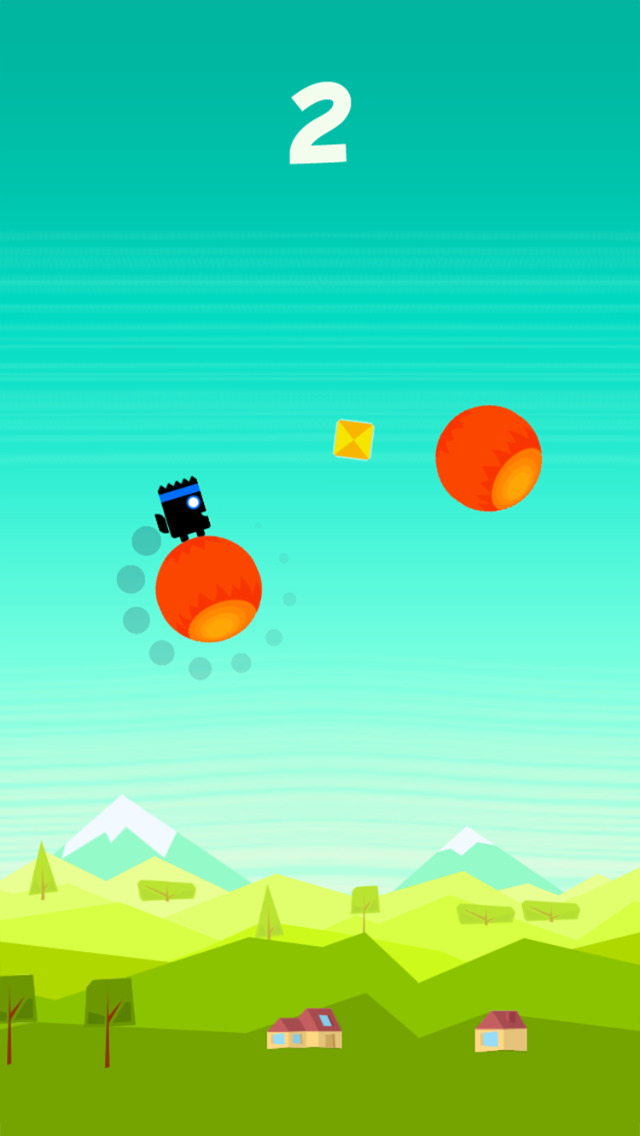 iTunes Description
He's nuts! Help the daring squirrel make death-defying jumps to score a snack! Try not to fall down!

◉ Tap the screen to jump for the nuts.
◉ Find gems to unlock more daring squirrels.

How far can you get?
Forum Thread: Jump Nuts (by Ketchapp)
---
Light Apprentice Volume 1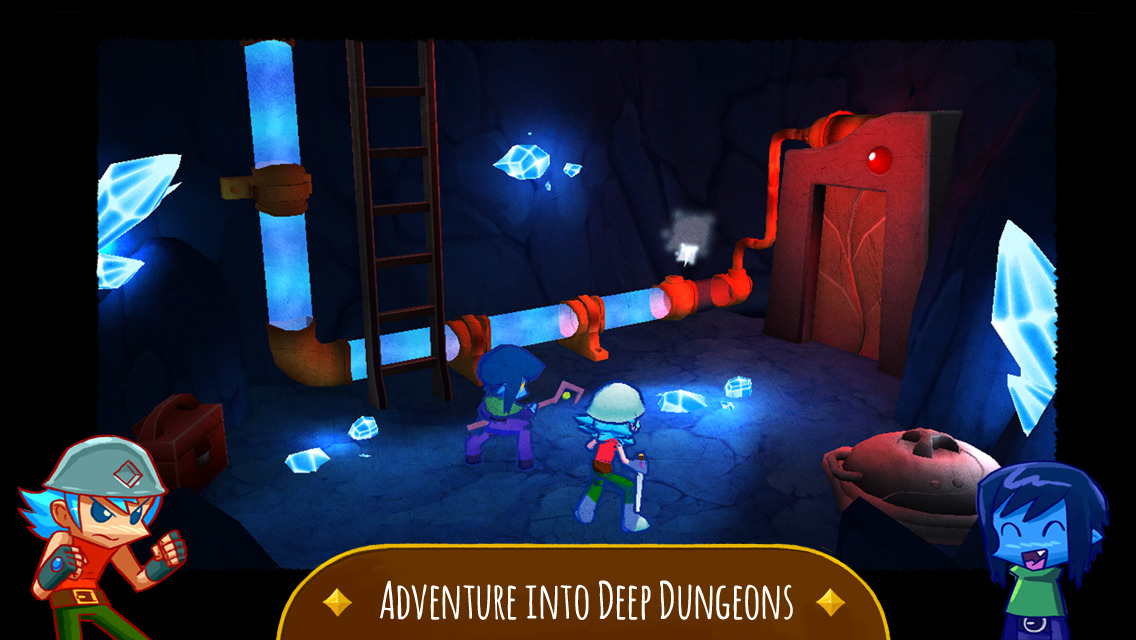 iTunes Description
When life in the world of Ethenia is threatened by the corruption of the Yhrosian Empire, a hero will rise to protect the planet and its people.

Meet Nate, the Light Apprentice, and take part in his journey through a comic gamebook like you've never experienced before in a unique blend of hand drawn comic and japanese RPG!

Only the Apprentices have the power to restore the balance to the planet's environment, and saving the world from the Empire.
Forum Thread: Light Apprentice Volume 1 (by Bulkypix)
---
Lyriko: Learn Languages with Music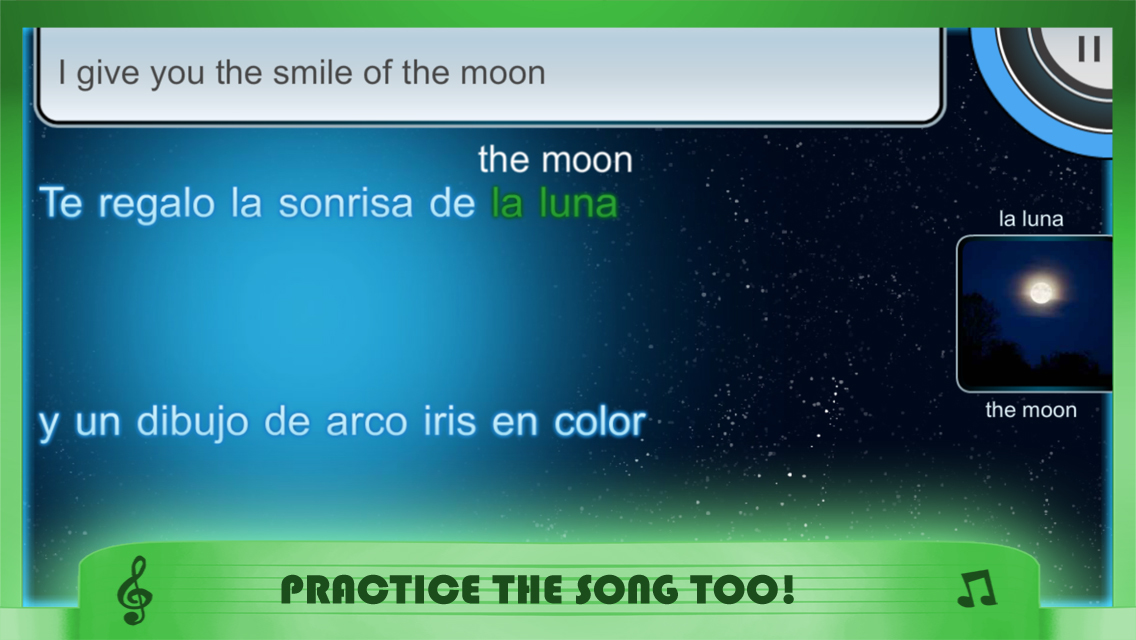 iTunes Description
Have you ever tried to learn another language, but found it boring or hard? Lyriko is the fun way to practice Spanish and English (and other languages soon). If you love music, let us introduce you to your next favorite artists while you polish your listening and reading skills. You can do it, and it'll be fun. Lets start together!
Forum Thread: Lyriko: Learn Languages with Music (by Skylight Games)
---
Nice Shot Golf
iTunes Description
Nice Shot Golf

Enjoy the most exciting round of golf with golfers from all over the world!
Forum Thread: Nice Shot Golf (by Netmarble Games Corp.)
---
Number Waltz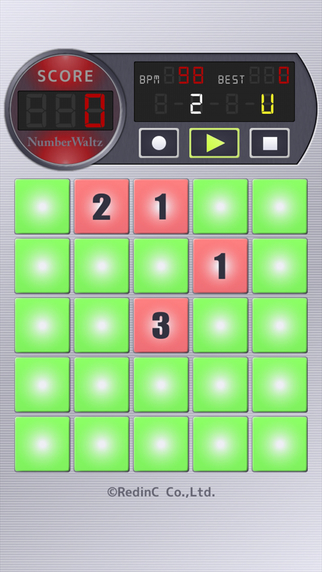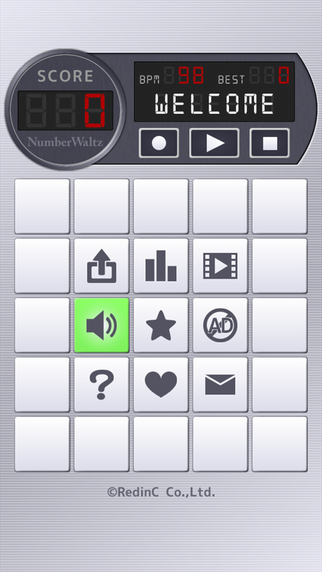 iTunes Description
"Number Waltz" is a rhythm game, type the number in 3/4 beat rhythm. Tap the pad and enter 123 on the rhythm of One, Two, Three, and One, Two, Three. Enemy(auto input) and you will enter numbers alternately.

When 123 aligned vertical or horizontal, reset pad and add score. Tempo(BPM) will be up each time the 123 are aligned. You can compete other users score in the Leader Board, share various SNS, and recording and post the play video. Enjoy the waltz rhythm everyone!
Forum Thread: Number Waltz – One, Two, Three (By RedinC Co.,Ltd)
---
One Button Travel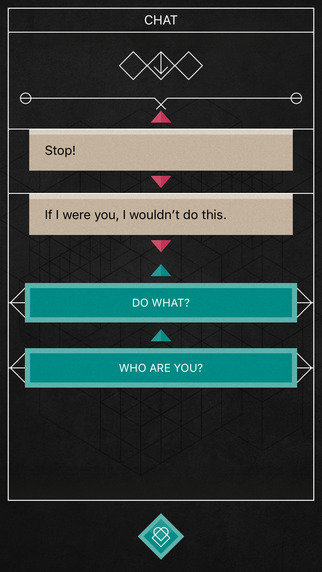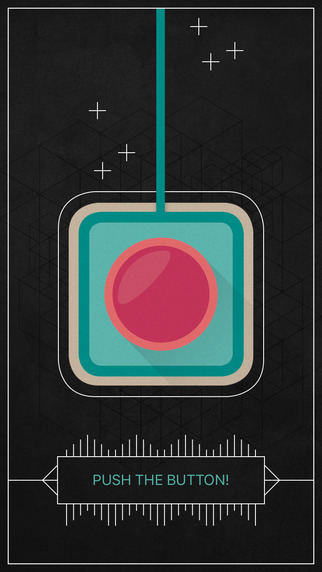 iTunes Description
One Button Travel is a new interactive fiction adventure by the award-winning team behind Rules! Play a story that unfoldes with the choices you make, in real time!

One Button Travel is a gripping journey to a mysterious future exploring social questions not unlike those we face today. At 55000 words, it is a true interactive novel, with branching story-lines and decisions that shape the player's destiny. And for those moments when you don't feel like reading, your device is ready to read it to you.

Are you ready to solve mysteries, explore a strange new world and meet horned beasts?
Pack your bags, you're going on a trip! Or are you?
Forum Thread: One Button Travel (by TheCodingMonkeys)
---
Order in the Court!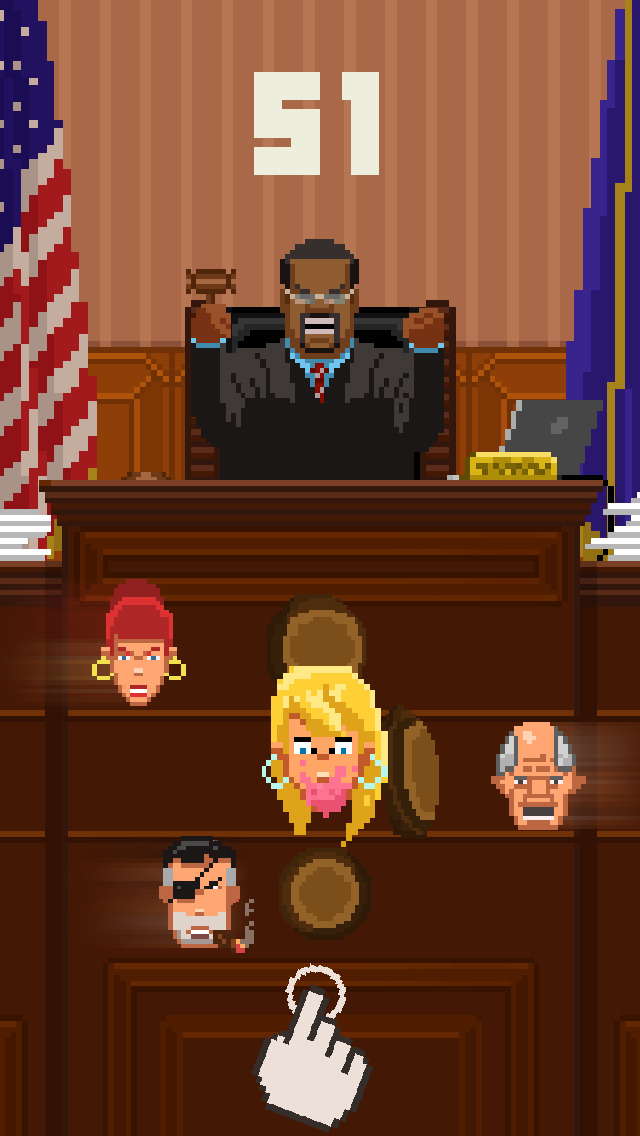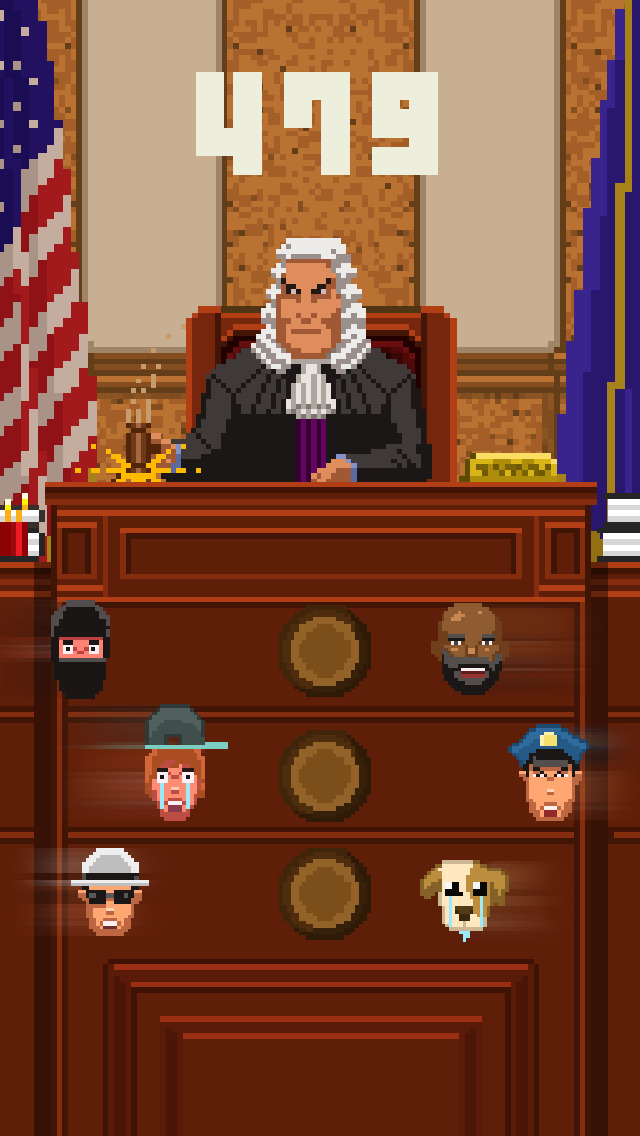 iTunes Description
ORDER IN THE COURT! ORDER IN THE COURT!!!
The people in your courtroom are out of control! Can you keep them in tact? It's up to you to keep order until the end of the trial!

– easy to jump in ONE TAP gameplay!
– use that hammer to your advantage!
– humorous situations and characters!
– unlock new judges and courtrooms!
Forum Thread: Order In The Court! (by cherrypick games)
---
Pro Strategy Football 2015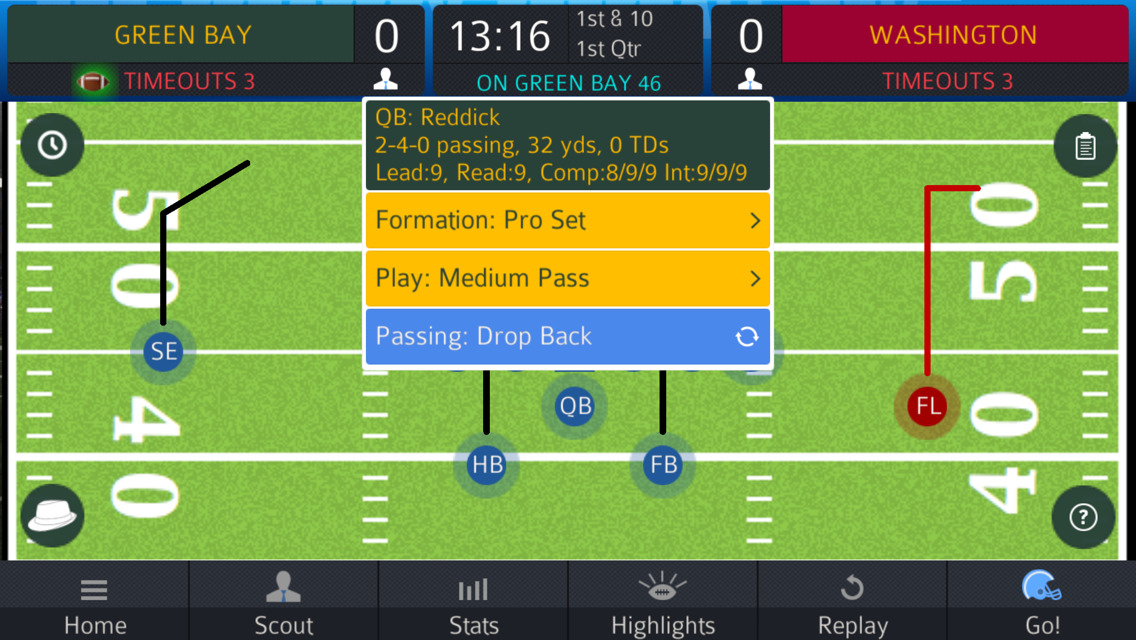 iTunes Description
New in 2015 – completely redesigned play calling UI! Stats and leaders for Defensive and Special Teams players! Much faster simulations! And various tweaks to improve the game experience.

Also check out my other app, PSF Career, which has the same coaching engine and options, but is for players who want to focus on Franchise play, building one team up over time through players aging, seven-round drafts, career stats and leaders, etc.

You've been waiting for a *strategy* football game, a game where you win by knowing football, not by having the twitchiest fingers, a game where you're not limited to canned plays in someone else's playbook, but where you can tweak any part of your offense or defense every single down!
Forum Thread: Pro Strategy Football 2015 (By Pro Strategy Games)
---
Pro Strategy Football Career 2015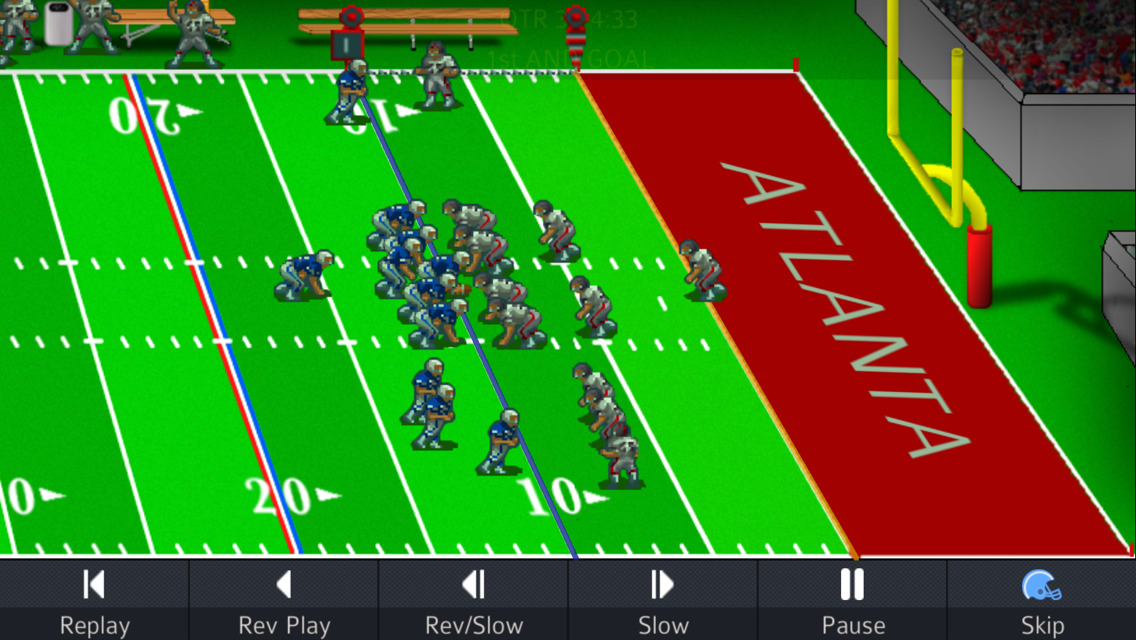 iTunes Description
New in 2015 – completely redesigned play calling UI! Stats and leaders for Defensive and Special Teams players! Much faster simulations! And various tweaks to improve the game experience.

Check out my other app, PSF 2015, if you'd rather have the flexibility in matching up any two teams at any time or playing the 2015 season over and over with the option of coaching any or all teams!

PSF Career is the franchise version of Pro Strategy Football, with the same great offensive and defensive options, but adds player management and multiple seasons!
Forum Thread: Pro Strategy Football Career 2015 (By Pro Strategy Games)
---
Rush N Krush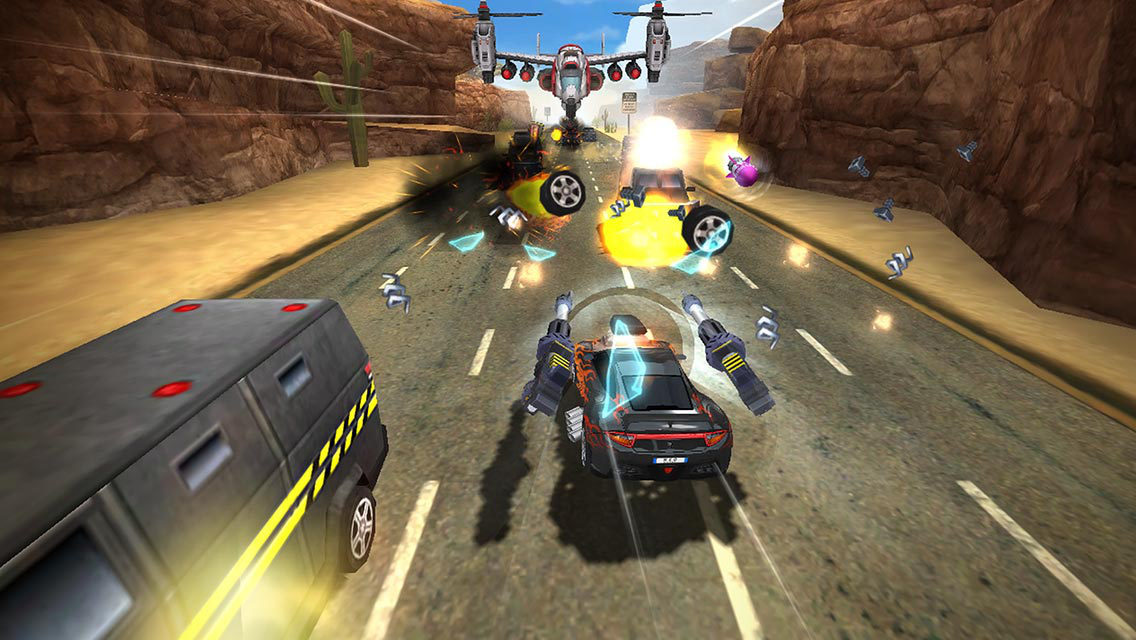 iTunes Description
Welcome to the world of Rush N Krush!

Race past cars in heavy traffic! Use boosters to fling all obstacles out of your way! Rush N Krush is an endless runner, action game, and racing game all rolled into one fun ride!
Forum Thread: Rush N Krush (by Netmarble Games Corp.)
---
sColor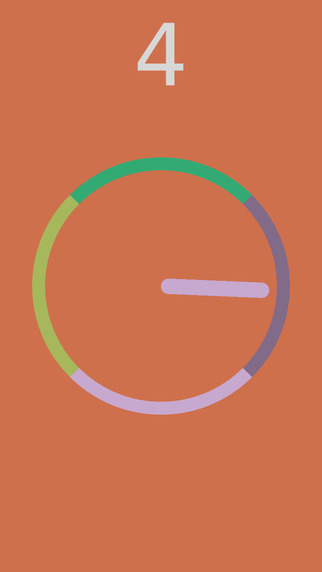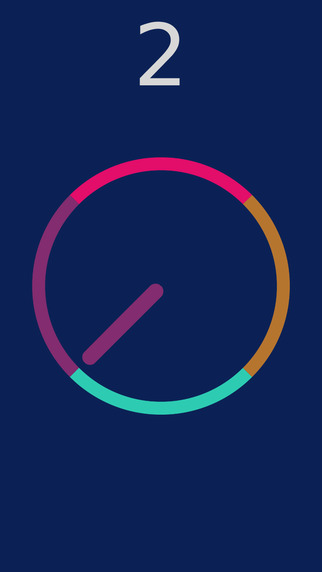 iTunes Description
Tap to match the rotator with the correct color, but keep an eye on the color switch!
Forum Thread: sColor by Konig Studios
---
Seven Squalid Queens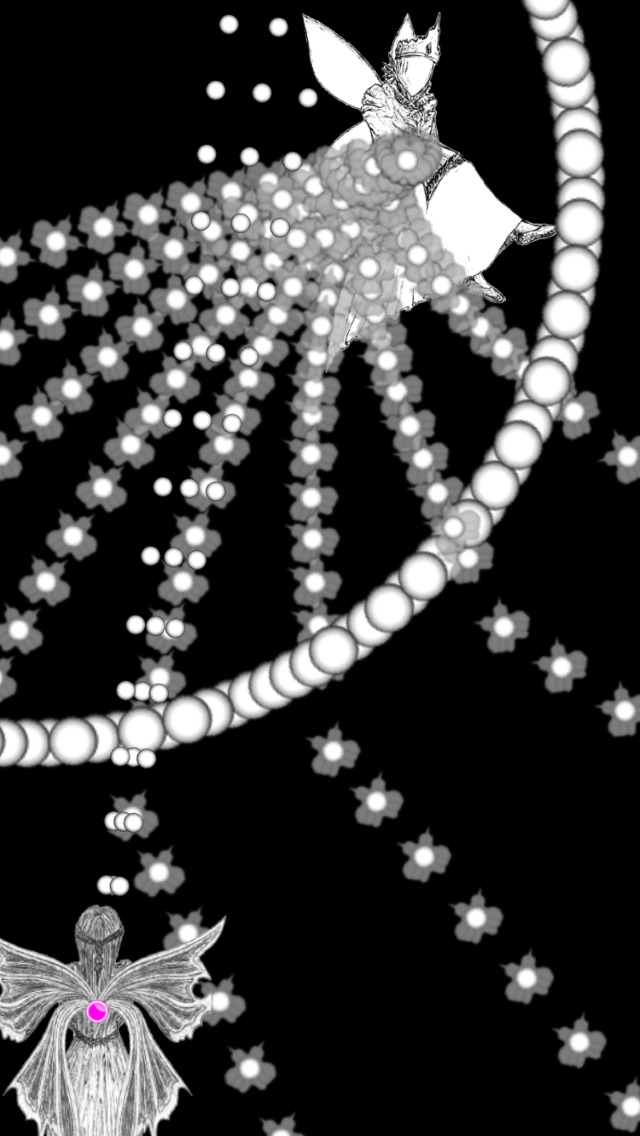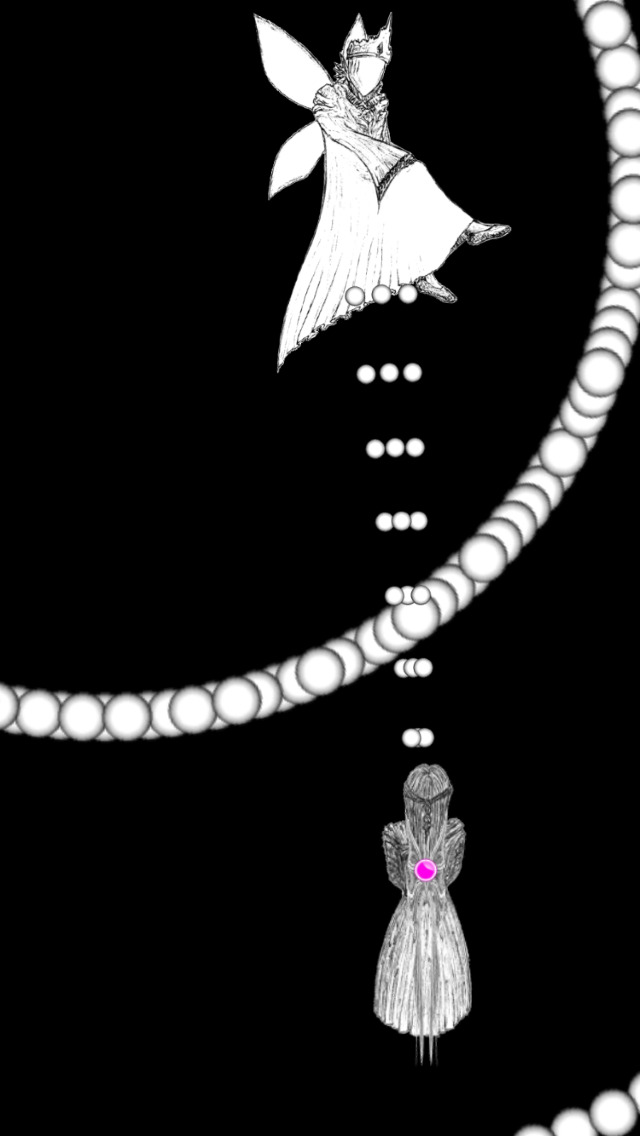 iTunes Description
A danmaku short story about the plight of seven sisters. Seek the Maiden. Relive her memories. Maybe then you can understand..
Forum Thread: Seven Squalid Queens (By Omar Al Arti)
---
Slide Into The Void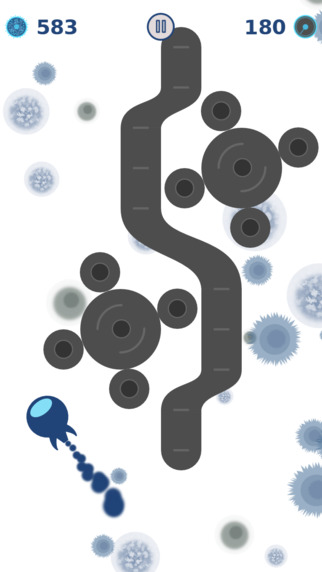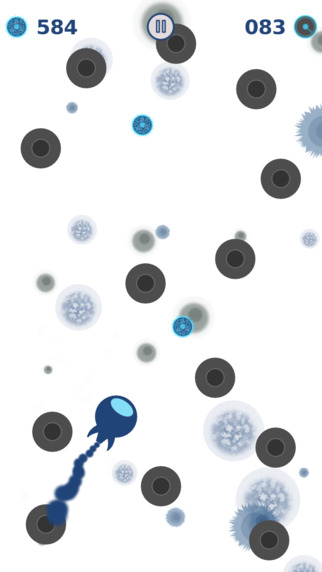 iTunes Description
You are flying through an alien training facility. Switch the flying direction to avoid the obstacles.
Can you survive the challenges?
– Tap to switch the flying direction
– Challenge your friends to beat your record
– Collect power points to survive crashes
– Enjoy the game 🙂
Forum Thread: Slide Into The Void (By Reflexic)
---
Snowboard Party 2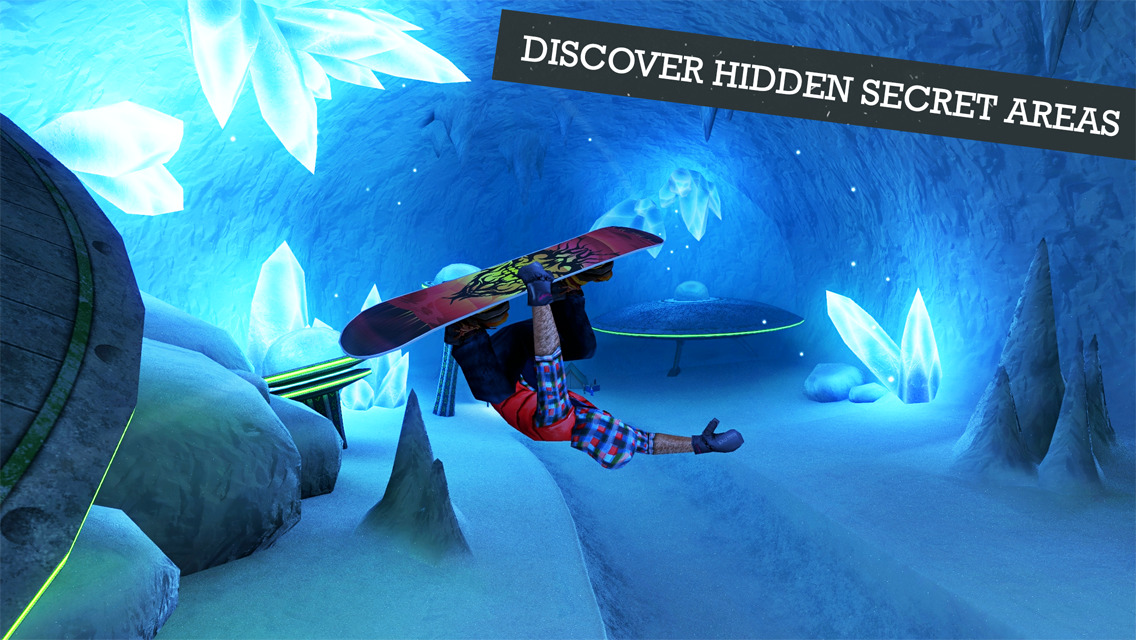 iTunes Description
Crowned the best snowboarding game available on the market, Snowboard Party is back to fulfill all your adrenaline needs in this long-awaited sequel. Experience the new time-attack race mode and practice your best tricks in 21 unique locations. Hop on your board and improve your skills to land sick combos and rack high scores!

Play with your friends using the online multiplayer mode or challenge riders from all over the world using the online leaderboards. Complete over 150 level objectives and achievements, gain experience and upgrade your attributes to perform better and achieve higher scores.
Forum Thread: Snowboard Party 2 (by Ratrod Studio)
---
Sonobuoy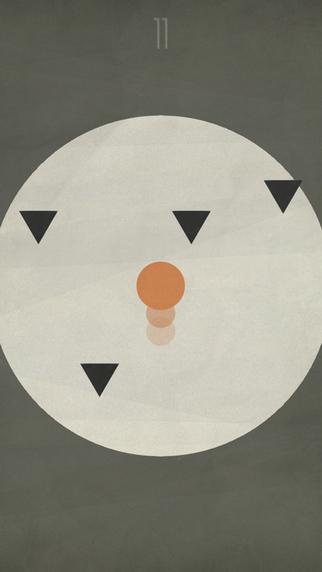 iTunes Description
Sonobuoy is a game of memory. Reveal the triangles, memorize where they are, where they will go and get them before they get you!

-Easy gameplay that tests your memory
-Minimalist art style
-Encouraging combo system
-GameCenter Leaderboard
Forum Thread: SonoBuoy (By Cagil Bektas)
---
Sorus Shield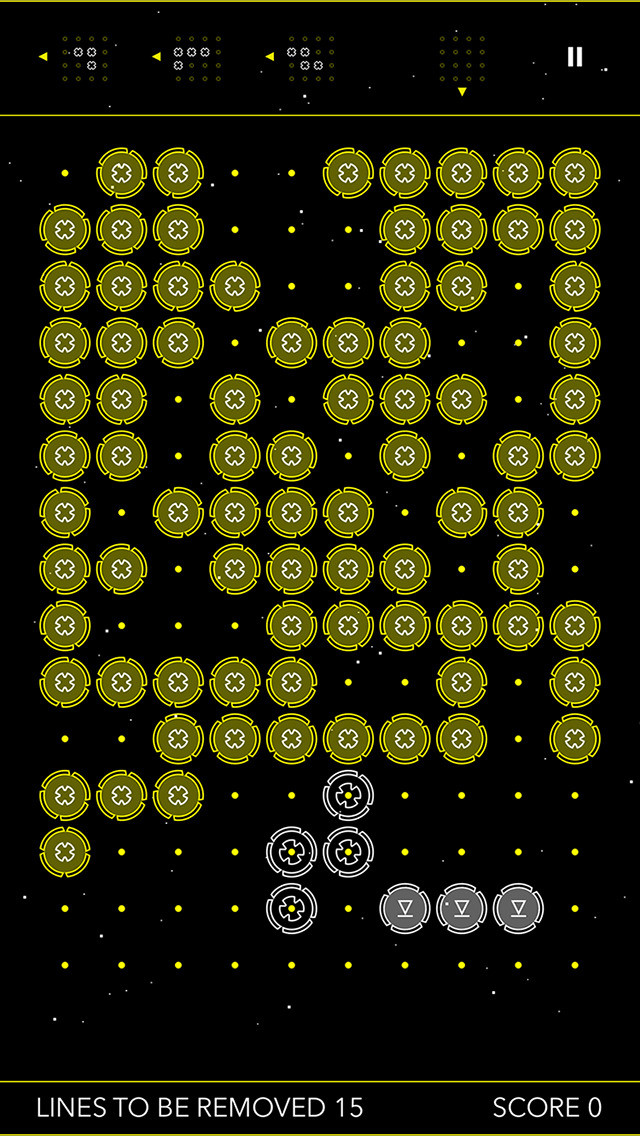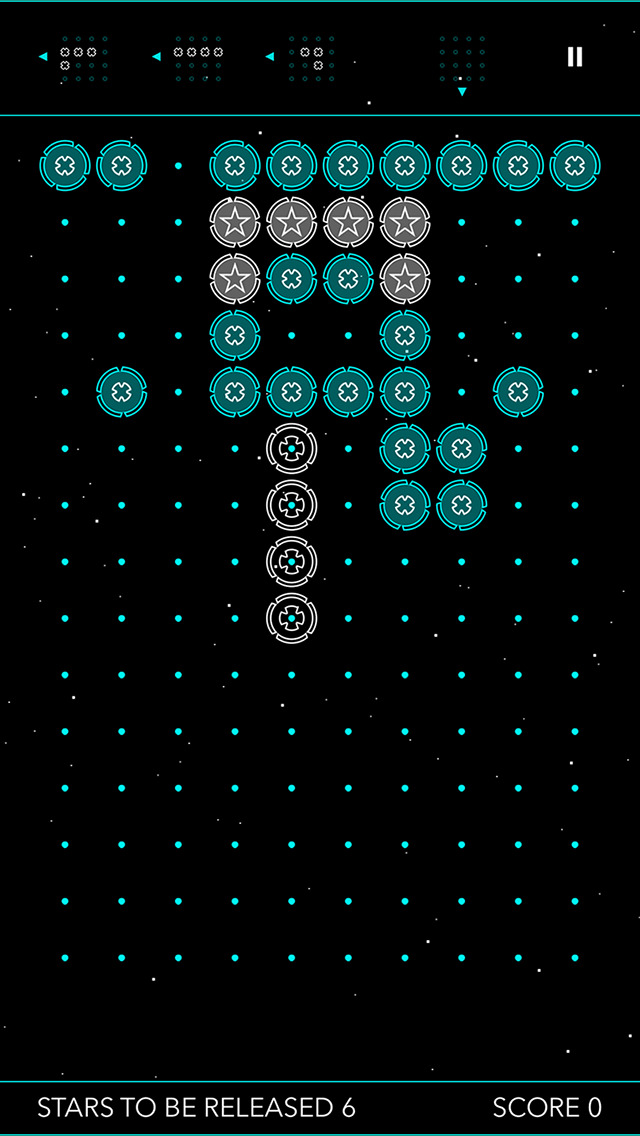 iTunes Description
SORUS SHIELD is a strategic action and puzzle game!

Aliens are trying to take control of the universe with light mines. The Spaceship Sorus is equipped with a special weapon that explodes these light mines safely, as long as they are encompassed in a filled line. The Sorus Shield is all that stands between the freedom of the universe and eternal oppression by these fiendish aliens.

If you dissolve all of the minefields, you can free the universe from the diabolical plans of these fierce aliens.
Forum Thread: SORUS SHIELD (by Marcus Dobler Applications UG (haftungsbeschränkt))
---
Space Transfer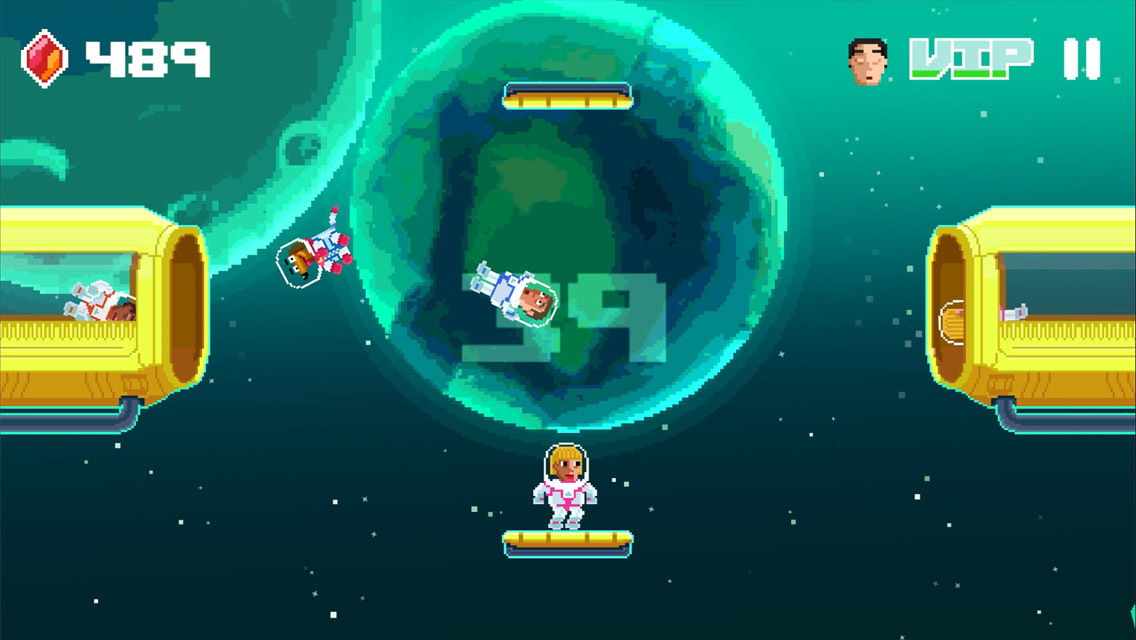 iTunes Description
If you want to understand what Space Transfer is, you need to imagine the old electronic handheld game… combined with a freakin' Space Station. Tapping left or right side of the screen, moves the top and bottom bars simultaneously and prevents astronauts from becoming just another space debris. Transferring your crew from one side to another lets you earn points. Special astronauts on top of having their unique moves, let you earn gems (and points) when rescued.
Forum Thread: Space Transfer (by Adam Zurek)
---
Spawn Runner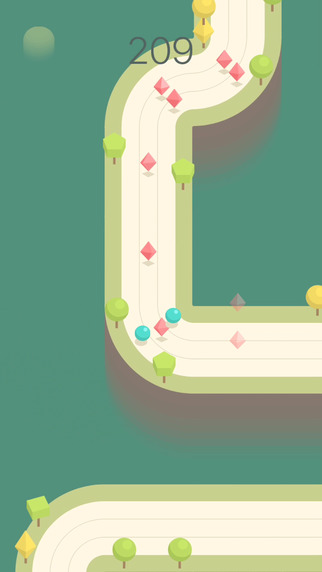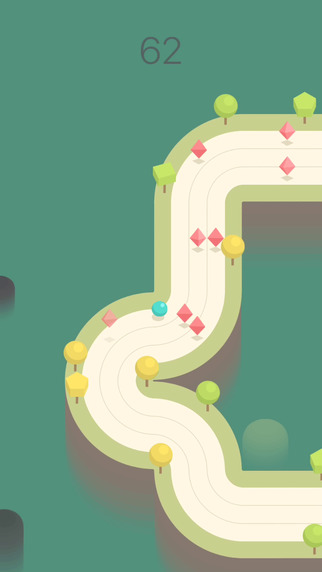 iTunes Description
SpawnRunner

You are a lonely tourist on a fantasy world. There're many obstacles standing on your way. You have to avoid them by spliting or merging yourself. Keep at least one clone alive. Try your best to beat your friends score via Game Center and to unlock interesting characters.
Forum Thread: Spawn Runner (By Thang Le)
---
Spinny Polygons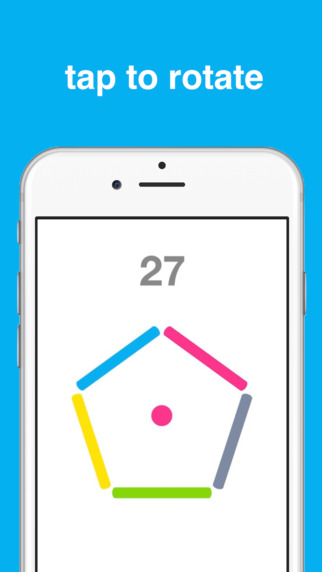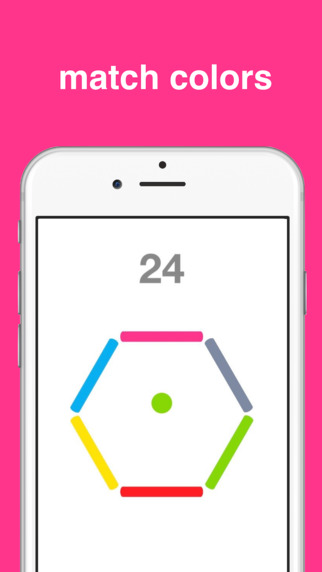 iTunes Description
Tap to rotate the polygon to the correct color before the ball lands, but don't make a mistake or you'll have to start from the beginning.

Get high scores and unlock levels with different polygons.
Forum Thread: Spinny Polygons (By Priyanka Suduge)
---
Square Rave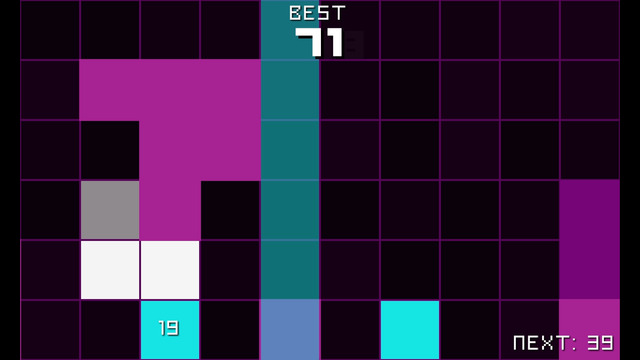 iTunes Description
Square Rave is a high-score chasing action game, speeding around an ever-changing field of squares to find safety before the end of each bar of music!

The more blue squares you pass through the higher your score will climb, but be careful – the trail you leave behind will block your path. As the tempo rises, your skills and reflexes will be tested to the extreme!
Forum Thread: Square Rave (By Adam Morrison-Hay)
---
Star Rider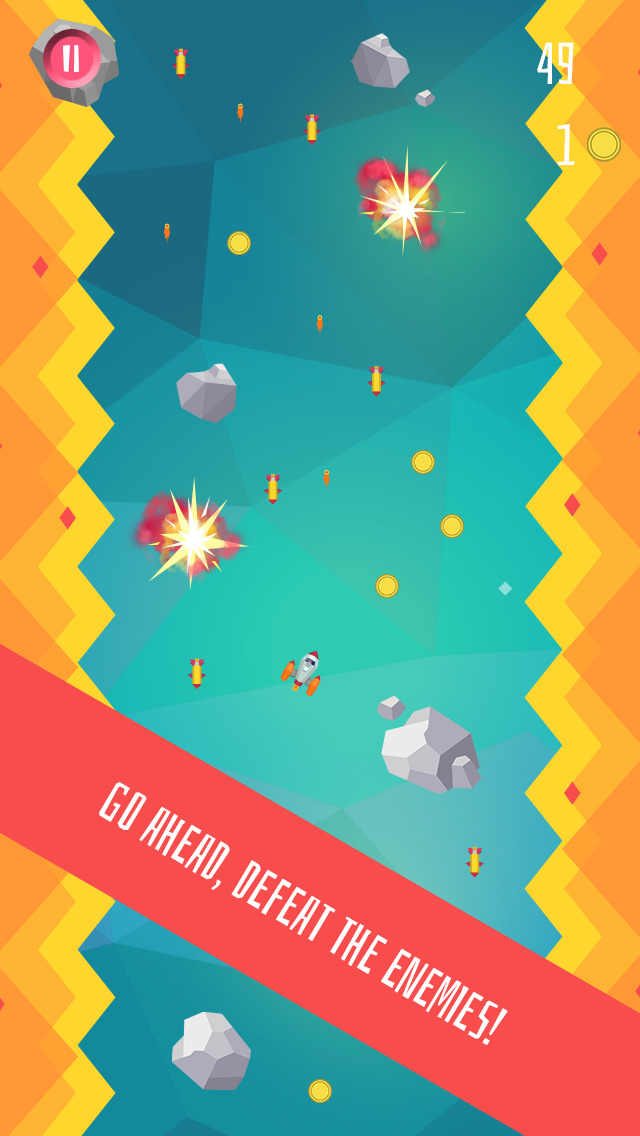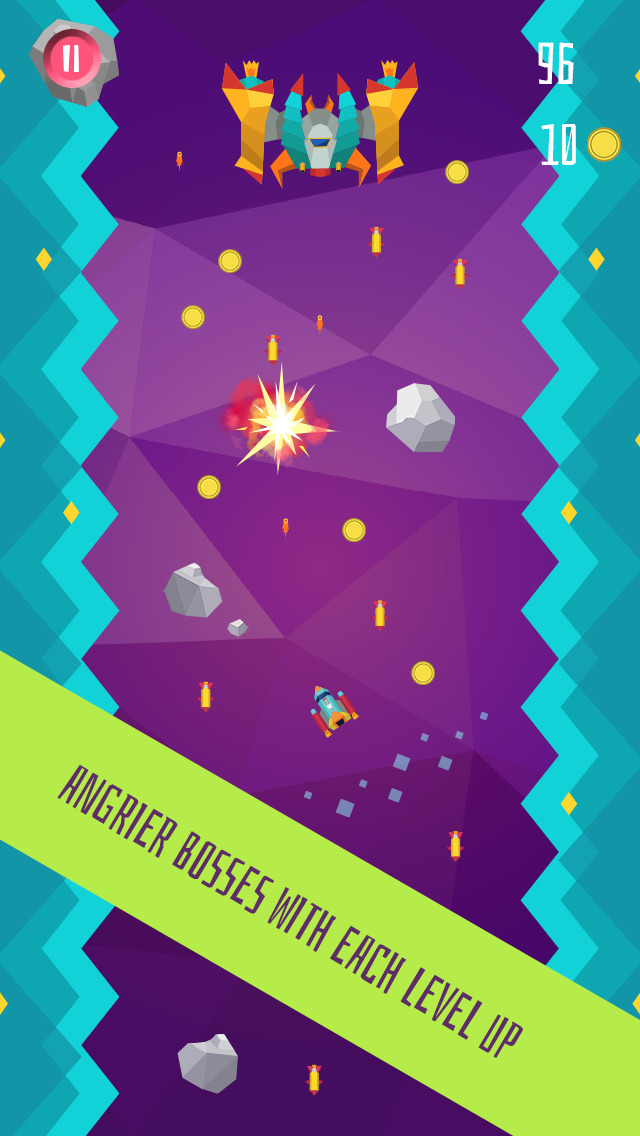 iTunes Description
Your spaceship is speeding ahead. Standing in your way are both asteroids and space pirates. Shoot down enemy missiles in order to collect coins which you can use to discover new more powerful ships. Destroy the pirate leaders and gain access to new target locations. Collect more points and shoot up the leader board. Full speed ahead! The galaxy awaits you
Forum Thread: Star Rider (by Kedoo)
---
Star Wars: Galaxy of Heroes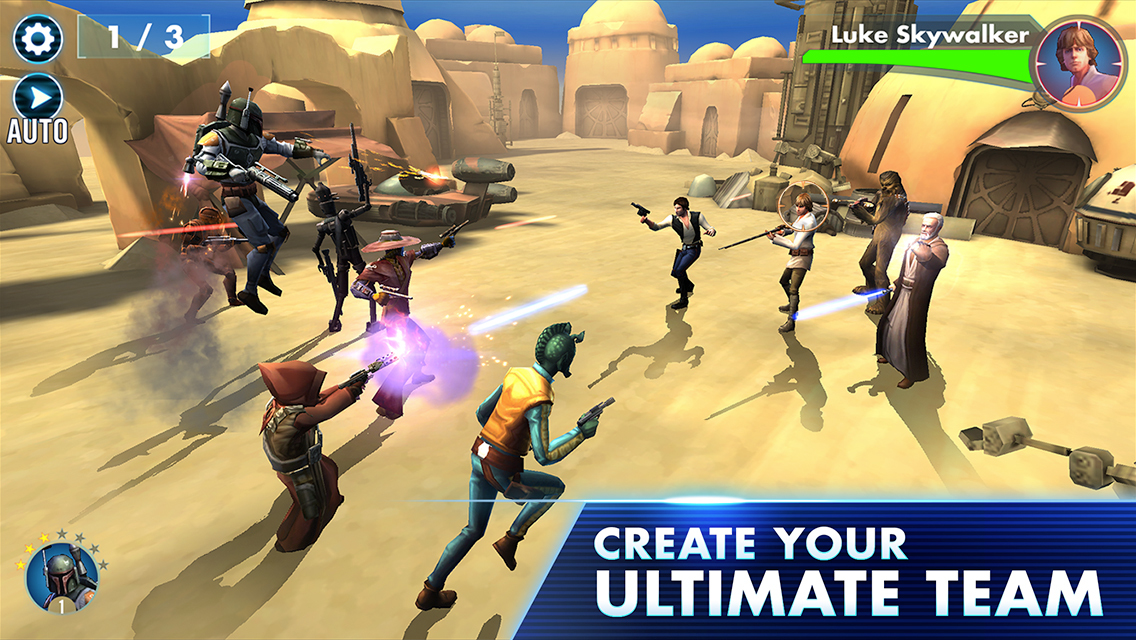 iTunes Description
Play today to unlock a FREE Resistance Trooper inspired by Star Wars: The Force Awakens!

Collect your favorite Star Wars characters, like Luke Skywalker, Han Solo, Darth Vader, and more, from every era then conquer your opponents in epic, RPG-style combat. Build mighty teams and craft the best strategy to win battles across iconic locations to become the most legendary hologamer in the galaxy!
Forum Thread: Star Wars™ Galaxy of Heroes (Electronic Arts)
---
Tappy Golf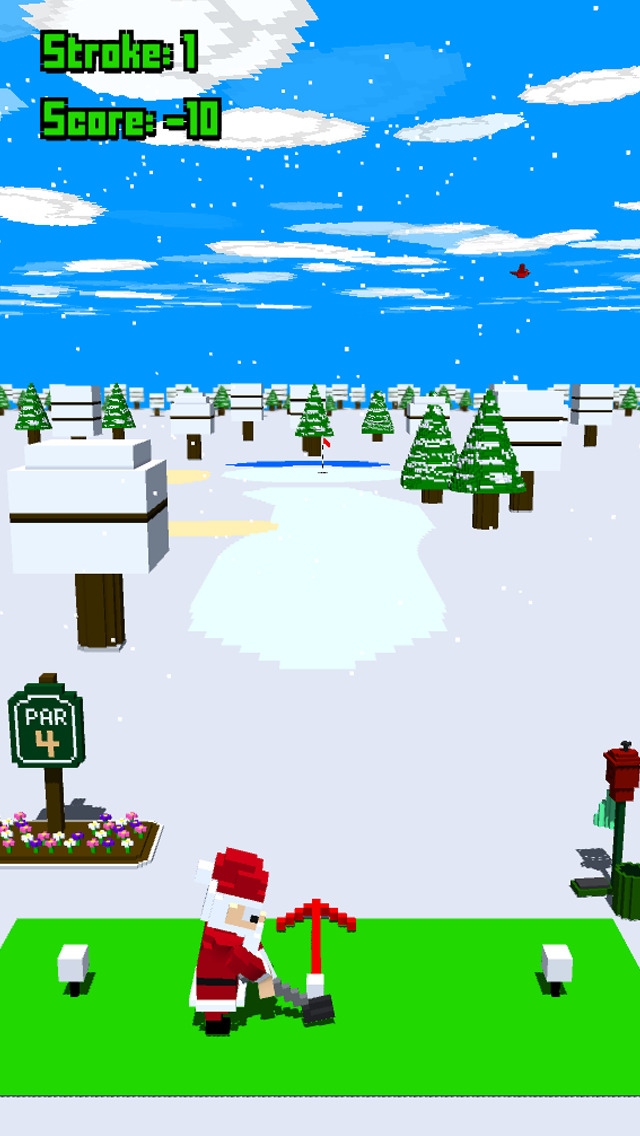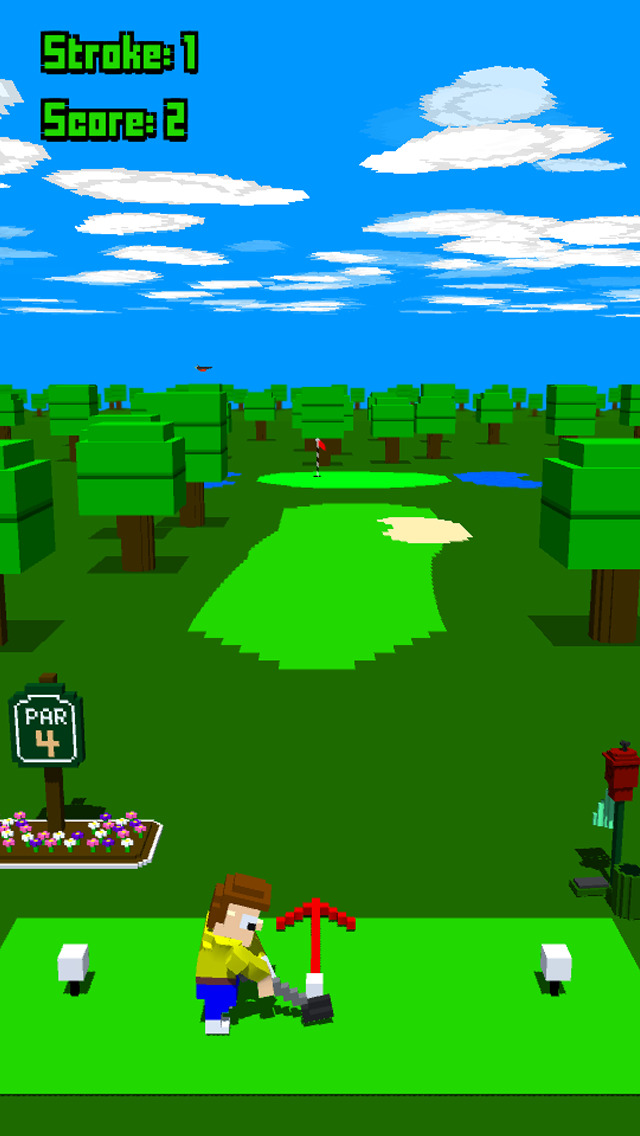 iTunes Description
The most easy, fun and addicting golf game you'll ever play!
Each hole is procedurally generated. So you'll experience an infinite number of golf holes that are different every time you play!

Just tap the screen to stop the aiming arrow. That's it!

But be aware… the arrow gets faster the better you score.
Forum Thread: Tappy Golf (By David Horn)
---
Traffic Rush 2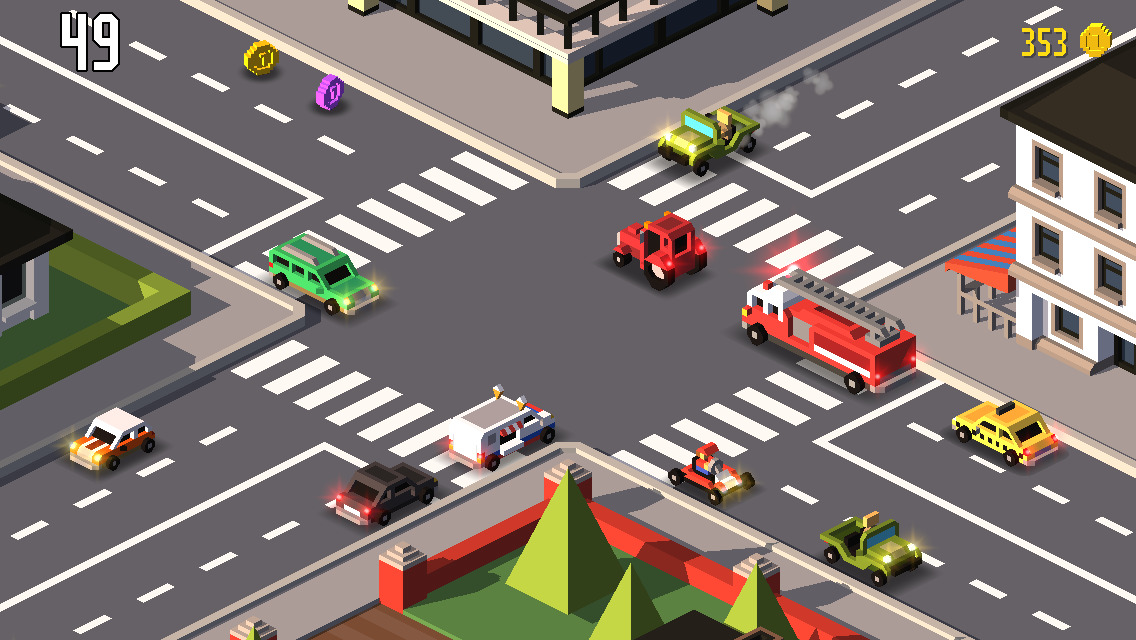 iTunes Description
Use your finger to flick rushing cars across the intersection… without CRASHING!

Traffic Rush 2 is the sequel to the beloved smash hit from the early days of the App Store, a game that propelled into Apple's prestigious "All-Time Top Paid iPhone Apps" and later "App Store Rewind" in 2011.

Now presented in charming 3D VOXELS and supercharged with truckloads of unlockable vehicles.
Forum Thread: Traffic Rush 2 [FREE] by Donut Games
---
Travel Jump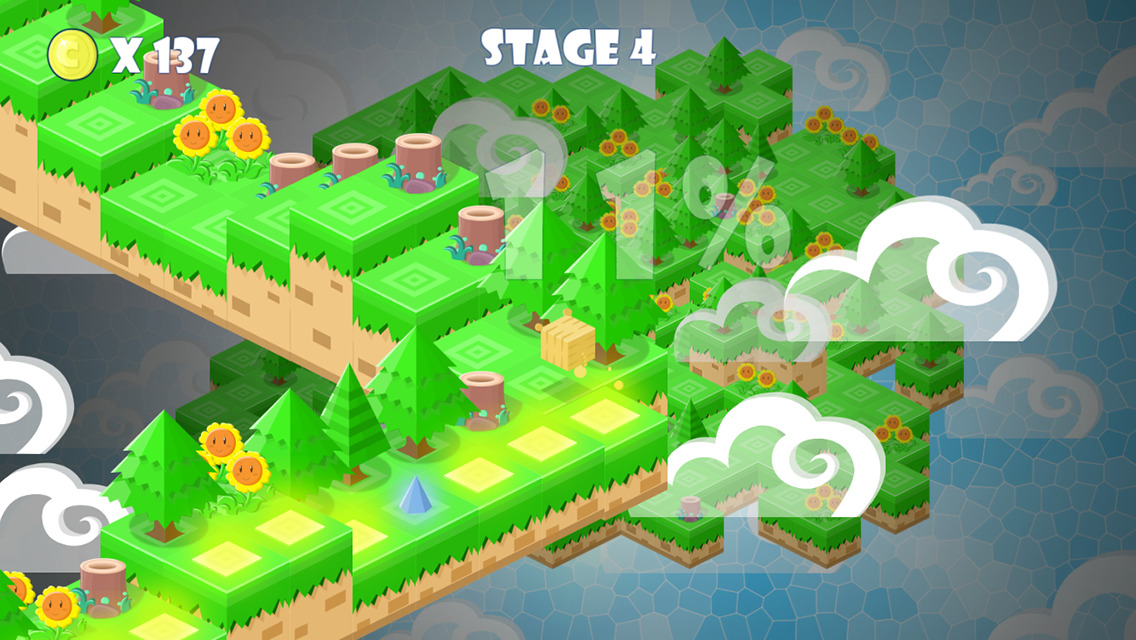 iTunes Description
Jump your way across 5 magnificent worlds and 20 unique levels. Collect coins to unlock cute animal characters! How far can you jump?
Forum Thread: Travel Jump (by Appsolute Games LLC)
---
Ultimate Tennis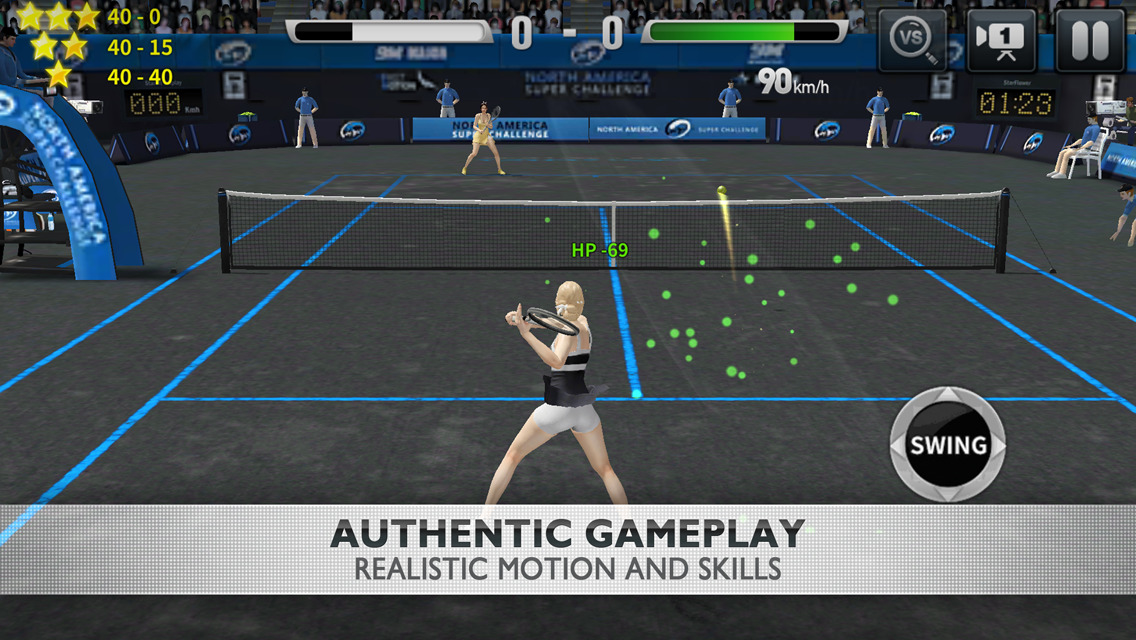 iTunes Description
Ultimate Tennis is an action-packed tennis arcade game that combines tennis with RPG making it the most complete mobile tennis game ever! Enjoy thrilling gameplay, beautiful graphics, and extensive RPG on your way to becoming the best in the world!

Ultimate Tennis offers you a tweaked version of the familiar finger-swipe tennis gameplay combined with a detailed RPG element that gives you near to unlimited options for improving and customizing your character(s). To provide a more action-packed experience the tennis rules have been adjusted slightly, resulting in fast-paced gameplay and shorter but much more exciting matches!
Forum Thread: Ultimate Tennis (by 9M Interactive Co.,Ltd)
---
Viking Saga: Epic Adventure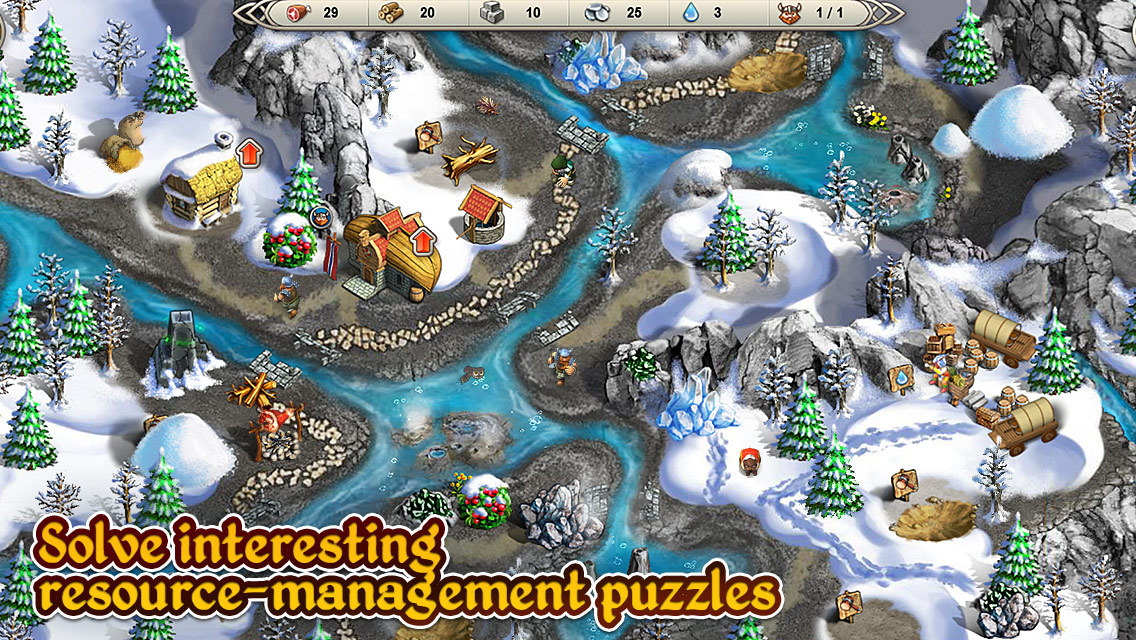 iTunes Description
Discover Viking Saga – Epic Adventure, the next fantastic chapter in the hit action series! Lodin, Dala's greedy father, doesn't approve of the marriage between his daughter and Ingolf. Only when Ingolf brings Lodin the legendary Stone of Destiny, will he give his permission. Join Ingolf on his amazing quest to find the diamond, and play Viking Saga – Epic Adventure now!
Forum Thread: Viking Saga: Epic Adventure (by Realore)
---
The Whispered World Special Edition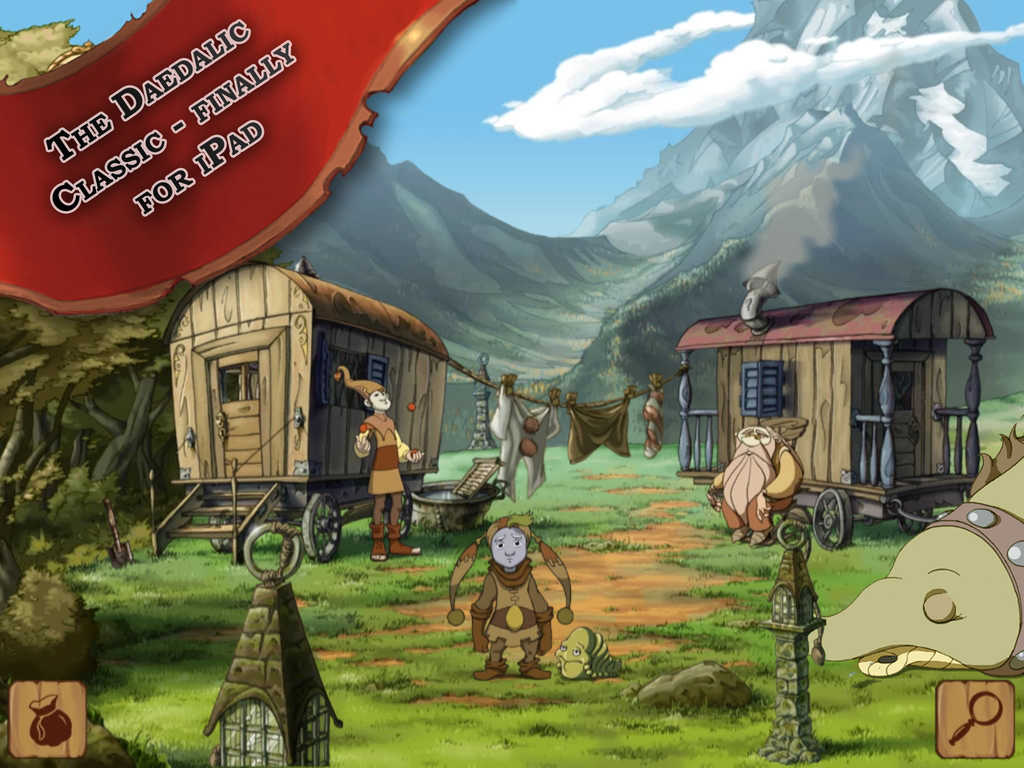 iTunes Description
Go on a fantastic journey full of adventures…

Sadwick the clown and his family travel the world with their circus, but for him, there's nothing funny about that. He's haunted by nightmares, foretelling him his world will be shattered. But little does he know about the prophetic nature of these visions: it will be Sadwick himself who will bring ruin to his own world. Together with his trusty pet Spot, a huge joyful caterpillar with amazing abilities, he goes on a great adventure.
Will he be able to fight the prophecy and save his world?
Forum Thread: The Whispered World Special Edition (by Daedalic Entertainment GmbH)
---
Word Soup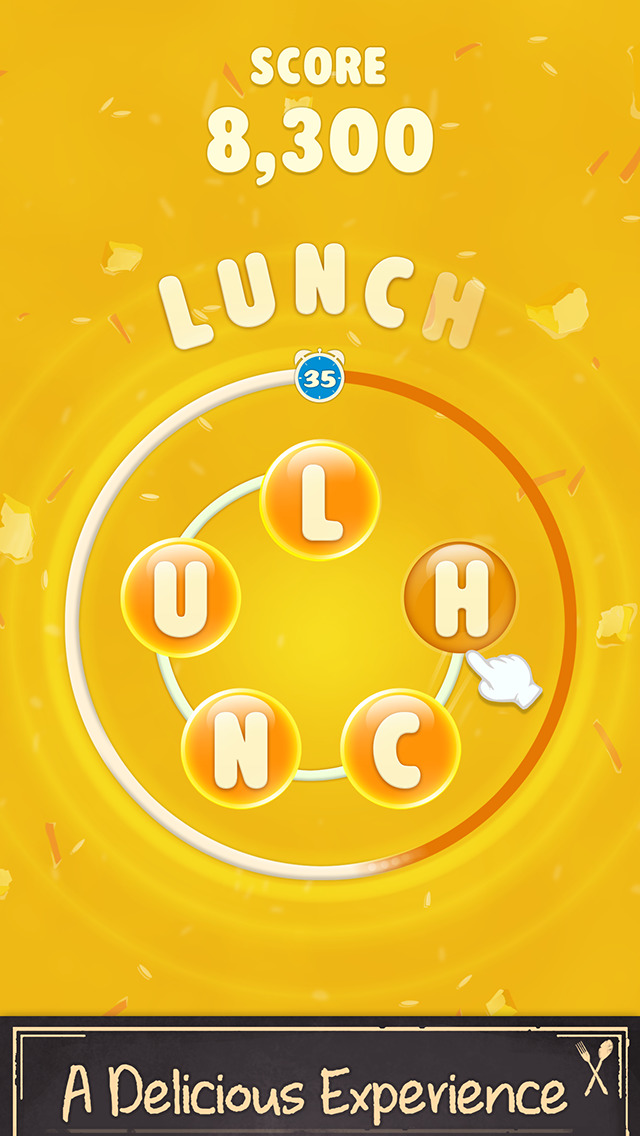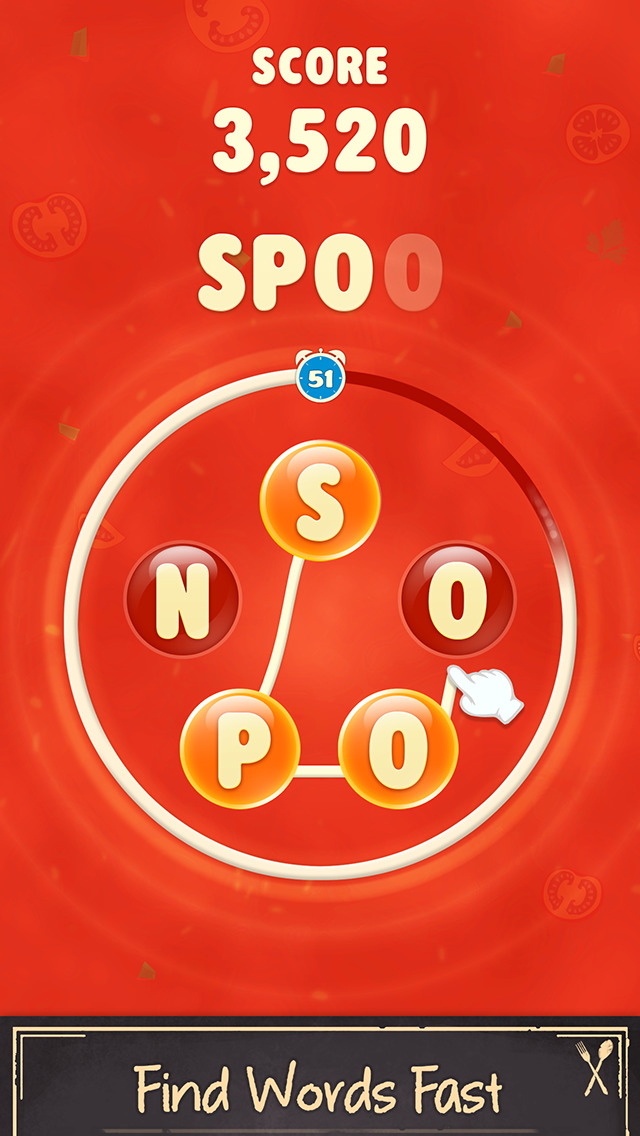 iTunes Description
Find scrambled words fast, it's a delicious experience!

Cook up crazy soups from the words you find
Win chef challenges to unlock new flavors, yum!
Challenge your friends, who has the tastiest recipe?
Forum Thread: Word Soup (by Bit Free Games)
---
World of Tanks Generals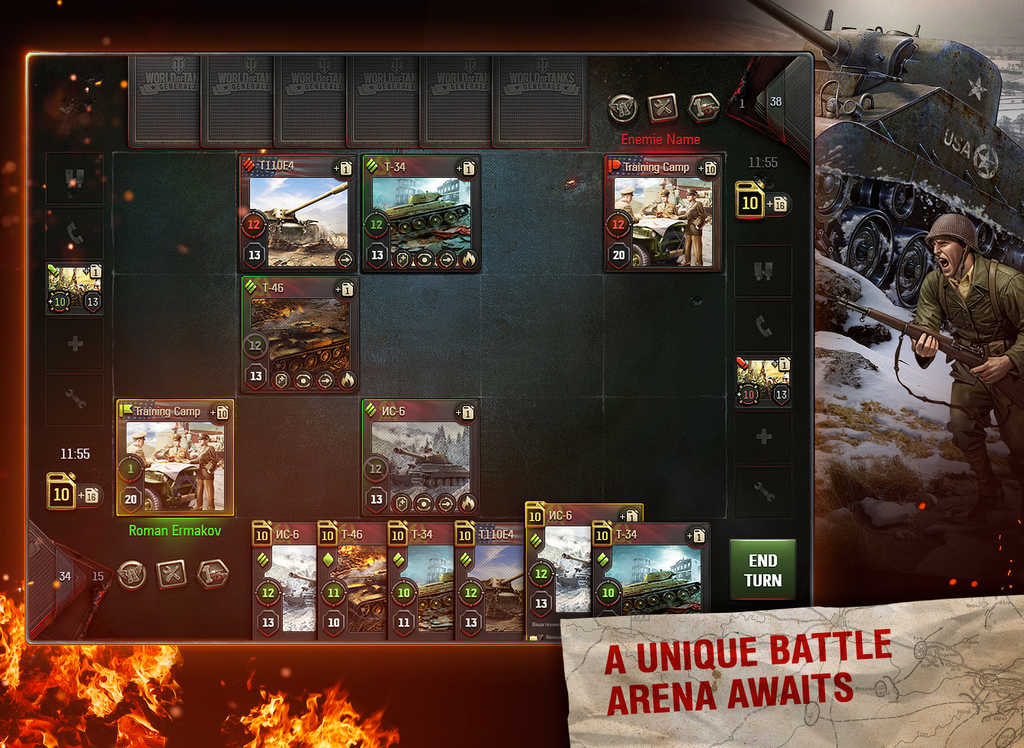 iTunes Description
BECOME A GENERAL: build your army, and dominate WWII battlefields in World of Tanks Generals—the free-to-play card game. Plan, deploy and destroy your enemy's HQ in tactical turn-based warfare.

BUILD YOUR ARMY: create your deck from a range of tanks, artillery, special orders, and don't forget your army's backbone—the HQ. Making sure you have a versatile yet powerful army is your key to victory!

SHOW YOUR STRENGTH: If you think you have what it takes to command an army and challenge other generals across the globe, it's time to lay your cards on the table.
Forum Thread: World of Tanks Generals (by Wargaming.net)
---