Phew! It's that time of week again where a bunch of new iOS games come pouring out of a spout and into the App Store. And let me tell you, this week was a real gusher. Classic edutainment series Carmen Sandiego makes a triumphant return, Real Boxing gets a Creed movie tie-in sequel, and a bunch of silly characters ride goats in Goat Rider. And that's just the tip of the iceberg. So check out the full list below and as always let us know in the comments which games you'll be picking up!
---
Age of Hell Primus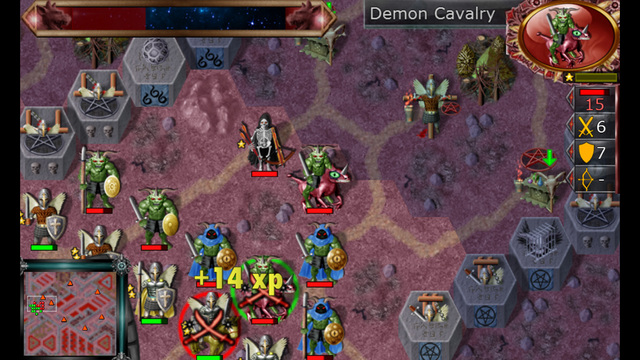 iTunes Description
This is a turnbased strategy game, in which you play as a commander of an army of angels.

A satanic cult in the land of Earim on Earth, has opened at least one portal to Hell. The task of the player is to close all the portals. Both on Earth and in Hell.

Angels have already started the fight against the enemy but Heaven needs your help too. Some angels have gone missing and you will be asked to find them. Each of the 9 scenarios in the full game takes the story one step further.
Forum Thread: Age of Hell Primus (by Therese Kihlstenius)
---
Amaze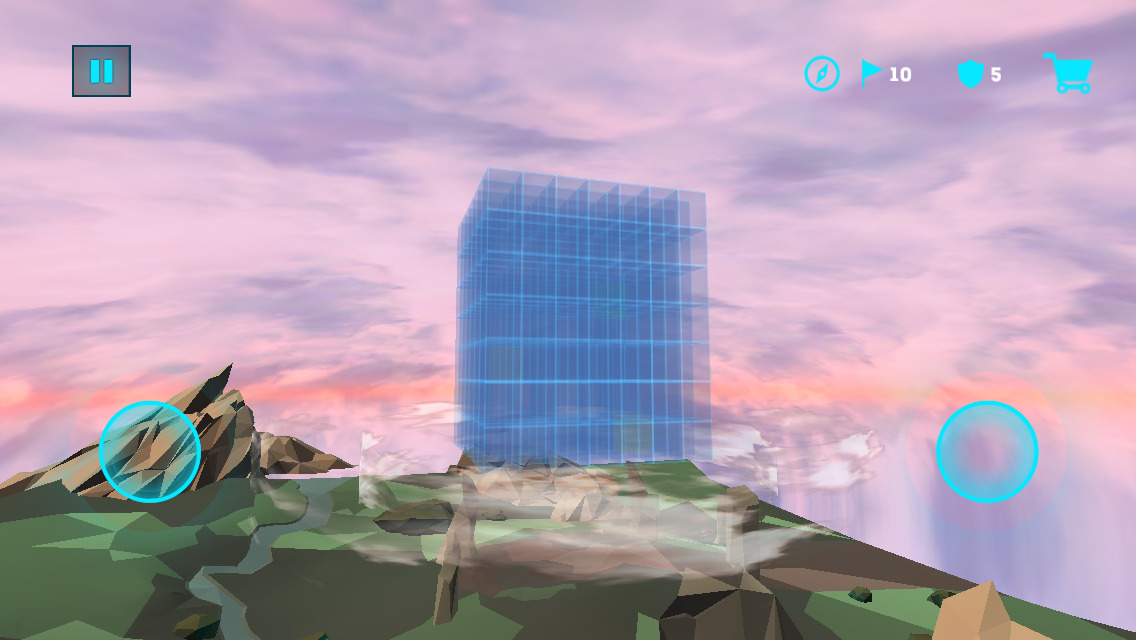 iTunes Description
Ever been to a real life maze and thought it wasn't big enough? Well, now you can get literally lost on multiple levels. Experience and find your way through huge glass mazes, watch out for the dangerous enemy and try to get your head to move you in the right direction. This is Amaze!
Forum Thread: Amaze (by DynamicDust s.r.o.)
---
Antyz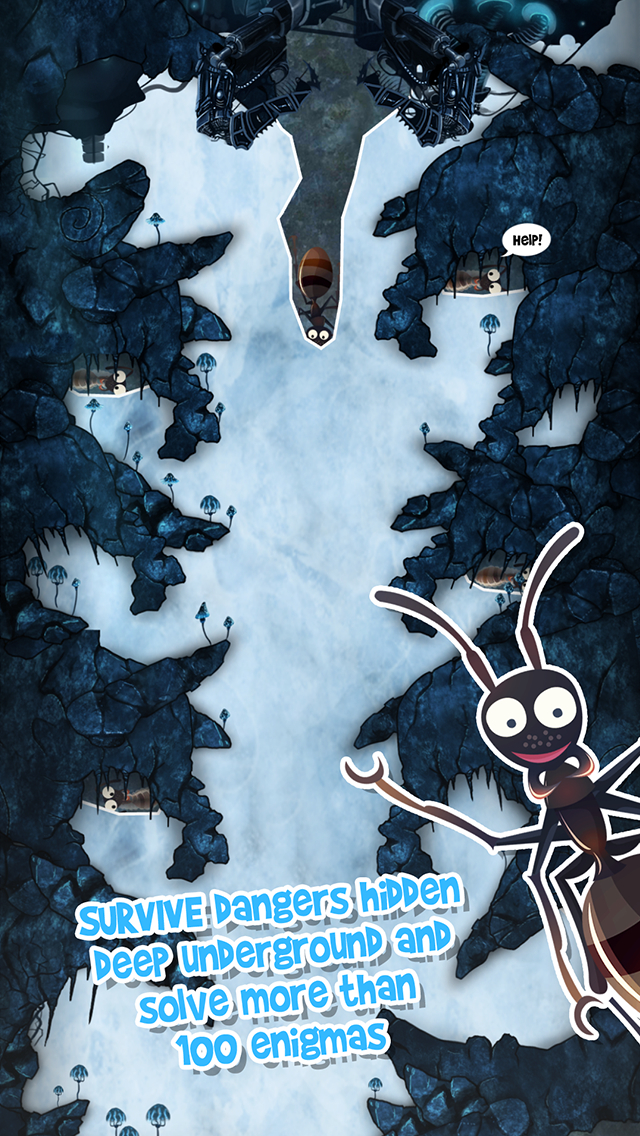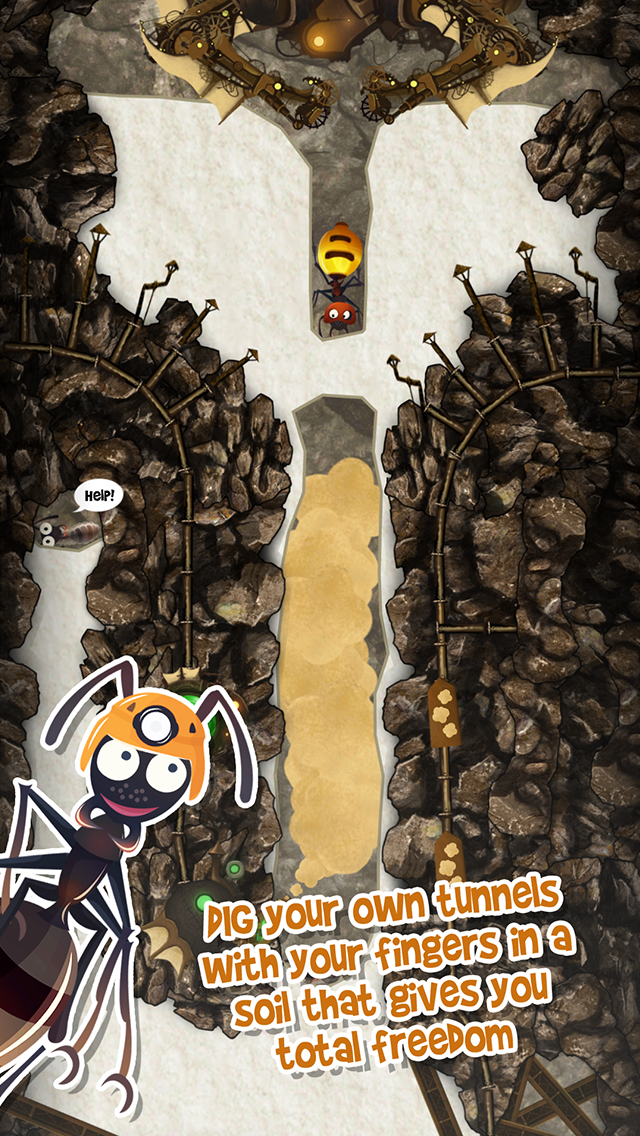 iTunes Description
« ANTYZ, a time odyssey » is a free adventure puzzle game. Help the ants survive a sudden glacial era. You will travel back through the ages of time, charting a path towards the center of the earth.
You will control the scouting ant who must dig the path and overcome the dangers threatening the ants nest. You will travel through various eras and more than 100 magnificent levels to discover the story of ANTYZ.
Forum Thread: Antyz (by DNA Studios Games)
---
Bandit's Shark Showdown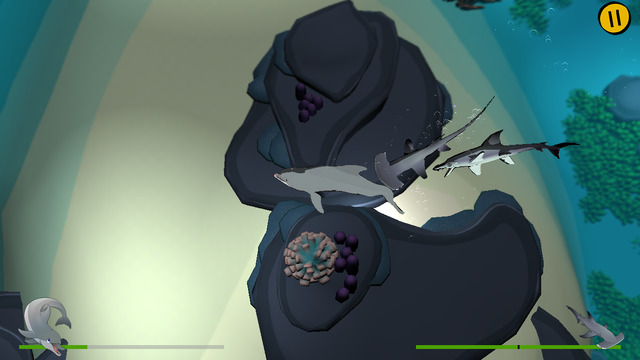 iTunes Description
Feel the hair stand up on the back of your neck as a shark lunges towards you, its teeth bared for the kill. Your lightning fast reflexes save you by mere inches, in a battle so intense you can't risk looking away. The revolutionary physics-simulated sharks and fish of the Kata Engine will test your skills to their absolute limits. You're on their dinner menu. Will you survive?

100% physics-driven creature animation and true behavioral artificial intelligence means enemies that learn from your moves and adapt to beat them. Enter the underwater battle arena at your own peril. Developed on real neurological principles and based on real animals, these creatures are designed to create a challenge like you've never experienced before.
Forum Thread: Bandit's Shark Showdown! (by Max and Haley LLC)
---
Battle Copters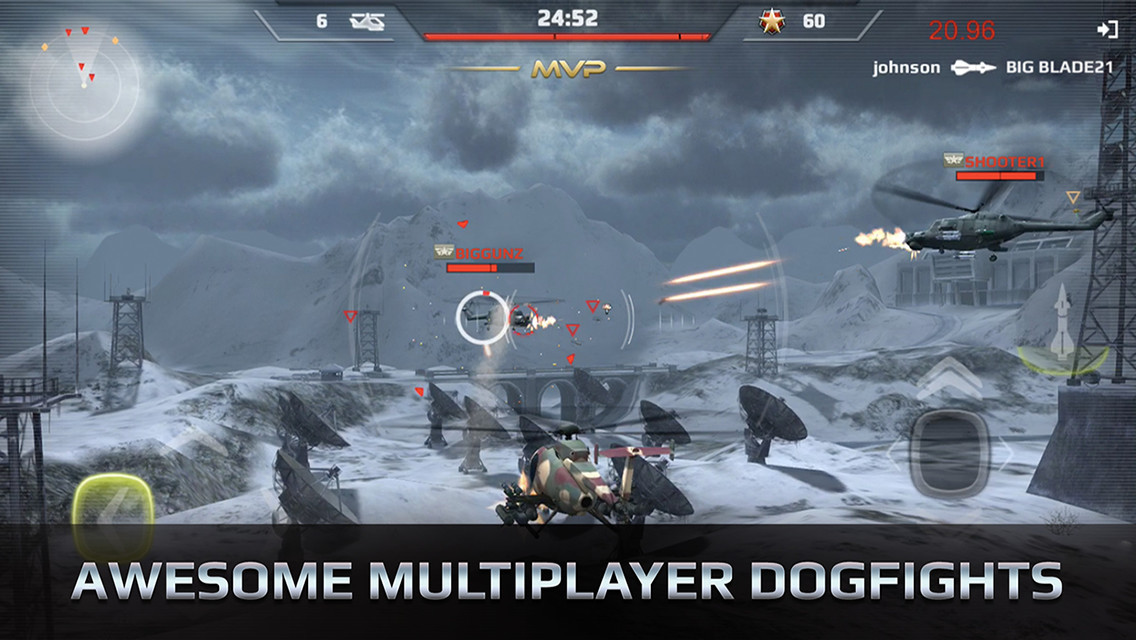 iTunes Description
Compete in the most action packed multiplayer airborne battles, with easy controls and awesome dogfighting action!

Take control of a mighty Battle Copter and immediately plunge into 8 player battles to the death over 4 dangerous locations. Lock on your missiles and unleash hell on your opponents as you swoop through the arenas in aerial combat.
Forum Thread: Battle Copters (by Chillingo Ltd)
---
Blocktagon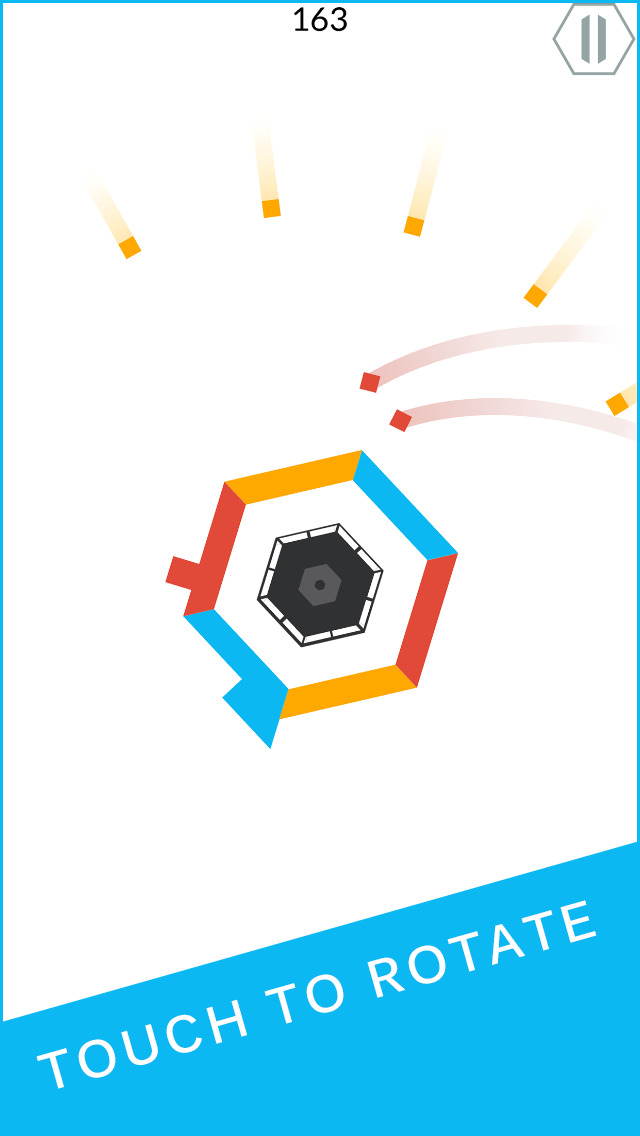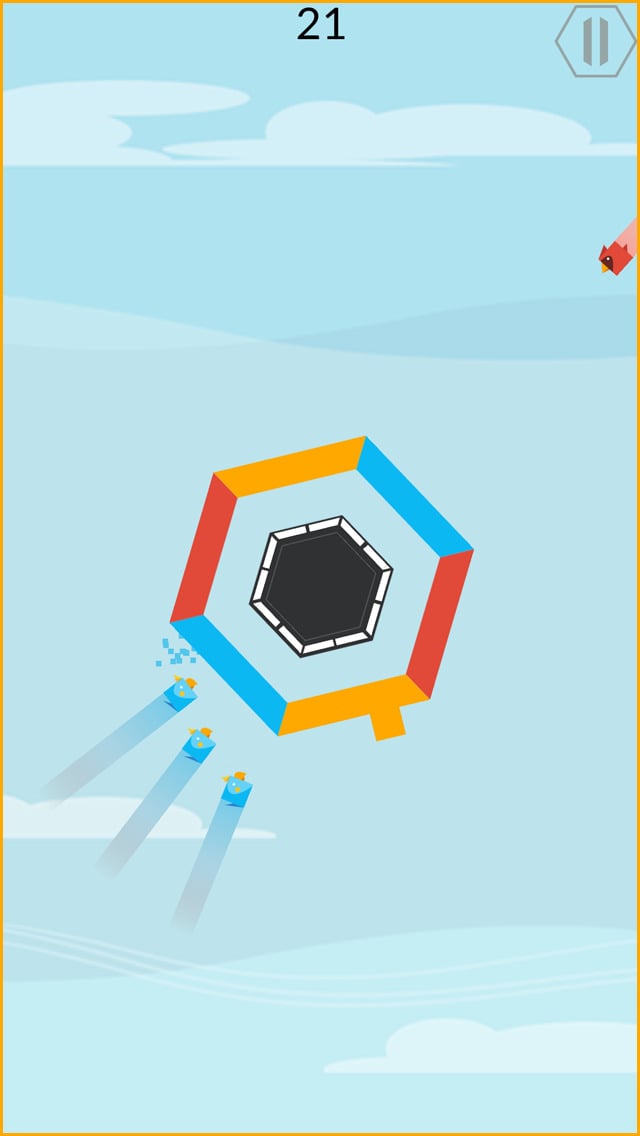 iTunes Description
Blocktagon is fun, simple and challenging. Rotate the hex to match the colors of the incoming attackers to protect the center. Collecting special pieces rebuilds damaged sections or makes healthy walls even stronger. As you defeat waves, new attack patterns and special upgrade blocks appear adding new challenges and benefits.
Beat your old high score or try to accomplish in game goals. Go further and further into a game of increasing difficulty and skill. How far can you get?
Forum Thread: Blocktagon (by GENTLEMAN RAT STUDIOS, INC.)
---
Carmen Sandiego Returns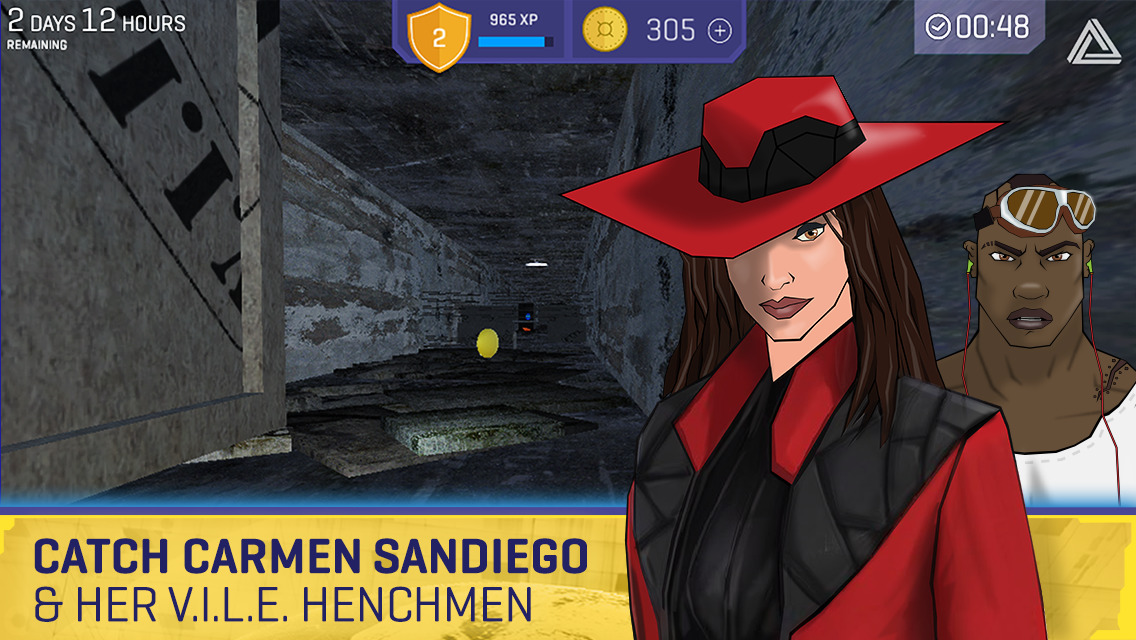 iTunes Description
For her 30th anniversary, Carmen Sandiego Returns with her V.I.L.E. Henchmen for another round of adventure and chaos! Test your skills as an ACME Agent by traveling the world, tracking down clues and capturing the elusive Carmen Sandiego and her Henchmen. Houghton Mifflin Harcourt brings you this exciting game filled with History and Geography along with challenges to test your mind and skills as an Agent.

From the first time you enter ACME Headquarters you're given three missions to track down Carmen Sandiego and her Henchmen. If you have the necessary skills and continue to crave a challenge, find out what other mischief the Villains are getting in to with the next set of Missions available for purchase.
Forum Thread: Carmen Sandiego Returns (by Houghton Mifflin Harcourt)
---
Chromatic Souls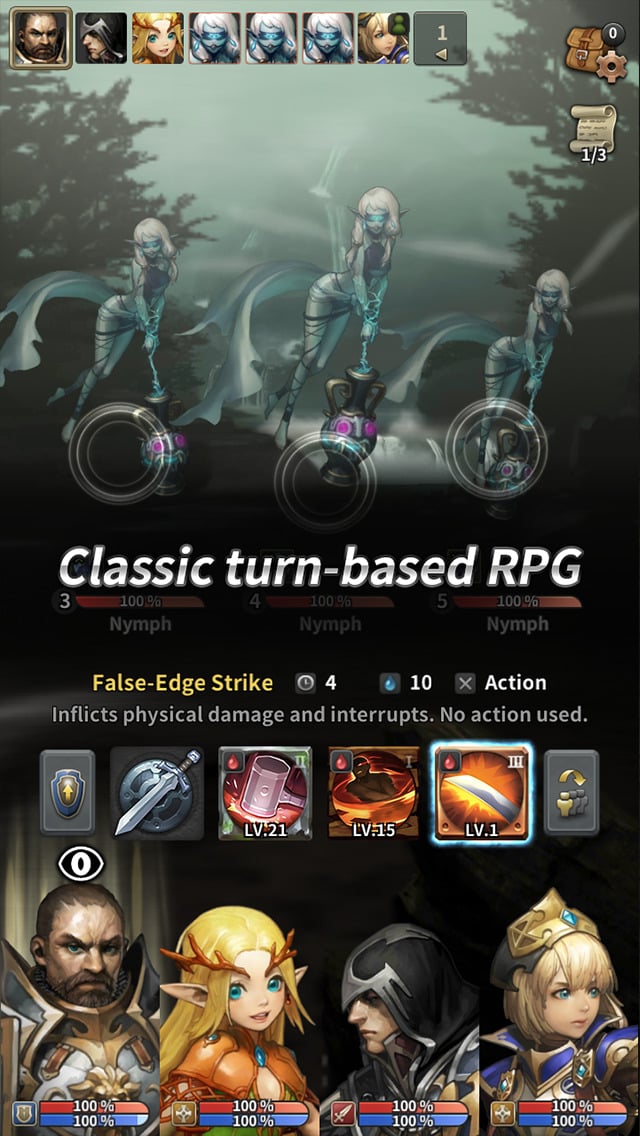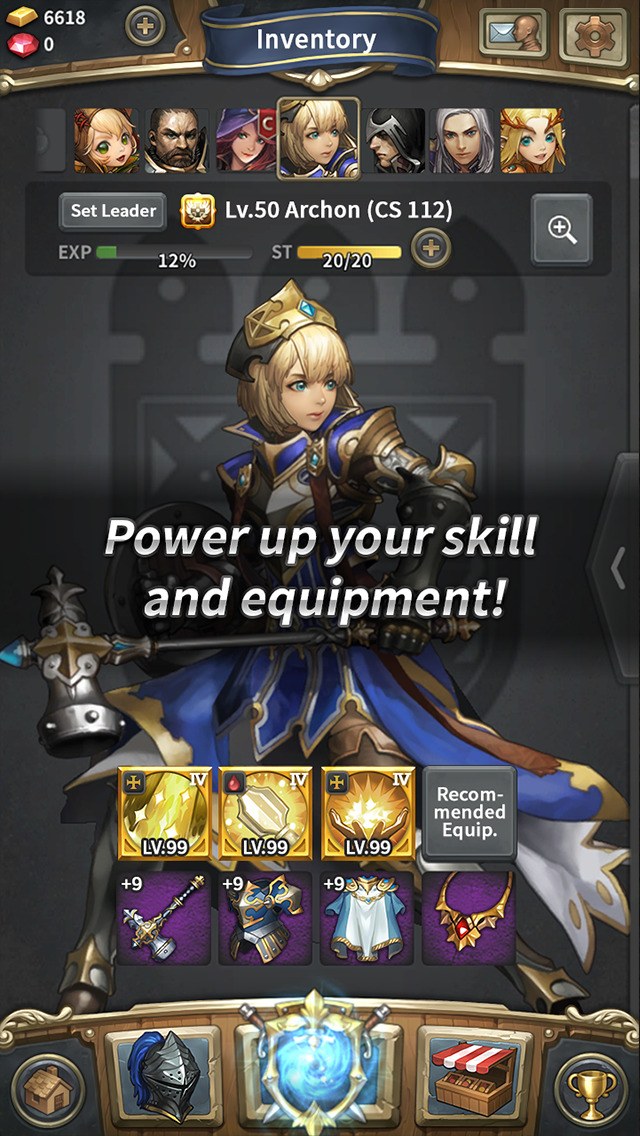 iTunes Description
The fall of the Chromatic Dragon marked the end of a bloody era.
A decade later, scouts have reported strange disturbances in the wasteland. Journey across Maldrago and discover the cause of the rising unrest.

Strategically defeat your foes in this the classic turn-based RPG.
Forum Thread: Chromatic Souls (by GAMEVIL Inc.)
---
Civil War: Pea Ridge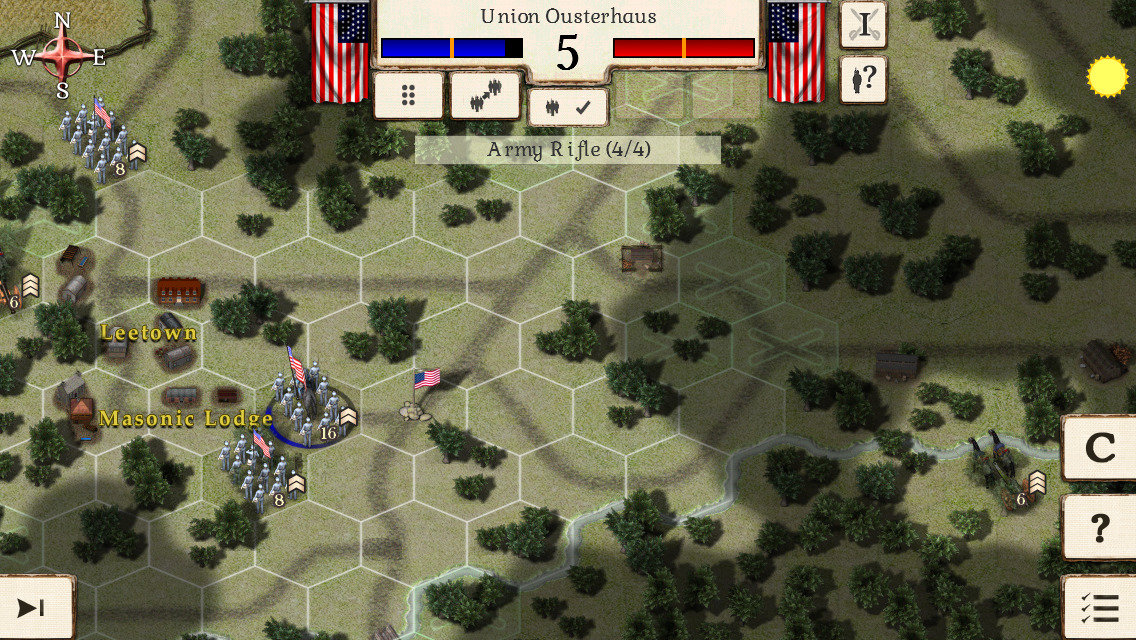 iTunes Description
Wilson's Creek is based on the board game of the same name and is part of the 'Great Battles of the American Civil War' series of games, recreating the significant battles of the American Civil War.
The battle of Wilson's Creek was fought on August 10th, 1861 and took place five miles Southwest of Springfield, Missouri. Brigadier General Nathaniel Lyon led a surprise Union attack upon an allied force of Confederate regulars led by Brigadier General Benjamin McCulloch, and Missouri State Guards led by Major General Sterling Price. The battle was the first major conflict in the Western Theatre, and one of the pivotal factors that kept Missouri in the Union.
Forum Thread: Civil War: Pea Ridge (by HexWar Games Ltd)
---
Coin-Op Heroes 2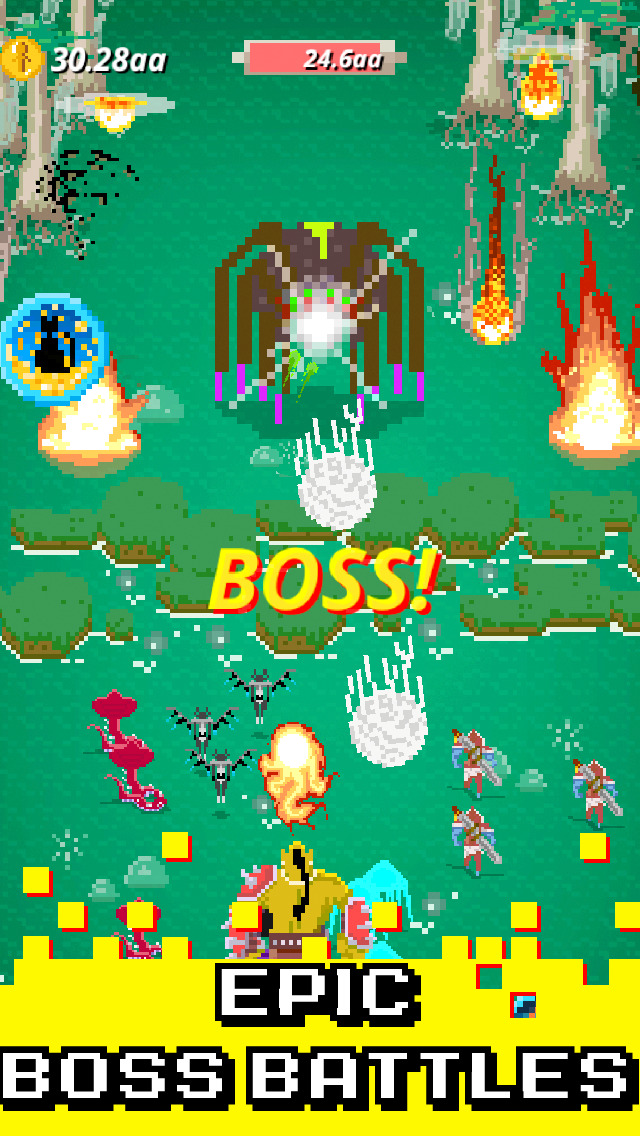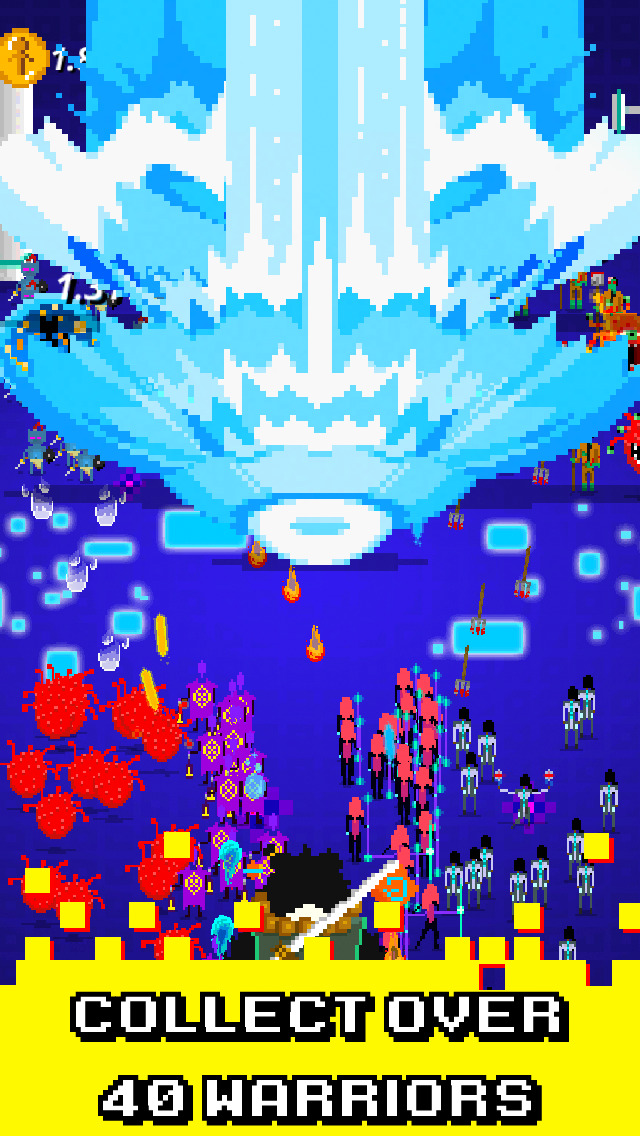 iTunes Description
Coin-Op Heroes 2 is a new epic fantasy RPG you can play with one finger. Trapped inside an arcade machine, overrun by evil retro pixel baddies, you must hire your army to slay the hordes of Death Stalker and bring peace to the land. Become the hero you were born to be.
Forum Thread: Coin-Op Heroes 2 (by Red Six Interactive Entertainment Ltd)
---
Dark – Star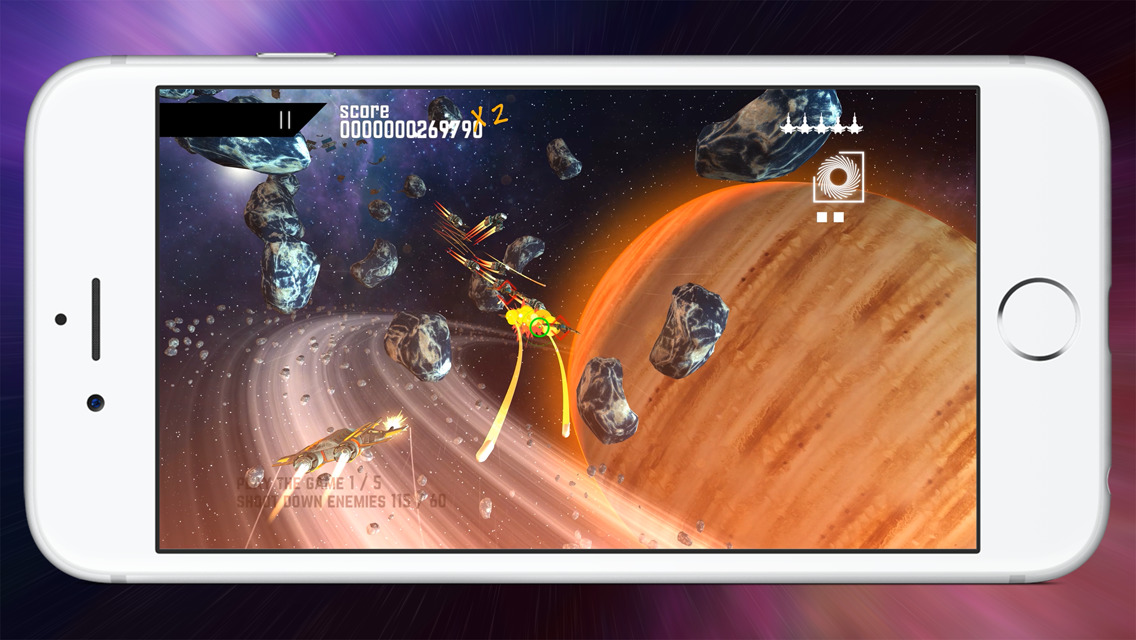 iTunes Description
Dark Star is an epic arcade shoot-em-up in deepest, darkest space.

Pilot your spacecraft through waves of bad guys – barrel-rolling your way ever closer to huge scores and bigger explosions.

Inspired by classic arcade games from the 80's and 90's, Dark Star recaptures that same addictive gameplay but with graphics that finally live up to what those old box arts promised.
Forum Thread: DARK – STAR (by Andrew Madden)
---
Digfender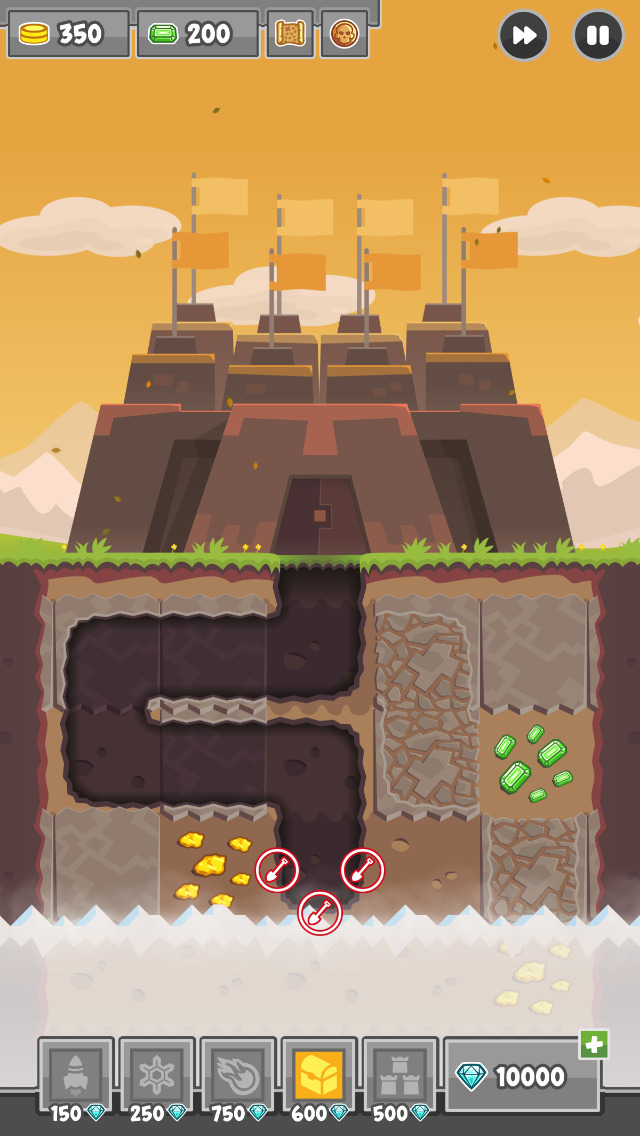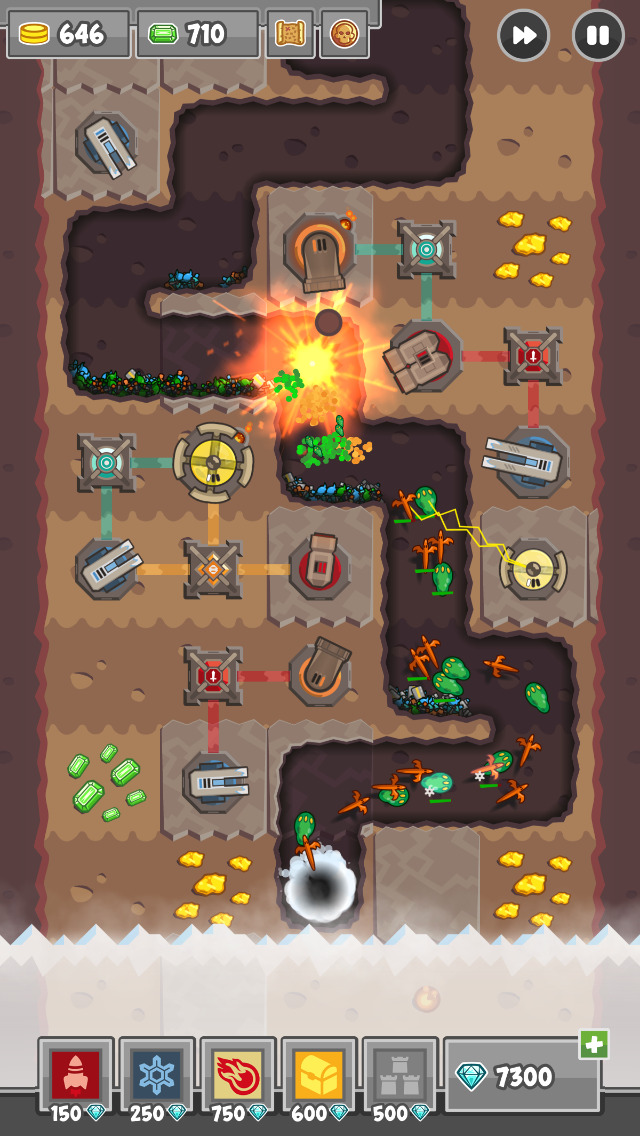 iTunes Description
Beneath your castle an enemy lies waiting. Grab your shovel and prepare your defenses!

Dig deep into the ground and find valuable treasures and ancient relics to help you on your mission. Then use your loot to build powerful towers, set clever traps and unleash spectacular magic on your enemies.
Forum Thread: Digfender (by Mugshot Games Pty Ltd)
---
Drive to the Finish – Car Racer 2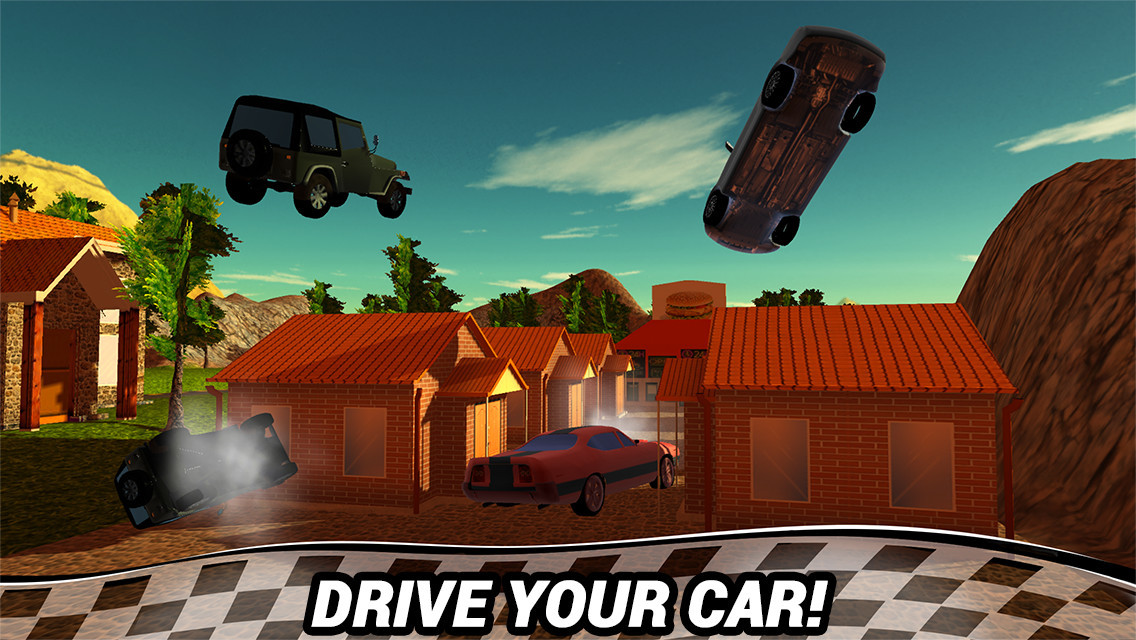 iTunes Description
This is the ultimate racing game that will get you in a whirl of unpredictable tracks, fast automobiles and smart rivals!

Drive To The Finish – Car Racer 2 is:
– 10 unique LOCATIONS: 5 city and 5 desert TRACKS;
– 3 types of CARS: crossover and 2 racing cars.
Forum Thread: Drive To The Finish – Car Racer 2 (by Academ Media Games, LLC)
---
Fashion Judy : Pepero style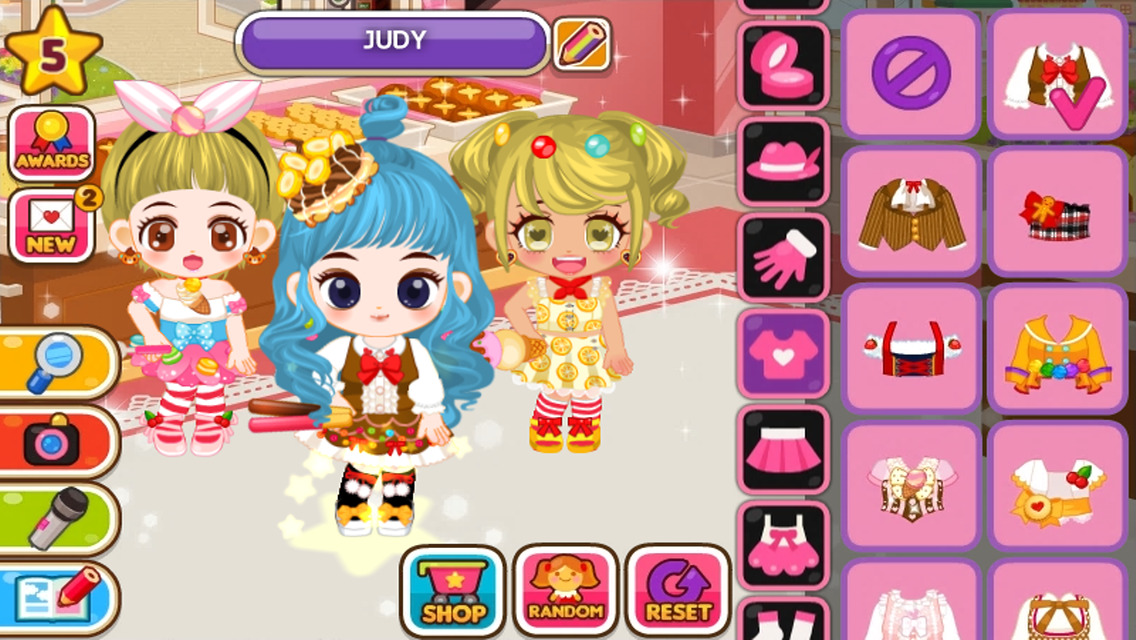 iTunes Description
Create your own idol group with Judy! Pretty girl group personality, a talented solo artist, I can make it as you like to fancy idol duo. Beautifully decorate the idol. And please take photos.

Showing off my fashion sense in the fashion queen contest, see this week's fashion is queen! If you are eager to be the practice of dance, it is possible to be a performance on the stage. You can also create their own cartoon fun and easy with cartoon feature!

Please start right now!
Forum Thread: Fashion Judy : Pepero style (by ENISTUDIO Corp.)
---
Follow That Star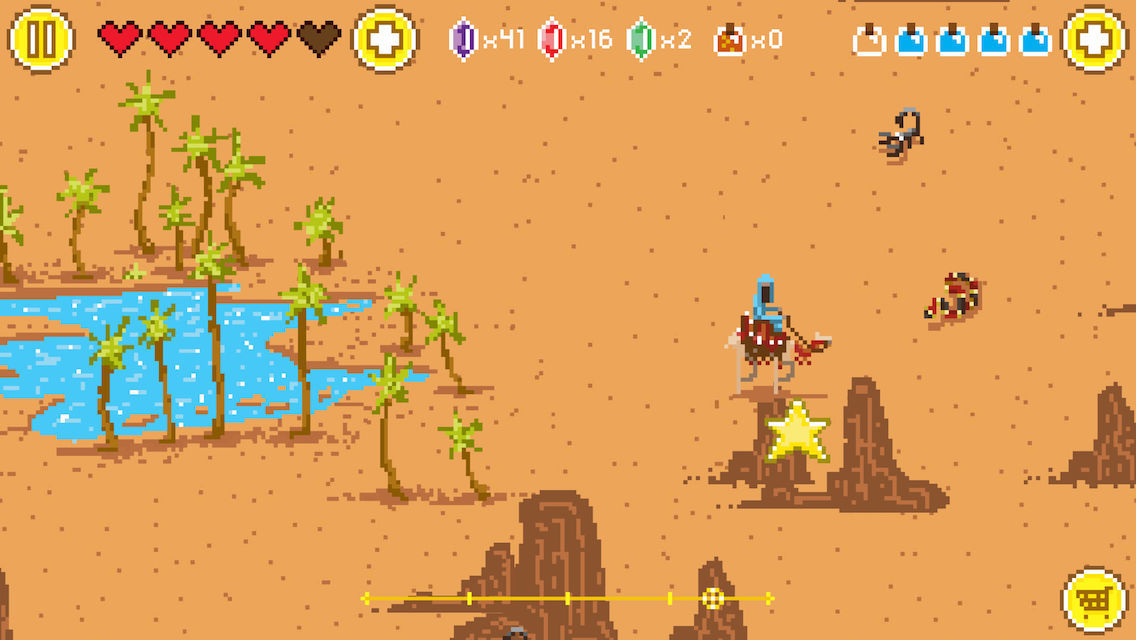 iTunes Description
Follow that Star. A nostalgic, family friendly, Christian based 8-bit Bible game for Christmas and year round.

Three magi are on a quest to visit the Lord Jesus. Direct their journey through the desert collecting gifts of treasure, Frankincense, Myrrh, and Gold for the King of Kings.

You direct the star and the camel follows. Direct him around obstacles and collect gifts. Follow the compass to each oasis with enough gifts to progress.
Forum Thread: Follow That Star (by Christopher Klapp)
---
Football Manager Mobile 2016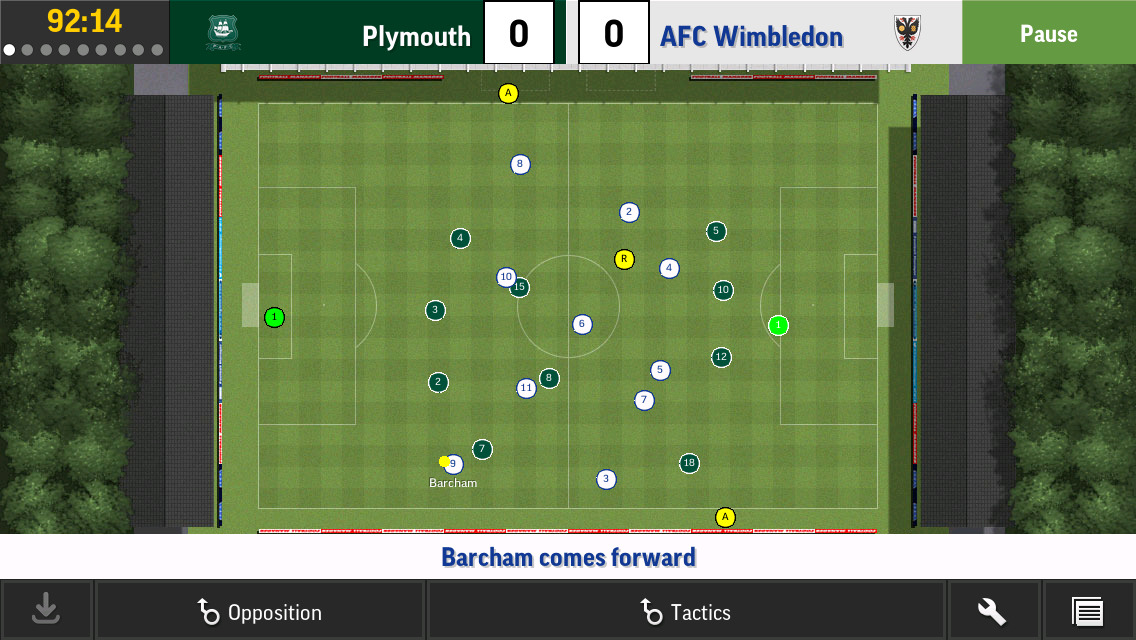 iTunes Description
Football Manager Mobile 2016 is designed to be played on the move and is the quickest way to manage your favourite club to glory with a focus on tactics and transfers.

Take charge of clubs from 14 countries across the world, including all the big European leagues. You decide on transfers, tactics, who plays and who warms the bench. It's down to you to keep the players, the board and the fans happy and lead your club to victory.
Forum Thread: Football Manager Mobile 2016 (by SEGA)
---
Freestyle Baseball2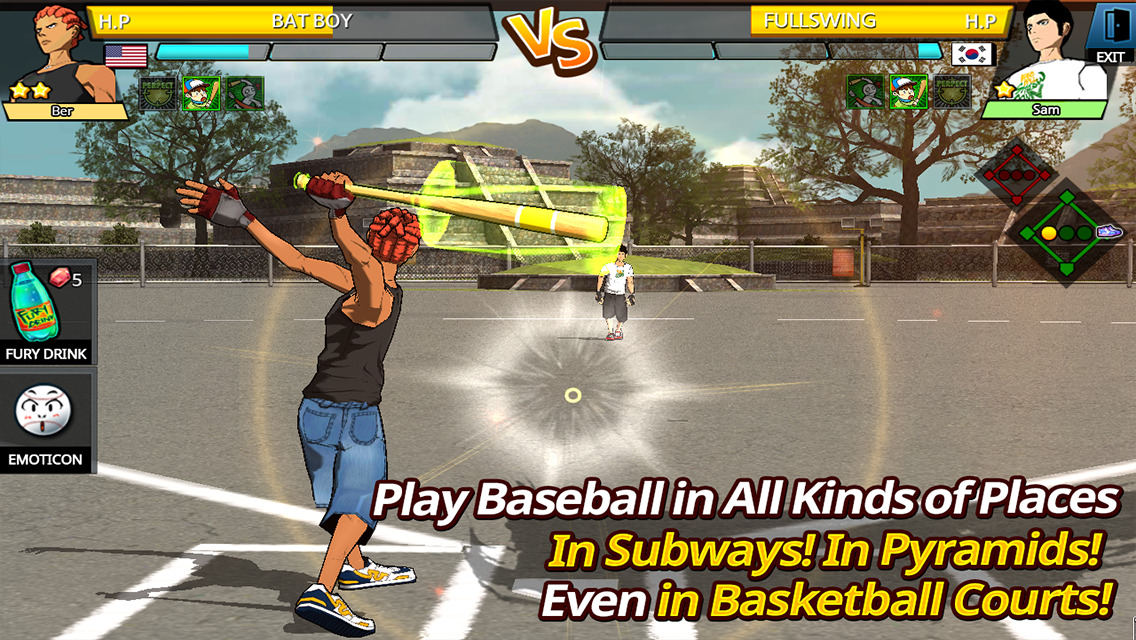 iTunes Description
Ultimate Batting Action! FreeStyle Baseball the Real-time PvP Baseball Game!
Incredible Cartoon-like Graphics!!
FreeStyle Baseball 2 Is Back Featuring 3D Cartoon Rendering and Spectacular Graphics!!!!!!!!
Real-time Street PvP Baseball Game! How about Playing FreeStyle Baseball during Your Lunch Break?

With over 3.5 Million Downloads, FreeStyle Baseball 2 Is Back, More Powerful than Ever!
Forum Thread: Freestyle Baseball2 (by DaeriSoft)
---
Goat Rider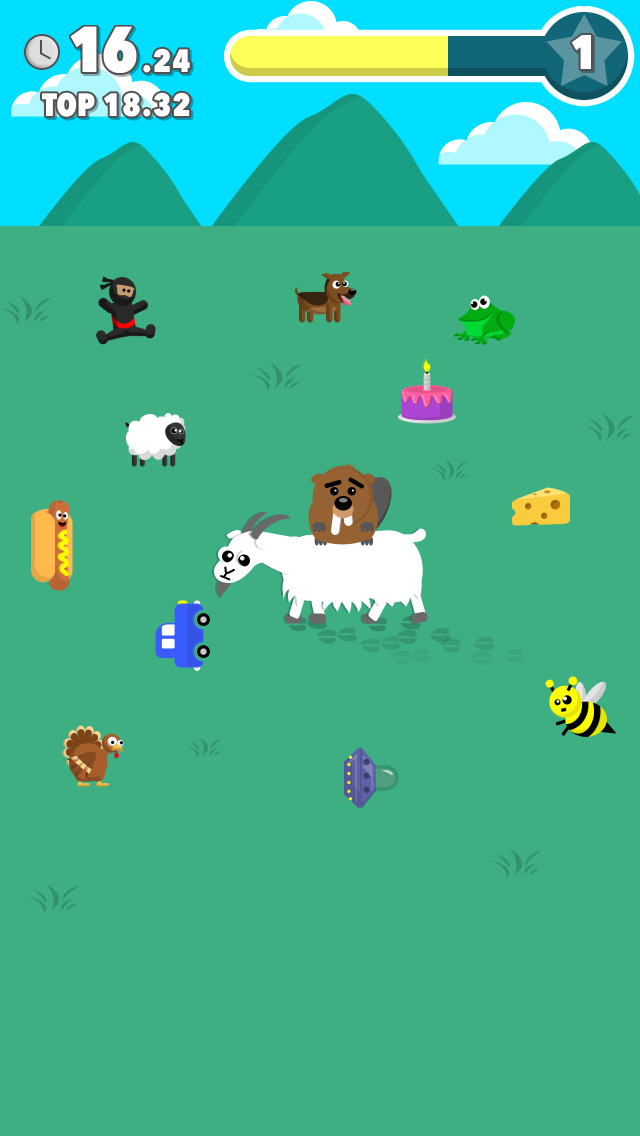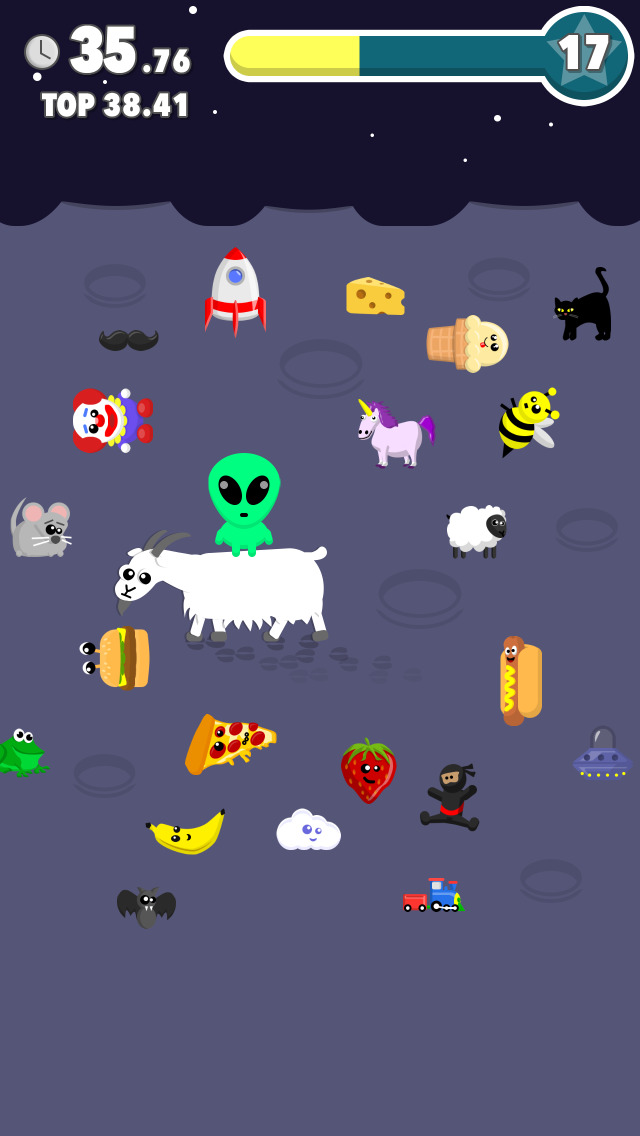 iTunes Description
STAY ON THE GOAT!
Unlock new characters!
Don't let your rider slide off!
Forum Thread: Goat Rider (by BeaverTap Games, LLC)
---
Heatos – Logic Puzzle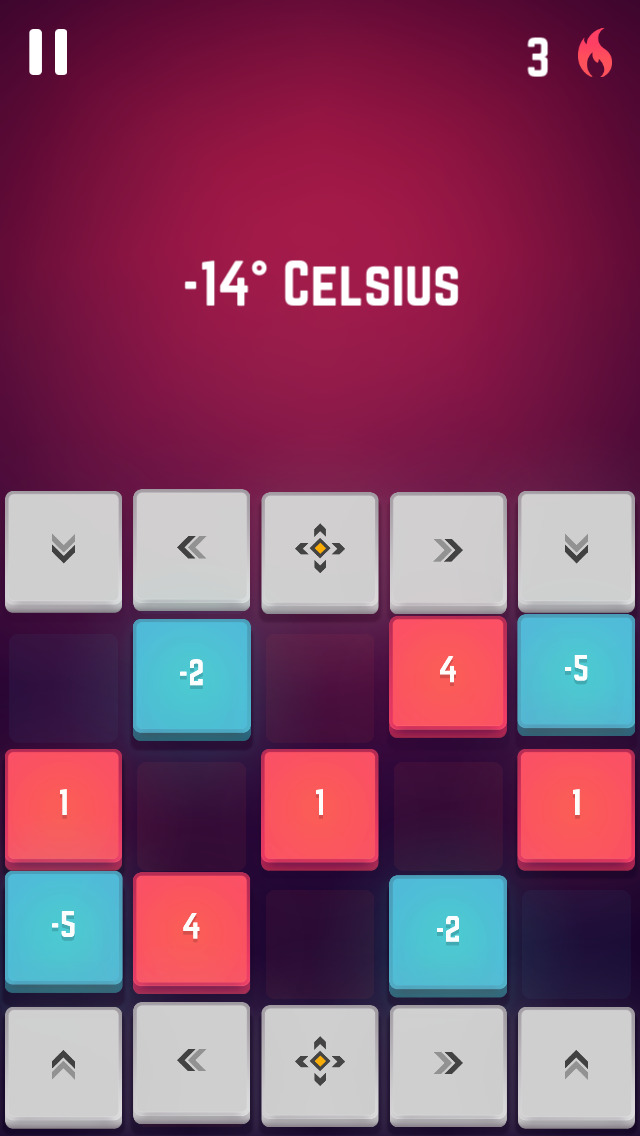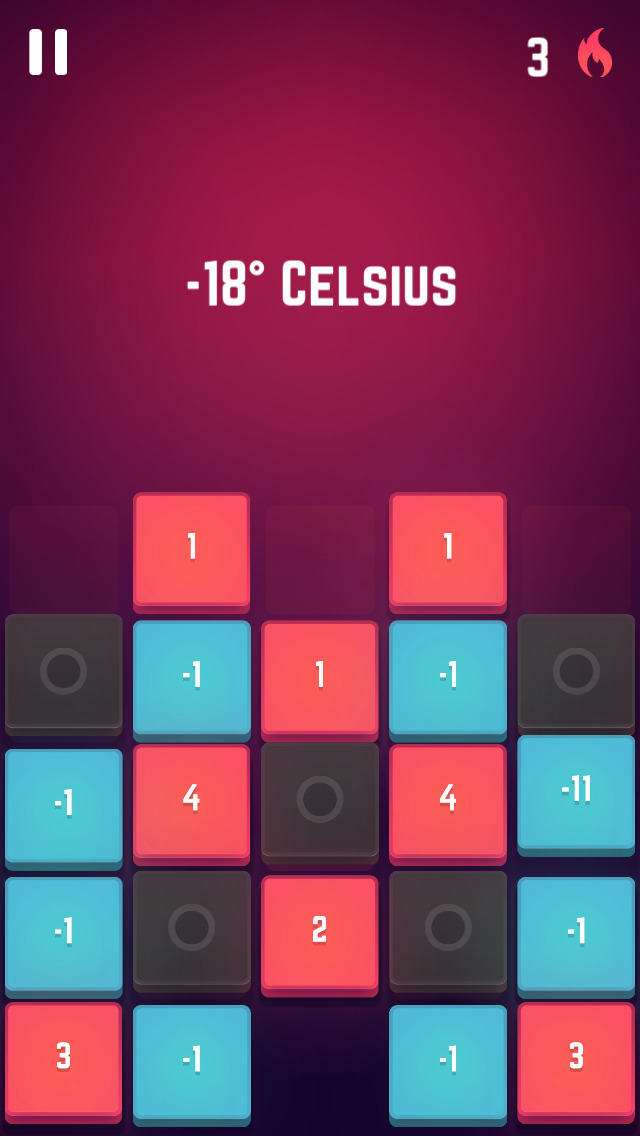 iTunes Description
Heatos is a logic puzzle game with an unique gameplay.
It is challenging but relaxing and not hectic.

Heatos is recommended for those who are looking for a special pastime that stands out from the crowd.
Forum Thread: Heatos – Logic puzzle (by Max Gittel)
---
Heroes Tactics: Mythiventures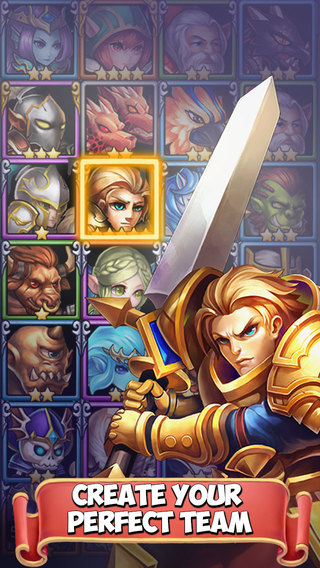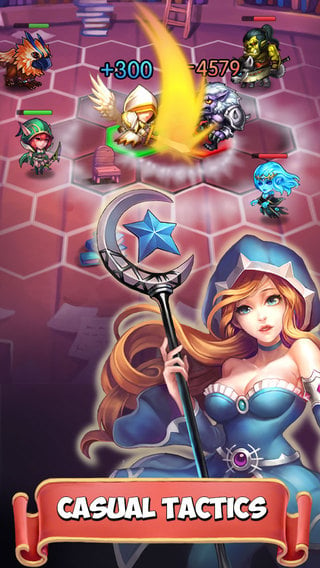 iTunes Description
Fulfill your destiny as you become immersed into the mythical action world of SWORDS and MAGIC in this TACTICAL FANTASY RPG. Lead your team of courageous heroes on a journey to save Princess Loralyn and slay the vicious Demon. Begin role playing as summoner and choose your heroes to battle unique and devious creatures. Collect weapons, armor, and magical equipment to strengthen your attack power.
Forum Thread: Heroes Tactics: Mythiventures (By Newland Canada Inc)
---
Hop Hop Hop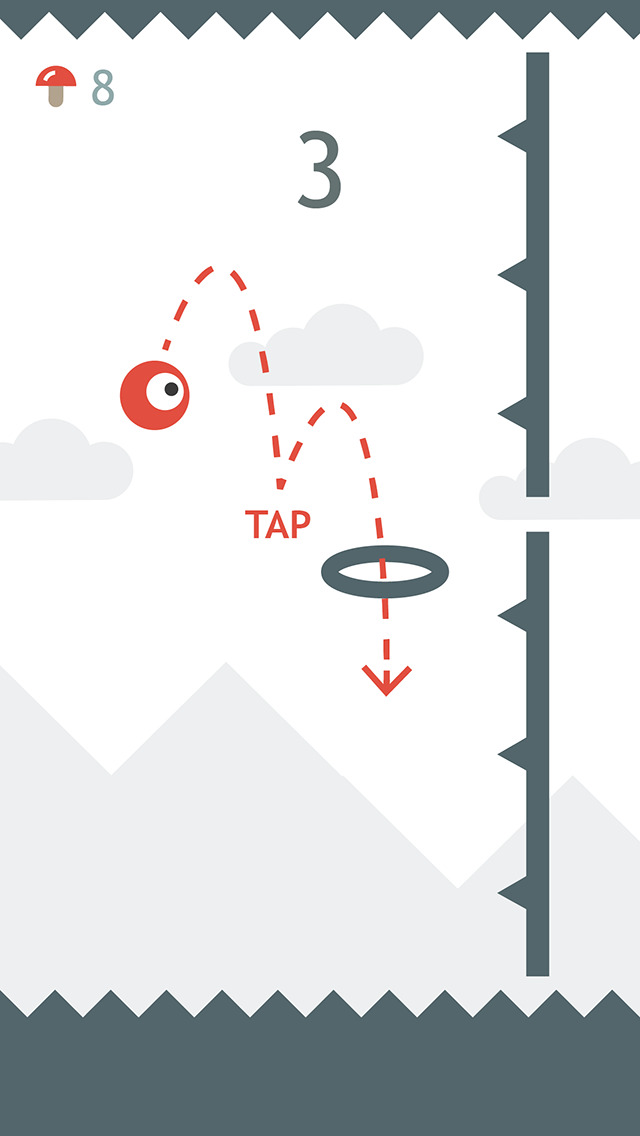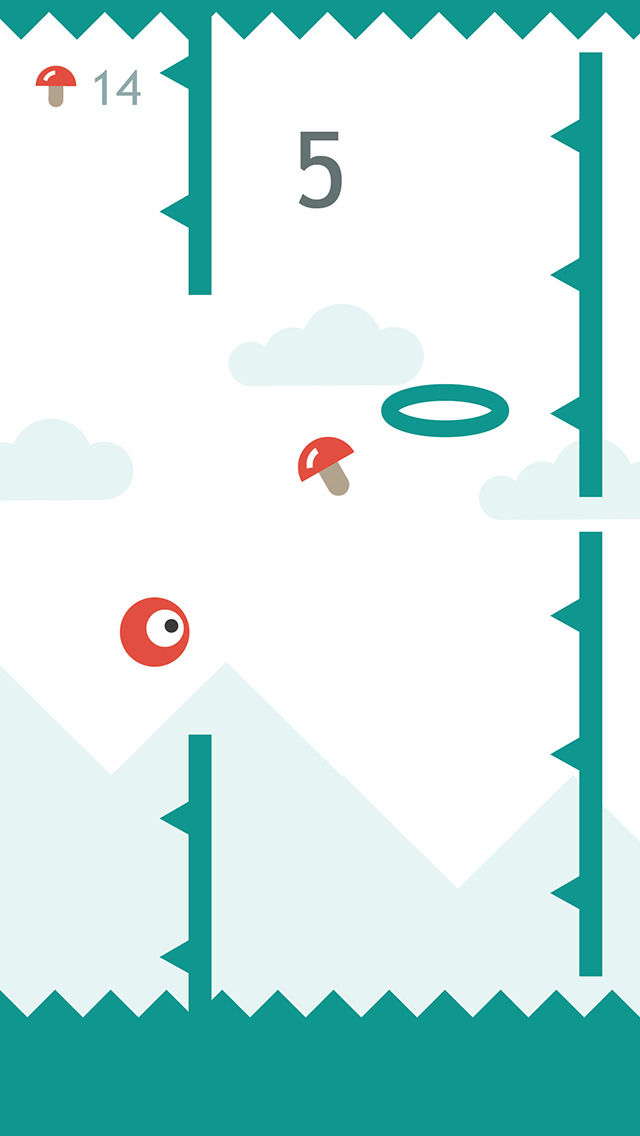 iTunes Description
Jump into the hoops and avoid the spikes. Collect mushrooms to unlock all the funny characters!

How far can you go?

→ Eat a mushroom to get 1 point
→ Jump into the hoop from above to get 2 points
→ You have enough skills to do it from below? Get 3 points!
Forum Thread: Hop Hop Hop (by Ketchapp)
---
Incurve – Sector 2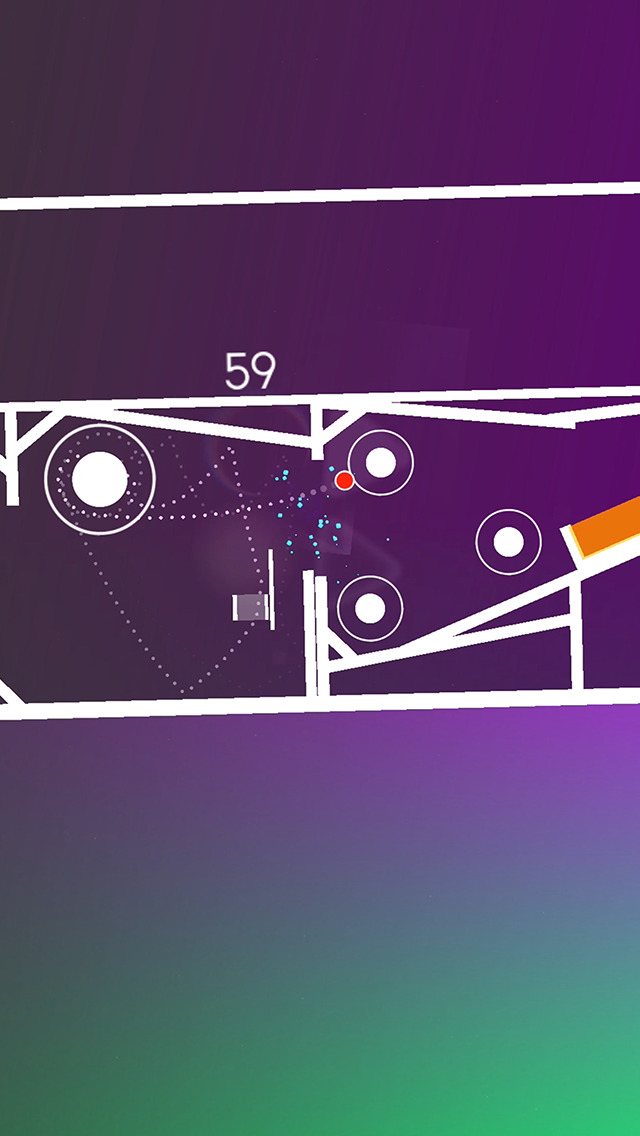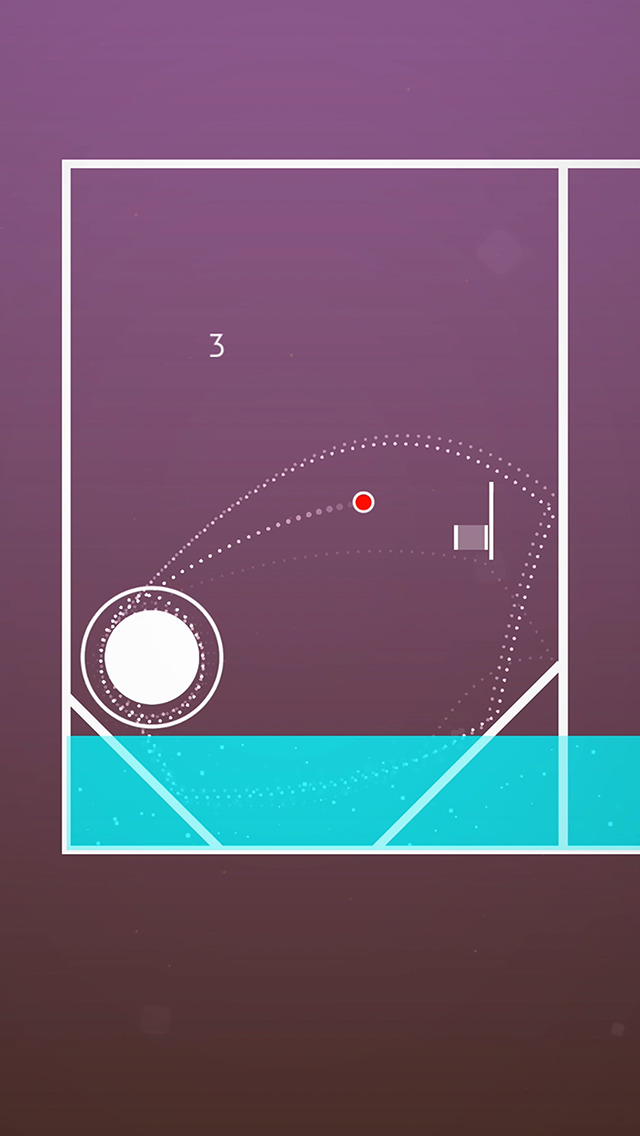 iTunes Description
Few different ball games with same mechanics to incurve – sector 1, so it's completely OK if you haven't played the first one.

Goal is to get to the next room with two different modes: One where you can take all the time you need to get into the next room, and a second one where you have 15 seconds and breaking a window will add extra (easy and hard). Circles have a gravitational pull, when touching the screen.

Use the gravity to gain momentum and release at the right angle to get where you want
Forum Thread: incurve – sector 2 (by Riku Tamminen)
---
Jollygrams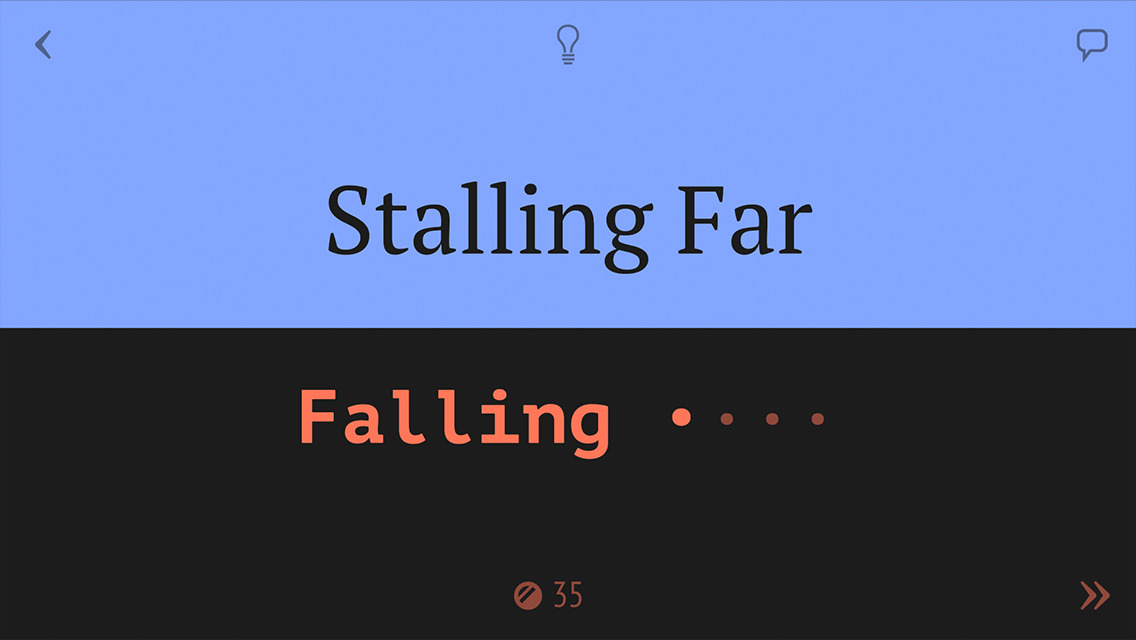 iTunes Description
Jollygrams is utter gibberish.

No really, it is. Just try and make sense of all the nonsense. Its full of phrases like Plouse Hant and Mooper San and Band Socks.

Apparently, people can unscramble this balderdash and find some sort of meaning. And to think they call it a word game! As far as we can tell, Jollygrams is jitter ubberish.
Forum Thread: Jollygrams (by Kieffer Bros.)
---
King Tongue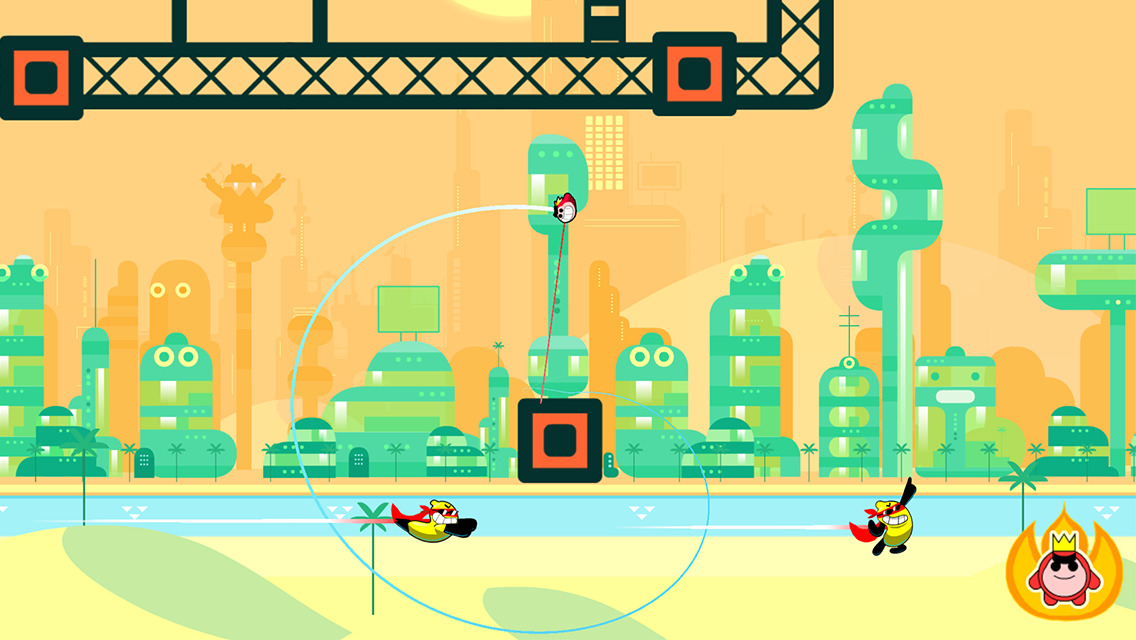 iTunes Description
Since the BANANA KING declared war on the monkeys, thousands of bananas ARMED TO THE TEETH have come from all over to attack with everything they've got! BUT IT'S PAYBACK TIME!
You're KING TONGUE, lord of the monkeys, a gorilla among capuchins, and you're going to make these bananas go monkeys! You've only got one weapon against the high-tech military hordes waiting to strike: your TONGUE! It might not seem like much, but… it's a real GRAPNEL! No mercy for bananas! You're public enemy #1 in Bananaland! And one thing is for certain: you'll give no quarter…
Forum Thread: King Tongue (by Ankama)
---
Last Horizon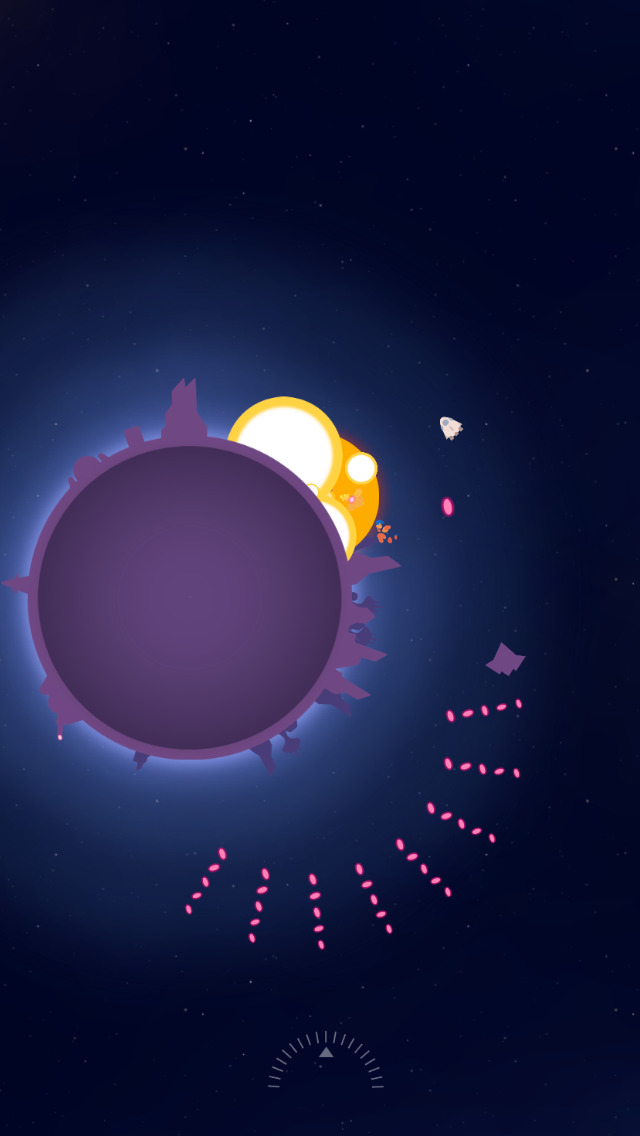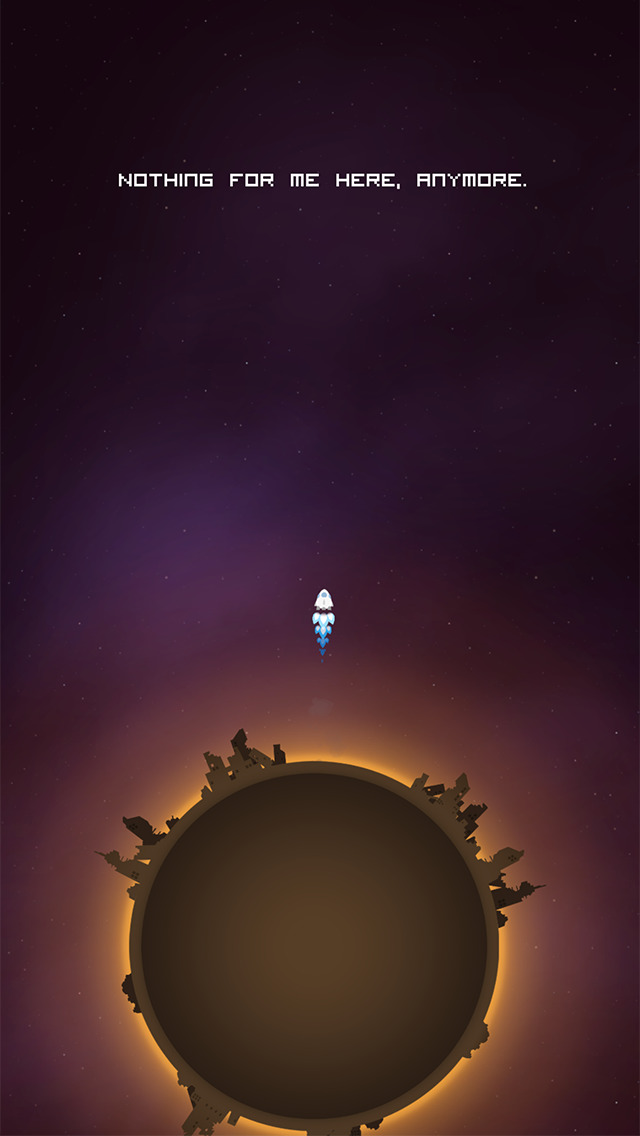 iTunes Description
Last Horizon is a minimal, atmospheric space survival & exploration game, set to deep ambient music. Pilot the last vessel of a fallen civilization into the vast unknown, in search of a new habitable world. Carefully land on the planets you will encounter to gather terraforming resources and space-faring human survivors for the final destination… skillful piloting and the balanced management of fuel, oxygen & hull integrity are key.

Explore and harvest to create a beautiful and harmonious new world, but take too much and you might incur the wrath of sentient alien life…
Forum Thread: Last Horizon (by Pixeljam)
---
Les Misérables – Valjean's destiny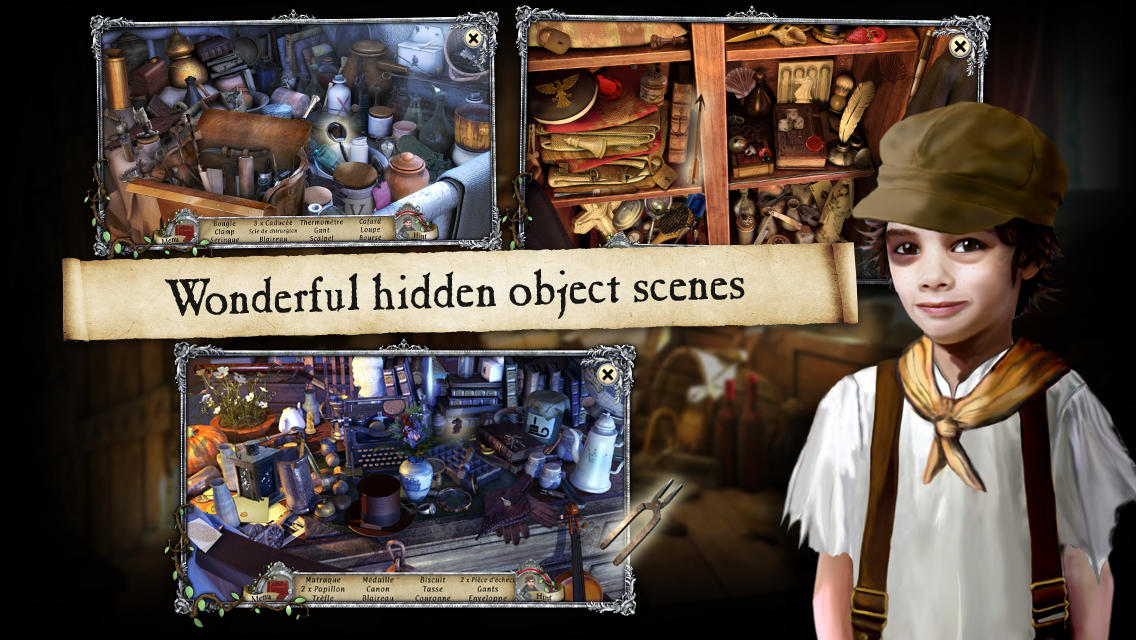 iTunes Description
This game is a free adaptation of the novel 'Les Misérables', written by Victor Hugo in 1862.

In 1815, Jean Valjean is freed from prison labor, and is an outcast filled with hate and a sense of injustice. He steals silverware from Monseigneur Bienvenu, who has provided him with food and shelter. However, the bishop's generosity teaches him what virtue and integrity are. When Jean Valjean arrives in Montreuil-sur-Mer, he becomes Monsieur Madeleine, the town mayor. He meets Fantine, and promises her to save Cosette from the clutches of the Thénardiers.
Forum Thread: Les Misérables – Valjean's destiny – A Hidden Object Adventure (by Microids)
---
Loops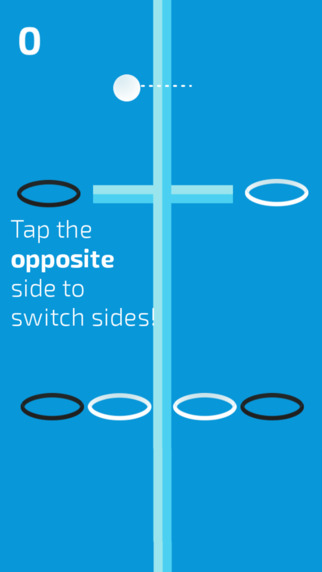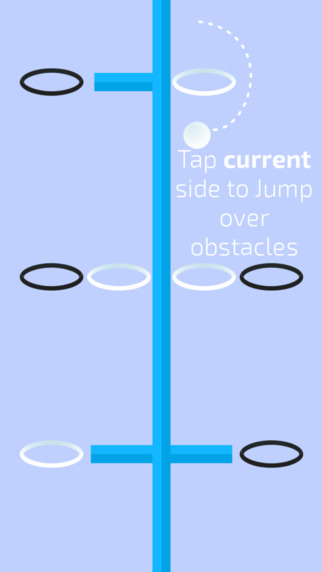 iTunes Description
What happens when a brain teaser meets an endless runner? Guide the ball through the loops of the opposite color, but the twist is that you will change into that color! How long will you last as the speed keeps increasing? Jump and swap your way onto the leaderboards!

Unlock all the different color themes by completing achievements! More updates coming soon, including customization options for the ball, loops, levels, and much more!
Forum Thread: Loops – by BrainTap Games (By John Lee)
---
Mabinogi Duel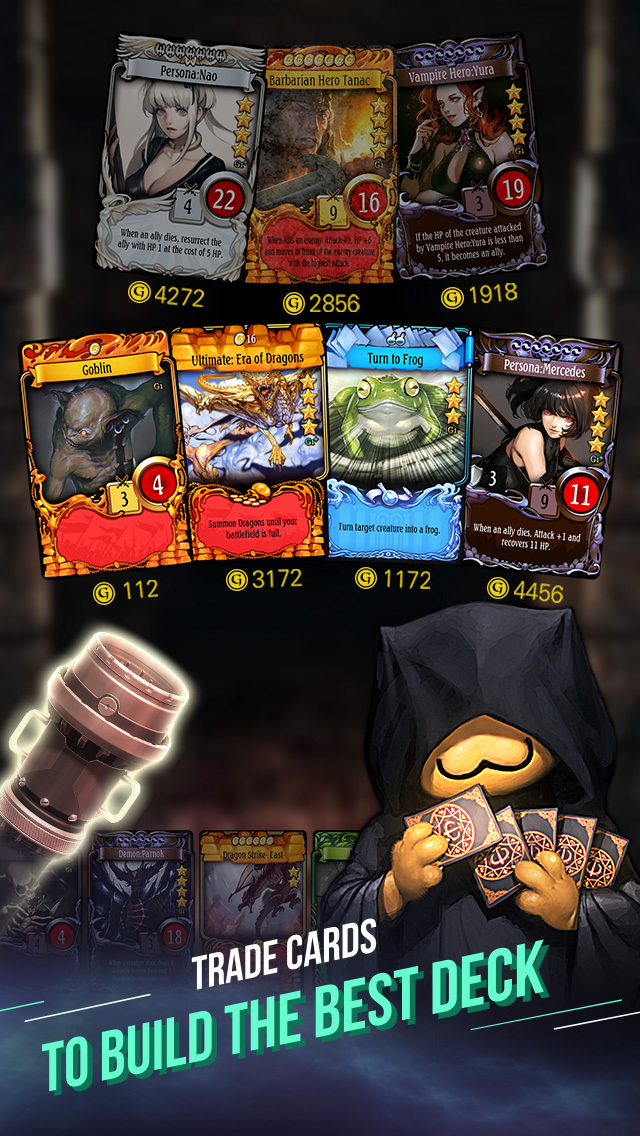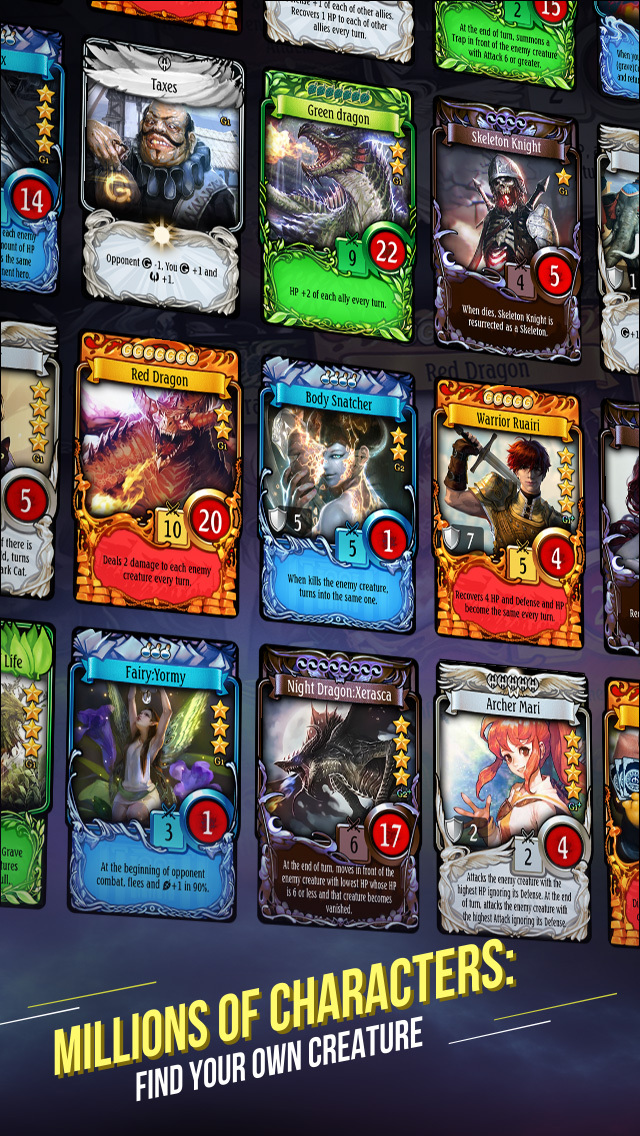 iTunes Description
Mabinogi Duel, a new tactical TCG(Trading Card Game), comes to your smartphone!
Let the duels begin!

New Strategy mobile TCG: Form a deck with 12 cards, create your own tactics!
Millions of beautiful cards: Create unique tactics with hundreds of diverse cards!
Immersive storylines: Go through the Story Mode and learn easily how to play the TCG.
Trade cards to build the best deck: Trade your cards with friends!
PVP Arena: Challenge other players to real-time duels in the PVP Arena!
Forum Thread: Mabinogi Duel (by NEXON Company)
---
Mr. Dig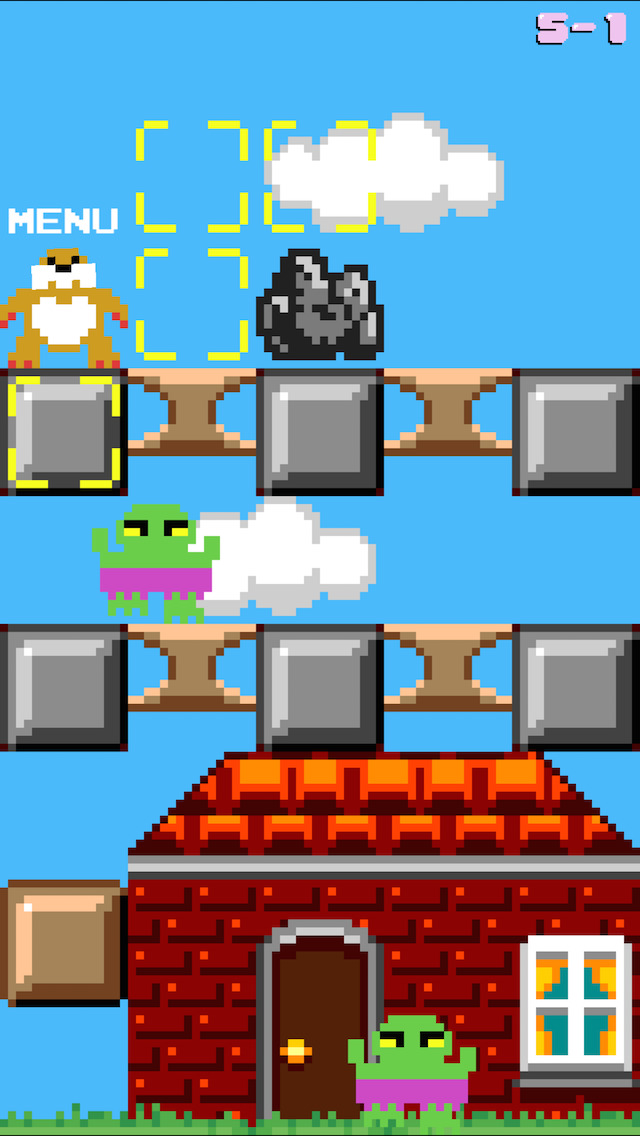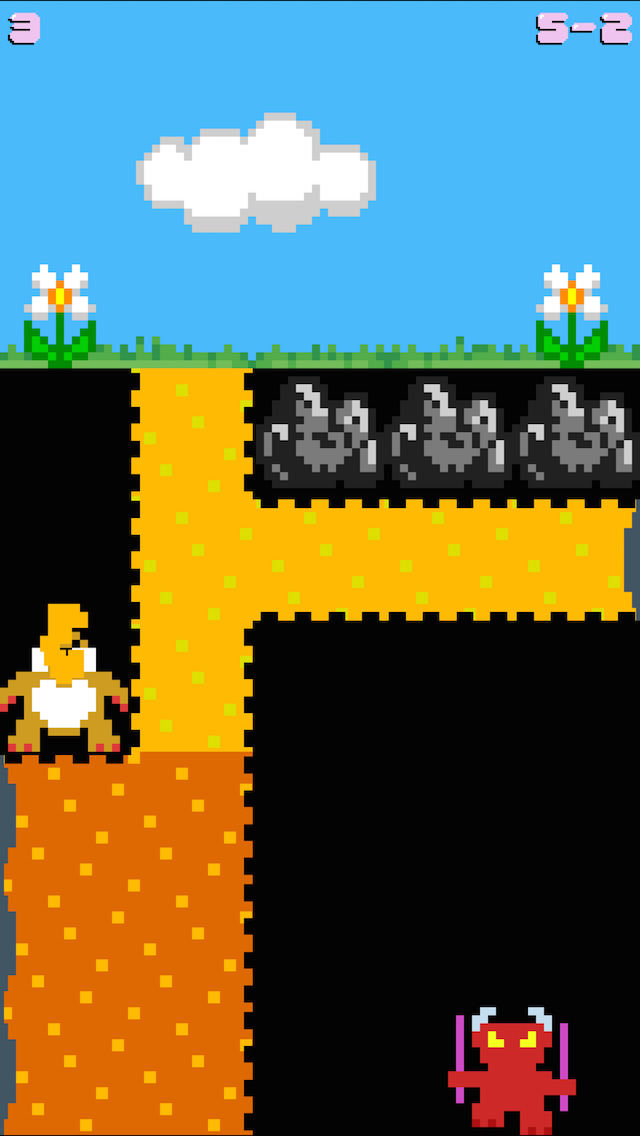 iTunes Description
Mr. Dig loves collecting gems. One day he dug too deep. Monsters escaped from the underworld and stole his treasures and food! Help Mr. Dig and his friends battle his way through over 50 tricky levels to get his stuff back.
Forum Thread: Mr. Dig (Easy 8 Software)
---
My Little Dungeon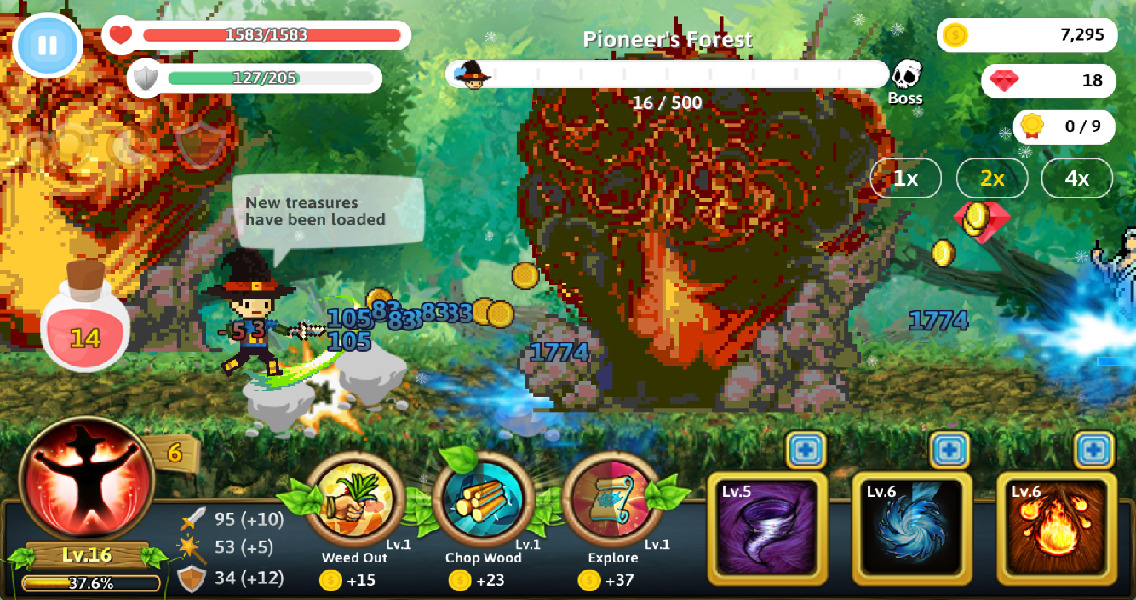 iTunes Description
My Little Dungeon is a retro RPG with full of fascinating items and skills.
You can now earn gold while fighting against monsters. There are a variety of weapons and special items.

World's ancient treasures got suddenly disappeared at once…
Afterwards, things like brinicle, fishy rain and whirlwinds happened throughout the entire Earth…
A few people noticed they wre stolen by beings, usually shown in a fantasy novel. World needs a savior, otherwise everything will end. Would you be the hero?
Forum Thread: My Little Dungeon (By Jonghoon Han)
---
Orph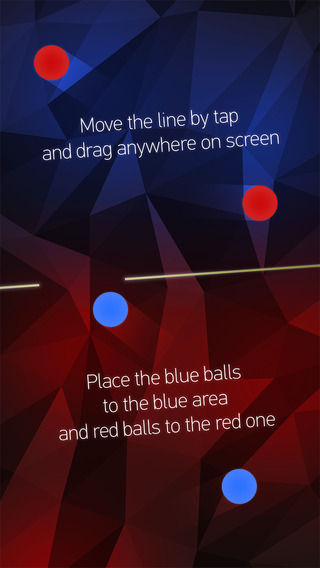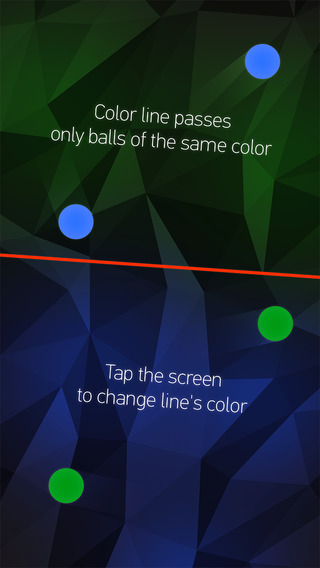 iTunes Description
Orph is a puzzle game where you need to bring the balls to the right place. Use the gap in the line to place the red ball in the red area. Make a line "disappear" and lead the blue ball through it to the blue area. Interact with all the level objects, do whatever you want, but bring all the balls to the right places!
Forum Thread: Orph (by Prismalogic)
---
Out of Brakes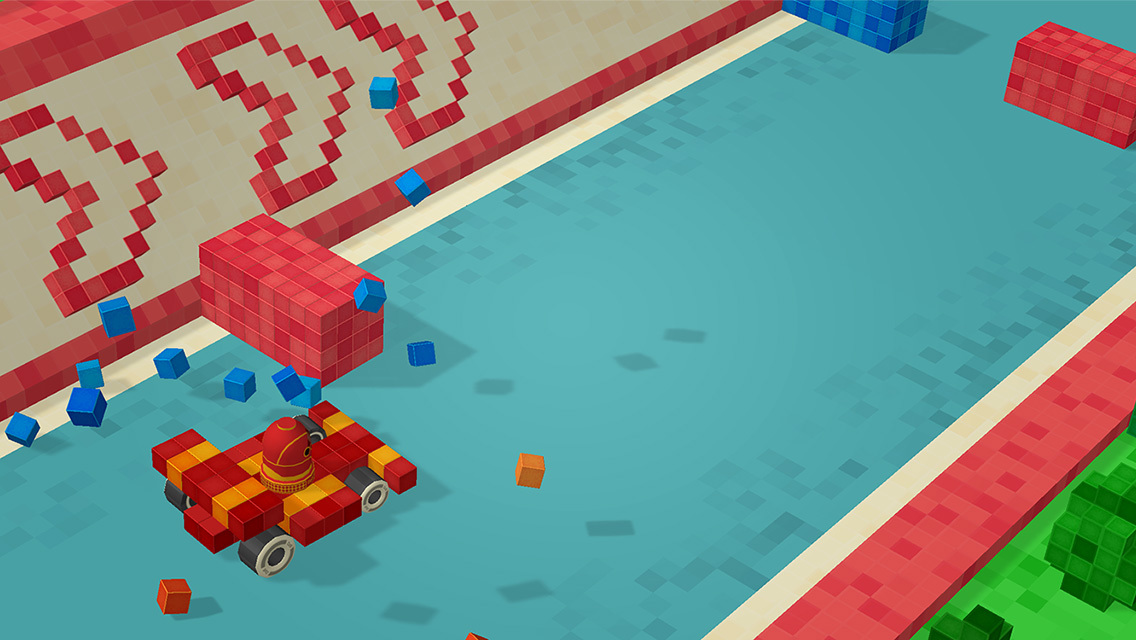 iTunes Description
Feel the Rush Drive to Crash!

Out of Brakes is an arcade-style racing game with destructible environments, eye-catching graphics, and varied vehicles.

Out of Brakes offers a fresh gameplay mechanic that allows you to recapture the excitement you got from playing with toy cars when you were a kid.
Forum Thread: Out of Brakes – Endless Arcade Racing (By Ievgen Litvynov)
---
Path of War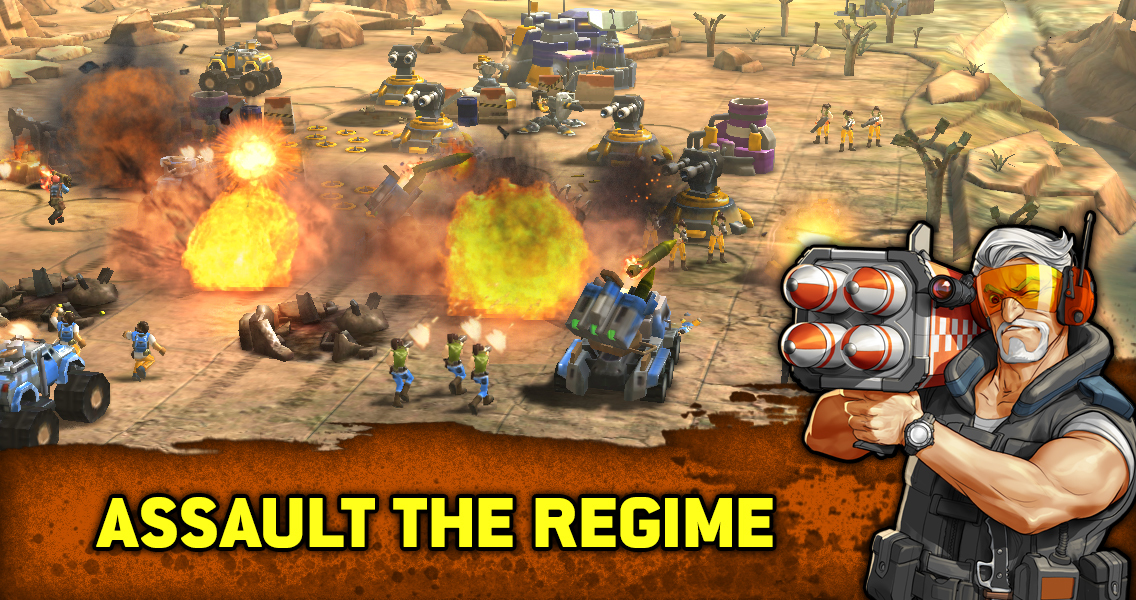 iTunes Description
There's havoc all over the world and it's up to you to join the fight. Ally up with your friends or compete against them in this battle for territory and resources. Command your army to take over points of interest and battle across the country in this epic strategy MMO!
Forum Thread: Path of War (by NEXON M Inc.)
---
Ready Aim Fish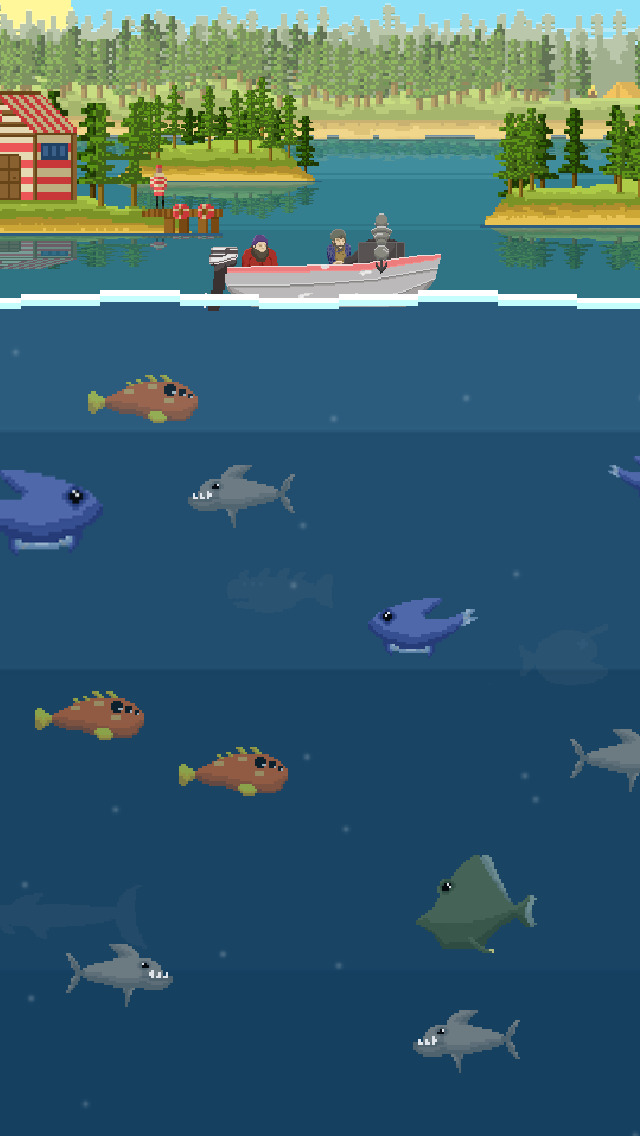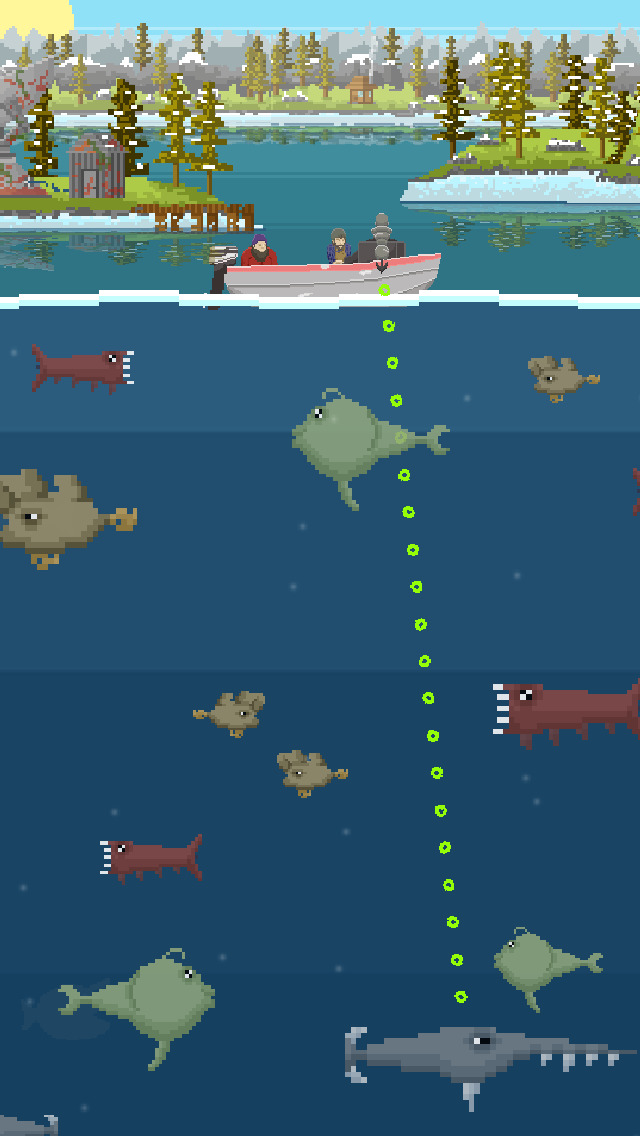 iTunes Description
Hunt for bizarre fish. Set your sights using your computerized harpoon gun. Hold on tight as you reel them in. Ready, Aim, fish!

Ready, Aim, Fish is an intense arcade fishing game where you hunt for bizarre fish using a computerized harpoon gun. Aim carefully to catch multiple fish in a side on lake view. Reel your catch in by quickly swiping the command prompts of your computerised harpoon gun. Earn fame and gold as you explore, catch and sell your fish in the rugged lakes of Shiverpine Mountain.
Forum Thread: Ready, Aim, Fish – Out today and Free.
---
Real Boxing 2 CREED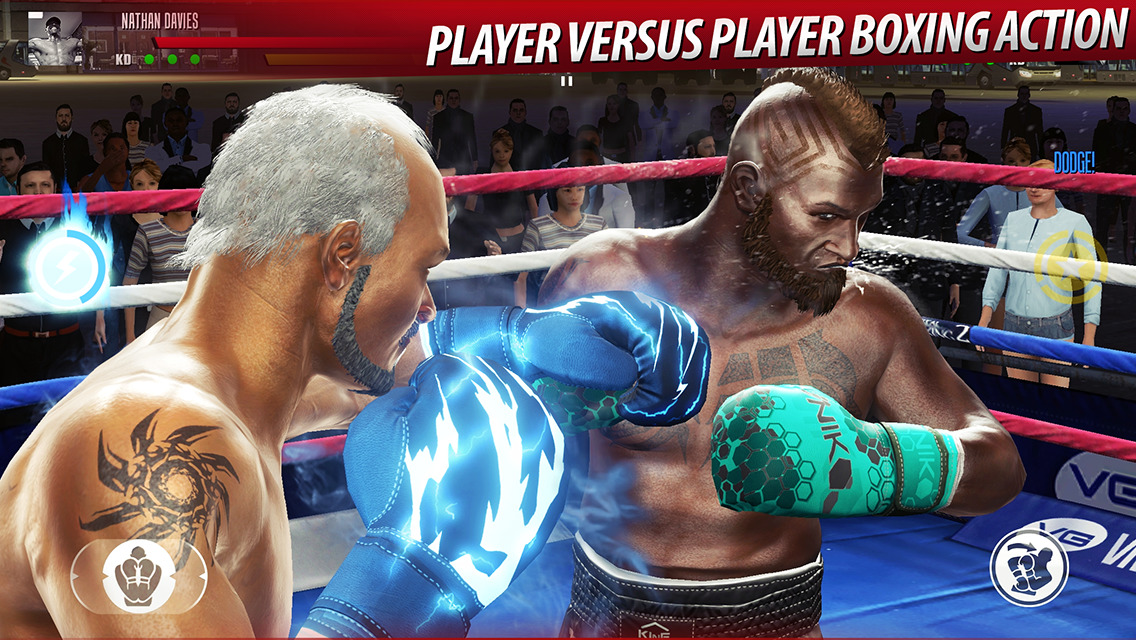 iTunes Description
The best fighting game on the App Store is back in Real Boxing™ 2 with an addictive and seamless Career Mode, unlimited customization, stunning visuals and dynamic combat. Ready for Round 2?
Forum Thread: Real Boxing 2 CREED (by Vivid Games S.A.)
---
ROLOC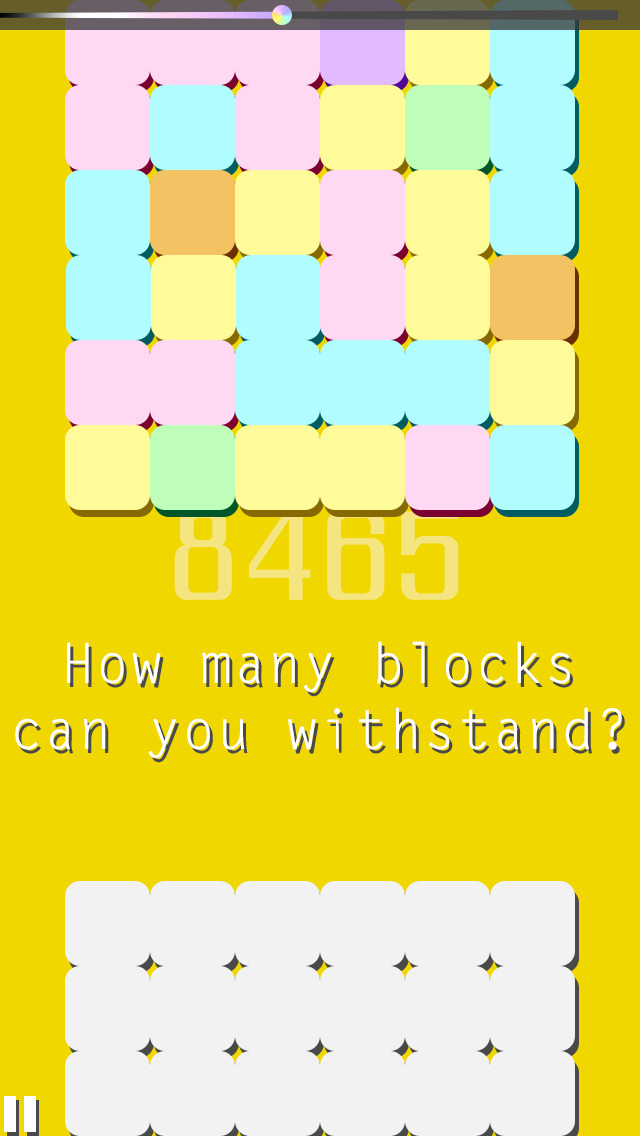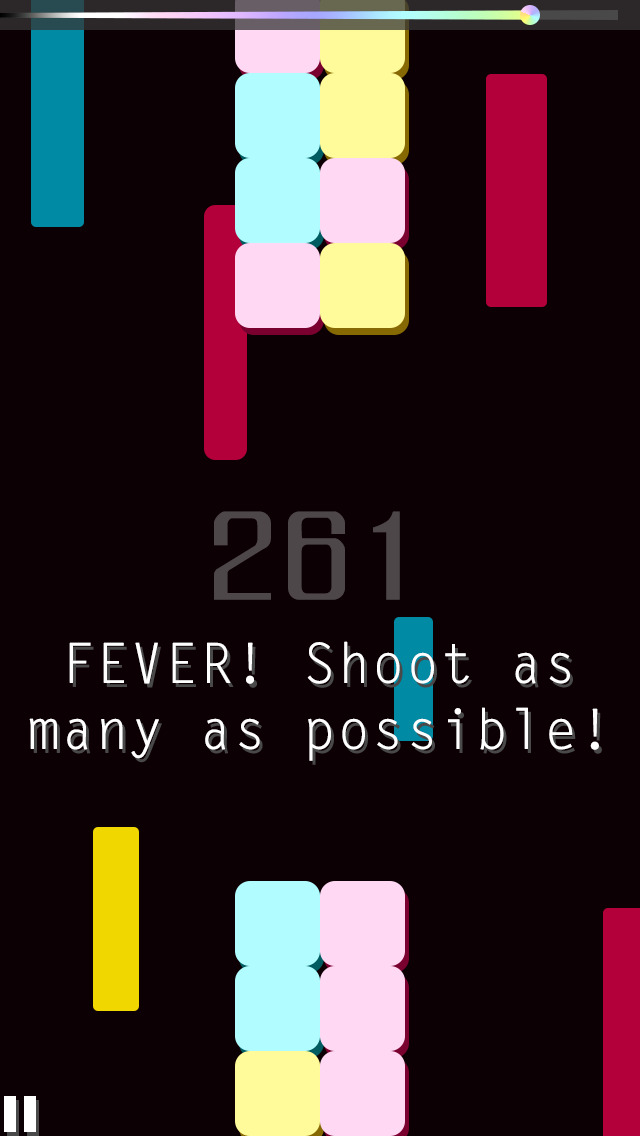 iTunes Description
ROLOC is a simple game about shooting the right COLOR.

Blocks of different colors are falling down. Choose from the 3 primary colors and shoot the same color to destroy them.

Watch out as there are more coming and they will drop faster and faster.
Forum Thread: ROLOC (by Rolling Pig Studio)
---
Rubik's Uncubed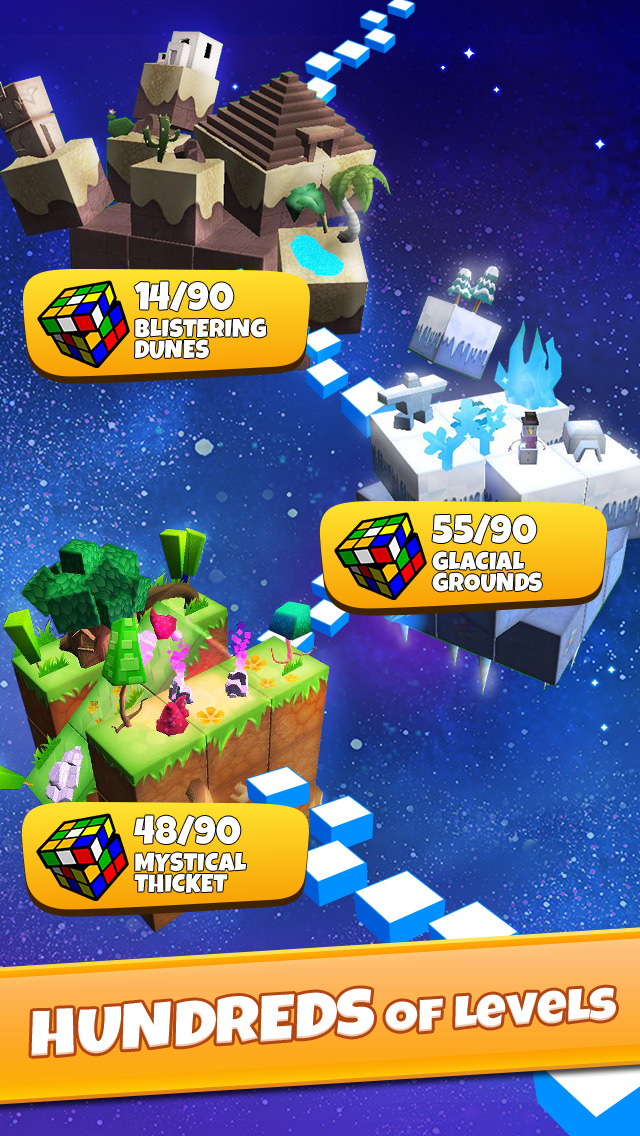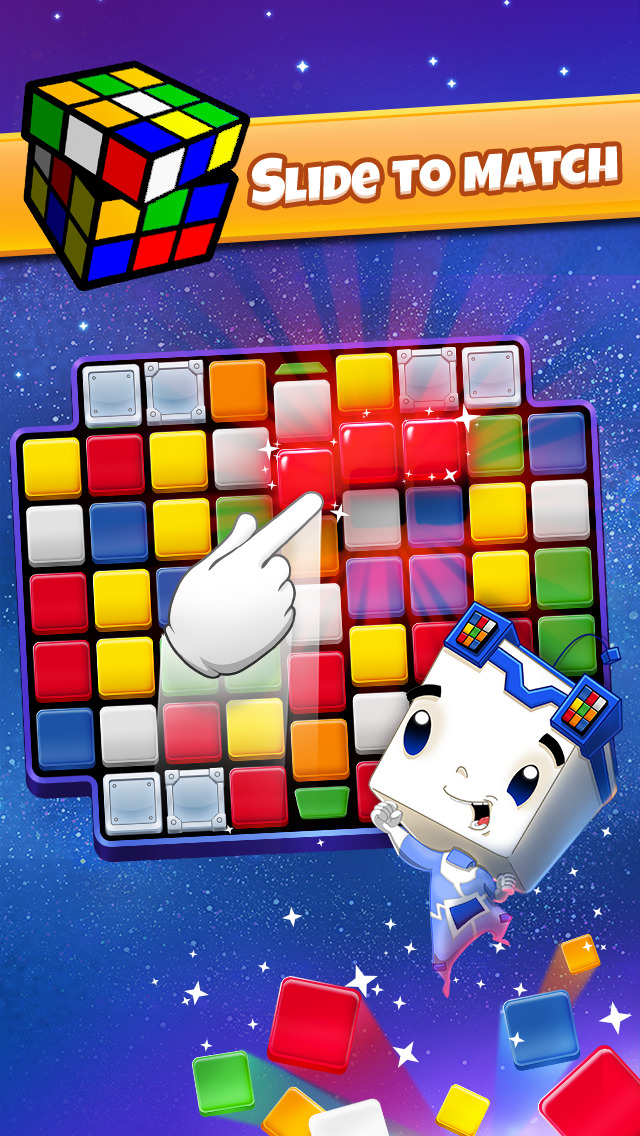 iTunes Description
Introducing a brand new Match 3 Rubik's Cube adventure!

Oh no! The Cubic Galaxy has been Un-Cubed! The Cublings need your help to restore order and save their galaxy! Travel to different worlds and put them back together.

Slide to match 3 and solve each level. Race your friends around the Cubic Galaxy and see who can save the Cublings first!
Forum Thread: Rubik's Uncubed (by Magmic Inc.)
---
Shipwreck – Lonely Island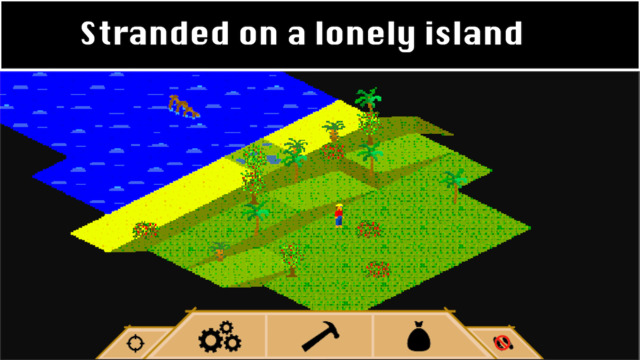 iTunes Description
Shipwreck is a tricky adventure, strategy and simulation game. You are stranded on a lonely island and for now, have no hope of getting rescued. You have to find a way to get off the island. Therefore you should discover the island first and try to survive.
Forum Thread: Shipwreck – Lonely Island (by Johannes Tscholl)
---
Sleepfall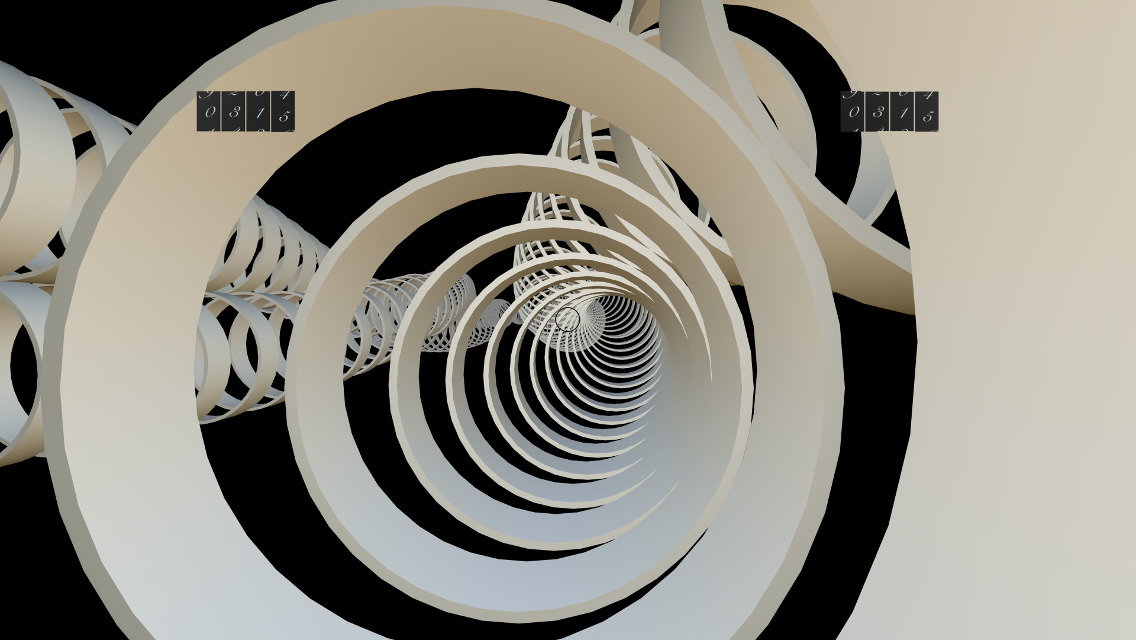 iTunes Description
A journey through the depths of consciousness… Sleepfall is not simply a game. It is rather an experience one goes through while falling into sleep…

The flow and the visuals of Sleepfall synesthetically follow the features of one of the best musical pieces ever created, J.S. Bach's Prelude from Cello Suite No.1, which accompanies your journey. You will travel through several layers of your own mind finally leading to the Dream…

Dare to dive into the depths of consciousness?
Forum Thread: Sleepfall (by GameOnX)
---
Slide Tackle – Endless Arcade Runner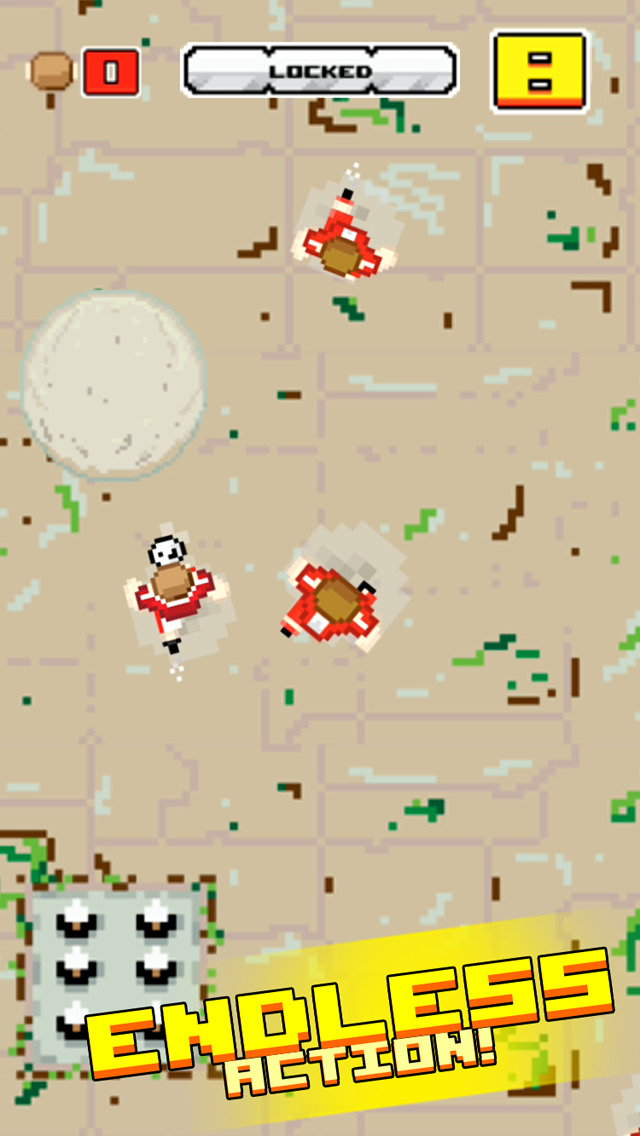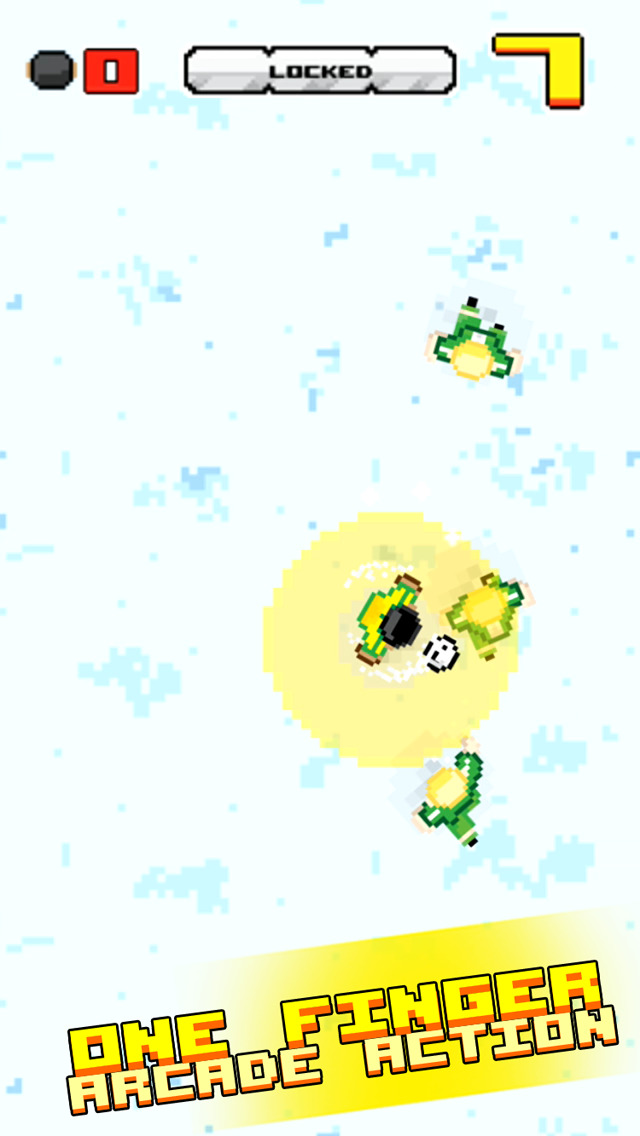 iTunes Description
Run for the GLORY! Run for the GREATNESS!! Run to avoid the SLIDE TACKLE!!!

ENGAGING ENDLESS RUNNING ACTION!
Run for glory as you deftly dodge a barrage of defenders in this fast paced arcade action endless football/futbol/soccer runner. With over 50 of your favorite club and international teams to choose from! From Brazil to Barcelona, we have you covered!!
Forum Thread: Slide Tackle – Endless Arcade Runner (by Leonard Delamater)
---
Squirmin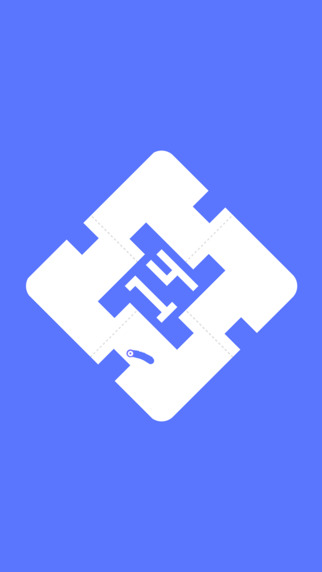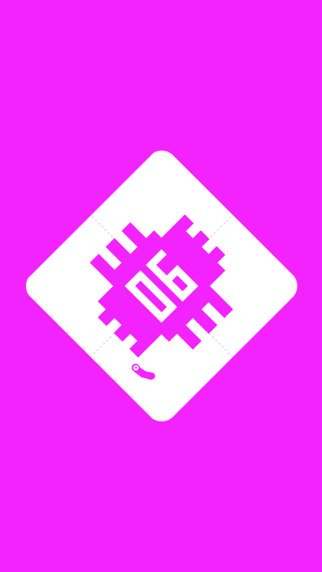 iTunes Description
A little game about a little worm who just wants to grow.

Squirmin puts you in control of a cute little squiggly worm that needs you help to grow. You just need to tap to help it avoid the walls and move around the stage. Keep him alive and grow as big as you can!
Forum Thread: Squirmin (By Massive Indie)
---
Starlit Adventures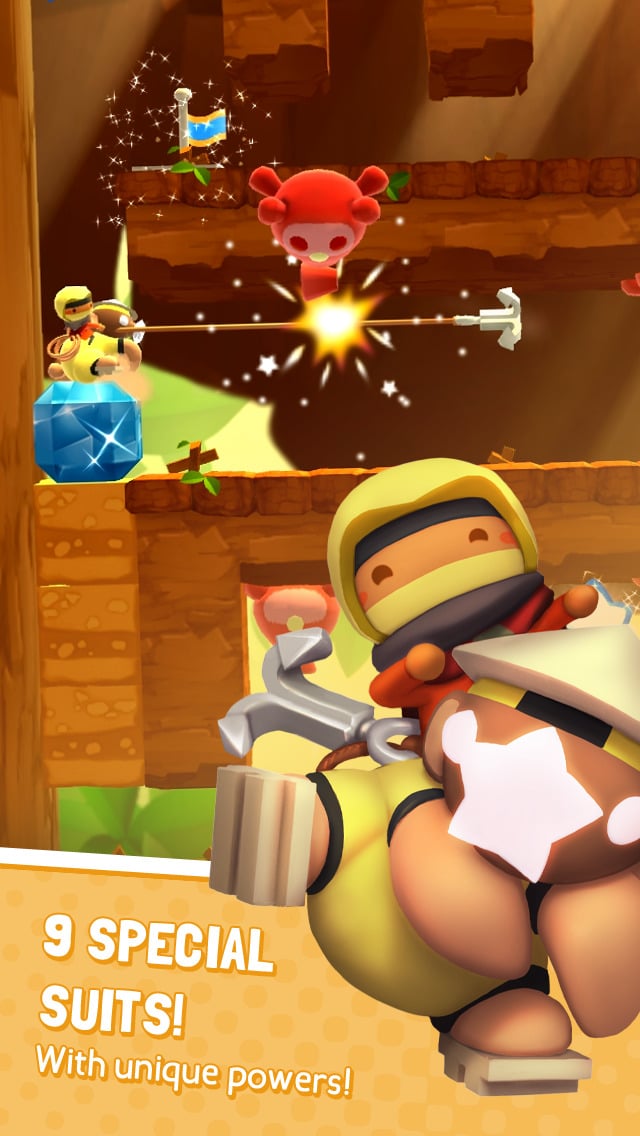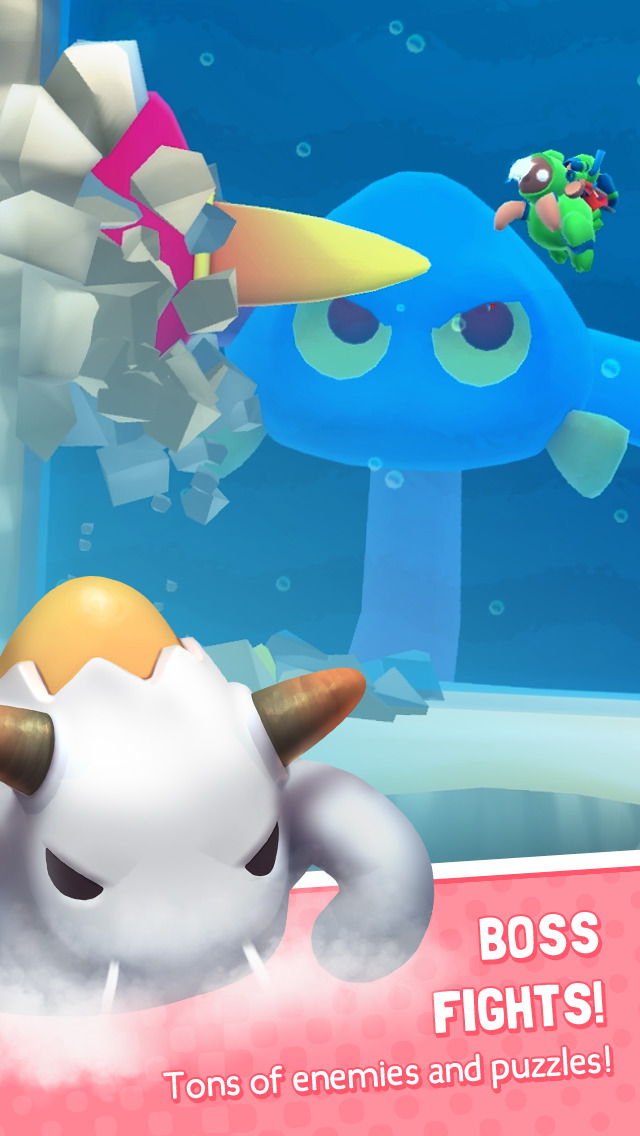 iTunes Description
Enjoy a console-quality game with great controls in a huge world that you'll explore for hours! Help Bo and Kikki the Starlit find and return the stars that Nuru has stolen from the sky! Explore fantastic worlds, fight creatures and solve puzzles using an array of special suits!!!

Starlit Adventures is an original adventure-platform game specially designed for mobile. It brings lots of fun with clever controls, unique characters, beautiful visuals and a wide range of gameplay mechanics to deliver a valuable and memorable experience.
Forum Thread: Starlit Adventures (by Rockhead Games)
---
Suborbital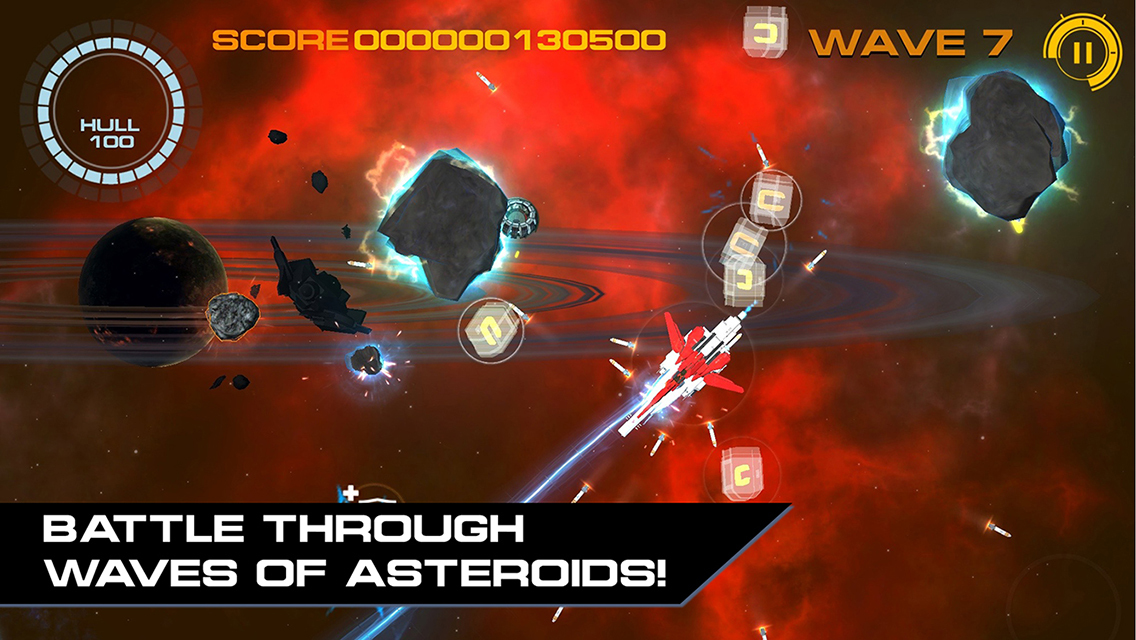 iTunes Description
Battle through waves of asteroids and beat your friends' high scores in the online leaderboards! Can you survive? The odds are 3,720 to 1!

FEATURES
-Unlock 9 different space fighters!
-Discover unique special weapons!
-Beautiful manga-like visual effects!
-Alternate control schemes: virtual gamepad or one-finger touch
Forum Thread: Suborbital (by Wilmer Lin)
---
Super Dangerous Dungeons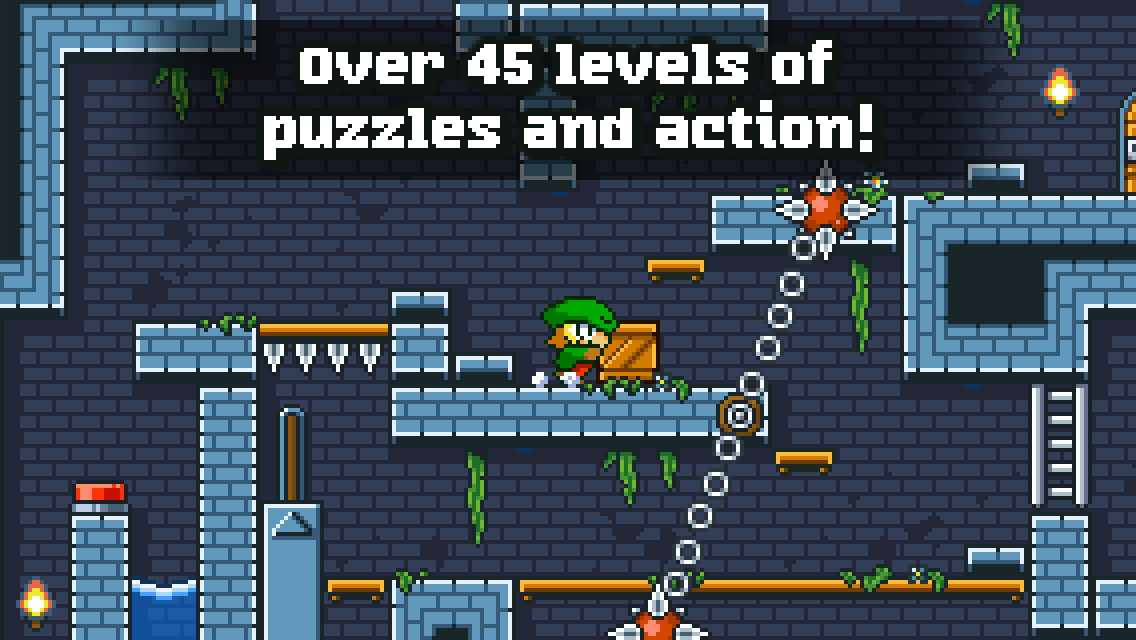 iTunes Description
Hop into a challenging platforming adventure with the little treasure hunter Timmy! Run and jump your way through trap and puzzle filled corridors, but watch out: the rooms are full of spikes, pits, and other deadly dangers. Do you have what it takes to conquer the dangerous dungeons and reach the legendary treasure?
Forum Thread: Super Dangerous Dungeons (by Jussi Simpanen)
---
Super Jump Boy Adventures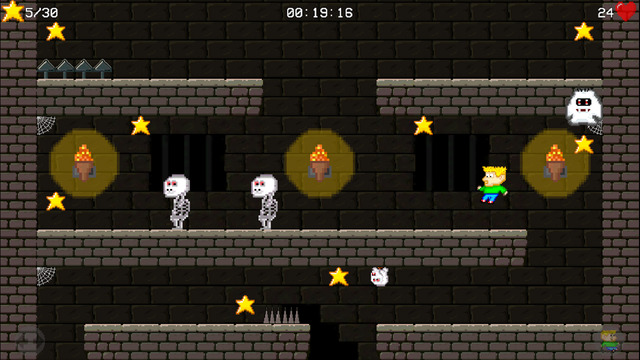 iTunes Description
Super Jump Boy can run, jump, wall slide, ledge hang and fall from the sky! But can you help him collect all the stars and escape? Super Jump Boy Adventures is a retro arcade platform with 40 increasingly challenging levels.

If you can complete the level and that's a big "if" then can you do it again at speed and get the gold trophy? You can also replay your best times and share your videos with friends! There are over 20 playable characters that can be unlocked to help you on your way and a ton of achievements. So why are you still reading this? surely you should be downloading right now!
Forum Thread: Super Jump Boy Adventures (By Go Games Limited)
---
Super Little Jogger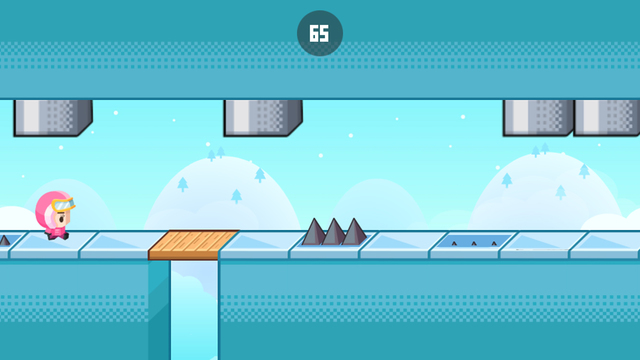 iTunes Description
Super Little Jogger is a fusion of nerve whacking avoider and endless runner.

Looking for a casual endless runner? Super Little Jogger is perfect for you! It's super easy to play.
Stop at the right time and run within the time gap! Patience is the key!
Forum Thread: Super Little Jogger (By Rudy Sudarto)
---
Tales of a Viking: Episode One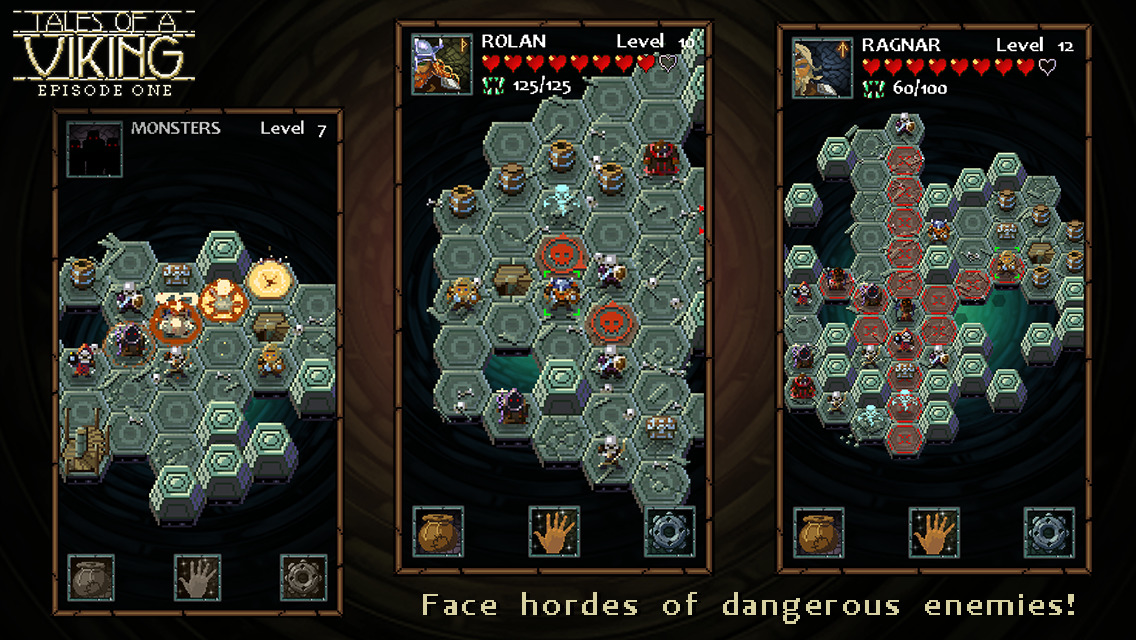 iTunes Description
Tales of a Viking: Episode One is a small-scale turn-based strategy game with rpg elements.
– Tactical battles where every move decision counts.
– Strategy choices when leveling up your heroes.
– Random loot from chests and randomly generated levels provides rich replayability.
– Up to three constant party members under your control.
– Some vicious bosses to fight with. Teamwork is advised!
– Global scoreboard.
Forum Thread: Tales of a Viking: Episode One (by Dmitry Sadovnikov)
---
Tap Tap Balance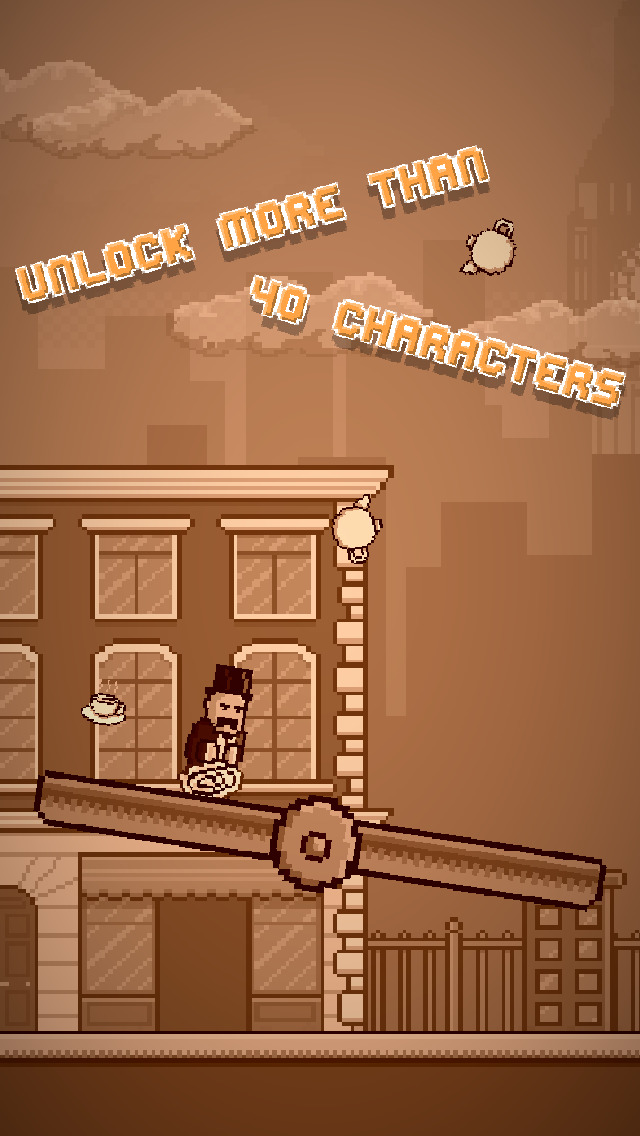 iTunes Description
How good is your balance?
How quick is your reflex?
Moving – Balancing – Collecting. How long can you keep up with it ?
It's FAST it's FUN and it's FREE
Forum Thread: Tap Tap Balance ( By Thai Cong Nguyen )
---
Toby's Adventure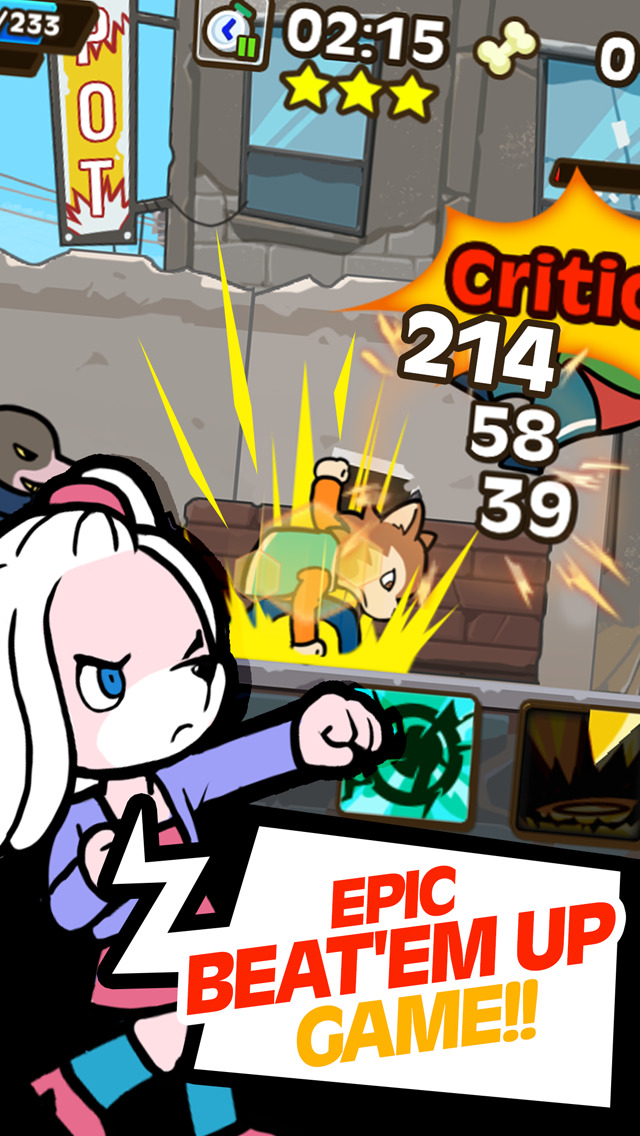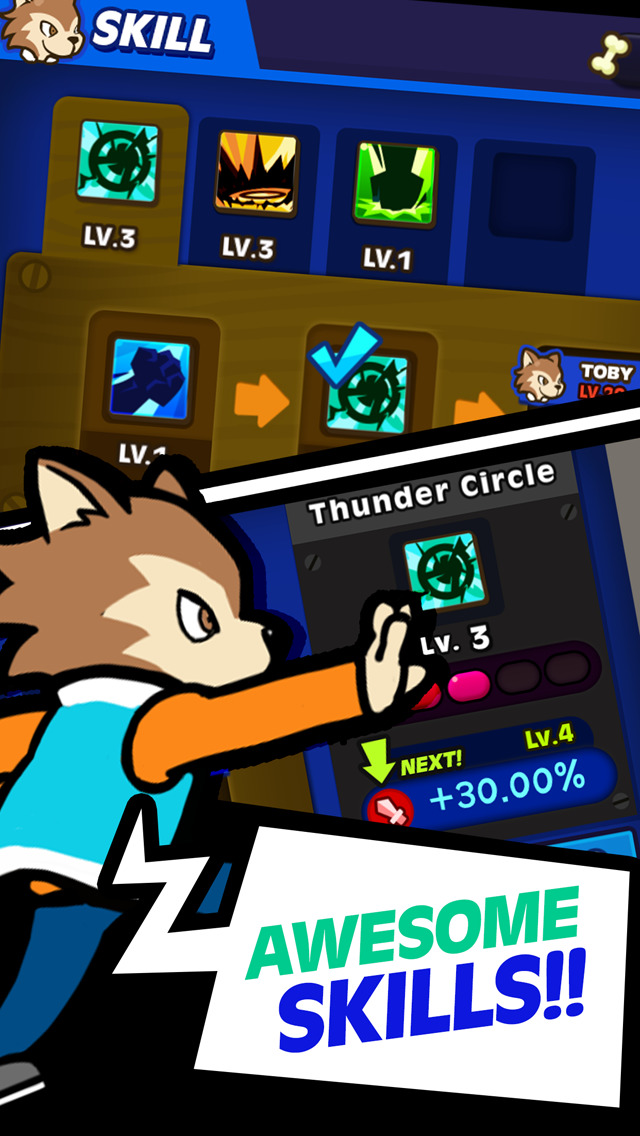 iTunes Description
Get ready for the BestAction Game.

Toby's adventure is an exciting side scrolling game.
The Toby's girlfriend, Leia, is in danger and she needs your help!
Embark on an action-packed adventrue and fight hordes of enemies using your awesome skills.
Forum Thread: TOBY'S ADVENTURE (by NSTEPSOFT Inc.)
---
Tome of the Sun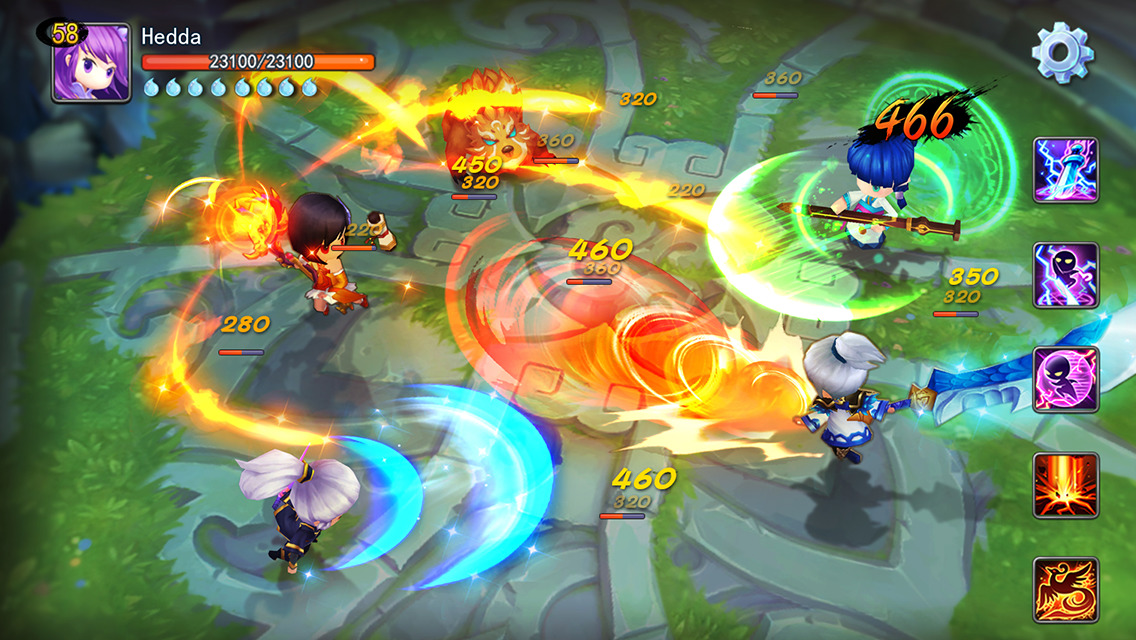 iTunes Description
The Tome of the Sun that has kept the Shadows in check has been fragmented and lost, spurring intense battles between demons and mortals. Take on the role of a young immortal destined to reclaim the Tome and restore harmony to the world. But beware, its secrets are coveted by shadowy sorcerers and demons at every twist and turn!

Play an Action-RPG like no other, blending extensive customization with fast-paced combat in an interactive, 3D world. Choose from four immortal heroes and embark on an epic journey to reclaim the power of the Tome. Along the way, summon and fight alongside powerful Daemon companions, engage with the townsfolk to discover your next mission, and train under the greatest masters in the land.
Forum Thread: Tome of the Sun (by NetEase Games)
---
TOPO – The Journey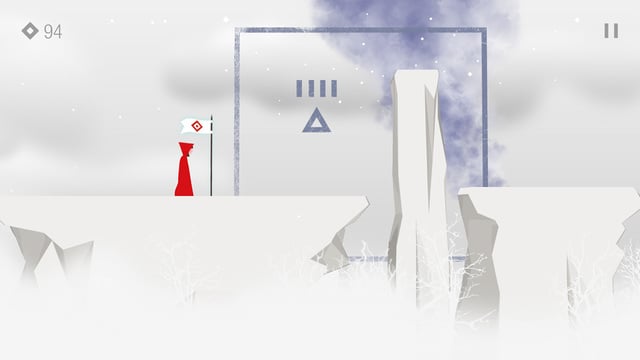 iTunes Description
Topo is a platform game about a girl's journey across a collapsing frozen world.

Have your skills tested in reaction time and enigmatic mind challenge ways. Experience a stunning visual while trying to overcome new challenges.

Keep running or vanish!
Forum Thread: Topo – The Journey (By Douglas Bello Junior)
---
Vault Heroes++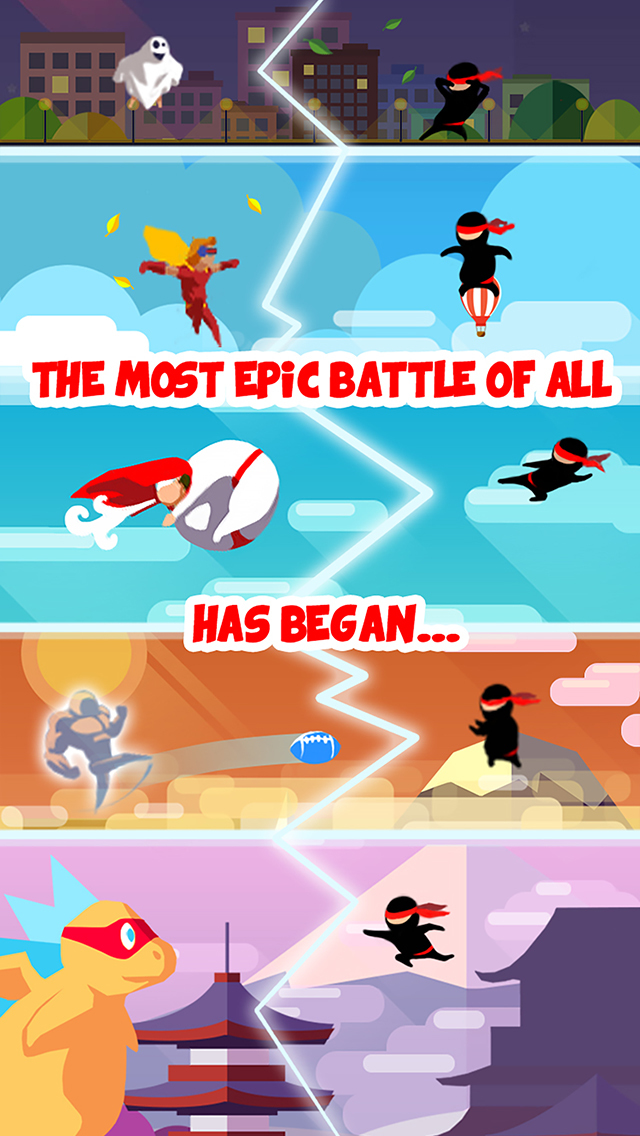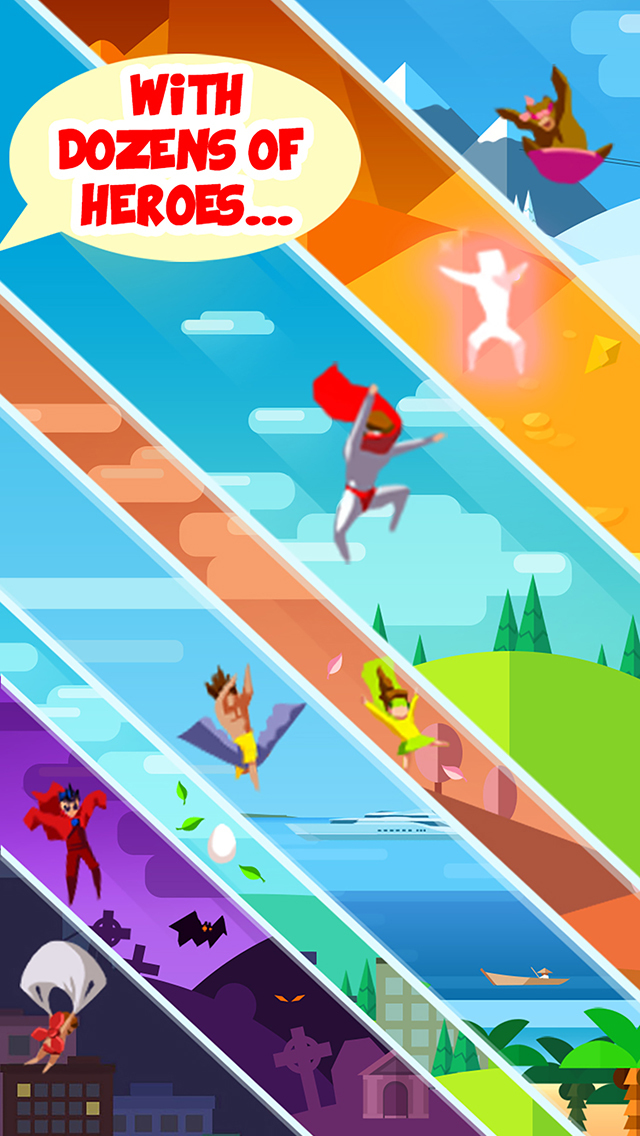 iTunes Description
Tap and hold to jump onto the platforms. Collect coins to unlock new characters with unique abilities! How far can you get?

• Simple One-Touch Controls
• 12+ Unlock-able Characters Each with Unique Abilities
• 10+ Unique Environments
• 3 Awesome Game Modes
• Compete with Friends and Family with Game Center Leaderboards
Forum Thread: VAULT Heroes++ (by Appsolute Games LLC)
---
Weekend Warriors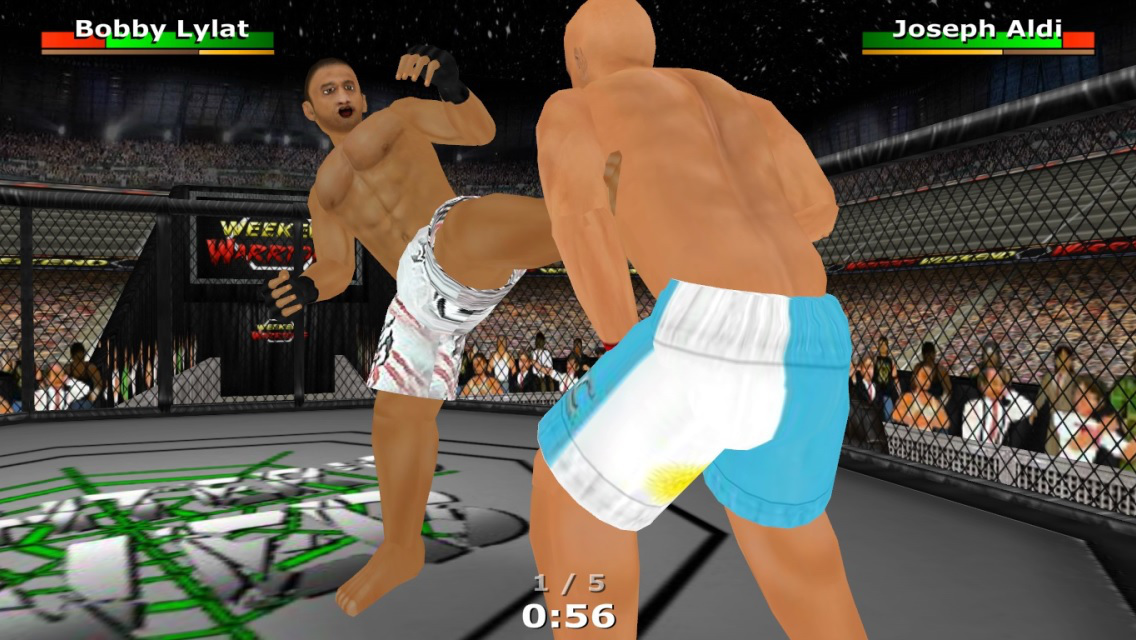 iTunes Description
The engine behind the biggest wrestling game on mobiles now brings the revolution to MMA – featuring 300 fighters spread across 5 promotions and 5 weight classes! Immerse yourself in the sport however you choose – from a career as a ranked fighter to booking cards in the first ever fully playable "Promoter" mode. With a revamped control system tailor-made for MMA, every move is at your fingertips as you use your mind as much as your body to win this game of human chess!

Upgrade to "Pro" to enjoy each career mode at its best with no limitations – starting with anyone, anywhere. There is also a further "Backstage Pass" for those who want to save their changes to all 300 fighters and pit them against each other in dream bouts. With every rule at your discretion, you can either be a purist for 1-on-1 fights or blow off steam in ridiculous contests featuring up to 10 fighters!
Forum Thread: Weekend Warriors MMA (by MDickie)
---
Wild Run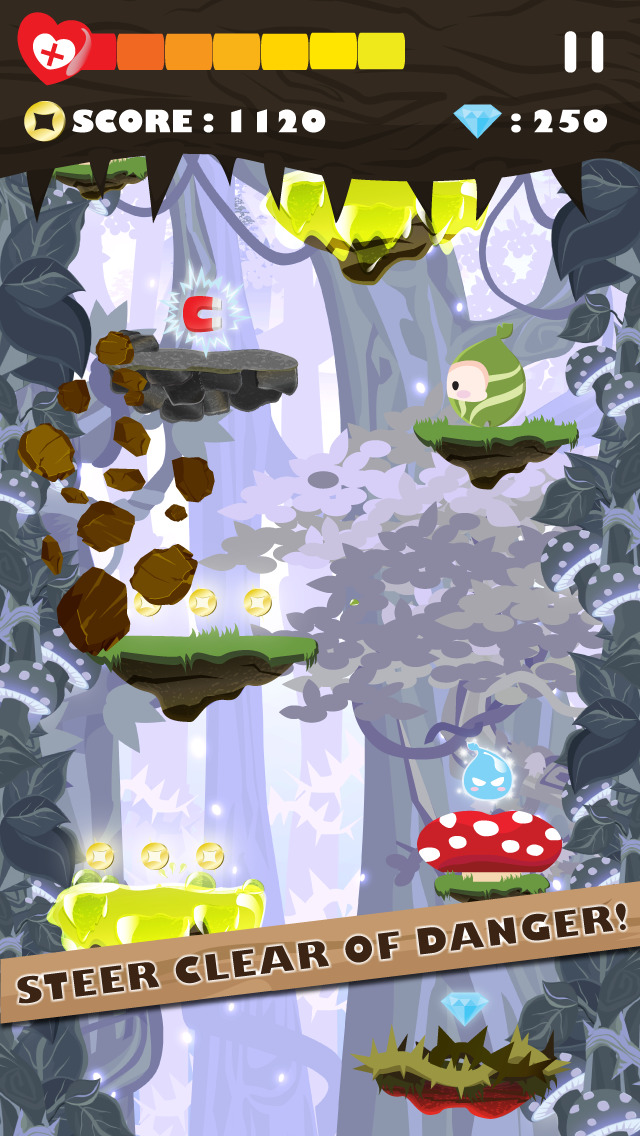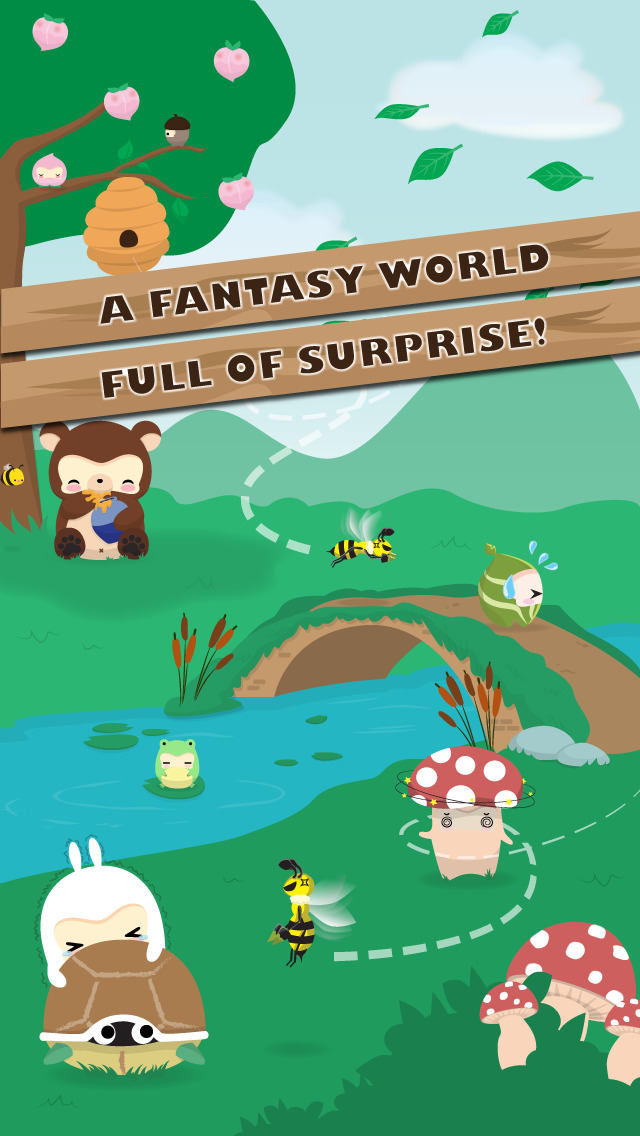 iTunes Description
Join Leafy and his friends on a whimsical journey through the jungle!

Hop, bounce and fall through an endless tangle of trees!
As you travel downwards, you'll encounter spiky vines, sticky platforms, unstable stones, & springy mushrooms. Power-ups like the Invincible Shield, Magnet and Potion will help you survive. Collect coins as you descend through the jungle and use them to unlock cute companions. Beware of falling rocks, gusting winds and stinging bees, a few false moves and it may be all over!
Forum Thread: Wild Run (by Thumbspire Inc.)
---