Hello everyone, and welcome to the week! It's time once again for our look back at the noteworthy updates of the last seven days. Well, I don't know what to say about this week's batch. It's not very exciting, mostly filled with what I would call "the usual bunch". Let's have a look anyway, shall we? Of course, you can keep an eye out for updates yourself using AppShopper Social (Free), the watchlist in the TouchArcade App (Free), or by participating in the TouchArcade forums, but this weekly summary is here to fill in the things you might have missed. Let's dig in!
Candy Crush Soda Saga, Free Candy Crush Soda Saga is now up to 585 levels with its newest update. I'm actually gaining ground on the updates to this game, having just passed the 400 mark. It feels a bit easier than vanilla Candy Crush, to be honest, but maybe that's because I haven't run into any levels where I have to drop ingredients. I hope they never come.
Angry Birds POP!, Free In a normal week, this wouldn't be worth mentioning, but I have to fill space somehow, I guess. Rovio's naked copy of King's naked copy of Puzzle Bobble gets 20 new levels with this new version. They take place in the Pumpkin Patch, so I think that makes this our first official Thanksgiving update this year. Apparently if you play today, the bomb bird will be around with a new special move you can try.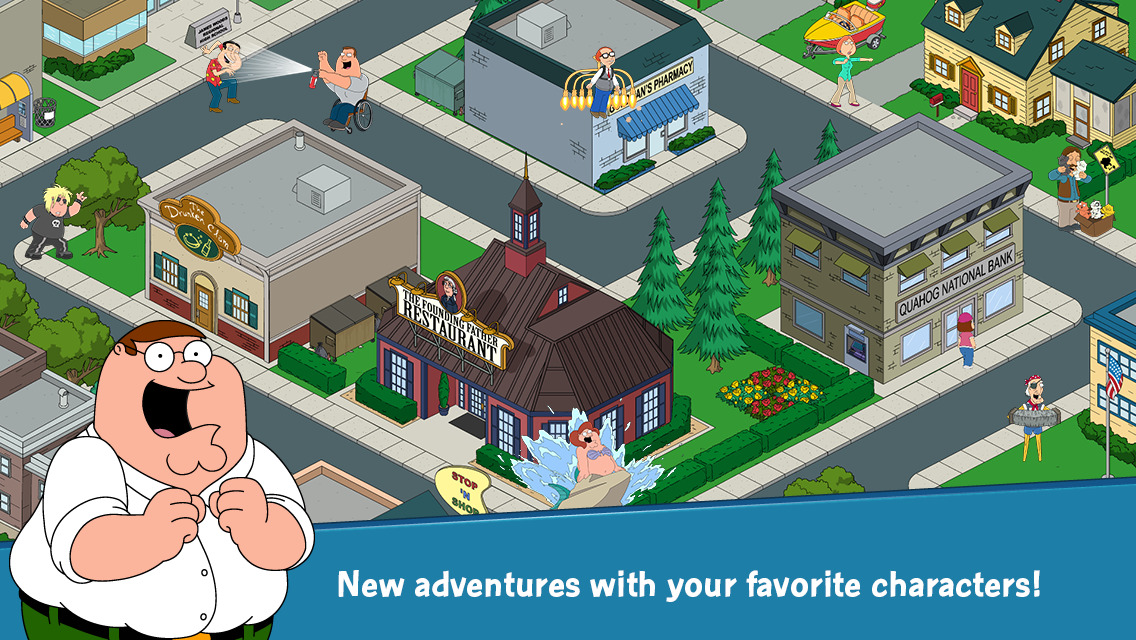 Family Guy The Quest for Stuff, Free Family Guy, on the other hand, is wasting no time in getting straight to Christmas. This is definitely the first Christmas update of 2015 for this feature, kicking off Family Guy's Raid To The North Pole event. Stewie and Santa are teaming up to battle robots at the North Pole or something. Sorry if I seem disinterested, but I hate it when people jump the gun on Christmas celebrations, friends!
Angry Birds 2, Free Angry Birds 2 is getting fewer updates than I thought it would, given its design. But anyway, there are 20 new levels to play, complete with a new pig enemy. If you're still kicking away at this particular tree stump, well, you've got more stump to kick now.
Pet Rescue Saga, Free As if this week weren't already bad enough, here comes the cankerous ne'er-do-well Dave the Puppy and his legion of glassy-eyed animals. 20 new levels to play in this Escher-inspired episode, bringing the total up to 1,137. The update notes mention that Tommy the Turtle is really into pumpkins, as if to distract us from Dave the Puppy's villainy. It didn't work.
The Ensign, $1.99 Oh, thank goodness, something interesting. The Ensign's latest update adds a secret god mode to the game. You can unlock it by completing the game without taking any food with you, apparently, and if you can do that, you deserve that god title. Since I have to give the coveted Update Mondays Most Spider-Mans Of The Week award to somebody this week, I think I'll give it to this game. The Ensign isn't for everyone, but if you get into it, there's a lot to discover. This update adds yet one more layer to it.
Goat Simulator, $7.99 See, here's my beef with this week. Usually, Goat Simulator's updates are hilarious fodder for this kind of article. This week? Well, ReplayKit is in, and the game now supports MFi controllers. That's all. I mean, both of those things are great for the game and all, but how am I supposed to make cheeky references to things from the 1980s from that?
Cytus, $1.99 If Cytus is your jam, however, this week is pretty good. Two new chapters, kind of, in the form of Chapter L and Chapter Deemo, are now available to purchase. Each one offers 10 new songs, though if you've played Deemo thoroughly, the latter chapter obviously features a lot of overlap. This update also removes Kamcord recording due to the recent changes in that service..
The Walking Dead No Man's Land, Free It seems this game's turning out to be a pretty decent hit, which is good news for its fans because it ensures plenty of updates in the future. This new version adds a Radio Tower, weekly challenge maps, daily quests, threat signals to warn you of incoming attacks, and a new share button. You can also flip the gore off if you'd like, though I'm not sure why you would be playing a Walking Dead game if you're turned off by that sort of thing. Oh well, options are nice, right?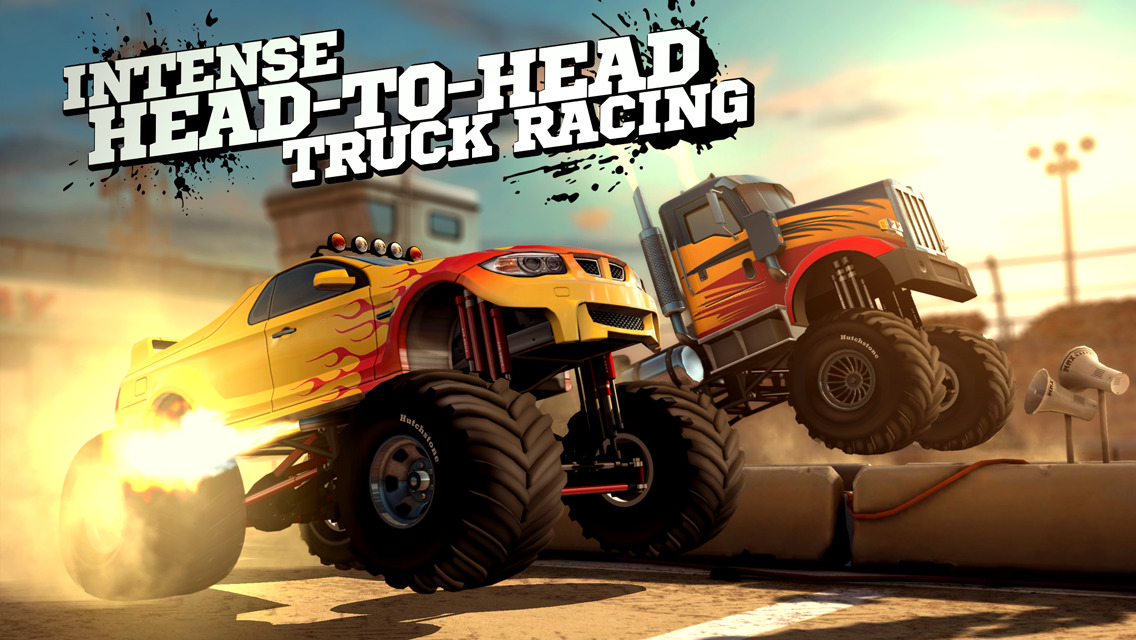 MMX Racing, Free Lots of little things added in this update to MMX Racing. First, you can now trade in extra trucks to get a chance at winning prizes. There are a handful of new vehicles in the game, and a new IAP that lets you play unrestricted for 24 hours. The rest of the update is concerned with adjustments to the UI and some visual improvements. Well, it's at least cool to get some new vehicles, I think.
hocus., $0.99 If you enjoyed this fun puzzle game that messes around with perspective, you'll be happy to hear that it now has 15 more levels to work through. Apart from some invisible bug fixes, that's really all there is to report, but free extra content in a paid game is always pleasant to see.
World of Tanks Blitz - 3D War, Free No new tanks this time around, but there is a new map. Set in Northern Russia, the Canal map should add a little extra spice for long-time players. Clans have gotten a few improvements, with UI adjustments and a couple of new features like standard emblems and the ability to apply to full clans.
Hearthstone, Free At the very least, this was a good week for Hearthstone fans. The new League Of Explorers content was added to the game, and I'm sure you've already heard plenty about it from Tasos and others. In addition to that pretty hefty bit of meat, there are a few new card backs to collect, and a bunch of bug fixes and tweaks.
Super Hexagon, $2.99 Here's Super Hexagon making another appearance pretty quickly after the last one. As you might expect from the timing, this fixes some bugs that cropped up in the 2.0 update, but it also adds MFi controller support to the game. I'm not sure if I'm personally interested in using a controller for this game, but I know plenty of people that will appreciate having the choice.
Crossy Road, Free Even Crossy Road's update is a little on the light side this time around. Three new characters, all having to do with physical fitness in some way, have been added. The update notes also point you towards the multiplayer version on Apple TV, which I hear is the bee's pajamas, or something.
METAL SLUG DEFENSE, Free It feels like it's been a while since the last Metal Slug Defense update, but it looks like business as usual anyway. The American Sports Team from King Of Fighters joins the game, adding Heavy D, Lucky Glauber, and Brian Battler to the game, and the Hallowe'en event has been added just in the nick of time. If you clear that, you can earn a special Hallowe'en Soldier. Naturally, there are some new units and special missions added to the game, as well.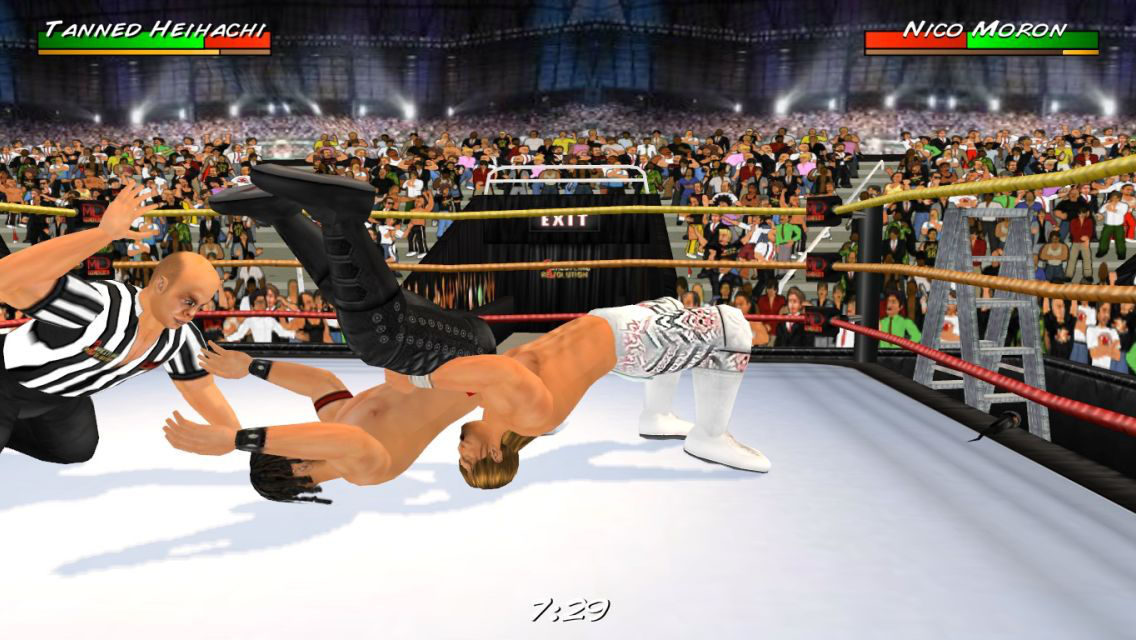 Wrestling Revolution 3D, Free Perhaps to celebrate the release of the developer's new game Weekend Warriors, and after a long absence from this feature, Wrestling Revolution 3D has received another update. No new moves this time around, but there are 12 new face textures to use for customization. Just about everything else involves tweaks to the UI, but they're all quite welcome. Of course, there have also been some bug fixes, as is our tradition here in the Update Mondays.
That about wraps it up for last week's significant updates. I'm sure I've missed some, though, so please feel free to comment below and let everyone know if you think something should be mentioned. As usual, major updates will likely get their own news stories throughout this week, and I'll be back next Monday to summarize and fill in the blanks. Have a great week!