Hello everyone, and welcome to the week! It's time once again for our look back at the noteworthy updates of the last seven days. Let's call this week the Hallowe'en Update Apocalypse. This isn't as complete a list as usual because I simply had to give up on filling out all the Hallowe'en updates at a certain point. I apologize profusely for this temporary lapse. Of course, you can keep an eye out for updates yourself using AppShopper Social (Free), the watchlist in the TouchArcade App (Free), or by participating in the TouchArcade forums, but this weekly summary is here to fill in the things you might have missed. Let's dig in!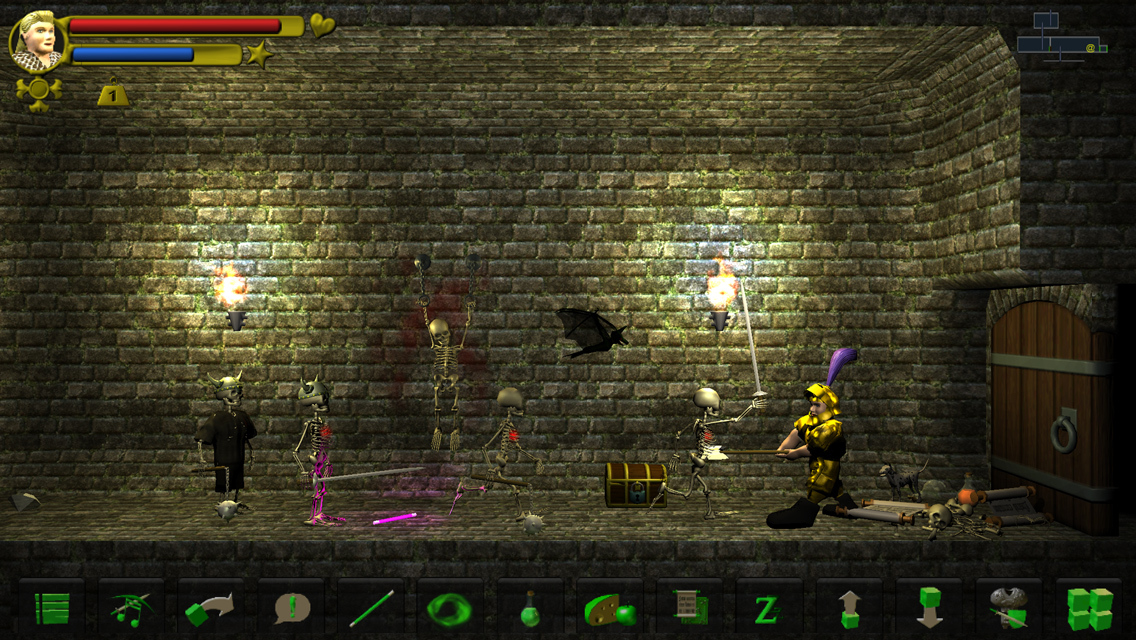 WazHack, Free Let's start things off with the classic Wazhack. This new version of the game adds in a belief system which characters can turn to in times of desperation. Just like how most real people handle things! But maybe you're not into hokey old religions. Well, I've got the next best thing! No, not a blaster. Eggs! Lovely, scrambly! Eat them or hatch them, it's up to you. There are some other new things to find in this update, but I'll leave that to you, friends.
Candy Crush Soda Saga, Free King's popular spin-off is sporting a new Hallowe'en icon, but no actual Hallowe'en content. Instead, you get the usual 15 new levels, along with a new "hard level" feature. Because it isn't already hard enough, you see.
Bad Piggies, Free Those porcine predators are at it again, with a new episode in the Road To El Porkado available in this update. There are 15 new levels, plus 2 new sandbox levels set in El Porkado. There are also some new parts, including doors and spotlights. There's also a new Golden Pig statue, if you were looking for any new idols to worship or anything. Maybe the Wazhack characters can get in on this?
Swords of Anima, $2.99 Japanese-style strategy RPG Swords Of Anima gets a new free campaign in its latest update. It tells the story of what happened after the ending of the original game, and has four new maps and five new enemy types. Naturally, there are also new cut-scenes and art, and even some new music.
Oceanhorn â"¢, $7.99 Oh, Oceanhorn. While other games are content to age and look worse relative to new releases, this game is not having any of that. If you're using the latest hardware, you're going to get to take advantage of yet another major graphical overhaul. There have also been some improvements made to the controls, but seriously, the in-game character looks way more impressive than the model in the icon now. Check it out!
Dash Quest, Free You can look forward to new skills, accessories, spells, and items in the update to the newly-released Dash Quest. The developer has also incorporated some fixes based on customer feedback from the launch version. Most of that involves bug-fixing, but that's sort of a tradition these days, isn't it?
Cards and Castles, Free The Warlock Academy expansion is available now in Cards And Castles. Play through the new scenarios to collect 18 new cards. There's been a revamp of Legendary cards to make them more rare and powerful to go along with the new cards. Oh, and ranged units will now counter-attack if they're able to, giving them a much-needed boost.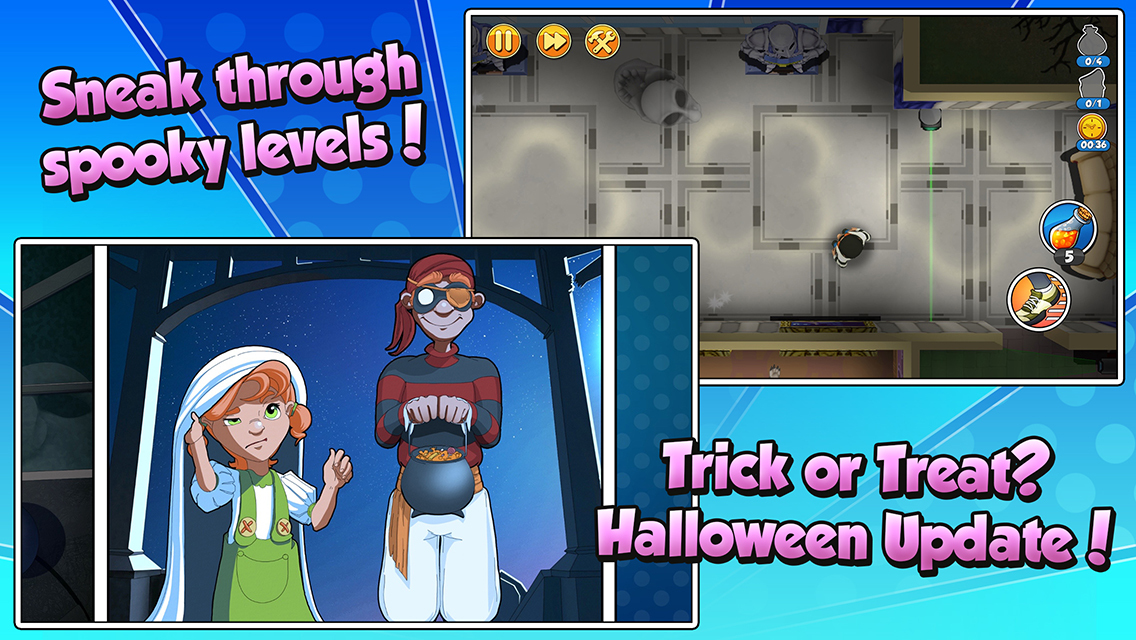 Robbery Bob 2: Double Trouble, Free Robbery Bob 2's new Hallowe'en-themed chapter, Hauntington, is now available. It of course comes with its own intro and outro comic, and basically just adds a whole lot of ghosts to the standard Robbery Bob gameplay. Hard to argue with free, new content, though.
Agar.io, Free Well, now that I know this game was originally a browser game, I'm less annoyed by that weird period mark sitting in the middle of the name. Oh, right, update. You can now earn experience points and level up, which gets you some nebulous rewards. On what I'm sure is a totally unrelated note, there are 80 new premium skins you can collect to customize your experience a little. Finally, there are now boosts, everyone's favorite way to soak up some of the mostly-useless currency players collect in free-to-play games.
Clash of Clans, Free Well, ClashCon seems to have been a pretty big hit, which is cool in my books. Also cool in my books? Hallowe'en updates, even if they're only cosmetic for the most part. Which is what the latest version of Clash Of Clans is all about. The Frightful Night event returns, giving everything the once-over with spooky seasonal style.
Assassin's Creed Pirates, Free I'm not sure how they ended up getting rolled in together, but it's hard to argue against the delicious combo of pirates and Hallowe'en. Ubisoft certainly isn't going to argue, anyway, so enjoy some limited time Hallowe'en content in Assassin's Creed Pirates!
Zen Pinball, Free There's a pretty impressive array of licenses collected in Zen Pinball, if you stop to think about it. You can add a few more to the pile now, as tables based on Family Guy, Bob's Burgers, American Dad, and Archer have all been added as $1.99 IAPs. Sorry, The Cleveland Show. You were too beautiful for this world.
Order & Chaos Online, Free Yes, more Hallowe'en, and you're not getting any dessert until you finish it all! So, limited time Hallowe'en event. You can get a cool Dragon Fossil mount if you're lucky, or if you'd prefer a pet-sized version, there's something called the Dinky Dragon. Hey, stop that giggling in the back row! But wait, Thanksgiving is coming kind of soon, too! What about that, Gameloft? Well, there's a new dungeon called The Oven, and yet another limited-time mount that is an honest-to-goodness angry turkey. It's called the Rage Turkey. Seriously!
Injustice: Gods Among Us, Free Wow, the update notes for Injustice this time are pretty sassy. I like them! Well, anyway, there's a new Survivor Mode, and you can now collect Gear Sets to get even better bonuses. As for new characters, the CW TV show version of Flash and Reverse Flash are in, along with several heroes and villains. Most of them will be distributed through upcoming challenges, so keep your eyes peeled.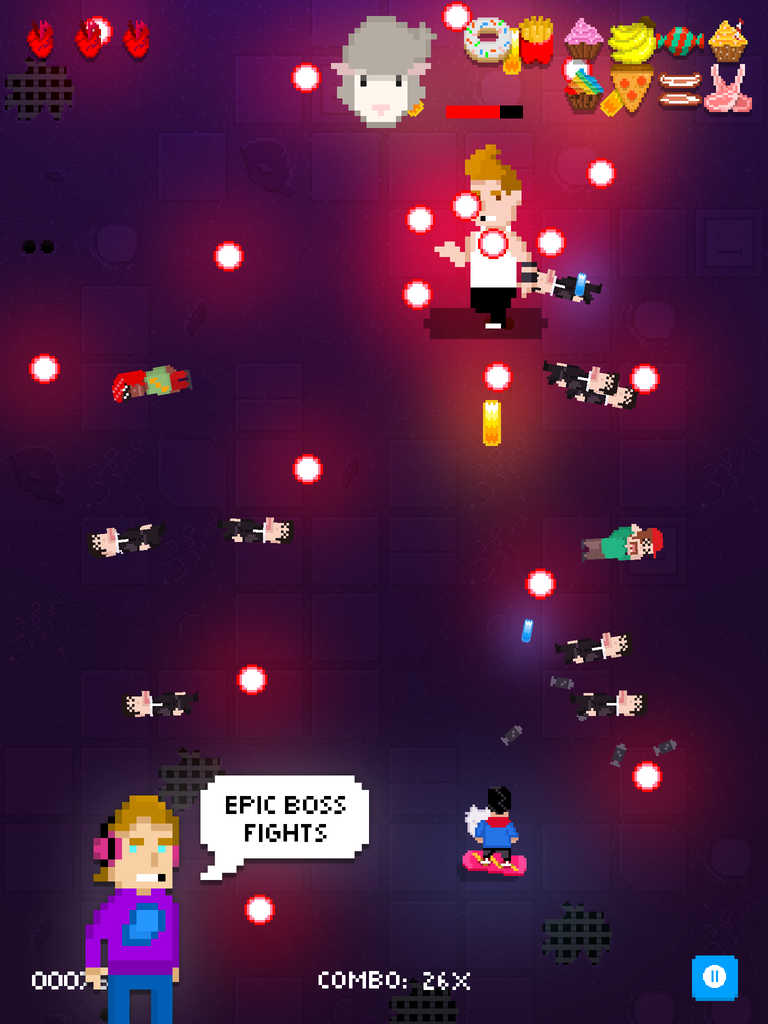 Shooting Stars!, $2.99 This is arguably one of the better games that allows you to destroy Carter Dotson, and is worth paying attention to just for that reason. This Hallowe'en-themed update adds five new bosses, three new burger upgrades, new enemy waves, some seasonal cosmetic changes, and a lot of other little things. I guess there's an undead rainbow unicorn? Well, have fun!
Haunt the House: Terrortown, $1.99 This little gem doesn't get enough love, but 'tis the season, so get on it. This update adds a free new level, the Ghost Train, a big new level to haunt for fun and profit. It's a unique game with some cool art, and it's a great game to play around Hallowe'en. I'll happily take yet another level.
WWE Immortals, Free Rusev joins the roster of WWE Immortals with this update. He comes in both Red Soldier and Frontiersman forms. As usual for new characters, he'll be distributed via the challenge mode, but if you really want to have him now, you can pony up some cash to unlock him early. Also in this update: a Hell In The Cell event that will be running for at least a few more days, with some cool gear serving as the prize.
Modern Combat 5, Free Gameloft has been pretty busy this week, friends. The latest update for Modern Combat 5 adds a limited Hallowe'en event to the game, with cosmetic changes a-plenty, festive camo, and even special pumpkin mask that gives you a big accuracy bonus. You can also unlock some new Werewolf armor in another new event, or take part in a special boosted event. Lots of fun stuff to play around with here.
RGB Express, $2.99 This update is not Hallowe'en-themed, but it is pretty cool. There are 40 new levels in here, along with a new expert mode where you have to try to make the shortest possible route. You can unlock that mode by clearing 200 regular levels. There have apparently been some adjustments to the controls, as well, so you might want to give it another try if you found RGB Express a bit ungainly before.
Boom Beach, Free Boom Beach's update is also not so festive, but there are plenty of things in here that fans of the game should enjoy. First of all, some new level caps. Your headquarters can now reach level 21, opening up some cool new upgrades for a fully-leveled armory. You can now take advantage of the defensive capabilities of the Shield Generator, which I'm afraid is quite operational, or wield the stunning Shock Mine to give enemy troops a little wake-up call. There are a few other useful features related to Task Forces, so make sure to check out the notes yourself if you're interested.
Gangstar Vegas - Mafia action, Free Gangstar adds the next chapter in The Devil's Due, and it brings a bunch of new stuff to the game. You can now launch nuclear bombs indiscriminately with the new Los Alamos Nuclear Launcher. That… that seems excessive, but okay. There's also a new story mission, a new repeatable mission, and some new rides, costumes, and weapons. They've also added the new local leaderboards we've been seeing pop up in Gameloft updates lately, a great feature which surely will not spy on where you like to buy your pants and pants accessories while you play.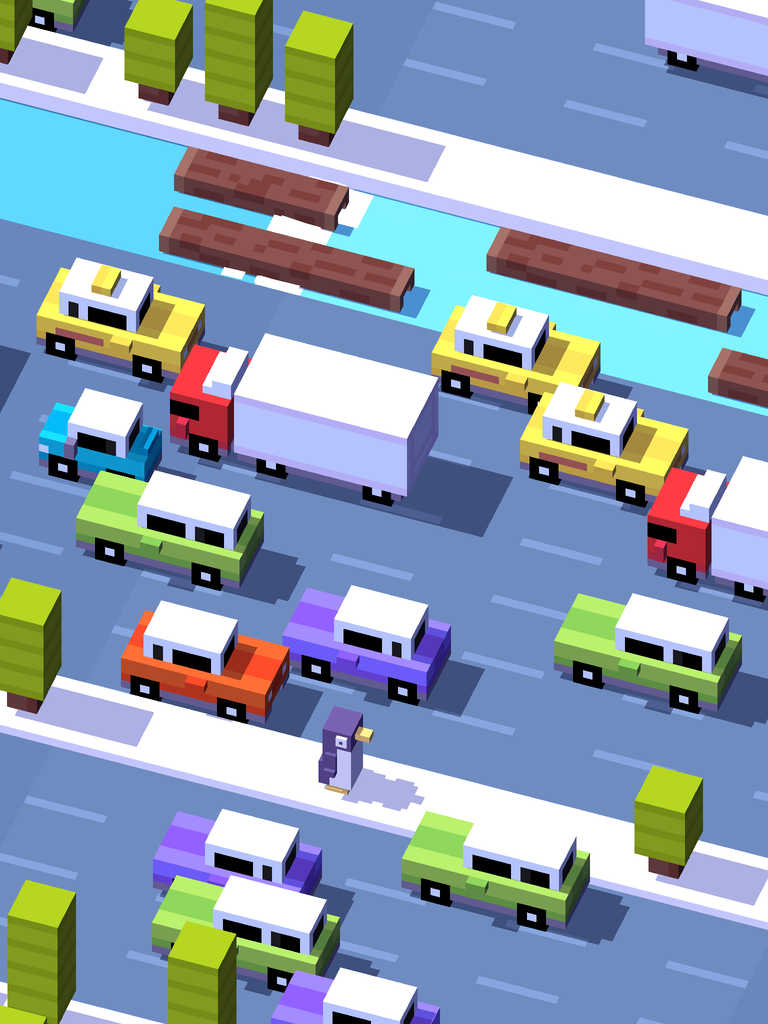 Crossy Road, Free What's this? Another Hallowe'en update? Well, you can probably guess what that entails with good old Crossy Road. Five new characters, including a mummy, a black cat, and more. Oh, and in sadder news, this update also changes Archie and Jughead into generic characters. Guess that license ran out?
Hearthstone, Free This is a pretty minor update for most of the world. There's a new card back, the Highmaul, and some incorrect text and a few glitches have been addressed. The main addition here is support for Japanese language. I haven't checked it out yet, but hopefully it's of better quality than previous Blizzard localizations. The company is kind of infamous among Japanese gamers for their awful, borderline nonsensical Japanese localizations, and has had a pretty bad reputation with Japanese gamers as a result. I guess I'll have to investigate myself!
Plants vs. Zombiesâ"¢ 2, Free You know Plants Vs. Zombies 2 isn't going to miss out on this holiday. The Lawn Of Doom event, running until November 1st, is a Hallowe'en delight filled with all kinds of scary decorations and characters. Er, more than usual, anyway. Six of the zombies are in special costumes for the time being, and you can pick up a new limited-time plant, the Jack O' Lantern. If you missed the Ghost Pepper before, you'll have another chance to pick it up, too.
Organ Trail: Director's Cut, $2.99 Zombies, zombies everywhere. This has to be one of the few zombie mashups where the zombified situation would probably be less life-threatening than the original story. Anyway, if this is your thing, you'll enjoy the new Final Cut expansion, available as a $2.99 IAP. It adds a lot of new content that makes this more than a simple clone of The Oregon Trail. Even if you don't pick up the expansion, there are still some cool new things in this version, like multiple save files and some new art.
SimCity BuildIt, Free Sure, why not SimCity Hallowe'en? This update adds special night time effects and special Hallowe'en buildings you can place. They've also done the usual performance improvements and bug fixes, because there's nothing spookier than post-launch maintenance. BoooOOoooOOo.
Daddy Long Legs, Free Oh hey, another non-Hallowe'en update. Those are rare this week! Daddy Long Legs has 16 new costumes to collect for both of the playable characters. The developers have also delivered up a piping hot order of the Update Mondays Special: tweaks and bug fixes. Yay!
Real Racing 3, Free Real Racing 3's latest update adds five new cars, but you're going to have to hustle like nothing else if you want to get your hands on a couple of them. There are three new McLaren cars, celebrating the 20th anniversary of the McLaren GTR victory at Le Mans. Then there are two new American muscle cars, celebrating the 20th anniversary of… (flips pages).. uh, let's say the theatrical release of Kevin Smith's Mallrats. That works.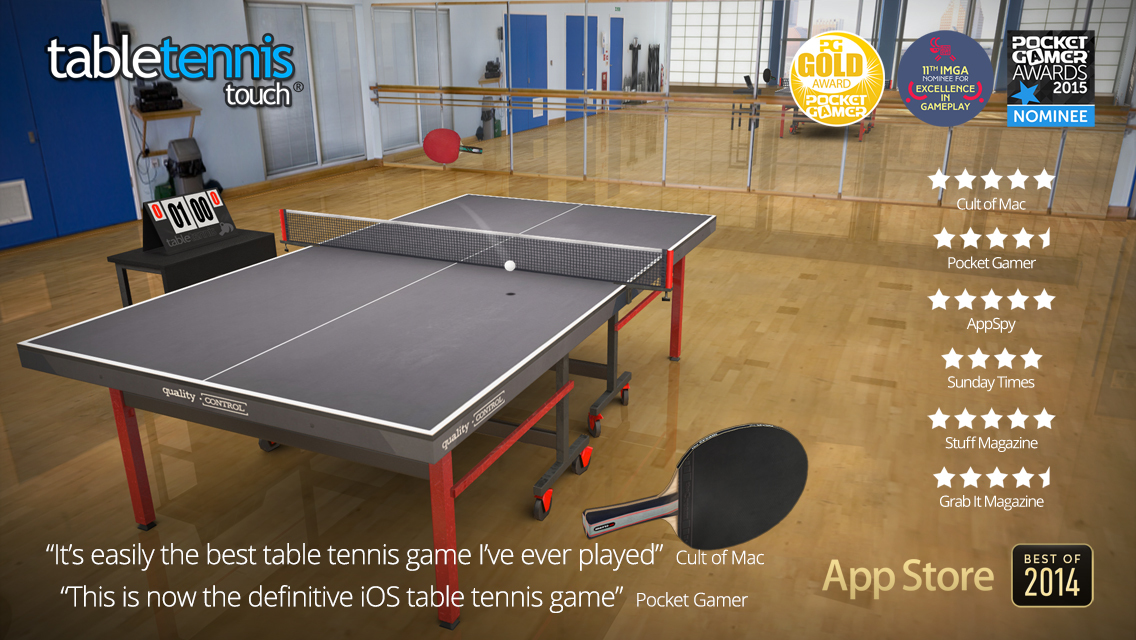 Table Tennis Touch, Free Table Tennis Touch gets a highly-requested feature in its latest version. You can now play multiplayer matches, either locally or through Game Center. If that's not enough, there's a bunch of other new things, too. There's a new mini-game, a new venue, a prestige system that lets you earn new skins for your bat, and a new profile system, among many other changes. Definitely worth checking out!
MARVEL Spider-Man Unlimited, Free Yes, okay, fine. You may have the coveted Update Mondays Most Spider-Mans Of The Week award again, Spider-Man Unlimited. Just remember, you have an advantage when it comes to this award and you still manage to miss out on it more often than not, so don't go getting an inflated head about it. This update adds a bunch of new Spider-Mans and some of his amazing friends to the game, including the new Amazing Spider-Man, Flash Thompson Venom, Spider-Ma'am (it's Aunt May), and Annie Parker. It also adds a local leaderboard, and smashes the aspect ration on anything smaller than an iPhone 6 screen, so good job on that one, everyone. No metaphorical celebratory vermouth for you until it's fixed!
That about wraps it up for last week's significant updates. I'm sure I've missed some, though, so please feel free to comment below and let everyone know if you think something should be mentioned. As usual, major updates will likely get their own news stories throughout this week, and I'll be back next Monday to summarize and fill in the blanks. Have a great week!