It's been a while since we've heard from our old pal Injustice (Free), the pseudo-fighter that kicked off the pseudo-fighter craze on mobile more than two years ago. Today a brand new update is available for Injustice, and among many other things it adds a mode I've been hoping for for a long, long time: A survival mode! While a simple survival mode where you pitted your best team against an endless string of opponents would have been just fine, Injustice's new mode is quite a bit more complex than that.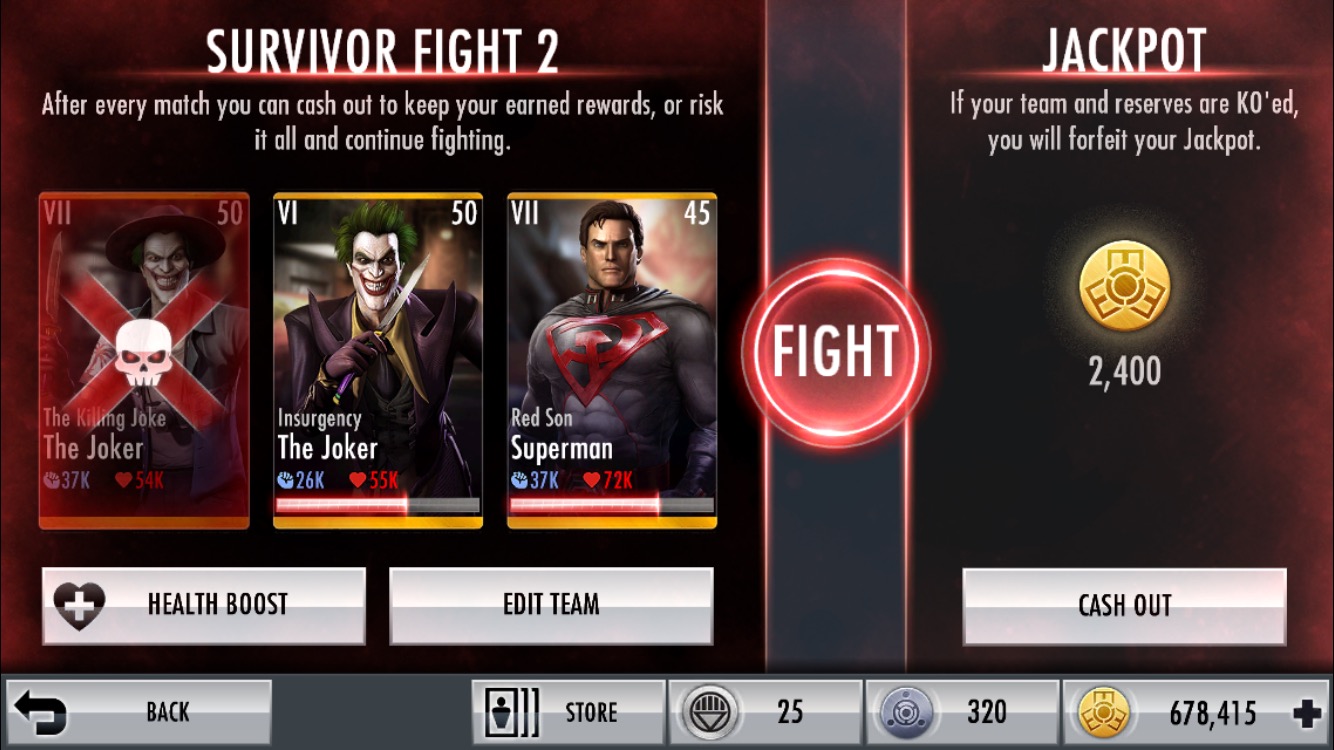 Officially dubbed Survivor Mode, you'll choose a team of 3 heroes to start with, and then you'll spin a wheel-o-prizes. Whatever the wheel lands on gets added to your prize stash. You'll then take on a team of 3 AI opponents. At the conclusion of a match, you can choose to continue on to the next match with whatever amount of health your team had left after the previous match, or you can choose to cash out your prizes and stop.
As you progress through Survivor Mode the opponents get tougher but the prizes increase as well, so you have a nice element of risk vs. reward. Do you take the money and run? Or try to keep going to earn more prizes, with the caveat that if your team loses you get nothing? During a survival run you'll also have the chance to purchase a bit of health once per character per round using Power Credits, and you can also swap in up to 3 new characters to your team during each survival session.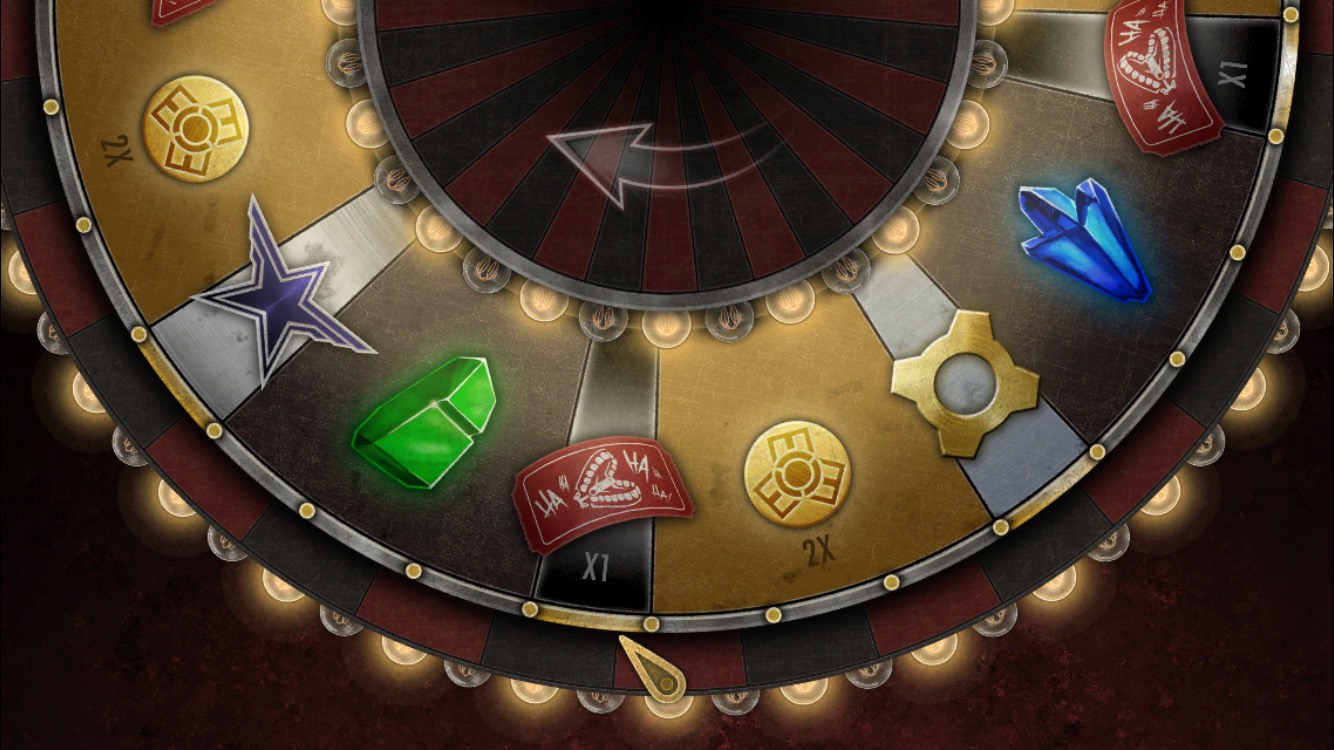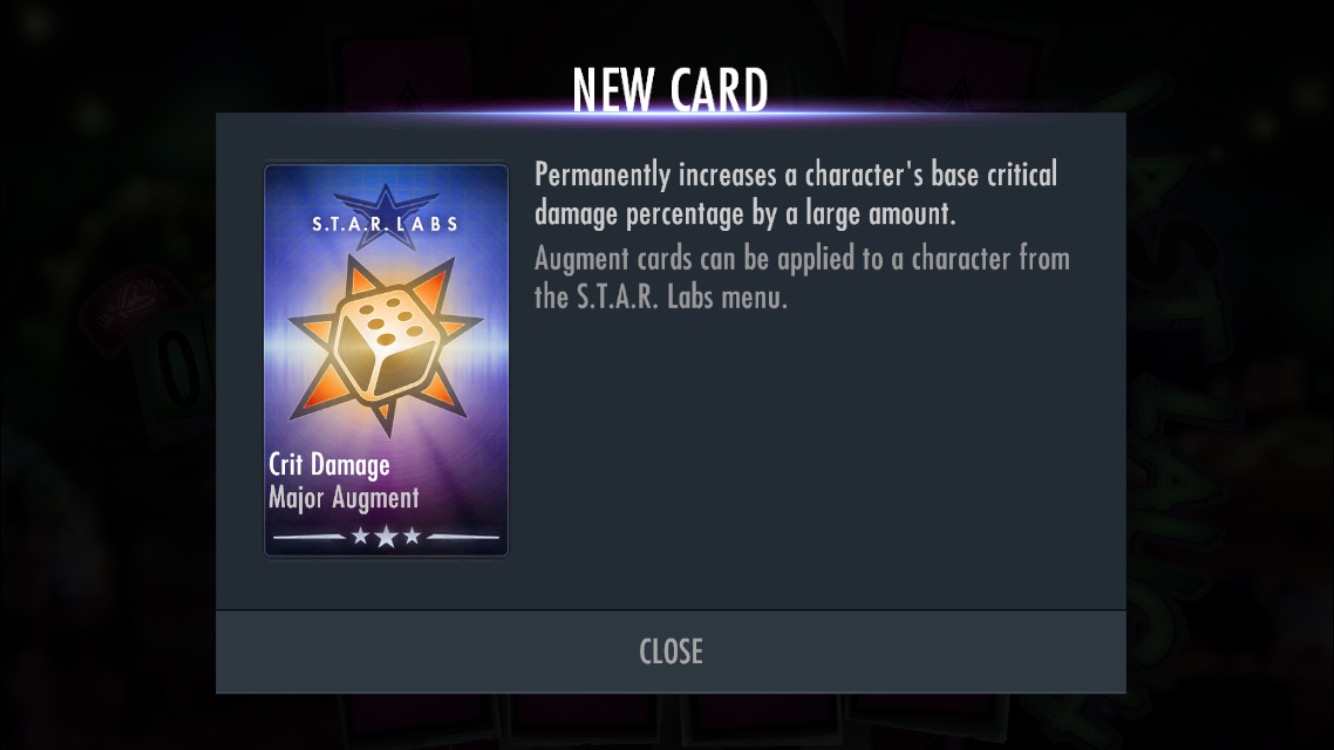 The survival mode is super cool, and super fun, and it also is the place where you'll be able to earn the new Gear Sets. These themed pieces of gear will enhance your heroes in different ways, but when multiple pieces of a same set are equipped they'll be enhanced even more. Coupled with the new S.T.A.R. Labs section that allows you to use new augmentation cards to trick out your characters in different ways, there's now a ton of variety in how you can build out your characters and teams in Injustice.
In addition to all the stuff above, this latest update adds in a ton of new characters. Both The Flash and Reverse Flash from the CW TV show are in, as are several characters from Batman: Arkham Knight. Then there's Justice League Wonder Woman, Red Lantern Hal Jordan and Blackest Night Martian Manhunter. Most these characters aren't available right away, but will be saved for Challenge Modes down the road.
The new Survivor Mode, new Gear and augmentation cards, and the new characters are all very welcome additions to Injustice, which honestly had been getting a bit stale as of late. The biggest bummer is that Survivor Mode can only be played once a day, unless you fork over some Power Credits to speed up the timer. It's not a major issue though, and I'm very happy to have some new things to do in Injustice on mobile.