Hello everyone, and welcome to the week! It's time once again for our look back at the noteworthy updates of the last seven days. Some pretty good ones this week among the many iOS 9 updates, but definitely a smaller batch than usual. Of course, you can keep an eye out for updates yourself using AppShopper Social (Free), the watchlist in the TouchArcade App (Free), or by participating in the TouchArcade forums, but this weekly summary is here to fill in the things you might have missed. Let's dig in!
Dandy: Or A Brief Glimpse Into The Life of the Candy Alchemist, $3.99 Dandy got a dandy of an update this week. Version 1.5 adds the Alchemist's Compendium, which has you completing goals to unlock new candy ingredients, power-ups, and more. Oh, and if the game wasn't difficult enough for you before, you'll appreciate the game's new ability to adapt to your skill level. If you do well, the game will throw more difficult enemies at you, so you've always got something to watch out for. This update also adds Game Center achievements and a whole mess of fixes and tweaks.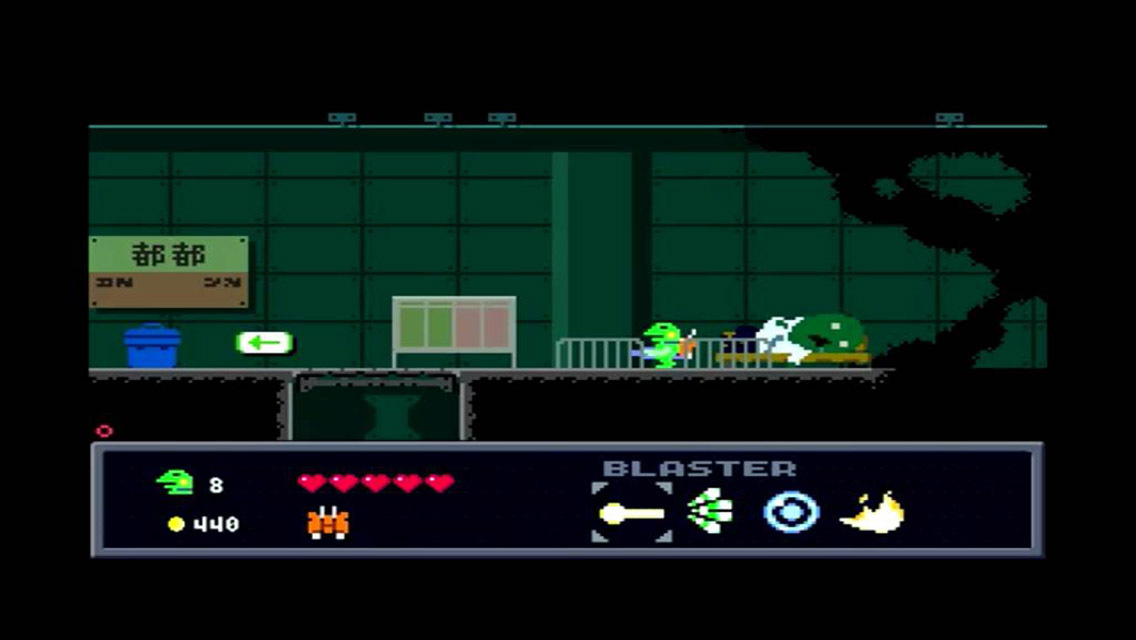 Kero Blaster, $2.99 Wow, here's a great update. Kero Blaster adds a new Overtime Mode for players who have finished the game. It's basically a whole game's worth of new stages that use the assets from the original game's levels. There are new cut-scenes to tell the story behind the extra work poor old Frog has to do, and the overall difficulty level is a bit higher. More free stages for one of my favorite action games means we're getting the coveted Update Mondays Most Spider-Mans Of The Week award out of the way early this week. Enjoy the metaphorical celebratory vermouth, Cat & Frog Agency!
Star Wars Rebels: Recon Missions, Free Meanwhile, in a galaxy far, far away, two new characters have joined Star Wars Rebels. Hera and Ahsoka have arrived, and while you'll have to pay to unlock them, everyone can enjoy the new free ice levels that come with them. And hey, at least they're good new characters, right? The character upgrade system has also been revamped. It all adds up to a good reason to fire this fun game up again.
Candy Crush Soda Saga, Free Well, it's business as usual for King's games. Candy Crush Soda Saga has 15 new levels, bringing the total to 525. I've made some good gains recently on this one and am now up to level 300. Can't imagine ever catching up fully, but I'm not unhappy with my progress.
The Deer God, $4.99 The Deer God is kind of a heart-breaker. It's such a beautiful game, and if you'll pardon my using fluffy subjective terms, it has so much soul to it. You can tell the developers poured their hearts into it, and if nothing else, it's nice to see that they're trying to get the game on track. The latest version of the game changes the controls, making them a lot easier to use. For example, you can now use the attack button while standing still. Progress! There's also a new tutorial in the game if you happen to just be starting out. Finally, they've made some speed tweaks to make the game more suited to mobile play.
Angry Birds 2, Free Well, it's that season, so you know we're going to be seeing more and more Hallowe'en updates over the next couple of weeks. Angry Birds 2 gets a new area complete with some new levels, along with some nifty Hallowe'en objects and backgrounds. This update also adds player profiles and friend leaderboards. Have fun comparing your randomly-generated scores with each other!
MARVEL Future Fight, Free Well, it was only a matter of time before one of Marvel's hit TV series made it to Future Fight. It's fitting that it should be Agents Of S.H.I.E.L.D. (Super Heroic Intelligent Elephant Lathering Department – Smilin' Shaun). Daisy Johnson, Lincoln Campbell, Sif, Deathlok, and of course, Agent Coulson all join the playable roster. This update also brings new 6-star skills, competitive PvE battles for alliances, a couple of new chapters, and a new feature that lets you increase the maximum size of your inventory. There are a few other new things like a raise on the level cap, but nothing as exciting as your favorite S.H.I.E.L.D. (Sensitive Hippo Integration Experts Legal Defense – Speedy Shaun) agents making the scene.
Sage Solitaire, Free It's pretty hard to separate playing cards from gambling, if we're to be honest. Sage Solitaire is embracing that, adding two new gambling-style modes to the game. In Vegas mode, you can gamble your pretend cash and try to get a high score. If things go badly, you can always reset your bank and try again. In the other new mode, True Grit, your cash balance is permanent. If you run out, you can never play that mode again. Now those are some stakes! Thankfully, the Russian Roulette mode never made it out of beta testing. Just like poor Karl. Poor, poor Karl.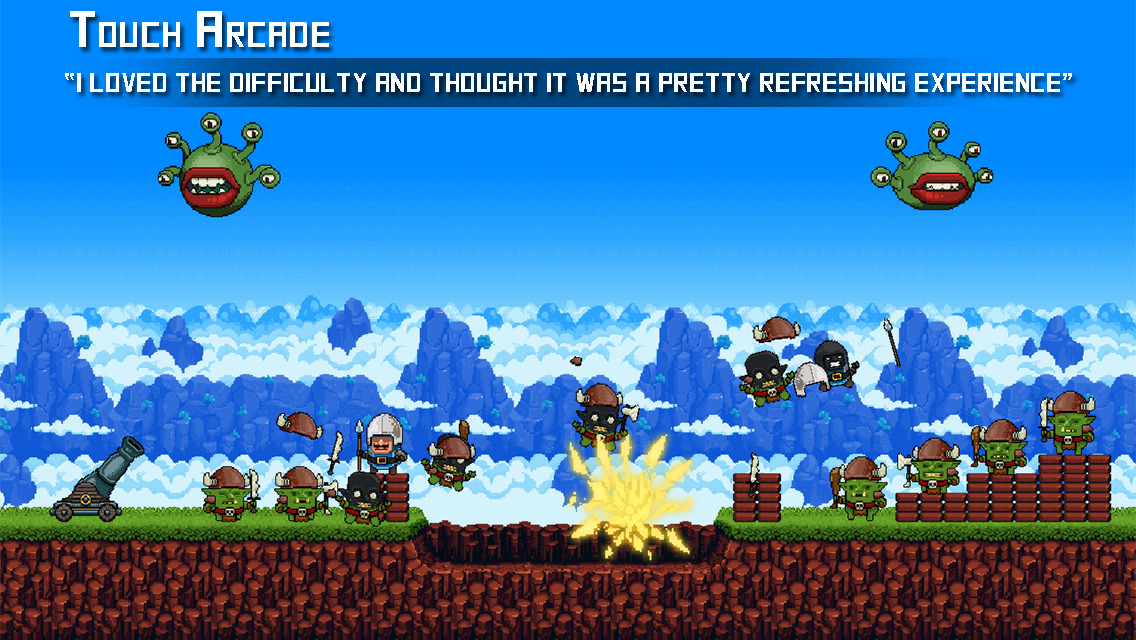 Tiny Empire, Free Tiny Empire got a nice update this time around, adding a new 40-level campaign to the game. There are some new tricks to be found in this batch, including portals, hidden rogues, gelatinous cubes, telekinetic druids, and more. Even better still, if you grab the game in the next few days, you can get it for $0.99 instead of its usual $2.99 price. Not bad at all!
Blockwick 2, $6.99 If you've cleared all the puzzles in Blockwick 2, enjoyed doing so, and find yourself looking for something with a little more bite, you're going to like this update. For $1.99, you can pick up the new 80-level Obscura pack. It starts off reasonably enough, but soon gets exceptionally difficult, so this is definitely something for the experts. For those not interested in picking that up, you can still enjoy some new color sets for the included Basics pack, along with some minor bug fixes.
Marvel Contest of Champions, Free This is one of those updates with somewhere around a million little things in it, so as usual, I'm just going to hit the highlights. The first chapter of Act 4 has finally been released, giving you some new battles and challenges to take on. To go with that, the summoner level cap has been raised to level 60, and new 5-star champions will be added to the mix. Catalysts have been given their own inventory, so they're now separated from other upgrade items. The real best change in this version? You can now skip through the victory and reward animations. Yeesh, that really should have been in there from the start. Better late than never, I guess.
LEGO® Batmanâ"¢: Beyond Gotham, $4.99 Another bunch of characters have been added to LEGO Batman: Beyond Gotham. This time, they're from the hit TV series, Arrow. Diggle, Felicity, Slade, Helena, and Oliver himself are now available in pint-sized form if you've got the studs to unlock them. Fun fact: in Japan, the show's title is pronounced with a short "a" sound rather than the typical American pronunciation that uses a long "a". The reason for this is because "arrow", as pronounced in the usual American method, sounds like the Japanese word for adult videos and magazines. The more you know, friends!
Samurai Siege: Alliance Wars, Free You know, it's kind of weird. This game supports ten different lanaguages, and Japanese isn't one of them. Well, I suppose that's neither here nor there. Samurai Siege's update adds a new reward system called the Kami Tree, which grants you new skills for winning battles. There's also a new elite castle, which is much better than the old non-elite castle, I can probably assure you.
World of Tanks Blitz - 3D War, Free You know what you never hear enough about in the media coverage of land wars? The Hallowe'en events. What are the news networks trying to hide? Well, World Of Tanks Blitz prides itself on giving you straight, gritty realism, so if you're out on the Rockfield Map and you happen to see something a little supernatural? Those are truth bullets hitting you dead center, my friends. There are a few other things in this update, including a redesigned Desert Sands map, a Matilda 4 Premium tank, some new clan functions, and various balance tweaks.
The Simpsonsâ"¢: Tapped Out, Free Hallowe'en has come once again to Springfield, giving all you fans of Tapped Out some new things to, er, tap on. By collecting resources and solving daily missions, you'll be able to earn many spooky new items for your Springfield. A spooky cabin, a pirate costume for Kang, Bart's good twin Hugo, and more are all available through this event. There are also some new costumes for existing characters like Lisa, Martin, and Milhouse. The Hallowe'en events for this game are always pretty popular, so I'm sure players are already tapping furiously as I write this.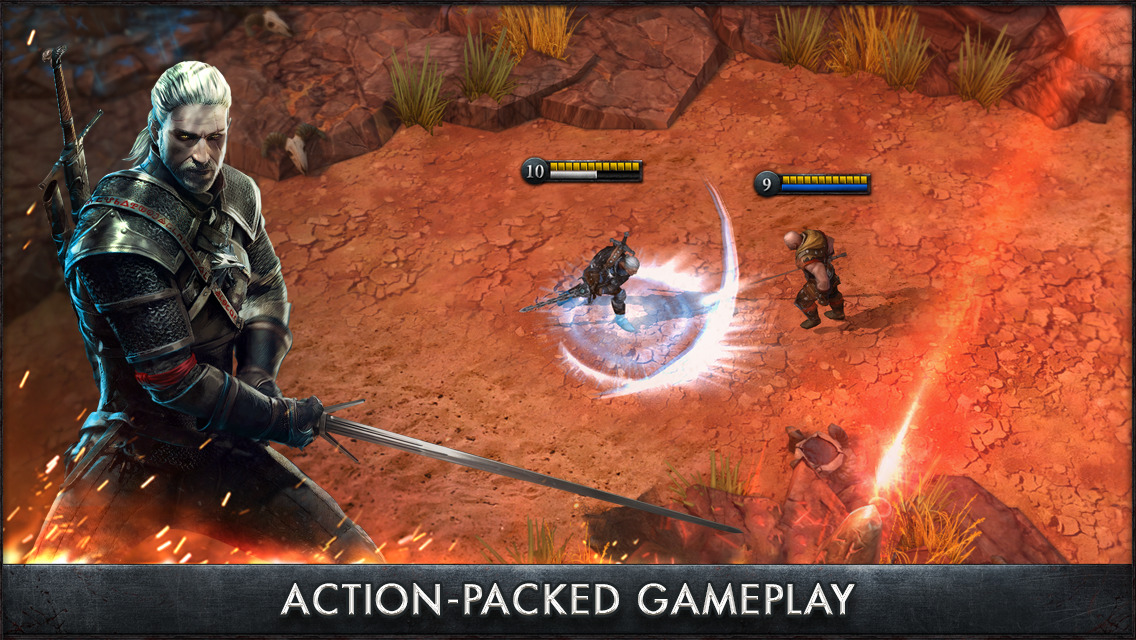 The Witcher Battle Arena, Free The Witcher Battle Arena is heading into its third season, which means all rewards from Season 2 should be delivered by now. Two new characters join the fray: Eredin, the King of the Wild Hunt, and Vabjorn, the shape-shifting berserker. The Korath Desert Conquest map has been adjusted to make it more interesting to fight on, and there are a bunch of new skins, weapons, and items in the game. Look, this is all well and good, CD Projekt, but I would sacrifice both Carter and Eric on an altar to get a port of at least the first Witcher PC game.
Disco Ducks, Free Here's a pet peeve of this particular mobile gamer: you see a game title, icon, and opening description that look super-promising, and it ends up being another free-to-play match-3 game. Oh well. Disco Ducks has a Hallowe'en update, with a new boss, 20 new levels, and some new songs. If these update trends continue… ay!
EA SPORTSâ"¢ UFC®, Free Well, let's end this week's article on a high note with… (shuffles papers) … well, let's end this week's article on a note with the latest additions to EA Sports UFC. There's a new feature called Fighter Showcase that allows you to try out a spotlight fighter for five fights. The game also now features a daily login bonus, so you can add it to your morning rotation of games you load up but probably never play. Look in your heart, you know it to be true.
That about wraps it up for last week's significant updates. I'm sure I've missed some, though, so please feel free to comment below and let everyone know if you think something should be mentioned. As usual, major updates will likely get their own news stories throughout this week, and I'll be back next Monday to summarize and fill in the blanks. Have a great week!