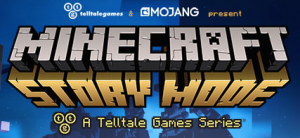 As I've said earlier today, Telltale seems to be quite the thing this week, but let's be honest; it's not often a company creates a spin off of probably the biggest gaming sensation ever. While you might not be the kind of gamer who enjoys playing Minecraft, if you look around you (especially where there are younger gamers) you'll see Minecraft's enduring popularity. So, it's not surprising at all that Telltale is organizing what the company's calling the "World's Largest Let's Play" on October 12th 10pm EST to celebrate the launch of Minecraft: Story Mode, Telltale's take on one of the most sandbox-y games in gaming history (especially during its early days and before dragons and "endings").
The stream will take place at the ArcLight Cinerama Dome in Hollywood, CA, and will host Youtubers and streamers, some of the cast and crew, and, of course, many members of the huge Minecraft community. The event will be streaming on YouTube Gaming on this channel. According to the announcement, the members of the (live) audience will get to direct the decisions of those playing the game. I think Minecraft: Story Mode will be an interesting test of whether the newer generation of gamers that grew up on Minecraft are interested in story-driven games, even if this game is all about a universe they are accustomed to.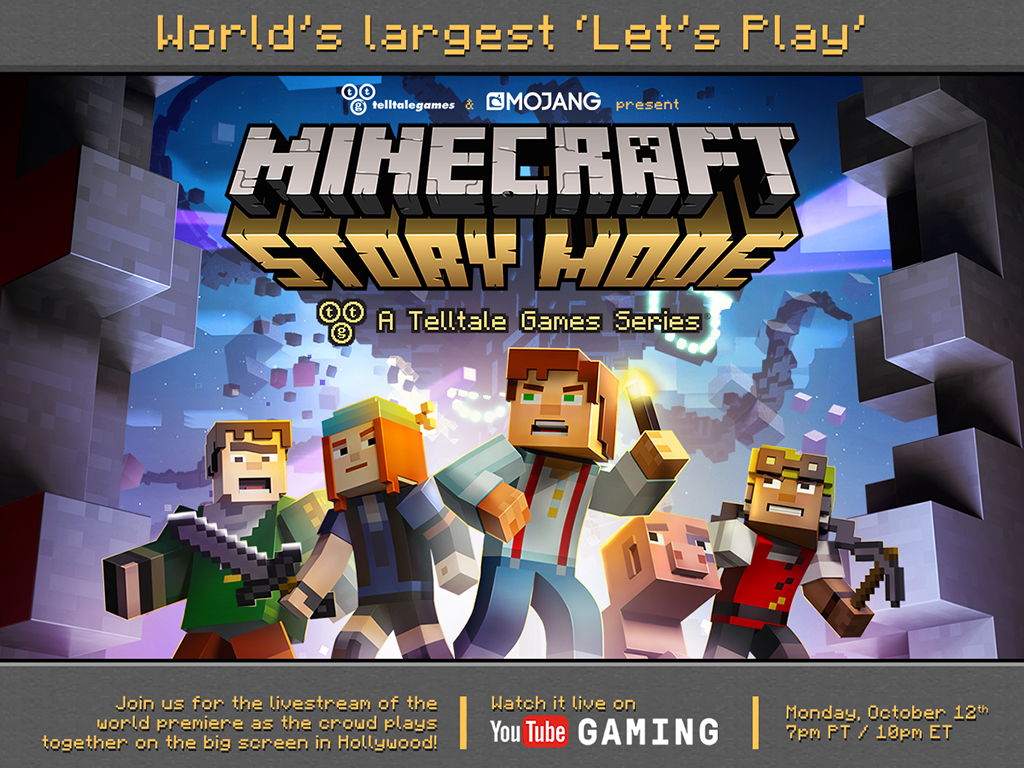 Minecraft has been all about modding and building your own adventure, so a pretty much "sealed" story – even if it's branching in the Telltale style – might turn them off. At the same time, the Minecraft visuals and brand might very well get the community's attention big time and turn Minecraft: Story Mode into a blockbuster and the biggest success for Telltale so far. I don't know about you, but I'm leaning towards the latter happening, but we'll see. If you don't end up watching the World's Largest Let's Play, you could watch my much smaller Minecraft: Story Mode stream on our Mobcrush channel; I promise no cast or crew will be present, but we'll still have a good time.