This Sunday is the Street League Skateboarding Super Crown Championship, basically the Super Bowl of Street League, and as the official video game of SLS True Skate ($1.99) has added a brand new downloadable park and is going free for the weekend to celebrate. The new course is the SLS Los Angeles 2015, the course from the first stop in this year's SLS. The course was designed by Street League competitor and all-around amazing skateboarder Luan Oliveira, and is modeled after the architecture found in his home country of Brazil. Here's a couple shots of the 2015 SLS Los Angeles park.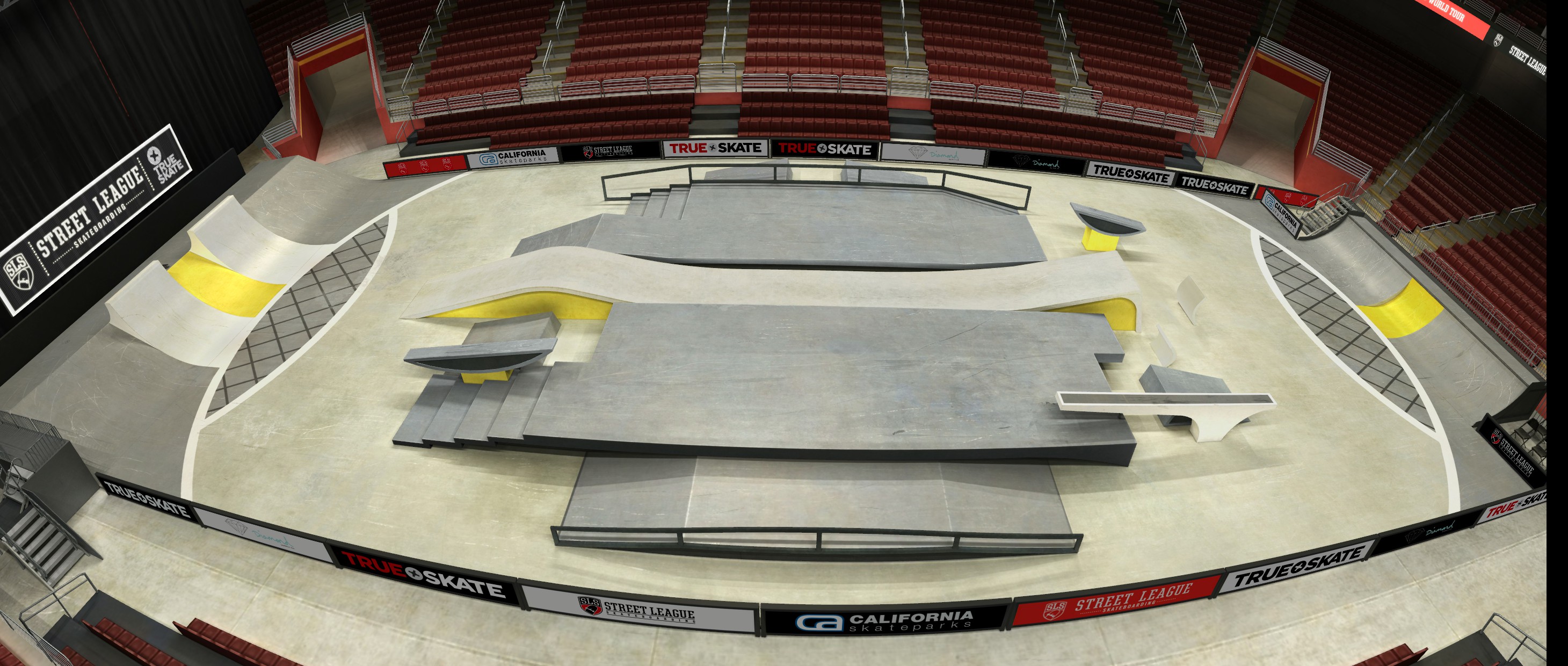 Perhaps even more exciting than having somewhere new to (virtually) skate is that developer True Axis has implemented a mission in the SLS Los Angeles park that replicates the Instant Scoring Experience, or ISX, scoring rules from the real life Street League competitions. The "Street League" mission will give you 60 seconds to do the highest scoring tricks you can. Your top 4 best tricks will count towards your final score, with bronze, silver and gold medals to win. It's really cool, but even better is that this mission is just the groundwork for what will eventually become multiplayer competition in True Skate.
I can't wait to see how that turns out, but in the meantime, check out the Street League website to find out how to watch the Super Crown on Sunday and definitely give the new SLS Los Angeles park a spin. Oh, and although it's not free just yet, True Skate will be going free this weekend, so snag it if you somehow don't own it already.