It's Wednesday night where I'm at, and Thursday basically everywhere else in the world, which means that a bunch of new iOS games have just hit the US App Store. My rest of the year is made off of the release of Mos Speedrun 2 alone, as the original is an all-time favorite, but there's lots of other great stuff out today too. And some games coming out of soft-launch, like Need for Speed: No Limits, Pac-Man Bounce, Storm Casters Ultra, and Torque Burnout. My wallet and my device storage space cry weekly! Check out the full list of new games below and let us know which ones you'll be picking up!
---
ATV Junkyard Challenge 2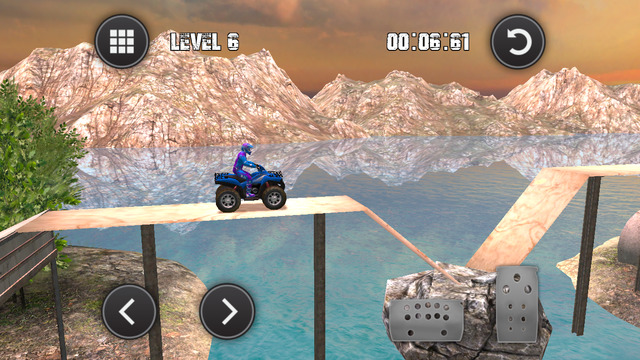 iTunes Description
10 more fun and challenging tracks where you have to steer your ATV to the finish without crashing. With awesome physics, instant replay ghost, extreme obstacles and beautiful graphics.

Test your skills and see how fast you can conquer each course. Compare your times to others around the world. Good luck!
Forum Thread: ATV Junkyard Challenge 2 (by Cape of Good Games)
---
The Balloons
iTunes Description
The Balloons are coming in the world's first endless floater! Join our heroes Magenta, Blue, Unicorn, Bee, Ghost, Bubble, Frog and even Dead Bird as you try to avoid obstacles like deadly spikes, dastardly dart shooters, and even flying ninja stars. Collect as many coins as possible on your way to some seriously mind-blowing high scores. Aim for the stars or pop trying!
Forum Thread: The Balloons – Endless Floater (by Noodlecake Studios Inc)
---
Beeing Newton
iTunes Description
Newton the bee has returned to his hive only to find that all the other bees are mysteriously sick. He will need to use his skills to pollenate the flowers and bring home the nectar in this action arcade game. Join Newton on an adventure to save his hive and prove he has what it takes!

To be successful you'll need to help newton become a better bee by improving his flying skills, his speed and his stamina, but it will all be worth it if you can discover what happened to the hive and the flowers… and if you can save them all! Beeing Newton! is an action arcade game that's simple to play, but will test your skills to the limit. Take up the challenge today!
Forum Thread: Beeing Newton! (by Constantine Kakoushis)
---
Chippy Jump!
iTunes Description
There is a deep dark force looming in the shadows of kitchens across the land: our
snacks are UNDER ATTACK! How far can a lil' Avocado jump before becoming
guacamole for the evil, hungry Chips? Will the tyranny ever end??! Jump from side to
side to avoid the Chips and reach safety. Only YOU can keep these tasty Dips alive.

Jump, Chippy! Jump!
Forum Thread: Chippy Jump! (by Thumbspire Inc.)
---
Flick Quarterback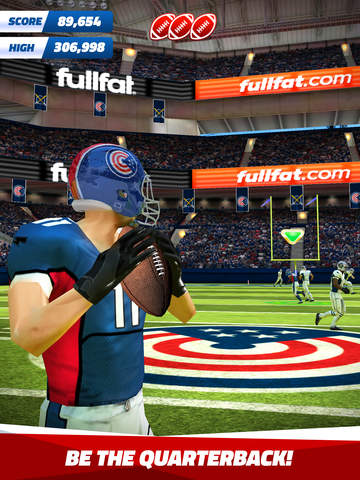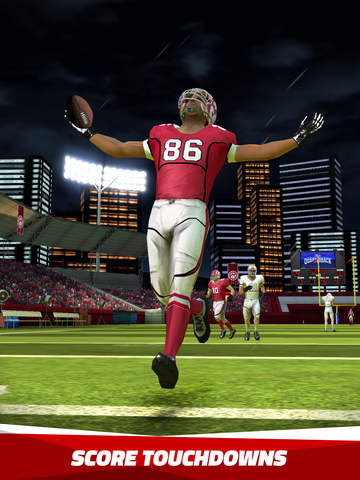 iTunes Description
Call the shots. Flick Quarterback puts the guts and glory of offensive passing in your hands. Pass to receivers, dodge blitzing defenders, score touchdowns and throw amazing trick shots. You are the MVP.

The incredible flick and swipe controls that have made users across the world love Flick Golf and Flick Soccer are now powering Flick Quarterback.

Unlock rewards simply by playing! Earn free boosts, cheerleaders, player upgrades, fireworks and even new game modes!
Forum Thread: Flick Quarterback (by Full Fat)
---
Geometry Worlds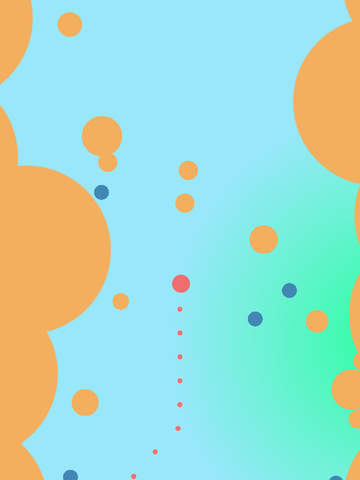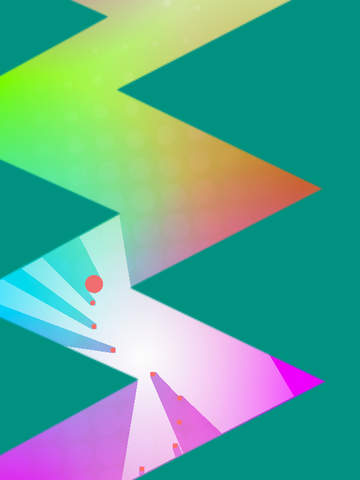 iTunes Description
Geometry worlds is a very addictive game. Choose your player, avoid the walls and obstacles that you find in your way and try to get as far as possible. There are for worlds: Square World, Circle World, Triangle World and Pentagon World. Can you escape Geometry Worlds? In the game you will find some power-ups (like invincibility and kill all enemies) that help you in your journey. But you don't only have to be quick but also lucky and make the right choice.
Good luck and enjoy the game!
Forum Thread: Geometry Worlds (by Luca Petrucci)
---
Glyphica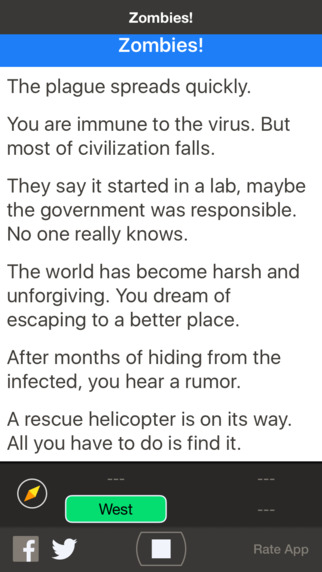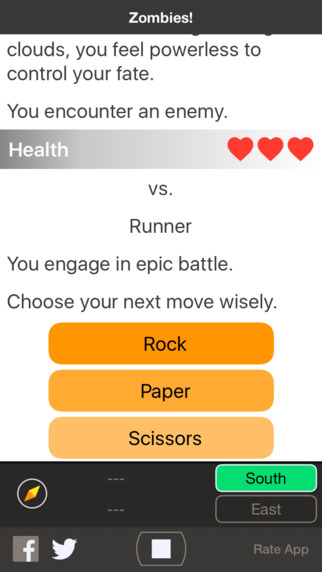 iTunes Description
Glyphica is a dynamic storytelling adventure engine, written by Jeremy Vineyard, author of the Stormwinter book series. Every time you play, your experience will be different than the time before it. Maps, characters, and stories are generated dynamically.

One day you might be a mercenary, the next a shipwrecked sailor. Or maybe you'll end up on the run, hiding from zombies. Glyphica opens up a world of possibilities. Interactive storytelling for iOS/Apple Watch has never been this much fun. Explore your environment. Find and collect treasures. Battle rare and exotic creatures.

Make your way to the goal (if you can) and complete the adventure!
Forum Thread: Glyphica (by Coin Bump, LLC)
---
HexaChroma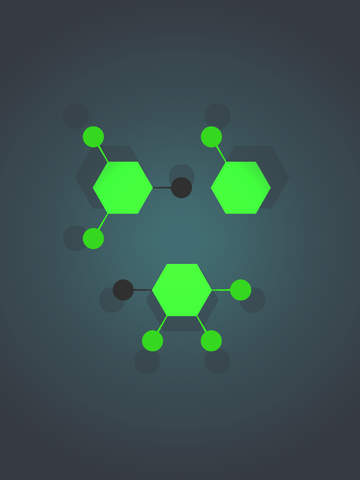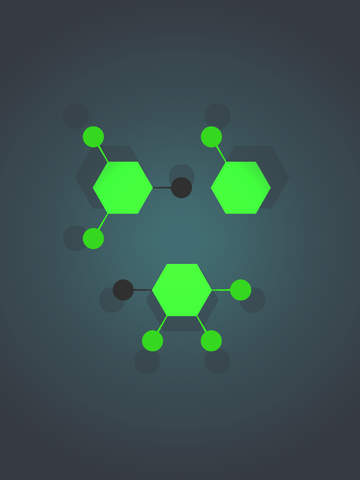 iTunes Description
A casual puzzle game. Clear each level by connecting nodes of the same color. The game starts out with this simple design and builds in difficulty as it introduces new mechanics, making this puzzle game challenging for all. Moves are limited, so choose wisely. Can you make it to the end?
Forum Thread: HexaChroma (by Procedural Dream Studios)
---
hocus.
iTunes Description
New, polished, mind-bending, minimal puzzle game with dozens of levels and extra-ordinary design

Features:
– Beautifully crafted minimal puzzle game
– 50 mind bending levels (new levels coming…)
Forum Thread: hocus. (by Yunus Ayyildiz)
---
Huemory
iTunes Description
Pick a color and memorize every spot on the screen that it appears — and then everything switches to gray. If you can remember every shape you need to tap, and do it quickly enough, you can save some precious time and you'll get a chance to continue your hot streak on a bigger board with more shapes.

You also have access to awesome powerups that can stop time or bring back the colors for a short while or even reset a whole level. But with good things comes the baddies as well. Watch out for the merciless color traps and the trap timers what can make your winning streak extremely short lived!
Forum Thread: Huemory (by Deepak Menon Madathil)
---
James Bond: World of Espionage
iTunes Description
Join 007 in the action-packed multiplayer strategy RPG from Glu, James Bond: World of Espionage.

Seduce beautiful allies, drive fantastic cars and execute foul villains as you deploy James Bond and other secret agents around the globe, solve classic missions and build your agency branch in order to take on the coveted role of M as head of MI6 HQ in London and protect the world from mass destruction.
Forum Thread: James Bond: World of Espionage (by Glu Games Inc)
---
Kitty Pops
iTunes Description
Maybelline is a mouse. Do you see that big piece of cheese in the sky? Yeah, she wants to get there.

Never mind we both know that's just the moon. You're the wind that's going to get her there.

Be warned, though. The black cats lurk around every corner.
Forum Thread: Kitty Pops (by The Frosty Pop Corps)
---
Last Bit Standing
iTunes Description
You are the Last Bit Standing. Experience stunning visuals and immersive sounds as you travel through wonderful new worlds. Utilizing the latest metal engine and social sharing to engage in a forever changing dynamic universe.
Forum Thread: Last Bit Standing – Arcade Game
---
Microgee
iTunes Description
MICROGEE is an endless floater which might sound easy until you realize you can not quickly change your path in micro-gravity! Keep calm and plan your trajectory wisely.

Tap the left side of the screen to decrease gravity, right side to increase gravity. Easy controls; but difficult to master! Features a super long, chill space soundtrack!
Forum Thread: MICROGEE (by Moe Bull Corporation)
---
Mighty Strike Team
iTunes Description
The year 20xx, humanity can travel the universe using space bending portals. But through these portals a race of alien insects began to appear on Earth, destroying everything on their way. A team that could cope with this threat was assembled, the Mighty Strike Team!
Forum Thread: Mighty Strike Team – Fast paced arcade game (by 502 Studios)
---
Mori
iTunes Description
Stop, rewind and unwind with Mori.

Time is always running, take a moment to take control. Mori is an action puzzle game about infinitely winding a clock, free from language or instruction. Become the hands that take control and move forward, dodging obstacles that come your way.

Let the world react to you. With a natural movement, explore the time that is, the time that could be and the possibilities of the future to your own beat.
Forum Thread: Mori (by Jared Hahn)
---
Mos Speedrun 2
iTunes Description
Mos is back, in her biggest and most exciting adventure ever! Wall-jump to victory through 30 mysterious, action packed levels! This time Mos has learned some awesome new abilities: Swing on ropes, swim through jelly, push blocks, wall jump, and fight through spider webs to reach the end of a level.

You aren't alone in this new adventure, you can race your friends' best speedrun times, they appear as ghosts that run along right beside you, fighting every inch of the way for the fastest time. You decide how you want to play: Like speed? You can try to beat the speedrun time on every level. Prefer collecting? Try to collect all the coins hidden around the levels. If you are an expert, you can search for the Gold Skulls hidden on each level, the only way to get to them is through dangerous secret areas.

The costume system is back and better than ever. Want to wear a dinosaur costume, fedora, and clown nose? This can be arranged! There's much more waiting to be found, Mos Speedrun 2 is packed with secrets!
Forum Thread: Mos Speedrun 2 (by Physmo)
---
Muffie the Maze Jumper
iTunes Description
Toby Scott has been trapped for centuries in Muffieland. Punished for defying the God Muffie for stealing the power of immortality and irresistibility; he was condemned to be trapped in an eternal and endless jump sequence.
Just as Toby Scott had lost all hope of escape, Karina; the goddess of conflict, hearing of his battle hardened body and irresistibility, has offered to release him from his endless torment. But, it won't be easy… He must use his power and brut strength of a warrior to escape a series of deadly mazes, find all the keys and defeat the evil masters.
Forum Thread: Muffie the Maze Jumper (by MongaPop)
---
Need for Speed: No Limits
iTunes Description
Race for dominance in the first white-knuckle edition of Need for Speed made just for mobile – from the developer that brought you Real Racing 3.
Build your dream ride with an unbelievable range of cars and customizations. Launch yourself between chaos and control as you hit the loud pedal and roll into underground car culture. Win races, up your rep, then kick into more races, more customizations, and more cars. Make your choices and never look back. Tonight we ride!
Forum Thread: Need for Speed™ No Limits (by Electronic Arts)
---
No More Kings
iTunes Description
A totally new puzzle game based on the rules of Chess.

Take on the king in over 100 levels of mind-bending brain teasers! Can you earn 3 stars on every level? Share your best times and challenge your friends.
Forum Thread: No More Kings (by Christian Montoya)
---
Pac-Man Bounce
iTunes Description
BOUNCE the one-and-only PAC-MAN in a brain-busting puzzle adventure! Chomp your way through Snack Land and help PAC-MAN bounce his way back home through a food-filled frenzy of epic proportion. Can you smash through the sandwich-stuffed island of Picnic Park? Or perhaps cruise Candy Caves for some sweet treats! JUMP into PAC-MAN's latest juicy journey: bounce on walls, bypass obstacles, waka waka on PAC-DOTS, avoid ghosts, collect stars, and grab keys to win!
Forum Thread: PAC-MAN Bounce – Puzzle Adventure (By BANDAI NAMCO Entertainment Europe)
---
Peg Grabbers
iTunes Description
Meet Goop. An adorable, cute, orange creature. Use your finger to fling Goop and help him reach the rocket while collecting the fruits.
Forum Thread: Peg Grabbers (by Radioactive Monsters)
---
Qubes
iTunes Description
Tap to change the direction of the bouncing ball. Collect coins and unlock new balls.

How long can you survive on the qubes?

How to play:
Tap anywhere on the screen to change the direction of the ball.
Forum Thread: Qubes (by Ketchapp)
---
Shooty Skies
iTunes Description
The creators of Crossy Road present Shooty Skies! Shoot, dodge, duck, goose and weave. Take to the skies!

• Colorful pilots
• Adorable enemies
• Epic bosses
• Colorful, adorable, epic loot crates
• Who's ace? You are!
Forum Thread: Shooty Skies – Endless Arcade Flyer
---
Storm Casters Ultra
iTunes Description
Storm Casters is a loot-filled, action-packed dungeon adventure game from the makers of Mega Jump and Mega Run! Find and collect rare Battle Cards to discover new spells, blast enemies with explosive powers and evolve your character to become a mighty Storm Caster!

Lost and alone after escaping from your burning village, you find yourself at the entrance to an ancient and forgotten dungeon. With no way back, your adventure begins as you unlock the power of the Storm Casters and conquer the mysteries below!
Forum Thread: Storm Casters Ultra (by Get Set Games)
---
Tower in the Sky
iTunes Description
Lead a team of unlikely heroes into battle against an ancient enemy and save the Kingdom! Explore a magical world, conquer evil, collect loot, mystical items, and designer T-shirts. Move your characters strategically, time your attacks, unleash powerful spells, and customize your party and play style against dozens of different enemy types to succeed. Can you unravel the truth about the Tower in the Sky?
Forum Thread: Tower in the Sky (by Three Brothers Games)
---
Torque Burnout
iTunes Description
Torque Burnout is an unashamedly over the top 'driving' game which combines the best parts of every racing game!

Grip the wheel, put your foot to the floor and drive, completing donuts and drifts like a champion. Evolve your ride and push it to it's limits, rally the crowd into a frenzy and then push it some more to reign supreme as the BURNOUT KING!
Forum Thread: Torque Burnout (by League of Monkeys)
---
Treasure Tombs: Ra Deal
iTunes Description
Tip-toe your way through cursed Egyptian tombs, picking up priceless loot and ancient artifacts, and meet some very interesting characters along the way in Dark Tonic is puzzle-strategy "rogue-lite" adventure.

Attempting to best his 1922 world record for "Adventure Selfies", world famous, low-budget adventurer, Colorado Cajones' lucky chin led him once again to amazing archaeological finds and certain doom.

With every new level the tombs get bigger, the loot gets rarer, and your torches are running out! Compete against your friends and track their progress to see who really is the toughest adventurer.
Forum Thread: Treasure Tombs: Ra Deal (by Bulkypix)
---
Wrinkle
iTunes Description
Embark on a journey through a charming, hand-drawn world filled with familiar locations and objects that become unique hazards. Jump, Fly, and Swim your way across the world of Wrinkle!

Features:
• Simple One-Touch Controls
• 18 Unique Levels
• Endless Mode
• Compete with Friends and Family with Game Center Leaderboards!
Forum Thread: Wrinkle (by Appsolute Games LLC)
---
100 Years' War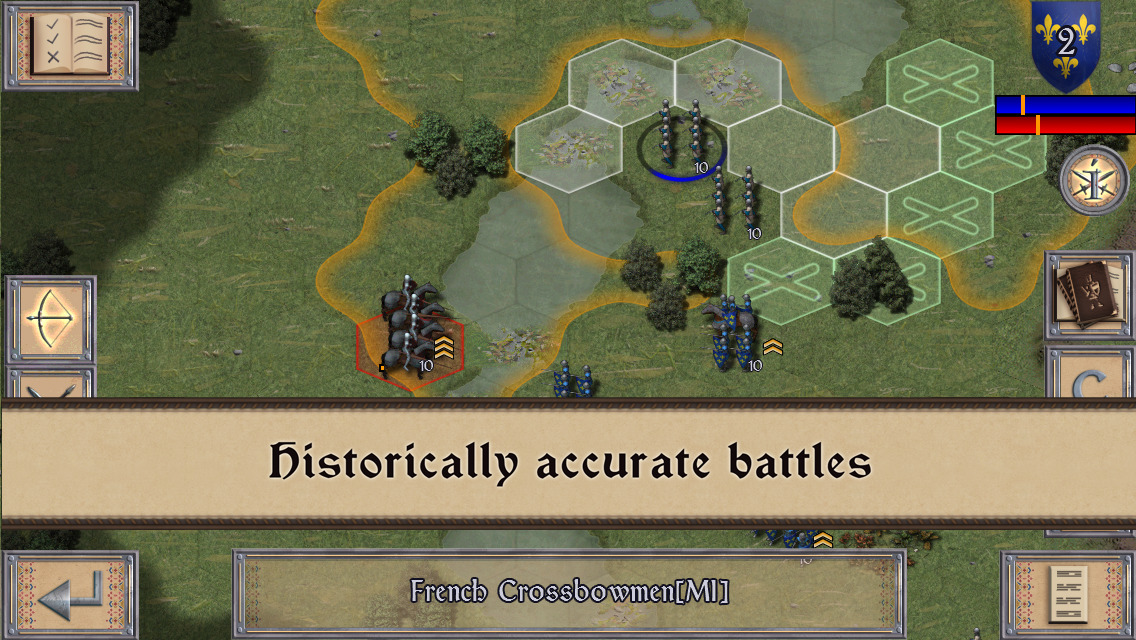 iTunes Description
Fight the various battles of the 100 Years Was throughout the Medieval ages. Each campaign is themed around fights between the English and French during various different periods of the campaign. Capitalize on strategic advantages to turn the tide of war in your favour; ride down your foes with heavily armoured knights, hold the line with bristling ranks of billmen or strike from afar with the famed English longbow and huge pieces of artillery. Will you emerge victorious or become another casualty of war?
Forum Thread: 100 Years' War (by HexWar Games Ltd)